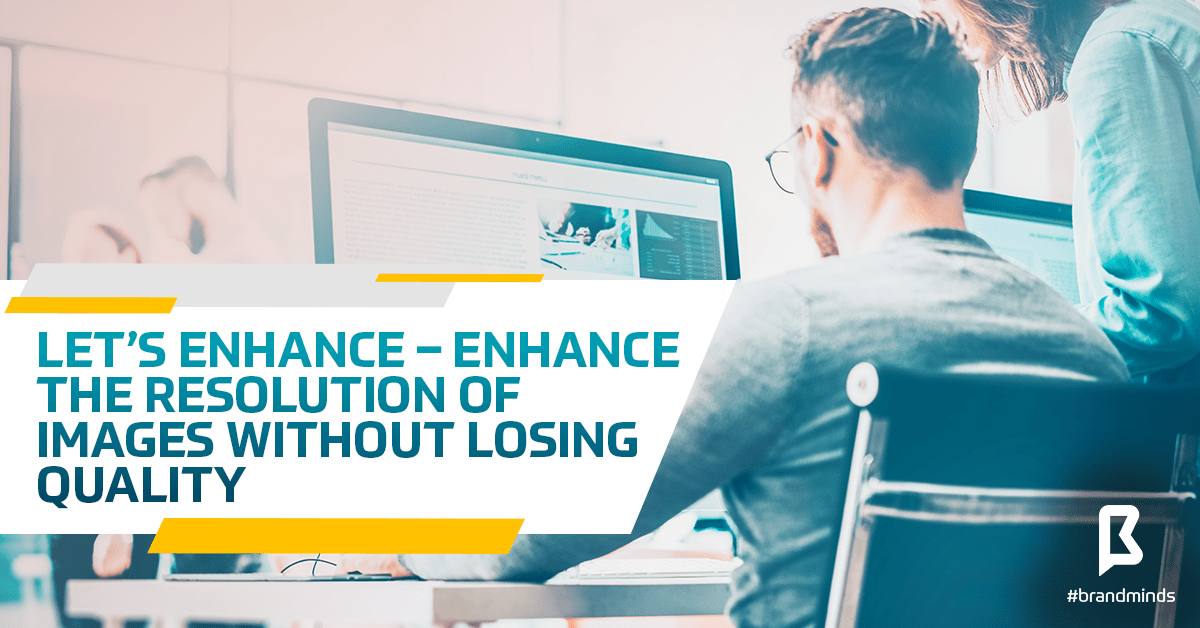 Let's Enhance is an online tool which enhances the resolution of your images without losing quality.
We all have photos taken twenty or thirty years ago. Although some of them carry sentimental value, we cannot fully enjoy them because their low resolution renders them useless. You tried enhancing them with various digital tools, but with bigger resolution comes lower quality. You just can't enhance the information that isn't there!
Learn more: What Voice Search and AI mean for your business 
AI developments have brought improvements across many industries. In recent years, AI tackled visual content and leveraged its technological prowess to design solutions for decades-long problems.
Let's enhance

– Image upscaling by machine learning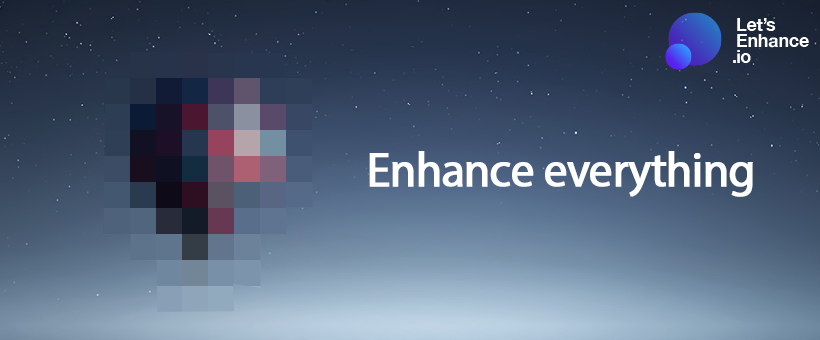 Let's enhance is a platform which uses state of art neural networks to increase image quality and resolution.
How does it work?
Let's Enhance uses cutting-edge Image Super Resolution technology based on Deep Convolutional Neural Networks.
Before the appearance of this technology, it was impossible to dramatically increase photo or image size without losing quality, a problem we have all encountered. The Neural Network and AI have changed all this.

The platform's neural network is trained on a huge dataset of images. As a result, the network has learned typical features of physical objects such as bricks of walls, hair and skin. After the network recognises those features on the images uploaded, it adds extra details based on its general knowledge of the world.
Benefits
The platform detects and removes automatically all blocky noise;
Increase resolution 4x times;
The image's features are sharp and crisp;
The neural network adds missing details to make the image look natural;
Restores images to high-quality so they can be printed or used in design.
Let's enhance adds new details and restores features of an image by reconstructing it from scratch.
Let's enhance is for commercial and personal use. The following industries are the main beneficiaries of this platform:
E-commerce;
Printing;
Photography;
Graphic design.
78% of pictures uploaded to the Internet are low quality and cannot be printed professionally or used in design. They negatively affect customer purchase decisions, cause product returns and decrease satisfaction.

Let's Enhance

Company Info
Let's Enhance was founded in 2017 by Oleksandr Savsunenko, a machine learning expert and Sofiia Shvets, a former Marketing Solutions Manager at Google.
To date, the company raised two funding rounds from two investors: Digital Future and TechStars.
Last year, Sofiia announced that Let's Enhance was selected to participate in the NVIDIA Inception program. The NVIDIA Inception program is designed to nurture startups revolutionizing industries with advancements in AI and data sciences.
Let's Enhance will be working with NVIDIA Inception program by connecting their data scientists to the latest state-of-art technology in AI and will use NVIDIA hardware to improve the efficiency of its neural network training.
—————————————————————————————————————————————–
Join the Conversation
We'd love to hear what you have to say.
Get in touch with us on Facebook Group and Twitter.