25 YEARS OF BUSINESS EXPERIENCE
His organization is a trusted partner of global billion-dollar revenue companies such as Google, Netflix, Novartis
and Johnson & Johnson.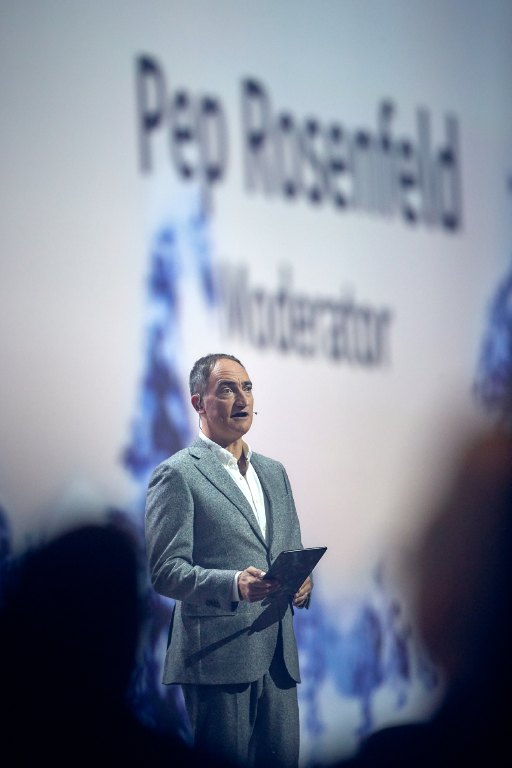 About Pep Rosenfeld
A HIGH-LEVEL EVENT HOST
Pep hosts high profile events with celebrity speakers like President Barack Obama. His interviews with thought leaders like Simon Sinek, Brené Brown and Malcolm Gladwell get rave reviews.
He is also a keynote speaker, communication trainer, stand-up comedian, and collaborative partner.
LEADERSHIP & TEAM TRAINER
As co-founder of Boom Chicago for Business, Pep uses interactive activities to help leaders improve their ability to inspire their teams and manage change and innovation. His organization is successfully helping companies convey messages to their employees through comedy.
SEASONED WRITER & STAND-UP COMEDIAN
By combining his two passions, comedy and technology, Pep writes and delivers smart and witty shows that delight the audience and make hard-to-communicate messages land and stick. You can see this in his public speech, 'Fight, Flight or Make Your Opponent Laugh.' His interactive keynote, 'Humor Makes Business Better (Yes, even yours)' is in high demand.