4 Creative Sports Video Campaigns in 2018
Brands go to great lengths to attract the attention of their loyal consumers and gain new ones. Video is one of the best mediums to communicate their messages.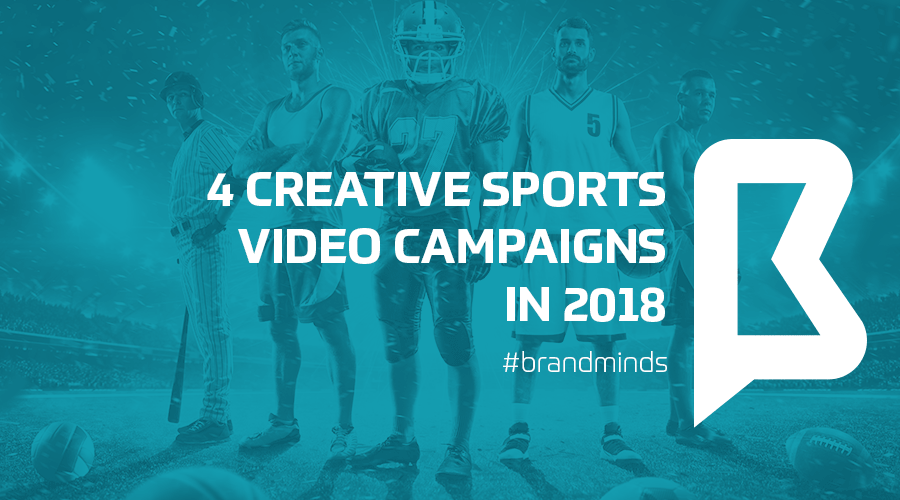 Here are 4 creative video campaign ads focused on various sports created by brands in 2018:
1. Nike – Dream crazy
Nike's Dream crazy video campaign ad wins the "most controversial ad of the year" award.
It features Colin Kaepernick, a former NFL quarterback who refused to stand during the national anthem at the start of games as a protest over racism and police brutality. In a matter of days, the ad becomes the subject of a massive wave of controversy in media, digital and offline.
Some believed Nike was wrong to associate themselves with Mr Kaepernick, while others congratulated the famous sports brand for the courage to stand behind their values. Some Nike fans took to the streets and burnt Nike products.
The video ad was created to talk to younger consumers who belong to ethnic groups and have political views which lean to the left. According to Marketing Week, Mark Parker, Nike's CEO claims the ad has driven "record engagement" with the brand and helped boost sales.
Nike is definitely a brand which doesn't play it by ear so we are sure Nike management checked the numbers before releasing the ad and was fully aware of the consequences.
As it looks so far, with over 26 million views, they didn't play it safe and won in the end.
2. Under Armour –

Will finds a way
On our small screen, athletes seem larger than life. But athletes are not super-heroes, they are people going through struggles like any of us. Some fight their own country to achieve their dream, others fight physical impairments, some struggle with emotions.
To all of us trying to overcome our struggles and keep fighting for our dreams, Under Armour is telling us Wherever we're starting from. Wherever we're heading. Will finds a way.
Under Armour's inspirational video campaign ad features Dwayne The Rock Johnson as its flag person. The ad's short version has 13 million views and the long version, over 1 million views. The video shows 6 athletes and the hurdles they have to overcome to achieve their dream.
Will defies expectations, beats all odds and propels greatness, and through our 'Will Finds A Way' campaign we are challenging the world to push beyond their physical and mental boundaries to manifest the best in themselves and those around them.

Adrienne Lofton, senior vice president of global brand management at Under Armour via marketingweek.com
3. Adidas –

Creativity is the answer
Adidas created this campaign ad for the 2018 World Cup.
The brand enrolled the massive support of 56 A-listers from music and sports: Lionel Messi, José Mourinho, Luis Suarez, Von Miller, A$AP Ferg, Mo Salah, Caroline Wozniacki, Karlie Kloss, Pharrell Williams etc.
Ryan Morlan, vice president of brand communications at Adidas said the ad has "re-engineered the traditional advertising campaign".
Besides championing for performance, Adidas invites fans and athletes to be creative.
According to The Drum, Morlan said
"We are co-creating our story of sport and creativity with our consumers by reacting and responding to their preferences, attitudes, passions and geographies. Athletes in New York will get a different experience from those in London."
4. Wimbledon –

In Pursuit of Greatness: Take on History
In celebration of 150 years of The All England Club and 50 years of Open tennis, Wimbledon has chosen history as the theme of this year's content campaign.
The oldest tennis tournament in the world turned to animation and the result is beautiful. The ad took the Gold award in the Film Craft/Animation category at the 2018 Kinsale Shark Awards.
History is at the core of our pursuit of greatness. Our respect for our traditions, our quest to keep them current, is what drives us to be better, every day, and every year. It is what players come here to emulate, what fans come here to see, what our teams use to improve.
Did you like our article?
Share it with your friends!
2018 – The Year of Augmented Humanity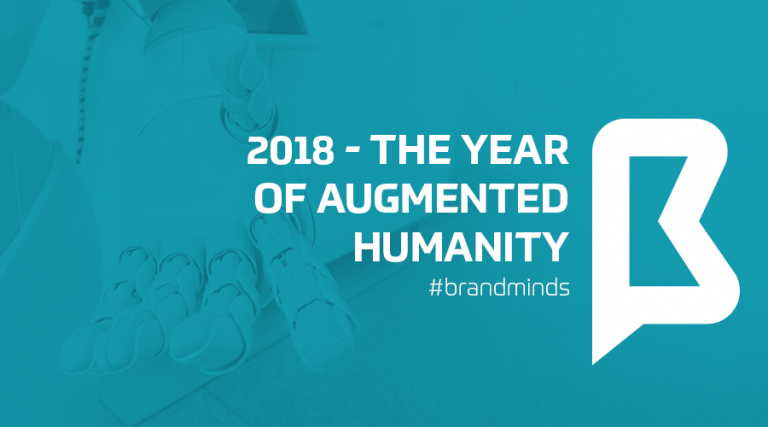 Isobar predicts that 2018 will be the year of Augmented Humanity, a year where technology enhances and scales our most human attributes. In 2018, technological interfaces will become more natural and instinctive, technology will automate repetitive tasks to free up time for creativity and compassion, and artificial intelligence will meet emotional intelligence.
Isobar's innovation and strategy experts from around the world have defined five key trends that explore this evolving relationship between humanity and technology and predict a harmonious future. Augmented Humanity explores the ways in which technology enhances and fuels our most human attributes – the ability to recognise and trust each other, to adapt to changing circumstances and the power to deliver true creativity.
Artificial intelligence is great, but humans score on emotional intelligence. The power of being human is in empathy. This cannot be automated or outsourced. Augmented Humanity will use technology to scale everything that is best and most powerful about human interaction."- Jean Lin, Isobar's Global CEO.
The report argues that we may one day view the era of anonymous, one size fits all transactions as a temporary blip in our evolution, and that as technology advances it will become more human, not less. It will return us to a time where voice will be the primary way we interact with the world, where we will be recognised and rewarded in stores, and where we will buy more directly from trusted suppliers.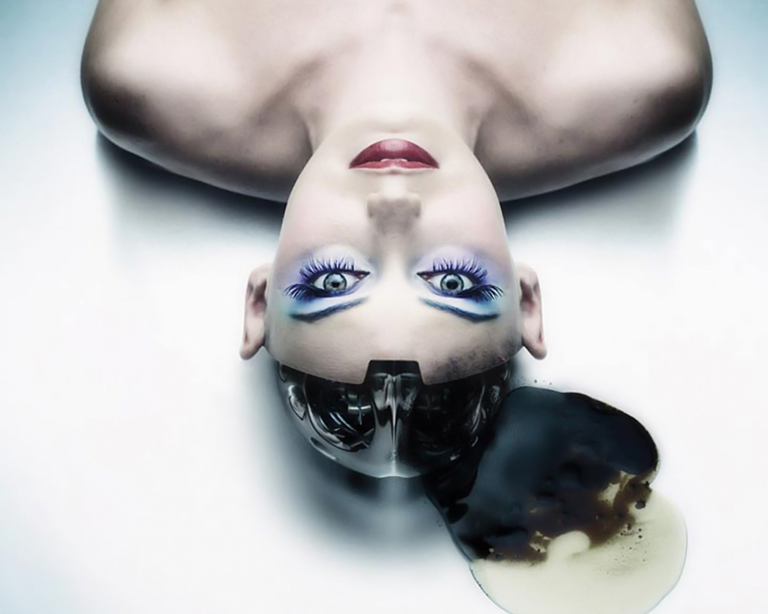 source: medium
Isobar's five key trends for 2018 explore this intersection of technology and humanity, magic and the machine, code and conscience:
1. Body Talk explores the body as an interface, as our eyes and ears replace touching and tapping.
2. Powered by People tackles the shift from customers to communities as technology turbocharges the sharing economy.
3. The Economy of Me looks at the power of AI to deliver ever more personalised products, prices and places.
4. The Ethical Algorithm tackles technology as a force for good; in a world of fake news and algorithm bias is there such a thing as moral code?
5. The Makers and the Machines explores the extraordinary union of art and technology to create outputs we could never before imagine.
You can download the report here.
3 popular Instagram trends in 2018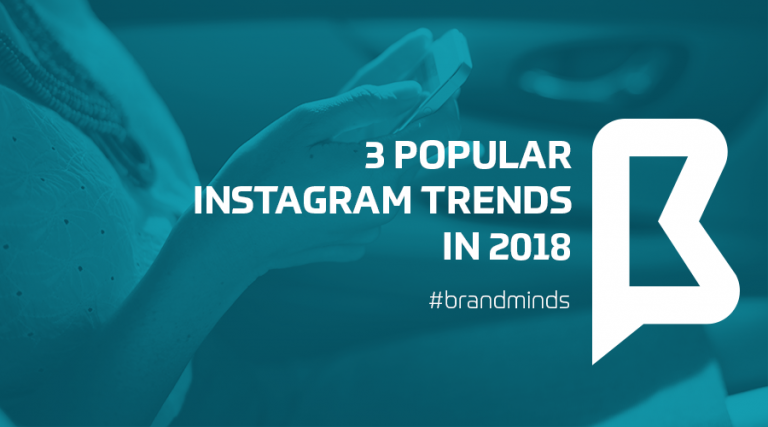 We're only half way through 2018, but we can already notice 3 popular Instagram trends.
Discover what these 3 Instagram trends are and be inspired for your business's online presence:
1. Travelling back in time
It's 2018 but Instagrammers are travelling back in time.
Instagram influencers and artists have adopted the vintage and retro style aesthetics for their Instagram presence.
HUJI Cam app – Just like the year 1998
The HUJI Cam applies light filters and a 1998 date stamp on photos. The results are exciting for the Millennial Instagrammers and nostalgic for the Instagrammers that can actually remember what their lives were like in the 1998. And we all know nostalgia is a very powerful emotion that can trigger buying behaviour.
8 mm Vintage Camera – Shoot authentic retro films
The 8 mm vintage camera app takes the Instagrammers even further back in time. This app turns any video into old school vintage movies by adding various effects: dust and scratches, retro colors, flickering, light leaks, even frame shakes. Are you a fan of 1920s movies? How about the 70s? Using this app helps any Instagrammer bring a new experience to his or her followers and it definitely sparks imagination and creativity.
2. Shoppable posts for business accounts
Instagram is a product-rich social media network. There are millions of products posted every day by fashion bloggers, artists and businesses that offer their followers the opportunity to shop inside the app. The latest Instagram statistics say 60% of users discover new products through the platform and 75% of users take action because a post inspired them.
Instagram posts featuring products with shoppable tags fit perfectly with the global trend of shoppable media that is quickly gaining traction in the retail space. Social media and retail is becoming more intertwined with each passing year and we can't refrain from asking ourselves
Is Instagram going to replace e-commerce sites?
We asked Robert Katai, Content Marketing Manager at Bannersnack this question and this is his answer:
No one knows that. But what I strongly believe is every brand, every e-commerce business owner, everyone who is selling something on the internet should do 3 very important things:
1. Focus where the attention is today – if the attention is on Instagram, focus on Instagram. If the attention is in voice search, focus on voice search. Attention is what is really showing us where the human being is today;
2. Build your own platform – some brands are using social media just to distribute their content and that's all. But what social media is today, even Instagram, a place where to interact, a place where to consume and connect with other through content. But your own platform – your own website, blog is only your own. What if tomorrow Instagram will be gone? What if tomorrow Facebook will be gone? You still have your own website, you still have your own blog and e-commerce where to interact with your consumers.
3. Taking to Instagram Stories to answer FAQ
Does your business have a FAQ page on its website? What about the DMs your team receives from Instagram followers? Some businesses and influencers have found FAQ to be a rich source of content. But instead of writing the answers on their webpage, they use them to make Instagram Stories. This is a great way to save your business time and engage with your audience by answering questions that will most likely continue popping up in your inbox.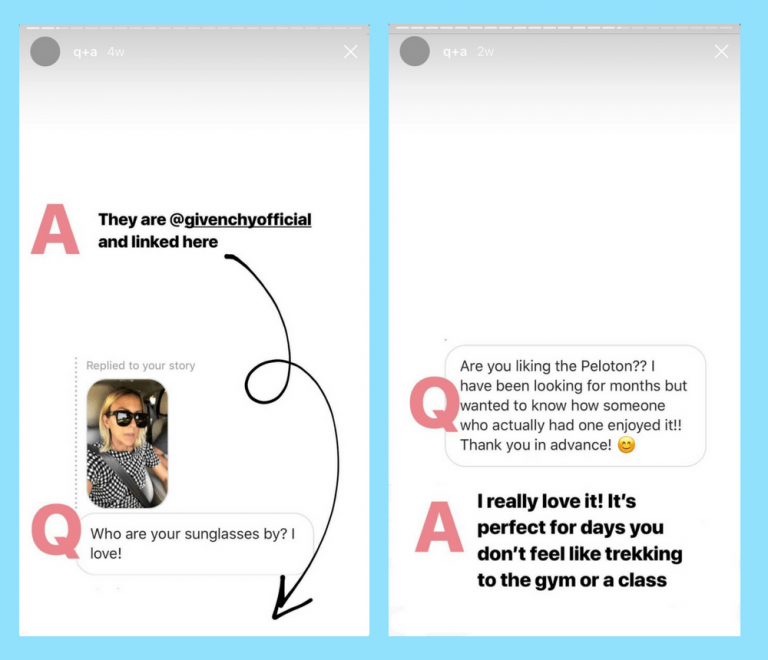 image source: later.com
5 books every marketer should read in 2018
20 years ago marketing was done by getting your business listed in business directories such as Yellow Pages and printing flyers and catalogues of products and services.
In a short period of time, major leaps of technology forced marketers to change the way they were marketing products and services and adapt to the new era of Google-search ranking, social media accounts and chatbots.
Video marketing, inbound marketing, social media marketing, influencer marketing. Nowadays there are so many ways of doing marketing that some marketers may feel confused, frustrated or overwhelmed.
Here is our list of 5 books every marketer should read in 2018 to stay updated: 
The 1-Page Marketing Plan

: Get New Customers, Make More Money, and Stand Out from the Crowd

By Allan Dib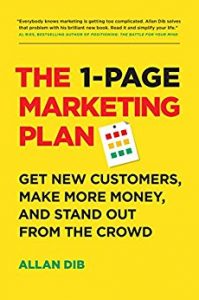 image source: amazon.com
Who is Allan Dib?
Allan Dib is a serial entrepreneur, rebellious marketer and technology expert. He has started, grown and successfully exited multiple businesses in various industries.
His last business was in the hyper-competitive telecommunications industry. It went from startup to four years later being named by Business Review Weekly (BRW) as one of Australia's fastest growing companies – earning a spot in the BRW Fast 100 list.
Allan is passionate about helping businesses find new and innovative ways to leverage technology and marketing to facilitate rapid business growth. As a highly sought after business coach, consultant and public speaker, he frequently shares his proven strategies and cutting edge tactics with people all over the world.
What you will learn
How to get new customers, clients or patients and how to make more profit from existing ones;

Why "big business" style marketing could kill your business and strategies that actually work for small and medium-sized businesses;

How to close sales without being pushy, needy or obnoxious while turning the tables and offering value to your prospects;

A simple step-by-step process for creating your own personalised marketing plan that is literally one page;

How to overcome competitors and make yourself the only logical choice;

How to get amazing results on a small budget using the secrets of direct response marketing.
Readers' reviews on Amazon
684 customer reviews
5 stars – 91%
My MBA marketing courses didn't teach me as clear as this book did. I cannot recommend this book highly enough and have bought 5 copies for my employees. No more random acts of marketing for me…

Hurst
It was almost like the light bulbs were turning on in my brain as I read the pages and performed the exercises. Bam, bam, bam. At the end of the book I had a complete, robust, inexpensive and sustainable marketing plan for my business. In fact, my marketing plan is so complete that I've already started implementing it.

Don W.
I've been in the marketing business as a owner of a small ad agency for 40 years, on the client side as a marketing director and as professor of marketing teaching college. And I say you cannot find a more accurate marketing book to read. And I read at least 2 business books per week.

David Jewell
Beyond Influencer Marketing

: Create Connections with Influential People to Build Authority, Grow Your List, and Boost Revenue

By Cloris Kylie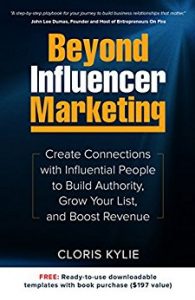 image source: amazon.com
Who is Cloris Kylie?
Cloris Kylie, Marketing MBA, helps you tap into connections with influencers to build authority, grow your list, and boost revenue.
A sought-after influencer marketing specialist and bestselling author of "Beyond Influencer Marketing", Cloris has been featured on network television, on top-ranked podcasts and YouTube shows, including the #1 podcast for entrepreneurs, "Entrepreneur On Fire." Cloris's articles have been published on websites with millions of followers, such as Tiny Buddha, MindBodyGreen, and Addicted2Success.
Cloris has grown a large network of influencers who have played an essential role in the growth of her coaching and consulting business.
What you will learn
By reading this book, you'll discover how to:
Avoid common roadblocks to connect with influential people;

Tap into your network of connections to land your ideal clients;

Build and nurture long-lasting business relationships;

Create a solid marketing foundation and become "influencer ready";

Assume a winning mindset that leads to measurable success.
Readers' reviews on Amazon
58 customer reviews
5-star: 98%
This book is a great find, it has a ton of great content and is easy to read filled with engaging content, success stories and case studies from highly successful people. You can tell that this author really knows the subject, this is much more than just a brief overview of the topic, it is a guidebook from an expert.

Sean Sumner
This book is loaded with so much information to help any company, entrepreneur or author by giving concrete steps that can help expand their reach, grow their brand, increase their recognition, increase their email list, which in turn, could grow their income.

Stokes
DO NOT underestimate this book. I have been an entrepreneur for over 20 years and I honestly thought I fully understood what 'influencer' marketing was. After reading this book I realized what I knew was just the tip of the iceberg. This is an incredibly well thought out and detailed description of how anyone who is a coach or consultant of any kind can use 'influencers' to grow their business exponentially. I was impressed. You will be learning from someone who has "been there, done that". I will put many of these ideas into practice immediately. This is a great investment and is highly recommended.

Ronald L. Schaffer
Storynomics

: Story-Driven Marketing in the Post-Advertising World

By Robert McKee and Tom Gerace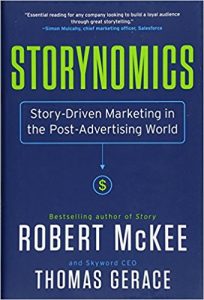 image source: amazon.com
Who is Robert McKee? Who is Tom Gerace?
Robert McKee is the legendary story master whose popular writing workshops have earned him an international reputation.
Tom Gerace is a digital marketing expert and CEO of Skyword.
Together they guided big companies such as Samsung, Marriott and IBM to transform their marketing from an ad-centric to story-centric approach.
What you will learn
Based on the worldwide seminar offered by Robert McKee and Tom Gerace — Storynomics translates the lessons of storytelling in business into economic and leadership success.
In Storynomics, the authors map a path for brands seeking to navigate the rapid decline of interrupt advertising, bringing their knowledge to business leaders and entrepreneurs alike.
Drawing from dozens of story-driven strategies and case studies taken from leading B2B and B2C brands, Storynomics demonstrates how original storytelling delivers results that surpass traditional advertising.
How will brands and their customers connect in the future? 
Storynomics provides the answer.
Readers' reviews on Amazon
19 customer reviews
5 stars: 95%
In Storynomics, Gerace and McKee provide the framework and process to make us all great storytellers. They set the stage for the future of marketing and teach the reader how to chart their own course. Their writing style is engaging and inspiring. Similar books I've read conveyed lofty goals and stories of others success but with no way to achieving those goals within your own organisation. It's clear to the reader both writers have the expertise and proven experience putting these methods to work.

Brian
Before diving into the craft of compelling storytelling, the authors address my inner skeptic by time-traveling to establish how we got here, proving (in multiple ways) the sheer cognitive power of story, and describing what – exactly – a story is NOT. Next comes the good stuff. McKee & Gerace walk us through the eight vital stages of story design. We learn why every element is crucial, what each one can do for an audience, and how to supercharge the individual stages for maximum emotional connection.

Joel Johnson
Highly recommend. I found the book's approach to a quickly changing world of marketing and advertising enlightening and motivating. The book delves deeply into the mechanics of what makes a compelling story and explores the challenges facing brands as consumers became savvier about avoiding traditional ads. The book features real-world examples of companies that harnessed the power of storytelling to build brand loyalty. I also like the helpful metrics as well as suggestions and guidelines for introducing a storytelling mindset into your business, whether it be a one-person shop (like mine) or a large corporation.

Ann T.
10x Marketing Formula

: Your Blueprint for Creating 'Competition-Free Content' That Stands Out and Gets Results

By Garrett Moon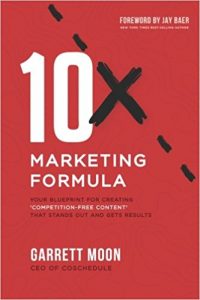 image source: amazon.com
Who is Garrett Moon?
Garrett Moon is the CEO and Co-Founder at CoSchedule, the web's most popular marketing calendar. Ranked as the best business tool built by a startup on Entrepreneur.com, CoSchedule helps more than 10,000 marketing teams stay organised in 100+ countries around the world. In 2016, CoSchedule was named one of the top five startups in Tech. Co's Startup of the Year Competition.
As a thought leader, Garrett has been blogging and speaking about content marketing, social media marketing, and startup business for more than seven years. He's been featured on sites like Entrepreneur, Forbes, Social Media Examiner, and Content Marketing Institute.
What you will learn
You will learn to overcome a lack of time, struggling to produce content, an inability to engage your audience, and so many more marketing roadblocks.
If you think marketing success belongs only to elite geniuses or those with huge budgets, think again—10x marketers achieve 10x growth regardless of their limitations. This book is about finding the strategic shortcuts to get you to results fast. It's about short-circuiting the path to jaw-dropping growth. You have to find your own way—and The 10x Marketing Formula is that path.
So, if you're ready to look like a marketing genius and revolutionise your results (and mindset), you've just found your path.
Readers' reviews on Amazon
17 customer reviews
5-star: 82%
The crux of the book is that you need to start producing content that brings 10x rewards, not 10% rewards. They provide you with a good definition of what that is but they don't leave you hanging with a definition. There is a fairly straight forward strategy that the book provides you with so that you can start producing great content.

Curtismchale
Until I read this book, growth for my business felt unattainable because of the struggle to stay above the noise. After reading this book, I understand what measurable growth looks like, and I'm seeing real growth in my business. Rather than spending countless hours on social platforms just trying to get clients to notice me, I'm creating more valuable marketing that's seeing much higher return. I'm spending my time with my family making memories, instead of wasting away in front of a screen.

Haley F. 
I don't have a lot of extra time for reading, but I MADE time for this book! 10x Marketing Formula provides immense clarity in a niche that's cluttered with a million "shoulds" and empty promises. It's thick with actionable advice. Most of the time, I could only get through a few pages at once, because I wouldn't get far before I'd be inspired to do something right that minute! This is no pie-in-the-sky fluff piece. Garrett makes no illusion of the fact that this is hard, disciplined work. But it's work with PURPOSE. Following Garrett's 10x principles has revolutionized the way my team works. It's helped us focus our priorities and we are on our way to 10x results.

Jill Maldonado
Digital Marketers Sound Off

: Tips, Tactics, Tools, and Predictions from 101 Digital Marketing Specialists

By Matt Chiera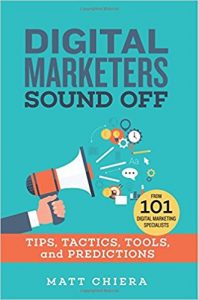 image source: amazon.com
Who is Matt Chiera?
Matt Chiera is Founder of Ice Nine Online, a Chicago-based digital agency by day and market research lab by night. Matt is also Digital Director for enterprise advertising agency The Well and former Head of Business Development for award-winning search marketing agency Perfect Search Media. Matt has been managing and executing digital marketing projects for over a decade.
Matt put Digital Marketers Sound Off together because he couldn't find a resource like it for himself. There are plenty of books out there that share only one person's insights about digital marketing. Digital Marketers Sound Off is a book where you'll find 101 digital marketing specialists sharing their favorite tools, tips, tactics, and predictions for the future.
What you will learn
What tools top digital marketers use on a daily basis;

The single most effective tactic used by digital marketing specialists;
How digital marketers determine success and failure in their campaigns;
Tips that will improve your digital marketing immediately;
The biggest mistakes made by digital marketers and how you can avoid them;
Predictions for the future of digital marketing and how you can stay ahead of the curve;
Digital marketing insights spanning many specialisations: Search Engine Optimisation, Google AdWords, Facebook Ads, PR, Email Marketing, Content Marketing, Social Media Marketing, and Affiliate Marketing.
Readers' reviews on Amazon
14 reviews
5 stars: 100%
I was a digital marketing noob before I picked up this book. Now I feel like I could actually get a job doing Social Media Marketing, SEO, Facebook Ads, or one of the other digital marketing specializations in the book. This book was like Digital Marketing 101 with info that I think I could actually use to be successful in the field.

Robert Jenkins
I found this book to be very useful for social media marketing, email marketing and a few other tidbits around getting more people to know you exist. I would love to see new editions with additional contributors, more topics (Instagram specifically…) but this is a fantastic start to laying plans or improving a digital marketing landscape.

Joe Arko
Being in the marketing space myself, I'm always looking for new information and fresh ideas. Wow, does this book hit the ball out of the PARK! Every chapter had me scribbling notes of new ways to grow business. I highly recommend this book to marketers and want-to-be marketers alike. Awesome stuff Matt!

Stevie B.
20 Must Read Books For Entrepreneurs in 2018 – Part I
In 2017 17 per cent more people searched "how to start a business" online compared to 2016, according to audience insights tool Hitwise, wrote The Independent.
We selected some of the best books we believe will help you on your journey as entrepreneurs:
1.Self Made: The Definitive Guide to Business Start-Up Success by Bianca Miller-Cole and Byron Cole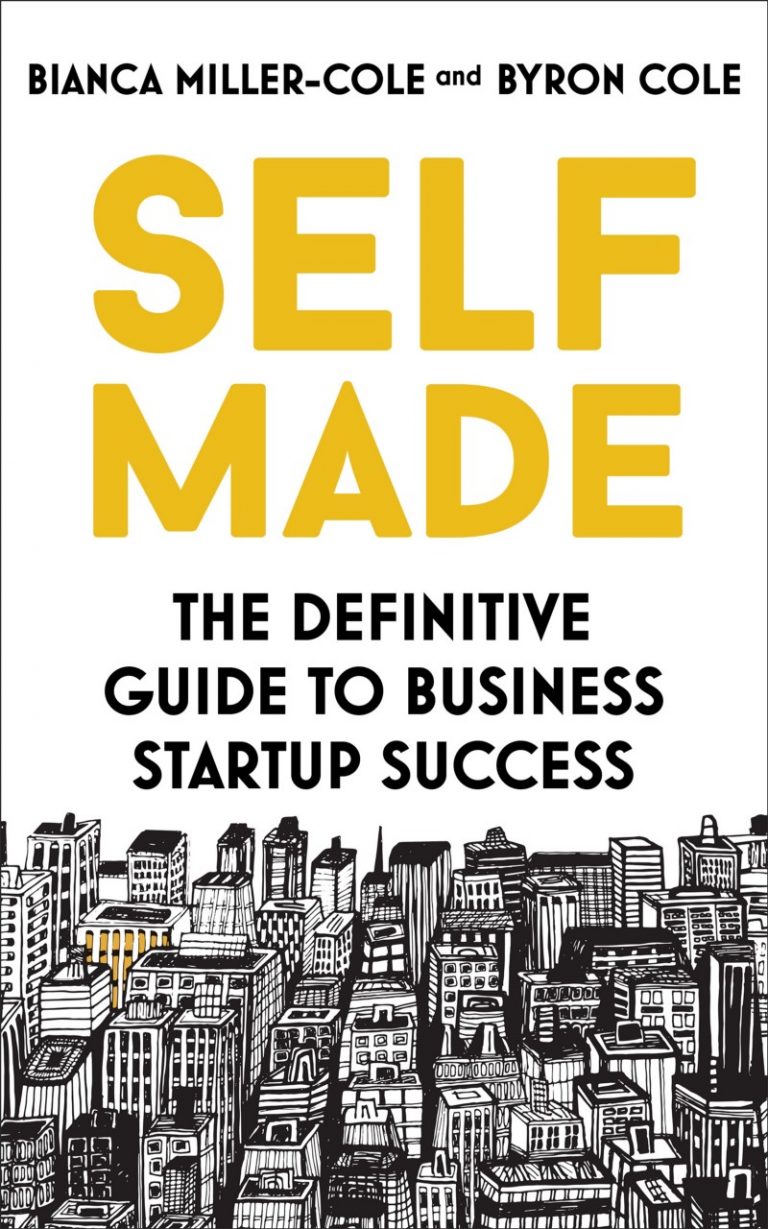 2. Good to Great: Why Some Companies Make the Leap and Others Don't  by Jim Collins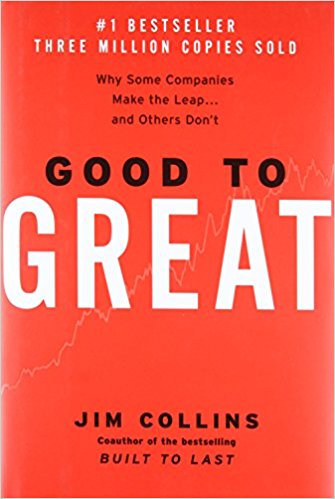 The findings of the book include:
Level 5 Leaders: The research team was shocked to discover the type of leadership required to achieve greatness.
The Hedgehog Concept: (Simplicity within the Three Circles): To go from good to great requires transcending the curse of competence.
A Culture of Discipline: When you combine a culture of discipline with an ethic of entrepreneurship, you get the magical alchemy of great results. Technology Accelerators: Good-to-great companies think differently about the role of technology.
The Flywheel and the Doom Loop: Those who launch radical change programs and wrenching restructurings will almost certainly fail to make the leap.
3. Built to Last: Successful Habits of Visionary Companies (Harper Business Essentials) by Jim Collins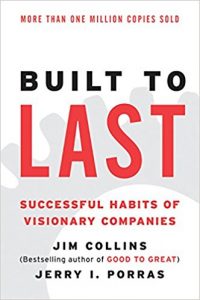 Filled with hundreds of specific examples and organized into a coherent framework of practical concepts that can be applied by managers and entrepreneurs at all levels, Built to Last provides a master blueprint for building organizations that will prosper long into the 21st century and beyond.
4. Anything You Want: 40 Lessons for a New Kind of Entrepreneur by Derek Sivers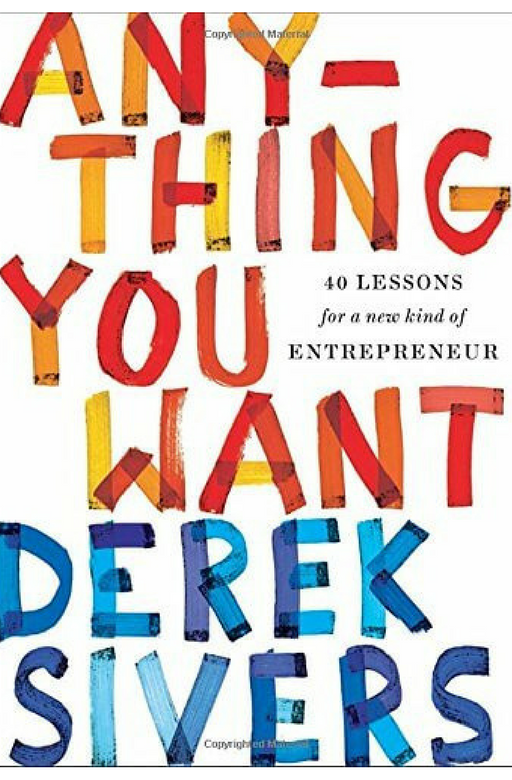 The writer let's you in on everything he learned from starting, growing, and selling CD Baby, compressed into an entertaining and useful one-hour read. No secrets held back, I share the biggest mistakes, keys to its success, and the philosophies behind the big decisions. It's 10 years of experience in one hour, designed to be immediately usable for your own business or project.
5. The New Business Road Test: What Entrepreneurs and Investors Should Do Before Launching by John Mullins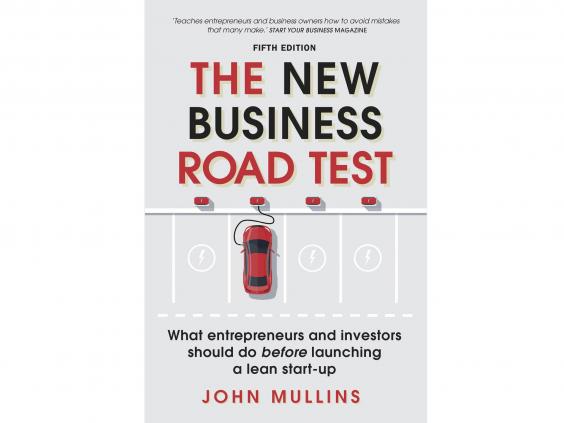 The New Business Road Test is the essential handbook for anyone wanting to launch a start-up. The new and fully updated case studies – Ella's Kitchen, Whole Foods, eBay and more – and 'seven domains'  framework will help you avoid impending disaster and enhance your chances of achieving your entrepreneurial dreams. "If you are looking to take a good look at whether your business idea will succeed or not then this is a useful, interesting and smart book to read. He also works hard on giving you the tools to assess if your idea has value or not, BEFORE you launch a lean startup, which makes this a useful addition to your library before you reach the Erik Ries stage," wrote irishtechnews.ie.
6. The First 90 Days: Proven Strategies for Getting Up to Speed Faster and Smarter by Michael D. Watkins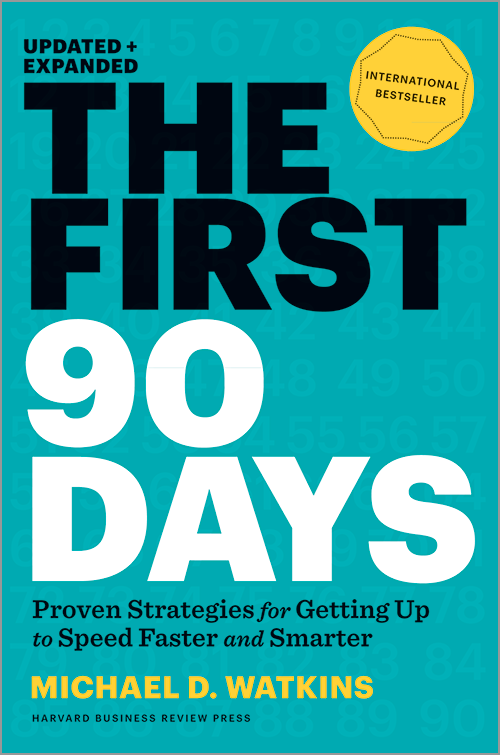 In this updated and expanded version of the international bestseller "The First 90 Days," Michael D. Watkins offers proven strategies for conquering the challenges of transitions–no matter where you are in your career. According to hbr.org, Watkins, a noted expert on leadership transitions and adviser to senior leaders in all types of organizations, also addresses today's increasingly demanding professional landscape, where managers face not only more frequent transitions but also steeper expectations once they step into their new jobs. By walking you through every aspect of the transition scenario, Watkins identifies the most common pitfalls new leaders encounter and provides the tools and strategies you need to avoid them. "You'll learn how to secure critical early wins, an important first step in establishing yourself in your new role. Each chapter also includes checklists, practical tools, and self-assessments to help you assimilate key lessons and apply them to your own situation".
7. Lost and Founder: A Painfully Honest Field Guide to the Startup World by Rand Fishkin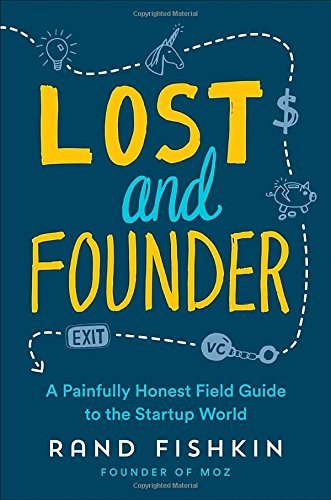 "Most people don't want to talk about those startup stories, but the truth is, they're a lot more common than the Zuckerberg-esque tales of success we so often hear about. Fishkin pulls back the curtain on tech startup mythology, exposing the ups and downs of startup life and sharing his hard-won lessons with you. No matter what business environment you're in – whether it's a struggling startup or a mature business, this book can help solve your problems. Or, at the very least, it'll make you feel less alone for having them," wrote sparktoro.com.
8. Made to Stick: Why Some Ideas Survive and Others Die by Chip Heath and Dan Heath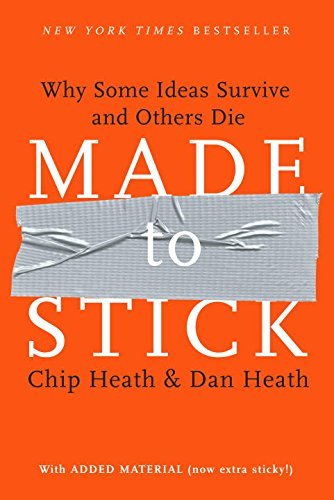 Since its release in 2007, Made to Stick has become popular with managers, marketers, teachers, ministers, entrepreneurs, and others who want to make their ideas stick. It's been translated into Arabic, Bulgarian, Croatian, Dutch, and 25 other languages. Made to Stick made the New York Times and Wall Street Journal bestseller lists and was retired from the BusinessWeek list after a 24-month run. It was named to several "best of the year" lists and was selected as one of the best 100 business books of all time.
9. Recipe for Success: The Ingredients of a Profitable Food Business by Karen Green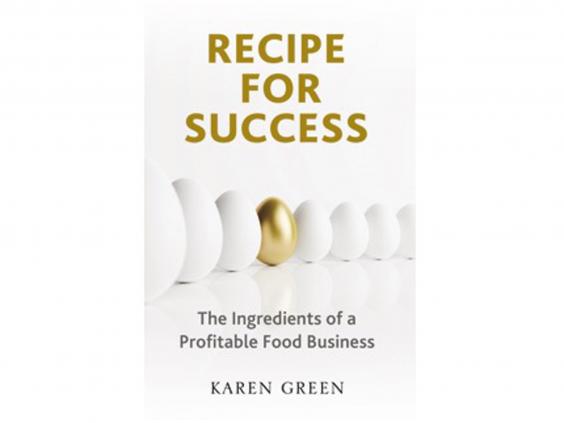 Karen Green, former UK retail buyer and commercial director for several successful food businesses, shares her stories, advice and exercises to guide readers through the maze of creating a profitable and growing food manufacturing business. Recipe for Success provides a step-by-step guide that enables readers to create high profile food brands and a business that can make and sell these products successfully. The book assists readers to analyse their business and where the opportunities for growth and improvement lie. It also helps readers to design profitable products that will underpin their brand and sell successfully into retailers.
10. Radical Candor: How to Get What You Want By Saying What You Mean by Kim Scott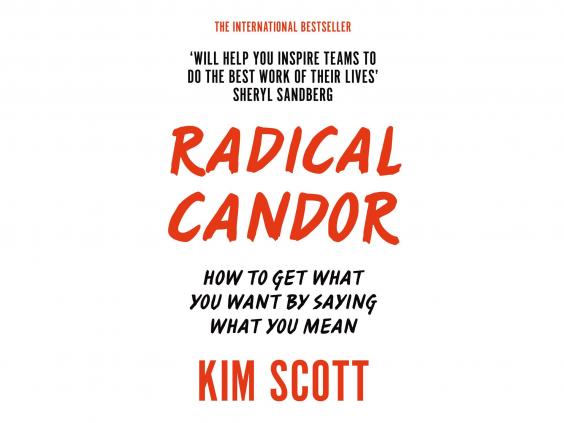 "Good communication is a vital skill any entrepreneur needs but what if you're not confident dealing with the hiring and firing that comes with employing your own staff? Former Google and Apple executive Kim Scott draws on her years of experience in Silicon Valley to provide a guide to "radical candour" – in other words, how to be clear and firm with your employees without falling into false praise or aggression," wrote The Independent.
Eye Tracking Market 2018 and where it goes
The advanced eye-tracking technology allows to understand the human behavior which will optimize the opportunities for any company to strategize their marketing analyzing the customer behavior. The eye tracking creates an effective user interfaces and advertisements.
The Eye Tracking market is growing rapidly in the developing countries as it is affordable, non-intrusive and reliable metric of visual processing. The electronic eye tracking consist of camera that records the eye images embedded with the VR headset for the eye movement and positioning. The eye tracking technology will also reduce graphics distortion when rendering VR graphics.
According to Market Research Future Analysis, Global Eye Tracking Market has expected to reach USD 1,432 Million by the end of forecast period growing with 29% of CAGR during forecast period 2017 to 2023.
According to NBC, the regional analysis of Eye Tracking market is being studied for region such as Asia pacific, North America, Europe and Rest of the World. North America is one of the leading region across the world in terms of largest market share in Eye Tracking market. In North America region, the eye tracking is becoming the part of VR API, an open standard under development which is being the support of Oculus, Google, NVIDIA and others.
Here is a list of free eye tracking software.
"Europe is expected to grow in the forecast years as the major players such as SMI, is bringing eye tracking technology to both standalone VR head-mounted displays and smartphone. These growing investment by major players in Europe is expected to drive the eye tracking market in the region. APAC region has the highest CAGR due to the technological innovations in the eye tracking devices and reduction in prices of the eye-tracking devices in the region," added NBC.
More on the report can be read here.
How Luxury Marketing Will Look Like in 2018
The concept of luxury is changing, just like everything we are surrounded by is, like our preferences and sometimes passions. Consumer expectations of luxury continue to rise, and that what used to be luxury is now seen by the current generation of consumers, everyday experiences. And, as always, technology has a big part in this change as it makes everything easier,closer and more affordable, therefore what some years ago was considered luxury today might not be so. And just like what today is luxury in the years to come might not be anymore. The definition of luxury is changing, while "upper luxury" appears.
According to Deloitte's "Global Powers of Luxury Goods 2018", the world's 100 largest luxury goods companies generated sales of US$217 billion in FY2016 and the average luxury goods annual sales for Top 100 companies is now US$2.2 billion. The report discusses the trends and issues that are driving the luxury industry. It also identifies the 100 largest luxury goods companies based on publicly available data for FY2016 (which they define as financial years ending within the 12 months to June 2017), and evaluates their performance across geographies and product sectors.
The growing importance of non-western markets for the luxury goods industry has been supported by supply chain leadership, technological innovation and international investment. These factors will help maintain further strong
growth in these geographical markets.
Deloitte's "Global Powers of Luxury Goods 2018" points out:
Luxury brands have refocused their business strategies to capitalise on these changes. Giorgio Armani is engaged in an in-store installation collaboration agreement with Colombian artist Marta Luz Gutiérrez, while Louis Vuitton is conducting an advertising campaign using a
building designed by the late Mexican architect Luis Barragán. Rising prosperity in major cities and growing formal market power over the black market will ensure sustained Rest of the World (ROW) demand for luxury goods. To succeed in this context, luxury players should focus their investments on digital connectivity, upwardly mobile consumers and bold business models, which are key components of the
personal luxury industry today.
Some aspects that marketers must pay attention and act on in 2018:
Still according to Deloitte, collectively, Millennials and Generation Z will represent more than 40 per cent of the overall luxury goods market
by 2025, compared with around 30 per cent in 2016. Unlike Baby Boomers, many Millennial luxury consumers expect to interact with brands across a range of digital platforms, rather than only through traditional channels. Millennial consumers are also important for in-store shopping and expect a high-value, customized experience. Luxury brands should seek to change their business models to meet this demand, for example by providing more loyalty
programs and invitations to in-store events.
Customize your approach according to your audience. Personalization is still key as a marketing technique to be used as 45% of luxury consumers are asking for personalized products and services. With different expectations, younger
shoppers seek a personalized shopping experience that seamlessly integrates both online and offline platforms. This shift has motivated demand for connective technology such as Augmented Reality (AR) and Artificial Intelligence
(AI). By using AR and AI technologies, luxury brands can provide a personalized consumer experience, reach a wider audience, deepen product experience, and build stronger customer relationships. In parallel, the development of technologies such as voice commerce and the Internet of Things (IoT) are reshaping the entire luxury industry.
Luxury brands positioned as reliable sources of AI-driven recommendations are improving how they engage with consumers. More widespread adoption of AI is also making consumers increasingly reliant on suggestions and advice
provided by their various devices, rather than making decisions based on personal experience.
Social media becomes an important marketing tool for luxury as well. Instagram became the leading social media platform for fashion designers. Gucci more than doubled its Instagram followers between 2016 and March 2018, with successful Insta-campaigns such as #TFWGucci.
In future, the biggest challenge for luxury brands will be to make optimum use of social media without compromising their brand values. The success of a social media strategy will be converting "likes" into an interactive and engaging experience for customers.- Deloitte
An omnichannel approach – onnichannelluxury
A true omnichannel global market environment would require luxury brands to close gaps in customer experiences across channels, to offer a seamless, unified brand experience irrespective of the device or physical touchpoint used. Therefore, each channel needs to interact with and support
others to establish a single brand presence. Demand for an omnichannel approach is a natural development from the spread of digital technology and
e-commerce markets. During this process of change, the ability of luxury brands to leverage available inventory will be a key differentiator.
Digital must remain a priority to define an omnichannel strategy compatible with target expectations. The percentage of online sales perceived as being additional, and not a cannibalization of, physical sales is decreasing each year, with China the least cannibalized country to date.
"Luxury brands should develop their mobile strategy: 55% of luxury consumers buying online use their mobile phones versus personal computers. Peaks appear among the youngest generations and Chinese consumers, 75% and 77%, respectively, of whom use mobile. Social media and influencers are gaining power. For the first time, social media is the first source of information and the channel of primary impact used by true-luxury consumers, followed by magazines and brand websites. Five platforms (Facebook, Instagram, WeChat, Weibo, and QQ) are dominating the social media world, but Facebook is losing momentum to Instagram in the Western world and QQ is losing momentum to WeChat and Weibo in China," states in "True-Luxury Global Consumer Insight", the fifth edition of an annual study by The Boston Consulting Group (BCG) and Altagamma.
Millennials: Consumer Aspirations Are Disrupting Luxury
Collaborations with streetwear brands and artists are becoming the norm for Generation Zers and Millennials. "Collaboration covers demand for newness in a less risky way. It gives brands a cool edge and strengthens brand awareness as well as increases willingness to buy the brand. Collaboration is increasingly in demand and turns out to be a very effective purchasing incentive," said Olivier Abtan, a partner in BCG's Paris office and the global leader of the firm's luxury, fashion, and beauty topic.
Unlike "absolute luxurers," who buy luxury items exclusively, millennials do not hesitate to mix and match. According to BCG's study, about 55% of this group trades down to buy handbags or T-shirts from cheaper brands, or mixes their style by buying sneakers and luxury shoes from luxury niche brands (including luxury sports). This trend appears to fulfill consumers' need to create their own style. When they do look for different brands, it's because luxury brands don't have offerings in certain categories or because of the Millennials' desire to have a unique style, express themselves, and seek out niche brands.
Use iconic personalities in your communication
With all the big changes, some things are meant to last and take the test of time. Chanel's iconic marketing history began with a print advertisement for its perfume, Chanel No.5, in 1921. Its first celebrity endorsement didn't feature until 1954, with Marilyn Monroe. However, it wasn't until 2005 when Chanel first adopted videography, and from here, the rest is history.
"Despite not adopting social media and integrating the platform with videography until 2009, its marketing strategy is nothing short of stupendous. Selecting admirable public figures such as Keira Knightley and Nicole Kidman to star in Chanel's unmistakable short films, revived the brand as an iconic symbol of both cultural and digital relevance. With the use of video and social media integration, Chanel has grown to having more than 57 million social followers globally, the highest in the luxury fashion industry. The brand focused on Facebook as their initial social media platform, due to the video capabilities such as extended video length, that Twitter and Instagram do not support. For the brand's primary consumer, the more wealthy and mature client, Facebook was the ideal platform for accessing this demographic," wrote Little Agency.
Sensory Branding
According to Retail Insider, British Airways is encashing big on a recent study on sensory sciences by Oxford about how sound influences the taste of food. Based on the findings of this study, they launched a list of 13 in-flight tracks to enhance the taste of the meals served during the flight, providing a truly luxurious experience. Moreover, Soundwich in Portugal delivered gourmet sandwiches packed in metal boxes that play music chosen by the chef when opened.
More ideas you can see here.
5 pieces of advice for entrepreneurs in 2018, the local PR agency point of view
We recognize the importance of PR in your business and we believe you should as well. Therefore, after last week's pieces of advice received from Chapter 4 Romania, we now offer you the perspective of a local, driven and creative PR agency – Galeriu & Partners PR. A point of view wrote by Alina Galeriu, Managing Partner.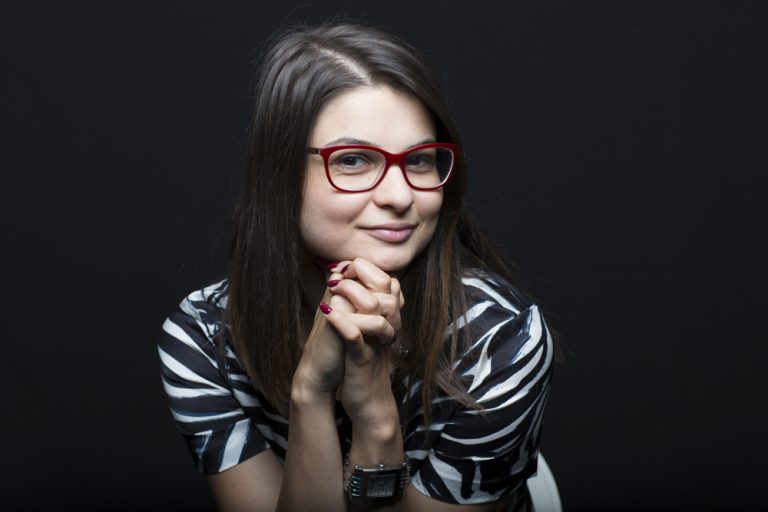 It's a special mindset the one of an entrepreneur. It's a mindset of a dreamer and in the same time a mindset of a doer. It's the mindset of an overachiever.
There is no uncomplicated way when you start your own path and take full responsibility for your future and the future of your employees. There is no free time left, because your job becomes your life. Your thoughts will always revolve around your job and the worries will endlessly hunt you. There is no entrepreneur not facing these challenges daily.
I know this first hand, since I am myself an entrepreneur struggling with all these demons, doubts and setbacks. However, I also know how thrilling it is to win a new client, to receive a thank you email for a job well done or to simply see things happening the way you imagined them and even better. It's like you have a magical wand that makes dreams come true. There are days when such emotions flood me and make every struggle worth it. There are days like these when mountains seem to be easy to move and the sky seems reachable.
So, I understand the way an entrepreneur thinks from an insider point of view. Also, as a communication consultant I come across various entrepreneurial businesses which I can see as an outsider, trying to grasp with an objective eye what needs to be done to improve their performance and help them gain more clients, which is ultimately their goal.
Fine tuning – the art of finding balance between idealism and realism
Talking about goals, the first advice I would give to an entrepreneur is about finding clarity in setting goals. From my experience with dealing with small business owners, the short-term objectives tend to win over the ones focused on long-term. Thus, they seem to be forgetting the bigger picture. Which is very dangerous on the long run for their business. When you think small, you act small.
Of course, there is also the equally dangerous approach of taking risks for the sake of saying "I believe I can, so I will". Positive thinking can help one boost their morale, but there should be some extent towards which one can keep on dreaming without a reality check.
Either of these approaches would turn out to be inefficient, so my advice would be: start taking calculated risks. Of course, if you simply take small steps, the return will be also small and almost insignificant, so you can soon start feeling demotivated. Risk taking is something you should be considering as an entrepreneur. But, again: take the risk without losing your head! First years after launching a business translate into investing and getting little in return. But if you make the right investments (and by investing, I mean time, energy, money altogether) and have a helicopter view upon the market, the consumer and your product's place among these exterior factors, you will win in time.
There is a thin line between being either too shy in taking risks or being reckless about it. This fine adjustment in finding the balance between the two is the art of keeping you head clear, focused on the future, yet having your feet on the ground.
How can this be translated into actual PR tactics?
Time to give some real examples, PR related. But not before debunking one more myth: PR is not free. Yes, it means investing far less money than you would have to invest if turning to advertising, but it still is a promoting technique which means investing some money to get results.
For example, you cannot expect to generate free media coverage endlessly without offering product samples to be tested by journalists and online influencers (bloggers, vloggers) or inviting them to test your facility if you are operating in a hospitality industry for example (a restaurant, a hotel, an entertainment facility). This, of course, translates into costs for your small business. But there is no better way to prove the effectiveness of your products or services than inviting key opinion leaders to test and convince themselves that you deserve to be praised. And there are several PR tactics.
Also, you cannot expect that your priorities would be embraced by everyone around you. Of course, your product's benefits seem the most vital discovery in the world in your view, yet journalists are facing so many similar remarkable / never seen before / innovative product news which they need to browse through… So, it is only natural that sometimes they miss out on some of the details. Or sometimes they genuinely think some other product is more important or relevant for their readers or for the focus and style of the publication they are working for. This should not be a reason to hold a grudge. It is what it is. Learn the lesson and move on. Being too pushy regarding a certain topic will only make journalists feel cornered and uncomfortable. So better than to push someone on the verge of becoming resentful.
And finally, you should take into consideration giving back to others from time to time, through a small CSR campaign, or at least a donation for the less fortunate. Sometimes simply a know-how sharing effort can mean a lot for those in need, while for you would only mean sparing a few hours for visiting students at a university class or hosting internships for them in your company and guiding their firsts steps in the field you activate in.
In many ways PR is simply a set of common sense rules. It's about empathy, about balance and about being reasonable. As simple as that.
How to talk to the Millennials in 2018
A study from Pew Research found that only 40 percent of Millennials even identify with the word "millennial," compared to nearly 80 percent of those aged 51 to 69 who consider themselves part of the Baby Boomer generation."I also find this generation to be more focused on describing themselves as individuals (hence the rise in "personal branding" as a career skill) than as members of a massive group. This begs the question: what should we call this cohort if not the M-word? Clearly I do use the term millennial because it's helpful to have some sort of terminology, but I use it in a respectful fashion, realizing that most Millennials don't care for any group name at all," wrote Lindsey Pollak on her blog where she describes herself as being "Millennial workplace expert".
Millennials are different than prior generations,but so does every generation. They are more comfortable with specific technologies, and they have their own perspective on the world that's informed by both their individual and collective experiences. We believe that in 2018, every company representative has to realize that when he /she talks about Millennials, they are talking about a group of people that includes millions of homeowners, parents, and even people who are realizing that retirement isn't just an abstract concept. "If your association is failing to reach Millennials, it's because you haven't figured out how to deliver or articulate your value to a group of people living very adult lives with very adult worries and concerns," wrote thesentergroup.com.
At the end of the day, it's important for managers, marketers and recruiters to understand that using the word as a descriptor (as in "millennial-focused office") will rarely come off positively. Young professionals prefer terms like "emerging professionals" or "next generation" when referring to their age group in the workplace. And how do they like to be addressed by brands and companies? According to Courtney Wachob,writer for "Leading Results", Millennials want the brands and companies' representatives to speak the social media language, to appeal to their values, be authentic, not boring and listen to them. Sounds pretty clear and easy, no?
"Millennials do not want to be sold – and they can spot an advertisement/paid endorsement from a mile away. They recognize "marketing speak" and don't want anything to do with it, so your content, messages, videos, etc. have to be real. If it looks like an ad, they'll swipe left faster than on a Tinder profile without a picture. Figure out your authentic voice and use it to connect with – versus market to – them. Millennials are early adopters, seeking fresh ideas, innovative approaches, original insights and, of course, new technology. For Millennials, newer is better; they thrive on testing new devices and jump at the release of a new smartphone, social media platform, video game system, etc, " explained Wachob in her article.
Creating workspaces that are attractive to millennials from CNBC.
Biggest digital trends in 2018
For the last five years, the agency Ogilvy creates an annual report which aims to spot the key trends in digital and social media marketing that are likely to be important in the coming year. The report contains the agency's predictions from the previous year and every trend includes actual, actionable recommendations for brands. In 2018, for its fifth report, Ogilvy included also a section that reflects on five years of trends, and looks at the big stories the agency's representatives have seen play out since they started writing the report.
The report can be seen here and it features five big trends to watch for in 2018: Augmented Reality, The End of Typing, The Tragedy of the Commons in Influencer Marketing,The Amazon Awakening and Seriously Serious. 
In our turn, we've talked with two specialists on the Romanian digital industry and we found out their predictions and thoughts.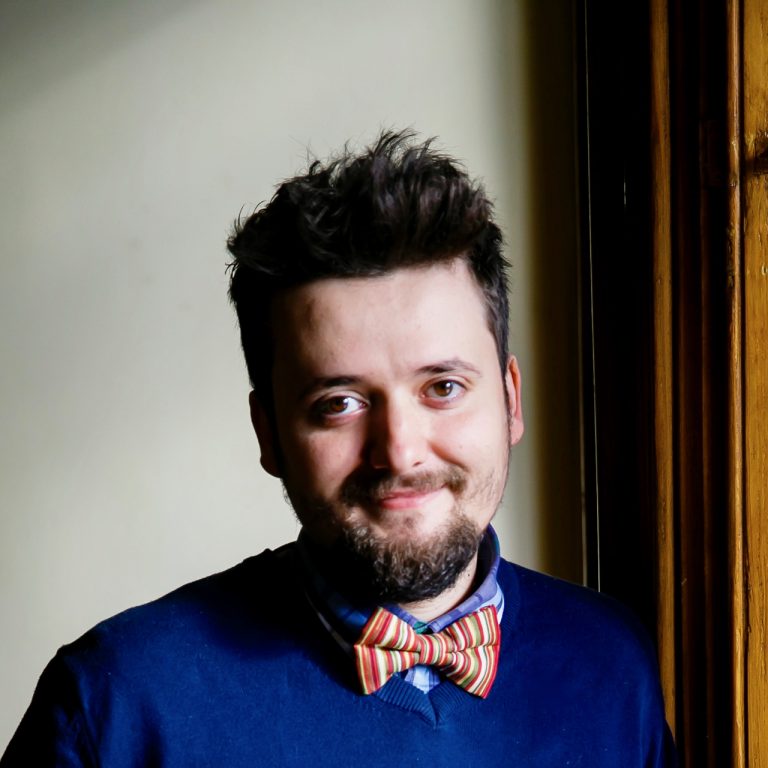 Flavian Cristea, Digital Strategist Grapefruit: 
– What do you believe will be the biggest digital trends of 2018?
The biggest digital benefits for customers will come from conversational interfaces and specialized artificial intelligence. These technologies enable customers to use natural language to interact with companies and their assets. We will be seeing more and more cases of making a bank deposit by messaging a chatbot or ordering products from the internet by using digital assistants such as Google Home or Alexa.
We are seeing specialized artificial intelligence and mixed reality as being the main drivers of digital change inside companies. These technologies are used to strengthen the capabilities of the employees, getting more out of the same individuals. It's a complementary relationship, where the technological aspects fill in for the weaknesses of the humans and the other way around. Blockchain is also a technology that migrated from cryptocurrency to other businesses such as banking and trading, opening new ways of communicating, controlling and tracking information.
– What are they influenced by and why?
The user wants the barrier between the digital and reality to disappear. This desire appears out of the wish of the individuals to interact in a more natural way with everything they use. It's easier to ask "How much money do I have in my account?" than to go inside a banking application and check your account. It's also more natural to interact with objects with your hands than with your mouse.
Another obvious influencer is the progress we have achieved in the fields of artificial intelligence and virtual reality. The fact that these technologies are also researched and developed in an open way is a great contribution because everybody can experiment and share what they learned in the process.
– What is Grapefruit advising its clients this year?
We advise our customers to find contexts inside their company to experiment with each technology mentioned above. It does not have to be a big project. Just big enough that, if successful, it can become a pilot project for a bigger digital change.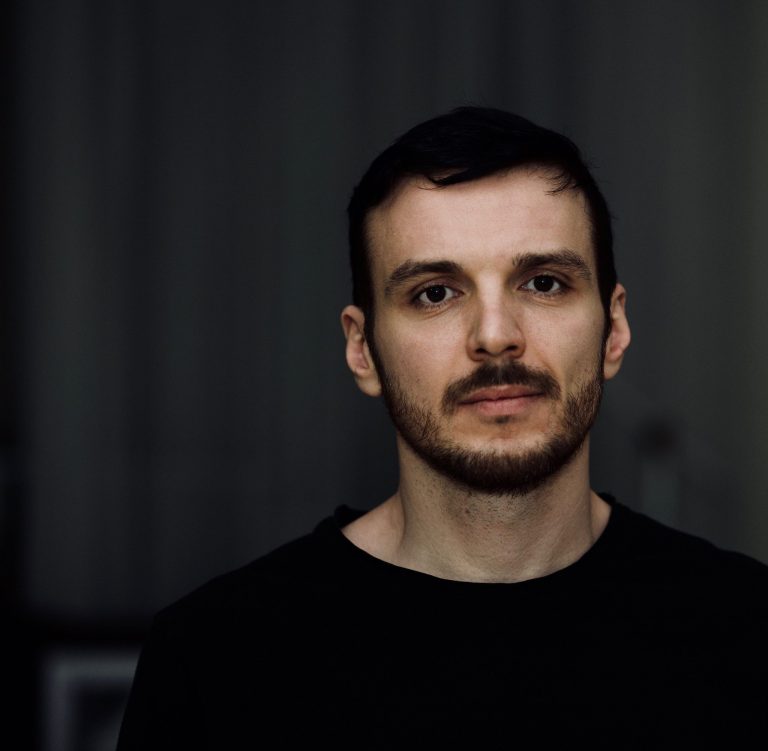 Andrei Balan, Head of Strategy MRM McCann
– What do you believe will be the biggest digital trends of 2018?
Two things I'd look for in the following year are the access and sharing economy spreading to different aspects of our lives and micro targeted content.
– What are they influenced by and why?
Let's start with the access and sharing economy. The basic idea here is the digital environment contributes to a steep increase in the number and intensity of desires. The overall digital connectedness lets us know about products and services virtually instantaneously. It also provides us with unprecedented insight into other people's curated live, so we get to know what everyone has and does. These are both vectors for wanting more things more intensely. Moreover, things like retargeting contribute to turning these desires into quasi-obsessions. But what happens when the number and intensity of desires increases much faster than the financial means to support them? It builds up to phenomena such as the access economy, the sharing economy and then the democratization of all sorts of things and services. For example, why own music when you can just rent and listen to it? Also, people now get to travel to more distant places because Airbnb allows them to cut accommodation costs and invest more in transport. This is a simple example of touristic democratization enabled by the sharing economy.
Now let's talk about micro targeted content. As it is becoming clearer content is winning the battle with online advertising, we're starting to look more into what, how and why it works. Using real people, famous or not, to provide credibility to content is already something everybody does. The next base is micro targeting, or micro community-tailored content. This means building certain variations into a marketing campaign that make it more relevant for each segment of the public. And then using media targeting to reach each community with the proper variation.
– What is MRM advising its clients this year?
Our advice? Have no fear in riding the trends. I know countless people who regret not investing early in cryptocurrencies. I myself am one of them. The same thing goes with all trends: ride them early enough to be among the ones who profit most.
Top Technology Trends in 2018
The last decade has been undoubtedly under the sign of technology, each year its imprint being stronger and stronger and blurring more and more the lines between fiction and reality.
From AI and VR to the IoT ,companion robots,5G and smart cars, here are the top 18 trends from CES this year, as related by Forbes. 
According to DXC.technology, there are 6 big trends coming our way in 2018: re-platforming the enterprise, the war for digital talent becoming creative and vigorous, qualified enterprises, cyber resilience,companies growing thanks to digital business extensions and artificial intelligence getting smarter and more practical. The detailed information can be found here.
Online retail trends in 2018
It's a new year,with its new challenges and novelties and brands are finding new ways to infuse technology into the customer experience to satisfy the demands of the 24/7 connected shopper and be closer to him. From self service product discovery tools to augmented experiences and in the-moment connectivity, brands are adopting innovative solutions to enhance the human element across all channels.
Moreover, according to Alliance Data's "Now, New, Next" trends report, "brands are using strategic alliances to adapt in an evershifting retail landscape. By moving beyond one-off collaborations and in-the moment engagements, they are forming unexpected partnerships to create unique value and exclusive benefits for demanding customers". At the same time, the study shows that using advanced listening tools and product customization, brands are empowering customers to feel like they are a part of the brand. Engaging customers in two-way conversations, brands are encouraging feedback, dialogue, and participation to drive product interest and deeper brand connections.
The key words of the conversation are now: personalization, tailored services, "curated" offerings, ready to answer any client's needs,based on the valuable data gathered online and from the consumers' interactions with the brands.

Alliance Data offers here two pieces of advice for marketers: to test  opportunities to pair various devices and technologies (voice commerce applications like Google Home and Alexa, RFID, beacons, mobile applications, Internet of Things and wearable devices), in order to offer "rich moments of connectivity that envelop the customer in real-life 4D brand experiences" and to identify which devices the customers are using most commonly, and integrate "emerging technologies into moments and immersive experiences that complement and enhance day-to-day life".
More you can read here.