BCG growth-share matrix for Amazon
BCG growth-share matrix is a business framework that helps companies analyze their business units (i.e. their product lines) or any other cash-generating entities by their degree of profitability.
To show how you can use the matrix for your business, let's analyze e-commerce leader Amazon, specifically four of its products: Amazon AWS, Amazon Video, Amazon Live and Amazon Echo with Alexa.
Before placing each of these products in one of the four quadrants of the BCG growth-share matrix (i.e. cash cows, question marks, dogs and stars), we need to gather the latest information on market size, product market share and market growth rate.
AMAZON AWS
Amazon Web Services (AWS) is the company's cloud platform, offering over 200 fully-featured services from data centres globally.
AWS offers reliable, scalable, and inexpensive cloud computing services.
AWS Market – Cloud computing services
The global cloud computing market size was valued at $405 billion in 2021 and is expected to expand at a Compound Annual Growth Rate (CAGR) of 20% from 2022 to 2029 (source).
The market is comprised of three services: IaaS (Infrastructure as a Service), PaaS (Platform as a Service), and SaaS (Software as a Service).
AWS is developed with a combination of infrastructure as a service (IaaS), platform as a service (PaaS) and packaged software as a service (SaaS) offerings.
In 2021, AWS brought $62 billion in revenue, up nearly 37% year-over-year (source). 13% of Amazon's sales and a whopping 74% of its operating income were generated by AWS sales.
AWS Market share – 33%
AWS has 33% of the market, followed by Azure at 20%, Google at 7% with Alibaba Cloud close behind.
AWS market growth rate – 30%
According to the latest reports, the global cloud computing market is expected to grow by 20% annually.
Conclusion
With a 32% market share, growing nearly 30% year on year,
Amazon AWS is a STAR.
AMAZON VIDEO
Amazon Prime Video is a video streaming service available for Amazon Prime members.
Amazon Video Market – The video streaming service market (SVOD)
According to Statista, revenue in the video streaming market (SVoD) is projected to reach $71 billion in 2021.
User penetration will be 14.3% in 2021 and is expected to hit 18.2% by 2025.
In 2021, there are 1 billion users of video streaming subscriptions.
Amazon Video Market share – 22%
As of January 2020, there are 150+ million Amazon Prime Video users.  The service is available in over 200 countries internationally.
In 2018, Amazon's Prime Video Channels Biz generated $1.7 billion, which was expected to reach $3.6 billion by 2020 (source).
According to Forbes, in 2020, due to people spending more time at home, Prime Video service emerged as another big player in the streaming wars climbing rapidly in the top 3 global video streaming service providers to a 22% market share. The company had announced plans to spend $7 billion on content last year.
Netflix, the leader of the market, jumped to over 200 million streaming subscribers in 2020 and unsurprisingly, announced a $16 billion budget for new content. Total Netflix 2020 revenue came to $25 billion, up from $20 billion in 2019.
Amazon Video market growth rate – 23%
Revenue for the global video streaming services market is expected to show an annual growth rate for the period 2021-2025 of 11%, resulting in a projected market volume of $108billion by 2025.
The latest reports submit that in 2020, Prime Video subscriptions accounted for 23% of SVOD subscriptions, a sharp increase from its previous 14% last quarter (source).
Conclusion
Amazon Video has been growing steadily over the past few years and in 2020 the number of subscribers received a boost. Currently the 2nd most popular video streaming service provider, Amazon Video has still a long way to go and a lot of money to invest. According to the BCG growth-share matrix,
Amazon Video is a star

.
AMAZON LIVE
Amazon Live is a live streaming service that allows sellers to "promote discovery" of their products by hosting their own livestreams for customers on Amazon.
According to data from Sensor Tower, Amazon Live was released in February 2019.
Amazon Live is the company's second attempt at live-streaming. Back in March 2016, Amazon launched its first foray into live stream shopping, Style Code Live. Style Code Live was focused on fashion-related Amazon products.
Amazon Live – live commerce market
Live commerce is growing rapidly. It's estimated to already be $60 billion annually. Last year over 430 million people, about 30% of China's population, viewed livestreams, and in 2020, it's projected to reach 560 million, or around 39%. Sales from live streams are expected to grow more than 100% in 2020 vs. 2019 (source).
Live-streaming is rapidly transforming into a standard feature for e-commerce. Taobao's live commerce surged in 2019, achieving a growth rate for live-streaming-prompted-sales of over 150% for three consecutive years, making it the fastest growth model of e-commerce globally. In China, the latest reports show that the live commerce market has reached $66 billion in 2019 and is expected to double in 2020.
During last year's Singles Day, Taobao saw an increase of more than 220% in the number of merchants participating in live streaming over the past 12 months. Gross merchandise value (GMV) sold during the 2020 Singles Day reached $74billion (source).
Amazon Live market share – N/A
Amazon Live is just starting out so I couldn't find statistics related to its market share.
Amazon Live market growth rate – N/A
Sales from live streams are expected to grow globally more than 100% in 2020 vs. 2019 (source). Although live shopping has been reported to increase sales, Amazon hasn't released any statistics on how many sellers use its Live platform yet. To be on the safe side, let's assume the live platform to have a low market growth.
Conclusion
Live e-commerce is growing exponentially. Remember the internet boom in the early 1990s? This is the stage we are at with shopstreaming and China is the spearhead. With a low market share and low market growth, in a hyper-growth market,
Amazon Live is a question mark type of product

. With the right resources and strategy, Amazon Live could transform into a star. But if the market conditions are not assessed correctly, it could downgrade into a dog type of product.
AMAZON ECHO + ALEXA
The Amazon Echo with Alexa, the virtual assistant is a smart speaker.
In January 2019, Amazon's devices team announced that they had sold over 100 million Alexa-enabled devices.
Amazon generated about $1.4 million in Alexa "skill" revenue in 2019 — about 25% of the forecasted $5.5 million. Despite its success with homeowners, Amazon Echo with Alexa is yet to prove a financial success.
Amazon Echo + Alexa – Smart speakers market
Amid the COVID-19 crisis, the global market for Smart Speaker was estimated at $2.7 billion in the year 2020. The market is projected to reach a revised size of $19 billion by 2027, growing at a CAGR of 32% over the analysis period 2020-2027 (source).
Amazon Echo + Alexa market share – 21,6%
Amazon was the leading vendor in the global smart speaker market, having a market share of %21.6% in the second quarter of 2020.
Google is Amazon's closest competitor, with a share of 17.1% in the same quarter. Chinese vendors Baidu, Alibaba and Xiaomi have become strong players in recent quarters, thanks to growing demand in the Chinese domestic market (source).
Amazon Echo + Alexa market growth rate – 32%
The smart speaker market is growing at a CAGR of 32%.
Conclusion
In 2017, Amazon Alexa had a market share of almost 80%. Google began developing and investing in its own smart speaker and gnawing at Amazon's lead. Currently with a shrinking 21,6% market share, negative market growth and underperforming revenue, in a growing market,
Amazon Alexa is a dog type of product

.

Join the Conversation

We'd love to hear what you have to say.

Get in touch with us on our LinkedIn Page, Facebook Page, Twitter or TikTok.
Biggest digital trends in 2018
For the last five years, the agency Ogilvy creates an annual report which aims to spot the key trends in digital and social media marketing that are likely to be important in the coming year. The report contains the agency's predictions from the previous year and every trend includes actual, actionable recommendations for brands. In 2018, for its fifth report, Ogilvy included also a section that reflects on five years of trends, and looks at the big stories the agency's representatives have seen play out since they started writing the report.
The report can be seen here and it features five big trends to watch for in 2018: Augmented Reality, The End of Typing, The Tragedy of the Commons in Influencer Marketing,The Amazon Awakening and Seriously Serious. 
In our turn, we've talked with two specialists on the Romanian digital industry and we found out their predictions and thoughts.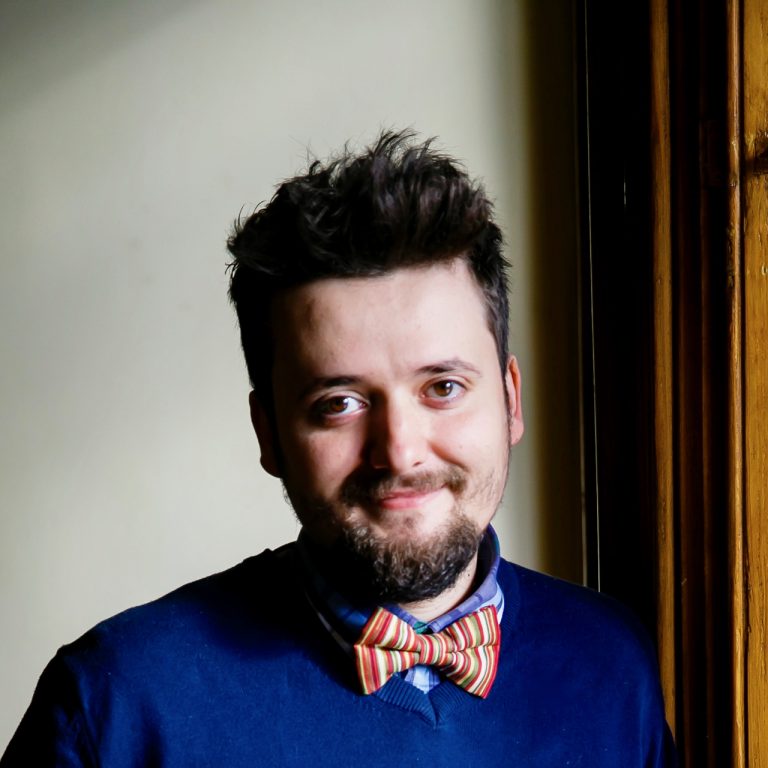 Flavian Cristea, Digital Strategist Grapefruit: 
– What do you believe will be the biggest digital trends of 2018?
The biggest digital benefits for customers will come from conversational interfaces and specialized artificial intelligence. These technologies enable customers to use natural language to interact with companies and their assets. We will be seeing more and more cases of making a bank deposit by messaging a chatbot or ordering products from the internet by using digital assistants such as Google Home or Alexa.
We are seeing specialized artificial intelligence and mixed reality as being the main drivers of digital change inside companies. These technologies are used to strengthen the capabilities of the employees, getting more out of the same individuals. It's a complementary relationship, where the technological aspects fill in for the weaknesses of the humans and the other way around. Blockchain is also a technology that migrated from cryptocurrency to other businesses such as banking and trading, opening new ways of communicating, controlling and tracking information.
– What are they influenced by and why?
The user wants the barrier between the digital and reality to disappear. This desire appears out of the wish of the individuals to interact in a more natural way with everything they use. It's easier to ask "How much money do I have in my account?" than to go inside a banking application and check your account. It's also more natural to interact with objects with your hands than with your mouse.
Another obvious influencer is the progress we have achieved in the fields of artificial intelligence and virtual reality. The fact that these technologies are also researched and developed in an open way is a great contribution because everybody can experiment and share what they learned in the process.
– What is Grapefruit advising its clients this year?
We advise our customers to find contexts inside their company to experiment with each technology mentioned above. It does not have to be a big project. Just big enough that, if successful, it can become a pilot project for a bigger digital change.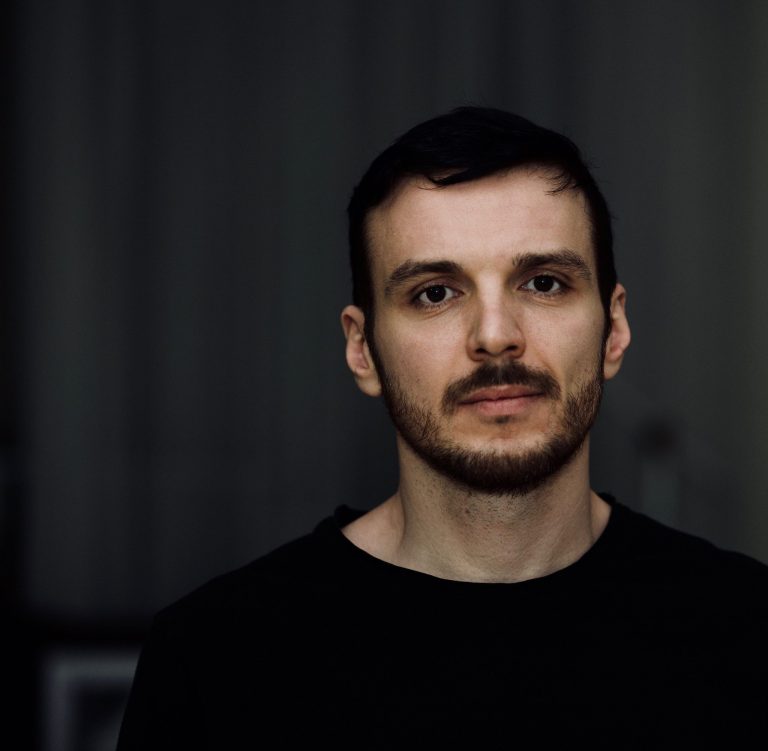 Andrei Balan, Head of Strategy MRM McCann
– What do you believe will be the biggest digital trends of 2018?
Two things I'd look for in the following year are the access and sharing economy spreading to different aspects of our lives and micro targeted content.
– What are they influenced by and why?
Let's start with the access and sharing economy. The basic idea here is the digital environment contributes to a steep increase in the number and intensity of desires. The overall digital connectedness lets us know about products and services virtually instantaneously. It also provides us with unprecedented insight into other people's curated live, so we get to know what everyone has and does. These are both vectors for wanting more things more intensely. Moreover, things like retargeting contribute to turning these desires into quasi-obsessions. But what happens when the number and intensity of desires increases much faster than the financial means to support them? It builds up to phenomena such as the access economy, the sharing economy and then the democratization of all sorts of things and services. For example, why own music when you can just rent and listen to it? Also, people now get to travel to more distant places because Airbnb allows them to cut accommodation costs and invest more in transport. This is a simple example of touristic democratization enabled by the sharing economy.
Now let's talk about micro targeted content. As it is becoming clearer content is winning the battle with online advertising, we're starting to look more into what, how and why it works. Using real people, famous or not, to provide credibility to content is already something everybody does. The next base is micro targeting, or micro community-tailored content. This means building certain variations into a marketing campaign that make it more relevant for each segment of the public. And then using media targeting to reach each community with the proper variation.
– What is MRM advising its clients this year?
Our advice? Have no fear in riding the trends. I know countless people who regret not investing early in cryptocurrencies. I myself am one of them. The same thing goes with all trends: ride them early enough to be among the ones who profit most.
5 IoT Trends for 2018
1.Connected Industry
Companies in a wide variety of industries can use the massive amounts of contextual data provided by IoT devices. This will help them to improve manufacturing processes, fine-tune management strategies, and monitor factory/ construction equipment. The trend will be visible in industries such as manufacturing, healthcare, agriculture, fleet management and automotive.
"While much of the attention has been place on acquiring as much raw data as possible, then analyzing it and presenting it to key decision makers, a shift in emphasis is now a foot in that the location and time of data acquisition is becoming just as important as secure communication and the data itself. This shift in emphasis toward more 'context rich' data presents exciting opportunities for application developers and system designers in IoT application arenas. For example, instead of simply detecting a dangerous bump or pothole in the road using tire pressure or suspension monitoring sensors, the data can be combined and communicated with precise location data so other trucks in a fleet can avoid that spot and avert fleet‑wide damage," writes electronicspecifier.com.
Fleet management companies will be able to track mileage, monitor the number of stops taken, and find the current location of their trucks. They can also monitor gas levels, and even detect dangers on the road.
In agriculture, the industrial IoT can help secure the global food supply. With an expected 9.1 billion global inhabitants by 2050, using connected sensors to track temperature, soil conditions, sunlight and humidity, can provide the data needed to ensure optimal use of land. Then accurate location services and timely information communication can guide harvesters to ensure those crops are harvested quickly and efficiently at the optimum time.
2. Smart energy
"With much of global conversation focused on energy consumption, Smart Energy IoT projects will help both commercial buildings and households to better monitor their energy use. Smart streetlights powered by cost-effective and energy-efficient LED lights will help cities lower their environmental impact," writes excellentwebworld.com.
Moreover, according to the website, Smart Meters will help households and commercial buildings to monitor their overall energy consumption and lower the overall pollution levels of a city, while also helping to detect power outages sooner than ever before.
IoT solutions can be implemented as narrowly as at the circuit level, and by leveraging and analyzing that data with AI, decision-makers can pull actionable information to significantly reduce waste and further optimize business operations. AI also enables real-time alerts and notifications as well as the automation of key functions, such as climate control and lighting. The power of IoT comes from the granular data it provides. Installing sensors on your existing devices enables them to communicate information about conditions like energy usage, pressure, temperature, etc.
A Smart Supply Chain is necessary for companies using AI and Smart data collection technologies, being qualified to "decode" and implement the information collected. It can also ensure that each individual operation within a company is using smart technology. This helps to keep things consistent.
Smart Supply Chains can help to fill in the gaps in production when workers are unavailable. This means that brands can produce more in less time. Additionally, these Smart Supply Chains often possess targeted skill sets that not every worker has. This technology will also help companies to make better use of their storage space, avoid over-production, and help to monitor inventory.
4. ADN Voice Technology
IoT projects that offer voice-led Operating Systems will soon become a part of daily life. They won't just be a gadget that only the tech-obsessed can't live without. Amazon's Alexa has all the chances to  become the most popular piece of ADN Voice Technology, outpacing Siri and Google Assistant. To make driving safer, Alexa will be integrated into cars, therefore drivers can ask for directions or change the music without taking their hands off the wheel.
For added convenience, you can use Alexa and other ADN Voice Technology to control your Smart Home. You'll be able to turn on your lights, adjust your thermostat, and much more.
Since it was founded in 2001, VoiceBox, a provider of contextual voice and natural language understanding (NLU) technologies, has partnered with car, smartphone and wearable manufacturers on its speech recognition technology, said Mike Kennewick, company co-founder, chairman and CEO, for http://internetofthingsagenda.techtarget.com.
5. Smart Cities
A 2016 survey from Daintree Networks,quoted by Business Insider, found that almost 60% of building managers in the U.S. are familiar with the IoT, and 43% believe the IoT would shape how they operate their buildings in the next two to three years. One area with massive potential for improvement is in lighting, as building managers could switch to LED bulbs in order to save money and energy.
Another area is elevators, where the need for greater efficiency is shocking. IBM noted that in 2010, people in New York City waited a total of 22.5 years for elevators. As a result, Allied Market Research expects the smart elevator market to nearly double from $12 billion in 2015 to $23 billion in 2020.
"The greatest implementation of smart architecture and infrastructure is smart grids, which help tremendously with resource conservation. The European Commission expects that 72% of consumers in the European Union will have smart electricity meters installed in their homes by 2020, and 40% will have a smart gas meter," said Andrew Meola for Business Insider.
Moreover, as excellentwebworld.com points out, thanks to Smart City projects, delayed trains and sitting in hours of traffic may be a thing of the past. These technologies even use cameras to monitor the traffic flow. This means that traffic lights will operate according to the levels of congestion. Public transit riders will get real-time updates regarding when a bus or subway will arrive. Smart City technology will also influence the overall infrastructure of a city. This helps to improve predictive maintenance estimates. It also assists in the control of potential public health crises, and creates better city planning strategies.