How to Self-Motivate and Change Your Life
It is said that it's harder to keep being successful or on top that to achieve success in the first place. That is a sentence I strongly believe in, as success may come in many shapes and forms, sometimes even by luck and unexpected, while actually holding on to that number one spot represents a hard work done daily.
The same it happens with motivation. According to an article posted on medium.com, in the case of the New Year's resolutions, for example — while 93% of people set them, only 8% of them actually find the inner-drive to follow through. Motivation is a better predictor of our career success than intelligence, ability or salary . Research shows that there are some proven ways you can become self-motivated,  even when you expect less.
According to the American Psychological Association, people who set goals that are both specific and challenging, are 90% more likely to achieve what they've set their mind to. When we set goals that are broad and general our motivation is lessened since we don't have realistic and measurable milestones to check off along the way.
At the same time,still, "being realistic with what you can achieve in a given amount of time is crucial to your success and for the morale and motivation levels of your team. While it is important to aim high, it is equally as important to encourage yourself and your team by hitting goals along the way. Each time we hit one of these goals a burst of dopamine is released — this allows us to train our brain to crave achievement and push towards the next item on our list," wrote Elle Kaplan, CEO/Founder of @LexionCapital & CIO of LexION Alpha. Self Made Entrepreneur, Financial Expert & Dreamer, for medium.com.
Connecting to your values and really knowing the WHY that drives you and makes YOU who you are is an extremely important step in the process. And, sometimes, if necessary, even change your HOW. "You can instantly find your tasks more enjoyable by shifting from getting them done, to doing them right. I think of it as mastering your craft. Make it artful. Sometimes slower is better. Other times, the key is to make it a game and actually speed it up. You can set time limits and race against the clock. Changing your how can get you out of ruts and find new ways to escape the mundane," wrote time.com.
Embrace your desire and create the space to make it happen and flourish. You won't make any changes if you don't create a small space for the change. As the specialists from zenhabits.net show us, don't wait for the change to happen — make it happen. Block off some time on your calendar each day, even if it's just 10 or 15 minutes. If you don't have the time, think about how long you spend each day on Facebook, TV, games, or doing smaller tasks that aren't as important. Push those back for just a bit, and do what's most important to you first.
Once you are in the right place, physically and mentally, make sure you have around you the right people to guide you and support you in your journey. No one needs people that don't believe in us and our path. The good energy created by you and the right people will help you in your quest. You have a long road ahead of you, but the right mindset is essential.
Last, but not least, as time.com points out "monitor the progress you're making and celebrate it. Harvard's Teresa Amabile's research found that nothing is more motivating than progress."
15 Things you might not know about Daniel Goleman
Daniel Goleman is one of the world's renowned psychologists. He was a speaker at BRAND MINDS 2018.
BRAND MINDS is The Central and European Business Summit taking place in Bucharest, Romania.
Daniel Goleman is an internationally known psychologist who lectures frequently to professional groups, business audiences, and on college campuses. As a science journalist Goleman reported on the brain and behavioural sciences for The New York Times for many years.
Here you can find some pieces of information you might not know about Daniel Goleman:
1.His 1995 book, Emotional Intelligence was on The New York Times bestseller list for a year-and-a-half, with more than 5,000,000 copies in print worldwide in 40 languages, and has been a best seller in many countries. Apart from his books on emotional intelligence, Goleman has written books on topics including self-deception, creativity, transparency, meditation, social and emotional learning, eco-literacy and the ecological crisis.
2. The Harvard Business Review called emotional intelligence— which discounts IQ as the sole measure of one's abilities — "a revolutionary, paradigm-shattering idea" and chose his article "What Makes a Leader" as one of ten "must-read" articles from its pages.
3. "Emotional Intelligence" was named one of the 25 "Most Influential Business Management Books" by TIME Magazine. The Financial Times, Wall Street Journal and Accenture Insititute for Strategic Change have listed Goleman among the most influential business thinkers.
4. Goleman is a co-founder of the Collaborative for Academic, Social, and Emotional Learning (www.casel.org), originally at the Yale Child Studies Center and now at the University of Illinois at Chicago. CASEL's mission centres on bringing evidence-based programs in emotional literacy to schools worldwide.
5. He currently co-directs the Consortium for Research on Emotional Intelligence in Organizations (www.eiconsortium.org) at Rutgers University. The consortium fosters research partnerships between academic scholars and practitioners on the role emotional intelligence plays in excellence.
6. Goleman is a board member of the Mind & Life Institute, which fosters dialogues and research collaborations among contemplative practitioners and scientists. Goleman has organized a series of intensive conversations between the Dalai Lama and scientists, which resulted in the books Healthy Emotions, and Destructive Emotions. He is currently editing a book from the most recent dialogue on ecology, interdependence, and ethics.
7. His most recent book,  Leadership: The Power of Emotional Intelligence, offers an up-to-date summary of his thinking on leadership by collecting key excerpts from his books together for the first time in one volume with his articles from the Harvard Business Review. These include "What Makes a Leader? and "Leadership that Gets Results."
8. Goleman's other recent book,  The Brain and Emotional Intelligence: New Insights gathers together recent findings from brain research and other sources on topics ranging from creativity and optimal performance, the brain-to-brain connection in leadership, and to how to enhance emotional intelligence itself.
9. His work as a science journalist has been recognized with many awards, including the Washburn Award for science journalism, a Lifetime Career Award from the American Psychological Association, and he was made a Fellow of the American Association for the Advancement of Science in recognition of his communicating science to the general public.
10. Recruited by the New York Times to cover psychology and related fields, in 1984 he began a twelve-year sojourn. He learned much about science journalism from his editors and colleagues, a talented crew on the science desk, and the Times offered remarkable access and visibility. But he found that his urge to write about ideas with impact sent him in directions that did not always fit what the Times saw as news.
11. His wife Tara and him tried to spend a good deal of their free time in meditation retreats or travelling together to places they enjoy that nourish this side of their lives. "Life's simple pleasures—a walk on a beach, playing with grandchildren, a good conversation with a friend—have more appeal to me than professional honours or ambitions," said Goleman.
12. According to him, vitality arises from sheer human contact, especially from loving connections. This makes the people we care about most an elixir of sorts, an ever-renewing source of energy. "The neural exchange between a grandparent and a toddler, between lovers or a satisfied couple, or among good friends, has palpable virtues…the practical lesson for us all comes down to, Nourish your social connections," he added.
13. He is twice a Pulitzer Prize nominee. Moreover, The Wall Street Journal ranked him one of the 10 most influential business thinkers and he was named on the 2011 and 2013 Thinkers50's editions and a top business guru by Accenture Institute for Strategic Change. His article " What Makes a Leader?" remains the most requested reprint in the history of Harvard Business Review.
14. Goleman's newest book, Altered Traits: Science Reveals How Meditation Changes Your Mind, Brain and Body, is co-written with Richard Davidson and will be released September 5, 2017. Through cutting edge research, Goleman and Davidson explore how meditation and mindfulness can achieve real, positive, and lasting mental and behavioural change.
15.  In addition to his numerous professional and academic achievements, Goleman stresses how important his private and personal life is to him on his personal website. "While a bio like this focuses on one's public life, I find that over the years my private life has grown increasingly important to me, particularly as the years allow me to spend less time running around and more time just being. I find more and more that what satisfies me has little to do with how well one or another book does— although the good works I participate in continue to matter much," he confesses.
Are you a #worldchanger?
Here are our first confirmed speakers; we will be announcing more speakers in the coming months so stay tuned!
Malcolm Gladwell, Martin Lindstrom and Michio Kaku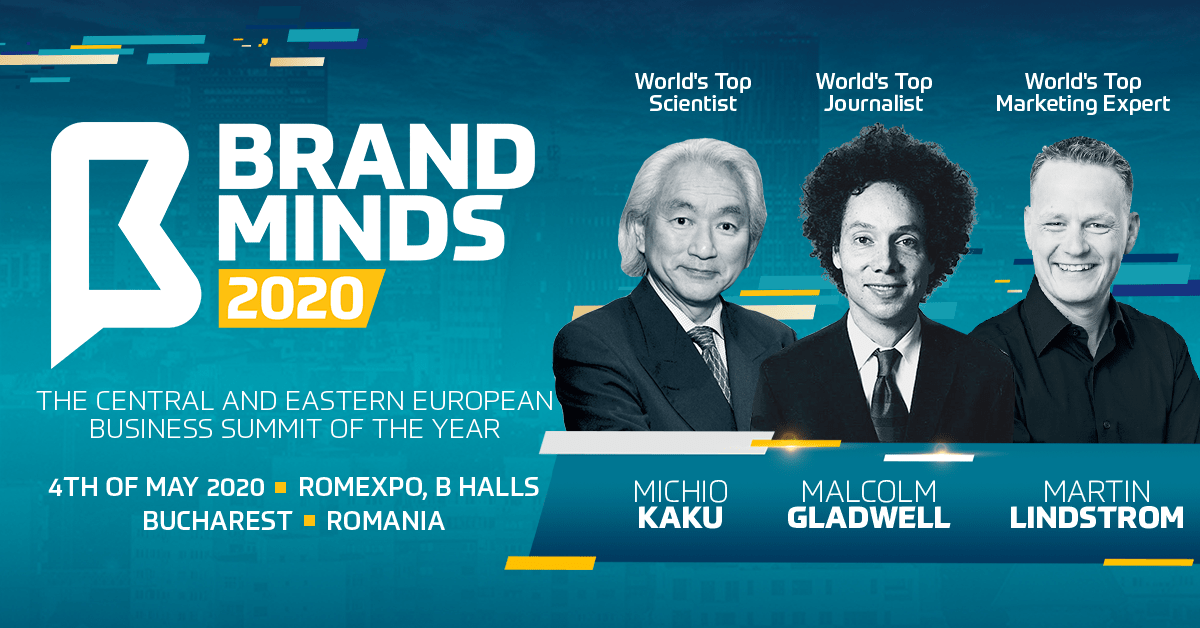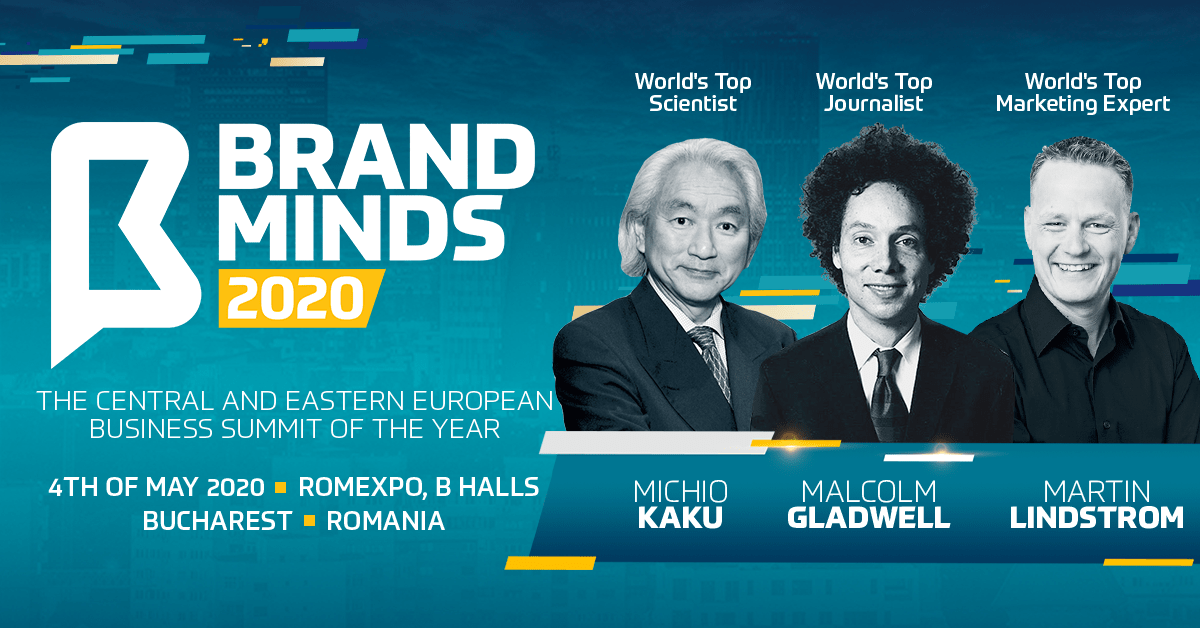 To multitask or not? This is the question
When I was little, my parents taught me to do one thing at a time and do it the best possible. Not trying to start ten projects or jump from one thing to another without finishing what I began first. Although I've always had the internal push to do several things at one time, I kept remembering their advice and trying to stick to it. As much as possible. Back then, the idea of multitasking wasn't around and known to us, but I believe they were right. And recent studies seem to back them up as well.
According to Larry Kim, Founder and CTO WordStream, our brains are designed to focus on one thing at a time, and bombarding them with information only slows them down. MIT neuroscientist  Earl Miller notes that our brains are "not wired to multitask well… when people think they're multitasking, they're actually just switching from one task to another very rapidly. And every time they do, there's a cognitive cost."
This constant task-switching encourages bad brain habits. When we complete a tiny task (sending an email, answering a text message, posting a tweet), we are hit with a dollop of dopamine, our reward hormone. "Our brains love that dopamine, and so we're encouraged to keep switching between small mini-tasks that give us instant gratification. This creates a dangerous feedback loop that makes us feel like we're accomplishing a ton, when we're really not doing much at all (or at least nothing requiring much critical thinking). In fact, some even refer to email/Twitter/Facebook-checking as a neural addiction," said Larry Kim for inc.com.
As shown by Marketing Week,  Academics at Vanderbilt University found evidence in 2006 that the brain's frontal lobe creates a "bottleneck of information processing that severely limits our ability to multitask". The proliferation of media channels and devices makes this worse. Another study, published by  Stanford University researchers in 2009, found "heavy media multitaskers are more susceptible to interference from irrelevant environmental stimuli and from irrelevant representations in memory".  And this hampers the ability to switch between tasks.
We can shift our focus really fast, sometimes it takes just a 10th of a second. But the time doesn't matter as much as the bandwidth the brain requires to move back and forth. Now that might affect your performance, and might also affect the quality of the work that you finally produce.
New research suggests the possibility that cognitive damage associated with multi-tasking could be permanent.
A study from the University of Sussex (UK) ran MRI scans on the brains of individuals who spent time on multiple devices at once (texting while watching TV, for example). The MRI scans showed that subjects who multitasked more often had less brain density in the anterior cingulate cortex, the area responsible for empathy and emotional control. Unfortunately, the research isn't detailed enough to determine if multitasking is responsible for these affects, or if existing brain damage results in multitasking habits.
Moreover,  there have been studies that show  women are generally better at  multitasking than men. Also, people who thought they were the best at  multitasking are almost always in fact the  worst. In fact, multitasking seems to be something not all of us are truly able to achieve, as only about 2% of the population is formed of  super multitaskers (people who are truly able to do several different activities at the same time without losing efficiency or losing quality as they do all that work). Most of us don't have this gift.
According to Forbes, the problem with trying to multi-task is all that shifting back and forth between tasks isn't all that efficient because, each time we do it, it takes our brain some time to refocus. So while it might seem efficient on the surface, it isn't – studies show that multi-tasking can  reduce productivity by as much as 40%.
More than that, a study published by the American Psychological Association concluded that the ability to switch between tasks, which they term, "mental flexibility" generally peaks in the 20s and then decreases with age, in average of 30.9% from a person in their 40s to a person in their 70s. The extent to which it decreases depends upon the type of tasks being performed.  The information is back up by another study, this time around conducted on UK soil, at  the University of London where the results have shown that the participants who multitasked during cognitive tasks, experienced an IQ score decline similar to those who have stayed up all night. Some of the multitasking men had their IQ drop 15 points, leaving them with the average IQ of an 8-year-old child.