Learn A New Language With This Innovative App
Have you learned English or French in school from old worn out paper manuals?
Well, this old-fashioned way of learning languages is gone!
There's a new and more exciting way introduced by this app: the Mondly Languages app.

What is the Mondly Languages app?
Mondly Languages is an app which combines solid neural science with cutting-edge technologies to help its users speak languages.
Mondly Languages uses AR and VR to offer its users immersive experiences. In this way, the user learns faster.
It also allows you to learn any of the 33 languages from your native language.
Mondly's Mission
We founded Mondly to revolutionize the way people learn languages. We are passionate about using the latest technology in order to create the best and most effective language learning experience for our users.

Alexandru Iliescu, CEO of Mondly Languages
Mondly's innovative features
The first voice-enabled chatbot for language learning;
The first Virtual Reality language app with speech recognition available for GearVR, Daydream and Cardboard;
The first Augmented Reality experience in the world that uses speech recognition to help you learn languages;
There are no computer-generated voices, all recordings in Mondly are made with native speakers.
Benefits of using Mondly Languages
It's fun, fast and easy;
It offers immersive experiences;
The app's virtual teacher engages you in conversations, giving instant feedback on pronunciation;
The Mondly chatbot brings language lessons to life.
Mondly in the media
INC.com – "The New Way to Learn Languages"
Bloomberg.com – "The closest thing to Classroom Education"
Forbes.com – "A practical approach to language learning likely to be widely adopted."
Digital Trends – "The Mondly experience leverages the immersive quality of VR"
TheNextWeb.com – "The Closest Thing to Actual Immersion"
Huffington Post – "Virtual reality the new and sexier way to learn languages"
VentureBeat – "A lot more fun and easier than just reading flashcards"
Mondly by Numbers
Founded in 2013 by brothers Iliescu, Alexandru and Tudor;
40 million downloads worldwide to date;
Used by people in 190 countries;
An average rating of 4.7 out of 5 from over 1M reviews;
33 languages.
Awards and Recognition
Was chosen as "Editors' Choice" by Google Play in late 2017;
Won Facebook's FbStart "App of the Year" in EMEA;
Alexandru Iliescu, CEO of Mondly won Founder of The Year Award at the 2018 Central European Startup Awards.
Join the Conversation
We'd love to hear what you have to say.
Get in touch with us on Facebook Group and Twitter.
Boost Your Income By Empowering Musicians With This App
Music has been accompanying mankind since age old times. The power of music is at the core of many Greek legends and attribute of various mythological characters: the Sirens lured sailors with their mesmerizing songs; musicians praised to Euterpe, Muse of Music to inspire them with beautiful melodies; Orpheus played his lyre so beautifully that he charmed everyone and everything: men, beasts, trees and rocks.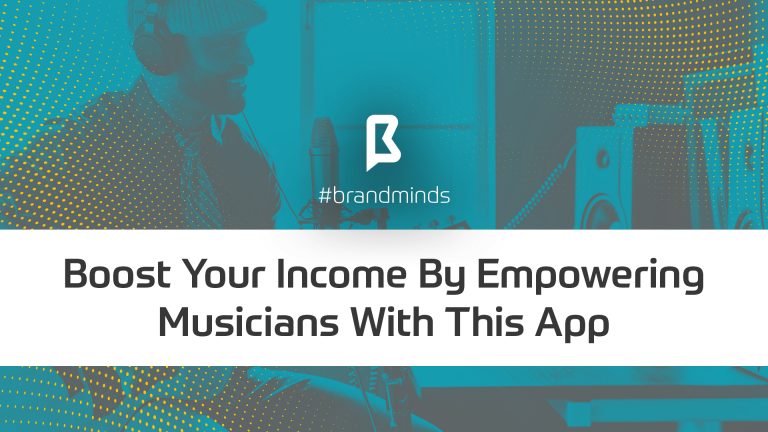 Today music is as powerful as in the times of mythological Gods and musicians are beloved and appreciated for their craft.
But there is another power which can be used to support music and musicians: technology.
Music Traveler

: Find The Perfect Space To Make Music

Music Traveler is the app which connects musicians with available music studios in Europe and USA.
Mission
Music has always been important to humankind – culturally, sociologically, and philosophically. Darwin theorized language itself to have originated from music, and in recent years, studies have shown that playing music leads to a longer life. Yet, no musician is born ready to perform without preparation – practice is essential for musicians to both explore and perfect their craft. That's why the mission of Music Traveler is to:

Promote the creation, appreciation, and interest in music by reducing barriers and facilitating new interactions.
History
Music Traveler was co-founded in 2017 by Aleksey Igudesman, Russian-German violinist, composer, conductor, actor and Julia Rhee, an investor with musical education.
How it works
For Musicians
If you are a musician, you can discover and book the perfect place to make music. Search by date, country and instrument to find available spaces for rent.
Music Traveler is in Austria, Germany, Switzerland, USA, Spain, Italy, Norway and Sweden. You can choose from a wide range of instruments to play your music: grand piano, organ, drum set, electric guitar, violin etc.
Depending on the space, rent prices range from $5/hour to $351/hour.
Activities
As a musician, you can use Music Traveler to find suitable spaces to practice, rehearse, perform, give music lessons, dance, compose and record.
For Hosts
If you manage a music studio, have instruments you can rent or just have enough space, you can become a host and rent out music space to boost your income and empower musicians.
Music Traveler's Ambassadors
Music Traveler is supported by world-renowned musicians and music lovers such as:
Hans Zimmer, winner of numerous awards for the music scores he wrote for famous Hollywood movies (Interstellar, Inception, Gladiator, The Last Samurai, Rain Man, Thelma & Louise, The Lion King etc)
Billy Joel, singer-songwriter, composer and pianist. Commonly nicknamed the "Piano Man", Billy Joel has been making music since the 1960s.
Hans Zimmer and Billy Joel are joined by actors Adrien Brody and John Malkovich, musicians Sean Lennon, David Garrett and many others.
Winner of the Best Austrian Newcomer Startup Award
In October 2018, only one year after Music Traveler was launched, the app won the Austrian Newcomer of the Year Award at the Central European Startup Awards.
Join the Conversation
We'd love to hear what you have to say.
Get in touch with us on Facebook Group and Twitter.
5 Apps to enhance your Instagram Stories
When making Instagram stories, various tools are put at your disposal to help you deliver your story in a fun and engaging way: you can add hashtags, time and location, GIFs, you can write and draw, you can ask your viewers to vote in polls etc.
But if you believe your creativity is not satisfied with the tools that Instagram provides, you can look to third-party apps.
Here are 5 apps that help you enhance your Instagram Stories:
Legend

– Put your words in motion!

Do you use text to engage with your Story viewers but feel your imagination is limited by Instagram writing tools?

Check out Legend, the app that allows you to animate text on your image, video or GIF:

How it works:
Write your text;

Select a text animation style, and color/background combination;

Send to Messenger, or save as GIF or MP4 video.
Features:
20 amazing text animation styles;

Add a photo for background;

Search for background images (via Flickr);
Emoji support;
Save video or animated GIF;
Share video on your social channels;
Text can be up to 100 characters;
Legends are square, 6 seconds videos or animated GIF.
Legend is a fremium product: 6 animation styles come free, all 14 premium styles can be bought in a single purchase.
Here is a short video of how Legend animated text looks like:
Flixel Cinemagraph Pro

– Give life to your photos!

Flixel is the application that allows you to give life to your photos by applying a fantastic motion picture effect, also known as the Cinemagraph effect.

What is Cinemagraph?

Cinemagraph is a product of still photo with minor elements moving on in a loop.

Jamie Beck and Kevin Burg are the creators of this technique; the cinemagraph was born in 2011 "out of the need to tell a story in a fast digital age". 

How it works:
Set a start point and drag to where it should end;

Set fixing points using stabilisation tool;
Stop an image area where the image will not move using Mask tool;
Erase Fixing events and motions: select stabilisation points and movement arrows to be removed;
With Sequence Tool, make series of motions events with standardized-size arrows.
Here are the best Cinemagraphs curated by Flixel:
Designlab

– Creative design
Designlab is a photo editor and graphic design app that helps you create beautiful designs and professional graphics.
Within the app, the user has millions of images, graphics, fonts and customisable templates to choose from to produce stunning visuals, perfect for social media.
Here is how you can use it for:
Social media graphics

Typography design
Event promotion
Birthday cards & invitations
Special sales offers
Screenshot markups
Watermarked photos
Real estate promotion
Scrapbooking
Pinterest posts
Album covers
Business cards
Inspirational quotes
Meme creation
InShot

– Video Editor Music, Cut
InShot has many features that can take your Instagram Story to the next level:
Video: t

rim video, c

ut/delete middle part of a video, m

erge, a

djust video speed;

For your Instagram posting, you can blur border for photo and video and make your images square ready;
You can also color the image border or move video/photo inside the square;
You can add music, effects & voice-overs and lots of fun sound effects;
The app offers many filters for photos and unique filters for videos;
Do you want to flip or rotate your photo? With InShot you can do it!
Unfold

– Create stories
Unfold is a toolkit for storytellers that wish to create beautiful and engaging stories with minimal and elegant templates.
Features:
Templates: 25 templates + 45 premium templates;

Fonts: 5 fonts + advanced text tools;

High Quality Export: export your stories in high resolution for seamless sharing to other platforms.
Watch this video to see how you can blend the Designlab, InShot and Unfold apps together to enhance your Instagram Stories:
Bonus
There are 300 million daily users of Instagram Stories. 
Even if you are one of the daily active users, you may not know how to use the app at its fullest.
So check this video and get inspired for your next Instagram Stories:
Instagram Shadowbanning and How To Avoid It
According to PetaPixel, Instagram has been accused of "shadowbanning" users and posts starting about a year ago, preventing tagged content from properly appearing in searches for those tags. "After photographers and others complained last year, someone made a tool for checking to see if you've been shadowbanned. Now there's a new and improved one: Triberr's Instagram Shadowban Test. Triberr, a company that develops a content marketing automation suite, created the tool to provide Instagram users with a more comprehensive look at whether their photos and posts are showing up correctly for other Instagram users," added Michael Zhang for the publication.
"The shadowban applies to individual posts and may occur for various reasons," Triberr writes. "For example, overuse of a hashtag or a banned hashtag can trigger this occurrence. Therefore, we provide an analysis of your latest 10 posts so that you can easily identify culprits in your posts." If a hashtag is found to contain the photo, it shows up as green in the results. If a hashtag was not found associated with the photo, it shows up as red and the post failed the test.
What happens is that the shadowban removes the ability of your posts to be seen by anyone but your current followers. Hashtags become next-to-useless because non-followers will not be able to discover your hidden content, even if they search a specific hashtag.
As the easiest way to avoid getting there is following Instagram's posting best practices and focus on creating and sharing non-promotional, authentic content, we also have some others ideas that can help you along the way:
Engage authentically with your community
Show that you are a real person and have a real personality. Engage and act creatively. Like and comment on content you truly enjoy and follow only those accounts that you're interested in following. Doing it naturally and having a certain rhythm or pattern all the time in your actions will not catch spam filters' attention.
Avoid being reported
Being reported isn't an automatic Shadowban. Instagram will check out your profile to make sure your account isn't violating their Terms of Service and determine from their. If you're found at-fault Instagram may shadowban you or even fully disable your account.
Stay in the normal limits
According to Social Media Examiner, the limit of accounts you can follow is 7,500 accounts. Once you hit that limit, you will have to unfollow someone to be able to follow someone new. Instagram also has fairly strict limits as to the number of people you can follow within a certain time period, although a few factors impact this number. "Newer accounts have lower limits on the number of accounts they can follow hourly or daily. The size of your account (the number of people following you) may also contribute to the limit you can reach. Again, some people may be allowed to exceed these limits, depending on various account factors including engagement on their own account content. But pushing these limits puts you at risk of exceeding allowances and having your account put on restriction for a minimum of 24 hours," wrote Social Media Examiner.
Moreover, at the same time, there are similar limits to the number of accounts you can unfollow in an hour or day.
Direct message to groups at maximum 15 people
As the new rules say, one can send a direct message to a single user or a group of up to 15 people. Each direct message can contain up to 500 characters. When you reach that cap, no more characters will appear in the text.
Don't use bots and third party apps to help you manage your account
Using a bot to analyze your engagement or to help you with unfollowing inactive accounts may hold a chance for your account to be shadowbanned.
Use different hashtags on your posts
Make sure you change the hashtags you usually use daily. Don't just copy paste your hash-tags and post them for every picture!
Here you can find a list of blocked hashtags
Best 5 apps for health improvement
Technology has become an important part of our life from ordering food to paying our bills, talking to our friends and family in another country or printing products instead of manufacturing them.
There are numerous apps that help us get things done faster and more efficiently.
Health is one of the latest fields to benefit from apps.
Here are 5 apps that you can use to improve your health:
1. Weight loss app: YAZIO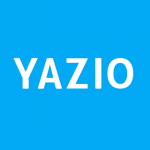 image: @yazio
Losing that extra weight you have been carrying for the past few years is the best thing you can do to improve your health.
But getting back in shape can be a real challenge.
YAZIO app helps you lose weight by counting calories. If you set a limit of maximum number of calories you wish to eat daily, YAZIO can help you meet your goal: it shows the calories intake of each meal you eat.
The app also provides the user with a database of nutrition facts for foods such as fruits, cooked chicken breast, banana, milk or pain au chocolat. If you exceed your calorie limit, YAZIO can also recommend activities to burn extra calories.
2. Meditation app: Meditation Studio

image: meditationstudioapp.com
If you work in an extremely high-stress environment or you experienced decrease in work performance, meditation can improve your physical and mental health.
Meditation Studio app offers a diverse selection of meditation styles, teachers, and traditions, from mindfulness to Buddhist and beyond. The user is provided with many types of meditation he or she can choose from, including breath, body, heart, visualization, inspiration, and of course, instruction.
3. Workout and fitness app: Workout Trainer by Skimble

image: blog.skimble.com
Workout Trainer app helps you meet your workout and fitness goals faster with personalised recommendations based on your fitness assessments, exercise preferences and training history.
The app's featured training programs are very useful if you set out specific goals: improve endurance, target upper or lower body, lose weight, strengthen core, cardio, and a.s.o. All multimedia coaching content is developed with a team of certified personal trainers and health professionals.
4. Better sleep app: Digipill

image: digipill.com
Do you have trouble getting the recommended eight-hour sleep?
There's an app for that and it's called Digipill.
Digipill uses a formulated blend of language and sound to reduce stress and prevent insomnia. You can choose an audio pill based on your current needs. Each pill has a treatment time of around 30 minutes and features names such as Sleep Deeply (prescribed for a night of rest), Peace of mind (for easing anxiety), and Power Nap (for a refreshing snooze).
5. Quit smoking app: Cessation Nation

image: wearecessationnation.com
It's not easy to stop smoking, but you can increase your chances of success if another person or group of people supports you.
Cessation Nation app helps bring a community together to strive toward the same goal. With Cessation Nation, you can keep track of your health improvements, money saved and earn reward badges for your progress. When the cravings emerge, this app includes a game to distract you and help you stay on track.
If you liked this article, share it with your friends!
5 domains that will be revolutionised by VR – part I
The virtual reality is here and ready to help not only entertain, but educate and influence profoundly our lives, for the better. Here are 5 domains that already see a big influence and that will see even more in the future.
The real estate industry
Virtual reality can be a great asset when it comes to the real estate. From buying a house, 360 views and being a help for the real estate officers, VR can come in handy and prove to be really helpful. When it comes to open houses, a majority of the real estate domain is moving, well, to domains. The entire estate agent process can be performed online on sites like eMoov and CastleSmart, with virtual reality added in, buying a house is about to become a whole lot more lazy.
When a client is interested in buying a specific property the estate agent will usually arrange a viewing of said property or, in more lavish cases, host an open house. These events allow the potential buyers to walk through the home and examine the property. Now, imagine the prospective shopper was able to view the property from the comfort of their own home. Likely it would result in a greater interest for that residence which would create a faster sale. With VR this is very possible. Clients could put on their headsets and could be electronically strolling through the property within seconds. This means a lot of time and resources that are speared.
Moreover, the virtual reality can help so that the entire inspection could take place from the workplace of the agent. Several images and videos of the property would need to be taken to ready the virtual home for inspect. The same procedure would need to take place if a valuation was to be made via VR.
Also, most trainee estate agents learn the ropes by shadowing one of their senior colleagues on the job, following them around on viewings, visits and valuations, etc. Virtual training methods could be created which pits the user in situations that they would face on the job,  such as getting questions from potential buyers, explaining features in a property. This could save real estate firms thousands in training expenses.
2. Education
According to the Smithsonian Mag, the students in classrooms across the United States and parts of Europe will soon be able to go on field trips to Buckingham Palace, Machu Picchu and the Great Barrier Reef, but they'll be doing it through virtual reality. Google recently announced that it is expanding its  Expeditions Pioneer Program, which brings virtual reality field trips to classrooms using Google's cheap, smart phone-based VR viewer,  Cardboard. The goal is to expose students to places they wouldn't be able to see otherwise.
The idea for Expeditions came from a hackathon in Google's education department. Given 36 hours to create a tool that would boost student engagement, Jen Holland, then a product manager at Google Apps for Education, drew on existing Google assets—the recently launched Cardboard, some teaching apps in development and a huge archive of 3D maps and photographs. She combined the three to make interactive virtual reality lessons, which she calls "experiences."
Students can use Cardboard—an inexpensive pair of VR goggles made from a cardboard cutout, magnets, an Android phone and an app—to move through an experience that their teacher controls from a tablet. The Expeditions program has distributed the equipment to classrooms and worked with teachers to figure out lesson plans, but now, Holland says, they're opening it up, so any teacher with a tablet and access to VR viewers (Cardboard costs about $20) can use it. With lessons loaded on the tablets, teachers and students don't need to have internet access, which is important for low-resource classrooms.
Once students put on the VR headsets, they're immersed in a 3D version of Machu Picchu or the Smithsonian's National Museum of Natural History. They can look around, and the teacher can share information about things they're seeing. Google built a Great Wall of China experience for a fifth grade math class, to give the students a more tactile lesson about multiplication. The same experience has been the topic of conversation in a 10th grade Chinese language class, and it provided physical context for students in a 12th grade history class and an anthropology lecture at a Brazilian university.
More you can read here.
What medical technology brings new in 2017
CRISPR
According to CBS, at the International Summit on Human Gene Editing, hosted by the U.S. National Academy of Sciences in Washington, the Chinese Academy of Sciences and the UK's Royal Society, much discussion surrounded a newly developed  gene editing biotechnology called  CRISPR — derived from a bacterial protein — that lets scientists clip away or tweak specific portions of DNA. "It has the potential to help get rid of certain diseases by splicing out defective snippets of our genes. But because of the unknown long-term impact, some leading scientists are calling for a moratorium on its use," says CBS.
2. Wideband medical radar
Painful mammograms requiring the patient to stand while her breast is compressed in an X-ray machine might soon be a thing of the past. Current mammography techniques are not only painful but expensive, and may expose the patient and clinicians to harmful ionizing radiation. But  medical radar is now being developed for imaging breast cancers, using radio waves instead of sound or radiation. Medical radar uses electromagnetics similar to a microwave oven or cell phone, but at extremely low power. It is also a fast and easy-to-use technology. The process takes less than a minute, and both breasts can be scanned while the patient lies comfortably on a table.
3. 3D bioprinting of human tissue
The process is based on liquefying cells from either the patient or a donor in order to provide oxygen and nutrients. The cells are then deposited on a scaffold, layer by layer, based on a predetermined configuration customized to the patient. Then the bioprinted structure is incubated until it becomes viable tissue. Several universities have created their own bioprinters, and manufacturers such as the Swiss-based regenHU Ltd. and German Envision TEC are selling 3D bioprinting equipment and materials.
California-based Organovo and other companies are currently providing functional human tissue for pharmaceutical testing, and in December 2016 Organovo presented the first data showing survival and sustained functionality of its 3D bioprinted human liver tissue when implanted into animal models. Organovo aims to submit such therapeutic liver tissue to the FDA in as soon as three years. Moreover, Russian 3D Bioprinting Solutions printed a functioning thyroid in a mouse model and claims to be ready to do the same in humans.
4. Smart acupuncture
It might be  one of the oldest forms of healing, but  acupuncture has some innovations on the way. According to Forbes, Kiseok Song, a student at the Korea Advanced Institute of Science and Technology, has created a way to deliver " smart acupuncture"—a version of the ancient practice that uses electro-acupuncture to provide data on treatment. While the technology is still in development, this could potentially transcend multiple fields of study as a way of healing.
5.  Electromagnetic acoustic imaging (EMAI)
This is an emerging imaging technology that combines bio-electromagnetism with acoustics. The result is an ultrasound device that's safer than a CT and can provide images that approach MRI quality. It offers physicians the ability to distinguish between malignant and benign lesions at a fraction of the cost of higher-end systems such as MRI or PET.
The science is based on dissimilar tissues reacting differently to outside stimuli. Each layer of tissue will vibrate at its own unique frequency when stimulated. This can be measured and converted into an image by means of ultrasound detectors. Researchers have used light, ultrasound, and electromagnetic energy for stimulating tissue.
Cancerous tissue is 50 times more electrically conductive than normal tissue, and electromagnetic energy also has the ability to penetrate much more deeply into the body than light. This makes electromagnetic acoustic imaging an excellent technology for diagnosing a whole range of tumors despite their location. Studies have shown that the low levels of electromagnetic energy required for the body are safe, and can detect tumors as small as two millimeters in diameter. Not only is EMAI effective, less expensive, and safe, it's fast and the equipment is portable.
6. The Microsoft Kinect-powered physical therapy 
With the physical therapy industry being estimated at USD 30 billion, it has been changing rapidly, also with the help of Virtual Reality and motion-sensor technology, ready to improve the process. For example, in 2015, the FDA approved Reflexion Health to introduce an  at-home rehabilitation program using Microsoft's Kinect. Vera is a digital medicine software system that uses the Kinect technology in helping patients with musculoskeletal rehabilitation. When used, patients will see an avatar on their television screen that will coach and motivate them to perform the exercises at home. The sensor will track their progress and report the data back to the patient's physical therapist who is also monitoring their activity in real-time.
7. Headspace helping meditation
According to the  National Center for Complementary Integrative Health, meditation can have a profound impact on both your mental and physical health. It's becoming apparent that this is a great alternative to taking medication, and is something you should certainly consider if you experience anxiety. Though technology and meditation may not seem like a likely pairing, apps like Headspace can help you maintain your mental focus while on the go.
8. Nanobots treating strokes
Stroke is the No. 5 killer in the United States. Even when the patient survives the result can be long-term disability, which can be heartbreakingly painful and very expensive. Nanotherapeutics, treating disease on the molecular level, is already being used in the treatment of cancer and infections. Now emerging targets of  nanobots are breaking up stroke-causing blood clots and the precision delivery of drugs for reversing the effects of stroke.
Scientists have been studying platelet-sized nanobots coated with a tissue plasminogen activator (tPA), one of the most effective clot-busting drugs known. These nanobots are fabricated as aggregates of multiple smaller nanoparticles (NPs). The microscale aggregates remain intact when flowing in blood under normal conditions, but break up into individual nanoscale components when exposed to the blocked artery.
9. The Echopixel – A revolution in 3D medical imaging
EchoPixel renders patient-specific anatomy in an intuitive, interactive virtual reality format, leading directly to increased clinical knowledge, faster operations, and better care. True 3D, from EchoPixel, is an advanced medical visualization software solution. It offers physicians an unprecedented opportunity to view and interact with patient tissues and organs in a truly 3D form, as if they were real physical objects.
It takes data from CT and MRI scans and transforms it into 3-D holographic images so she can view and interact with patient tissues and organs as if they were real physical objects. Medical 3-D imaging is not new, but the way organs appear to pop out of the screen and the ease at which the anatomy can be manipulated has never been seen before in medicine.
10. Human head transplants
Sergio Canavero , an Italian neurosurgeon, intends to attempt the first human head transplant, though no successful animal transplants with long-term survival have yet been made. Because of the difficulty of connecting the spinal cord, Canavero has suggested improvements in the process using a special blade and polyethylene glycol, a polymer used in medicine as well as in everything from skin cream to the conservation of the Mary Rose, can help start growth in spinal cord nerves.
A special bio-compatible glue will hold the spinal cord together so it can fuse with the donor body. The patient will then be put in a drug-induced coma for four weeks while the connection between the head and body heals. Canavero says all the technology he needs is available, and estimates the procedure will take about 36 hours and require the services of 150 medical professionals. He expects a 90% chance of success, as in a 90% chance the patient is up and walking around a few months after the surgery. This all still sounds like science fiction, and medical professionals are mostly skeptical of Canavero's plan.
How will the house of 2025 look like?
The word of the future is smart. Even in the housing and design department. And as the technology is evolving at a huge rate, we wonder how it will look like in the future.
If the third industrial revolution was about using electronics and information technology to change economic systems and the way we live, the fourth will be characterized by disruptions stemming from a merger of the digital and physical worlds.
According to Yoshiaki Fujimori, President & CEO of the LIXIL Group Corporation for weforum.org, what we are seeing now with the emergence of the fourth industrial revolution is the development of cognitive architecture, which enables our living spaces to be tailored for personal and family preferences. This is set to have a profound effect on our quality of life.
"The home will become a natural, intuitive, extension of you. Rather than the occupant adapting to the home, we've entered an exciting new phase where the home works for those who live inside it. Development of AI, robotics and other advanced technologies for applications within the living space has been underway for some time, but are gaining increased attention," said Yoshiaki.
Kevin Foreman, quoted by wired.com, believes that homes will soon become intelligent enough to distinguish between family members and guests within physical spaces and adapt to individual needs based on biometrics like fingerprints, body temperatures and even the rhythm of our own heartbeats. Therefore, in the very near future as you walk through your home, a small device worn around the wrist will authenticate your identity by pairing itself to your specific heartbeat, allowing your home to automatically adjust the lighting, room temperature and play custom music based on personalized preferences and pre-configured profiles.
Meanwhile, companies such as Nest are creating connected products that recognize homeowners' preferences and adjust settings like temperature automatically or via an app.
In the same way that primary energy use in the home shifted from lighting to more complex devices and appliances, Internet traffic is following a similar pattern. Professor Klaus Schwab's report on the Fourth Industrial Revolution predicts that the tipping point will be when over 50% of internet traffic delivered to homes is for appliances and devices as opposed to entertainment and communication, and that we can expect this tipping point to have occurred by 2025.
Here are some of the aspects that will make our lives easier:
Robots everywhere
According to the specialists, home appliances will become more self-aware, an example being the iRobot Roomba 780 which can be set to vacuum on a schedule, find its way around furniture, and even stay within a specific zone. In 15 years, devices for cleaning windows, sweeping the floor, and even making minor repairs will do their work inconspicuously. Yet, even the predictive technology in your home – using less energy during one week because the weather forecast says you will need more heat for an upcoming cold spell – has robotic intelligence.
Moreover, the journalists from http://www.plymouthherald.co.uk believe that in 15 years the companion robots will be available as part of team of collaborating robots. They will be able to monitor the wellbeing of their elderly charges, remind them to take their medicines, call relatives or cariers in an emergency, and perform simple tasks. Their owners will be able to give them shopping lists – by voice or by computer tablet – which the companions will convey via a "warden" robot who will pass it on to the outside robot, which will do the shopping. Your children might also benefit by having a "teacher" robot to help with the homework.
Solar photovoltaics on every roof
Over 15 per cent of houses in Australia already have rooftop solar installed, and forecasts show by the 2020s, solar and wind will be the cheapest way of producing electricity. Companies are already combining satellite imagery with algorithms to understand the savings you can make from your rooftop. And given the massive cost reductions of 99 per cent since 1970, and 80 per cent since 2008, it's easy to foresee that solar photovoltaics will be ubiquitous by 2025.
Still according to plymouthherald, by 2030 the mantra will become "Energy, energy, energy". Many new buildings will be carbon-neutral, meaning they will produce all of the energy they need without burning fossil fuels, and will even export electricity.
Merlin Hyman, chief executive of Regen SW, said: "For most of us our regular bill is the only time we think much about how we use energy in our homes. However, with the introduction of smart meters that is set to change. In the future we will be flexible to use energy when it is cheapest – for example charging electric cars overnight, or heating our water during the day. We may even export power back to the grid from batteries in the house if there is a surge of demand and a high price."
Everyone will have to adapt to the future of energy – and that includes the suppliers. Nigel Turvey from Western Power Distribution predicts that the growth of renewable energy will really take off after 2025.
Smart appliances
In the house of tomorrow everything will be connected through technology and the new, smart appliances are a big part of it. The interaction with the user will be easy and smooth, they will increasingly be able to learn what you want and to have it on hand.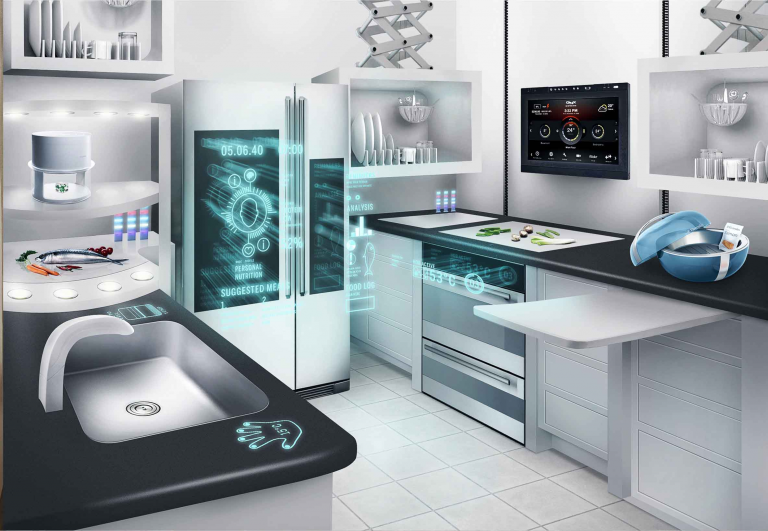 source: Emaze
The old-fashioned light switch will eventually disappear, and we will control lighting using smartphone or touchscreen panels – or even voice-activation. Smart thermostats like NEST and Hive allow you manage every minute of your home's heating schedule from a smartphone, tablet or computer. So coming home from a holiday to a cold house will be a thing of the past.
The days of the chip-stop on the way home when you're too tired to cook may be numbered too. Your fridge, connected to the Internet of Things, will not even need to ask you for a shopping list: it can tell when you're running low, and place an order with the supermarket. This technology is actually here in some countries, not in the far-away future.
When it comes to novelties, " June" is a smart oven, expected to ship this year. Its intelligent system can recognize the dish and know exactly how to cook it to perfection. June can be controlled with your iPhone or iPad, and you can monitor cooking with a live video stream.
Moreover, the appliances in one's house will operate autonomously and interact with each other and even today one still has to load the washing machine, by 2030 one will just walk away, leaving the machine to decide how dirty the clothes are, and when to switch on to take advantage of the cheapest and most plentiful electricity.
Smart living & content
Virtual reality can turn couch potatoes into globetrotters. And they won't even have to get up to hunt for a DVD: centralized streaming will give instant access to entertainment. The TV set will no longer dominate the living room: ultra-thin OLED displays will allow us to stick our TV screen to the wall, and holographics will bring characters right into the room.
The future home will be intelligent enough to predict what you want to do with content. Dell spokesperson Chad Andrews told TechRadar about a concept where media knows more about the playback device that we can even conceive today: adaptive music, movies, and photos that change shape and size (and color profiles) based on whether you are viewing them in the living room on an HDTV or on a tablet in your office. Data centers will predict the media you want to use and provide that media in the proper formats and sizes. Moreover, the number of screens in the future home will increase exponentially. To avoid overload, the visual information will integrate better into appliances, mirrors, and even the tools and household items you use. There might be flexible display on your cleaning detergent with instructions for use, or a display in the garage that reminds you about home maintenance.
Speech enabled
Whether you are a fan of Apple Siri or not, one thing is clear: speech tech has finally hit the mainstream. Your home will understand what you say. Already, Samsung and others are developing smart televisions that understand spoken commands. In the future, your home will respond to voice requests for the news, sports, and entertainment. More importantly, your home will use advanced algorithms that determine when you are speaking to the home or to your spouse – sensing a change in your tone, or interpreting a phrase that must be an instruction to change the house temperature. How about that level of smart?
Knowing you better that you know yourself
The future home will be smart enough to know what you want – sometimes even before you want it. Ford has already started experimenting with the Google prediction engine to guess where you want to go at certain times of the day. Your house will also know your preferences: when you start a movie, the lights will dim to the level you normally use. Moisture sensors in your lawn will learn how much you use a sprinkler system and adjust patterns accordingly.
Best Apps for Productivity in 2017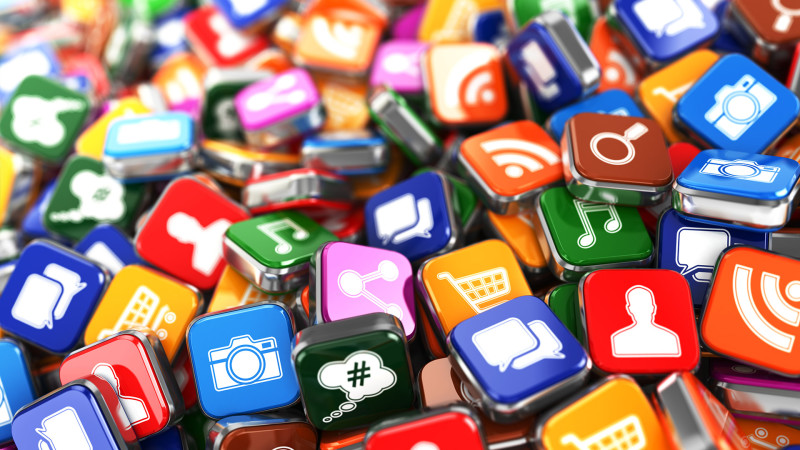 Every day we are bombarded by tons of emails, information and social media that is really hard to keep track of what is truly essential or not. Moreover, they are eating up a lot of precious work time, preventing one from being as productive as it could be and leaving the office at the right hour. Therefore, taking all this context in consideration, all the major app and technology providers are constantly looking for ways of improving the productivity and helping you have a proper balance work-life. We selected some of the most interesting and useful apps and extensions out there on the market, that are ready to help you achieve the productivity goal.
This browser extension measures your time. Being successful means being brutally honest with how you spend your time. You can set a timer for each activity you do and label what you are doing. At the end of the day, you can check how long you spend on each activity and adjust from there. It also syncs in with other productivity apps like Asana. Harvest's powerful reporting gives you real-time access to keep your projects on time and on budget. Get the insight you need to estimate future projects, and ensure your business's profitability.
Workflow lets you customize your phone so that you can skip time-wasting tasks. By telling your phone what to do when it notices a certain action, you can instruct your phone to call a taxi before your next calendar appointment, upload your latest photo to Instagram, and any other string of actions you can think of.  You can build your own workflows with a simple drag-and-drop interface. Mix & match hundreds of actions to create quick shortcuts, manage your media, share content, and much more.
Under the headline, "Remember everything", Evernote is an online collection of everything you want to remember. It's like a digital notebook that stores photos, web pages, notes, PDF files, audio clips, and to-do lists. Once you add things to your notebook they're completely searchable and can be accessed on your desktop, the Web, or your mobile device.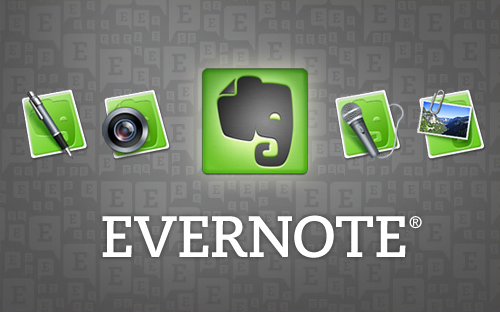 It allows you write and store documents, sketches, memos, pictures, and more online through the cloud. You can access it on your phone or on a computer. It proves to be very useful, especially when you have long materials or analysis to write, as you can start on your phone and continue the work at your laptop or desktop and vice-versa.
Moreover, Evernote makes sure the notes you've saved are easy to find. You can even search for handwritten words buried deep within your notes.
Slack is a great way for keeping in touch with your team at work without sifting through dozens of emails. You can tag users and create multiple channels for smaller team projects. The desktop client sends nonintrusive desktop notifications to the corner of your screen, allowing you to stay on top of what's happening while keeping your eyes on your work.
When you are loaded with emails and you need order, Slack solves this by being something in between email and instant message. Messages and files sent to a group of people or a single person are neatly organized and clear as day.
On top of that, there are customizations you can add to make it your own. You can have it alert your phone with the app or pull up a GIF if you're feeling funny.
If you want clear and easy, Clear is one of the simplest ways to keep track of what you need to do. You can easily drag and reorder your to-dos, and adding a new item is as easy as pulling down your list and typing it in. When you're done with a task, just swipe right.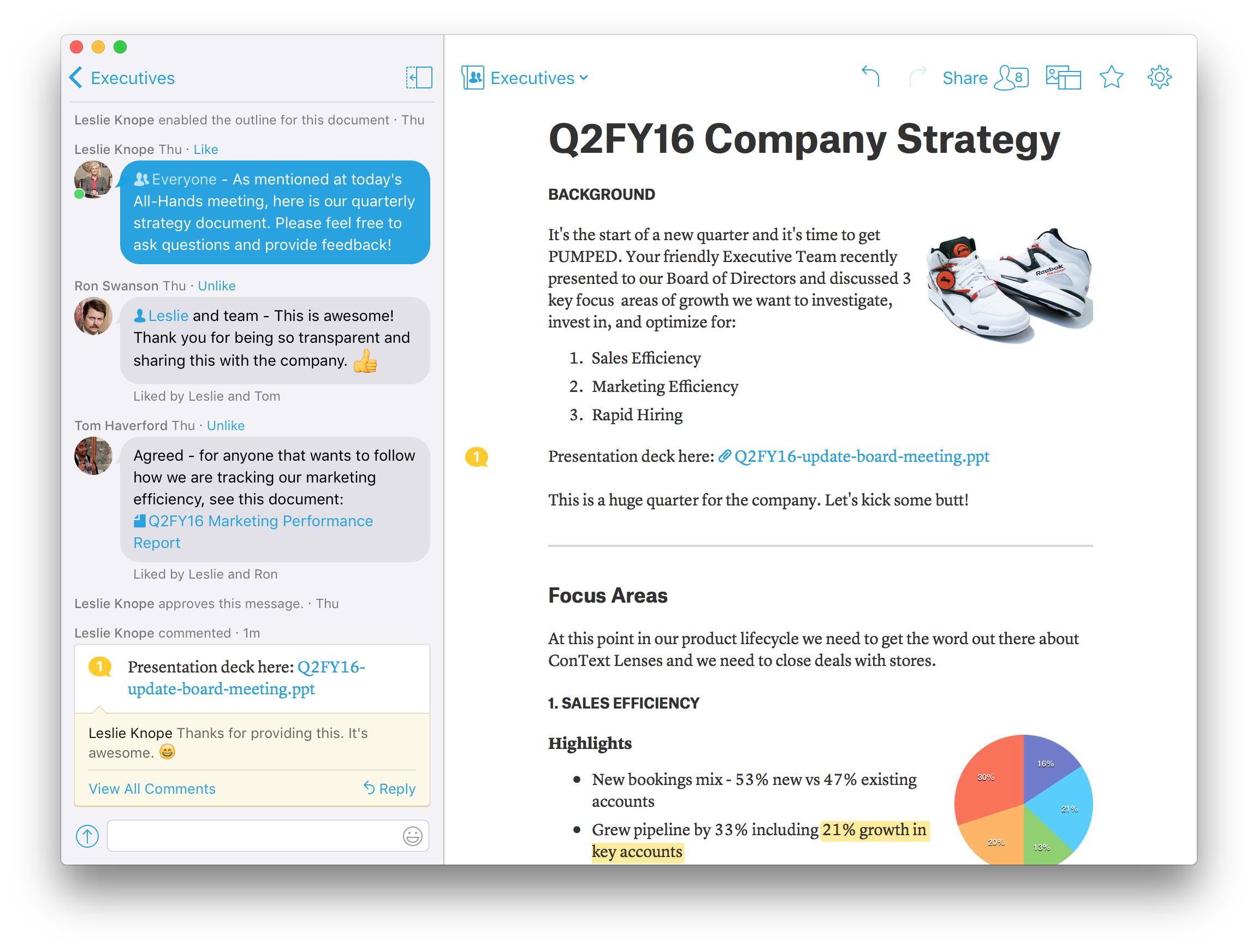 Quip is a mobile word-processing app created by Facebook's former chief technology officer, Bret Taylor. Quip infuses a messaging element into the app to make collaboration a breeze. You can use the app to create documents, spreadsheets, and presentations. You can also use the app to collaborate on blog posts, manage projects, or even share a grocery list. Photo source: https://www.g2crowd.com/products/quip/details
According to thenextweb.com, if you find yourself bombarded with cute videos all day, Pocket might help you save those for later. If you frequently come across things you'd like to read "at some time" then Pocket can, again, help you out. With the requisite bookmarks, apps and extensions, it's easy for you to save stuff to check out whenever you like.
The service lets you bookmark anything on the Web; articles are stored in your personal library, where they can be easily located and read when it's most convenient. It doesn't matter if you have a connection either, as Pocket can download (almost) everything to your device automatically.
Google Keep is a bit like Google's version of Evernote, and it's now available on both iOS and Android. You can use the app to take notes, make to-do lists, set reminders, and record audio. And one of its main qualities is the ability to organize your notes with colored labels.
Moreover, it's stored online, so if you lose your phone or computer, your information is safe. It's also accessible anywhere with Internet access. It's intentionally made to be a very simple platform with few options. Therefore, you cannot format your text in any way.
Wunderlist is an easy-to-use to-do list app. It lets you set due dates and reminders and share lists or have conversations about them. Wunderlist can help you organize your grocery list, remember movies you want to see, or collaborate to help plan a vacation.
Besides keeping you organized, Fantastical 2's best feature lets you enter simple phrases, which it will then translate into a calendar appointment automatically. Even better, the DayTicker and the event list are connected. Swipe the list and the DayTicker will update automatically. Fantastical lets you see your events and reminders like never before.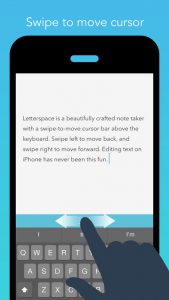 Letterspace is a note-taking app that uses hashtags to organize your thoughts. It also has a handy swipe bar that lets you move your on-screen cursor without moving your hands from the keyboard, which makes editing your notes much easier. Letterspace doesn't distract you. It provides a noise free space to jot things down. To create a To Do List start a new line with a dash and a pair of squared brackets. On iPhone & iPad, Letterspace smart symbol suggestion also presents these characters when you start a new line. To mark it as completed just tap on it like a checkbox. Use #hashtag and @mentions anywhere in your notes. Letterspace automatically indexes and groups them together. In case you forgot to tag, we also have Full-Text search that support Asian languages right from the start.
The Internet is filled with interesting, crazy and new information (and sometimes so much we cannot handle it all). Driven by curiosity and personal development, you can spend a lot of time at work reading trivial articles. If you want to fix this, Instapaper is worth looking at. With one click, you can save it to be read later. It also suggests topics and articles through what you have saved already. Instapaper syncs the articles and videos you save so that they're waiting for you on all your devices –  iPhone,  iPad,  Android, or Kindle. You can read anything you save, anywhere and anytime you want, even offline.
This extension does what it says as well: it tracks your time. What's great about this one is that it logs every different website you go to. You can check it out in detail to see where you spend your time. You will be surprised sometimes how much a certain website sucks your time and adjust.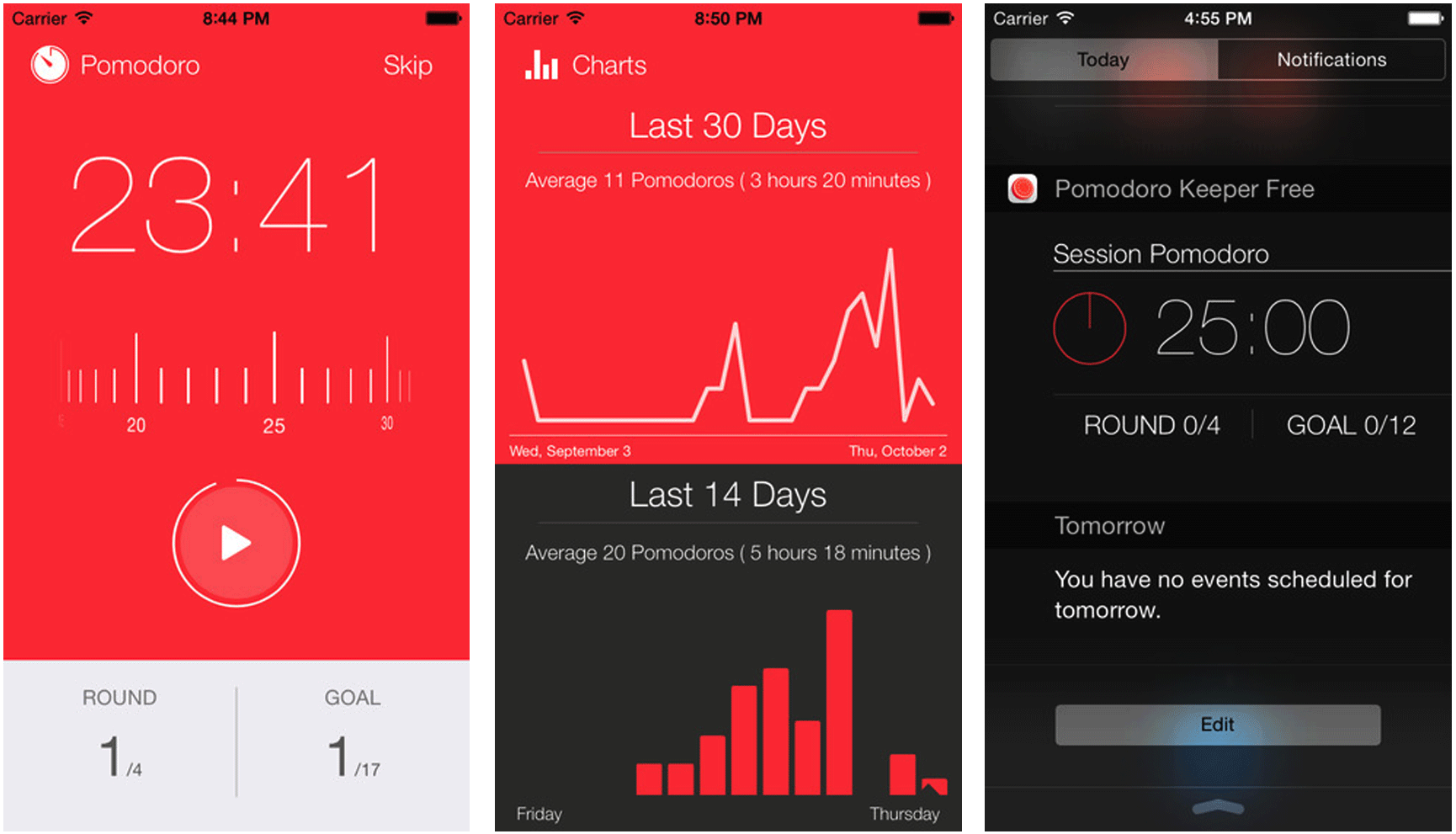 One of the most well-known productivity techniques is the Pomodoro Technique. Basically, you focus on just one task for 25 minutes and then take a forced 5-minute break. This extension is just like the Forest App but there is no animated tree involved (just a timer). Photo source: https://zapier.com/blog/best-pomodoro-apps/
Have you ever wondered if you are being less productive than you could be because you don't know much about the science of sleep or sleep cycles? If not, it's true. This site solves this problem for you by letting you know when you should sleep and wake up based on your personalized sleep cycles. If you don't like this one, there are plenty of other tools and apps that do similar tasks. Sleep is a crucial, but often overlooked part of everyone's life. Having the right amount can literally double your productivity.
6 Big Instagram 2017 Trends Any Marketer Should Know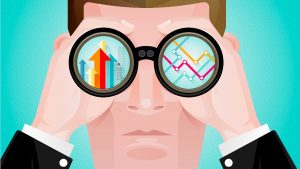 User-friendly and making the most of one of people's favorite activity related to owning a smartphone: taking pictures, Instagram becomes steady and sure one of the Romanians main used social media tools, especially among the trendy persons. Brands are also starting to notice its impact and are taking advantage of this positive trend.
According to Zelist Monitor, quoted by instagramology.ro, 2017 started with a performance on the Romanian market: 50,518 more users in January 2017 compared to December 2016. This is the biggest growth from December to January stated in Romania so far, the predictions for February being that the total number will reach half a million users.
In this context, marketers should make sure they know the biggest 6 trends happening out-there and be ready to adopt them as fast as possible. They might fly as easily as they arrived.
Using Trends To Get Noticed
Being aware of the latest trends can give the marketers insights into what people are looking for on Instagram. In fact, a lot of trends can be determined by doing hashtag research and finding popular content. According to sproutsocial.com, as a business, you want to be seen in some of the most popular places on Instagram. By paying attention to the latest Instagram trends, you can help get your content noticed and in front of more eyes. Branding is all about building your audience and increasing awareness about you.
Instagram Stories
Launched in August 2017, stories aims to change the way people use Instagram. Stories allows you to tag people in updates, add a link to your content (useful for brands directing people to their site), and it even supports  Boomerang.
Instagram Direct
It's all about fast connection to your consumers. Last year Instagram updated Direct, the messaging side of the photo-sharing app. Since then, user numbers worldwide have grown from 80 million to 300 million. With numbers like that, it's no wonder Instagram will continue to improve this part of the service to encourage people to use the app more.
4. Instagram Shopping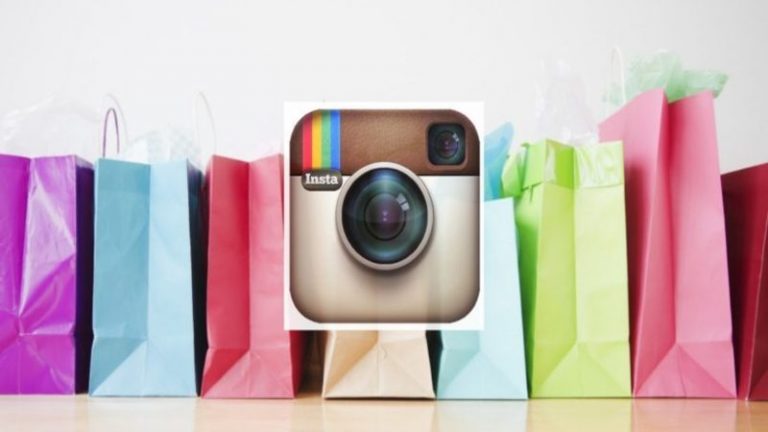 Recently, Instagram trialed shoppable product tags with 20 fashion brands, allowing the tagging of certain items in a photo. This presents a much more seamless shopping experience for the user. Rather than having to find a link in the bio, users will be able to click a tag for a detailed view of the product. The shopper can then continue researching the product without leaving the app. If the user wants to continue with the purchase, a Shop Now button will take them to the product landing page on the businesses website.
Instagram Business Tools
The new feature allows accounts to be verified as a business account for the first time. Therefore, the marketers can add contact methods, directions to their business and unlocks access to promoted posts and analytics. Moreover, Insights on Instagram allows businesses to uncover details about their followers, such as behavior and demographics. Better knowing your customer means better business and a prolong success.
Video is still the king of the game
According to wersm.com, One of 2017's buzzwords is video; and  video content, whether pre-recorded or live, should be leveraged by social media marketers in the next year.  Instagram itself says that video will account to 75% of data in the next four years, so brands need to learn how to effectively create it and use it. The many tools that Instagram offers, have lead to the democratization of video creation, so everyone has the ability to create engaging content with little or no budget.