10 Things you might not know about Robin Sharma
For nearly 20 years, many of the most well-known organizations on the planet, ranging from Nike, GE, Microsoft, FedEx, PwC, HP and Oracle to NASA, Yale University and YPO have chosen Robin Sharma for their most important events, when nothing less than a world-class speaker will do. More about him you can find next. 
1.He believes you really don't have to make sudden changes or frightening optimizations to raise your game and revolutionize your life. Instead, just master each day, by simply devoting to delivering a few micro-wins that, over time, elevate you to a place called wow. And a league called legendary.
2. He offered 60 tips for a stunning great life that include pieces of advice such as: get serious about gratitude; expect the best and prepare for the worst; plan a schedule for your week; get a mentor; hire a coach; find more heroes and be a hero for someone, etc. More you can find here.
3. Sharma's books such as The Leader Who Had No Title have topped bestseller lists internationally and his social media posts reach over six hundred million people a year, making him a true global phenomenon for helping people do brilliant work, thrive amid change and realize their highest leadership capacities within the organization so that personal responsibility, productivity, ingenuity and mastery soars.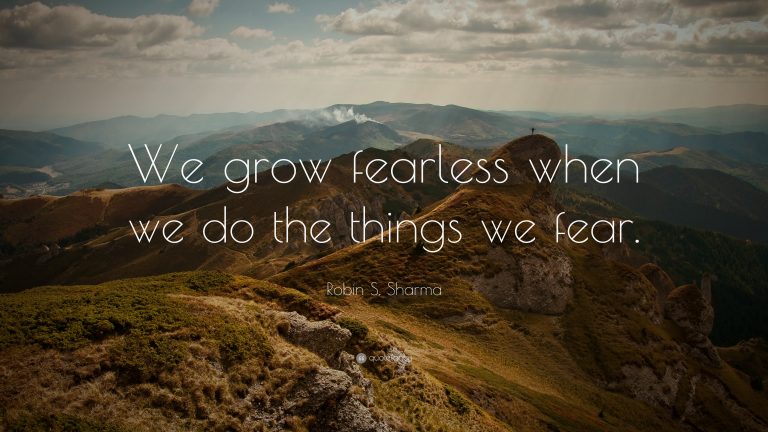 4.  He has been ranked as one of the Top 5 Leadership Gurus in the World in an independent survey of over 22,000 business people and appears on platforms with other luminaries such as Richard Branson, Bill Clinton, Jack Welch and Shaquille O'Neill.
5. Robin Sharma is one of the world's premier speakers on Leadership and Personal Mastery. As a presenter, Sharma has the rare ability to electrify an audience yet deliver uncommonly original and useful insights that lead to individuals doing their best work, teams providing superb results and organizations becoming unbeatable.
6. According to him, fear ruins more bright lives than you might imagine. Each of us, by virtue of our very human nature, has the potential to Lead Without Title and achieve great things that elevate everyone around us by our model of possibility. But the chattering voice of fear in our heads stops us from playing big.
7. He loves the word leadership. It makes him think of Mandela and Gandhi. Gates and Edison. Mozart and Beckham. Bono and Bieber. It's a word that he has been passionately building the past 20 years of his life around, reminding so called ordinary people that they are called to lead. And create. And contribute. And win.
8. According to him, the job of a leader is to grow more leaders. "If you're not building more leaders, then you're not leading, you're following. Your job (regardless of whether or not you have a title) is to help people do work they never dreamed they could do. Your job is to inspire people to own their talents, express their gifts and do the best work of their lives. That's part of what it truly means to lead".
9.  One of the quotes that changed his life is: "I learned this, at least, by my experiment: that if one advances confidently in the direction of his dreams, and endeavors to live the life which he has imagined, he will meet with a success unexpected in common hours." – Henry David Thoreau, Walden: Or, Life in the Woods.
10. Sharma believes that one should make time every day to reconnect to his / hers highest ideals and boldest dreams. Without hope, people perish.
Failure is not the end
We are not used to talk about it, to consider it part of the process, to give it its big importance, to learn from it and understand that it might, or might not, take us to the success. What is sure ids that we mustn't be afraid of it, try to hide it underneath the carpet and pretend like it never happened. The most successful people in the world lived through it, surpassed it and pushed through. Many entrepreneurs that we know and appreciate nowadays have failed with other previous business or fail daily in more or less important parts of their jobs or activities. Failure makes them stronger, teaches them the values and the importance of appreciating every step of the business track and, more than anything, the success, when and if it comes.
"We all have different definitions of failure, simply because we all have different benchmarks, values, and belief systems. A failure to one person might simply be a great learning experience for someone else. Many of us are afraid of failing, at least some of the time. But fear of failure (also called "atychiphobia") is when we allow that fear to stop us doing the things that can move us forward to achieve our goals," believes the team of www.mindtools.com.
The fear of failure may have various causes and goes back, most of the times, in our childhood, just like it happens with most of the things that define our lives and whom we are meant to be. Not having the right support, being undermined or humiliated in childhood, those are some causes that will most definitely carry negative feelings into adulthood.
As the editors of edutopia say, failure is an inevitable part of life, but it's often accompanied by shame — most people do everything in their power to avoid it. As educational philosopher John Dewey said, a true thinker learns as much from failures as from successes. What if educators worked to take some of the sting (and the stigma) out of failing, and encouraged reflection and revision to build upon the lessons learned? "Perhaps there's a goldmine of opportunities if we can re-frame failure as a valuable learning experience, an essential step along the path to discovery and innovation," they added.
"Not talking about it is the worst thing you can do, as it means you're not helping the rest of the organization learn from it," said Jill Vialet, who runs the nonprofit  Playworks.  "It gives [the failure] a power and a weight that's not only unnecessary, but damaging."  Vialet added, referring to the fact that the people involved in the failure should speak about it openly and work to prevent history from repeating itself.
This idea is already ingrained in the cultures of  some for-profit industries. For example, in Silicon Valley, failure is a rite of passage. "If you're not failing, you're not considered to be innovating enough. Silicon Valley investors, in turn, regularly reward entrepreneurs' risk-taking behavior, though they know the venture may fail and they will lose their capital," it's shown in an article on opinionator.com. In addition, Jill Vialet of Playworks emphasizes the importance of "failing fast and cheap" (as opposed to slow and expensive).  She sets aside a budget for new programs that intentionally have unpredictable outcomes.  They limit the scope of these programs, clearly define failure and success at the outset, and decide when to measure the new program's merits.  "It's about being disciplined and rigorous," said Vialet, since human nature normally prevents us from recognizing our mistakes while they are occurring, quoted by opinionator.com. A great article on the subject one also can find on guardian.com.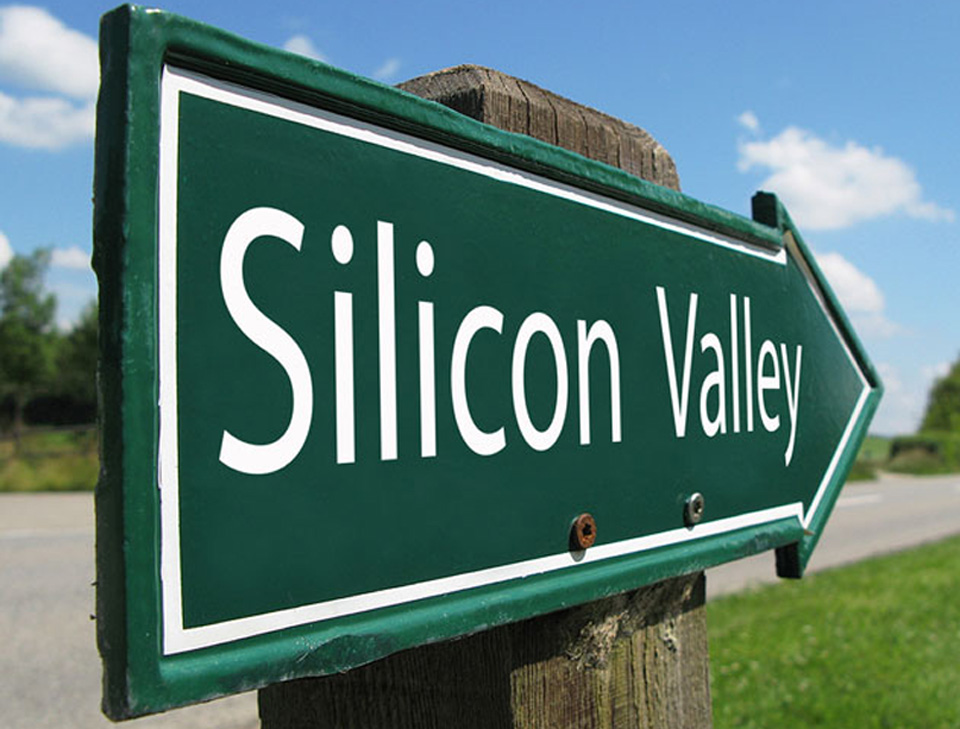 It all depends on how the organization and the people that run it see failure and its importance in business. Just as some organizations encourage employees to talk about failure in office events that are closed to the public, others publish their failures for the world to see.  Engineers Without Borders Canada, which creates engineering solutions to international development problems, publishes a " failure report" every year alongside its annual report.  "I only let the best failures into the report," said Ashley Good, its editor. The examples that are published, she said, show people who are "taking risks to be innovative."
Moreover, Good also started a Web site,  Admitting Failure, to encourage people working in international development to share their stories of failure.  The site includes stories about  arriving unprepared to an emergency medical situation in the Middle East, the  theft of an expensive and underused water filter, and more.
In addition to nurturing a culture of innovation and reflection, talking about failure helps build a canon of knowledge of what not to do in the future.
Still, change doesn't come over night and building a culture of openness to failure takes time and consistent effort. In the majority of cases, however, failure in the social change world does not involve as many dollars or stakeholders, and admitting it can have a net positive impact on an organization.  Doing so can build institutional knowledge and create a culture where people are more open to taking risks.
Often, valuable insights come only after a failure. Accepting and learning from those insights is key to succeeding in life.
"The ability to grow and keep trying when you don't succeed — resilience and grit — are key to cultivating a growth mindset, in academics and in life. I like how the business world has coined the term "failing forward" to mean using mistakes as stepping stones along the road towards achieving your goals", says edutopia.org.
We can choose to see failure as "the end of the world," or as proof of just how inadequate we are. Or, we can look at failure as the incredible learning experience that it often is. Every time we fail at something, we can choose to look for the lesson we're meant to learn. These lessons are very important, they're how we grow, and how we keep from making that same mistake again. Failures stop us only if we let them.
"Maybe failure doesn't always lead to success but is simply the price of doing the right thing. Or sometimes tragedy strikes for no reason and without any apparent benefit. Maybe success in the broader sense comes in the form of failure itself when success's definition is no longer limited to our individual lives," says Anthony Sabarillo for medium.com
Instead of conclusion, we leave you with a very interesting article on lifehack.com, showing you six reasons it's ok to fail.