Blockchain Business News 22-28 March
This is the weekly wrap of Blockchain Business News for 22-28 March. Subscribe to get the blockchain news you need for your business!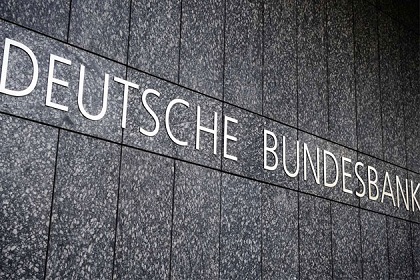 German authorities have developed technology allowing investors to buy and sell securities on the blockchain in return for central bank money, bridging a gap between two worlds that once seemed irreconcilable.
The Bundesbank, which partnered with Deutsche Börse and the German government's debt agency for this project, said on Wednesday its solution was the first allowing those who sell securities on the blockchain to receive their proceeds on their account at the central bank.
The technology could be scaled up to the entire euro zone shortly and well before the European Central Bank's digital euro is launched, it said.
"The participants have demonstrated that it is possible to establish a technological bridge between blockchain technology and conventional payment systems to settle securities in central bank money with no need to create central bank digital currency," the Bundesbank said.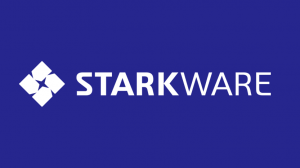 StarkWare creates scaling solutions for blockchains. The company's core technology is called STARK.
Through its technology, StarkWare aims to solve the inherent problems of permission less blockchain, namely scalability and privacy.
Last week, the Israeli startup announced that it has raised a $75 million Series B round.
"Our technology can multiply blockchain scalability by 1,000 times. Thanks to our technology, we are becoming the engine behind many of the transactions taking place on blockchains and the main engine behind NFTs," explained co-founder and CEO Uri Kolodny.
StarkWare recently announced the launch of StarkEx 2.0, the first system in production to be programmed in Cairo, the company's new Turing-complete, programming language for generating STARK proofs.
If you're looking to invest, Israeli-based tech startups such as StarkWare should be among your top choices. In a previous article on the top tech hubs of the world, Israel was in top 5 with the technology sector growing faster than any other industry in the country.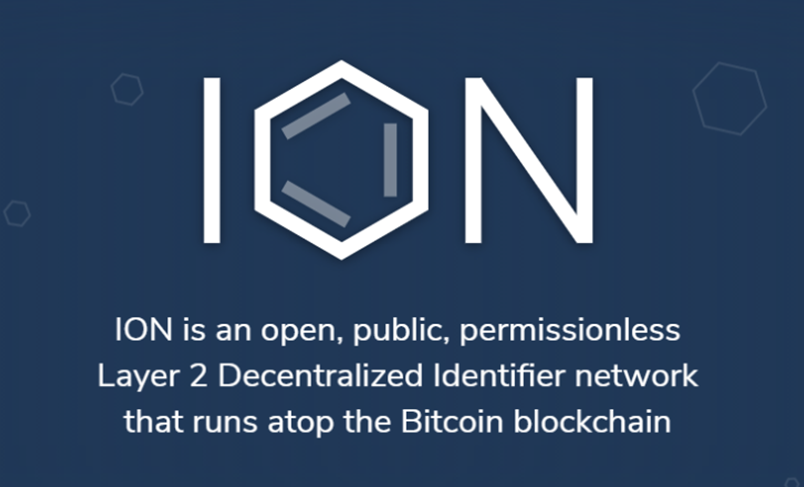 ION is the end result of four years worth of work that Microsoft has put in to develop and advance decentralized identity.
Decentralized identity is an emerging form of identity technology that empowers individuals and creates new business capabilities.
"Our goal is to put individuals, organizations, and other entities at the center of the apps, services, and digital exchanges that increasingly play a pivotal role in our lives", said Daniel Buchner, Decentralized Identity, Microsoft in the company's announcement blog.
In order to deliver decentralized identity, the most important are Decentralized Identifiers (DIDs).
What are DIDs?
DIDs are identifiers that can be used to secure access to resources, sign and verify credentials, and facilitate application data exchange.
Unlike traditional usernames and email addresses, DIDs are owned and controlled by the entity itself (be it a person, device, or company), and exist independently of any external organization or trusted intermediary.
What is ION?
ION stands for Identity Overlay Network and is a set of open standards which runs atop the Bitcoin blockchain.
ION is a public, permission-less, open network anyone can use to create DIDs and manage their Public Key Infrastructure (PKI) state.
Blockchain.com, one of the world's largest cryptocurrency wallet providers, has recently announced that it's raised $300 million in a mega fundraising round that values the company at $5.2 billion.
Blockchain.com now has over 31 million verified clients in over 200 countries, tripling its user base in the past 12 months.
The company will spend the fresh cash on expanding its products, ramping up hiring globally and pursuing mergers and acquisitions.
"With one of the most significant balance sheets in the industry, we plan to aggressively expand the products we offer our customers, grow our global team, and pursue M&A opportunities to bring exciting new products and ideas into the company", said Blockchain.com CEO Peter Smith.
Join the Conversation
Blockchain Business News 15-21 February
Stay updated with the latest blockchain news in business – subscribe to our blog notifications!
Blockchain.com is a cryptocurrency blockchain explorer service, as well as a cryptocurrency wallet and a cryptocurrency exchange supporting Bitcoin, Bitcoin Cash, and Ethereum.
The company also offers a full-stack crypto services platform providing crypto native businesses with institutional scale custody, execution, lending, and structured solutions.
Launched in 2011, Blockchain.com is one of the most popular crypto platforms in the world with 68 million wallets making $620 billion in transactions. CEO and co-founder Peter Smith says 28% of all Bitcoin transactions since 2012 have occurred via Blockchain.com.
Last week, the company announced that it has raised a $120 million funding round from some of the world's leading macro investors including Google.
Our mission is to empower anyone anywhere to control their money and we're just getting started. (..) We're thankful to the millions of Blockchain.com users who have grown with us over the years. Paradigm shifts like crypto can feel to the world as though they happened overnight — but for those of us working day in and day out to build technology and innovation in crypto, this has been a long time coming. I couldn't be more optimistic about the future, but there's so much more to do. It's time to bring billions of people into crypto and millions of institutions around the world. It's time to build a financial system for the internet.

Peter Smith, Blockchain.com CEO and co-founder
Blockchain.com is the latest company to raise a big funding round and others will surely follow. It's a powerful signal that things are changing in the financial world and companies and institutions are becoming serious about developing a crypto strategy.
Tesla has bought bitcoins worth $1.5 billion and is offering to accept payments through bitcoins for its products. Online commerce has experienced unprecedented acceleration and in Australia, the first standardised digital bank guarantee was announced. In five years, the blockchain technology market is expected to grow by 63%.
Maybe it's time HR managers explore the possibility of paying employees in the cryptocurrencies of their choosing.
It's an important change. Here are some advantages that HR managers hiring overseas would appreciate:
Attract more talent in countries where the currency is devalued or the banking systems are not reliable;
No intermediary banks needed for paying these employees;
No fluctuations in exchange rates;
Short lead times required to confirm payments.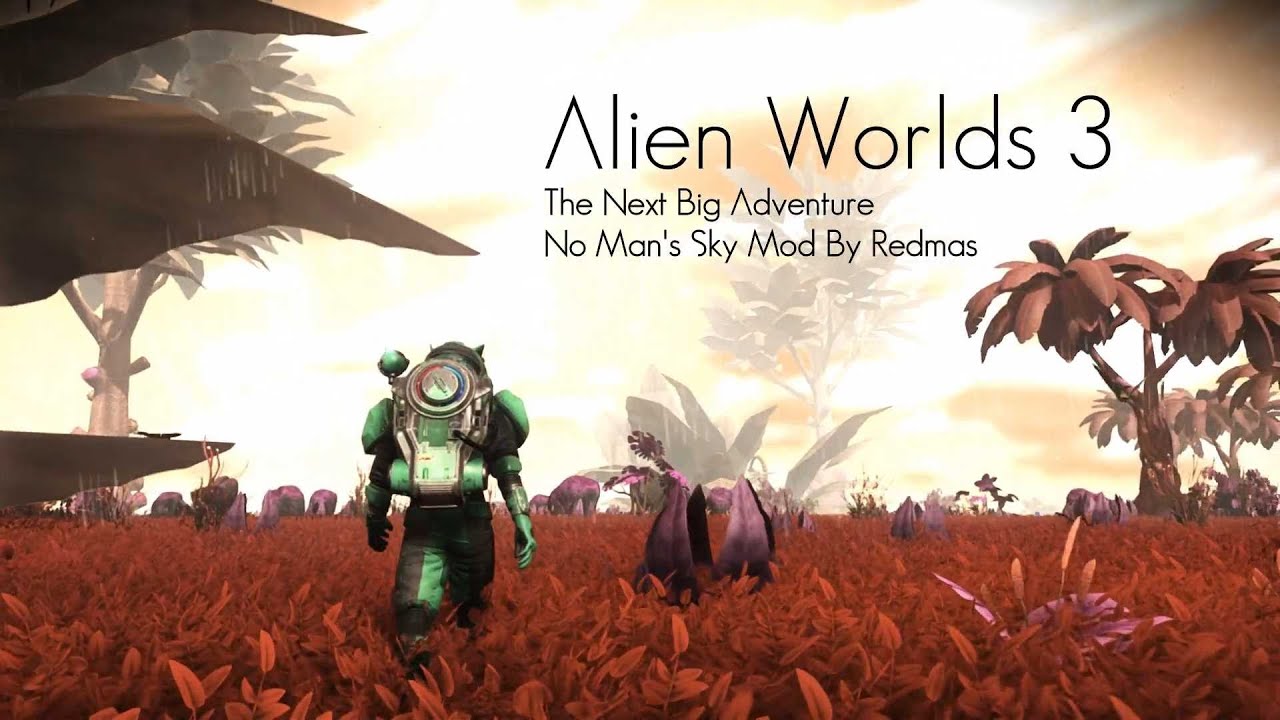 Alien Worlds is one of the leading blockchain games on the market.
Trilium, Alien Worlds' native currency, has driven users to the game and catapulted it to the number one ranked decentralized game by user base. The game is currently hosting over 13,000 players and close to 20 million in-game transactions.
Blockchain has allowed gamers to capitalize on their hobbies, ushering in a world where people of all skill levels can monetize their hobbies.
On average, Alien Worlds players are making anywhere between $60 to $300 per month. Top Alien Worlds players are pulling in about $35,000 per month.
The Blockchain Association for Finance is a new association dedicated to the blockchain.
Launched in Switzerland, the world's largest offshore wealth centre, the Blockchain Association for Finance is a nonprofit organization bringing together financial actors to improve compliance and administrative exchanges thanks to technology.
The association brings together several major private bankers such as Banque Pictet, Lombard Odier and Hyposwiss.
At the origin of this initiative is Wecan, a Geneva-based fintech founded in 2015. With around 20 employees, the company, which specialises in blockchain solutions, manages the Wecan Comply blockchain infrastructure, which is currently used by the members of the new association.
.com domain names are housed on a server, run on a subscription basis, and are managed by an organization called Verisign.
Blockchain web domains are different from their traditional counterparts. They are purchased for a one-off fee and are not overseen by any single, centralized authority.
Until now, the only way to access blockchain websites was via a plug-in or a browser that already offers native support, such as Opera.
Blockchain domain registry Unstoppable Domains has changed that. The company now offers a new service that expands access to .crypto websites to anyone with an internet connection.
An additional benefit is that owners of cryptocurrency wallets can use their blockchain domain to send and receive cryptocurrency without having to remember a long and complex alphanumeric address. To deliver a crypto payment, the sender would only need to know your human-readable domain name.
Digital art is an artistic work or practice that uses digital technology as part of the creative or presentation process.
This form of art began in the 1960s. Pioneering artists Harold Cohen, Kenneth Knowlton and Leon Harmon were among the first to create digital art.
Knowlton and Harmon took a photograph of a nude woman and changed it into a picture composed of computer pixels. The picture was titled Computer Nude (Studies in Perception I) and is the most widely circulated early artwork made using a computer.
Major auction house Christie's is no stranger to blockchain. In 2018, they became the first auction house to record a major sale on a blockchain platform. In partnership with art registry Artory, the company recorded $317m of sales digitally and securely.
This month, Christie's will open bidding for an online-only sale of 'Everydays – The First 5000 Days' by prominent digital artist Mike Winkelmann, known online as Beeple.
Before blockchain, it was impossible to assign value to digital works of art given the ease of duplication. Now, every digital artwork can benefit from a unique digital token encrypted with the artist's signature called NFT or a non-fungible token. The NFT is individually identifiable on a blockchain, verifying both the rightful owner and authenticity of original digital creation.
The Blockchain-secured platform for real estate and title recordkeeping Ubitquity has partnered with Socratic Consultancy to gain more insight into and further traction in the U.S. real estate closing industry.
Socratic Consultancy has close to a decade of experience in the real estate closing industry, including the specific niche markets of eRecording and Remote Online Notarization (RON).
The partnership pushes forward blockchain adoption in the real estate closing industry.
Ian T. Staley, the CEO and Founder of Socratic Consultancy said blockchain technology will provide the industry with "enhanced efficiency, increased security in the transaction process, less friction and increased agility in the closing lifecycle, parallel recordkeeping data storage, alternative revenue streams for its partners, future-proofed settlement solutions and so much more!"
Quote of the week
Blockchain technology isn't just a more efficient way to settle securities. It will fundamentally change market structures, and maybe even the architecture of the internet itself.

Abigail Johnson, CEO of Fidelity Investments, one of the most powerful women in finance
Join the Conversation
Bitcoin uses about as much energy as Switzerland
Bitcoin uses as much energy as the whole of Switzerland, a new online tool from the University of Cambridge shows.
Find out more in the video!
Join the Conversation
We'd love to hear what you have to say.
Get in touch with us on Facebook Group and Twitter.
Blockchain and cryptocurrency: what's the difference?
What is blockchain?
Blockchain is a digital ledger in which transactions made in Bitcoin or another cryptocurrency are recorded chronologically and publicly. It allows digital information to be distributed but not copied.
Many have compared the blockchain with a spreadsheet: the spreadsheet is duplicated thousands of times across a network of computers and this network is designed to regularly update this spreadsheet. The blockchain is transparent and cannot be corrupted, it isn't controlled by any single entity and it is not flawed.
What is cryptocurrency?
The cryptocurrency is a digital currency in which encryption techniques are used to regulate the generation of units of currency and verify the transfer of funds, operating independently of a central bank.
Bitcoin is the first cryptocurrency or "digital gold". But unlike USD or EURO, cryptocurrencies are not issued by a bank or owned by a country, don't fall under the influence of political regimes and are private and anonymous enough to be used as means of payment worldwide. Bitcoins can be traded for goods or services with vendors who accept Bitcoins as payment.
A Short History of Blockchain and Cryptocurrency
Blockchain is a technology invented and developed by a person or a group of persons known as Satoshi Nakamoto.
In October 2008, Nakamoto published "Bitcoin: A Peer-to-Peer Electronic Cash System", the first paper describing the bitcoin digital currency.
In January 2009, Nakamoto released the first Bitcoin software that launched the network and the first units of the Bitcoin cryptocurrency, called Bitcoins. Nakamoto created a website with the domain name bitcoin.org and continued to collaborate with other developers on the Bitcoin software until mid-2010. Around this time, he handed over control of the source code repository and network alert key to Gavin Andresen, transferred several related domains to various prominent members of the Bitcoin community, and stopped his involvement in the project. Until shortly before his absence and handover, Nakamoto made all modifications to the source code himself.
How does blockchain and cryptocurrency work?
The blockchain is a digital technology that allows value exchange without the need for trust or for a central authority. It is a secure, quick and cheap technology. As mentioned in its definition, blockchain uses a ledger, which is a digital file that keeps track of all Bitcoin transactions.
The ledger file is not stored in a central entity servers, like a bank, or in a single data center. It is distributed across the world via a network of private computers that are both storing data and executing computations. Each of these computers represents a "node" of the blockchain network and has a copy of the ledger file.
In order to be able to perform transactions on the blockchain, you need a wallet, a program that allows you to store and exchange your Bitcoins. Since only you should be able to spend your Bitcoins, each wallet is protected by a special cryptographic method that uses a unique pair of different but connected keys: a private and a public key.
Once you have installed a Bitcoin wallet on your computer or mobile phone, it will generate your first Bitcoin address and you can create more whenever you need one. You can disclose your addresses to your friends so that they can pay you or vice versa. In fact, this is pretty similar to how email works, except that Bitcoin addresses should only be used once.
Here is a short explaining video:
What is the real value of a Bitcoin?
After having increased in value from about $570 to more than $4,300 — an astounding 750% — in just the last year, the Bitcoins are becoming more and more desired by people. But what is a Bitcoin and what is it's real value? Bitcoins are a crypto-currency.  "That means they can be used like a currency, but don't physically exist like dollar bills.  They are an online currency which can be used to buy things.  They are digital cash that exist as bits on people's computers.  You can't put them in a drawer, like dollar bills or gold Krugerrands.  Bitcoins are used to complete transactions – just like any currency.  Even though they are virtual, rather than physical, they are used like cash when transferred between people through the web," explained Adam Hartung for Forbes.
Bitcoin is decentralised, which means that no single authority or institution holds or controls the bitcoins.
Bitcoins can be transferred electronically and practically instantly and have historically had low transaction fees, though this is something that has recently changed.
Mashable.com reported that Bitcoin transaction fees have soared of late, thanks to a block in the Bitcoin blockchain, which is limiting the number of transactions that can go through at any given time.
Only 21 million bitcoins can ever be created in order to protect the value of the bitcoin system. Bitcoins can be 'mined', which is the process of actually creating bitcoins, or they can be bought using regular currency.
Bitcoins can be mined using computer software and a mathematical formula designed by the Bitcoin founder Satoshi Nakamoto.
Satoshi Nakamoto is anonymous and could be one person or a group of software developers.
According to metro.co.uk, bitcoins can then be divided into smaller parts – you do not have to buy an entire bitcoin. "The smallest divisible bitcoin amount is one hundred millionth and is called a Satoshi after the founder of bitcoin. Bitcoin transactions are sent to and from Bitcoin wallets, which is where your bitcoins are stored electronically. They are completely transparent, any bitcoin transaction can be traced back to the point where the bitcoins were produced," writes Metro.
The  'the block chain' is a public ledger where every bitcoin transaction that ever took place is noted.
When it comes to its value, there is no consensus as to what exactly gives bitcoins its intrinsic value. "Some say it's the maths and technology behind it. Others say it is the effort of the miners to make the bitcoins. Investing in bitcoin is a gamble just like investing in any over-inflated industry, good or service. As it stands, if you invested $2,000 into bitcoin five years ago you could be a millionaire today," added Metro.