Check out the 2022 BRAND MINDS after movie!
Couldn't join BRAND MINDS last June?
Check out the after-movie to discover what our participants experienced throughout 2 days of live edutainment and book your tickets for 2023 because you are going to want to be there this year!
BRAND MINDS was a fantastic event where business leaders and their teams learned proven frameworks, laughed, had AHA! moments, and connected with each other.
Here is what you need to know about last year's edition of BRAND MINDS:
number of participants: 6400+ world-changers;
origin of participants: 50+ countries;
the largest conference screen in Europe setting a new standard for business events;
number of companies whose leaders & teams have attended the event: 500+ top companies;
the biggest attendance of top executives at a business event;
professionals by job roles: CEOs, HR Managers, Marketing Managers, Brand Managers, Tech Managers, Sales Managers, Entrepreneurs, Investors, Founders etc;
An amazing immersive in-person experience;
2 days packed with invaluable insights on Business Scaleup & Strategy, Sales Strategy, Viral Marketing, Team Leadership, Team Performance, Stress Management, Business Innovation, Personal Growth, and Understanding of the consumer's mind;
Unique opportunities for high-level networking;
Futuristically designed space;
Interactive & memorable activations from premium partners.
Don't miss this year's edition of BRAND MINDS, it's going to be amazing!
Until February 16 you have tickets at special prices so hurry up and tell your manager to send you & your team to BRAND MINDS because teams who learn together, grow the company together!
+6100 professionals have attended BRAND MINDS 2022: What you've missed
BRAND MINDS was a fantastic event where business professionals from over 50 countries learned proven frameworks, laughed, had AHA! moments, and connected with each other.
CEOs, investors, startup founders, sales, marketing and advertising experts, business developers and many other professionals in various industries got together and networked to build new connections and business opportunities.
BRAND MINDS is the largest business event in Romania and one of the Top 5 largest business events in Europe.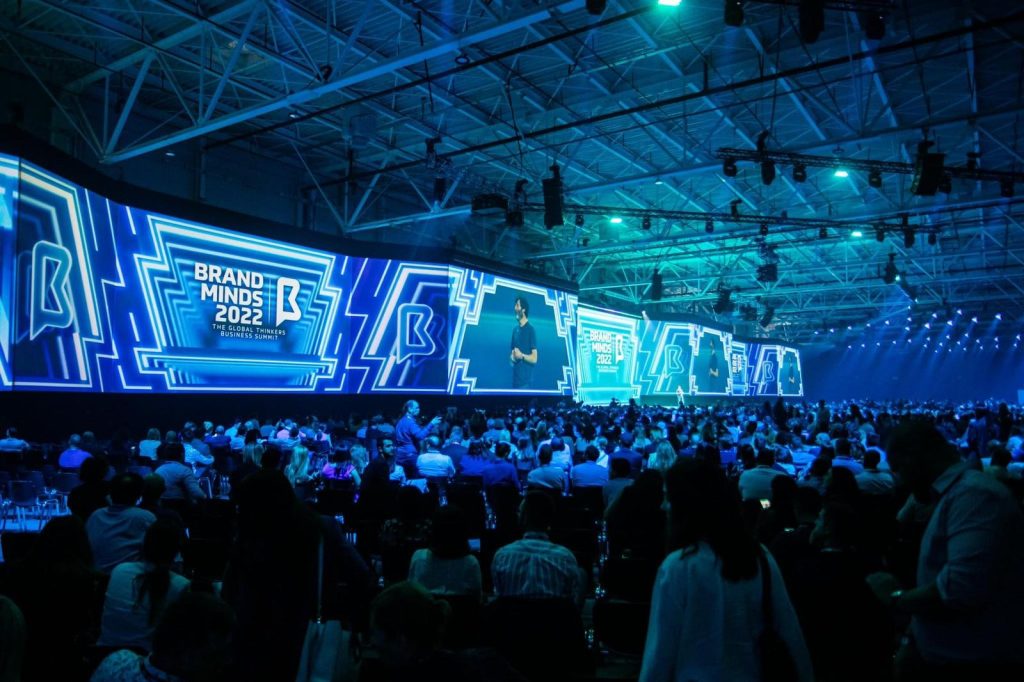 BRAND MINDS 2022: Here's what you've missed
An amazing immersive in-person experience;
One of the largest screens in the world, setting a new standard for business events;
2 days packed with invaluable insights on Business Scaleup & Strategy, Sales Strategy, Viral Marketing, Team Leadership, Team Performance, Stress Management, Business Innovation, Personal Growth, and Understanding of the consumer's mind;
Unique opportunities for high-level networking in a futuristically designed space.
Interactive & memorable activations from premium partners.
UNIQUE TAKEAWAYS FOR A SUCCESSFUL BUSINESS & CAREER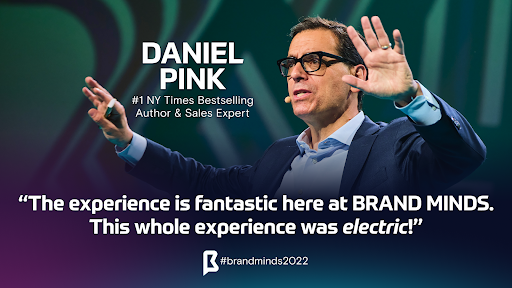 DANIEL PINK – The new rules of selling & influence
People spend 40% of their time selling even though they don't work in sales.
Successful sales professionals learn a new set of ABCs in sales: attunement, buoyancy and clarity. Attunement is perspective-taking: seeing things from another person's view. Buoyancy is how to stay afloat in a sea of rejection. Clarity is shifting from accessing information to finding what's relevant and what's not.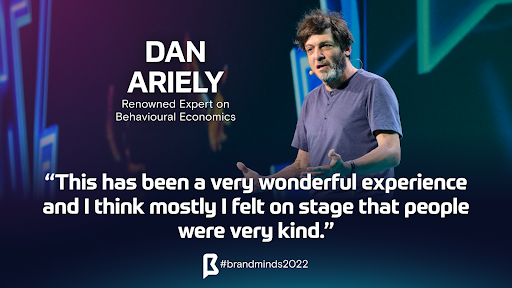 DAN ARIELY – How to change behaviour
How to eliminate friction: see what kind of effort every little thing takes and reduce it. Also, try to align the easy behaviour with the desired behaviour.
Add motivation to influence people's behaviour: more time with the family, money, improved health, and social status.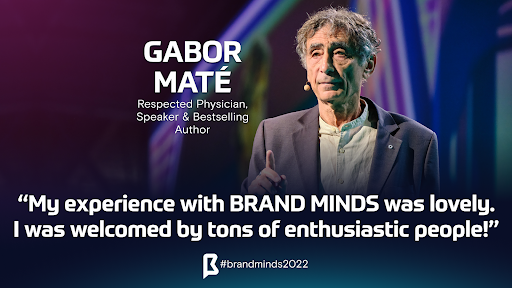 GABOR MATÉ – The mind/body unity and the stress-disease connection
People who identify with their jobs are more prone to stress-induced illness. You are not your job.
Our interpretation of what happens to us is the source of stress, not the situation itself.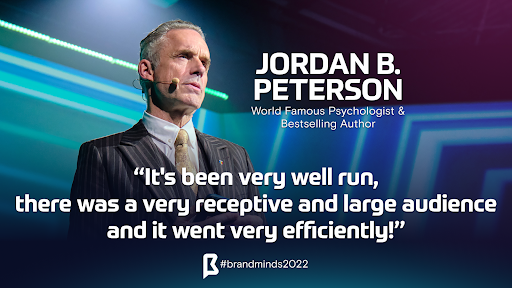 JORDAN B PETERSON – 12 rules for a successful career & life
Surround yourself with highly competent people and give them autonomy, avoid micromanaging them.
The most important skill of a leader: summarize what other people say even if you don't agree with them. You show them attention which is the essential social currency.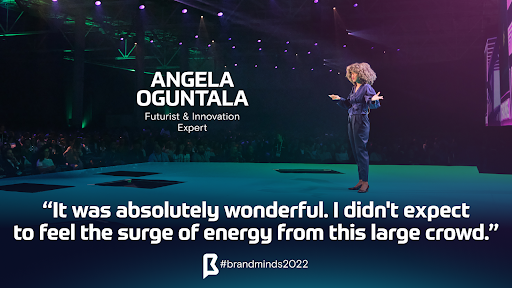 ANGELA OGUNTALA – How to rethink your company for the future
Projection bias, anchoring bias and status-quo bias are toxic to the innovation process.
Explore the idea of WHAT IF, especially for things that didn't work out.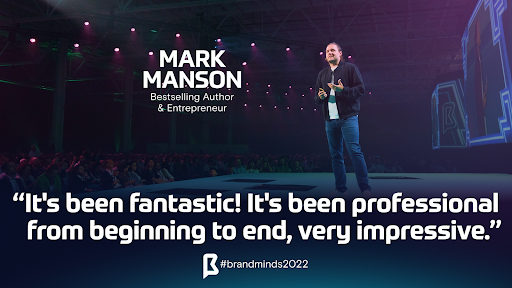 MARK MANSON – How to improve your personal leadership
It's essential you define the right measure of success.
Whatever we choose to optimize, we are always giving up on something else, whether we realize it or not.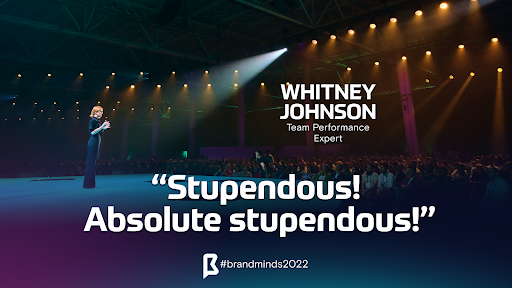 WHITNEY JOHNSON – The best tactics for building an extraordinary team
The best team is made of 20% employees at the launch point, 60% at the sweet spot and 20% at mastery.
We are wired to grow. Grow yourself to grow your people and that will grow your company.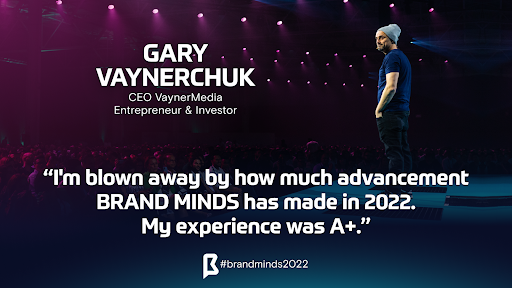 GARY VAYNERCHUK – The ultimate strategies to build outstanding businesses
The biggest opportunity since the internet and social media is the Consumer Blockchain.
Pair your service subscription with an NFT and you have a new business revenue.
Special thanks go to our supporting partners without whom BRAND MINDS wouldn't be happening at this scale and last, but not least, we are grateful for each and every person who joined BRAND MINDS 2022 and will take the inspiration forward.
Meet the GLOBAL THINKERS joining BRAND MINDS 2023!
The event will take place on June 2nd & 3rd, 2023, at Romexpo.
2 DAYS left to secure your tickets for a special price and they are available HERE.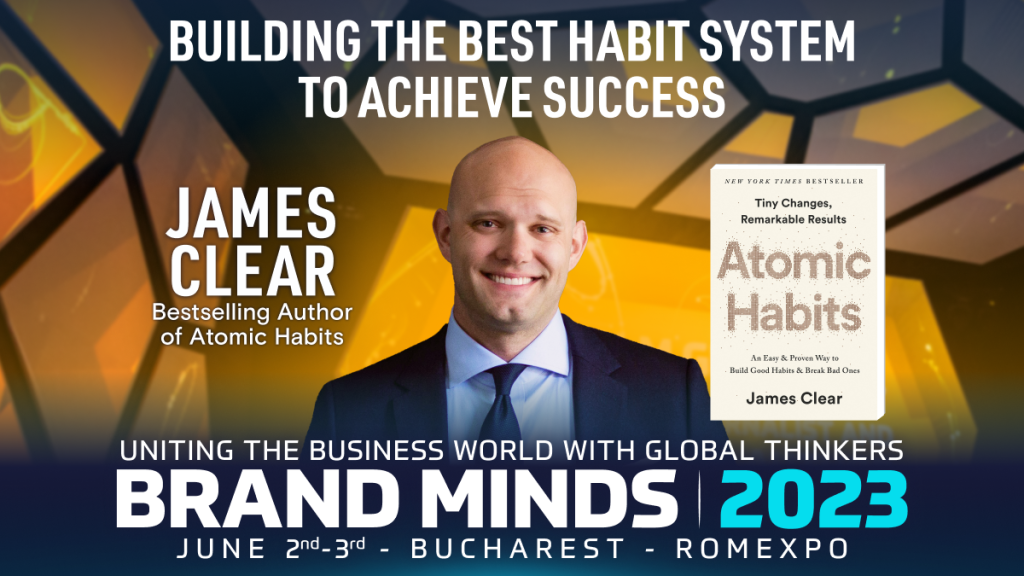 JAMES CLEAR

– Bestselling Author of Atomic Habits

Bestselling Author James Clear, one of the world's leading experts on habit formation, will be speaking at BRAND MINDS 2023.

James Clear is creating successful decision-making frameworks for building continuous improvement. His book, Atomic Habits has reached tremendous fame all around the globe, holding its title of the #1 New York Times Bestselling book for over a year.

He inspires +1.5 million people to achieve great results through his popular 3-2-1 newsletter by sharing remarkable ideas and outstanding concepts.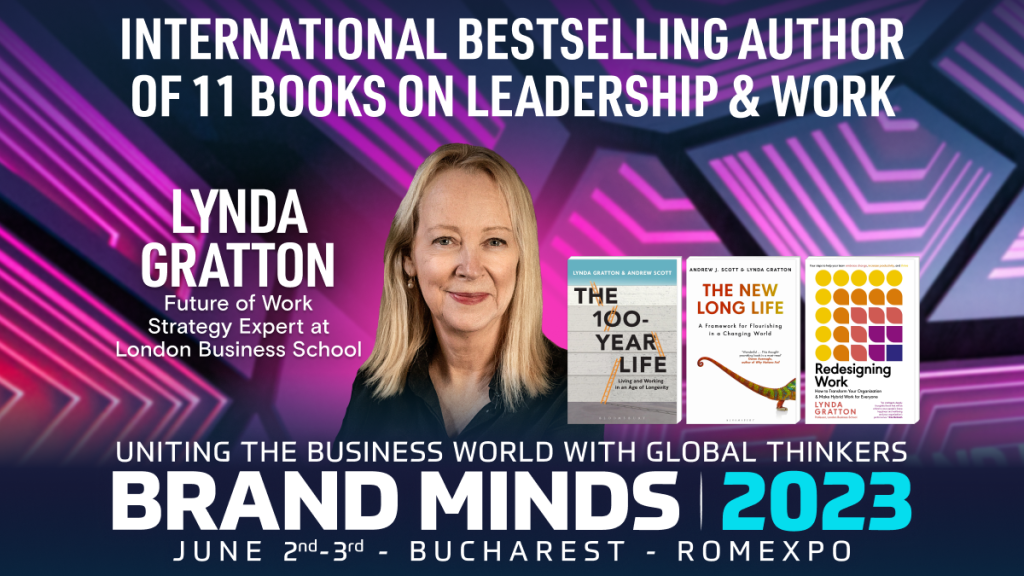 LYNDA GRATTON

– Future of Work Strategy Expert @ LONDON BUSINESS SCHOOL

Lynda Gratton is an internationally-respected Professor of Management Practice at the London Business School with an incredible teaching experience of 33 years. She is an award-winning thought leader on the future of work and the role of corporations.

She served on former Japanese Prime Minister Abe's "Council for Designing 100-Year Life Society" and is an esteemed member of the Council of the World Economic Forum.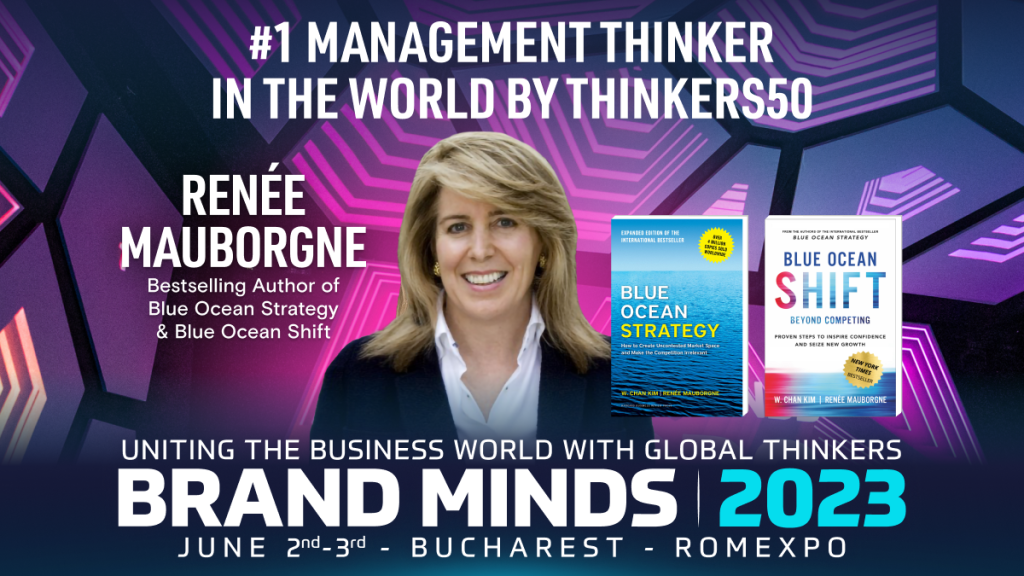 RENÉE MAUBORGNE

– Bestselling Author of Blue Ocean Strategy & Blue Ocean Shift

Renée Mauborgne is one of the world's most famous business strategists. Based on her 10-year study of strategic business moves across 30 industries, her unique strategy teaches leaders how to uncover new markets.

Her book, Blue Ocean Strategy, sold over 4 million copies around the globe and is recognized as one of the most iconic and impactful strategy books ever written. The Financial Times called it "one of the bestselling business books of the century".

She was specially selected as the Fellow of the World Economic Forum and Davos and was chosen for the Leadership Hall of Fame by Fast Company.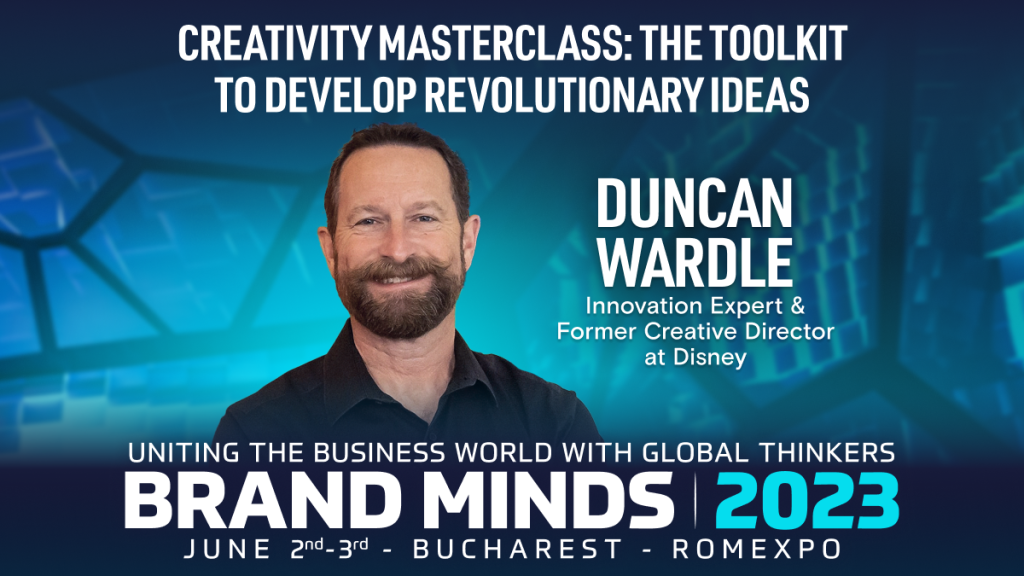 DUNCAN WARDLE

– Innovation Expert & Former Creative Director at DISNEY

He has been Head of Innovation and Creativity for 25 years at one of the most beloved companies on the entire globe: The Walt Disney Company.

Duncan Wardle is a renowned expert in developing innovative, magical brands, engaging stories, and creative experiences that drive results.

In recognition of his global and unique approach to design thinking, he received the Duke of Edinburgh Award.

On Day 2 of BRAND MINDS 2023, Duncan Wardle will deliver his premium CREATIVITY MASTERCLASS which helps leaders embed innovation into their team's DNA by learning THE TOOLKIT TO DEVELOP REVOLUTIONARY IDEAS.
More Global Thinkers are to be announced soon!
Learn more about the secrets of successful business and leadership at www.brandminds.com.
Learn about your customer's buying behaviour from Dan Ariely, at BRAND MINDS 2022
Our team is excited to introduce Dan Ariely, Renowned Behavioural Economics Expert as our next speaker at BRAND MINDS 2022!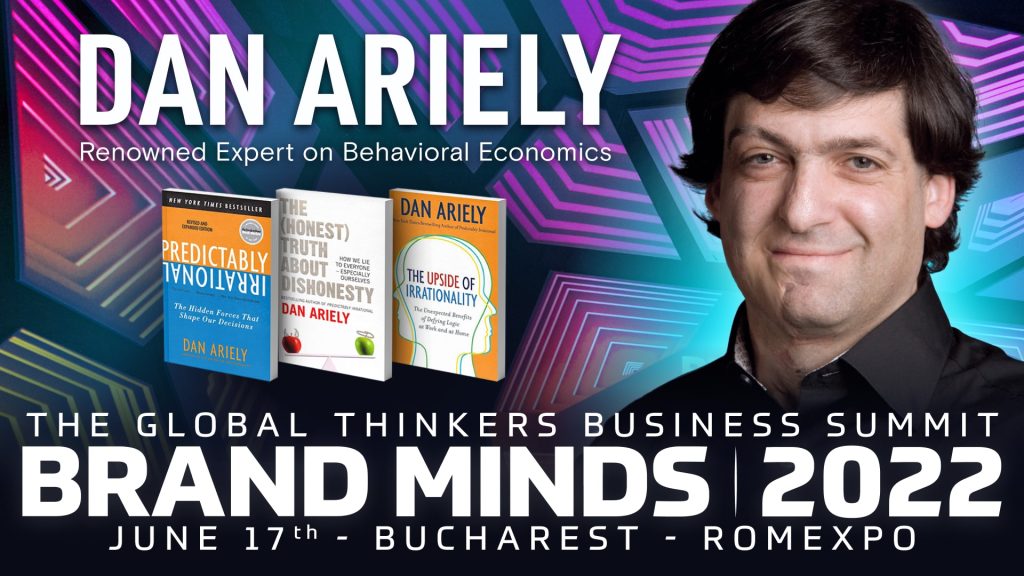 At BRAND MINDS 2022, Dan Ariely will share his top insights on the deep understanding of consumer behaviour trends
Attendees will learn:
How cognitive science can impact your business development;
How to upgrade your marketing strategy by leveraging consumer trends;
What drives your consumers to make decisions;
How to better deliver value to your clients by leveraging human behaviour trends.
Selected in Top 50 Most Influential Global Thinkers
Dan Ariely is a Renowned Behavioural Economics Expert with 2 PhDs in cognitive psychology and business administration.
He is the James B. Duke Professor of Psychology and Behavioural Economics at Duke University and has over 20 years of academic research experience.
Listed in Bloomberg's Top 50 Most Influential Thinkers, an elite international ranking featuring individuals with "the ability to move markets or shape ideas and policies", Dan Ariely is one of the most influential authorities in behavioural economics in the world.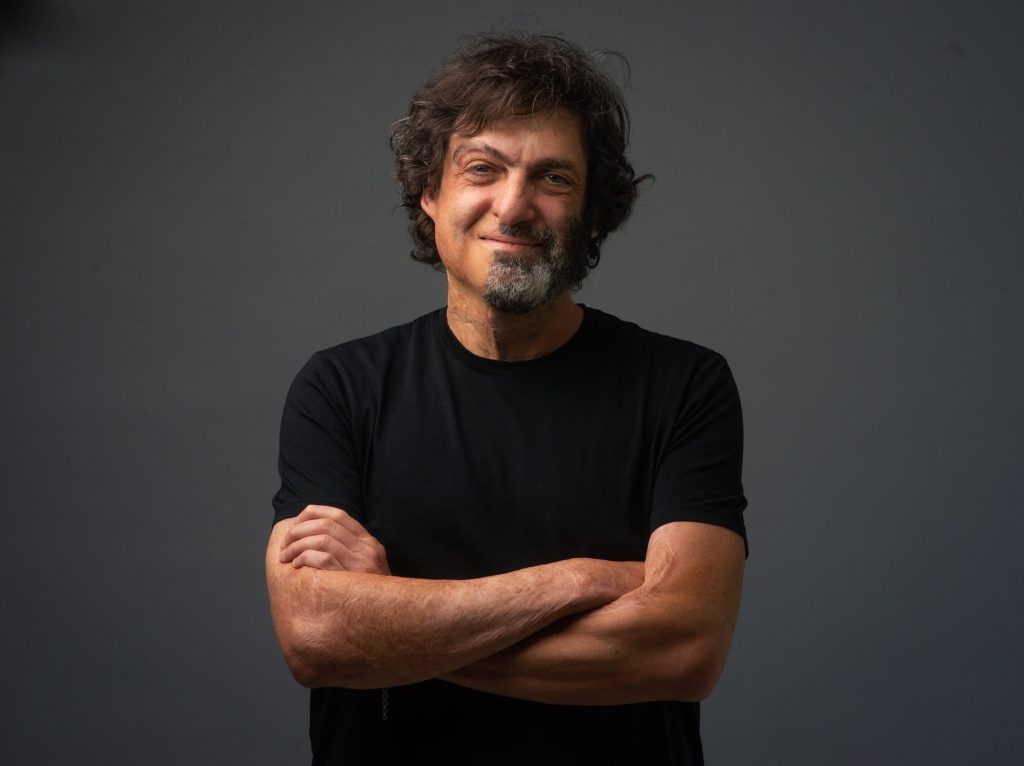 His insights have impacted +27 million people worldwide
His unique psychological insights on decision-making and behavioural economics described in his speeches have helped people in every corner of the world improve their lives and make better decisions.
Drawing on his findings, companies are able to create successful marketing strategies by better understanding what drives people's buying behaviour, such as the IKEA effect.
The IKEA effect is one of the consumer behaviour patterns that he identified, which causes people to value things more highly if they made them themselves.
Co-founder of a renowned research lab with partners all over the world
Dan Ariely is the co-founder of the Center for Advanced Hindsight, an organization helping people become happier, healthier, and wealthier with behavioural science on a global scale.
The center has partnered with renowned tech companies, health organizations, banks, non-profits, and governments with the common goal of using behavioural science to improve the financial and health wellbeing of people worldwide.
Developed a search tool used by Google today
Dan Ariely was the co-founding member of the company which developed Simpli, a powerful internet search tool that Google is using today for its search and advertising platform AdSense.
3x New York Times Bestselling Author
He is the author of 3 New York Times bestsellers that have impacted the lives of millions of readers worldwide: Predictably Irrational, The (Honest) Truth About Dishonesty and The Upside of Irrationality.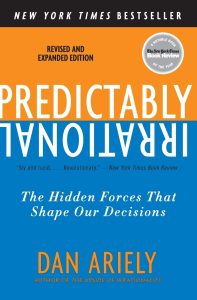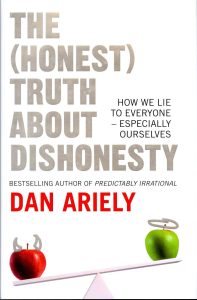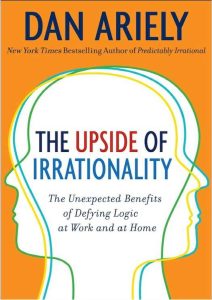 The NBC network has recently announced that it would adapt Dan Ariely's bestseller Predictably Irrational into a TV show.
I'm excited to share that @NBC has picked up a pilot for a fictional tv show based on my first book, PREDICTABLY IRRATIONAL!
The wonderful Arika Mittman is writing the show and I hope to be able to help and experience firsthand how TV drama is made.https://t.co/87adDf53KK pic.twitter.com/GIw0V5ak0p

— Dan Ariely (@danariely) February 6, 2022
BRAND MINDS 2022 is 75% sold
If you were still on the fence about attending this year's event, please be aware that other participants are not. Tickets are selling fast! While General and Business tickets are available, First Class tickets are sold out.
The participants attending BRAND MINDS 2022 are top executives, investors, startup founders, sales specialists, marketing and advertising experts.
Translation into Romanian, Hungarian, Bulgarian and Turkish available
We are expecting over 6000 professionals from all over the world to attend this year. To make sure no insight offered by the speakers on stage is lost due to the language barrier, we provide attendees with translation into the above mentioned languages.
Learning never stops.
Yченето никога не спира.
A tanulás soha nem áll meg.
Öğrenme asla durmaz.
Invatam cat traim.
Upgrade your business vision and prepare your company for the future!
Tickets are available for you and your team/partners.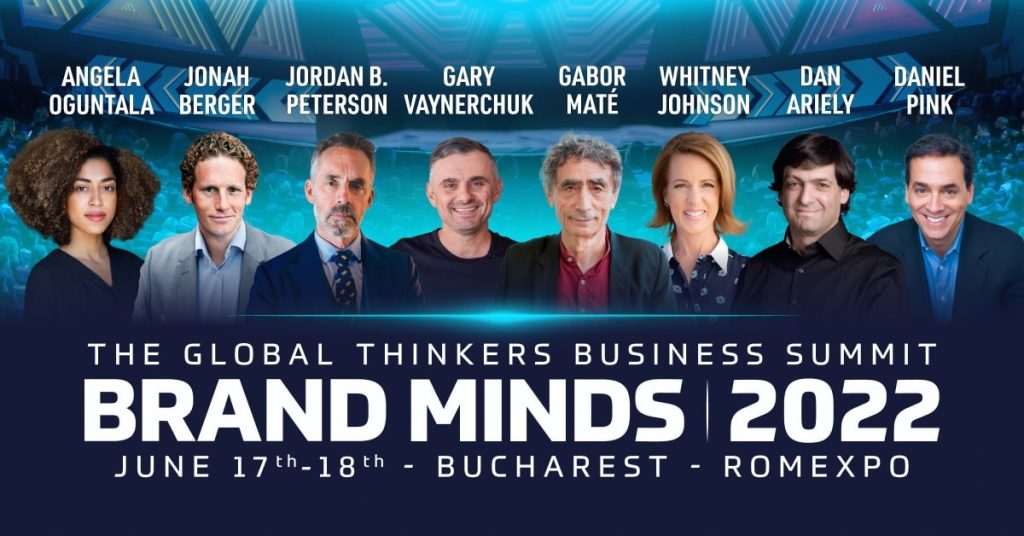 Gabor Maté is joining BRAND MINDS 2022
We are excited to announce that Gabor Maté, Respected Physician, Speaker & Bestselling Author, is joining BRAND MINDS 2022!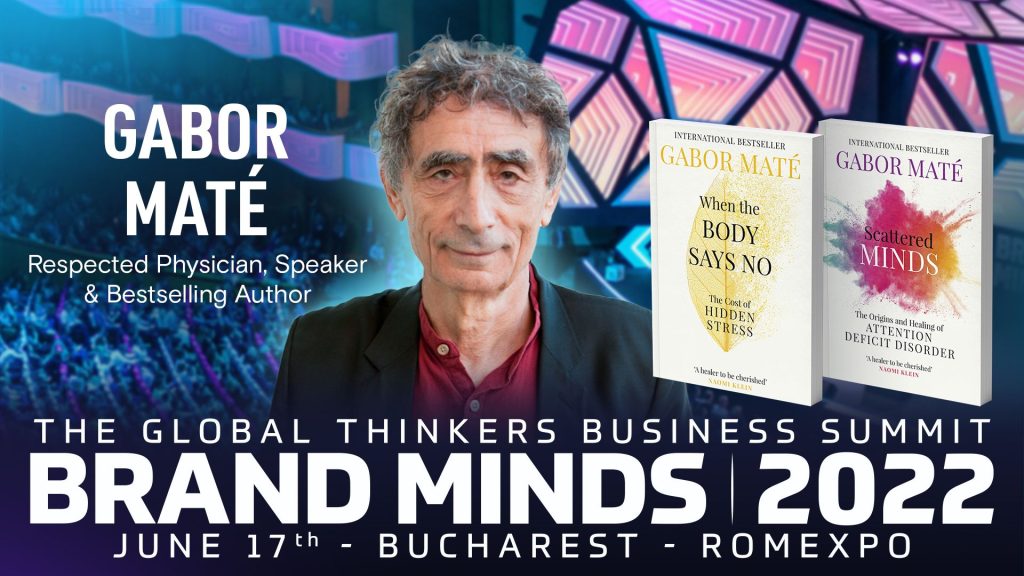 At BRAND MINDS 2022, Gabor Maté will deliver a fascinating speech called When the body says no and delves into the mind/body unity and the stress-disease connection.
You will learn:
Key strategies to recognize a stressful work environment and how to transform it;
Easy-to-implement changes that will benefit your physical and emotional health;
Tactics to create a culture where employees are creative and productive.
Gabor Maté's keynote provides professionals in every industry with actionable strategies on stress management in both workplace and personal life.
His insights help leaders:
Improve employee wellbeing and performance;
Identify sources of stress at the organisational level;
Eliminate stress throughout the organisation.


World Leading Expert on Stress
With over 20 years of research and clinical experience, Gabor Maté's expertise focuses on the relationship between stress and illness and how stress is greatly influencing our health and wellbeing.
Rather than offering quick-fix solutions to these complex issues, Dr Gabor Maté weaves together scientific research, case histories, and his own insights and experience to present a broad perspective that enlightens and empowers people to promote their own healing and that of those around them.
Award-Winning International Bestselling Author
For his groundbreaking medical work and writing, Gabor Maté has been awarded the Order of Canada, his country's highest civilian distinction, and the Civic Merit Award from his hometown, Vancouver.
WHEN THE BODY SAYS NO

: The cost of hidden stress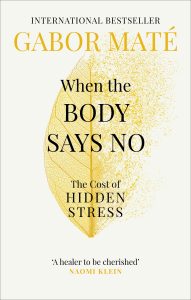 An international bestseller translated into fifteen languages, When the Body Says No promotes learning and healing, providing transformative insights into how disease can be the body's way of saying no to what the mind cannot or will not acknowledge.
Explores the role of the mind-body link in conditions and diseases
Draws on medical research and the author's clinical experience as a family physician
Shares dozens of enlightening case studies and stories, including those of people such as Ronald Reagan, Lance Armstrong and Stephen Hawking
Includes The Seven A's of Healing: principles of healing and the prevention of illness from hidden stress
SCATTERED MINDS

: The Origins and Healing of Attention Deficit Disorder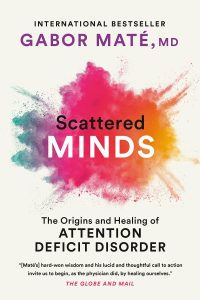 Scattered Minds is written from the inside by a doctor who himself has Attention Deficit Disorder. It offers a completely new perspective on ADD and a new approach to helping children and adults living with the problems Attention Deficit Disorder presents.
Demonstrates that ADD is not an inherited illness, but a reversible impairment, a developmental delay
Explains that in ADD, circuits in the brain whose job is emotional self-regulation and attention control fail to develop in infancy—and why
Shows how "tuning out" and distractibility are the psychological products of life experience, from in utero onwards
IN THE REALM OF HUNGRY GHOSTS

: Close Encounters with Addiction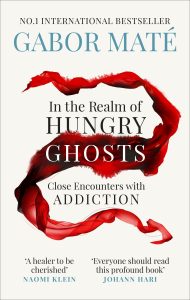 Blending first-person accounts, riveting case studies, cutting-edge research and passionate argument, In the Realm of Hungry Ghosts takes a panoramic yet highly intimate look at this widespread and perplexing human ailment.
Countering prevailing notions of addiction as either a genetic disease or an individual moral failure, Gabor Maté presents an eloquent case that addiction – all addiction – is in fact a case of human development gone askew.
Co-developer of an innovative therapeutic approach
Gabor Maté is also co-developer of an innovative therapeutic approach. This approach is called Compassionate Inquiry and is an international professional training program with thousands of participants (therapists, physicians, counsellors, and others) from over 80 countries.
This program reveals what lies beneath the appearance we present to the world. Using Compassionate Inquiry, the therapist unveils the level of consciousness, mental climate, hidden assumptions, implicit memories and body states that form the real message that words both express and conceal. Through Compassionate Inquiry, the client can recognize the unconscious dynamics that run their lives and how to liberate themselves from them.
His documentary has been viewed by 6 million people in 230 countries
Launched in 2021, Wisdom of Trauma is a documentary focusing on Gabor Maté's work. A week after launch, the movie had already taken the internet by storm with millions of people watching it and saying it was "groundbreaking", "life-changing" and "thought-provoking".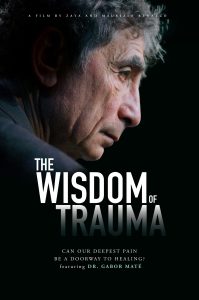 Four years in the making, Wisdom of Trauma presents powerful personal stories illuminating the connection between trauma, illness and societal stress. In the movie, Gabor Maté shows that healing is possible and it happens on two levels: individual and collective.
Come to BRAND MINDS 2022 and learn how to reduce work-related stress and improve professional efficiency from Respected Physician, Speaker & Bestselling Author Gabor Maté!
Scale-up your business with BRAND MINDS 2022!
BRAND MINDS 2022 is the business summit that will help you scale up your business and boost your career.
Over 6000 world-changers from 50 countries across the world are expected on June 17 & 18, at Romexpo.
CEOs, General Managers, HR managers, Marketing Managers, Branding Experts, Startup Founders and Investors from global top organizations attend BRAND MINDS to develop their growth strategy and strengthen their leadership.
BRAND MINDS 2022 is a two-day event
On Day 1, eight of the world's best business thinkers take the stage to share the ultimate insights on leadership, sales, entrepreneurship, personal growth and innovation.
On Day 2, Business and First class ticket holders participate in an outstanding MARKETING STRATEGY MASTERCLASS: The secret science of viral ideas.
Come to BRAND MINDS 2022 if you are looking to:
SKYROCKET your marketing skills
UNLOCK your team's amazing potential
Network with the BUSINESS ELITE
Get WINNING strategies to boost your business
UPGRADE your sales strategy
Learn from the WORLD'S BEST BUSINESS EXPERTS
DAY 1 – JUNE 17th, 2022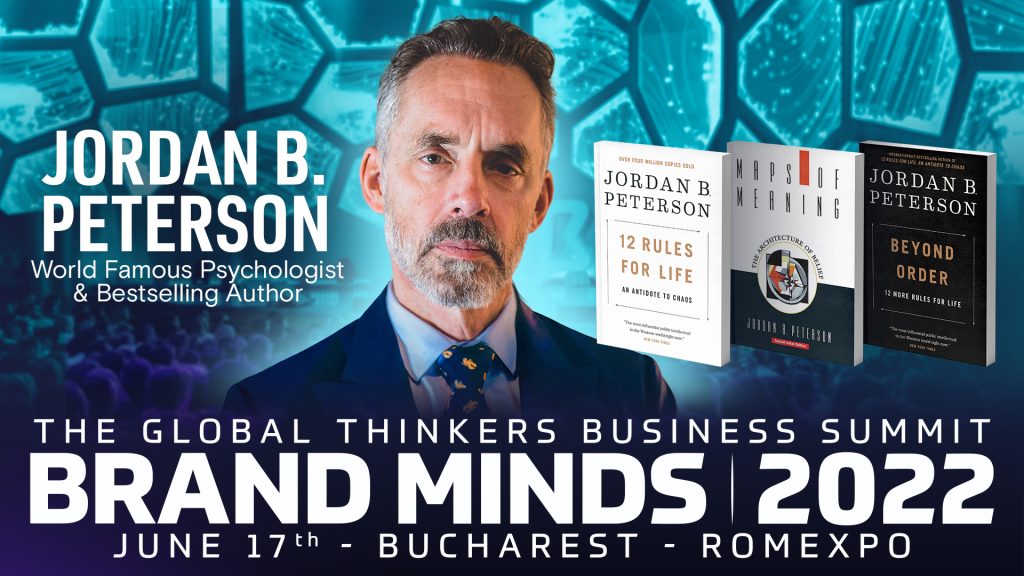 JORDAN B PETERSON – Renowned Psychologist & Bestselling Author
Dr Jordan Peterson is an acclaimed expert on the understanding of personality. His work helps leaders gain psychological insights on leading teams whose members have different personalities.
Jordan Peterson will deliver a memorable speech about the 12 rules for a successful life
You will learn:
The Big Five Personality traits;
How to improve your ability to deal with and understand those around you who have different personalities;
Valuable insights to guide you towards a more courageous, truthful and meaningful life.
Learn how to become the master of your life by following Jordan Peterson's powerful rules for a meaningful life.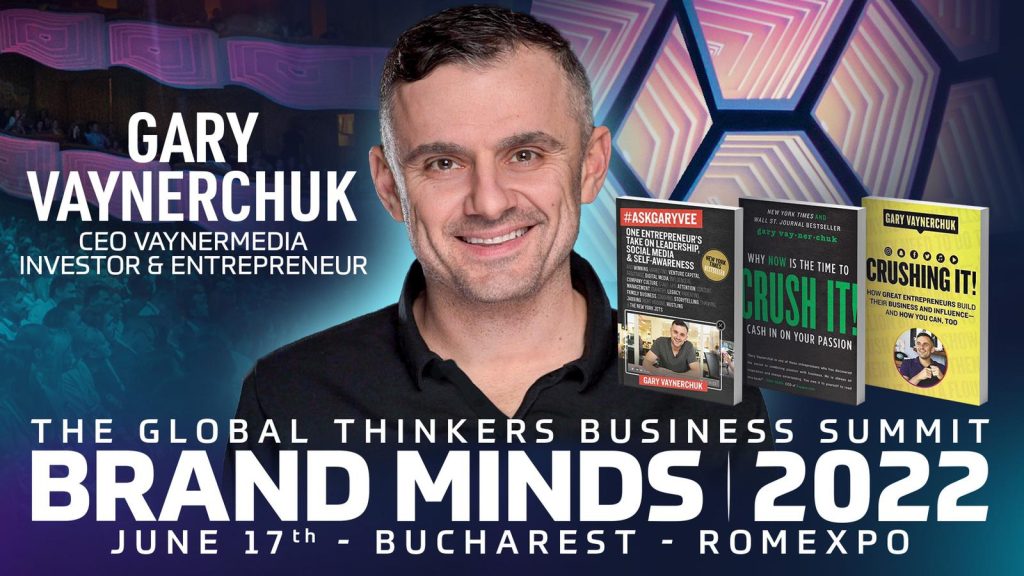 GARY VAYNERCHUK – CEO VaynerMedia, Investor & Entrepreneur
Described as one of the most forward thinkers in the business world, Gary's expertise is anticipating patterns and understanding how these shifts influence markets and customers.
Gary Vaynerchuk's speech topic: The ultimate strategies to build outstanding businesses
You will learn:
How to scale up a company in today's digital world;
Tactics to increase your business' revenues by leveraging digital channels;
Strategies on how to build efficient business partnerships;
Actionable insights on how to amplify your company's image.
Come to BRAND MINDS 2022 and learn how to crush it from the man himself!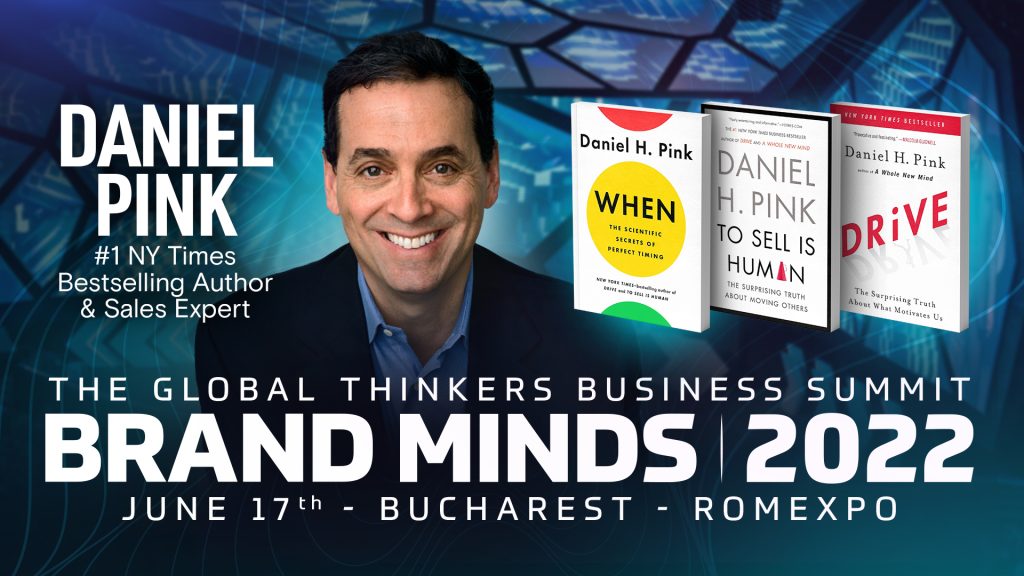 DANIEL PINK – #1NEW YORK TIMES Bestselling Author & Sales Expert
Named one of the most influential management thinkers in the world by Thinkers50, Daniel Pink writes and creates at the intersection of work, psychology, and society.
Drawing on +20 years of research, Daniel Pink is a game-changer in the art and science of selling & motivation.
Daniel Pink's speech at BRAND MINDS 2022 is To sell is human: the new ABCs of moving others
You will learn:
5 ways to frame messages to increase clarity and lead to action;
Why problem finding has become more important than problem-solving;
Why questioning your abilities before a sales call is more effective than pumping yourself up;
Why the most effective salespeople are not extroverts;
2 principles that can move your sales from transactions to conversions.
Attend BRAND MINDS 2022 and boost your company's growth with the latest insights on sales!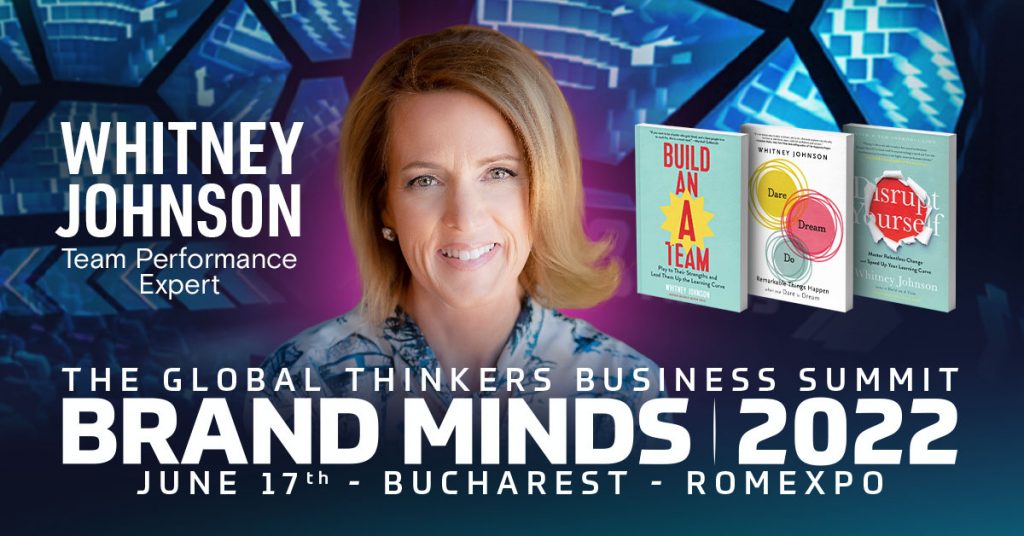 WHITNEY JOHNSON – Team Performance Expert
Whitney Johnson is a world-leading expert on developing high-growth professionals. With +20 years of research, consulting & coaching, Whitney Johnson helps leaders to acquire the necessary skills for leading teams with confidence and a strategic approach.
At BRAND MINDS 2022, Whitney Johnson will share her insights on Leadership: The best tactics of building an extraordinary team.
You will learn:
The 7 accelerants of personal disruption;
Where is your team on the S Curve of Learning ™;
How to leverage disruption in your team's favour.
BRAND MINDS 2022 is where you learn how to improve your team's engagement by applying Whitney Johnson's outstanding leadership ideas & frameworks.
ANGELA OGUNTALA – Futurist & Innovation Expert
Angela Oguntala is a strategy expert on futuristic innovation who is consulting companies on how to design their internal process for a thriving business future.
She has rich expertise in sustainable transitions and experimental processes that catalyse innovation. She has led innovation projects and advised global organizations with billions in revenue, among which we mention: Microsoft, IKEA, Hermes, Philips and more others.
Angela Oguntala will deliver a speech focused on how to RETHINK YOUR COMPANY FOR THE FUTURE.
You will learn:
How futuristic thinking impacts an organisation's core values & practices;
Processes that will facilitate futuristic thinking;
How to nurture foresight mindsets & enhance your team's capabilities.
Attend BRAND MINDS 2022 and discover Angela Oguntala's innovation framework for professionals & companies transitioning towards a challenging future.
DAY 2 – JUNE 18th, 2022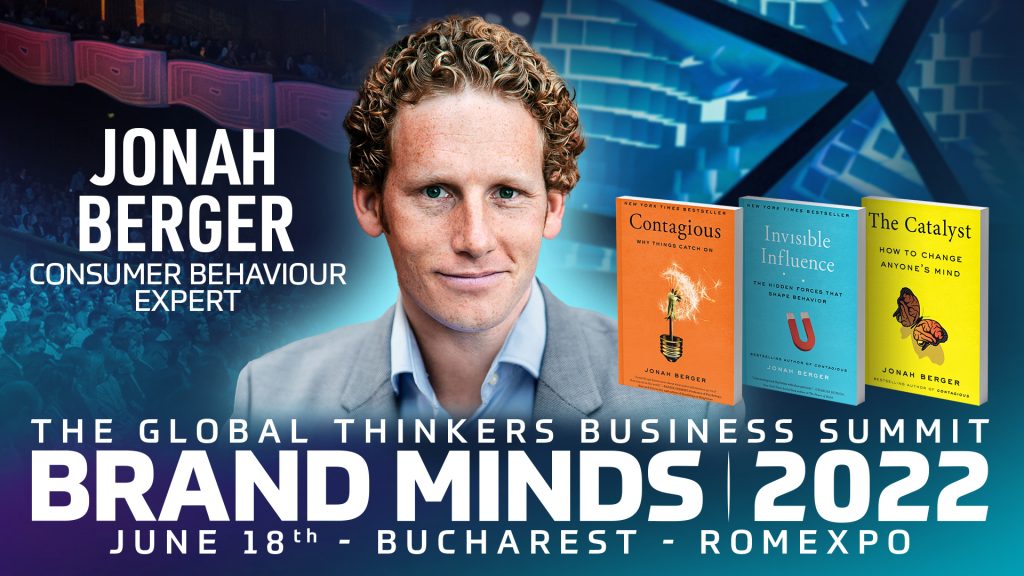 JONAH BERGER – Consumer Behaviour Expert
Jonah Berger is a world-renowned expert on marketing and consumer behaviour, helping marketers persuade their customers. He helped hundreds of companies like Apple, Google, Nike, and The Gates Foundation get their products, services, and ideas to catch on.
On Day 2, he will give a 5-hour masterclass on marketing strategy where he reveals actionable techniques designed to help anyone influence their customers.
Attend BRAND MINDS 2022 and learn how to grow your brand with Jonah Berger's revolutionary strategy of persuasion.
MARKETING STRATEGY MASTERCLASS
The secret science of viral ideas
You will learn:
How to design messages, ads and information that people will share;
5 hidden factors that impede change and how by mitigating them, you can change anything;
6 basic principles driving all sorts of things to become popular.
Now is your time to reach for the stars.
Get tickets to BRAND MINDS 2022 to learn how to build a winning strategy for your business!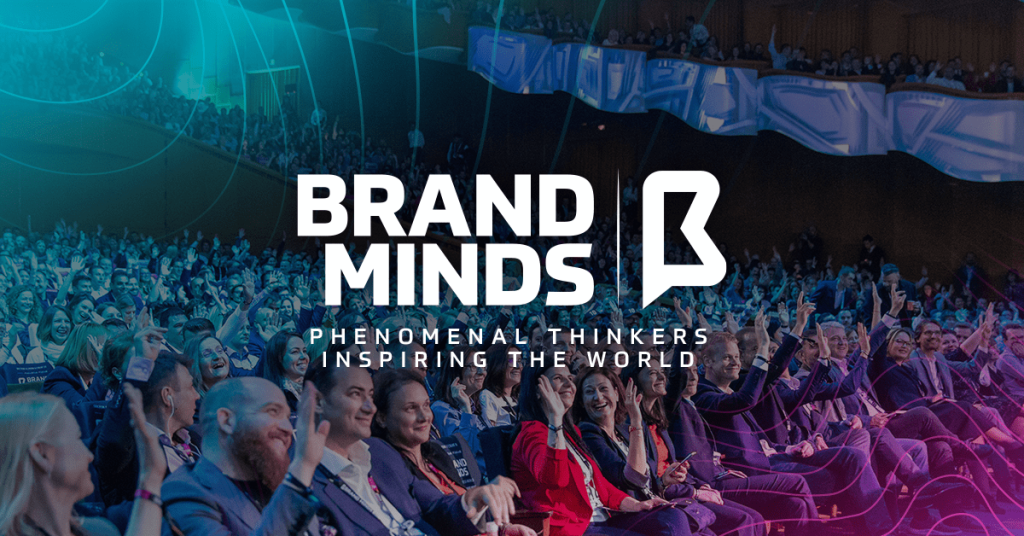 Upgrade your sales strategy with Daniel Pink at BRAND MINDS 2022
We are thrilled to announce that Daniel Pink, #1 New York Times Bestselling Author and Sales Expert, is joining BRAND MINDS, The Global Thinkers Business Summit!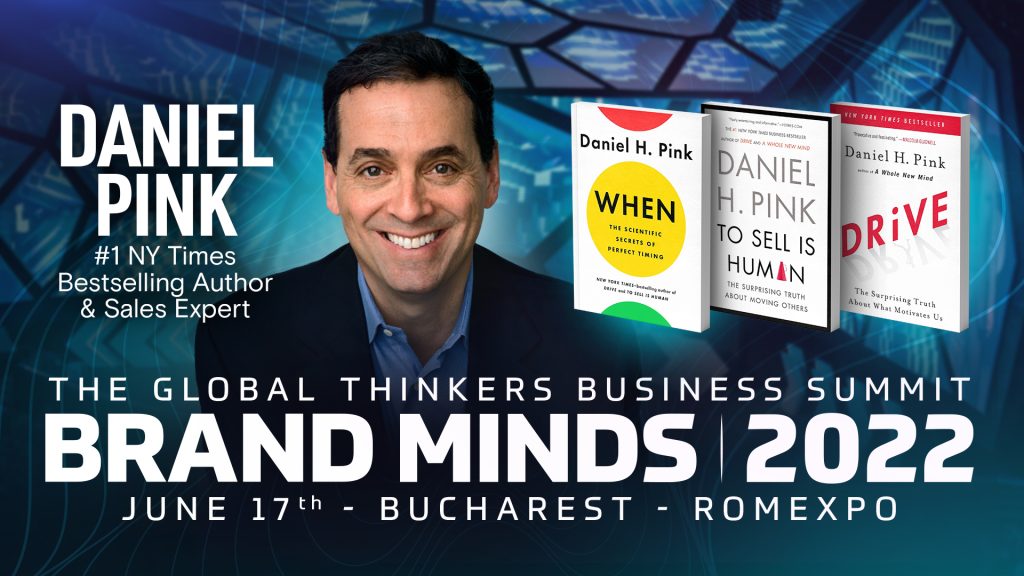 DANIEL PINK'S SPEECH AT BRAND MINDS:
To Sell Is Human: The New ABCs of Moving Others
In the classic movie Glengarry Glen Ross, Alec Baldwin tells a group of salesmen to abide by the A-B-C rule:
"A-Always, B-Be, C-Closing. Always be closing."
Business and human behaviour researcher Daniel Pink says this steamroller approach has become a relic because sales has changed more in the last ten years than it did in the previous one hundred. Today, when buyers have just as much information as sellers—along with ample choices and the means to talk back—the rules have changed.
In his entertaining and provocative presentation at BRAND MINDS, Pink will draw on cutting-edge social science and best practices from organizations around the world to reveal the new A, B, Cs of selling:
A – Attunement (taking another perspective)
B – Buoyancy (staying afloat in an ocean of rejection)
C – Clarity (identifying hidden problems and making sense of murky situations).
WHAT YOU WILL LEARN FROM DANIEL PINK
5 ways to frame messages to increase clarity and lead to action;
Why problem finding has become more important than problem-solving;
Why questioning your abilities before a sales call is more effective than pumping yourself up;
Why the most effective salespeople are not extroverts;
2 principles that can increase your sales exponentially.
GLOBAL EXPERT ON SELLING
Daniel Pink's forward-thinking ideas and blockbuster books are reshaping how organizations approach motivation, timing and talent.
His work lives at the intersection of behavioural science, psychology and business.
His findings go against common beliefs, busting myths about motivation and selling techniques.
His insights help leaders boost team performance and teach team members how to upgrade their selling skills.
+20 YEARS OF RESEARCH ON HUMAN MOTIVATION
Drawing on his extended research, Pink exposes the mismatch between what science knows and what business does.
His insights are essential for sales professionals looking to upgrade their skills and techniques to close more leads.
His newsletter, The Pinkcast, is a rich source of science-based tools and tips for working smarter and living better.
More than 170,000 team leaders and sales professionals across the entire world receive the weekly Pink newsletter.
The newsletter includes a short How-to video and Daniel Pink's thoughts about an idea that caught his attention and seemed worth sharing.
#1 New York Times Bestselling Author of To Sell is Human, When, Drive, and A Whole New Mind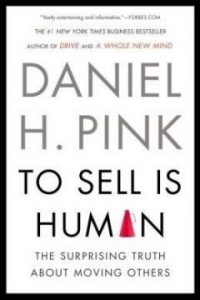 Daniel Pink is one of the best-selling authors of the last decade. His books on work, business, and behaviour have won multiple awards, been translated into 41 languages, and have sold more than 3 million copies worldwide.
To Sell Is Human: The Surprising Truth About Motivating Others offers a fresh look at the art and science of selling.
As was the case with Drive and When, in To sell is human Daniel Pink draws on a rich trove of social science to express his counterintuitive insights.
He argues that selling is not limited to salespersons; we are all in sales no matter what we do for a living. Replace selling with moving people and it's now easy to understand Pink's point of view.
To sell is human is a perceptive and practical book–one that will change how you see the world and transform what you do at work and at home.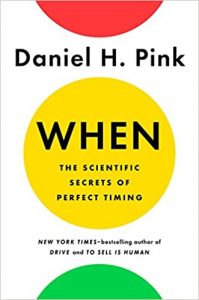 His newest is When: The Scientific Secrets of Perfect Timing. The book was an amazing success and stayed four months on the New York Times bestseller list. It was also selected as an Amazon Best Book of 2018.
In his book, Daniel Pink unlocks the scientific secrets to how we can live richer, more engaged lives, at work and at home. The perfect combination of research, stories and practical application make When an easy yet important read.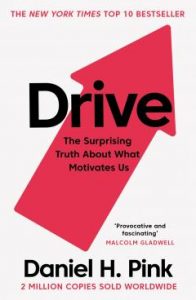 In Drive: The Surprising Truth About What Motivates Us, an Amazon.com and New York Times bestseller, Daniel Pink shatters everything you thought you knew about motivation.
Contrary to common belief, the best way to motivate people is not with the carrot-and-stick approach – money and punishment. That's a mistake. Instead, what leaders should do to boost team performance and satisfaction is to allow them to take ownership of their own work, encourage team members to improve their skills and let them use those skills to achieve a greater purpose.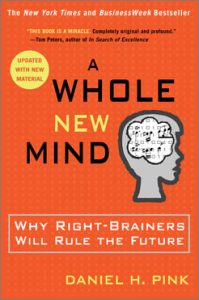 A Whole New Mind: Why Right-Brainers Will Rule the Future is a New York Times, Wall Street Journal, Washington Post and Businessweek Bestseller.
The book is an exciting and encouraging exploration of creativity in which the author shows that the future belongs to a different kind of person with a different kind of mind: artists, inventors, storytellers-creative and holistic "right-brain" thinkers.
Daniel Pink outlines the six fundamentally human abilities that are absolute essentials for professional success and personal fulfilment–and reveals how to master them.
What is Daniel Pink's next book about?
Daniel Pink's next book is called The Power of Regret and is set to launch in February 2022.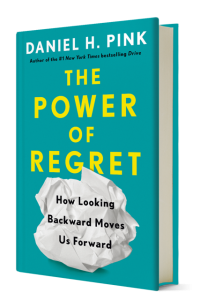 In his book, Pink draws on research in psychology, neuroscience, economics, and biology to challenge widely-held assumptions about emotions and behaviour.
Using the largest sampling of American attitudes about regret ever conducted as well as his own World Regret Survey—which has collected regrets from more than 16,000 people in 105 countries—he identifies the four core regrets that most people have.
Looking to close more sales?
BRAND MINDS is where sales professionals learn the new rules of selling.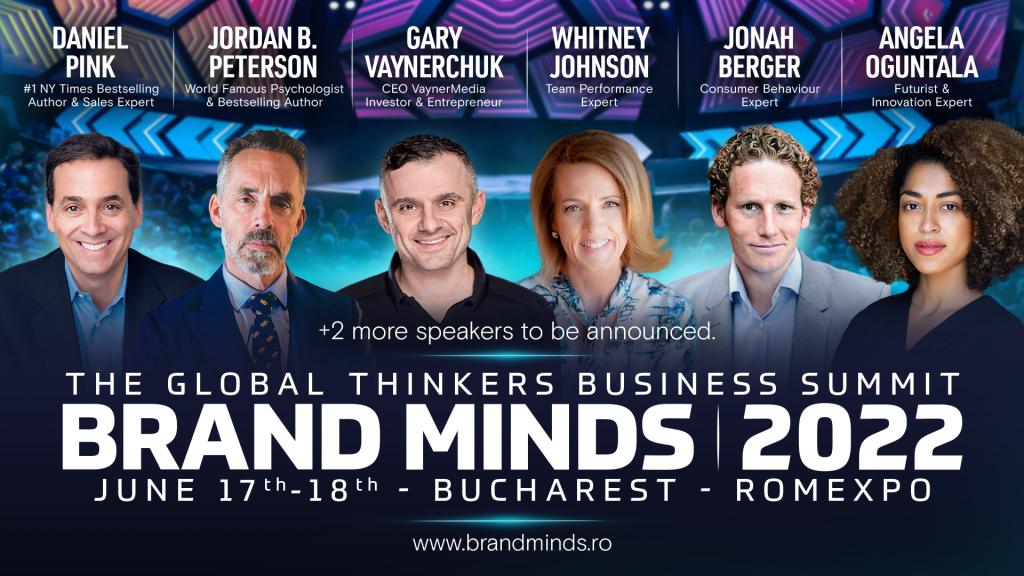 Jordan B Peterson is joining BRAND MINDS 2022
World Famous Psychologist & Bestselling Author Jordan B. Peterson is joining BRAND MINDS 2022. The New York Times called him "The most influential public intellectual in the western world right now."
Do you want to master your life? Get your tickets at BRAND MINDS!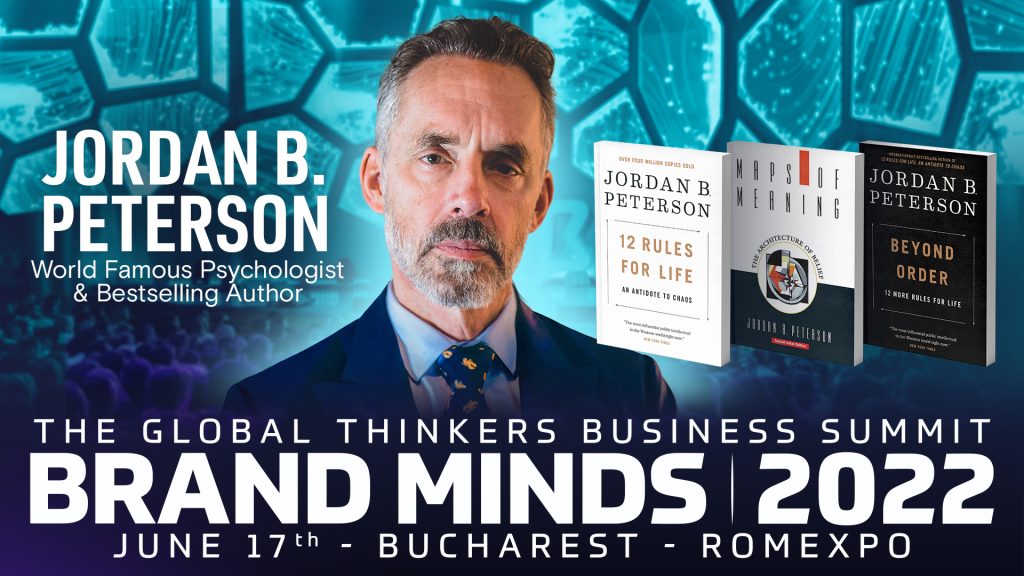 Jordan B. Peterson's speech at BRAND MINDS 2022 will focus on 12 rules for a successful life.
You will learn to:
MASTER YOUR LIFE by improving your ability to deal with and understand those around you
LEVERAGE YOUR STRENGTHS AND WEAKNESSES to thrive in the world
USE THE BIG 5 PERSONALITY TRAITS to build a happier life
A renowned expert on the understanding of personality with +20 years of experience
Dr Jordan B. Peterson is a professor of psychology at the University of Toronto and a clinical psychologist. Before his current tenure, he was a professor of psychology at Harvard.
Mr Peterson has published more than 100 scientific papers, advancing the modern understanding of personality, creativity and competence.
With +20 years of experience as a researcher, Jordan B. Peterson has a deep insight into the source of people's happiness and unhappiness. Having the Big 5 Personality Traits as a starting point, Jordan B. Peterson and his colleagues have developed two tools designed to improve psychological and physical health to interested individuals everywhere.
Jordan Peterson's programs have helped over 200,000 people
Understand Myself is a personality assessment for individuals.
By answering 100 question phrases, you receive a detailed report of exactly who you are and how you are similar to and different from the other people around you.
In terms of your personality, this report provides you with accurate information on your position along each of the Big Five dimensions:
Extraversion (associated with positive emotion)
Neuroticism (negative emotion)
Agreeableness (the primary dimension of care for others)
Conscientiousness (associated with duty, precision and responsibility)
Openness (interest in ideas and aesthetics)
Self-Authoring is a series of online writing programs that collectively help you explore your past, present and future.
According to research, people who spend time writing carefully about themselves become happier, less anxious, more productive, and engaged in life.
The program consists of three modules:
The Past Authoring Program
The Present Authoring Program
The Future Authoring Program
By exploring the past, you can articulate and analyze key positive and negative life experiences. After you understand where you come from, you can correct the shortcomings of your personality and develop your virtues. Now you are ready for your future.
This program helps you envision the future you want and devise a plan to make that future a reality.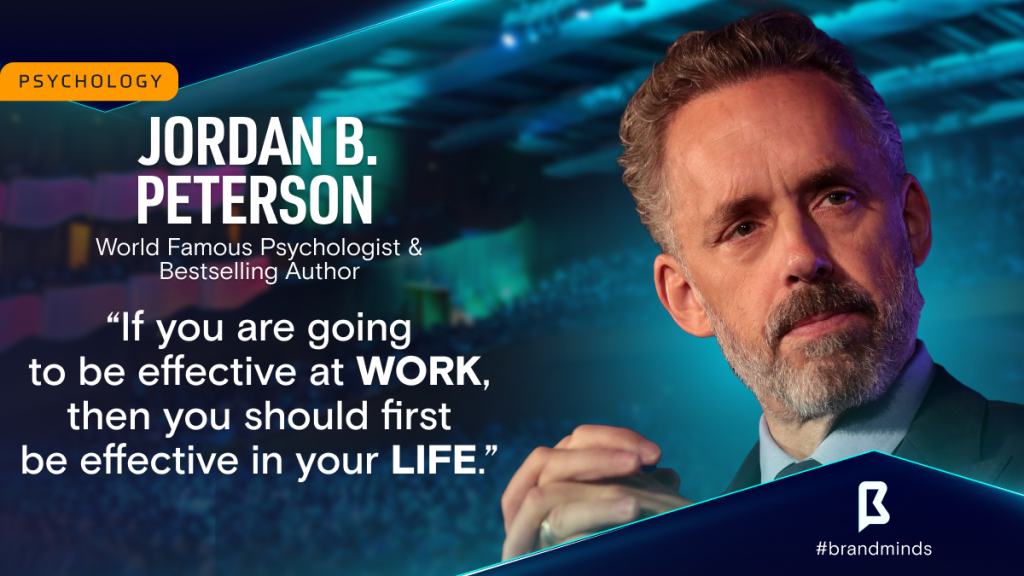 Author of 12 Rules for Life, a #1 New York Times Bestseller
12 rules for life: An antidote to chaos sold 5 million copies worldwide.
The book has been on Amazon's Top 20 Most Sold & Most Read Books of the Week since its publication in 2018.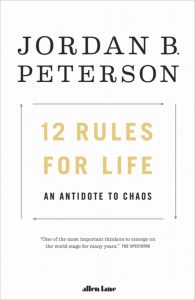 In his book, Jordan B. Peterson provides life advice through essays discussing psychology, mythology, religion, and personal anecdotes. 12 rules for life is at the same time simple and complex, taking psychological ideas and turning them into practical tools that can be applied to everyday life.
Jordan B Peterson's newest book is Beyond Order (2021)
Released on March 2021, Beyond order: 12 more rules for life is Jordan B. Peterson's newest book. In this book, Mr Peterson goes further, showing that part of life's meaning comes from reaching out into the domain beyond what we know, and adapting to an ever-transforming world.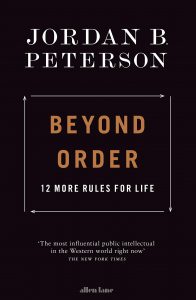 Maps of Meaning (1999) is a bestseller on Amazon
Maps of Meaning: The Architecture of Belief was released 22 years ago. Despite that, the book is currently in the Top 3 bestsellers in Behaviorism Psychology on Amazon, a list that includes the works of Jung and Freud, two of the founders of modern psychology.
The book describes a theory for how people construct meaning, in a way that is compatible with the modern scientific understanding of how the brain functions.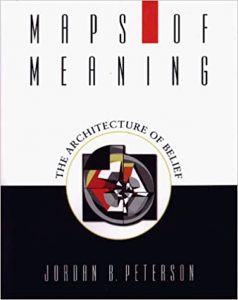 His podcast has been downloaded by +55 million listeners
The Jordan B Peterson Podcast has over 100 episodes and ranks #1 in the Higher Education category on iTunes.
The podcast features interviews with some of the world's most compelling thinkers and scientists discussing interesting and relevant topics such as the relationship between science and religion, values and perception, the nature of human personality, bitcoin, divorce and immortality.
Among his guests are Oscar winner Matthew McConaughey, former FBI negotiator and author Chris Voss and podcast personality Joe Rogan.
Come to BRAND MINDS 2022 to discover outstanding personal growth insights and meet Jordan B Peterson!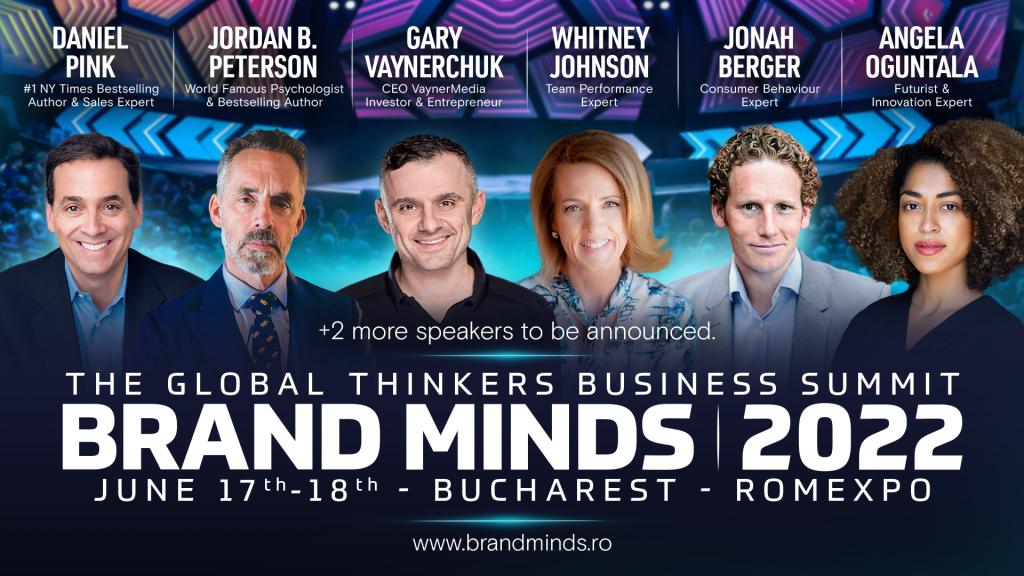 Gary Vaynerchuk is rocking the stage at BRAND MINDS 2022
World-famous Entrepreneur & Investor Gary Vaynerchuk is rocking the stage

BRAND MINDS 2022

.
Do you want to scale up your business? Get tickets!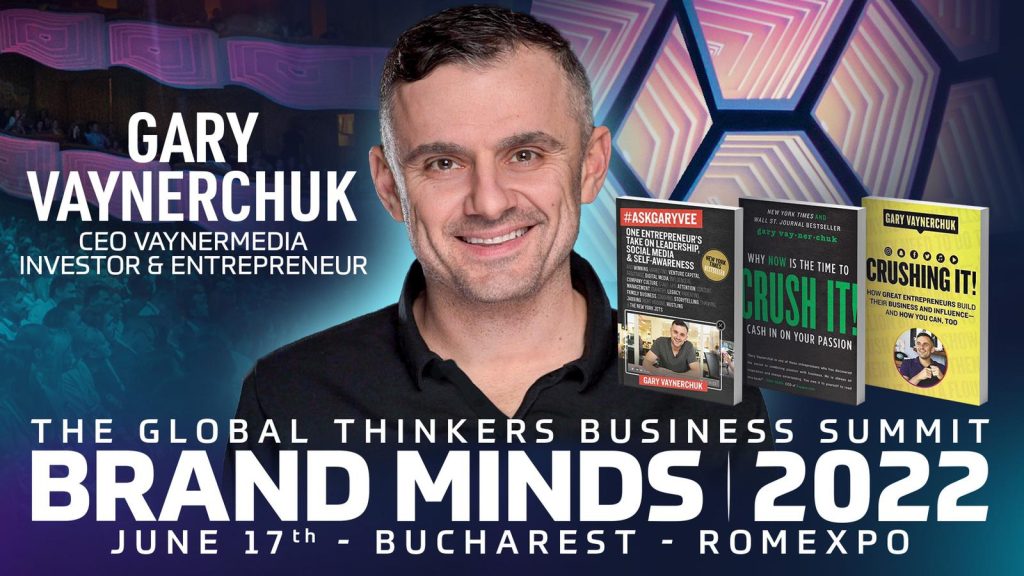 As of 2022, Gary Vaynerchuk's worth is estimated to be around $200 million of which he made $90 million on NFTs
Gary Vaynerchuk is a successful serial entrepreneur & investor, bestselling author and NFT creator.
A pioneer of the internet and social media boom in the early 1990s and 2000s respectively, in 2021 he recognized once again the rise of a new trend – NFTs.
By leveraging new channels to reach and engage with his customers (email marketing, Google advertising and YouTube), he grew first his family's wine liquor business from $3 million to $60 million and then his own business to a global media empire. It took him five years to scale up his family's business and he's been growing VaynerMedia, his company, for the past ten years, but with NFTs, his wealth has grown from zero to $90 million in less than one year. 
His NFT collection was auctioned at Christie's for $1.2 million and outsold famous artists like Andy Warhol and Jackson Pollock.
Gary Vaynerchuk is a trendsetter – he recognized the power of the internet, social media and now the NFT.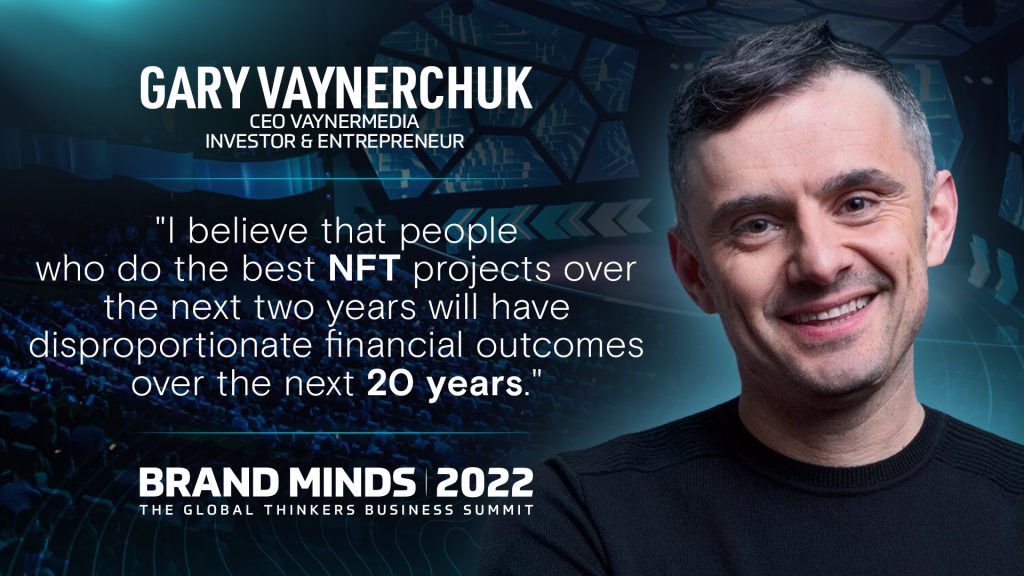 Recognizing where people's attention is going is Gary's strongest suit and the main factor of his success as an entrepreneur and investor.
He is one of the most influential businessmen in the global business world but he says his businesses don't depend on his reputation as an influencer.
I am so business talented that being GaryVee is my side hustle. I do not need to make money by being an influencer, whether that is selling people courses or T-shirts, or using it as a way to get speaking fees, or to get clients for VaynerMedia. I need none of it. If I were completely not an influencer, VaynerMedia would still be a $100 million company, just like Wine Library was built into a massive company by a 20-year-old with zero influence.

Gary Vaynerchuk (quote source)
A prolific Angel Investor
Gary is a prolific angel investor with early investments in companies such as Facebook, Twitter, Tumblr, Venmo, and Uber.
In 2014, he partnered with Matt Higgins from RSE Ventures to form a $25 million investment fund focusing on first-round financing and incubation. The fund has made over 30 investments and is currently incubating two companies that Gary is directly involved with: Resy and Faithbox.
Digital Expert and Media Icon – +30 million combined followers on social media
Youtube
Gary has seen the rise of social media early on and went all-in. He came to YouTube first because he saw its huge potential and directed his attention and his efforts to this platform. And it paid off.
In his YouTube videos, he shares his insights on NFTs, marketing in the year we live in, entrepreneurship 101, success, motivation and gratitude, smart things to do with money, how successful business people think etc.
DailyVee is Gary's daily vlog series where he documents his life as an Entrepreneur and CEO of VaynerX.
Here he talks about social media trends and shares his ideas on business challenges: what to do about Instagram's declining organic reach, how TikTok offers a huge advantage right now, how disruptive innovation is changing the world, the 4 people every startup needs etc.
#AskGaryVee is the show where he answers questions from the audience about marketing, social media, entrepreneurship, and everything in between.
He also invites successful business people and celebrities to talk about their business journeys. So far he's had Ray Dalio, Tim Ferriss, Tony Robbins, Simon Sinek, Arianna Huffington, Seth Godin and others.
Facebook
On his Facebook page, Gary talks about subjects like compassion and how the secret to happiness is kindness.
He urges his followers to find insights into themselves every day and stop being scared of doing what they want to do. He teaches them how to build a big company long-term and how losing and winning both matters.
LinkedIn
If you're first and you're right, you make the most.

Gary Vaynerchuk
He believes LinkedIn is the new Facebook and encourages everyone, from marketers to brand managers to CEOs to leverage the power of this professional platform.
Aside from sharing his branded content (images and videos), Gary posts content specifically designed for LinkedIn: comic strips.
Instagram
View this post on Instagram
Gary Vaynerchuk's newest book sold 1 million copies in 24 hours
Twelve and a Half: Leveraging the Emotional Ingredients Necessary for Business Success is Gary's sixth book and was launched at the end of 2021.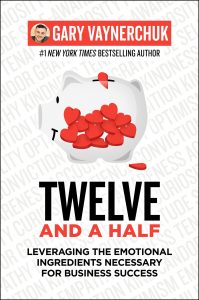 Already the USA Today Bestseller, Twelve and a half (2021) explores the twelve essential emotional skills that are integral to Gary's life—and business—success and provides today's (and tomorrow's) leaders with critical tools to acquire and develop these traits.
Gary's secret to success is using these twelve traits in varying mixtures, depending on the situation. But how do we know when to balance patience with ambition? Humility with conviction? Gary provides real-life examples involving common business scenarios to show you how to use them together for optimum results.
5-time New York Times Bestselling Author
Crush It!: Why NOW Is the Time to Cash In on Your Passion (2009)
Crush It! is Gary's first bestseller where he clearly established that the internet was a venue for turning your passion into your career. It's an informative book which provides step-by-step instructions on how to use platforms like Twitter, Facebook, and Tumblr to develop a personal brand online.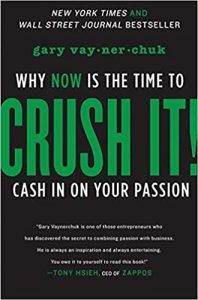 The Thank You Economy (2011)
The Thank You Economy offers compelling, data-driven evidence that we have entered into an entirely new business era. In this era, the companies that see the biggest returns won't be the ones that can throw the most money at an advertising campaign but will be those that can prove they care about their customers more than anyone else.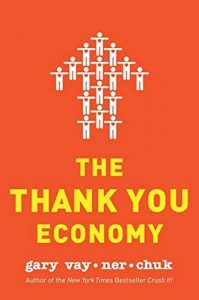 Jab, Jab, Jab Right Hook: How to tell your story in a noisy social world (2013)
Jab, Jab, Jab Right Hook is Gary's third best-seller where he aims to show managers, marketers and small business owners how they should be outlining and approaching their social media strategies.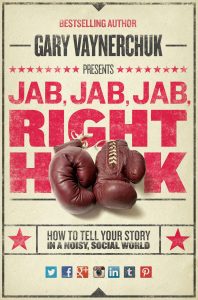 #AskGaryVee: One Entrepreneur's Take on Leadership, Social Media, and Self-Awareness Hardcover (2016)
The #AskGaryVee book is the product of over a year's worth of answering questions on business, entrepreneurship, social media, leadership and more on his YouTube show. This book is chock full of valuable and relevant insights that every marketer and business founder should read.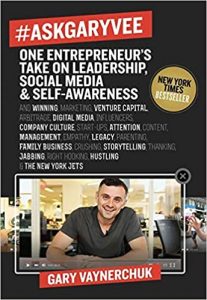 Crushing It! How Great Entrepreneurs Build Their Business and Influence-and How You Can, Too (2018)
In this book, Gary offers new lessons and inspiration drawn from the experiences of dozens of influencers and entrepreneurs who pursued their dreams by building thriving businesses and extraordinary personal brands.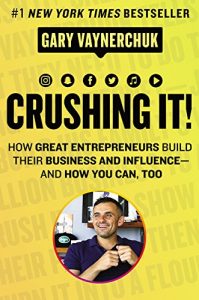 What is Gary Vaynerchuk's mission?
Gary's mission is to try to impact entrepreneurs and people with a positive and practical mindset.
He supports twenty-year-olds as well as forty-year-olds. He tells the first to be patient and put in the work and the latter to start their own companies because they have experience and context.
Stop complaining. Figure out who you are. Triple down at what you're good at. Don't imitate others. Figure out what puts you on fire. If you're good at what you like, become tunnel vision. There are way too many voices telling you what you should do and how you should do it. Don't listen to them. Have the conversation with the person who's holding you back. Stop worrying about the opinion of others, may they be your friends, your spouse or your colleagues.

Gary Vaynerchuk
Entrepreneurs, Top Executives and CEOs attend BRAND MINDS to learn the ultimate strategies to build outstanding businesses. Get your tickets today!