The story behind the brand: NIKE
Whether or not you own a pair of Nike sneakers, the brand is one of the most valuable in the world. This is its story.
NIKE was co-founded by Phil Knight and Bill Bowerman in 1964.
Now a billionaire businessman, at the beginning of his career Phil Knight worked as a sports reporter and accountant.
At university, he earned awards for his track performances as a middle-distance runner in the late 1950s. His track-and-field coach was Bill Bowerman.
Two years before launching Nike, Phil graduated with a master's degree in business administration from Stanford.
Combining his love for running and his newly acquired business skills, Phil launched his shoe company called Blue Ribbon Sports intending to import high-quality and low-cost running shoes from Japan into the American market.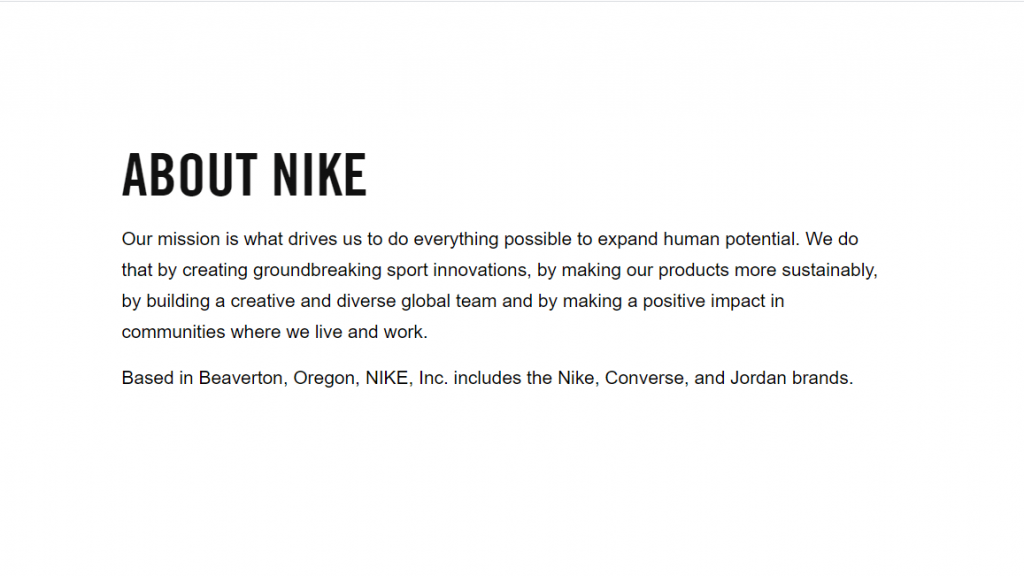 Seven years later, in 1971, the company had grown to fifty employees. The collaboration with the Japanese shoe supplier had ended and Phil chose a shoe factory in Mexico that had been endorsed by Adidas to manufacture his shoes.
He also needed a new name for his first order of leather soccer shoes which he would sell as football shoes. Looking for the best name, he ran a poll of his employees and came up with a name himself, Dimension Six which was rejected by everyone for being "unspeakably bad".
The rest of the suggestions were not great also. Unfortunately, he didn't have the time to come up with new names as he was on a deadline from the factory, the advertising department and the U.S. Patent Office where he needed to file paperwork with for his new shoe.
At the last minute, he received one more suggestion from Jeff Johnson, the company's first employee. He said this particular name came to him in a dream the night before: Nike. It was the name of the Greek winged goddess of victory, it was short and had a strong sound thanks to the K letter. It had all the attributes of a good brand name that sticks in the mind of customers. With only a few seconds to make his decision, Phil chose Nike and the rest is history.
The company changed its name from Blue Ribbon Sport to Nike in 1978.
The surprising story behind Just do it, NIKE's iconic tagline
In 1987, Nike was preparing to launch its first major television campaign, which included commercials for running, walking, cross-training, basketball and women's fitness.
Creative agency Wieden+Kennedy had been hired to create and run the campaign. Each spot was developed by a different creative team and Dan Wieden, founder of the agency felt the campaign needed a tagline that would bring everything together.
In a 2009 documentary about advertising, Dan confessed that he took inspiration from a convicted murderer's last words to the firing squad before his execution: "Let's do it!" Nike didn't feel like the campaign needed the tagline but allowed it nonetheless.
Just do it is among the most popular taglines in the world. In just three words this simple tagline empowers athletes everywhere to stop overthinking and just take the first step. That's all there is to it. Why? Because if you have a body, you are an athlete.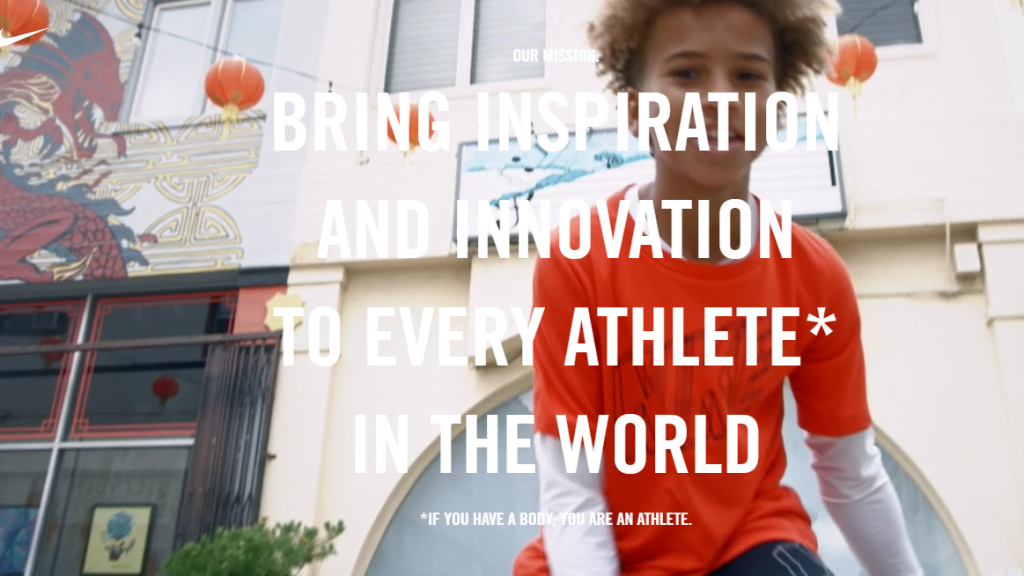 NIKE & Michael Jordan – the collaboration that gave NIKE a boost to global success and brand awareness
In 1983, Adidas was a billion-dollar company with a multinational operation leading the athletic footwear industry. Nike was already a strong competitor, gnawing at the company's lead and looking for a way to overtake it.
In 1984, Michael Jordan was the undisputed star of basketball. He wanted to sign with Adidas, but Nike made him a better offer namely $ 500,000 a year for five years and the opportunity to design his line of shoes.
Listening to his parents' advice, Michael Jordan said yes to Nike's offer. The next year, Nike launched the first pair of Air Jordans onto the market.
The new shoe was insanely successful. The company sold $126 million worth of Air Jordans in the first year of the deal. A new edition of the shoe dropped every year of Jordan's playing career.
Michael Jordan, considered by many to be the Greatest Of All Time in the history of the NBA made $1.3 billion from his thirty-six-year partnership with Nike.
His long-time collaboration with Nike helped the brand become the leading athletic shoe manufacturer in the world.
The company maintained its celebrity design collaborations as part of its business strategy. Over the years, the brand has collaborated with rapper and record producer Kanye West, singer and songwriter Drake, fashion house Dior, jewellery brand Swarovski, Louis Vuitton artistic director Virgil Abloh and founder and head designer of cult Japanese label Undercover Jun Takahashi.

How to grow your business with 1 strategy framework
NIKE has contributed to the rise of the sneakerhead culture
The sneakerhead culture began in the 1970s but Nike's deal with Michael Jordan contributed to its global development.
Last year, Financial Times estimated the sneaker resale market was close to US$ 2 billion. The Jordan brand, a subsidiary of Nike, continues to largely drive sneaker sales, generating $US3.14 billion in revenue between May 2018 and May 2019. The Air Jordan 1 is widely credited as the shoe that began sneaker culture.
This year, the brand has also become one of the most valuable brands in the world. Michael Jordon's game-worn autographed Nike Air Jordan 1S from 1985 sneakers sold for $560,000 at a Sotheby's auction making them the most expensive sneakers ever sold.
The rarest and the most desirable sneaker ever made is the Nike MAG, the sneakers worn by Marty McFly when he time-travelled to 2015 in Back to the Future II 1989 movie. Although disintegrating, the sneakers sold for $92,100 in 2018. The money raised went to Michael Fox's foundation for Parkinson's research.
Who is the biggest sneakerhead? The biggest sneakerhead is entrepreneur Miles Nadal, who spent more than US$1.2 million on a collection of rare sneakers in a sale managed by Sotheby's in 2019. The collection included a pair of 1972 Nike Waffle Racing Flat "Moon Shoes", one of the most significant artefacts in Nike's long history.
NIKE today
Today Nike operates a total of 1,096 retail stores throughout the entire world.
The fifty-six-year-old company is the world's largest athletic shoe manufacturer with an estimated market share of  28% and EURO 35 billion in revenue for 2019, followed by Adidas with EURO24 billion (Statista). 
One of the brand's core values is supporting and giving back to the community. To achieve this goal, Nike has created various funds:
Nike Community Impact Fund supports grassroots organizations in communities within the United States and Europe.
Nike School Innovation Fun partners with school leaders in Oregon to increase the number of students who graduate and to prepare students for college and careers.
Nike N7 creates positive change for the next generation of Native American and Aboriginal youth by getting kids active.
Through Nike Community Ambassadors more than 5,700 employees make a positive impact in communities around the world by providing quality coaching for kids in sports and play.
The brand isn't afraid of creating controversy while standing up for its beliefs. After the 2018 Dream Crazy ad was launched, some people set their Nike sneakers on fire while others praised the brand for doing the right thing.
Combining innovation, great online and offline customer experiences, community engagement and fresh designs, Nike is one of the world's forward-thinking brands that will stand the test of time.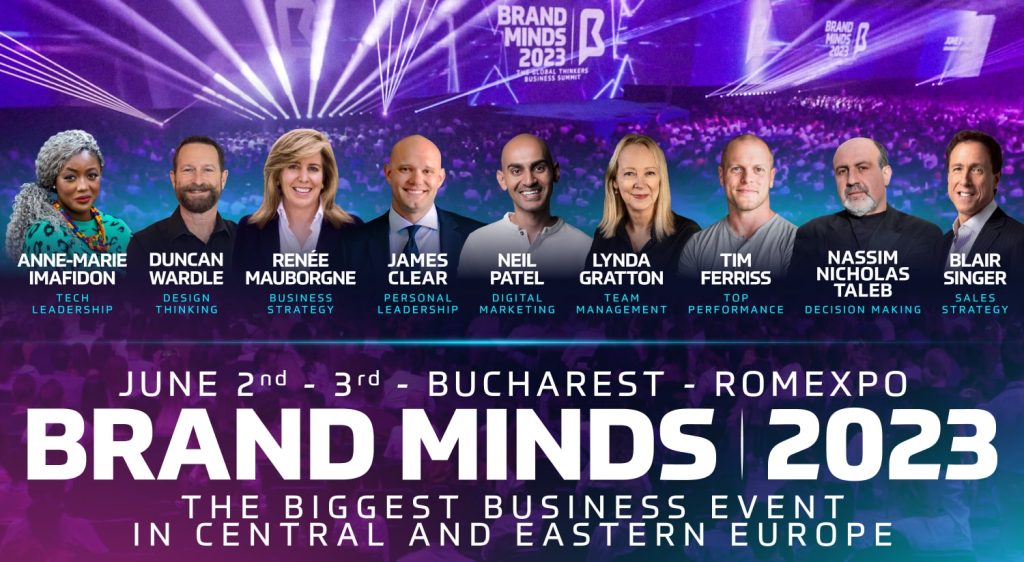 How to use AI to Create Powerful Stories for your Brand – 5 Recommendations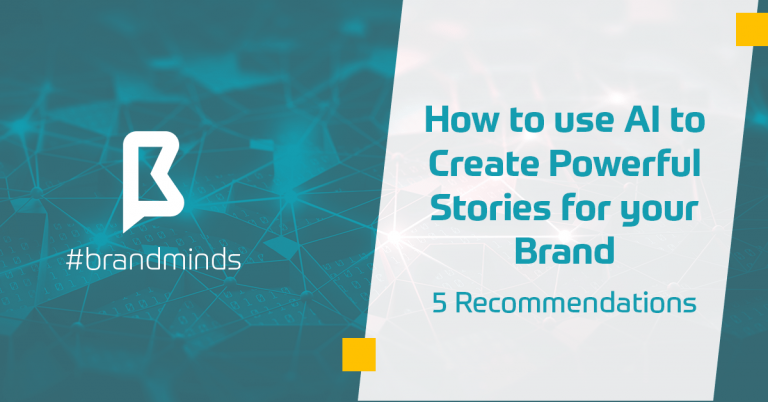 Creating powerful stories is about going beyond your brand or your product; it's about your audience.
Yes, you have your audience profile persona in place, but people are much more than mere demographics – how old they are, where are they working, if they are married or not, if they are parents or living with their cat.
Today's challenge for marketers and other professional communicators is creating powerful stories for your brand that your audience connects with on a deep emotional level.
Martin Adams is CEO and co-founder of Codec, a company which specialises in Artificial Intelligence Marketing. Martin has a 15-year experience in technology, media and blockchain.
Learn more about Codec here: This tool helps you create content your audience will love.
This article presents his recommendations on how to use AI to create stories.
How to use AI to Create Powerful Stories for your Brand
First of all why do marketers need the help of AI?
Here are 8 reasons marketers need the support of AI according to Martin Adams, CEO of Codec:
Because audiences are fractured and fragmented;
Audiences are spending time on different locations and different mediums;
The social platforms are constantly crafting new creative formats;
Content clutter is reality which means getting through to your audiences, even if the story is great, is harder and harder: on the internet, in just one minute, there are 3.7 Million search queries on Google, 18 Million text messages, 973.000 Facebook logins etc and the numbers are rising since 2017;
Increased expectations from your audience – according to the Millennial Research Study published by McCarthy Group on January 2018, 78% Millennials expect to be entertained by marketing content they consume;
The traditional advertising content – rather than the storytelling approach – is no longer enough or efficient, it no longer brings the expected results;
The UGC content is more relevant to your audience than brand focused content;
The audience fights back interrupting advertising with adblock tools.
So far marketers and brand managers have used technology to manage, distribute and measure content created by their teams. Technology did not support communication professionals at the insights or creating stage of their marketing campaigns.
Unfortunately, statistics have shown that campaign effectiveness is decreasing starting with 2012 according to ipa.co.uk.
Brands have seen that sales activation activities have brought short-term sales uplift while brand-building activities have been directly linked to long-term sales growth.
Marketers need to make their brands relevant in their culture again. AI can play a role here.

Martin Adams, CEO of Codec.ai
Brands need to be relevant for audiences without interruptions.
How are they going to do that?
Create engaging customer experiences to be noticed;
These customer experiences need to be interesting;
Content marketing is the appropriate tool to achieve this goal.
How can you use AI to create powerful stories that generate better leads and customer experiences?
Here are
5 recommendations.
Today AI can support and assist marketers and communication professionals at the first step before creating content – insights.
1. Use AI to identify the right audiences
Martin Adams recommends marketers to identify tribes, not demographics because tribes are networked groups of individuals who share the same interests and passions.
Why market to tribes, not demographics?
They are identifiable, stable, united by shared rules of behaviour and preferences.
2. Use AI to build empathy with the right audience from the beginning
With the help of AI understand what the tribe wants to consume beyond your brand or product: topics of discussion, deep passions, what their audience cares about.
Then create content around that, insert your brand/product inside the area that your audience is interested about.
[bctt tweet="Understanding your audience's demand makes storytelling possible, impactful and efficient." username="brand_minds"]
We need to stop interrupting what people are interested in and BE what people are interested in.

Craig Davis, former Creative Director of Saatchi & Saatchi
3. Use AI to seek out behaviours, passions and need states
Use AI to seek out behaviours, don't create your marketing campaign with the sole purpose of interrupting your audience's behaviours.
[bctt tweet="Focus on generating insights that reflect the stable passions and need states of your audience." username="brand_minds"]
Identify one insight that is characterized by the following features:
your tribe is passionate about this need;
this need is underserved;
this need is emotional and deeply connected to your audience's psyche.
4. Use AI to help you leverage the right data
[bctt tweet="Marketers need to switch from intent-focused data to empathy data." username="brand_minds"]
Intent-focused data is shown by search engines and help drive e-commerce behaviours. But this data doesn't provide marketers with meaningful data regarding that person.
[bctt tweet="Marketers shouldn't talk to their audience only with the purpose of achieving brand's commercial goals." username="brand_minds"]
Marketers need to extract empathy data from understanding how the audience interact with content and culture.
Storytelling starts by understanding culture and AI is the most powerful tool in the world to do this.

Martin Adams, CEO of Codec.ai
5. Use AI to understand the who, what, why and when of their content preferences
AI can identify the following details:
the tone of voice that your audience is responding to;
the image types, colors and framing that your audience like;
the content format they prefer;
the platform they spend time on.
Here is a great example of audience-focused marketing campaign from Dove, You're more beautiful than you think:
Mistakes to avoid when using AI and data to create better stories
As intelligent as it may be, AI is just a tool and Martin Adams warns marketers against making the following mistakes:
#1 Thinking that content is a format choice
Storytelling is about making things that audiences want and care about after we understand demand. It is not a particular format choice – images or videos or questionnaires.
You need to listen, really listen with no judgement.
Remember: it's not about your brand's needs, it's about your audience's.
#2 Having blind faith – in either yourself or the AI
Don't fall into the trap of thinking that you know better than the AI. AI is designed to help and support your marketing efforts providing you with valuable information.
Also don't go to the other extreme of having blind faith into the AI – use your intuition to veto bad data.
#3 Doing content by numbers
AI cannot create content that you should follow by numbers.
Instead use your creativity to bring AI supplied data to life.
Wrapping Up
Find your tribe;
Understand your tribe's demand;
Build empathy;
Deliver them the content they want in the form they prefer.
How To Engage With Your YouTube Subscribers To The Full Potential
Over the years, YouTube has become the go-to place for content creators to showcase their amazing work to a massive audience. YouTube gets over 30 million visits a day, according to blog.elink.io. And in a period of time when Facebook is pushing a lot on video content, YouTube decided it's high time it got back on its target radar as the number one video platform out there. Therefore, one of its moves was creating YouTube Community, a place for YouTubers to interact with their fans and followers in a very friendly environment. The YouTube Community gives creators a space to post various types of status updates – polls, pictures, text, GIFs, links and more. Subscribers and other visitors can then like or comment on these posts.
At launch, YouTube had extended the feature to just a few creators, and, according to engadget.com, the rollout has been slow ever since. But the response has been pretty positive and YouTube said it planned to add more channels following the launch. And, in fact, at the end of November last year, YouTube today announced that its Community feature is available to anyone who has a channel with more than 10,000 subscribers. The YouTube Community tab replaces the Discussion tab, the place where creators and viewers used to have general conversations. The main difference between the Community tab and the Discussion tab is that the Discussion tab was purely text-based, whereas the Community tab allows a variety of posting and discussion capabilities.
To get inspiration for your own community posts, follow the community posts of channels you subscribe to by visiting their Community tab or by viewing the Subscriptions tab of the YouTube app.
"It's extremely important to engage with your users in the comments section. Try to respond to every comment you get; not only will this help your video engagement, it'll help you mold your community as you see fit. Also, the more engaged a specific user is with your channel, the higher the likelihood that your videos will make it into their emails and notifications," wrote Jayson DeMers  for Forbes.
How to use the community tab feature to its best capacities? Here are some steps that will help you along the way:
Tell your followers about the new feature and how you intend to use it, for them. To add a link to your Community tab in the video description, open the tab and copy the URL from your browser's address bar. Share the video on your Community tab to make sure first-time visitors to this tab know what they can do to engage with your channel.
Reach more. Try cross promoting other channels and creators, or promote your own second channel through the Community tab. This is a handy way of increasing your reach and letting people know about the other content that you care about.
Make sure your subscribers enable the notifications. You may use a video or a community post (or both) to let subscribers know how to get notified about your latest channel activity. Tell them that they need to click the bell icon to the right of the button they use to subscribe.
Use polls to get to know more about your target. Polls are a great way in which you can easily find out if they liked your video or not or what they want to see next. You can then refine your content based on their suggestions and provide more quality content to your audience.
Promote your products. "Post a status update to the tab with an image of your product and a link to the product's sales page. Consider creating a special landing page on your website for your channel subscribers and offer an exclusive discount just for YouTube visitors to measure the results," said socialmediaexaminer.com.
Create teasers with the following content of your videos or/and of important launches and events you have for your brand. Offering this exclusive new content will spark their interest and get them on your channel when you launch the new finished product or service. At the same time,you can also promote successful past videos for the people that haven't seen them yet.
Share exclusive GIFs and memes. Don't forget we all want to have fun and enjoy our lives and we were drown to the social media platforms because they offered just that. A brand that can show emotion and humor is a brand that will always win people's hearts and one that they can relate to.
How to make it work for your brand with Facebook's new changes
After the new Facebook News Feed changes, all of the marcomm industry has been left wondering what are the best ways of keep on bringing success for the brands and the companies.
We are offering you some solutions that we believe will help you and your business:
Put more emphasize on the content and its value. Even you will post less frequently, try and create content that will stimulate the conversation, bringing more comments and shares.
Avoid click and engagement bait
Use Facebook Live. Live videos get the best interaction of Facebook of all the content posted and,moreover, bring instant interaction and reaction from the followers. A manner to attract more people to your live video is to announce your followers you will have a video session and when it will happen, plus add people in your video and invite people to watch. Moreover, the viewers can interact by posing open questions or by submitting questions during the live feed.
Use the "See First" option. What it happens is that when your followers activate this option they're less likely to miss your updates. All they have to do is click on "Following" and then "See First" on your page and everything is settled.
Get into Messenger Chatbots, learn about them and use them. They will allow you to nurture leads and sell.
"Businesses in the travel, finance, media and entertainment, health, and retail sectors in particular have all found success with these pocket-sized personal assistants. For example, you can open up Facebook Messenger at breakfast and ask your weather bot what Mother Nature has in store for you that day. Then you can ask your favorite newspaper bot for the latest sports or business headlines. Planning a trip? Message a travel bot for flights and hotel recommendations, to rent a car, and more. Bots use AI technology to understand your question, find the right response, and deliver it in as conversational and "human" a way as possible," wrote Rob Mathison for Hootsuite.
Learn how to use to perfection Facebook ads. Even the advertising politics are in a continuous change, mastering your ads' strategy is the way to reach the best your target.
How live blogging at events can help your brand
Live blogging is a great guerrilla marketing tactic that can help you grow your following and voice in the media, taking advantage of the event's audience and speakers. When you live-blog, you can get attention in the moment from people attending the live event and even a bigger audience,adding the people that couldn't attend the event,but were interested in the subject.
According to socialmediaexaminer.com, live blogging can focus on: an entire event, several connected sessions or presentations, a single presentation, a behind-the-scenes look into the event.
Lisa Barone, vp of strategy at Overit, explained for Ad Week how a person can make the most of live-blogging as part of a strategy to develop brand influence.
Do your homework. Before you start signing up for events, Barone said it's important to understand your audience, the people important to your brand and find the events those people are attending.
Have a plan. Barone said it's easy to send someone to a conference and tell them to cover what happens. You'll get better, more targeted content if you create a plan. What sessions should they attend? What topics do you want to focus on? Are they live-blogging every session they attend or write one recap post?
Make the right connections. Don't wait until you arrive at the event to start connecting with people. If part of your plan is to interview speakers, make that connection ahead of time and schedule time before they speak.
Promote your attendance. If people don't know you're at an event, they won't look for coverage from you. Barone said, "don't wait until the event to let people know what you're doing."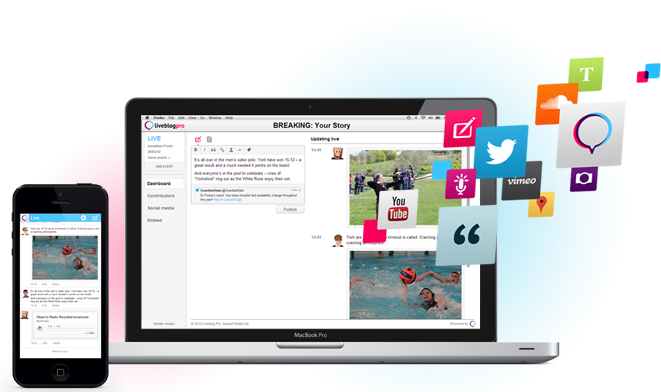 Moreover, other facts that we consider need to be taken in account are:
Engaging with the audience as often and early as possible
"Getting your audience involved not only elevates their voice, but also empowers your messaging. You can also start creating various touch points with your audience by creating brand awareness videos and social-media sharing contests that encourage people to talk about your event. You can even use a little incentive like a give-away or advance content from speakers. Once you have an idea of the type of content you want to create, it's best to lay it all out. Content calendars can help program content from your event throughout the year so you know how each piece fits together," explains Nate Bird for visual.ly.
Teasing your session. If you are speaking at the event, you may want to write about your session also before it occurs. Not only is this is a great way to repurpose content that you have spent a lot of time creating, but it also builds anticipation for your session.
Encouraging the audience to share on their social channels using the dedicated hashtag.
More ideas one can find here.
Is it illegal or not to regram?
Copyright is always an issue than one posting on social media should be careful of and pay attention at. Due to the fact that Instagram doesn't include the ability to regram directly within the app, many people have feared that this practice of sharing other people's content is actually a violation of the Instagram terms of service (TOS).
Moreover, there was a statement published some time ago that was saying that in the Instagram's terms of service sharing content other than your own was a violation of the platform's terms. Therefore, regramming was a violation.
But, according to socialmediaexaminer.com, Instagram has updated their TOS to state that you're responsible for any content you post on Instagram. Sections 7 and 8 speak directly to the types of content you're responsible for. And one can read the most current version of Instagram's terms here.
So what are the steps that somebody must take in order to make sure they are not breaking any laws or rules?
Get permission from the owner to share his / her content. You can do that either by commenting on their post letting them know that you want to share their photo or video with your audience. Then you can ask if you can have their permission to repost it. You can also send the user a Direct Message asking the same thing. Once they give you response in writing, giving you permission to repost the picture, then you'd be allowed to repost the picture. If they don't respond, don't use it. Asking is not enough. You need actual consent.
Still according to socialmediaexaminer.com, there are two types of consent: implied and explicit. Implied consent is when users post content with the expectation that it may be regrammed (when the company or the brand has a running campaign with a certain hashtag that wishes it will bring along the wished target and, at the same time, is looking to engage them and make them share the info and get other people involved as well). Explicit consent is when the original content creator gives you direct permission to repost their content on your Instagram account.
2.  Get attribution to the original user. Don't forget to credit the person or the brand you are getting your information from.
3. Use the Repost for the Instagram app. Available for both iphone and android devices, repost for Instagram makes it easy to #Repost your favorite photos and  videos on Instagram while giving credit to the original Instagramer. The benefit of using this app is that it will add a watermark to the image with the original post creator's Instagram username. This makes it clear that the content is regrammed and provides attribution to the original creator.
4. There are now also a variety of platforms and services designed for brands to ask users if they can use their content. According to Debbie Miller, on her article on agorapulse.com, one example is a Content Rights Solution designed by TINT who creates a variety of social display tools. "The solution allows you to discover content relating to your brand, request the proper permissions from the author of the image via social media, and track which images to which you have rights," explained Miller.
More on how to protect yourself legally you can read here.
How to best use the Facebook shop option for your brand
Facebook has a new star recently launched: the Facebook shop that you can use to sell and promote your brands. If you have the Add Shop Section link on your Facebook page, you can follow these steps really easy steps to start selling products on your page.
1: Click the Add Shop Section Link
It brings up a prompt explaining what this section will allow you to do. Click the Add Shop Section button to continue.
2: Agree to Merchant's Terms and Policies
They include important information about what you can sell on your Facebook page, how problems will be handled during the "test phase" of the Shop Section launch, return and refund policies, and other details.
3: Add Business and Payment Processing Details
Enter your business details and set up payment processing with Stripe. If you have a Stripe account already, log into that account first and then click the link to connect to an existing Stripe account. Otherwise, you'll need to set up a Stripe account and then proceed with the following setup.
Once you've finished this setup, your call to action button changes to a Shop Now button, which takes page visitors to your Shop section.
Once you've added a shop section to your Page and added products, here are some things you can do to get more people to visit your shop section to browse your products.
4: Describe What You Sell
Next, describe what your Facebook page shop sells in 200 characters or fewer.
5: Add Products to Your Shop
Now you're ready to add products to your shop. To do this, click the Add Products button. If you want to add more products, go to your shop and click on the Add Product block or go to your Publishing Tools and access the Shop section there.
6: Create Collections
If you have a lot of different types of products, you have the option to create collections to organize your products. This option will be shown beneath your products once you start adding them to your shop.
When you click the Add Collection button, you're taken to the Shop section in your Publishing Tools. You'll see a Featured Products collection already in place where you can add your best products. To add products to the Featured Products collection, click the collection and then click the Add Products button. Select which products to add to your collection and click Add. The first products in your Featured Products collection will appear above your timeline on your Facebook page.
7: Access Your Shop's Settings
To access your shop's settings, click on your shop's link from your page's menu and then click on the setting wheel icon to get the following menu options. The Manage Shop option takes you to your Publishing Tools, where you'll find a new section for your shop. There, you can add products and product collections to group your products. The Settings option takes you to your shop's main settings, where you can update your email address, business address, and Stripe account.
The Help option takes you to the Shop Section FAQ where you can learn more about setting up your own shop. If you choose to no longer sell products on your Facebook page, you can use the Delete Shop option.
8: Manage Your Orders
When you receive your first order, you'll get a notification. You can review and manage your pending and completed orders in your Publishing Tools under the Shop section.
Once you close your first order notification, you'll see a list of your pending orders. Click on an individual order to see additional details, such as the buyer's shipping preferences and address. You can also contact the buyer if you need additional information while the order is pending or after it's completed.You must ship the order before Stripe will process your payment. After you click on the order, click the Mark as Shipped button and enter the tracking number. Then the customer's payment through Stripe will be processed. The order will move to pending and your inventory will be updated accordingly.
What you can do to bring more awareness to your shop
Share your products on your timeline
When you share your shop's products on your Page's timeline or your personal timeline, it's easy for people who are already connected with your business and you to see your products. To do this:
Click the product you want to share.
Click Share
Choose where and how you want to share it through the dropdowns at the top. Optionally, add text to the post to make it more engaging
Click the Share button at the bottom right
Share your shop link with your customers
You can share your shop link with your customers online and offline to encourage people to visit your shop section. To do this:
Click the shop section on your Page
Click the   button
Click Copy Direct Link
Share the link with people you want to visit the shop section on your Page
Big influencers attract thousands of dollars for just a post on social media
Only 3% of the marketers said they planned to cut back on influencer marketing in the coming year, versus about 75% who anticipated spending even more on it, says emarketer.com. Moreover, according to the website, companies are paying the most for celebrity posts, especially on certain platforms. On average, posts by celebrities with at least 1 million followers (considered as influencers) cost nearly £65,000 each ($87,731), with Facebook posts demanding a leading rate of approximately £75,000 ($101,228).
Influencer marketing costs are going up in the UK, according to research by  Rakuten Marketing and  Morar Consulting, but prices per post vary considerably depending on reach and platform. This month, polling of UK marketers working directly on influencer programs from sectors including fashion, beauty and travel, approximately two-thirds of respondents had seen the prices influencers charge for posts go up in the past 12 months. In some industries, the costs were even higher, with some premium fashion brands, for example, paying celebrity influencers more than £160,000 ($215,954) per post.
"UK marketers are willing to pay celebrity influencers on Facebook up to £75,000 for a single post mentioning the brand they want to promote, a new survey has revealed. They are also prepared to pay celebrity influencers £67,000 for each YouTube video that mentions their brand, while key influencers on Snapchat can expect to be paid as much as £53,000 per Snap," writes www.warc.com.
Spending was much more modest for so-called micro-influencers—those with 10,000 or fewer followers, due to the fact that only a fifth (20%) of marketers claim they are able to demonstrate the impact of influencers through indirectly influenced sales. Prices averaged at close to £1,350 ($1,822) per post, with YouTube and Facebook commanding the highest prices—more than £1,500 ($2,025)—and Snapchat the lowest at just over £1,000 ($1,350).
"Decision makers questioned from across a variety of sectors including fashion, FMCG, beauty and travel admitted that they would shell out as much as £53,000 per  Snapchat post, which despite coming in at significantly less than the value they placed on other platforms, is notable given that Snapchat's ephemeral nature means videos and pictures disappear within 24 hours of being posted," said Rebecca Stewart for thedrum.com.
Overall, respondents said they would devote an average of 24% of their marketing budgets to influencer marketing in the next 12 months. That figure's higher than the share of budgets that the largest percentage of marketers in the UK and US said they devoted to influencer marketing in a March 2017 study by  Econsultancy. In that study, between half and six in 10 luxury and non luxury brand marketers said they invested less than 10% of their overall marketing budgets to influencer marketing. But the second largest shares of respondents were similar in their spending allotment to those in the Rakuten and Morar study.
Affiliate marketing firm Rakuten Marketing spoke to 200 UK marketers working on  influencer programmes and found that post-for-post they were prepared to pay 12% more for Facebook endorsements than they were for YouTube. The research also found that despite the value brands clearly place on high-profile influencer slots, the majority of those asked (86%) admit they aren't entirely sure how influencer fees are calculated. Which is pretty odd, especially after the last years of change in the media buying market, the restriction of budgets and the overall risen caution.
Why are the influencers so important for marketers when it comes to social media? According to The Economist, social media offer brands their best opportunity to reach cord-cutting millennials: Snapchat, for instance, reaches 40% of all American 18- to 34-year-olds every day.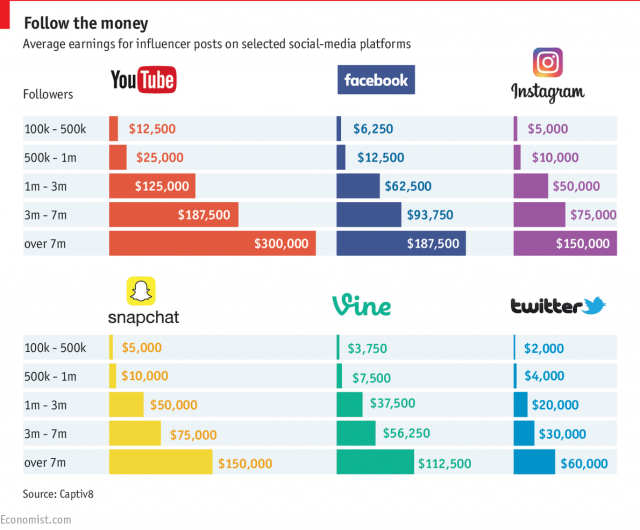 "Moreover, these platforms can make consumers feel they have gained unprecedented access to the lives of the rich and famous. That lets sponsors interact with their target audiences in ways that traditional advertising cannot match. In turn, demand from marketers for these channels has made social media lucrative territory for people with large online followings," wrote the famous business magazine.
On the other hand, while 59 per cent of marketers state the influencers they work with will take guidance from them around best practice, 56 per cent of premium fashion marketers admit to a situation in which influencers hold all of the power. For example, only 20 per cent of marketers state influencers are prepared to follow their lead when it comes to guidance around billing.
Less than a third (29 per cent) believe that the influencers they work with are entirely concerned whether their content drives sales for the brand. Interestingly, when asked what would encourage marketers to invest more in an influencer programme, greater transparency and better reporting of influencer contribution to sales now rank as the highest factor (50 per cent).
James Collins, Rakuten Marketing's SVP/managing director, global attribution, comments, "Influencer marketing can be hugely effective but marketers are commissioning expensive posts without understanding the real impact on the purchase journey. It's essential that marketers question influencer fees and use attribution tools to measure the effect of this activity in order to create strong, value-driven relationships between brands and influencers."
The rise and successful growth of smart clothes​ and smart materials
The market for sensors and smart materials used in clothing will grow from roughly $212 million in 2014 to more than $1.8 billion by 2021, according to a new report from industry analyst firm NanoMarkets, quoted by advancedtextilessource.com. Smart clothing might finally evolve to become the computing devices of the future with watches and displays being printed on fabrics. However, the materialization of either scenario depends on the industry's response removing the main barriers to mass adoption of smart clothing.
Google unveiled the results of Project Jacquard, the company's interactive textiles collaboration with Levi's. The project's connected smart jacket combines innovative technology with a Levi's-style jacket that is indistinguishable from anything else in the brand's line. The jacket allows wearers to control music, answer phone calls, use GPS and more, "all by tapping and swiping on the jacket's sleeve," says Sarah Perez at TechCrunch.
As Deborah Weinswig for Forbes, while developers have often turned to handbags and  footwear to house clunky tracking and charging devices, advances in technology have begun to allow product designers to embed electronics directly into fabrics, enabling them to add connectivity to the kinds of clothing we are already buying. "The market for wearables will reach $70 billion in 2025, up from $20 billion in 2015,  according to IDTechEx, and  International Data Corporation (IDC) expects that 110 million wearable devices will be shipped in 2016 alone, up 38.2% from last year. IDC also forecasts double-digit growth through 2020, when shipments of wearables are estimated to reach 237.1 million," she added.
According to  New Electronics, "The potential of smart fabrics is huge and recent research suggests the market, including fabrics manufactured with smart materials and those that use embedded sensors, could be worth more than $ 1.8 billion by 2021, driven by the IoT [and] developments in smart materials and in smaller, more powerful sensors."
Researchers from across the US funded by ARPA-E – the research arm of the US Department of Energy – are developing clothes that can change their thermal properties to adapt to the environment and wearer's body. By changing its make-up or shuttling heat to and from the body, the clothing aims to make people comfortable in a wide range of external temperatures. Heat energy can move in three ways: through conduction, whereby the atoms in materials pass energy to each other; convection, whereby high-energy atoms move through the environment; and radiation, whereby heat energy moves as electromagnetic waves. Clothing can control heat by changing how much radiation it allows to escape the body or how easily air can circulate.
Alon Gorodetsky's team at the University of California, Irvine, is aiming to control radiative heat. "We're drawing inspiration from squid, from cephalopods, that can do these amazing camouflage displays," he says. Squid can modify how they reflect visible wavelengths of light, using a cocktail of proteins in their skin. The team is adapting the technique to longer, infrared wavelengths that carry heat. "We are leveraging that for materials that can regulate the thermal emissions of an object," says Gorodetsky, who won't yet reveal how his team implements cephalopod-like radiation control. His team is partnering with US firm Under Armour, which makes base layers for sports clothing.
Another great technology invention was brought by  Scough, a company from New York that created stylish scarves that filter and clean the air you breathe. The carbon filter included in the pocket is the same technology that the military uses to protect against chemical warfare. Now it protects you against flu and pollution.
Adidas launched a new "cool" collection,  Climachill. The brand managed to include titanium and aluminium into the fabric of the garments in order to give the wearer a cold sensation while working out. The technology developed by Adidas is quite innovative indeed since the chilling sensations are only provided when the body is warm. This enables longer training sessions and better performance for athletes.
Another brand that is innovating is  Cityzen Sciences,  a French company that started creating smart textiles 9 years ago. In 2013, they came up with what would be the prototype of a "d-shirt" (Digital T-Shirt) that proved successful, as the company won a prize in the "inclusive innovation" category at CES Las Vegas 2013. This shirt offers a large number of functions such as heart rate monitor, built-in GPS, accelerometer, altimeter,etc. Moreover, Cityzen Sciences is also running a project called Smart Sensing aimed at finding new features for smart textile.
Wearable Senses, a research unit of the Eindhoven University of Technology, is running a project about survival clothing. Jacqueline Nanne developed a concept of what should be the sweater of the future, using temperature and moisture regulation properties of wool.
Joanna Berzowska, professor at the Fine Art Concordia University of Montreal presented her  project at the  Smart Fabric conference of San Francisco. This project is aimed at including electronic or computer functions within the fibre of the textile itself. In other words, the ones of  Emily Essert,  "the fibres consist of multiple layers of polymers, which, when stretched and drawn out to a small diameter, begin to interact with each other". The possibilities brought by this incredible innovation would create attributes such as garments that change shapes and colours on their own, or clothes that use our energy to charge phone.
Some labs have tried embedding tiny nanoparticles inside ordinary cotton thread so that they can conduct electricity. But they must wrestle with problems in making the material last a long time, as well as needing to use chemicals to bind the nanoparticles to the cotton. By contrast, Maksim Skorobogatiy's lab, a physicist at Ecole Polytechnique de Montreal in Canada, turned to the manufacturing process used to create the optical fibers that carry TV and Internet signals. The technique allowed the Canadian team to make new polymer-based fibers based on melting the preformed material to pull out a long, thin fiber shape. Such fibers can conduct electric signals.
No matter how long it will still take for all the new technology to be here for all of us, one thing is for sure: the future truly looks bright and shinny!
How To Write An Email That Actually Sells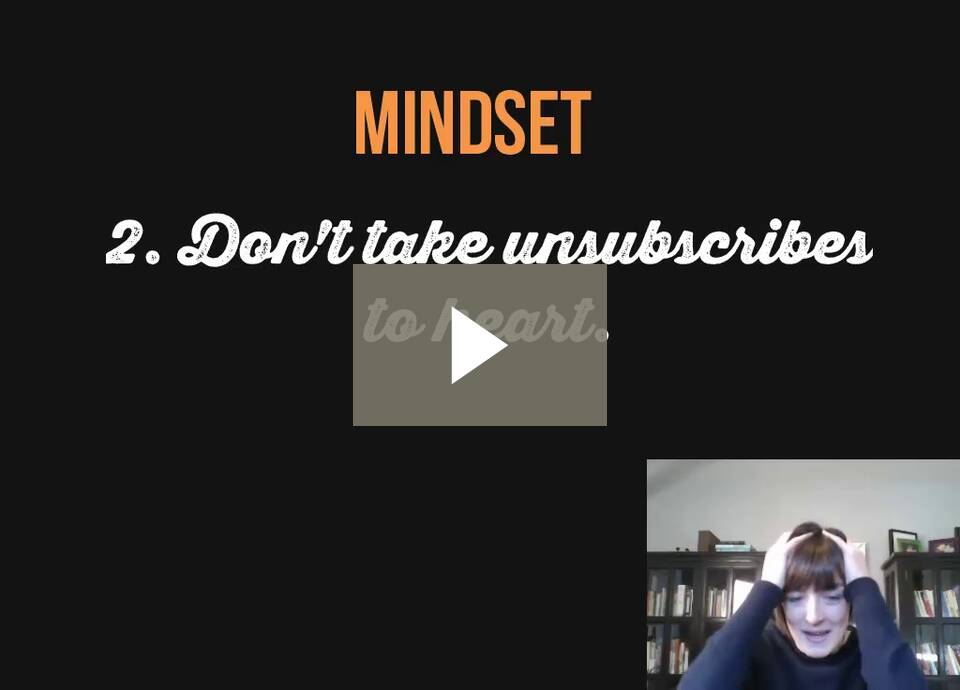 When writing a business email the line between too little and too much may be very small, therefore is important to pay attention to some of the advices that the specialists offered during the years into how to write a successful email.
Being yourself in emails can bring you more long-term response than any other email tip, tactic or "technique" combined. Let  your unique personality shine through in every word. Showing your partners the real you, will take you far. The business people are fed up of receiving robotic- mechanical email, full of the same key phrases that actually don't say a thing. Introduce yourself, and your company, right away. Existing customers will greet you like an old friend, while potential shoppers won't be forced to wonder if you are a shady scam artist.
Target your message to the right audience. Never forget what you are selling and to whom you are selling it. Remember that even the best crafted pitch is worthless if it's delivered to someone who doesn't want it.
Get to the point. According to Jupiter Communications research, only 15 percent of web users read all email messages in their entirety. More than half (51.2 percent) read the first few sentences and then decide whether or not to continue. Forcing your customer to wade through paragraphs of superfluous information is the quickest route to the delete key and to the death of a sale.
Be clear. Make sure that the information is presented in a clear matter. Use paragraphs, bold words, to highlight the most important part of the content and make sure it stands out and is not forgotten. Moreover, avoid the temptation to be too sophisticated in your design. Many systems still won't support fancy formatting. Plus, most of it gets lost on the trip through the network anyway. Keep it easy on the eye.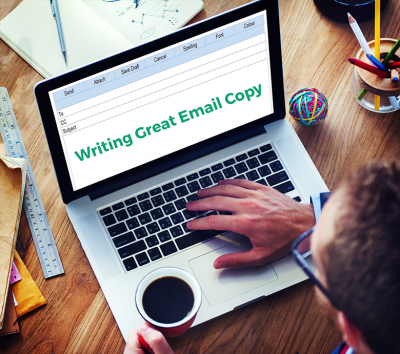 Be an editor. Your customer needs to know he is buying from the best. Proofread. Break up run-on sentences. Use simple language. Catchy phrases don't make up for sloppy punctuation and typos. And if you can't write, hire someone who can.
Try a joke. Nothing works better than a good sense of humor, use at the right time and with the right amount of spice. Not an easy to do task at all, but one that proved to be quite efficient in time.
Tell stories. Stories are a great way to sell in emails, no matter the brand of the product or the service you are trying to pitch. If you succeeded in making the other side drawn into your story, then for sure you have a winning email. The reason is quite simple: people like to be emerged easily into the content, to be charmed, not to have the impression even from the beginning that you want to sell them something or the fact that this is your plan all along. Let the person reading the email be entertained, carried through the layers of the email and the information you are providing him. It will be much easy to be processed and understood.
And, in many cases, it's the most persuasive way to get someone to do what you want. Whether it's persuading someone to buy your product or persuading a child to be careful of talking to strangers — stories inspire and motivate people to take action.
Personalize it. Make sure you know to whom you are writing and address it accordingly, by name and position. Few things are more annoying that receiving a "bulk" email, addressed wrongly. Knowing a little about the person you are writing to and making sure you are saying it gets you a long way on the selling process.
The guys at hubspot.com give you even more ideas here.
The best media mix for your brand in 2017
The media market is changing under our eyes, each year bringing something new. It's more than obvious that, even if you are representing a smaller brand, it's not enough to rely on a website or social media page alone if you want to be competitive in the marketplace. Moreover, the media channels that used to work very good for you two or three years ago may very well not be the best ones to use anymore.
According to Initiative and their report Media Fact Book 2016, in Romania the TV continued to be in 2015 the rising engine of the media market, having a push of volumes of 7 percent compared to 2014 and reaching the EUR 212 million margin. Other channels that grew were the online (a boost of 12 percent and reaching EUR 57 million) and the radio (a 5 percent boost, until EUR 19 million). The OOH remained stable at EUR 28 million.  Moreover, Initiative estimated that the media market would reach in 2016 EUR 351 million this year, following a 6 percent growth. The evolution on each channel is similar to the one in 2015 – the TV market will grow with 6 percent, the online with 12, the radio with 5, while the OOH will remain the same and the print would continue to drop still with 10 percent. In this context, the approaching of the digital next to the TV in the consumers' preferences are, the amplitude that the mobile took, the influence of the multi-screening or the forever bigger importance of the content's quality has over the rise of the media budgets.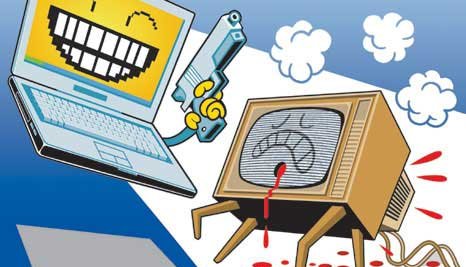 source: Linkedin
With a well-chosen media mix, you can build the kind of name recognition and buzz for your company that isn't possible with single-pronged approach. A mixture of owned, paid and earned media will help ensure your marketing efforts are reaching your target audience.
Consumers want brands that are useful and accessible, and most of all, entertaining. Marketers will continue to pull out all the stops to counter declining ad receptivity. In 2017, we'll see more branded content and less regular advertising. Get ready for more native content, short and long form video, branded filters, and emoji and PR stunts. But it won't end here. The specialists forsee that the marketers will forge ahead with new technologies such as 360 video, augmented reality, virtual reality and artificial intelligence (chatbots performing customer service and sales functions), making the landscape ripe for new creativity. Marketers will also closely monitor effectiveness as studies start to show which formats consumers find annoying and intrusive, particularly on mobile.
These advancements create new challenges for marketers. Far from a controlled consumer view of a brand (TV, outdoor, instore), marketers will face multiplatform, multi-device, in and out of walled gardens, all differently experienced by every consumer. Geotargeting will be seen as a commercial opportunity and Snapchat itself is using geofilters to let people know where to find a Snapbot vending booth. Brands will move quickly into customized/personalized creative content, delivered in a targeted way via programmatic buying. We will see more sequential content as marketers consider using retargeting for a more strategic and persuasive catenation of consumer messages.
In a media landscape of ongoing dramatic change, advertisers will more aggressively adopt multiple media alternatives to reach and connect with their audiences throughout 2017. Synergies will become more important than any single channel and the collective weight of all channels put together. Marketers will be focused on understanding the role each media plays within a broader plan and how they rub off to produce synergistic effects. The concept of synergies has been around for some time but what has changed is the planning aspect and the application of a discipline to the selection of channels to maximize its impact. Cross media studies conducted by Kantar Millward Brown show that globally 25% of media effectiveness has been attributed to synergies, and nearly 40% in APAC. These numbers are not only growing but increasingly we are seeing non-TV synergies emerging as advertisers and agencies start to get their heads around this. The two broad parameters needed to leverage synergies are – creative synchronization and media duplication and phasing.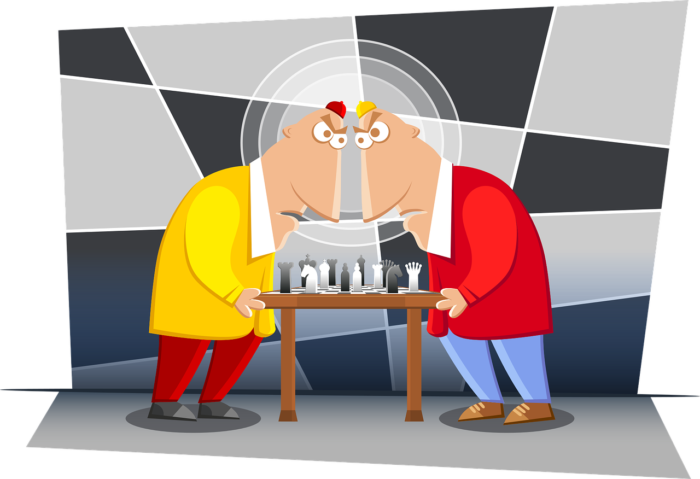 source: Digital Land
"A "big idea" is important for creative synchronization to occur, but it's also about adapting the message to the medium and following a common theme across a campaign. For example, it's unlikely that a 30 second TV ad will work as well on YouTube or Facebook because these media have different characteristics. But they offer opportunities for forming different kinds of relationships that meet consumer needs at different times and occasions. Optimising media duplication and phasing can go a long way in driving synergies but as a first step, marketers will need to ensure that every medium has a role to play within the broader media mix. Roles will be in terms of driving 'reach and or frequency' or various aspects of how people think, feel and make decisions about the brand," said Straford Rodrigues, Media & Digital Director, APAC at Kantar Millward Brown.
Therefore, every brand needs to create its media plan accordingly to its target, expectations and business plan. The strategy is more important than ever: setting clear objectives, finding the right opportunities, integrating your message and your true content, exploring, creating, producing and measuring.
Apart from the media planning itself, don't forget the fact that the content is the KING and it needs to be as powerful, sincere and creative as possible.
Best packaging ideas for 2017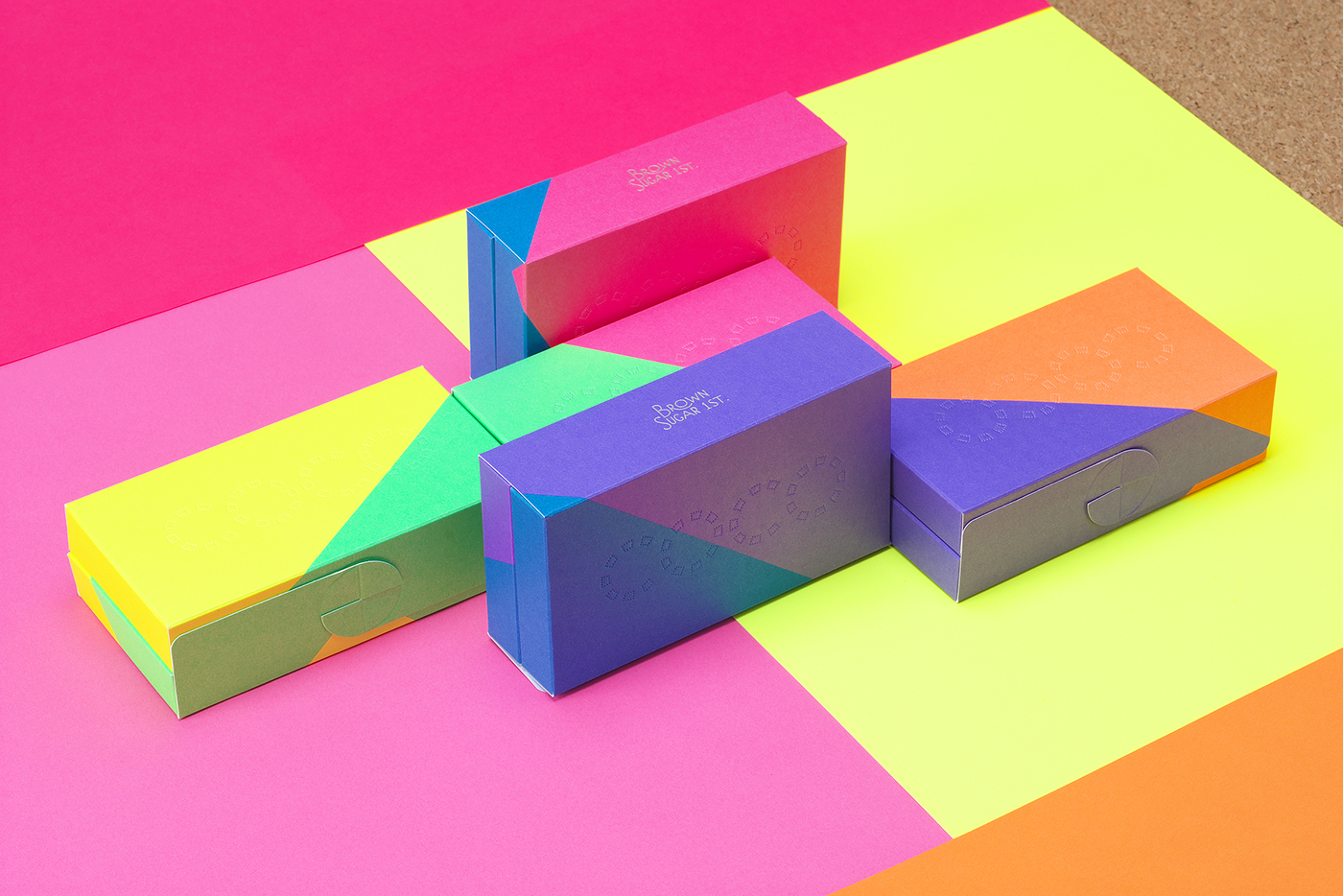 In the very competitive and full of inspiration and imagination year such as 2017, a good product is not enough for it to become a brand and capture the consumer's attention. Let alone make him/ her choose it from the numerous similar products on the shelf and lead to a future buy. Therefore, a great packaging design, in sink with the product's qualities, characteristics and what it stands for, will mark the path to a successful rise and growth of a brand.
Here are some of this year's main packaging design trends and ideas:
1. Back to basics. Simple, bold and clear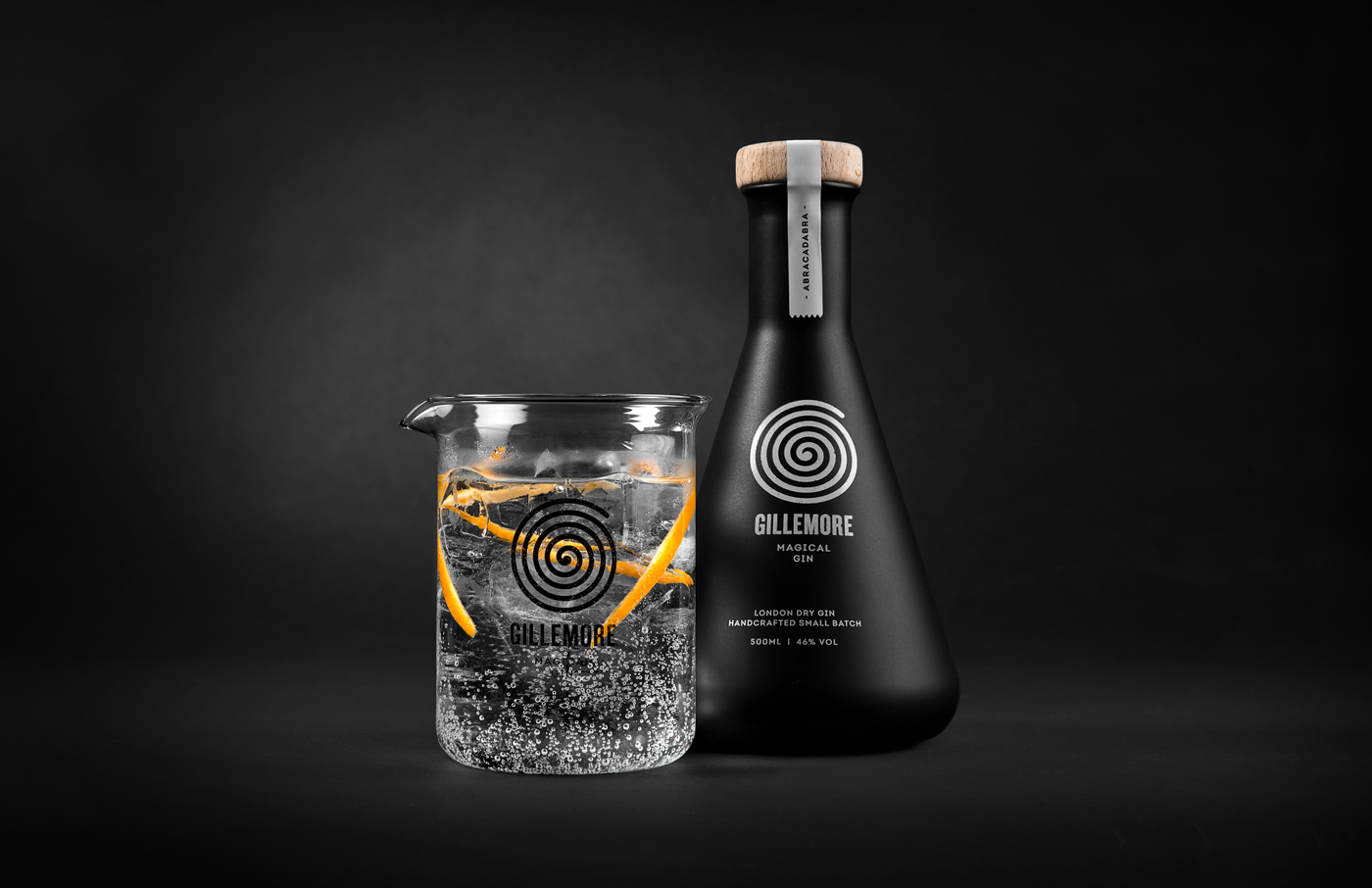 source: skinn.be
This year, the trend is better articulated and more compelling to the customer. Minimizing the elements used in a package design can elevate a product… as long as it gets the point across. In our fast-paced world, shoppers don't always have the time to study each and every product detail. Sticking to the essentials and making sure the buyer will make a more informed decision, a clean-cut design can convey information and make a product shine using simplicity.
According to thedieline.com, the designers understood the purpose of the object and the thought process of their audience. In service of this, they simplified the message and stated it clearly and boldly across the face of the packaging. These designs are text-based and say what they are in no uncertain terms. They realize the value of a simple message in today's crowded world. The simplicity does not come off as lazy or incomplete but refreshing and honest. This is the manifestation of the idea: clarify not simplify. These designs identified exactly what the customer was searching for and expressed it simply. It comes off as powerful and trustworthy.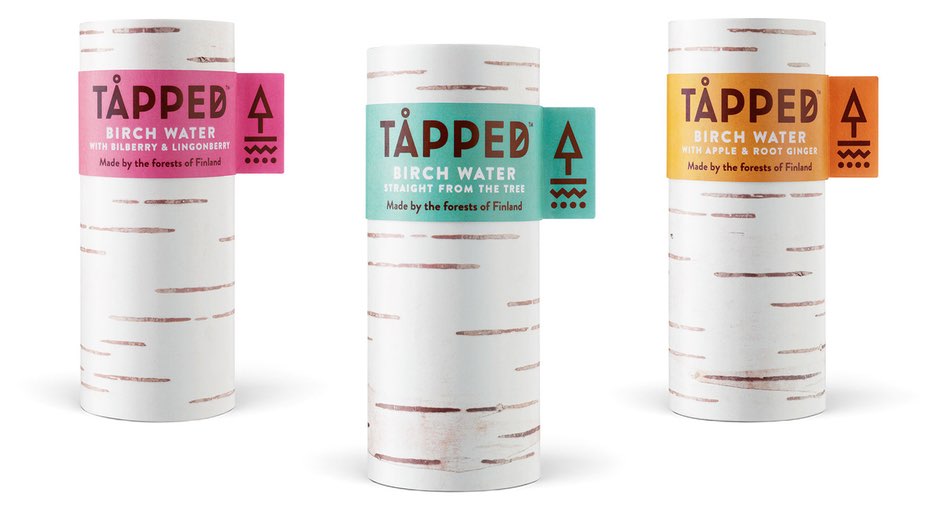 source: tapped
2. Putting focus on the custom lettering
Almost every designer loves to get crafty and create some of their artwork by hand.  According to Martin Lupus of 99designs.com this thing happens in order to get the organic effect: fluid imperfections—like irregular lines or natural texture fills— that can make a product stand out through warmth and set it apart from digital designs. "This warmth can create an emotional tie to the product, making it feel handmade and wholesome, or communicating a feeling of nostalgia. Either way, for 2017, we are seeing a massive comeback of hand-lettering," added Lupus.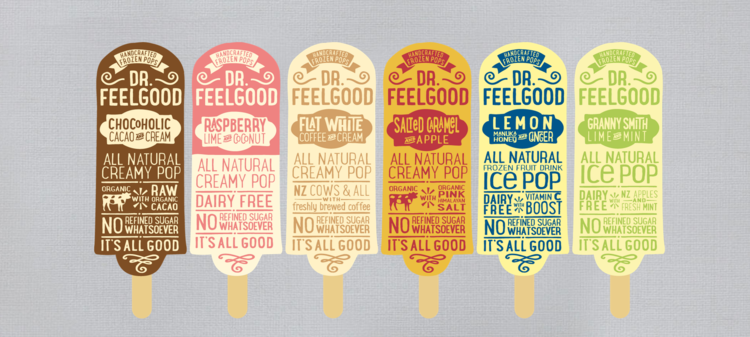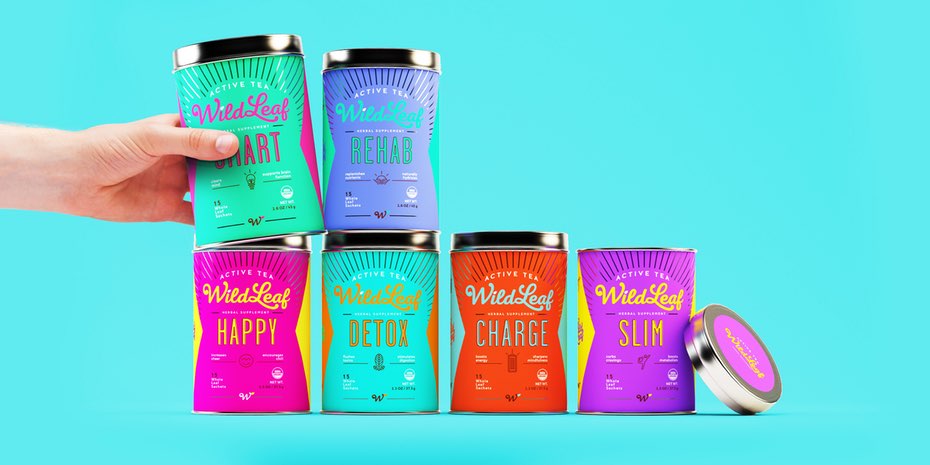 source: sweetyland
3. Letting geometry rule!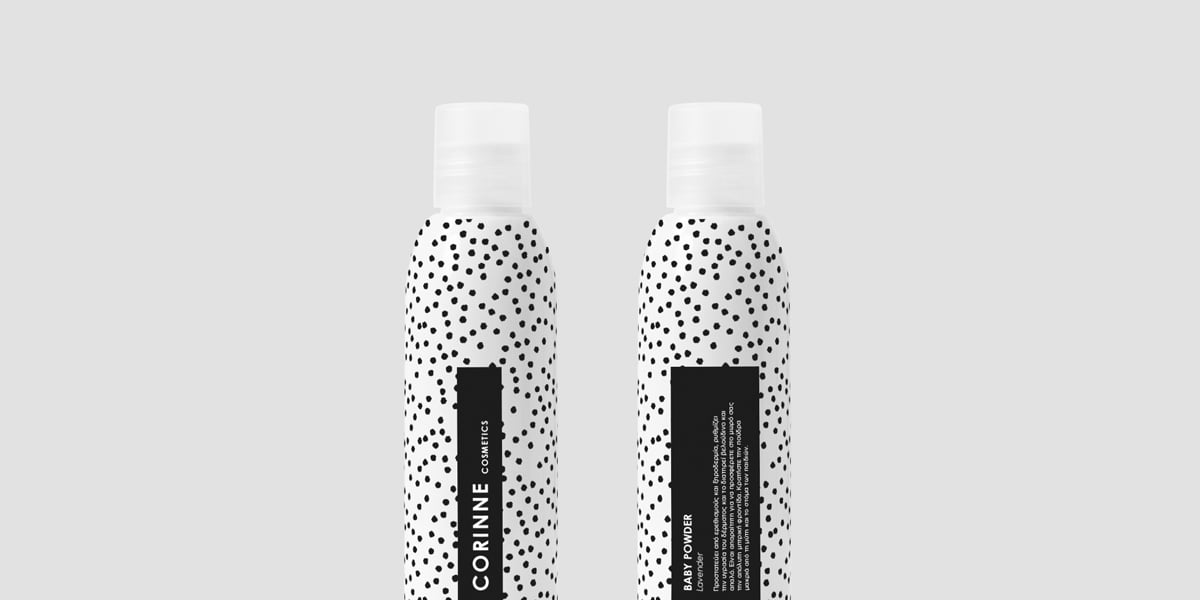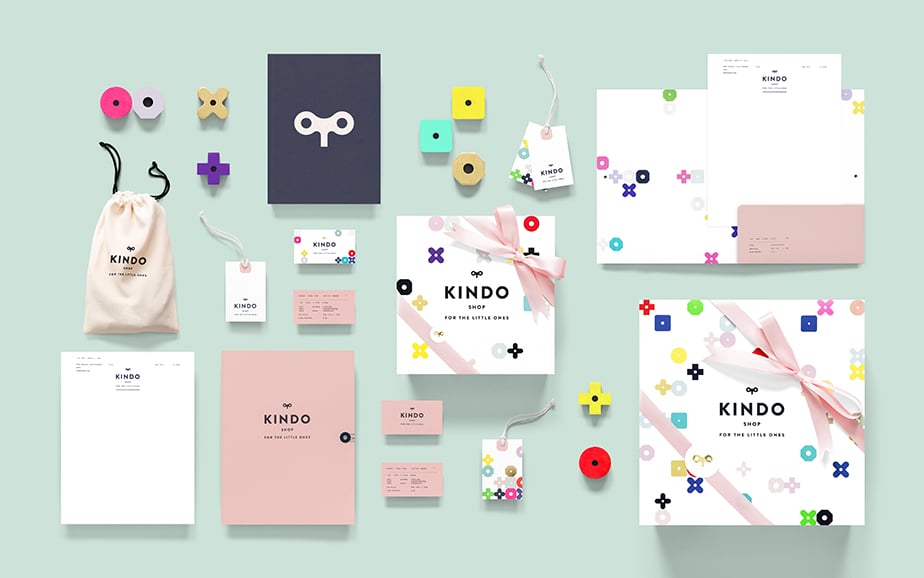 source: thedieline
Hand in hand with the previous trend, this theme is centered around expressing simplicity, approachability, and honesty through patterns and shapes. Circles, triangles, and squares are, as the specialists consider, an attempt to treat the mindset of a weary, overwhelmed consumer. Particularly in industries with over-the-top design, these reduced approaches standout. Familiar shapes, colors, and patterns communicate an awareness of the world and a sensitivity to the consumer.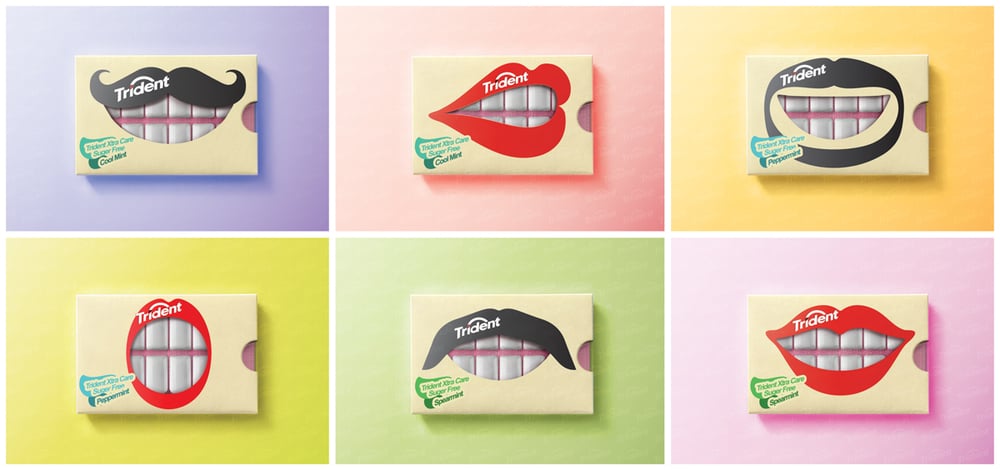 Old school with a twist
The past is haunting us, but in a good way, through a "idealization of the past—a longing for simpler times when things were cared for, made by hand, and detail-oriented", as Grant Wenzlau from dieline.com would say. But these designs are not simply regurgitating old forms and techniques, they are modernizing them and combining them in new ways. "This new take on what is old is refreshing because it selects the best parts of different periods of our history and juxtaposes them. These designers realize the increasing rareness of endangered techniques like calligraphy, letterpress, and foiling. These artisanal practices grow more and more desired each year. In the mind of the consumer, they are increasingly novel and related to greater value. But far from merely being historical, these techniques are being re-imagined in the context of mid-century layouts and applied to a 21st Century, cutting-edge materials".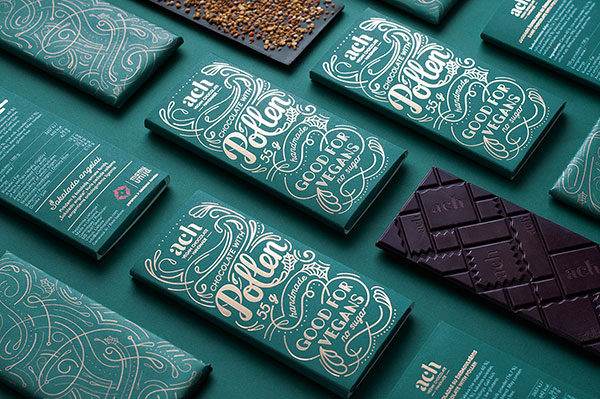 source: ACH Vegan Chocolate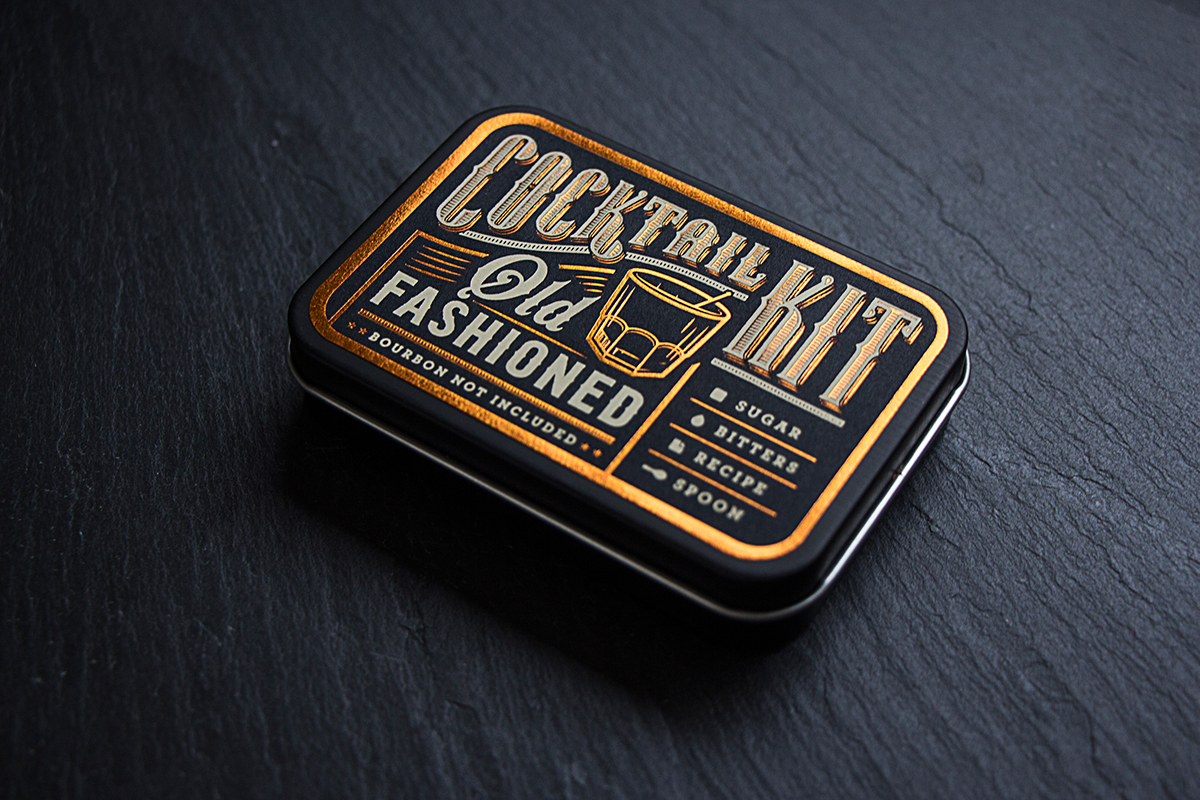 source: cocktail kit
Moreover, vintage package design brings back memories for people who lived through the original era and satisfies the curiosity of younger generations eager to explore the past. The key to going vintage is to find a balance. 
5.      Making the color a focus and priority
Colors evoke emotions and affect purchasing decisions. Because of this, color has always been one of the most important choices in packaging design, presenting in new, exciting ways. Bright colors and vibrant associations are beginning to make a scene on store shelves. More than that the colors and their special use are able to differentiate the packaging and the product at the shelf, making it to stand out and attract the consumer that will always choose exciting over common and boring. Also, it is proven that the consumer will always remember a product that is interesting and has the wow visual factor.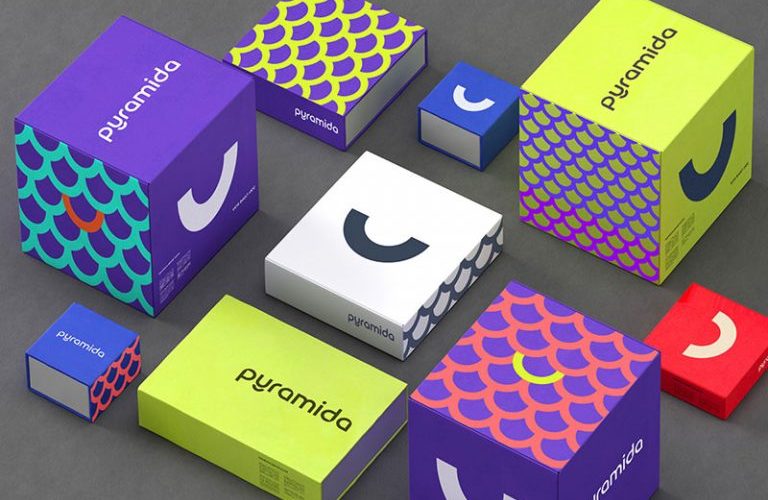 source: Pyramida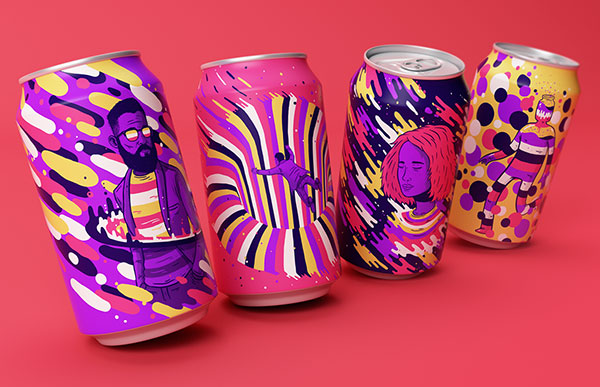 source: Resonance
6.     Be playful and multi-functional!
In each of us lays a child and we love to be given the opportunity to loose ourselves from time to time. So does the consumer. He appreciates a good, interesting packaging that can be joyful, playful and multi-functional.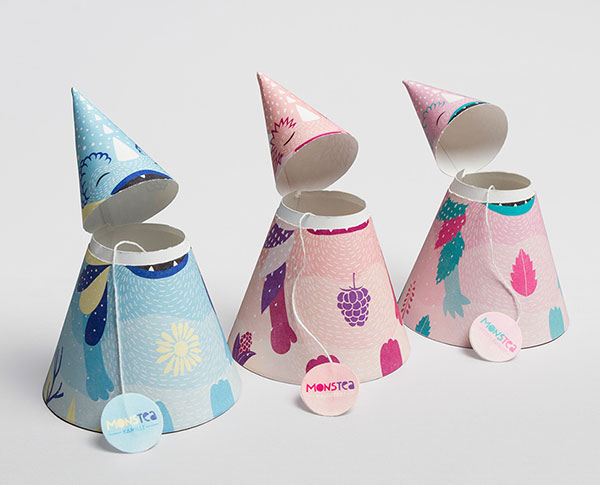 source: Monstea
7.     Repeating a pattern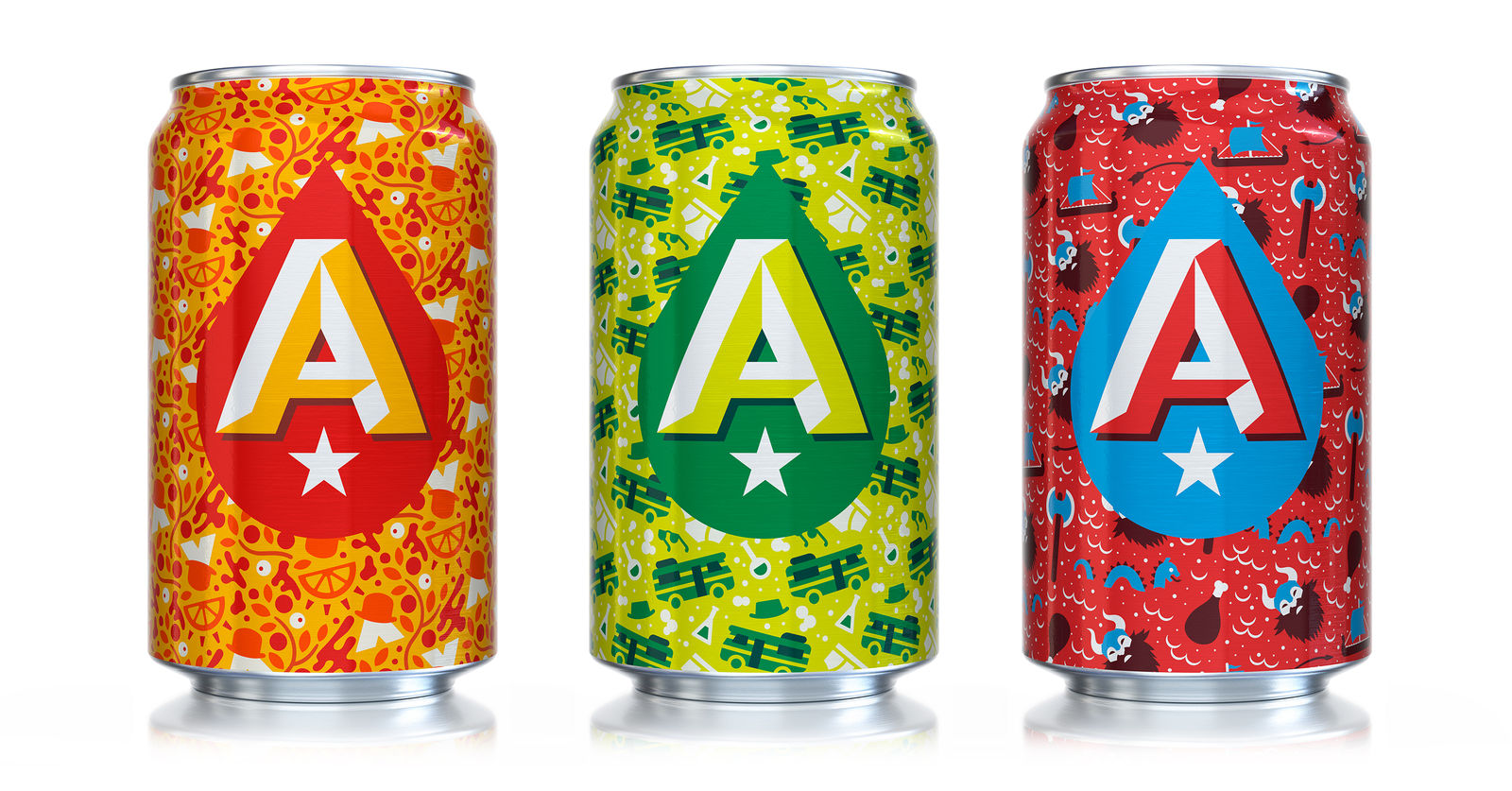 source: Helmes Workshop
We learn and remember through patterns, as our brain is built that way. Using well-chosen and beautiful patterns can also elevate a package design from ordinary to ethereal. Although the idea of repetitive shapes might seem simple, the technique can be dynamic and compelling when used correctly. Moreover, as it happens in writing a book or a play or a song, repeating a visual motif that captures the essence of the brand sends a strong message. Whether the pattern is bold or playful, patterning the package can create a strong identity that customers will always remember.
8. Storytelling & narrative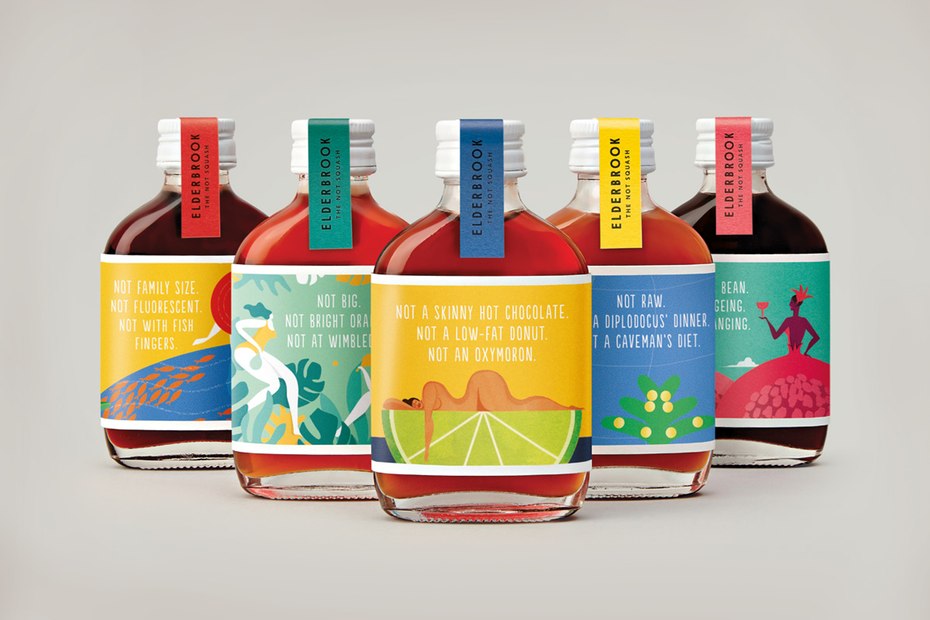 source: Smith & We All Need Works
People love stories and, as previously said, having a story behind everything one does it's always a plus, giving it authenticity and creativity, at the same time. We seek out and cherish the stories that feel closest to our hearts, therefore the packaging design are starting also to incorporate narrative illustrations, trying to get closer to the consumer's empathies and emotions. The place where the real sale and conviction start.
9. Putting it in the mail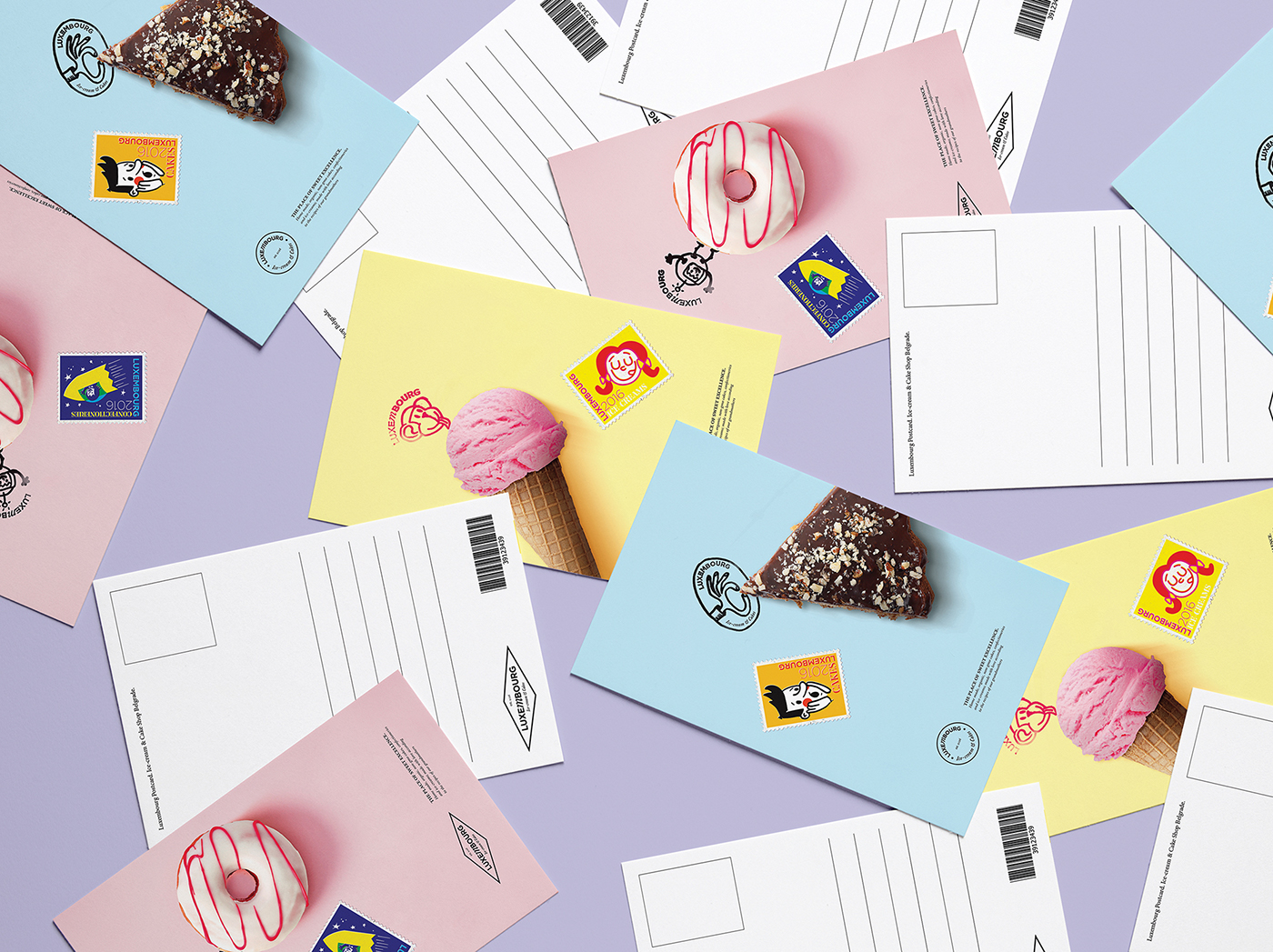 source: Luxembourg
Internationally, there's a strong comeback for the print and its values, for going to back to the roots, the life before the online. Coffee shops that are inviting their costumers to stop using the wifi and talk to each other, online magazines that are starting to get their first printed versions, people choosing books over kindles, etc. With faster, more efficient ways to communicate, the joy of receiving a letter via the post, in the real mail, not online, has started to disappear over the years. But there is a new trend that will take people back to that feeling. According to the specialists from 99designs.com, the packaging design is here to save the day with an emerging postal trend.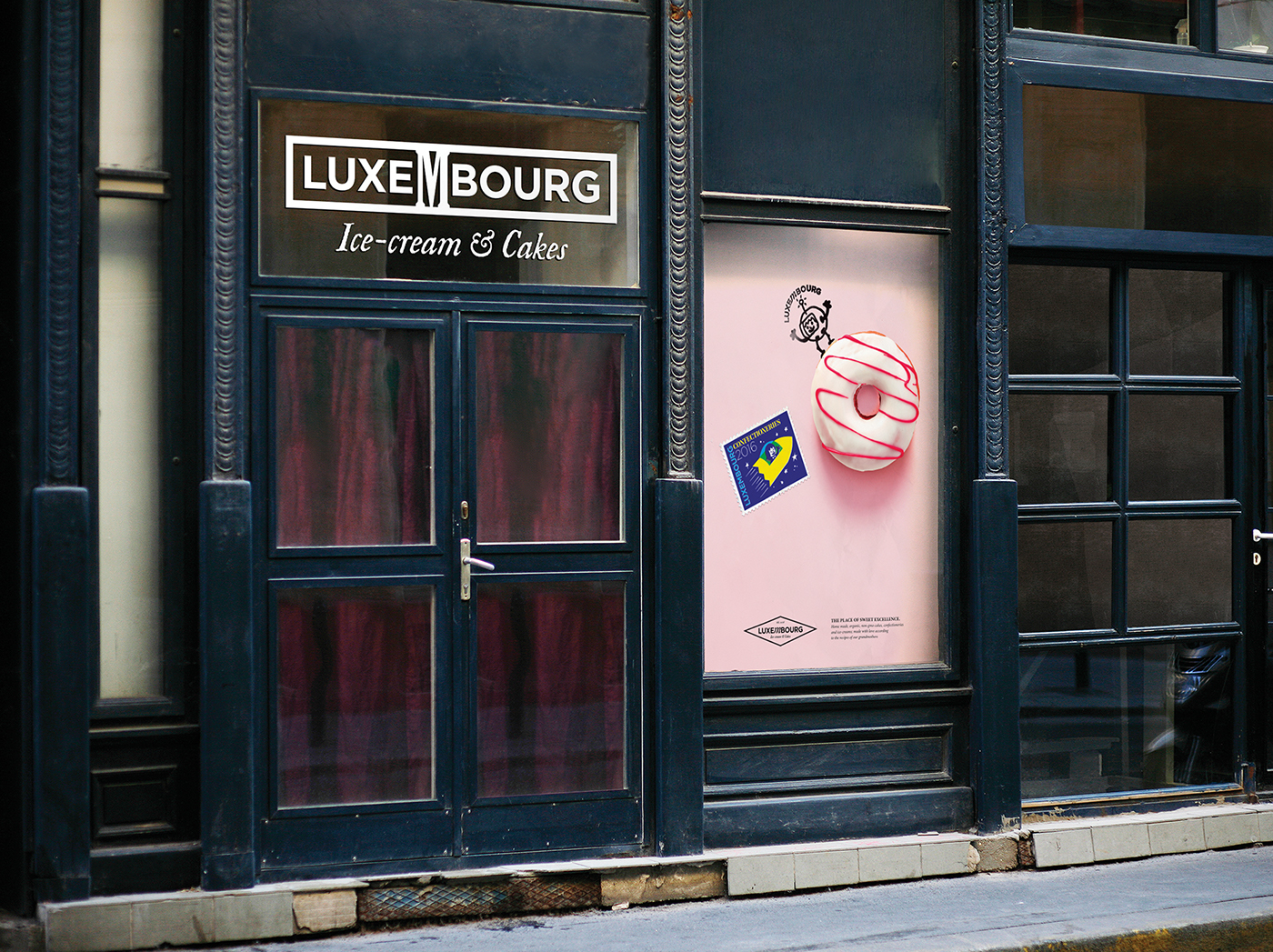 10. Going eco-friendly
The years to come will be more and more about sustainability. According to packaginginnovation.com, the new trends are about using green padding materials, with biodegradable bubble wrap and recycled paper being perfect eco-friendly alternatives. "One of the leaders in sustainable design, method sells bottles made with recycled ocean plastic. From using more renewable resources to keeping materials recyclable, more consumer brands are integrating eco-friendly design into their business. This is a trend that we hope to see grow with each year because it benefits everyone," also added and concluded Martin Lupus.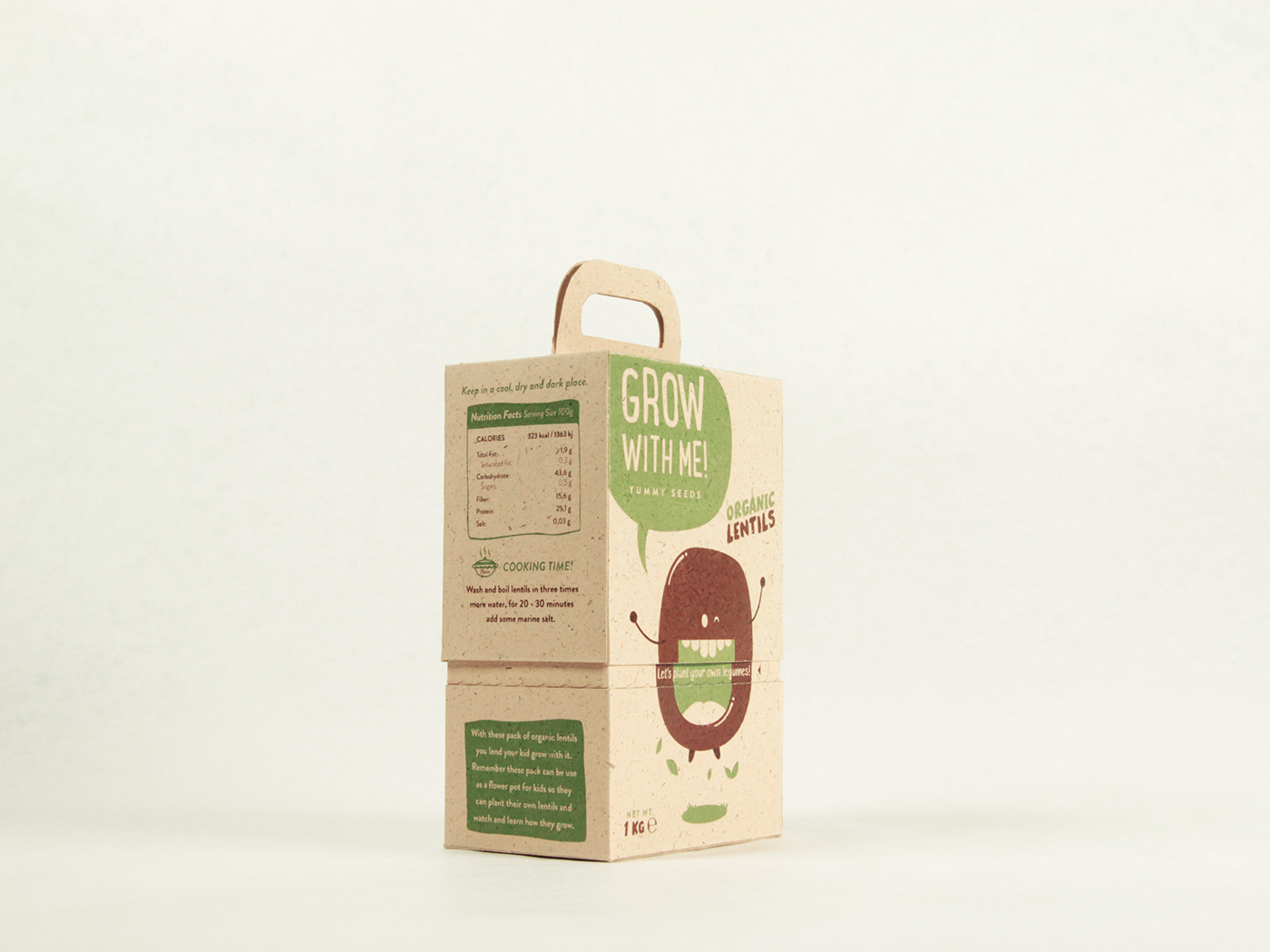 source: Grow With Me