BRAND MINDS 2020 speakers: Brené Brown, Researcher & Bestselling Author
BRAND MINDS 2020 is excited to announce that Brené Brown, Researcher and Bestselling Author has joined our speakers' lineup.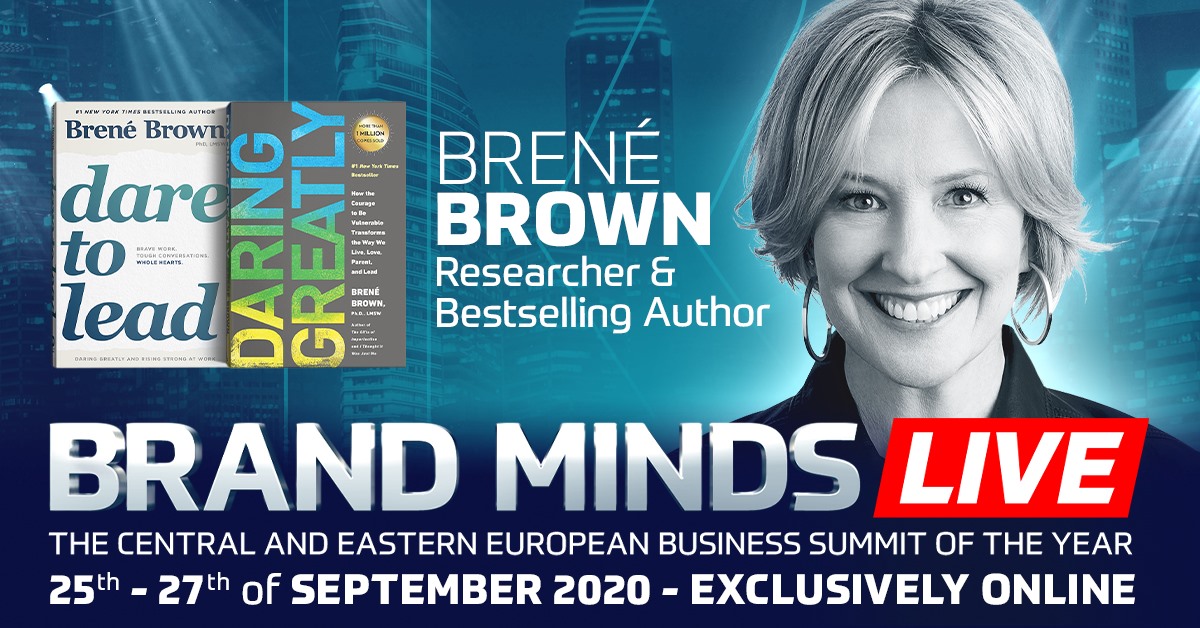 Daring leaders work to make sure people can be themselves and feel a sense of belonging.

Brené Brown
Her TED Talk, The Power of Vulnerability is among the most viewed TED talks in the world.
In 2010, Brené delivered The Power of Vulnerability on TED Talk. The lecture became rapidly a viral hit with over 48 million views. It is a poignant, funny talk where Brené shares her personal quest to know herself as well as to understand humanity.
The host of Unlocking Us, a top-ranking podcast
In March of this year, Brené started her podcast called Unlocking Us.
The podcast explores stories that reflect the universal experiences of being human and is one of the most popular podcasts on Apple charts.
She talked to singer Alicia Keys about listening to our own voice and Hollywood actresses Reese Witherspoon & Kerry Washington about the challenges and responsibilities of creating authentic characters.
Brené and her guests approach challenging topics such as loneliness and connection, emotional literacy, how to apologize etc.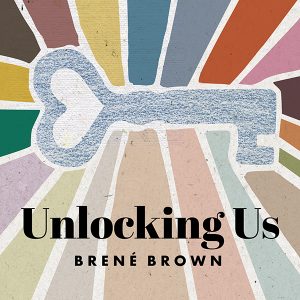 The first researcher to have a filmed lecture on Netflix
In her Netflix show, The Call to Courage Brené discusses what it takes to choose courage over comfort in a culture defined by scarcity, fear and uncertainty.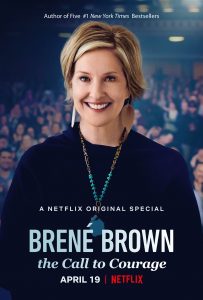 #1 New York Times Bestselling Author
Brené Brown is a research professor at the University of Houston where she holds the Huffington Foundation – Brené Brown Endowed Chair at The Graduate College of Social Work. She is also a visiting professor in management at The University of Texas.
Her books showcase insights based on more than 20 years of research on courage, vulnerability, shame and empathy.
She published five bestsellers that have sold millions of copies worldwide.
Brené's insights changed people's outlook on life and contributed to her own spiritual awakening
Millions of people said reading Brené's books changed their perspective and saved their lives. But the first life she saved was her own.
The Gifts of Imperfection: Letting Go of Who We Think We Should Be and Embracing Who We Are
The book is a game-changing New York Times and Amazon bestseller that has sold more than 2 million copies in 30 different languages. In 2018 Forbes named it one of the "Five Books That Will Actually Change Your Outlook On Life".
With original research and plenty of encouragement, she explores the psychology of releasing our definitions of an "imperfect" life and embracing living authentically.
Brown's "ten guideposts" are benchmarks for authenticity that can help anyone establish a practice for a life of honest beauty—a perfectly imperfect life.
Daring Greatly: How the Courage to Be Vulnerable Transforms the Way We Live, Love, Parent, and Lead
In an interview with Oprah, Brené Brown says she was raised, like many others, to believe vulnerability is a weakness.
In her book, she argues that this belief is a myth and challenges it with research-based insights. She finds that, in fact, vulnerability is a strength, it is the willingness to show up and be seen with no guarantee of outcome.
To her, daring greatly means the courage to be vulnerable, to show up and be seen, to ask for what you need and talk about how you're feeling, to have the hard conversations. Vulnerability is the cornerstone of confidence. And that's what we all need in life – to be ourselves and in line with our values.
Rising Strong: The Reckoning. The Rumble. The Revolution.
Rising back up after falling down is the subject of this book. While doing research, Brené listened to stories of being brave, falling, and getting back up of a wide range of people, from leaders in Fortune 500 companies to teachers, parents and artists.
What she found was that these stories had a common factor: the people who told them recognized the power of emotion and they were not afraid to lean in to discomfort.
Brené shows that rising strong after a fall is how we cultivate wholeheartedness.
Braving the Wilderness: The Quest for True Belonging and the Courage to Stand Alone
In a time when people seek perfectionism and fitting in at all costs, Brené's book gives us the means to find our way back to ourselves and to each other.
She writes:
True belonging is the spiritual practice of believing in and belonging to yourself so deeply that you can share your most authentic self with the world and find sacredness in both being a part of something and standing alone in the wilderness. True belonging doesn't require you to change who you are; it requires you to be who you are.
Dare to Lead: Bold Work. Tough Conversations. Whole Hearts.
Released in October 2018, Dare to Lead is the culmination of a seven-year study on the future of leadership.
The study included interviewing 150 global C-level leaders on every aspect of their leadership: how to have hard conversations, how to give and receive feedback, how to make informed decisions in times of crisis etc.
The conclusion of this study was that we need braver leaders and more courageous cultures.
Dare to Lead is the ultimate playbook for developing brave leaders and courageous cultures.
Join BRAND MINDS 2020 – The Growth Weekend on September 26th for Dare to Lead, a special conversation with Brené Brown!