Global Blockchain-as-a-Service market expected to grow by 62.73%
The global Blockchain-as-a-Service market size is expected to grow at an impressive CAGR of 62.73% to $52.5 billion by 2026, according to this report.
What is Blockchain-as-a-Service?
Blockchain as a Service (BaaS) is a type of blockchain service offering that allows business customers to use cloud-based solutions to develop, host and adopt their own blockchain applications, smart contracts and other relevant functions on the blockchain.
What are the main global Blockchain-as-a-Service market drivers?
The main drivers of the global Blockchain-as-a-Service market are:
The increasing awareness of the benefits provided by blockchain technology;
The need for security in transactions.
The business community is beginning to discover the many benefits that blockchain technology brings to the table. Born into the finance industry, blockchain technology is rapidly expanding outside it.
Looking to engage with your customers in a new and exciting way?
You should consider NFTs.
What is an NFT?
NFT stands for non-fungible tokens. A non-fungible token is a special type of cryptographic token which represents something unique.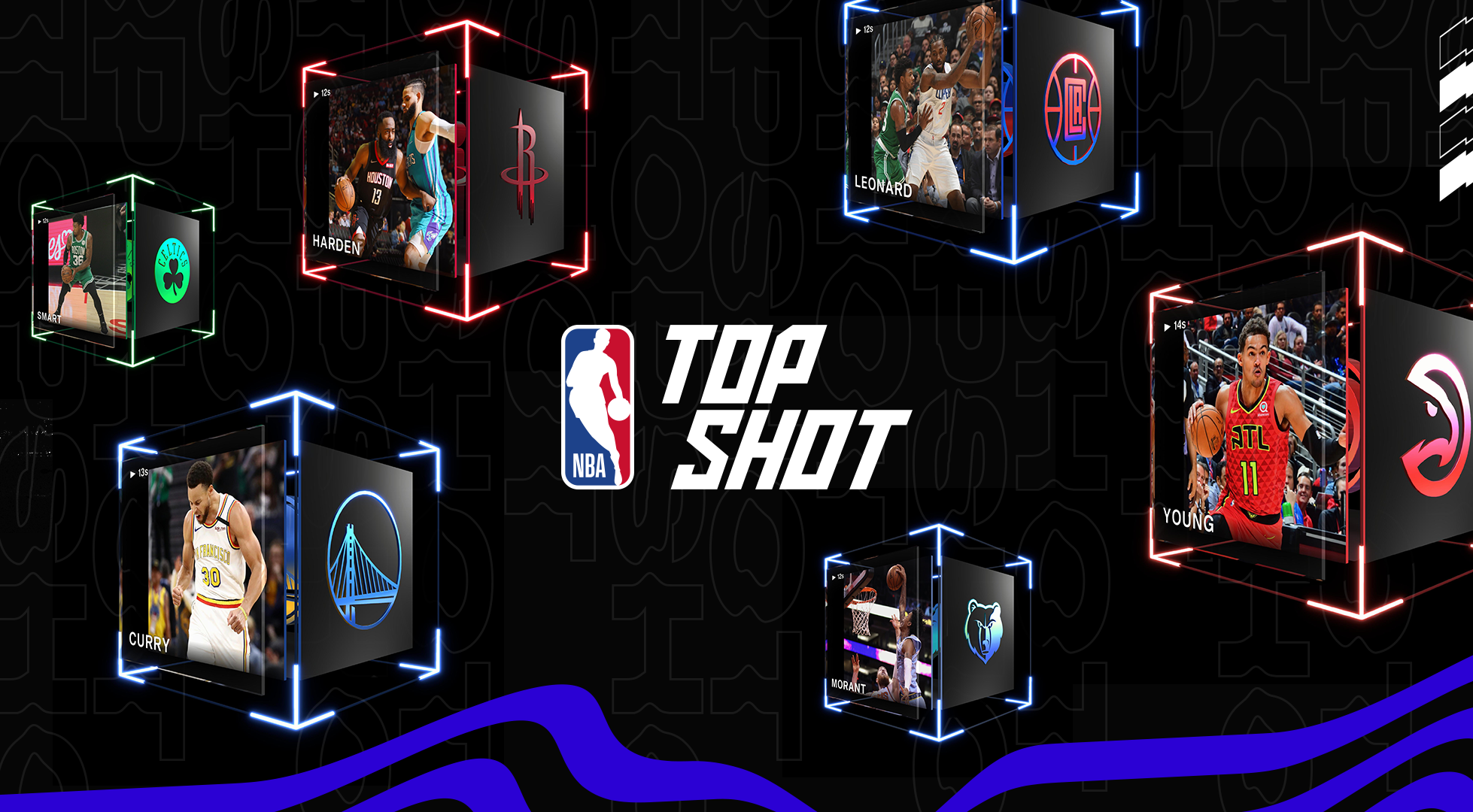 NBA games are watched by millions of fans worldwide. In an attempt to provide fans with a new experience, the NBA has taken the idea of physical memorabilia (the standard basketball cards) and upgraded it with the help of blockchain technology. And thus a new kind of collectables emerged: the NBA Top Shot Moments.
The Top Shot Moments are video clips of basketball plays with animations that fans can collect and own.
Is it possible to own a moment in time?
Now it is!
These clips are licensed by the NBA and minted on the blockchain in limited supply. Each Moment has a nonfungible token (NFT), which is unique to that specific Moment. The NFT proves the authenticity of the traded Moment, and without the need to send physical memorabilia, the transfer is very quick.
Fans love the Top Shot Moments: in just a week, sales increased by 100%, jumping to over $200 million.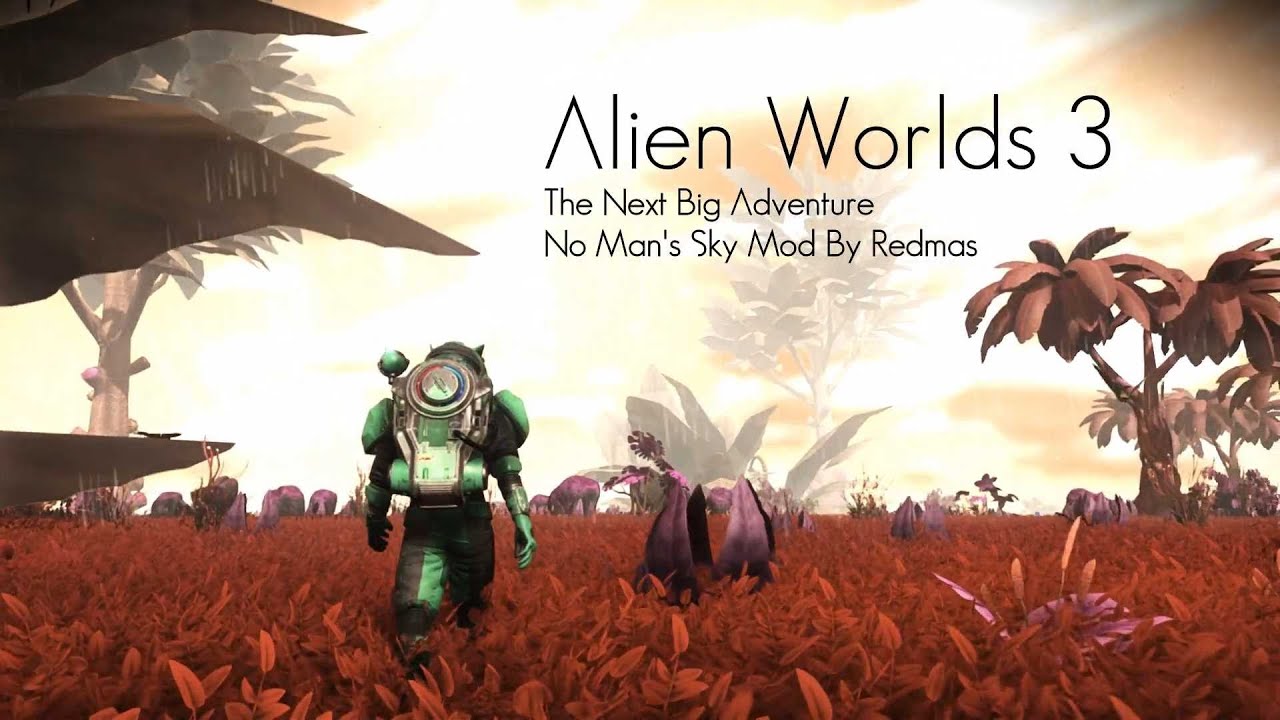 Gaming is another industry that benefits from blockchain technology.
Alien Worlds is one of the leading blockchain games on the market. Trilium, Alien Worlds' native currency, has driven users to the game and catapulted it to the number one ranked decentralized game by user base.
The game is currently hosting over 13,000 players and close to 20 million in-game transactions. Blockchain has allowed gamers to capitalize on their hobbies, ushering in a world where people of all skill levels can monetize their hobbies.
On average, Alien Worlds players are making anywhere between $60 to $300 per month. Top Alien Worlds players are pulling in about $35,000 per month.
In finance and banking, blockchain technology provides solutions to a wide range of problems.
For example, blockchain fixes the problem of paper in the bank guarantee process. Paper is slow and expensive and can be easily subject to fraud. Recently, the industry has announced its first standardised digital bank guarantee developed on a blockchain-based platform.
The banking industry had initially rejected blockchain and cryptocurrencies. Today many global banks like JPMorgan and Citi use blockchain technology.
JPMorgan has established a business unit solely focused on blockchain development and developed a peer-to-peer blockchain-based data network called Liink. Liink helps lower transaction costs and reduce the required time needed to resolve banking inquiries from up to a fortnight to a few hours.
What are the key global Blockchain-as-a-Service market challenges?
The challenges faced by the global Blockchain-as-a-Service market are closely related to the challenges faced by blockchain technology irrespective of industry.
Here are blockchain's main challenges according to this report developed by Deloitte:
1. Lack of understanding of how blockchain works
Businesses need to increase their level of understanding and decide if blockchain is right for them.
2. Collaboration
Businesses need to identify the problems or opportunities their organisations share with others in the sector and collaborate to harness network effects.
3. Culture
Blockchain technology requires a dramatic change in how we view the world. In order to embrace blockchain, the business environment needs to shift away from the traditional ways of doing things. From centralised to decentralized – that's a big step which some organisations are not prepared to take.
4. Regulation and governance
Blockchain applications are usually working outside existing regulatory structures. Regulators must understand the technology and its impact on the businesses and consumers in their sector.
5. Security and privacy
Because many blockchain applications are linked to known identities, questions are raised about privacy and the security of the data stored and accessible on the shared ledger.
Who are the top leaders in the global Blockchain-as-a-Service market?
List of the top leaders operating in the Blockchain-as-a-Service (BaaS) market are:
Oracle
Oracle Blockchain Platform Cloud Service is a solution that offers ready-to-use code for running smart contracts and maintaining a tamper-evident blockchain.
Microsoft
Azure Blockchain Service provides Microsoft customers with a foundation for blockchain apps in the cloud.
Accenture
Accenture offers blockchain solutions for frictionless business by bringing the right combination of capabilities to their customer's unique infrastructure, challenges and strategic vision.
Alibaba
Alibaba Cloud BaaS (Blockchain as a Service) is an enterprise-level PaaS (Platform as a Service) based on leading blockchain technologies. This service helps customers build a stable, secure blockchain environment.
IBM
IBM's blockchain platform has already proven its reliability and has been recognized as an industry leader.
Huawei
Huawei Blockchain Service is a highly-secure and efficient BaaS platform built for enterprise usage and blockchain app development.  The platform allows companies and developers to build and deploy blockchain applications much faster and cost-effectively on Huawei Cloud.
Join the Conversation
Your car as entertainment hub
In-car entertainment (ICE), or in-vehicle infotainment (IVI), is a collection of hardware and software in automobiles that provides audio or video entertainment. If at its beginnings, the car entertainment would represent only car audio systems that consisted of radios and cassette or CD players, with the rise of the new technologies and the digital explosion, ICE includes automotive navigation systems, video players, USB and Bluetooth connectivity, Carputers, in-car internet, and WiFi. Once controlled by simple dashboards knobs and dials, ICE systems can include steering wheel audio controls and handsfree voice control.
Moreover, driven by the demand for more connected vehicles, in-car entertainment is getting more and more sophisticated. According to wikipedia, car makers, electronics and software suppliers, as well as newcomers from the Silicon Valley (such as Google and Apple), work together and also compete to come up with infotainment systems that are user-friendly and safe to use. ICE systems are increasingly commonplace with newer vehicle models and several auto makers have developed their own systems.
At the same time, with the mass adoption of smartphones worldwide, a new issue has emerged: the use of connected devices in the car. According to a 2015 survey conducted by AT&T and quoted by wikipedia, with a sample of over 2,000 US respondents, "7-in-10 people engage in smartphone activities while driving" including social media (40%), web browsing (30%) and even video chatting(10%).
Having in mind the concerns regarding possible accidents, Google and Apple's mobile OSs' making the bulk of the market, the two tech companies have developed projection modes (Android Auto, Apple CarPlay) to enable mobile devices to be operated in vehicles through the dashboard head unit so that the vehicle occupants don't manipulate their devices directly, use an interface they are familiar with, and spend more time with their eyes on the road.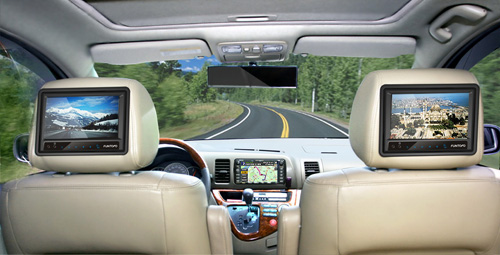 More than that, while travelling long distances,the entertainment systems become more than a pleasure,but a requirement. Especially if you have children and keeping them entertained and happy may otherwise seem as a hard task to accomplish. Companies are fighting to discover the next best thing for you and keep you hooked, either is a new incorporated tablet, a new surround system, tv and rear entertainment systems.
According to autobytel.com, while SUVs and minivans are the most common vehicles with dedicated entertainment screens for back seat occupants, you can also find some standout passenger cars with rear seat systems. With these installed, second-row passengers can watch their favorite movies or TV shows, enjoy gaming on the go, and even surf the internet. Here and here are some examples.
What will the future hold? Intel has just announced a partnership with Warner Bros. for developing in-cabin, immersive experiences in autonomous vehicle settings. "Called the AV Entertainment Experience, we are creating a first-of-its-kind proof-of-concept car to demonstrate what entertainment in the vehicle could look like in the future. As a member of the Intel 100-car test fleet, the vehicle will showcase the potential for entertainment in an autonomous driving world. The rise of the AV industry will create one of the greatest expansions of consumer time available for entertainment we've seen in a long time. As passengers shift from being drivers to riders, their connected-device time, including video-viewing time, will increase. In fact, recent transportation surveys indicate the average American spends more than 300 hours per year behind the wheel," writes the Warner Bros.' website.
According to the company's representatives, they imagine riders enjoying immersive experiences never seen before, courtesy of in-cabin virtual reality (VR) and augmented reality (AR) innovations. For example, a fan of the superhero Batman could enjoy riding in the Batmobile through the streets of Gotham City, while AR capabilities render the car a literal lens to the outside world, enabling passengers to view advertising and other discovery experiences.
Is car sharing the next version of Uber?
The carsharing or car-sharing system is a model of car rental where people rent cars for short periods of time, often by the hour. They are attractive to customers who make only occasional use of a vehicle, as well as others who would like occasional access to a vehicle of a different type than they use day-to-day.
According to Wikipedia, carsharing services are available in over 1,000 cities in several countries. As of December 2012, there were an estimated 1.7 million car-sharing members in 27 countries, including so-called peer-to-peer services, according to the Transportation Sustainability Research Center at U.C. Berkeley. Of these, 800,000 were car-sharing members in the United States.
As of July 2017, car2go is the largest carsharing company in the world with 2,500,000 registered members and a fleet of nearly 14,000 vehicles in 26 locations in North America, Europe and Asia, followed by Zipcar with 767,000 members and 11,000 vehicles. According to Navigant Consulting, global carsharing services revenue will grow to US 6.2 billion by 2020, with over 12 million members worldwide. The main factors driving the growth of carsharing are the rising levels of congestion faced by city dwellers; shifting generational mindsets about car ownership; the increasing costs of personal vehicle ownership; and a convergence of business models. Carsharing contributes to sustainable transport because it is a less car intensive means of urban transport, and according to The Economist, carsharing can reduce car ownership at an estimated rate of one rental car replacing 15 owned vehicles. More about the concept here.
In February, the car-sharing service Zipcar signed a deal to provide vehicles to Uber, possibly portending additional future cooperation in the field of mobility services. Zipcar parent Avis Budget Group said that it would supply Uber drivers with the opportunity to ferry passengers around in Zipcar branded sedans. Although at the beginning the deal is limited to 20 sedans in Boston, it opens the door for similar collaboration in other cities.
Zipcar provides rent-by-the-hour vehicles to motorists, particularly in urban areas, as an alternative to car ownership. Now, Uber drivers will be allowed to access the fleet of vehicles in Boston to serve their customers at hourly rental rates.
"As the automotive landscape evolves, technology is playing an ever-increasing role in transportation services, and we are well-positioned to meet new and evolving customer needs and demands, as evidenced by this new partnership," said Andrew Kupiec, a vice president for Avis Budget. "Our quality, well-maintained vehicles, coupled with Zipcar's technology, will give Uber's driver partners wheels when they want them."
This move marked one of the latest in a series of Uber partnerships with car providers, including rental car firms Enterprise and Hertz, and most recently  a deal with German automaker Daimler to provide self-driving cars in the future.
Moreover, last year, Uber started a partnership with GM's Maven, representing a 90 day pilot in San Francisco that allowed the Uber drivers to lease a Chevrolet Cruze, Malibu or Trax for $179 per week (plus fees) with no mileage limit, and included insurance.  "This partnership with Maven combines our vast ridesharing network with GM's extensive fleet vehicles and gives people without access to a car the ability to easily make money driving on the Uber platform," said back then Rachel Holt, regional general manager Uber, for engaged.com.
Following that, in April, Uber made another important step, by launching Uber Central, similar to the consumer version of Uber, except multiple cars can be ordered at once. The service could be especially valuable for businesses that need to pick up several clients from different places at the same time. Uber Central is part of the Uber for Business platform, which Uber launched a few years ago to help businesses manage employees' ground transportation needs.
What is even more interesting and different is that passengers don't need an Uber account or even a smartphone. The business itself manages the rides and all related information from a single dashboard. According to ciodive.com, Uber said more than 8,000 companies participated in the pilot program. The new tool also includes reporting, billing and management features.
Uber's interest in the sharing cars' programs and affiliations doesn't stop here. Only four days ago it was announced that, following the 2016's 90 days trial with GM's Maven, the service is available now also in Boston, Phoenix, and Washington, DC, while Baltimore and Detroit are said to be following soon.
"The program is aimed at drivers for rideshare apps like Uber and Lyft, and delivery apps like Postmates, GrubHub, and InstaCart. Someone who's interested in driving for any of these on-demand services, but doesn't own a vehicle, can rent a Chevy Bolt through Maven Gig for $229-a-week. The weekly price includes insurance, maintenance, and electric vehicle charging. Maven  first launched its gig worker product last May in San Diego and San Francisco. Since then, Maven says its customers have logged 170 million miles driving for various on-demand apps," wrote The Verge.
More on the subject you can read here, while if you are interested in 8 ride and car sharing alternatives to Uber and Lyft, you can read here.
Jobs that will be replaced by robots in the near future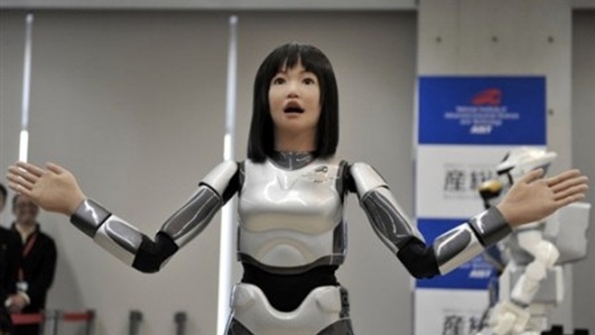 source: Industry Week
The future is not that bright for the human race and its abilities to hold a job in front of the future robots and the artificial intelligence that are already or will soon be able to do your job much better than a human being. As seen in an  Oxford study, around 50% of all jobs will be replaced by robots and 35% of existing UK jobs are at risk of automation in the next 20 years. Moreover, Boston Consulting Group, quoted by bbc.com, predicts that by 2025, up to a quarter of jobs will be replaced by either smart software or robots.
This appears to be a very interesting subject, as many publications are already writing about what the future will hold for us. We found great materials on msn.com, wired.com, bbc.com and digitaltrends.com.
According to fastcompany.com, automation, which includes both mechanized robots (whether humanoid or drone-shaped) and artificially intelligent software programs, are predicted to  eliminate 6% of the jobs in the U.S. in the next five years. And it's not just low-wage employees that need to be worried. Highly skilled, knowledge-based employees in some sectors, including legal and accounting, could see their jobs decimated in the next decade. Deloitte estimates that  39% of jobs in the legal sector could be automated in the next 10 years. Separate research has concluded that  accountants have a 95% chance of losing their jobs to automation in the future.
Insurance Underwriters and Claims Representatives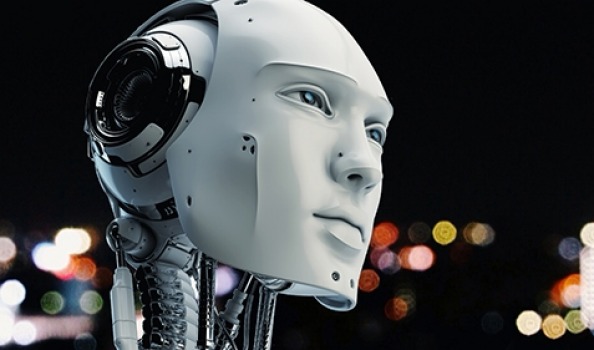 source: Financial Review
The effects of automation on the insurance industry are already being felt. In Japan, Fukoku Mutual Life Insurance has recently replaced 30 of its medical insurance claims reps with an AI system based on IBM's Watson Explore,  reports the Guardian. The software can "analyze and interpret all of your data, including unstructured text, images, audio, and video" better and faster than a human can, and can "drastically reduce" the time needed to calculate Fukoku Mutual's payouts, according to a company representative.
Medical Staff
Watson is also being programmed to work in medicine, helping physicians diagnose diseases, evaluate patients, and prescribe treatments. Watson would tap into medical journals, textbooks, individual patients' medical history, and other sources to make a truly informed diagnosis and treat the patient accordingly. With so much information at its disposal at any moment, Watson could be more knowledgeable and less prone to mistakes and oversights than people, making it an invaluable resource for any physician — and a major force for eliminating human workers.
Bank representatives
If first was the ATM that caused some jobs lost in the banking system, followed by the growth of the online and the mobile that made possible for the consumer to have a more hands-on approach to their bank, it appears that in the future it's likely that many of the remaining human-based teller and representative banking jobs will be finished off by AI (artificial intelligence),  reports CNBC. AI won't just be able to conduct cash transactions, it will be able to open accounts and process loans at a fraction of the cost and time it takes for human employees.
Financial Analysts
Once thought indispensable to a company, keen-eyed financial analysts could spot a trend before it happened, allowing institutions to adjust their portfolios and potentially make billions of dollars. But human financial analysts can no longer compete with artificially intelligent financial analysis software that can read and recognize trends in historic data to predict future market moves. It's no wonder that financial analyst jobs could be the worst hit in the estimated  30% of banking sector jobs lost to AI in the next five to 10 years.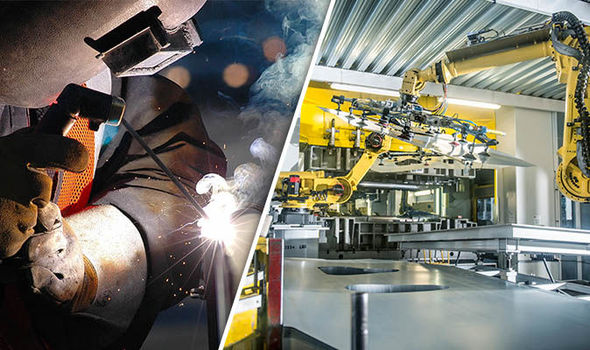 source: Express
Construction Workers
As seen in the last few years, manual labor jobs are highly under threat by automation. Robotic bricklayers will soon be introduced to construction sites that enable the machines to replace two to three human workers each,  reports Technology Review. SAM (Semi-Automated Mason) can lay up to 1,200 bricks a day, compared to the 300 to 500 a human can do. While a human is still required to work with SAM to complete the more nuanced tasks, the use of SAM reduces the need for the three other bricklayers it would take to do the same job. Other on-site construction jobs such as crane operators and bulldozer drivers can also expect to see their positions filled by AI-controlled machines in the next decade.
Professional drivers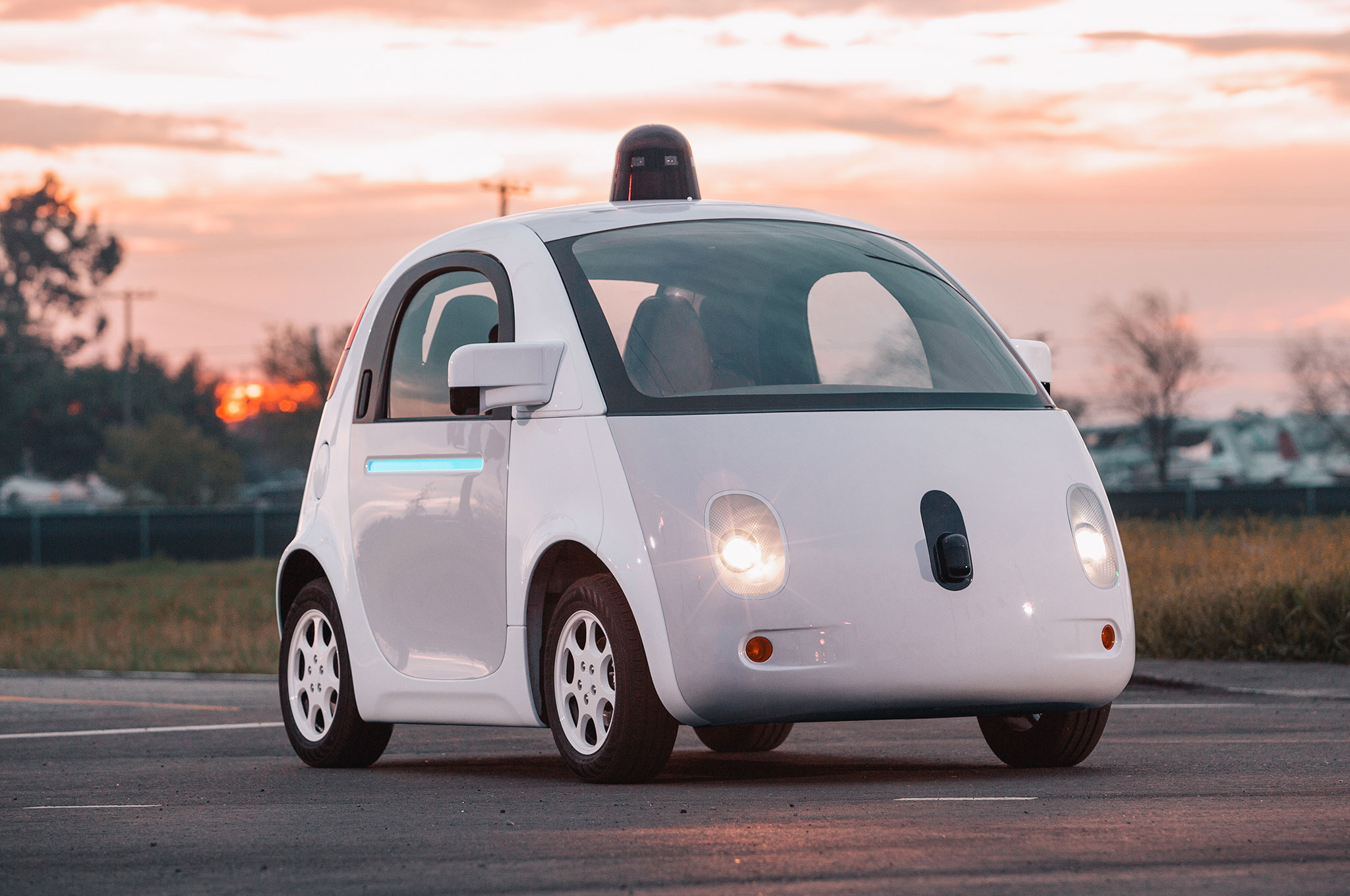 Driverless cars are here, and they're already being tested on public streets in a few U.S. states. They're better than human drivers in just about every way: they don't have blind spots, they don't get sleepy, and they don't get distracted and Google feels confident they can have autonomous vehicles on the road within five years. The availability of this new technology is going to revolutionize companies that depend on professional drivers.  Except in a few very challenging situations, autonomous vehicles will provide safer, cheaper, faster, and more reliable performance than humans.  That means no more cab, bus, or truck drivers.
Call Center Employees
Already, many of today's telemarketers are not human. In some cases, as you've probably experienced, there's nothing but a recording on the other end of the line. In other cases, you may get a sales call and have no idea that you're actually speaking to a computer. Everything you say gets an appropriate response — the voice may even laugh. In some cases, there is a human being on the other side, and they're just pressing buttons on a keyboard to walk you through a pre-recorded but highly interactive marketing pitch. Using soundboard-assisted calling — regardless of what it says about the state of human interaction — has the potential to make individual call center employees far more productive: in some cases, a single worker will run  two or even three calls at the same time.  In the not too distant future, computers will be able to man the phones by themselves.
Accountants
The software becomes easier and easier to use and more consumer-friendly than ever before. For startups and small businesses, automating their accounting needs is an attractive alternative to paying an expensive accountant. The transition from professional accountants to do-it-yourself software solutions like  Freshbooks and  TurboTax won't happen overnight, and there are a number of situations where human accountants will still be preferred, but most organizations will be perfectly happy to automate it as much as possible. As a result, the demand for accountants will decrease dramatically across many industries in the coming years.
Real Estate Agents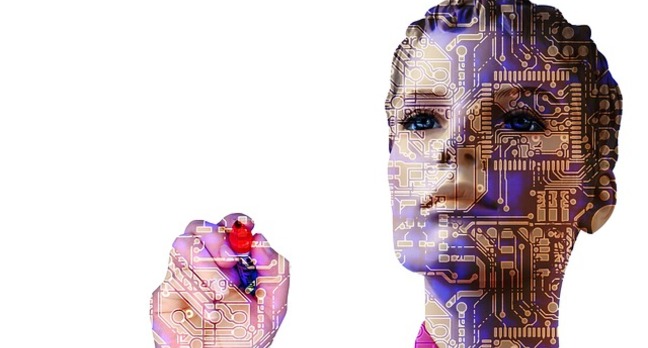 source: The Register
Everything you could possibly want to know is right at your fingertips. Online services like  Trulia and  Zillow provide a comprehensive search of all available properties, and sites like  StreetAdvisor tell you everything you need to know about the neighborhood you're considering. Real estate agents may have a conflict of interest when it comes to telling you about crime statistics and pollution levels, but you can get all of this information online, reliably and for free.