Global edtech industry to grow to $181 billion by 2025
The global edtech industry is expected to grow to $181 billion by 2025, at a CAGR of 16%.
What is edtech?

How big is the edtech industry: stats and facts

Emerging technologies driving the edtech industry

Solutions of the edtech industry

Key factors driving the growth of edtech

Key restraining factors of the edtech market
1. What is edtech?
Edtech is the abbreviation for educational technology.
Educational technology is the combined use of computer hardware, software, and educational theory and practice to facilitate learning.
The edtech industry refers to the market of educational technology and the companies creating such technology.
There are a few major segments within the edtech realm, including early childhood, K-12, higher education and lifelong learning.
Among the most important products of the edtech industry are lecture capture solutions, student information management systems, education hardware, online language learning, and adaptive learning.
Students, corporate employees and lifelong learners are the end beneficiaries of the EdTech industry.
2. How big is the edtech industry?
The edtech industry is a multibillion-dollar industry.
Here are the most relevant edtech industry stats and facts:
43% of the total number of edtech companies globally are based in the US – 1,385 edtech companies. India is the runner-up with 327 edtech companies (source);
K-12 occupies the largest segment (46%), while higher education and lifelong learning together occupy the other 54% (source);
K-12 also generates the largest revenue share (42%) (source);
Game-based learning is anticipated to be a growing trend in the K-12 sector (source);
The preschool segment is the fastest-growing segment of the edtech industry;
70% of the market is driven by the business segment;
The hardware segment accounted for the largest share of 42.7% (source);
In 2020, U.S. education technology startups raised over $2.2 billion in venture and private equity capital across 130 deals, according to the EdSurge edtech funding database, 30% increase from 2019 (source);
Over $16 billion of venture capital raised by education companies across the world in 2020 (source);
China and India raised 77% of the global venture capital (source).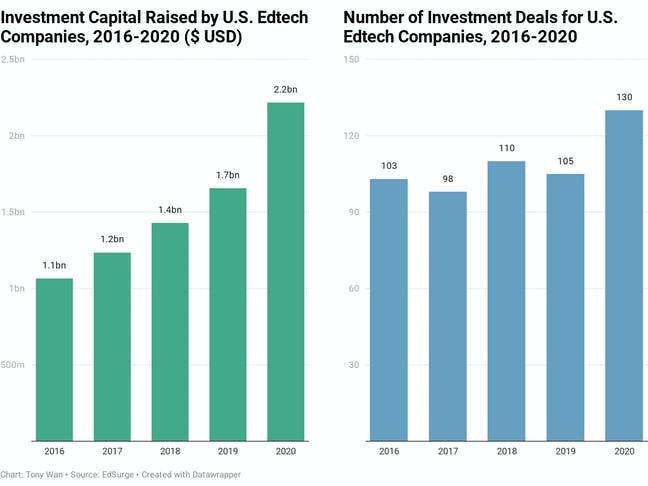 3. Emerging technologies driving the edtech industry
Virtual Reality in education
Virtual Reality in education is used to enhance student learning and engagement. The student is provided with visualizations that wouldn't be possible in the traditional classroom. Using virtual reality in the classroom creates interest and increases student engagement.
Augmented Reality in education
Augmented Reality in education enhances the learning of abilities like problem-solving, collaboration, and creation to better prepare students for the future.
AI and machine learning (adaptive learning) in education
AI and Machine Learning help teachers find out what a student does and does not know. Then they provide additional support by building a customized study schedule for each learner considering the knowledge gaps.
Robotics in education
Robotics boost students' creativity and practical skills. By using robotics, students increase their collaboration and communication skills.
Blockchain in education
The blockchain helps educational institutions keep a clear digital transcript, the ledger of records and payments for each student.
It provides a database where student's certificates and information can be stored as they further continue their professional qualifications.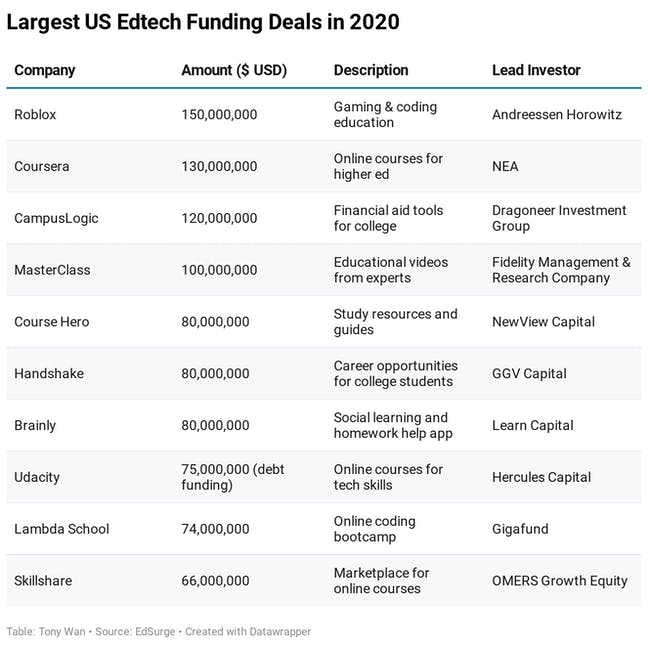 4. Solutions of the edtech industry
Here are a few categories of solutions developed by the edtech industry with a product example for each category:
Adaptive learning platforms
Adaptive learning is a computer-based and/or online educational system that modifies the presentation of material in response to student performance.
Kinteract is a collaborative teaching and learning tool that provides evidence-based learning anytime, anyplace, anywhere.
Behaviour and reward systems
A behaviour and reward system uses gamification in the form of points or badges to reward learners receiving a certain score on a quiz.
Epraise is designed to do three things: motivate students, engage parents and save teachers time.
Careers guidance platforms
A career guidance platform provides a career decision model, career tests and other tools that can help career counsellors and career coaches deliver reliable career counselling services.
Unifrog is a one-stop-shop for whole-school careers guidance.
Continuing Professional Development (CPD) and training platforms
Teacherly is a collaborative teaching platform to plan, create and teach amazing lessons.
Learning platforms
Learning platforms are an integrated set of interactive online services that provide teachers, learners, parents and others involved in education with information, tools and resources to support and enhance educational delivery and management.
Kapow Primary provides inspiring demo videos, lesson plans and classroom resources for subjects beyond the core curriculum.
Parent engagement platforms
Parent engagement platforms enable schools to involve families within their child's education through real-time updates on their teaching and learning.
Learning Ladders is how outstanding schools accelerate learning, improve wellbeing, and save teacher time.
Tutoring platforms
Tutoring platforms are online environments where tutors and learners participate in separate physical locations.
Manning's Online Tuition provides 1-to-1 or small group online lessons in all subjects at any level.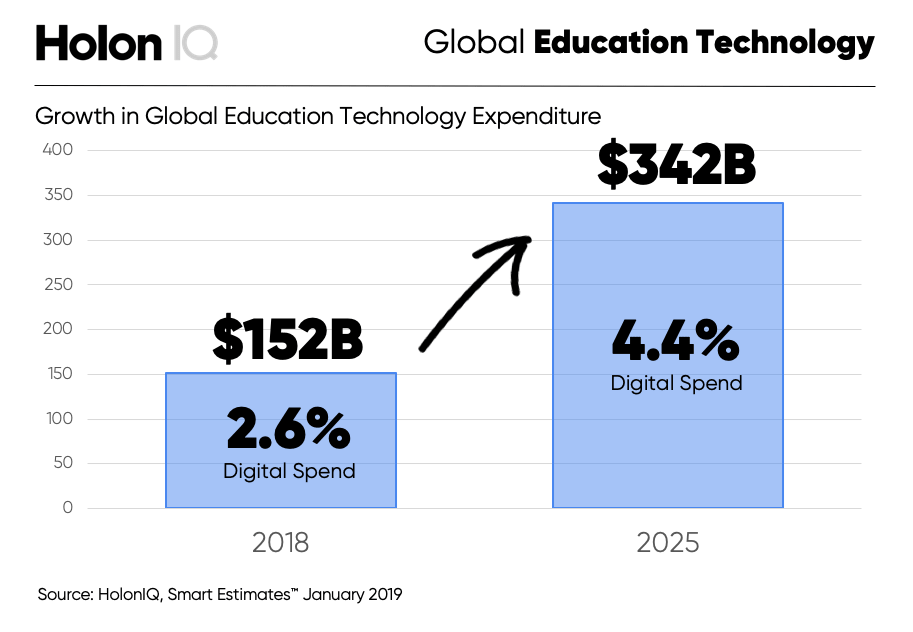 5. Key factors driving the growth of edtech
Increasing penetration of mobile devices
Easy availability of internet
Growing demand for eLearning solutions
Impact of COVID-19 pandemic
The shift from traditional education towards digital formats observed among parents and students
The rise of the inclusive learning environment
The increasing role of digital learning in supporting adults to scale up their skill sets throughout their career.
Lifelong learning is becoming a growing trend among adults and corporate workers
Massive Open Online Courses (MOOCs) are gaining increasing prominence across the globe
Globally declining Data prices
Declining device cost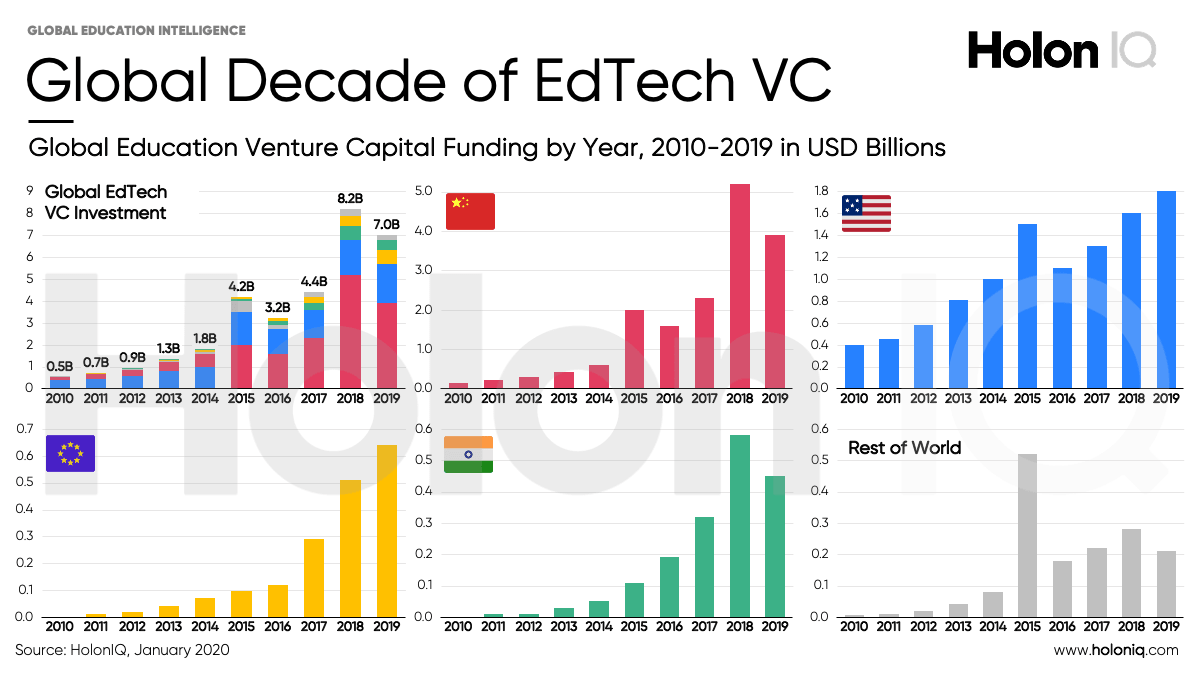 6. Key restraining factors of the edtech industry
Lack of awareness pertaining to the advantages of advanced learning platforms
The high implementation cost of e-learning systems
System security and privacy
Too much time spent in front of a computer screen may be harmful
It requires self-discipline
Can prove challenging due to the lack of personal contact with the trainers
The main challenge facing the edtech industry and its players is the lack of differentiation between solutions.
Join the Conversation
We'd love to hear what you have to say.
Get in touch with us on our LinkedIn Page, Facebook Page, Twitter or TikTok.
5 domains that will be revolutionised by VR – part I
The virtual reality is here and ready to help not only entertain, but educate and influence profoundly our lives, for the better. Here are 5 domains that already see a big influence and that will see even more in the future.
The real estate industry
Virtual reality can be a great asset when it comes to the real estate. From buying a house, 360 views and being a help for the real estate officers, VR can come in handy and prove to be really helpful. When it comes to open houses, a majority of the real estate domain is moving, well, to domains. The entire estate agent process can be performed online on sites like eMoov and CastleSmart, with virtual reality added in, buying a house is about to become a whole lot more lazy.
When a client is interested in buying a specific property the estate agent will usually arrange a viewing of said property or, in more lavish cases, host an open house. These events allow the potential buyers to walk through the home and examine the property. Now, imagine the prospective shopper was able to view the property from the comfort of their own home. Likely it would result in a greater interest for that residence which would create a faster sale. With VR this is very possible. Clients could put on their headsets and could be electronically strolling through the property within seconds. This means a lot of time and resources that are speared.
Moreover, the virtual reality can help so that the entire inspection could take place from the workplace of the agent. Several images and videos of the property would need to be taken to ready the virtual home for inspect. The same procedure would need to take place if a valuation was to be made via VR.
Also, most trainee estate agents learn the ropes by shadowing one of their senior colleagues on the job, following them around on viewings, visits and valuations, etc. Virtual training methods could be created which pits the user in situations that they would face on the job,  such as getting questions from potential buyers, explaining features in a property. This could save real estate firms thousands in training expenses.
2. Education
According to the Smithsonian Mag, the students in classrooms across the United States and parts of Europe will soon be able to go on field trips to Buckingham Palace, Machu Picchu and the Great Barrier Reef, but they'll be doing it through virtual reality. Google recently announced that it is expanding its  Expeditions Pioneer Program, which brings virtual reality field trips to classrooms using Google's cheap, smart phone-based VR viewer,  Cardboard. The goal is to expose students to places they wouldn't be able to see otherwise.
The idea for Expeditions came from a hackathon in Google's education department. Given 36 hours to create a tool that would boost student engagement, Jen Holland, then a product manager at Google Apps for Education, drew on existing Google assets—the recently launched Cardboard, some teaching apps in development and a huge archive of 3D maps and photographs. She combined the three to make interactive virtual reality lessons, which she calls "experiences."
Students can use Cardboard—an inexpensive pair of VR goggles made from a cardboard cutout, magnets, an Android phone and an app—to move through an experience that their teacher controls from a tablet. The Expeditions program has distributed the equipment to classrooms and worked with teachers to figure out lesson plans, but now, Holland says, they're opening it up, so any teacher with a tablet and access to VR viewers (Cardboard costs about $20) can use it. With lessons loaded on the tablets, teachers and students don't need to have internet access, which is important for low-resource classrooms.
Once students put on the VR headsets, they're immersed in a 3D version of Machu Picchu or the Smithsonian's National Museum of Natural History. They can look around, and the teacher can share information about things they're seeing. Google built a Great Wall of China experience for a fifth grade math class, to give the students a more tactile lesson about multiplication. The same experience has been the topic of conversation in a 10th grade Chinese language class, and it provided physical context for students in a 12th grade history class and an anthropology lecture at a Brazilian university.
More you can read here.
Best Cities For Young Entrepreneurs
Being an entrepreneur is never easy, either you are young and have the freshness and power to work on your side, along with initiative and courage, or a little more mature and you already know very well the market you are trying to penetrate and succeed on. Entrepreneurship brings a set of challenges for every type of business, therefore choosing the city to operate from might be one of the most important decisions one might take. NerdWallet, quoted by Inc.com, has a few suggestions. The personal finance site recently crunched through numbers from the Small Business Administration, the Census Bureau, and the Bureau of Labor Statistics among other sources to uncover  the best cities with thriving communities of educated, young entrepreneurs. Bonus points were awarded to places that were actually affordable.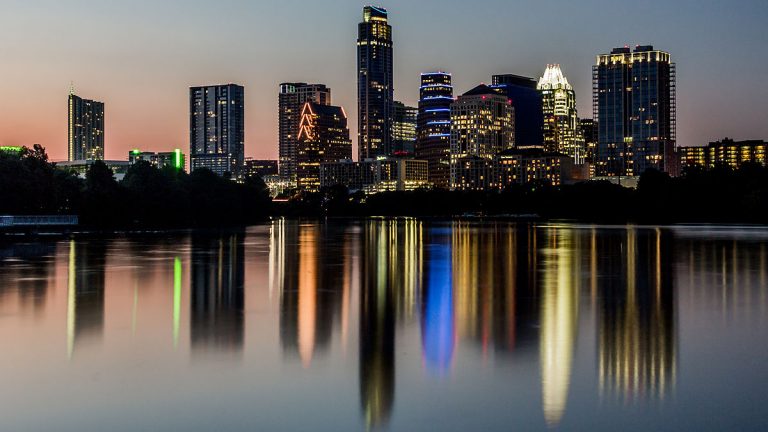 Austin, Texas
San Francisco-Oakland, California
Salt Lake City, Utah
Denver, Colorado
Minneapolis-St.Paul, Minnesota
Seattle, Washington
Madison, Wisconsin
Midland, Texas
Boston, Massachusetts
Fargo, North Dakota
More explanation and results can be easily found here.
Entrepreneurship is also the rare area of business where youth can be an advantage. Whereas established companies typically look for experience when they hire, a start-up business can benefit from the fresh perspectives and raw energy of younger adults. Younger people like Millennials also have less to lose in terms of an established career and salary, and so they can be more willing to put what they have at risk to create a new business. As people grow older, they tend to lose this appetite for risk.
The data is also supported by a new research from MoneyRates.com that revealed also Texas and Florida offer the best economic climates for young entrepreneurs. Seven of this year's 10 best cities for young entrepreneurs are located in the Lone Star or Sunshine state, proving that smaller cities have a lot to offer young entrepreneurs who launch their startups outside of major hubs like San Francisco, New York and Chicago. The explication being the fact that "big cities are more likely to take entrepreneurship for granted while smaller cities typically offer incentives that make life as an entrepreneur easier and more attractive", as Zac Carman writes for entrepreneur.com. Based on the criteria examined, MoneyRates.com named these 10 cities the best for young entrepreneurs in 2016:
Austin/Round Rock, Texas
According to the U.S. Census Bureau, Austin/Round Rock is the third-fastest-growing metropolitan area in the nation. Additionally, it is one of the more well-educated areas of the country, with more than one-third of its population having a bachelor degree.
Raleigh, North Carolina
The city is one of the 10 fastest-growing in the U.S., and boasts the highest number for the proportion of the population with at least a bachelor's degree.
Midland, Texas
The city is the second fastest growing in the U.S. and ranks second in young adult affluence.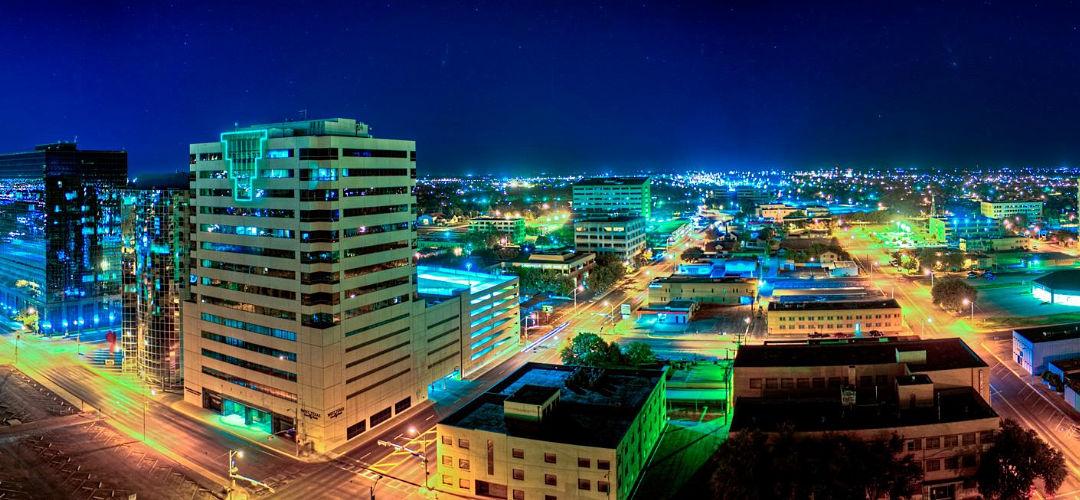 Houston/The Woodlands/Sugar Land, Texas
Houston has a high level of young adult affluence, and benefits from Texas' business-friendly tax policies.
Crestview/Fort Walton Beach/Destin, Florida (tie)
Because this area, which has one of the highest levels of young adult affluence, is located near a junction with three major highways, it provides great opportunities for business activity. Additionally, Florida has one of the nation's lowest business tax rates.
Odessa, Texas (tie)
Odessa ranked fourth nationally in both overall growth rate and young adult affluence.
Sioux Falls, South Dakota
South Dakota has the second-lightest business tax burden in the country, and Sioux Falls ranks in the top 10 nationally for young adult affluence.
The Villages, Florida
Even though this is a retirement community, The Villages has the fastest growth rate of any city in the nation. This presents a lot of opportunity for businesses that cater to senior citizens.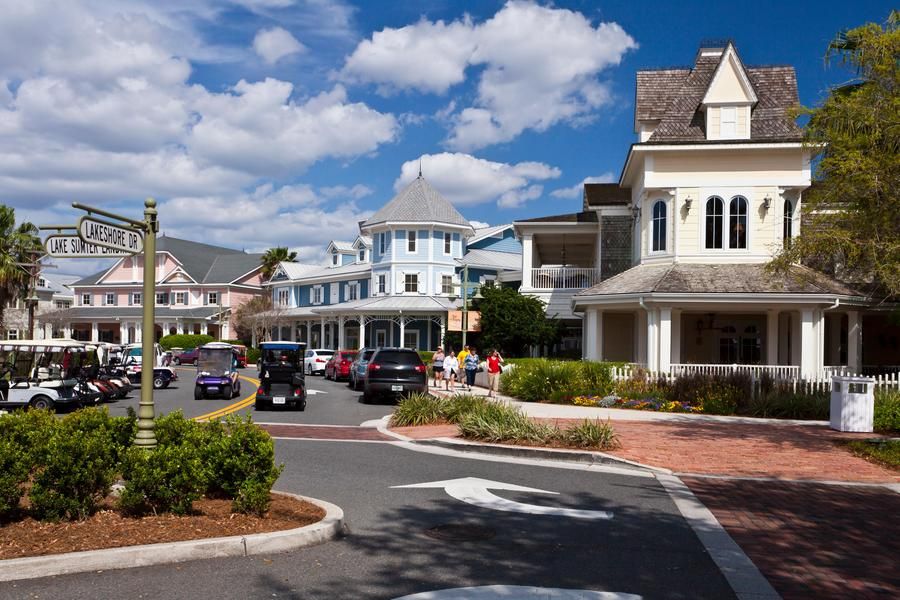 Denver/Aurora/Lakewood, Colorado
The Denver area ranks in the top 10 for educational attainment and young adult affluence. Additionally, it has a healthy growth rate.
Orlando/Kissimmee/Sanford, Florida
Orlando ranks in the top 10 because of its rapid population growth and favorable business tax climate.
But what about Europe? Nesta launched in 2015 the European Digital City Index (EDCi), a ranking intended to measure how well different cities across Europe support startups and scale-ups in digital industries. Last year, as part of  Global Entrepreneurship Week, they launched the  2016 version of the EDCi, which again describes the 'fertility' or attractiveness of different European cities for digital entrepreneurs.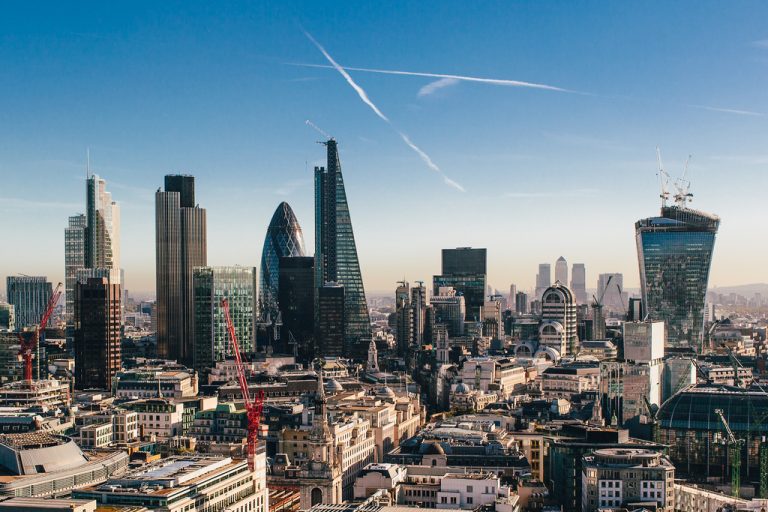 The city that leads in London, but rankings are very close, especially towards the top, with a fraction of a percentage point separating London from close contender Stockholm. Stockholm performs extremely well for its size, with superb digital infrastructure and a highly digitally skilled population; companies like Skype, Spotify, Klarna, King and Mojang are the result. The highest new entrant is Bristol, which joins the list in 13th place, and scores particularly well due to its receptive entrepreneurial culture and local business environment, while Bucharest ranks only 52 in this top 60.