Nomophobia – what it is and how it presents itself
95 percent of Romanians don't leave the house without their smartphone. This is only one of the information gathered by Huawei, that conducted a study together with the multinational market research company Ipsos, collecting data from 12 countries, including Romania. The purpose of the study was to analyse the behaviour of smartphone users over 24 hours.
The study by Huawei and Ipsos concludes that 79 percent of Romanians use their smartphone to read their e-mails, check their social media accounts and messages, while 64 percent do this when they wake up. This is one of the reasons why 60 percent of Romanians take their phones to bed with them and around 11 percent admit that they sleep with their phone next to them.
Huawei also conducted a survey called "Smart relationships" to analyse the average "relationship" each user has with their smartphone. The results show that 59 percent of Romanians check their phones several times per hour, and their habit includes searching for information, using the device for entertainment, navigating social media networks or the internet, reading news and connecting to their home bank systems. Thus, the research evidently shows how "attached" Romanians are to their smartphones.
The study also showed that 87 percent of Romanians need a smartphone to send text messages, 72 percent use it to capture photographs and, of course, 79 percent use it to check social media networks. It was also found that 56 percent of respondents admit that they keep their smartphones with them for over 13 hours a day, while 27 percent actively use the smartphone for 3-4 hours/day. The places where Romanians use their phones the most are: 66 percent while being in the kitchen and 47 percent when they're in their children's rooms.
This situation of mobile dependency already has a name: nomophobia. ""NO MObile PHOne phoBIA" is a 21st-century term for the fear of not being able to use your cell phone or other smart device. Cell phone addiction is on the rise, surveys show, and a new study released Thursday adds to a growing body of evidence that smartphone and internet addiction is harming our minds," wrote CNN.
According to The Guardian, when Deloitte surveyed 4,150 British adults in 2017 about their mobile habits, 38 percent said they thought they were using their smartphone too much. Among 16- to 24-year-olds, that rose to more than half. Habits such as checking apps in the hour before we go to sleep (79 percent of us do this, according to the study) or within 15 minutes of waking up (55 percent) may be taking their toll on our mental health.
"It's not necessarily the top thing when my clients come in, but it's often in the mix, tied in with anxiety or insomnia or relationship issues. Particularly when anxiety and insomnia's there, it's rare that it's not related in some way to heavy use of digital devices," said psychotherapist Hilda Burke, a spokesperson for National Unplugging Day in 2016 and 2017.
Moreover,  a small study presented at the annual meeting of the Radiological Society of North America in Chicago showed that cell phone addiction may affect brain functioning."Researchers from Korea University in Seoul used brain imaging to study the brains of 19 teenage boys who were diagnosed with internet or smartphone addiction. Compared with 19 teenagers who were not addicted, the brains of the addicted boys had significantly higher levels of GABA, a neurotransmitter in the cortex that inhibits neurons, than levels of glutamate-glutamine, a neurotransmitter that energizes brain signals," added CNN.
Top marketing trends for 2018 -part II
AI and Machine Learning are influencing the whole marketing process
According to Salesforce research, quoted by cmo.com.au, artificial intelligence (AI) use by marketers will grow more than 50 per cent in the next two years,with some putting it at 20 per cent of all business content authored by machines in 2018. At the same time, with AI at the forefront, marketers will be better able to understand the likes and dislikes of a customer, determine what specific branded content should be served to that consumer, and track all their interactions through the customer's journey.
Moreover, according to channels.theinnovationenterprise.com, 2018 will see chatbots develop to a point where they will become genuinely useful for both brands and consumers alike,with the global chatbot market is expected to reach $1.23 billion by 2025. "The rise of chatbots is part of the effort to exploit 'dark' social – the platforms on which your interactions and information aren't public. People are spending more and more time in messaging apps (Facebook Messenger, iMessage, WhatsApp, etc), actually eclipsing the time spent in social media apps, which makes them a huge area for brands to be getting involved in. Over the course of 2018, AI in chatbots will develop to the point at which they become genuinely useable. 80% of businesses already use (or plan to use) chatbots by 2020, and next year will see big steps taken towards that end," they added.
Video live streaming
If you weren't using live video to interact with your customers in 2017, it needs to be a priority for you in 2018, considers Neil Patel, for quicksprout.com. "Studies suggest 80% of consumers prefer watching a live video from a brand as opposed to reading a blog. And 67% of people are more likely to purchase a ticket to events like a concert after watching a live stream of a similar event," added Patel.
Live video streaming represents one of the best ways of connecting with your audience, because people tend to attach on a deeper level thanks to the visually stimulating and interactive nature of a live broadcast. The more immersive the live content is, the better — live streaming has been used to conduct interviews, share live events, and grant exclusive, behind-the-scenes access, but its possibilities are nearly endless.
Augmented Reality straight from the phone
Apple seems anxious and aims to have technology ready for an augmented-reality headset in 2019 and a product by 2020. Unlike the current generation of virtual reality headsets that use a smartphone as the engine and screen, Apple's device will have its own display and run on a new chip and operating system.
The company began putting together a team to work on AR-related projects a couple of years ago, Bloomberg reported in March 2017. Led by Mike Rockwell, who previously ran engineering at Dolby Labs, the group has now grown to several hundred engineers from across Apple, the people said. Scattered across office parks in both Cupertino and Sunnyvale, California, the team is working on several hardware and software projects under the umbrella code name of "T288."
Apple's new technology, named ARKit, seemed to arrive at the perfect time. It works by imposing bright virtual objects into the real world – at a time when reality has never seemed darker. The feature is the kind of world-changing technology that's on a par with the introduction of the iPhone 10 years ago, Tim Cook told The Independent.
Technologies that help you work from anywhere in the world
Fifty-one percent of EMEA teleworkers work from home just one day or less, with 68 percent in APAC and 58 percent in North America reporting the same.
According to a Global Workplace Analytics survey, Cost and Benefits: Advantages of Telecommuting for Companies, nearly six out of ten employers identify cost savings as a significant benefit to having telecommuting programs. Real estate costs alone can make up the majority of a business's annual overhead costs. The average real estate savings if a business employed full-time teleworkers? $10,000 per employee per year; add in reduction of utility costs and that number increases to $11,000, or $700 billion per year in the U.S. if employees worked from home just part-time.
But more than that, more and more people decide to work out-of-home while travelling and experiencing other activities, by becoming digital nomads or simply working remotely for a longer period of time. Their new lifestyle is helped and allowed by the new technologies available. Some of them are:
Videoconferencing
Live video feeds help out-of-office workers see and speak to one another in real time, anywhere they are, which is the next best thing to a face-to-face meeting. And that being possible due to the fast internet broadband available in may places around the world, the increased number of places offering free wifi. Moreover, "certain companies have even done away with renting a traditional office and instead run their business out of a shared co-working space to accommodate their largely remote workforce. Shared office spaces, where remote employees can gather to work, have been created and are more widely available in different cities. This in itself represents the growing amount of remote workers in recent years," wrote BusinessNewsDaily.com.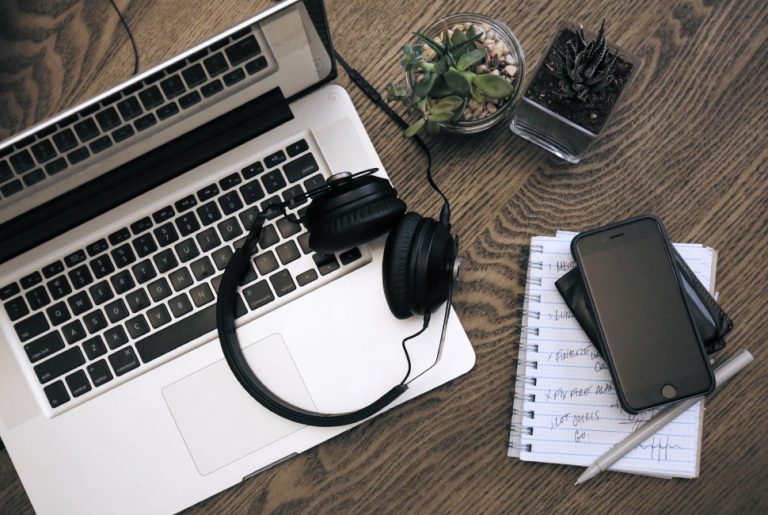 Collaborative cloud software
Investing in them (you can find some inspiration here) , especially in the ones that work very well on mobile, will help improve the response and the remote work. Building a digital workplace gives your employees the tools they need to collaborate and work from anywhere, anytime and on any device and that's the key to building productive modern teams that deliver business results.
Adapt to change faster and achieve objectives sooner with project management solutions, by bringing together work management, full reporting, visibility and an intuitive interface that anyone can use. Cloud-based project management software gives your workforce, customers and partners a better way to work together using real-time data, automated workflows and a user experience that lets them do their job the way they want to.
The best devices
From a good, thin and powerful laptop or notebook, to a smartphone, a power bank and an external hard-disk, those devices are probably the most important ones you will need to carry on with you almost all the time. "For long-term remote work, purchasing the latest laptop model is smart, as technical difficulties can be crippling when there's limited access to an in-house IT specialist or nearby Apple Store," advices mashable.com.
Moreover, "an international SIM card is more expensive, but potentially worth it if you'll be traveling to multiple countries in a shorter time period. ChatSim, which supports all of your chat apps so you can stay connected from anywhere, is another alternative if you're only interested in sending texts or instant messages. Carrying a separate global, unlocked MiFi device ensures a backup plan in the event of a weak Wi-Fi signal or public networks of questionable security. Other useful tools include: portable travel routers, Ethernet cables, and Google Voice, which is especially handy for keeping a U.S. phone number (NomadSMS is another similar service),"points out Stephanie Walden for mashable.
Privacy filters for laptops
Screen privacy filters are an easy way to keep snooping eyes from seeing what's on your laptop monitor.
Moreover, here are some tools that can help you manage your business from anywhere in the world.
Is car sharing the next version of Uber?
The carsharing or car-sharing system is a model of car rental where people rent cars for short periods of time, often by the hour. They are attractive to customers who make only occasional use of a vehicle, as well as others who would like occasional access to a vehicle of a different type than they use day-to-day.
According to Wikipedia, carsharing services are available in over 1,000 cities in several countries. As of December 2012, there were an estimated 1.7 million car-sharing members in 27 countries, including so-called peer-to-peer services, according to the Transportation Sustainability Research Center at U.C. Berkeley. Of these, 800,000 were car-sharing members in the United States.
As of July 2017, car2go is the largest carsharing company in the world with 2,500,000 registered members and a fleet of nearly 14,000 vehicles in 26 locations in North America, Europe and Asia, followed by Zipcar with 767,000 members and 11,000 vehicles. According to Navigant Consulting, global carsharing services revenue will grow to US 6.2 billion by 2020, with over 12 million members worldwide. The main factors driving the growth of carsharing are the rising levels of congestion faced by city dwellers; shifting generational mindsets about car ownership; the increasing costs of personal vehicle ownership; and a convergence of business models. Carsharing contributes to sustainable transport because it is a less car intensive means of urban transport, and according to The Economist, carsharing can reduce car ownership at an estimated rate of one rental car replacing 15 owned vehicles. More about the concept here.
In February, the car-sharing service Zipcar signed a deal to provide vehicles to Uber, possibly portending additional future cooperation in the field of mobility services. Zipcar parent Avis Budget Group said that it would supply Uber drivers with the opportunity to ferry passengers around in Zipcar branded sedans. Although at the beginning the deal is limited to 20 sedans in Boston, it opens the door for similar collaboration in other cities.
Zipcar provides rent-by-the-hour vehicles to motorists, particularly in urban areas, as an alternative to car ownership. Now, Uber drivers will be allowed to access the fleet of vehicles in Boston to serve their customers at hourly rental rates.
"As the automotive landscape evolves, technology is playing an ever-increasing role in transportation services, and we are well-positioned to meet new and evolving customer needs and demands, as evidenced by this new partnership," said Andrew Kupiec, a vice president for Avis Budget. "Our quality, well-maintained vehicles, coupled with Zipcar's technology, will give Uber's driver partners wheels when they want them."
This move marked one of the latest in a series of Uber partnerships with car providers, including rental car firms Enterprise and Hertz, and most recently  a deal with German automaker Daimler to provide self-driving cars in the future.
Moreover, last year, Uber started a partnership with GM's Maven, representing a 90 day pilot in San Francisco that allowed the Uber drivers to lease a Chevrolet Cruze, Malibu or Trax for $179 per week (plus fees) with no mileage limit, and included insurance.  "This partnership with Maven combines our vast ridesharing network with GM's extensive fleet vehicles and gives people without access to a car the ability to easily make money driving on the Uber platform," said back then Rachel Holt, regional general manager Uber, for engaged.com.
Following that, in April, Uber made another important step, by launching Uber Central, similar to the consumer version of Uber, except multiple cars can be ordered at once. The service could be especially valuable for businesses that need to pick up several clients from different places at the same time. Uber Central is part of the Uber for Business platform, which Uber launched a few years ago to help businesses manage employees' ground transportation needs.
What is even more interesting and different is that passengers don't need an Uber account or even a smartphone. The business itself manages the rides and all related information from a single dashboard. According to ciodive.com, Uber said more than 8,000 companies participated in the pilot program. The new tool also includes reporting, billing and management features.
Uber's interest in the sharing cars' programs and affiliations doesn't stop here. Only four days ago it was announced that, following the 2016's 90 days trial with GM's Maven, the service is available now also in Boston, Phoenix, and Washington, DC, while Baltimore and Detroit are said to be following soon.
"The program is aimed at drivers for rideshare apps like Uber and Lyft, and delivery apps like Postmates, GrubHub, and InstaCart. Someone who's interested in driving for any of these on-demand services, but doesn't own a vehicle, can rent a Chevy Bolt through Maven Gig for $229-a-week. The weekly price includes insurance, maintenance, and electric vehicle charging. Maven  first launched its gig worker product last May in San Diego and San Francisco. Since then, Maven says its customers have logged 170 million miles driving for various on-demand apps," wrote The Verge.
More on the subject you can read here, while if you are interested in 8 ride and car sharing alternatives to Uber and Lyft, you can read here.
How will the house of 2025 look like?
The word of the future is smart. Even in the housing and design department. And as the technology is evolving at a huge rate, we wonder how it will look like in the future.
If the third industrial revolution was about using electronics and information technology to change economic systems and the way we live, the fourth will be characterized by disruptions stemming from a merger of the digital and physical worlds.
According to Yoshiaki Fujimori, President & CEO of the LIXIL Group Corporation for weforum.org, what we are seeing now with the emergence of the fourth industrial revolution is the development of cognitive architecture, which enables our living spaces to be tailored for personal and family preferences. This is set to have a profound effect on our quality of life.
"The home will become a natural, intuitive, extension of you. Rather than the occupant adapting to the home, we've entered an exciting new phase where the home works for those who live inside it. Development of AI, robotics and other advanced technologies for applications within the living space has been underway for some time, but are gaining increased attention," said Yoshiaki.
Kevin Foreman, quoted by wired.com, believes that homes will soon become intelligent enough to distinguish between family members and guests within physical spaces and adapt to individual needs based on biometrics like fingerprints, body temperatures and even the rhythm of our own heartbeats. Therefore, in the very near future as you walk through your home, a small device worn around the wrist will authenticate your identity by pairing itself to your specific heartbeat, allowing your home to automatically adjust the lighting, room temperature and play custom music based on personalized preferences and pre-configured profiles.
Meanwhile, companies such as Nest are creating connected products that recognize homeowners' preferences and adjust settings like temperature automatically or via an app.
In the same way that primary energy use in the home shifted from lighting to more complex devices and appliances, Internet traffic is following a similar pattern. Professor Klaus Schwab's report on the Fourth Industrial Revolution predicts that the tipping point will be when over 50% of internet traffic delivered to homes is for appliances and devices as opposed to entertainment and communication, and that we can expect this tipping point to have occurred by 2025.
Here are some of the aspects that will make our lives easier:
Robots everywhere
According to the specialists, home appliances will become more self-aware, an example being the iRobot Roomba 780 which can be set to vacuum on a schedule, find its way around furniture, and even stay within a specific zone. In 15 years, devices for cleaning windows, sweeping the floor, and even making minor repairs will do their work inconspicuously. Yet, even the predictive technology in your home – using less energy during one week because the weather forecast says you will need more heat for an upcoming cold spell – has robotic intelligence.
Moreover, the journalists from http://www.plymouthherald.co.uk believe that in 15 years the companion robots will be available as part of team of collaborating robots. They will be able to monitor the wellbeing of their elderly charges, remind them to take their medicines, call relatives or cariers in an emergency, and perform simple tasks. Their owners will be able to give them shopping lists – by voice or by computer tablet – which the companions will convey via a "warden" robot who will pass it on to the outside robot, which will do the shopping. Your children might also benefit by having a "teacher" robot to help with the homework.
Solar photovoltaics on every roof
Over 15 per cent of houses in Australia already have rooftop solar installed, and forecasts show by the 2020s, solar and wind will be the cheapest way of producing electricity. Companies are already combining satellite imagery with algorithms to understand the savings you can make from your rooftop. And given the massive cost reductions of 99 per cent since 1970, and 80 per cent since 2008, it's easy to foresee that solar photovoltaics will be ubiquitous by 2025.
Still according to plymouthherald, by 2030 the mantra will become "Energy, energy, energy". Many new buildings will be carbon-neutral, meaning they will produce all of the energy they need without burning fossil fuels, and will even export electricity.
Merlin Hyman, chief executive of Regen SW, said: "For most of us our regular bill is the only time we think much about how we use energy in our homes. However, with the introduction of smart meters that is set to change. In the future we will be flexible to use energy when it is cheapest – for example charging electric cars overnight, or heating our water during the day. We may even export power back to the grid from batteries in the house if there is a surge of demand and a high price."
Everyone will have to adapt to the future of energy – and that includes the suppliers. Nigel Turvey from Western Power Distribution predicts that the growth of renewable energy will really take off after 2025.
Smart appliances
In the house of tomorrow everything will be connected through technology and the new, smart appliances are a big part of it. The interaction with the user will be easy and smooth, they will increasingly be able to learn what you want and to have it on hand.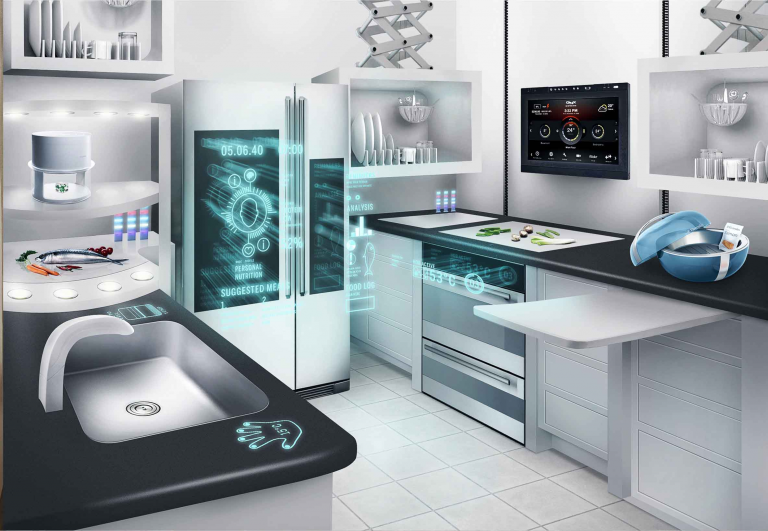 source: Emaze
The old-fashioned light switch will eventually disappear, and we will control lighting using smartphone or touchscreen panels – or even voice-activation. Smart thermostats like NEST and Hive allow you manage every minute of your home's heating schedule from a smartphone, tablet or computer. So coming home from a holiday to a cold house will be a thing of the past.
The days of the chip-stop on the way home when you're too tired to cook may be numbered too. Your fridge, connected to the Internet of Things, will not even need to ask you for a shopping list: it can tell when you're running low, and place an order with the supermarket. This technology is actually here in some countries, not in the far-away future.
When it comes to novelties, " June" is a smart oven, expected to ship this year. Its intelligent system can recognize the dish and know exactly how to cook it to perfection. June can be controlled with your iPhone or iPad, and you can monitor cooking with a live video stream.
Moreover, the appliances in one's house will operate autonomously and interact with each other and even today one still has to load the washing machine, by 2030 one will just walk away, leaving the machine to decide how dirty the clothes are, and when to switch on to take advantage of the cheapest and most plentiful electricity.
Smart living & content
Virtual reality can turn couch potatoes into globetrotters. And they won't even have to get up to hunt for a DVD: centralized streaming will give instant access to entertainment. The TV set will no longer dominate the living room: ultra-thin OLED displays will allow us to stick our TV screen to the wall, and holographics will bring characters right into the room.
The future home will be intelligent enough to predict what you want to do with content. Dell spokesperson Chad Andrews told TechRadar about a concept where media knows more about the playback device that we can even conceive today: adaptive music, movies, and photos that change shape and size (and color profiles) based on whether you are viewing them in the living room on an HDTV or on a tablet in your office. Data centers will predict the media you want to use and provide that media in the proper formats and sizes. Moreover, the number of screens in the future home will increase exponentially. To avoid overload, the visual information will integrate better into appliances, mirrors, and even the tools and household items you use. There might be flexible display on your cleaning detergent with instructions for use, or a display in the garage that reminds you about home maintenance.
Speech enabled
Whether you are a fan of Apple Siri or not, one thing is clear: speech tech has finally hit the mainstream. Your home will understand what you say. Already, Samsung and others are developing smart televisions that understand spoken commands. In the future, your home will respond to voice requests for the news, sports, and entertainment. More importantly, your home will use advanced algorithms that determine when you are speaking to the home or to your spouse – sensing a change in your tone, or interpreting a phrase that must be an instruction to change the house temperature. How about that level of smart?
Knowing you better that you know yourself
The future home will be smart enough to know what you want – sometimes even before you want it. Ford has already started experimenting with the Google prediction engine to guess where you want to go at certain times of the day. Your house will also know your preferences: when you start a movie, the lights will dim to the level you normally use. Moisture sensors in your lawn will learn how much you use a sprinkler system and adjust patterns accordingly.
Online identity protection – 10 simple tips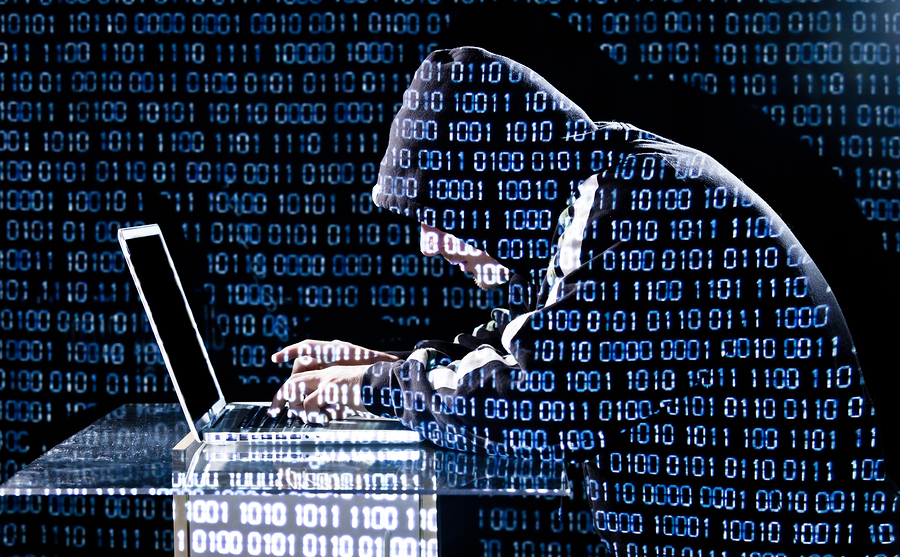 source: medibid
Up to 9 million Americans have their identities stolen each year according to the FTC , and at least 534 million personal records have been compromised since 2005 through attacks on the data bases of businesses, government bodies, institutions, and organizations. For some consumers, identity theft is an annoying inconvenience and they can quickly resolve their problems and restore their identity. For others, recovering their identity can cost hundreds, even thousands of dollars, take months to resolve, cause tremendous damage to their reputation, cause them to lose job opportunities, even influence the rejection of loan applications for school, homes or cars because would-be employers or loan companies see the damage on your credit scores.
In order to help you prevent these types of situations, here are some tips & tricks you should follow:
Protect your computer and smartphone with strong, up-to-date security software. If your computer or phone is infected with malicious software, other safeguards are of little help because you've given the criminals the key to all your online actions. Also be sure that any operating system updates are installed.
Learn to spot spam and scams. Though some phishing scams are easy to identify, other phishing attempts in email, Instant Messaging, on social networking sites, or websites can look very legitimate. The only way to never fall for phishing scam is to never click on a link that has been sent to you by someone you don't know, looks suspicious or from a third party that you didn't request the information from.
Use strong passwords. Weak passwords are an identity thief's dream – especially if you use the same password everywhere. You need passwords that are long (over 10 characters), strong (use upper and lower case letters, numbers and symbols), and that have nothing to do with your personal information (like name, age, birth date, pet)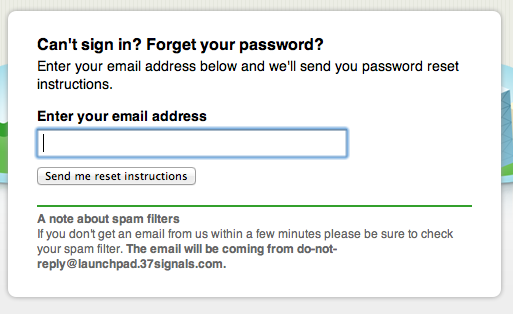 Use multiple passwords. Have more than one password for online accounts or – if it's cracked – thieves will be able to gain access to all your private data at once.
Freeze your credit. Criminals use stolen ID's to open new lines of credit. You can thwart their efforts to use your identity by simply locking (called freezing) your credit so that no new credit can be given without additional information and controls.
Monitor & review your credit scores and bank data. Look too see if there are new credit cards, loans or other transactions on your account that you are not aware of. If there are, take immediate steps to have these terminated and investigated.
Only use reputable websites when making purchases. If you don't know the reputation of a company that you want to purchase from, do your homework. How are they reviewed by other users? Do they use a secure, encrypted connection for personal and financial information?
Stay alert. Watch for common signs of identity theft like:
false information on your credit reports, including your personal numeric code, address(es), name or employer's name.
Missing bills or other mail. If your bills don't arrive, or come late, contact your creditors. A missing bill may indicate that an ID thief has hijacked your account and changed your billing address to help hide the crime.
Getting new credit cards sent to you that you didn't apply for.
Having a credit approval denied or being subjected to high interest rates for no apparent reason.
Receiving calls or notices about past due bills for products or services you didn't buy.
Exclude important personal information from your social media profile. On Facebook, that means culling any 'friends' you don't know, minimizing the details in your 'About Me' section and being selective about hitting the 'like' button, all of which will make you harder to find.

source: backtoyourcountrynavigator
Check your social media & phone privacy settings. Change all Facebook settings to "Friends Only" for all posts for a more secure profile. Facebook often makes changes to these settings and, when it does so, can even reset your secure settings. Moreover, turning your GPS location settings to "off" can also keep your family's whereabouts more private.
6 Big Instagram 2017 Trends Any Marketer Should Know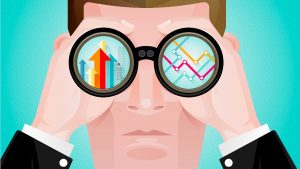 User-friendly and making the most of one of people's favorite activity related to owning a smartphone: taking pictures, Instagram becomes steady and sure one of the Romanians main used social media tools, especially among the trendy persons. Brands are also starting to notice its impact and are taking advantage of this positive trend.
According to Zelist Monitor, quoted by instagramology.ro, 2017 started with a performance on the Romanian market: 50,518 more users in January 2017 compared to December 2016. This is the biggest growth from December to January stated in Romania so far, the predictions for February being that the total number will reach half a million users.
In this context, marketers should make sure they know the biggest 6 trends happening out-there and be ready to adopt them as fast as possible. They might fly as easily as they arrived.
Using Trends To Get Noticed
Being aware of the latest trends can give the marketers insights into what people are looking for on Instagram. In fact, a lot of trends can be determined by doing hashtag research and finding popular content. According to sproutsocial.com, as a business, you want to be seen in some of the most popular places on Instagram. By paying attention to the latest Instagram trends, you can help get your content noticed and in front of more eyes. Branding is all about building your audience and increasing awareness about you.
Instagram Stories
Launched in August 2017, stories aims to change the way people use Instagram. Stories allows you to tag people in updates, add a link to your content (useful for brands directing people to their site), and it even supports  Boomerang.
Instagram Direct
It's all about fast connection to your consumers. Last year Instagram updated Direct, the messaging side of the photo-sharing app. Since then, user numbers worldwide have grown from 80 million to 300 million. With numbers like that, it's no wonder Instagram will continue to improve this part of the service to encourage people to use the app more.
4. Instagram Shopping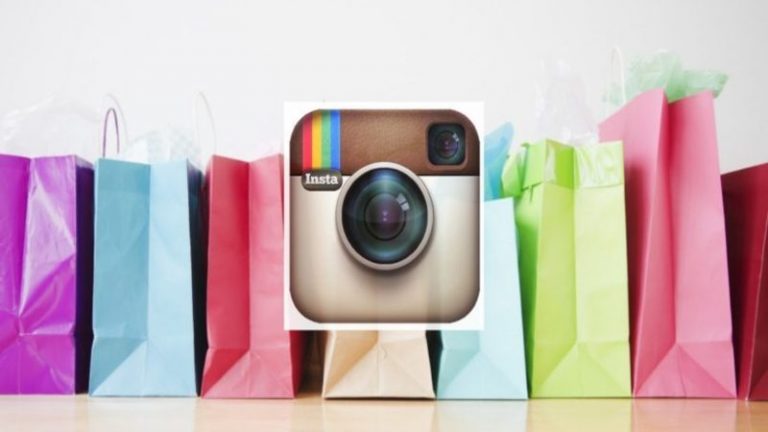 Recently, Instagram trialed shoppable product tags with 20 fashion brands, allowing the tagging of certain items in a photo. This presents a much more seamless shopping experience for the user. Rather than having to find a link in the bio, users will be able to click a tag for a detailed view of the product. The shopper can then continue researching the product without leaving the app. If the user wants to continue with the purchase, a Shop Now button will take them to the product landing page on the businesses website.
Instagram Business Tools
The new feature allows accounts to be verified as a business account for the first time. Therefore, the marketers can add contact methods, directions to their business and unlocks access to promoted posts and analytics. Moreover, Insights on Instagram allows businesses to uncover details about their followers, such as behavior and demographics. Better knowing your customer means better business and a prolong success.
Video is still the king of the game
According to wersm.com, One of 2017's buzzwords is video; and  video content, whether pre-recorded or live, should be leveraged by social media marketers in the next year.  Instagram itself says that video will account to 75% of data in the next four years, so brands need to learn how to effectively create it and use it. The many tools that Instagram offers, have lead to the democratization of video creation, so everyone has the ability to create engaging content with little or no budget.