REACHED 300 MILLIONS ON SOCIAL MEDIA WITH
#ShareTheMicNow

World-renowned public figures and celebrities joined her movement: Brené Brown, Hollywood actress Julia Roberts, award-winning author Elizabeth Gilbert, Arianna Huffington, Melinda Gates and Hillary Clinton.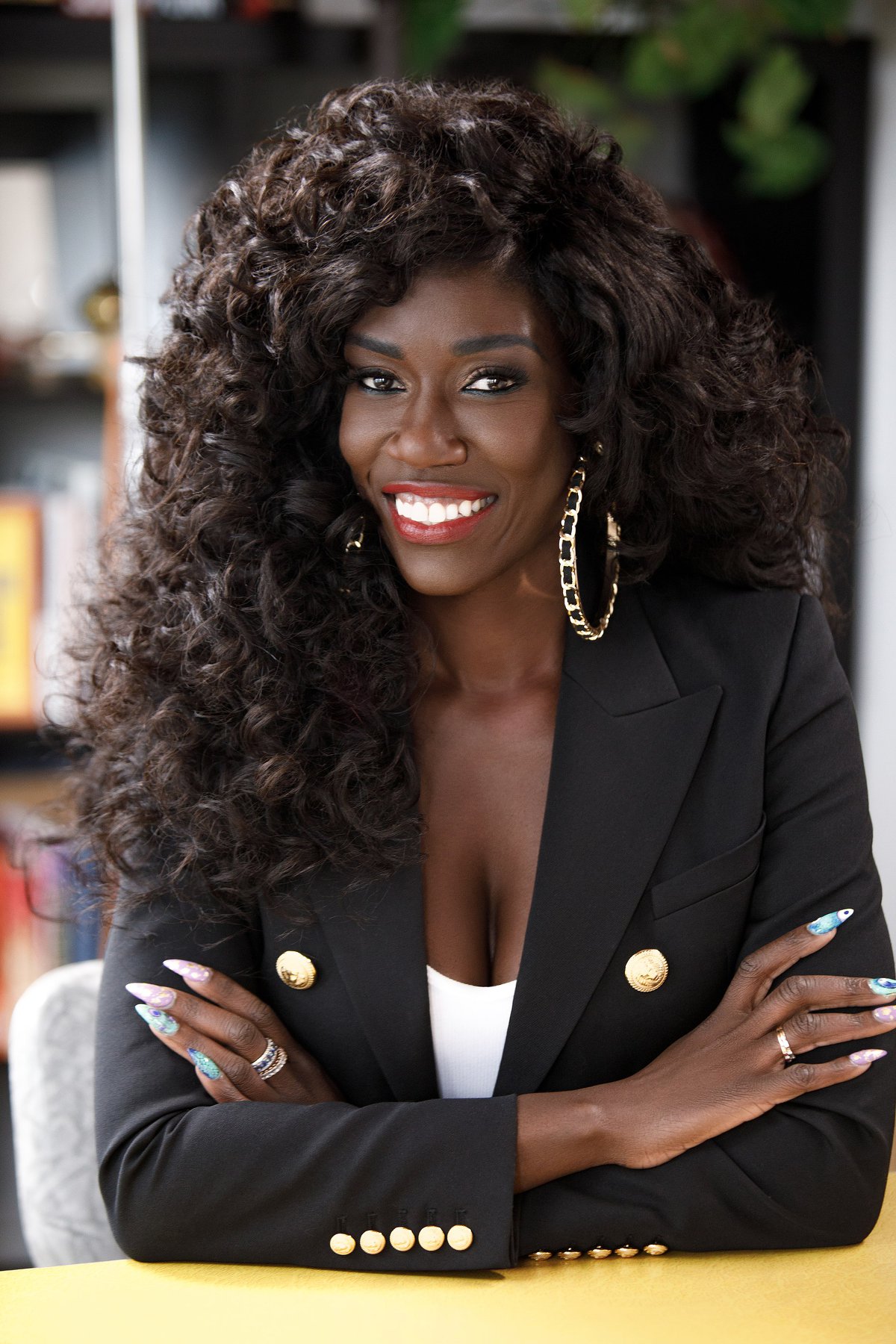 About Bozoma Saint-John
TRAILBLAZING MARKETING & ADVERTISING EXECUTIVE WITH
20 YEARS OF EXPERIENCE
Bozoma is an experienced professional leading the marketing departments for billion-dollar companies. Before Netflix, she was Chief Brand Officer at Uber and Head of Global Consumer Marketing at Apple Music.
She was featured in Forbes' World's Most Influential CMOs list and Ad Age's Most Creative People list. Moreover, she was inducted into the American Advertising Federation Hall of Achievement.
NAMED ONE OF THE MOST POWERFUL WOMEN IN BUSINESS
Business magazine Black Enterprise recognized Bozoma as one of the most powerful women in business alongside other global leaders such as Oprah Winfrey and Beyoncé. At the time, she was head of global marketing for Apple Music.
Ebony Magazine's 100 Powerful Executives highlights African-Americans who exemplify brilliance in the fields of entertainment, arts and business.
None of us will have any impact or influence if we are quiet. So don't be quiet, be loud as hell.
Bozoma Saint-John
HER CAREER WAS STUDIED AT HARVARD BUSINESS SCHOOL
During the 2020 Spring semester, Bozoma's marketing career served as a case study in an MBA class at the Harvard Business School. She appeared as a guest lecturer, delving deep into the tactical and pivotal marketing moves she made throughout her career, which she now credits as intrinsic to her success.