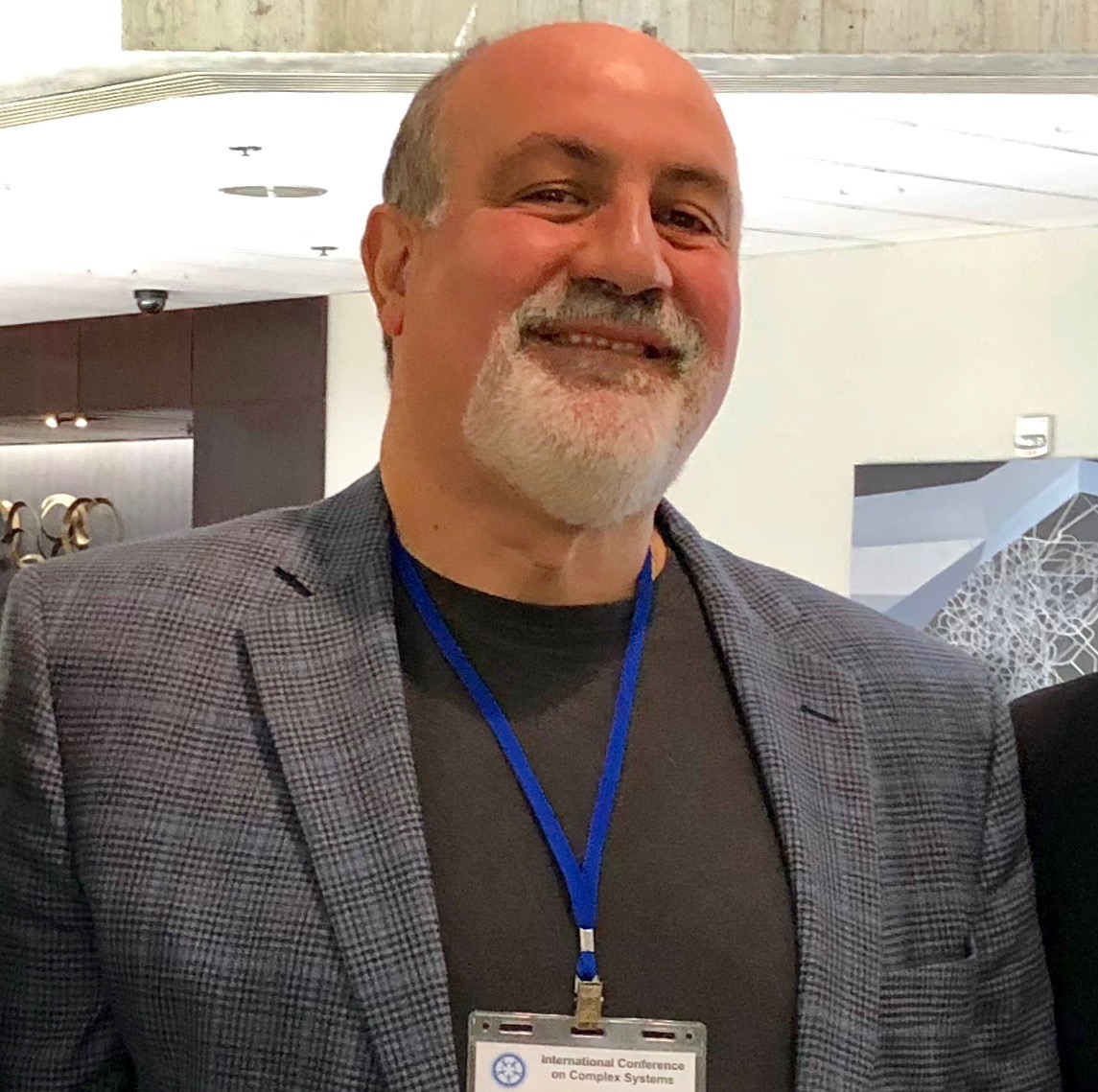 About Nassim Taleb
BESTSELLING AUTHOR OF 'INCERTO'
Taleb's five-volume essay, 'Incerto' ('Skin In the Game', 'Antifragile', 'The Black Swan', 'Fooled by Randomness', and 'The Bed of Procrustes') is a philosophical and practical essay on uncertainty, with 150 translations into 41 languages to date.
AMONG THE MOST VETERAN TRADERS IN THE WORLD
Taleb spent 21 years as a risk trader (quantitative trader) closing 650,000 option transactions and examining 200,000 risk reports.
DISTINGUISHED PROFESSOR
An MBA and PhD graduate, Taleb is currently a Distinguished Professor of Risk Engineering at NYU's Tandon School of Engineering, focusing on the properties of systems that can handle disorder.
CO-FOUNDED THE REAL WORLD RISK INSTITUTE
As co-founder and lecturer at the institute, he teaches attendees how to make decisions under uncertainty and provides them with a clear-cut way to approach risk.
REPUTED FINANCIAL ADVISOR
Taleb has advised heads of state, top financial institutions, and central banks on tail risks.