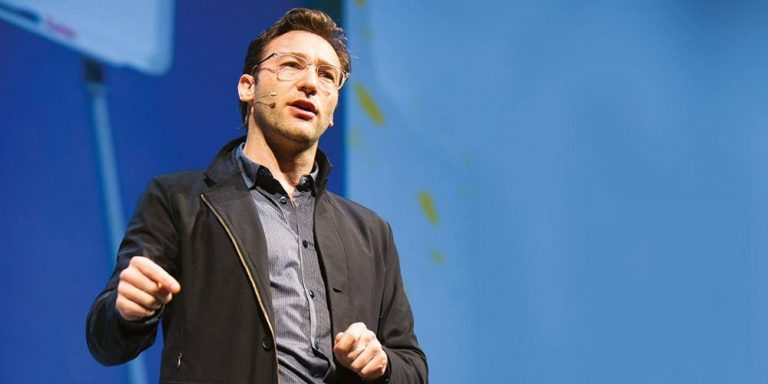 About Simon Sinek
NEW YORK TIMES BESTSELLING AUTHOR
With over 1,6 million copies sold, Start With Why is widely recognized as one of the best leadership books of our time, followed by Leaders Eat Last and Find Your Why.
Sinek's latest book, The Infinite Game has been in the New York Times's Top 10 Business Bestsellers for five months since launch.
HIS PUBLIC LECTURES ARE IN THE TOP 3 MOST-VIEWED OF ALL TIME
With a viewership of over 78 million, Simon's talks, How great leaders inspire action, Why good leaders make you safe and How to discover your Why in difficult times, describe the remarkable patterns he discovered which determine how successful leaders act, think and communicate.
HE DEVELOPED UNIQUE LEADERSHIP CONCEPTS
The Golden Circle – the WHY (purpose, cause or belief that drives every organization), the WHAT (the product/service every organization is offering), the HOW (the process by which the organization gets its products/services to the customer);
The Circle of Safety – the company culture in which employees cooperate naturally towards growing the business;
The Infinite Mindset – any leader who wants to be successful must adopt an infinite mindset where the players come and go, the rules are changeable, and there is no defined endpoint.
HE IS AN INSPIRATION FOR GROWTH FOR MILLIONS WORLDWIDE
His ideas on growth, having an infinite mindset and being fulfiled are shared with 12+ million followers combined on social media.