Meet Franck Vinchon | Behind the Suit
Franck has been working for more than 18 years across multiple countries. He covered many fields in communication and marketing industry filling positions that were dedicated to strategy and management. Some of the agencies he worked for are: Y&R, Saatchi&Saatchi, Publicis, Havas and BBDO.
A French man exploring the world across its diversity and different cultures, Franck dedicates his time to understand people better and shape the future of the brands, as well. He loves to understand their challenges, to solve their issues and challenge their future. The main objective is to make both, the people and the brands, reach to each other.
I consider myself a story maker since I enable dialogues where there is mistrust, I propose engagement when there is ignorance and I build success where there is doubt.
MEET THE INTERNATIONAL BRAND EXPERT 
1. How did all start? What is the story behind the determination of becoming a Brand Consultant?
After almost 18 years in big network agencies, in few different countries, handling some different positions until reaching top management, I had the feeling that I was losing sight of why this business was exciting.
I was spending my time to make sure everything was all right while I wanted to go deeper into making the brands successful and attractive. I had to completely refresh my approach to communication and marketing by exploring more about them than just advertising.
2. Tell us three important things you've done in your career, to make it where you are today.
I can tell you so many things that influenced who I am right now, big things/changes and more anecdotic moments; I would go for couple of funny stories.
1. When I saw for the first time a creative guy climbing on the table to sell his script to a client.
2. When…
…one of my first bosses was claiming to me that if you don't get sexually excited reading your brief, then your brief is not good enough!
3. When I've seen a famous creative director (probably the best, we will call him D.D.) getting 15 possible Cannes Lions ideas in a short brainstorm based on an insight written couple of minutes before.
3. Name one situation that made you want to quit and change your career.
I did not quit anything, I just changed my approach to the things I really love –  brands.
I was in a meeting for a big client. As always, we were pushing the creative guys to come up with some really disruptive ideas. One great idea was presented that day, the client really liked it and he asked the creative director how we could implement it. The latest said that he had no idea as he was mostly focused on TV and press advertising.
4. Name one situation that convinced you to go forward.
 I finally understood that a brand couldn't be defined only by its advertising, that it is articulated around so many different things.
I needed to dive deeper into the consumers' mindset, to create better experiences and craft new ideas, more than just repeating some proven ones.
5. What do you think are the most difficult challenges marketers have to face on the Russian market community nowadays?
It's no secret to say that things have been tough in Russia in the last 4 years: sanctions with US and Europe, ruble devaluation, political tensions and so on. Communication suffered a lot from it – not only financially but also on its approach level. Ideas are less bold than a few years ago. You have to fight for a great strategy and creative ideas twice harder.
6. Investment matters. If you would have to invest in one specific field/business, what would that be?
I'm investing for real actually. And I'm going full speed into entertainment and innovation! Making people feel better is a really important aspect of this job. I've chosen the fun way to do it.
7. If you could change something about Russia's Marketing Community to improve it in any way what would that be?
I wouldn't change a thing. Every market is different. I work for different brands, coming from different regions in the world (Europe, Asia, Middle East) and they all have different challenges. But this is exactly what makes the markets exciting! I believe that the best way to improve a community is to improve yourself first!
8. What is your unique selling proposition? What is different about your brand, compared to your competition?
Never boring, always surprising, definitely entertaining, hopefully successful!
MEET FRANCK VINCHON, THE MAN #BEHINDTHESUIT
1. Name one good habit that helps you deal with your active life.
I started to meditate two years ago and it really helped me to focus, regular workout helps me a lot as well.
Ok, let's be honest guys, there is nothing better than a chilled beer with your friends watching a football game. And music all day long, music is essential to my life!
2. Name one bad habit you can't quit.
I can't remove my skull-shaped rings. This is something I don't really want to explain. But it's very personal, linked to my childhood and my musician past. I know some clients freak out when they first meet me, but they quickly understand I'm a badass in a good sense of the word.
3. If you could be anything else but a brand expert, what would you be?
I would be a rock singer – actually I was and I did the opening for famous bands like Pantera or Korn back then. I would just pursue this dream more rigorously. Or I would just run a show for Netflix. Or I would just continue to be a writer with creepy and funny stories (I wrote a book in 2011 called 'Tranches de Mort').
…You can do so many things, why chose only one?
4. As a brand expert, what is your favourite brand?
I have a lot of brands in my mind but I think I would choose my beloved city, Paris (not the billionaire heiress). Beautiful, cultural, breath-taking and, at the same time, secret, mysterious, dangerous, uncivilized and atypical.
5. Tell us your favourite book. What's the best thing you learned from it?
I'm afraid not to surprise you here. I would go for 'Fight Club' from Chuck Palahniuk. I would go for all his books and all the American 'underground' literature like Don Delillo, Eston Ellis, Charles Bukowsky, Thomas Pynchon and so on.
Well, those books are telling that being dead honest is always the best way to make a point.
I would also make a mention to '99 Francs' from Frederic Beigbeder because I've inspired him for a character and I'm involved in this crazy story with all my colleagues when I was a junior professional in Y&R.
6. Name the most important value that you believe in.
Respect. I think this is a value that got lost in so many ways. Difficult to gain, easy to lose.
7. If you could compare your professional journey with a song what song would you choose?
'Alive' by Pearl Jam. As a music fan, I can reflect in so many songs and albums. Each song can reflect a lot in different moments of your life.
8. If you would give our readers one piece of advice from your professional experience, what would that advice be?
Be yourself. No one does it better than you!
20 Things you might not know about Karim Rashid
Karim Rashid is one of the most prolific designers of his generation. Over 3000 designs in production, over 300 awards and working in over 40 countries attest to Karim's legend of design.
Here are some things you might not know about him:
1.He received a bachelor of Industrial Design in Ottawa, Canada and Postgraduate studies in Italy in 1984. He worked at Rodolfo Bonetto's studio in Milan for one year then for 7 years at KAN Design in Toronto.
2. His award winning designs include luxury goods for Christofle, Veuve Clicquot, and Alessi, democratic products for Umbra, Bobble, and 3M, furniture for Bonaldo and Vondom, lighting for Artemide and Fontana Arte, high tech products for Asus and Samsung, surface design for Marburg and Abet Laminati, brand identity for Citibank and Sony Ericsson and packaging for Method, Paris Baguette, Kenzo and Hugo Boss.
3. His work is featured in 20 permanent collections and he exhibits art in galleries worldwide. Karim is a perennial winner of the Red Dot award, Chicago Athenaeum Good Design award, I. D. Magazine Annual Design Review, IDSA Industrial Design Excellence award.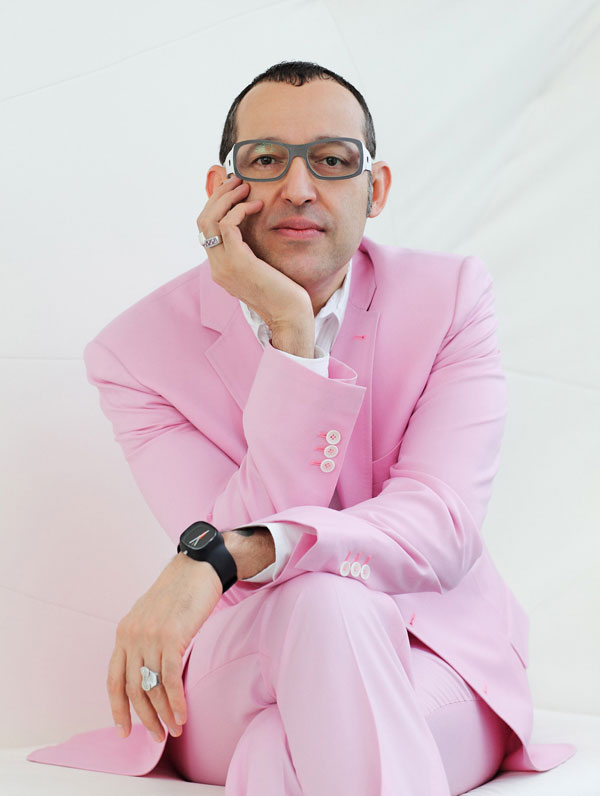 4. Karim is a frequent guest lecturer at universities and conferences globally disseminating the importance of design in everyday life. He holds Honorary Doctorates from the OCAD, Toronto and Corcoran College of Art & Design, Washington. Karim has been featured in magazines and books including Time, Vogue, Esquire, GQ, Wallpaper, and countless more.
5. Karim's latest monograph, XX (Design Media Publishing, 2015), features 400 pages of work selected from the last 20 years. Other books include From The Beginning, an oral history of Karim's life and inspiration (Forma, 2014); Sketch, featuring 300 hand drawings (Frame Publishing, 2011); KarimSpace, featuring 36 of Karim's interior designs (Rizzoli, 2009); Design Your Self, Karim's guide to living (Harper Collins, 2006); Digipop, a digital exploration of computer graphics (Taschen, 2005); Compact Design Portfolio (Chronicle Books 2004); as well as two monographs, titled Evolution (Universe, 2004) and I Want to Change the World (Rizzoli, 2001).
6. In 1992, Rashid started designing for US tableware company  Nambé, producing a range of products – clocks, vases and candlesticks – that would help establish his signature look. Alloy and glass are perfect materials to convey Rashid's organic "blobular" forms, and his work for American lighting brand George Kovacs and German glassware manufacturer Leonardo in the late 1990s again produced modern yet beautiful forms.
7. Rashid's designs often incorporate a folded-ribbon look (using materials such as fabric, laminate, acrylic and steel) and his computer-generated asterisk, cross and figure-eight motifs, which can be seen on his stools, rugs, kitchen utensils and even Rashid's own body tattoos.
8. His 1996 'Garbino' rubbish bin for Canadian plastics company Umbra is Rashid's most well-known design (along with its larger equivalent, the 'Garbo'). This simple, softly rounded bucket in recycled polypropylene is still one of Umbra's biggest sellers and is also placed in the permanent collection of the Museum of Modern Art, New York.
9. Once labelled the Poet of Plastic, New York-based interior designer Karim Rashid is known for his curvaceous designs and outspoken persona.
10. The same concept was applied to the affordable and award-winning 'Oh' chair, from 1999, which fulfils Rashid's belief in 'democratic design'. His skill with polypropylene has also been evident in the highly acclaimed packaging he has designed for global brands like Issey Miyake and Kenzo. More recently, Rashid has also undertaken a number of architecture projects, including the Semiramis Hotel in Athens and the newly opened Switch restaurant in Dubai.
11. In his spare time, Karim's pluralism flirts with art, fashion, and music and is determined to creatively touch every aspect of our physical and virtual landscape.
12. Him and his team specialize in pattern, print, branding and creative direction. They produce designs that help create or revitalize brands that get noticed through a variety of print and other media. Depending on the nature of the project, graphics is intertwined in product and interior design. They have the ability design a project under one roof which allows for a more seamless process and holistic design.
13. Karim believes that we live in a very special time for humanity, where technology, through the digital revolution, has afforded us new tools to design better space in ways never before conceived.
14. He has an international staff that speaks 12 languages. Presently he is working in 23 countries.
15. To Karim, functionality and minimalism are essential, but, at the same time, he wants to move people and create furniture that make people feel at ease. He calls this approach to design 'sensual minimalism'.
16. The notion of design being a "high art" has always felt ridiculous to him. "I've spent my career trying not to fall into that trap. Early on, companies interested in me were small. They charged more so that they could afford the tooling and the crafting by hand. That's just what it took to make it. I started to think, Why aren't bigger companies more interested in design? The designer humanizes our physical and virtual world. Fortunately, things have changed a lot since then. Companies now recognize that design is what differentiates. It's critical, and demanded," Karim said for interiordesign.net.
17. He loves doing packaging design, technology, synthetic processes and materials.
18. He used to be obsessed with drawing eyeglasses, shoes, radios and luggage throughout his childhood. 
19.  He loved Andy Warhol, Rodchenko, Picasso, Calder, Corbusier, Dec Chirac, YSL, Halston, and so many other artists that were pluralists.
20. Karim was also very inspired by his father who was a creative renaissance man, and he saw him create every day. He would design furniture, make dresses for my mother, paint canvases, design sets for television and film, and constantly take us to museums.
Top 10 Tips for Branding Yourself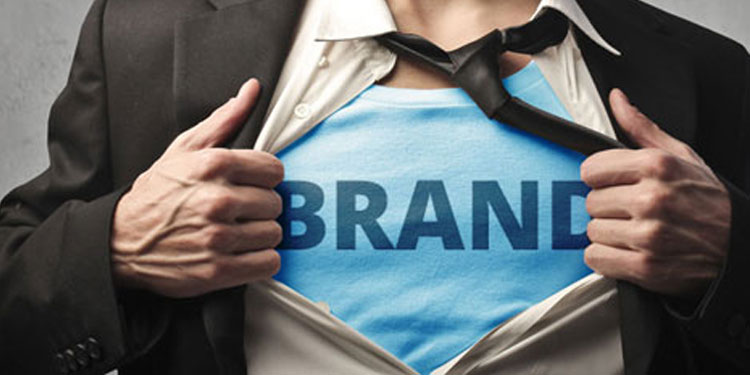 source: Working Voices
Living in the era of social media power, when the information is the key and in everybody's reach, finding oneself's niche and becoming known is getting a more and more difficult task to accomplish. Even at first glance it seems the reality is exactly the opposite, the rapidity in which one can get into the public's eye, but at the same time fade away, makes it even harder than before to make it last and create a strategic and smart path for one's good brand positioning.
We've prepared some tips that we hope will help you on your road to success:
Asses the market you are working on
Knowing the past, the competition and the market you are activating on is key in order to create a good positioning for your brand.
Look deep within yourself and find your best features
According to Robert Half, branding yourself begins with self-reflection. Take stock of your strengths. What are your best attributes? What positive adjectives might a colleague use to describe you? Is there one particular talent or discipline in which you truly shine? What's your personality? If you're just beginning your career, choose a discipline or area of focus that truly interests you. Don't pretend to be something you're not. Hard-working, focused and reserved people get ahead just as often as social butterflies.
Work on developing them even more
Go to extra classes / courses, attend workshops and seminars that will help be become even better on your field of expertize and that will enhance your talents. Learning never ends, no matter the time in your career you are at.
Of all of them find the differentiator, your USP (unique selling point), that makes you unique
The USP is the big idea that brands are always searching for. A USP gives a brand a compelling and unique value proposition with its target audience. "Likewise, you want to represent something special that sets you apart from others and establishes a value equation about your abilities when you are pitching yourself for a job, a promotion or a free-lance assignment," says Catherine Kaputa in Huffington Post.
Define your brand and become an expert
Take the time to do some soul searching and determine exactly who you are and what makes up your brand. Whether you're looking to garner media attention, attract new clients or build your business, you should focus on becoming an expert in your field. Avoid establishing an expertise that's irrelevant to your mission, goals, and vision. You'll just be wasting your time.
Be present in the market and make yourself known
Make sure you are present at the most important events in your industry and start conversations with the right persons, the ones with whom the association with will help your brand and your career. Ask questions, mingle, try and show your expertize as much as you can.
Generate brand awareness through networking and promotion
You should be connecting with other professionals in the industry by using social networks and commenting on their blogs. Networking is one of the best ways to become known in the industry. By forming relationships with people in your audience, you can grow your business and your brand long-term.
In time, once you have a known and appreciated voice try using the PR tools available to you and get your name out there.
Be a constant presence on the social media channels that are representative for your work
Depending on the industry you are activating on make sure you know what social media channel suits you the best. Not every industry fits you having a profile on Linkedin and Facebook at the same time, not every industry requires an Instagram or Snapchat account. Also, make sure that the content you are delivering is customized to that specific social media account.
Always keep on expending your network, strategic partnerships and focus on the game plan
The networks are meant to evolve, not stand by. So is the industry you are activating on. Moreover, you can never know what the future holds. The more people you know, the merrier. The more connected you are, the better. Make sure that at the same time you don't lose the focus on your "final" game plan.
Don't look focus, get rid of your ego and accept criticism
According to the AICPA specialists, the true measure of your brand is the reputation others hold of you in their hearts and minds. Notice how they introduce you to others. Ask them what your top brand attributes and core strengths are. If they can easily tell you, then you've succeeded in branding you.
"These days, branding the company you work for isn't enough. The world wants to hear what you have to say as a professional within a company. The work involved in uncovering your brand may seem daunting, but your efforts can benefit you immeasurably. Your unique brand message differentiates the best you have to offer, gives a good indication of what you're like to work with, and shows how you make things happen," says the American Institute of CPAs.
When it comes to being the best the ego shouldn't be standing in your way. Accept the criticism, as it will only make you better and help you achieve your goals.
6 Big Instagram 2017 Trends Any Marketer Should Know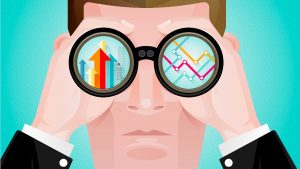 User-friendly and making the most of one of people's favorite activity related to owning a smartphone: taking pictures, Instagram becomes steady and sure one of the Romanians main used social media tools, especially among the trendy persons. Brands are also starting to notice its impact and are taking advantage of this positive trend.
According to Zelist Monitor, quoted by instagramology.ro, 2017 started with a performance on the Romanian market: 50,518 more users in January 2017 compared to December 2016. This is the biggest growth from December to January stated in Romania so far, the predictions for February being that the total number will reach half a million users.
In this context, marketers should make sure they know the biggest 6 trends happening out-there and be ready to adopt them as fast as possible. They might fly as easily as they arrived.
Using Trends To Get Noticed
Being aware of the latest trends can give the marketers insights into what people are looking for on Instagram. In fact, a lot of trends can be determined by doing hashtag research and finding popular content. According to sproutsocial.com, as a business, you want to be seen in some of the most popular places on Instagram. By paying attention to the latest Instagram trends, you can help get your content noticed and in front of more eyes. Branding is all about building your audience and increasing awareness about you.
Instagram Stories
Launched in August 2017, stories aims to change the way people use Instagram. Stories allows you to tag people in updates, add a link to your content (useful for brands directing people to their site), and it even supports  Boomerang.
Instagram Direct
It's all about fast connection to your consumers. Last year Instagram updated Direct, the messaging side of the photo-sharing app. Since then, user numbers worldwide have grown from 80 million to 300 million. With numbers like that, it's no wonder Instagram will continue to improve this part of the service to encourage people to use the app more.
4. Instagram Shopping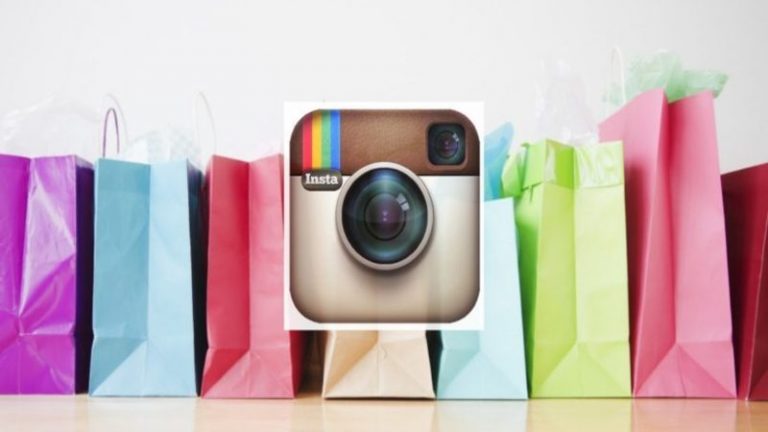 Recently, Instagram trialed shoppable product tags with 20 fashion brands, allowing the tagging of certain items in a photo. This presents a much more seamless shopping experience for the user. Rather than having to find a link in the bio, users will be able to click a tag for a detailed view of the product. The shopper can then continue researching the product without leaving the app. If the user wants to continue with the purchase, a Shop Now button will take them to the product landing page on the businesses website.
Instagram Business Tools
The new feature allows accounts to be verified as a business account for the first time. Therefore, the marketers can add contact methods, directions to their business and unlocks access to promoted posts and analytics. Moreover, Insights on Instagram allows businesses to uncover details about their followers, such as behavior and demographics. Better knowing your customer means better business and a prolong success.
Video is still the king of the game
According to wersm.com, One of 2017's buzzwords is video; and  video content, whether pre-recorded or live, should be leveraged by social media marketers in the next year.  Instagram itself says that video will account to 75% of data in the next four years, so brands need to learn how to effectively create it and use it. The many tools that Instagram offers, have lead to the democratization of video creation, so everyone has the ability to create engaging content with little or no budget.