5 reasons for the failure of Thomas Cook, the world's first travel agency
Table of Contents
Founded in 1845, Thomas Cook is the world's first travel agency. A few years ago, the company was one of the world's leading leisure travel providers operating in 17 countries, owning a fleet of aircraft and operating thousands of hotels around the world.
In 2019, the world watched its longest-running travel agency admit failure.
Let's start from the beginning.
Thomas Cook – a short timeline
1845
Thomas Cook is an English businessman, who worked as a gardener and cabinet maker. He arranges for a party to travel from his hometown Leicester to Liverpool by train. Thus the world's first travel agency is born. In 1846, he takes 350 people from Leicester on a tour of Scotland. A few years later he arranges for 150,000 people to travel to the Great Exhibition in London.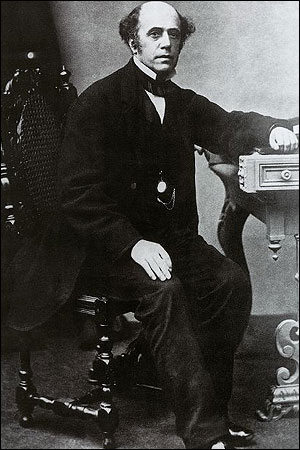 1855
In 1855, he plans his first continental tour, taking two groups on a grand tour of Belgium, Germany and France. The agency offers a complete package with its price including travel, accommodation and food, the first-ever of its kind.
1865-1866
The agency opens its first high-street shop in London. In 2019, the year of the collapse, the agency owns about 560 travel stores in the UK.
Thomas Cook's son, John Mason personally conducts the company's first American tour.
1872
Thomas Cook organizes the world's first round-the-world tour. In the years to come, the company plans various tours to far-flung locations all over the world, including safaris in Africa. The company also expands into air and sea tours.
1965
The company's net profits exceed £1 million for the first time.
1995
Launches thomascook.com, the first UK retail travel agency to offer customers a way to buy holidays online.
2000-2018
The company makes a series of acquisitions and mergers to extend its market share. The downside: acquiring a large debt.
2019
Royal Bank of Scotland, one of the company's funders and a range of other banks demand that Thomas Cook Group PLC find $250 million in funding to ensure operations were protected.
The company's management turned to the UK government for financial rescue. The UK government rejected its request.
Peter Fankhauser, Thomas Cook's CEO, apologized to customers, employees, suppliers and partners and said the company "had no choice but to take steps to enter into compulsory liquidation with immediate effect" after talks on a financial rescue failed." "This marks a deeply sad day for the company which pioneered package holidays and made travel possible for millions of people around the world."
The group's operations ceased immediately leaving around 600,000 tourists overseas including 150,000 British citizens.
It was the UK's biggest peacetime repatriation.
Here's another example: 4 reasons why fashion retailer Forever 21 went bust.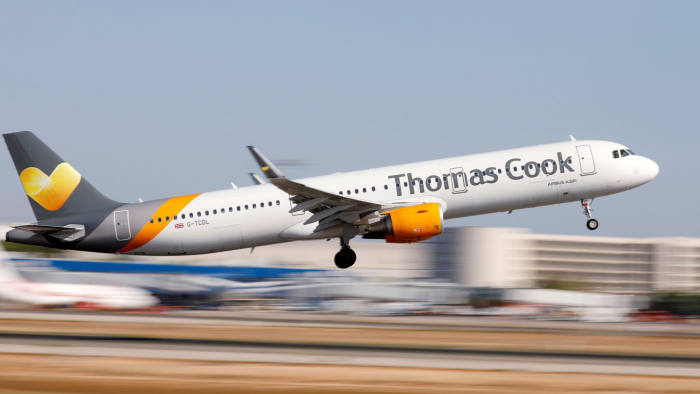 Thomas Cook – The scale of its collapse
Before entering into compulsory liquidation in 2019, here is an overview of Thomas Cook's business:
Thomas Cook Airlines owned a fleet of 93 aircrafts.
The company employed approximately 21,000 staff worldwide, with 9,000 in the U.K.
The agency offered its services in 17 countries either through its own branches or brand partners.
Thomas Cook Group operated 3,170 hotels across 47 destinations.
The group was the 2nd largest travel agency in Europe.
Made EUR 9.5B in sales in 2018.
Served 20 million customers every year.
The company offered seven travel-related services: flights, hotel accommodation, cruises, foreign exchange, travel insurance, holiday packages, and one-stop shops, essentially meeting every need of its customers, from A to Z, with in-house resources.
Brand values: "Thomas Cook's promise to its customers is to be personal, trusted and innovative, placing them at the heart of everything it does."
The downfall of Toys R Us – don't blame Amazon!
5 reasons for Thomas Cook's failure
Late to change its business model;
Failed to cut costs;
Missed the opportunity to include Millennials among its customers;
Didn't come up with solutions to mitigate the consequences of Brexit;
Acquired $2 billion in debt.
Late to change its business model
In 2017, Thomas Cook travel agents were still selling travel packages in high-street stores, while online sales in the UK were growing by as much as 30%.
The stores were in great locations and contributed to the company's effort to maintain brand awareness. But the renting costs were high.
Thomas Cook began closing some of its physical stores and changed its strategy to an online platform. But it was too little too late and the online solution presented its own challenges apart from job losses which were significant. How to maintain online customer service at the same level as it was in physical stores when customers were talking to a person?
Failed to cut costs
In addition to cutting rental costs, the agency was struggling with the high costs of running an airline.
The airline industry is, in general, a highly competitive, low-profit margin industry. The customers are price sensitive and the internet environment allowed them to compare prices and go with the lowest. It is worth mentioning that most of Thomas Cook's competitors did not operate flights directly.
Missed the opportunity to include the Millennials among its customers
With a new generation of travellers entering the market, the industry was bound to change. Millennials are different from their parents and their grandparents in terms of how they like to travel.
A 2016 survey revealed that Millennials would rather take more short trips – at least seven – throughout the year rather than one vacation package. That's why city breaks became in high demand among this generation and the travel services providers had to adapt to this new way of travelling.
Also, Millennials behaved differently in that they planned their own itineraries, used digital tools (like Airbnb or Booking.com), focused on transformational experiences and were influenced by social media or user-generated content (source).
Thomas Cook failed to adapt to this new type of customer and as a result, its sales were going down.
Didn't come up with solutions to mitigate the consequences of Brexit
The UK was set to leave the EU and that caused high levels of uncertainty and anxiety among the British people.
With neither the government nor the media shedding light on the issues at hand, the agency's customers in the UK decided to postpone their holidays.
Brexit affected Thomas Cook negatively, especially since the agency didn't come up with a solution to this situation.
Acquired large debt over the years
Over the years, following many acquisitions and mergers, the company acquired a $2 billion debt which it wasn't able to solve.
The problems related to the company's debt began to be relevant around 2010. The company's growth was not possible without external financing.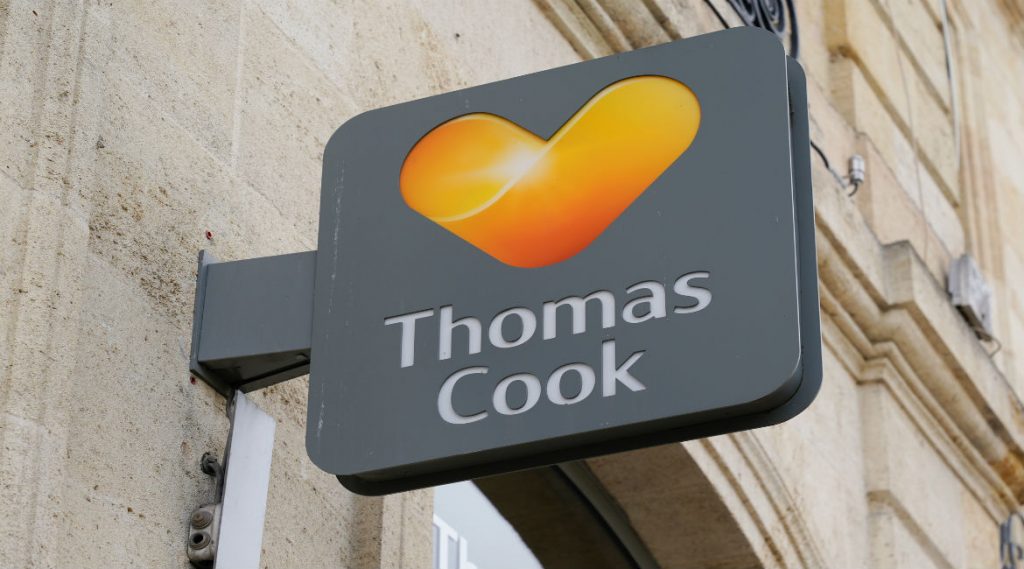 Conclusion
In the span of 174 years, pioneer Thomas Cook had become one of the leading companies in the travel industry.
I believe two aspects of its collapse could have been prevented.
What happened was, as usually is the case with legacy brands, the company failed to adapt to technology and customer behaviour change.
In business, early adopters of the latest technologies turn the threat into an opportunity. Thomas Cook was a late adopter. Their customers shifted to online services before they did which resulted in the company losing the advantage and momentum. This is ironic, since Thomas Cook, the company's founder started the agency by leveraging a new piece of technology which had just been introduced in the US, in the early 1800s: rail transportation. Read another example of a global brand that went bankrupt.
They also failed to keep a close eye on their customer's buying behaviour and profile. A new generation was looking to travel, a new type of customer very much different from their customer base had entered the travel market and they were blind to the change. Customer behaviour analysis should be conducted periodically, not when sales are down. Understanding the psychological profile of our customers is essential.
Attend the BUSINESS STRATEGY MASTERCLASS, on October 27, and learn how to create future-proof business strategies from Costas Markides, Professor of Strategy & Entrepreneurship at London Business School.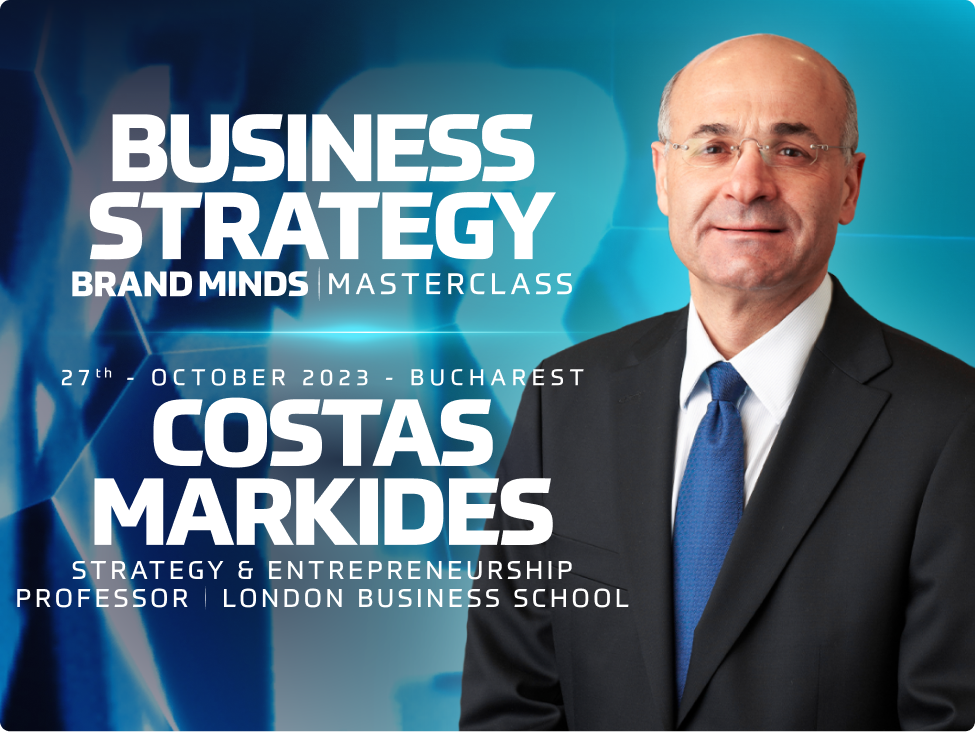 The secret to winning a Cannes Lion
No matter the changes that the advertising world saw in the last years, Cannes Lions remains the most important festival of the industry and its awards the most wanted and desired. Therefore, it's only natural for all the agencies and marketers to be curious to know the secret of winning one. So what are the ingredients that turn your campaigns or executions into possible winning ones? The important, big awards are given to disruptive, irreverent, totally different pieces of work that are known and loved at an international level.
Looking at the works that one and listening to several jury members, we were able to highlight some points that will give you a clearer picture on the topic.
"We felt the new integration is about transcending intermedia and really integrating into culture and society," said Jury President Tham Khai Meng, for AdAge.com.
Works that push humanity forward.
Works that are deeply original and sharable.
Campaigns that effectively impact business objectives
New ideas that change people's perspectives. When inspiration is combined with a  rigorous experimentation program, companies can push today's marketing innovation.
Intuition balanced with data, big ideas with bold experiments, inspiration with rigorous validation.
What wins a Grand Prix in a particular category is work that represents best the category and shows the way forward to the industry.
Old ideas reinvented and putting things in a completely different perspective
Including a societal angle in your campaign when producing your case study.
Going big (a strong idea, consolidated by a depth of the execution and all the content created around it). Jury members were very vocal in saying that they wanted to focus on work that had been widely shared, got press coverage and was being made by big real brands.
The PR component of the campaign becomes more and more important. No winning campaign has been "discovered" at Cannes. All Grand Prix winners were operations that had been already widely shared and talked about in the media, and had also made an impact on marketers all over the world, even before the start of the festival.
The concept is still the king.
Using emotion and focus on a positive attitude. Let's not forget that jurors are humans as well, and if you can make them feel something, you're much closer to being in the winner's circle. The stronger the emotion, the better.
Short videos presenting the campaign's idea, execution and results. The shorter and to the point as possible, the better.
"Work that has impact far beyond its initial intention or that creates a category shift is work that stands out. It's often not the big brands, but the truly smart, innovative, and conscious work that scores highest with the judges". – Sue Daun, Creative Director Intebrand London.
Inspiring creativity envy.
Works that break the rules and do not conform to what we expect to see—work that transcends a category.