How Luxury Marketing Will Look Like in 2018
The concept of luxury is changing, just like everything we are surrounded by is, like our preferences and sometimes passions. Consumer expectations of luxury continue to rise, and that what used to be luxury is now seen by the current generation of consumers, everyday experiences. And, as always, technology has a big part in this change as it makes everything easier,closer and more affordable, therefore what some years ago was considered luxury today might not be so. And just like what today is luxury in the years to come might not be anymore. The definition of luxury is changing, while "upper luxury" appears.
According to Deloitte's "Global Powers of Luxury Goods 2018", the world's 100 largest luxury goods companies generated sales of US$217 billion in FY2016 and the average luxury goods annual sales for Top 100 companies is now US$2.2 billion. The report discusses the trends and issues that are driving the luxury industry. It also identifies the 100 largest luxury goods companies based on publicly available data for FY2016 (which they define as financial years ending within the 12 months to June 2017), and evaluates their performance across geographies and product sectors.
The growing importance of non-western markets for the luxury goods industry has been supported by supply chain leadership, technological innovation and international investment. These factors will help maintain further strong
growth in these geographical markets.
Deloitte's "Global Powers of Luxury Goods 2018" points out:
Luxury brands have refocused their business strategies to capitalise on these changes. Giorgio Armani is engaged in an in-store installation collaboration agreement with Colombian artist Marta Luz Gutiérrez, while Louis Vuitton is conducting an advertising campaign using a
building designed by the late Mexican architect Luis Barragán. Rising prosperity in major cities and growing formal market power over the black market will ensure sustained Rest of the World (ROW) demand for luxury goods. To succeed in this context, luxury players should focus their investments on digital connectivity, upwardly mobile consumers and bold business models, which are key components of the
personal luxury industry today.
Some aspects that marketers must pay attention and act on in 2018:
Still according to Deloitte, collectively, Millennials and Generation Z will represent more than 40 per cent of the overall luxury goods market
by 2025, compared with around 30 per cent in 2016. Unlike Baby Boomers, many Millennial luxury consumers expect to interact with brands across a range of digital platforms, rather than only through traditional channels. Millennial consumers are also important for in-store shopping and expect a high-value, customized experience. Luxury brands should seek to change their business models to meet this demand, for example by providing more loyalty
programs and invitations to in-store events.
Customize your approach according to your audience. Personalization is still key as a marketing technique to be used as 45% of luxury consumers are asking for personalized products and services. With different expectations, younger
shoppers seek a personalized shopping experience that seamlessly integrates both online and offline platforms. This shift has motivated demand for connective technology such as Augmented Reality (AR) and Artificial Intelligence
(AI). By using AR and AI technologies, luxury brands can provide a personalized consumer experience, reach a wider audience, deepen product experience, and build stronger customer relationships. In parallel, the development of technologies such as voice commerce and the Internet of Things (IoT) are reshaping the entire luxury industry.
Luxury brands positioned as reliable sources of AI-driven recommendations are improving how they engage with consumers. More widespread adoption of AI is also making consumers increasingly reliant on suggestions and advice
provided by their various devices, rather than making decisions based on personal experience.
Social media becomes an important marketing tool for luxury as well. Instagram became the leading social media platform for fashion designers. Gucci more than doubled its Instagram followers between 2016 and March 2018, with successful Insta-campaigns such as #TFWGucci.
In future, the biggest challenge for luxury brands will be to make optimum use of social media without compromising their brand values. The success of a social media strategy will be converting "likes" into an interactive and engaging experience for customers.- Deloitte
An omnichannel approach – onnichannelluxury
A true omnichannel global market environment would require luxury brands to close gaps in customer experiences across channels, to offer a seamless, unified brand experience irrespective of the device or physical touchpoint used. Therefore, each channel needs to interact with and support
others to establish a single brand presence. Demand for an omnichannel approach is a natural development from the spread of digital technology and
e-commerce markets. During this process of change, the ability of luxury brands to leverage available inventory will be a key differentiator.
Digital must remain a priority to define an omnichannel strategy compatible with target expectations. The percentage of online sales perceived as being additional, and not a cannibalization of, physical sales is decreasing each year, with China the least cannibalized country to date.
"Luxury brands should develop their mobile strategy: 55% of luxury consumers buying online use their mobile phones versus personal computers. Peaks appear among the youngest generations and Chinese consumers, 75% and 77%, respectively, of whom use mobile. Social media and influencers are gaining power. For the first time, social media is the first source of information and the channel of primary impact used by true-luxury consumers, followed by magazines and brand websites. Five platforms (Facebook, Instagram, WeChat, Weibo, and QQ) are dominating the social media world, but Facebook is losing momentum to Instagram in the Western world and QQ is losing momentum to WeChat and Weibo in China," states in "True-Luxury Global Consumer Insight", the fifth edition of an annual study by The Boston Consulting Group (BCG) and Altagamma.
Millennials: Consumer Aspirations Are Disrupting Luxury
Collaborations with streetwear brands and artists are becoming the norm for Generation Zers and Millennials. "Collaboration covers demand for newness in a less risky way. It gives brands a cool edge and strengthens brand awareness as well as increases willingness to buy the brand. Collaboration is increasingly in demand and turns out to be a very effective purchasing incentive," said Olivier Abtan, a partner in BCG's Paris office and the global leader of the firm's luxury, fashion, and beauty topic.
Unlike "absolute luxurers," who buy luxury items exclusively, millennials do not hesitate to mix and match. According to BCG's study, about 55% of this group trades down to buy handbags or T-shirts from cheaper brands, or mixes their style by buying sneakers and luxury shoes from luxury niche brands (including luxury sports). This trend appears to fulfill consumers' need to create their own style. When they do look for different brands, it's because luxury brands don't have offerings in certain categories or because of the Millennials' desire to have a unique style, express themselves, and seek out niche brands.
Use iconic personalities in your communication
With all the big changes, some things are meant to last and take the test of time. Chanel's iconic marketing history began with a print advertisement for its perfume, Chanel No.5, in 1921. Its first celebrity endorsement didn't feature until 1954, with Marilyn Monroe. However, it wasn't until 2005 when Chanel first adopted videography, and from here, the rest is history.
"Despite not adopting social media and integrating the platform with videography until 2009, its marketing strategy is nothing short of stupendous. Selecting admirable public figures such as Keira Knightley and Nicole Kidman to star in Chanel's unmistakable short films, revived the brand as an iconic symbol of both cultural and digital relevance. With the use of video and social media integration, Chanel has grown to having more than 57 million social followers globally, the highest in the luxury fashion industry. The brand focused on Facebook as their initial social media platform, due to the video capabilities such as extended video length, that Twitter and Instagram do not support. For the brand's primary consumer, the more wealthy and mature client, Facebook was the ideal platform for accessing this demographic," wrote Little Agency.
Sensory Branding
According to Retail Insider, British Airways is encashing big on a recent study on sensory sciences by Oxford about how sound influences the taste of food. Based on the findings of this study, they launched a list of 13 in-flight tracks to enhance the taste of the meals served during the flight, providing a truly luxurious experience. Moreover, Soundwich in Portugal delivered gourmet sandwiches packed in metal boxes that play music chosen by the chef when opened.
More ideas you can see here.
Top trends in shopper marketing in 2018
With a more and more savvy consumer and digital and technology re-shaping it, shopper marketing became in the last years almost a science, relying a lot on research and customer observation. While in the US, the Shopper Marketing magazine developed a very strong research on this year's trends that can be read here, we asked 3 local advertising specialists to give us their thoughts as well.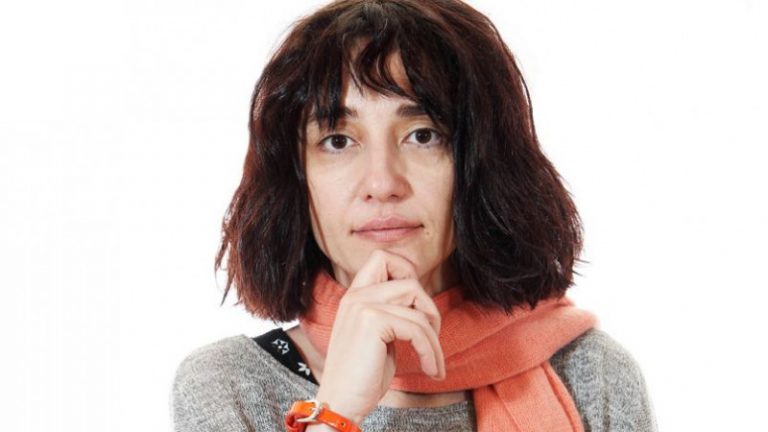 Cristina Oncescu, Head of Strategy pastel
What do you believe will be the biggest shopper marketing trends of 2018?
I don't know if they are the biggest, but they are certainly hot in 2018:
There are many in-store technologies that can be used to provide a personalised shopping experience. NFC (Near Field Communication) chips, QR codes, iBeacons and Visual Light Communications are just some of the emerging technologies used. These, when linked to previous shopping histories via a loyalty app for instance, can provide disruptive yet compelling interactions with the shopper as they enter the store.
From voice to chatbots, going through messenger apps, one-to-one communication is on the rise. Being available and being helpful, when the shopper needs you, is making the difference.
The use of Augmented Reality on mobile devices provides an engaging way for marketers to reach their target audience – it's quick, easy and very interactive. With the integration of AR on iPhones, it will be easier for marketers to engage larger audiences during their path to purchase.
What are they influenced by and why?
Technology, and especially mobile, led shoppers becoming more and more omnichannel. Now, this is an actual behaviour that the shoppers engage in (of course in a subconscious way). Web, mobile, social, apps – it's all just shopping to consumers. The separation between retail channels is growing even more blurred by the day. Can they return online products in-store? Can they check if the store has their size and colour on their mobile phone before they leave their homes? Consumers expect a seamless experience across all channels.
What is pastel advising its clients this year?
Great content will always engage. Have an interesting, consistent story and a seamless experience throughout the whole omnichannel path to purchase.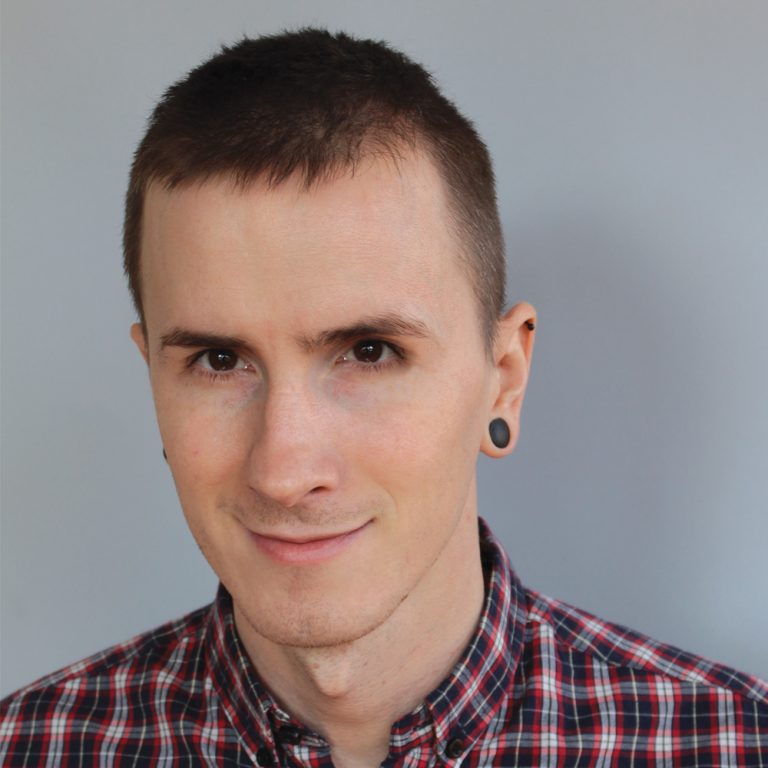 Anton Gherca, Chief Innovation Officer at g7
What do you believe will be the biggest shopper marketing trends of 2018?
We believe that shopper marketing is an area of brand communication that has been kept largely untouched by the digital revolution that is reshaping the advertising industry for the past 10 years. So we expect that "digital BTL" will start gaining momentum, as today's practices are deeply engrained in traditional approaches of point of sale communication. We think that we will see more connections between social media and shopper marketing, and geofencing and point of sale promotions, with the aim of delivering a more integrated omnichanel shopper experience.
What are they influenced by and why?
Like many things in advertising, the move towards a more "digital" shopper marketing approach is driven by the consumers themselves, or more precisely, by their lifestyle. As of 2017, the penetration rate of smartphones in Romania is 70%, while 41% of the population are already mobile social users. Peer-to-peer ridesharing like Uber makes people understand the benefits of the sharing economy,  on-demand services like Netflix put them in the driver's seat while the wide 4G coverage makes them want everything now. This means people are getting more and more accustomed to having everything at a push of a button and they expect higher levels of service, increased transparency, embedded interactivity and all in all a better customer experience out of everything.
I know this sounds like a bunch of buzzwords cramped togheter in one sentence, and our agency has never been in the "buzz" business, but the reality is that the shift in consumers' lives is happening with or without us. I think the bottom line is that today's shoppers are just expecting something more out of marketing communications. More relevance, more engagement, more customization. This doesn't mean that we, the shopper marketers, can't still get away with the old "buy one – get one" or "scratch this to win a prize that you don't even want" mechanics. But wouldn't that be a pity?
What is g7 advising its clients this year?
Our agency has embarked in a digital transformation journey and once set in motion, it can't be stopped. We will continue an initiative started in 2017, of hosting periodic innovation workshops together with our clients for identifying the opportunities put forth by today's technology, and see where that gets us. Still, there are a couple of areas we keep tightly in our focus: Proximity marketing, Loyalty management and Gamification. We work towards integrating in an organic manner these three capabilities in the approach our clients are already used to: honest creative work, deep understanding of shopper behavior and solid deployment in the retail ecosystem.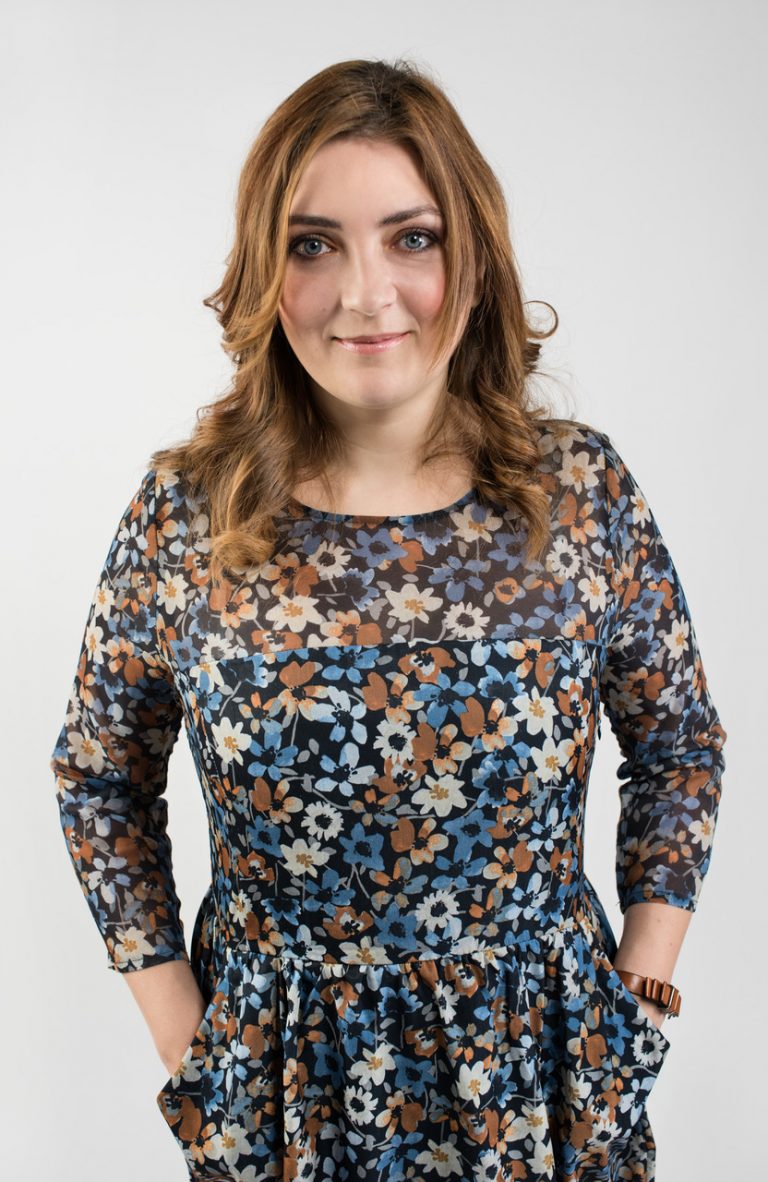 Ondina Olariu, Business Director Geometry Global
"Fragmentation, increased competition and e-commerce are key words for 2018 and beyond in our region. After seeing a huge expansion, somewhat even inflated for some of the retail players, we will witness a new battleground, named proximity. As global retailers keep expanding, we will live through a great variety of formats, more flexibility and adaptation to micro-retailing needs. Proximity will be influenced as well by the increasing degree of urbanization, as well as the new generations of shoppers, more dynamic, digital savvy and format switchers (in Romania, 25 cities cover 31.3% of total population and 55.6% of urban population – source:  INS, Romania, 2017).
And when we say flexibility and adaptation, think beyond format, as we see discounters aggressively stepping in the services territory, while share of consumer spend reached 68% in services vs 32% in goods in 2016 (source: Kantar Global Trends 2018). Goods subscription – meaning bundle goods as a service is something that we preached our clients for a couple of years already and it's approaching it's turning point in 2018.
E-commerce in Europe is predicted to reach 10% of total retail (source: Kantar 2018 Global Predictions, WPP Data), with a clear future towards what we call omni-channel, especially since gen Z takes the scene as newest shoppers. At global level we see the switch and struggle of most pure e-commerce players in becoming physical as well, to the level where blogs impersonate the physical space in temporary shops where experience blends with sales, while in Europe we are taking steps into developing the brick-and-mortar into e-commerce, especially for FMCG area, which are the most shopped for categories. Retailers will continue or start monetizing opportunities through their own apps, following the evolution of more mature markets, such as Spain (+210% in app sessions growth in the last 2 years) or Germany (+130%). Here again, it seems that pure digital players have a degree of advancement, since digital-first retail apps saw more that 2x the average sessions / user each month and saw stronger growth in the last 2 years. (source: App Annie 2017 retrospective report). This means we will see accelerated growth for digital players apps, as the new arrivals from physical retailers will need to extract good lessons and apply on fast track.
Blending online and offline expresses also in automation, such as automated cashiers. As retailers will increasingly see value, watch for a retail unemployment crisis, especially in more mature markets. The proliferation of private labels will increasingly force out brands from the physical shelf. Most of these private labels continue to be supported as brands rather than price options, from food to fashion (see Esmara for Lidl and Tex for Carrefour) and home appliances (eg Carrefour Home consumer electronics). Health and Wellness is an increasingly appealing theme, for both brands and retailers. Watch the shelf space growth in store, as well as the latest positioning of certain private labels, trying to capture value and exploit the trend.
As a shopper agency, we are not only advising but already working with our clients on the omni-channel shopper journey models, including retailer strategies and new channels opportunities in this process. We build with them strong e-commerce fundamentals for the Romanian market and expand to e-commerce experiences and integration of channels for more mature markets. We operate with an increasingly complex model that includes data management and A/B testing applied to shopper initiatives and integrate thorough shopper knowledge in every solution we bring to the table. Bonus: an emerging trend, still less visible to this market is the return to D2C (Direct to Consumer). It will be highly influenced by retailers' behavior, however, more brands become conscious they cannot rely exclusively on retailers and distributors in building their relationship with shoppers and consumers, therefore they'll be trying to find ways to cut it short to them and bypass the "official" channels."
How has the rise of technology changed the advertising?
As anything that had touched or been in contact with, the rise of the technology changed or at least had a great impact on. From the launch of the e-mail, the boom of the Internet and social media, to the new channels that arrived and are changing everyday, technology plays an enormous role in our business lives. A role that deserves to be acknowledged and appreciated.
Looking to use technology disruption to your advantage? Join our masterclass!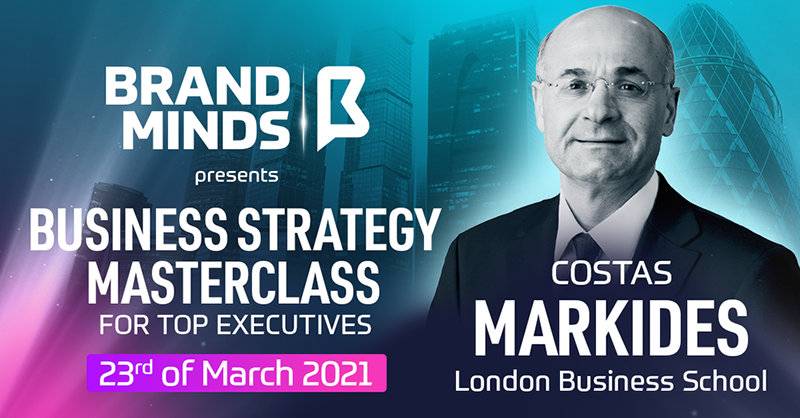 Some of the most important ways in which technology has changed and impacted the advertising scene are:
1.The video and content video popularity
If  10-20 years ago it was all about the TV, with the internet and the rise of platforms like YouTube, Facebook, SnapChat , video advertising has become increasingly widespread and its content's importance grew along with it.  As people become accustomed to watching videos, static images such as traditional billboards can seem dull by comparison. People are also getting savvier and savvier and how what to expect and ask from the advertising they receive. Therefore, they are not waiting anymore, they are reacting, creating their own media and interacting with the existing one in new, innovative ways.
2. Video blogging
It is not even about blogging anymore, but about video blogging and video bloggers taking control of the social media and its endless opportunities offered. The speed with which the new, extremely performant smartphones, tablets, notebooks are launched helps the content and video creators be even better, faster and smarter in their communication. The advertising campaigns are involving them more and more and making them part of the whole 360 communication, even stars for some of their campaigns targeting a younger audience. Therefore, instead of being only a one dimensional flow of communication, the latest campaigns are showing all kinds of new smart and innovative approaches.
"For a time, the digital age meant that free advertising was everywhere. Social media channels, pioneered by Facebook, have brought back the idea of paying to play. In other words, you have to dedicate a small budget to reaching people via social media.(…) The digital age has heralded an era where everyone can join the advertising dogfight. Yes, those with huge budgets still have an advantage, but it's no longer the decisive advantage of before. Even the smallest companies have good reason to play," wrote AJ Agrawal for Forbes.com.
3. The rise of some is the demise of others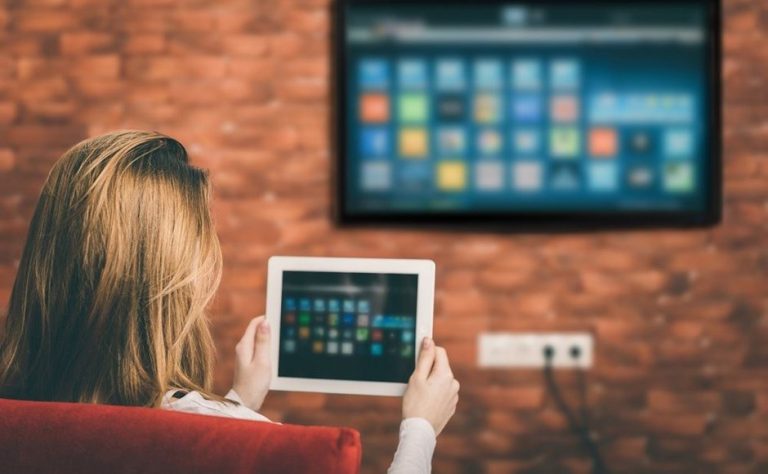 Along with the rise of digital and mobile, channels such as print media and radio are decreasing in their audience and reach, being forced to thing outside-the-box and find new ways to keep them from disappearing. Even TV is not the king anymore in some parts of the world, where the digital investments are conquering the top spot.
4. Message personalization and new targeting tools 
Nowadays, every client and consumer wants and demands to be touched by the advertising campaign, to feel like the messages are personalized for him / her, that they are addressing him/ her and him/ her problem and desire particularly. Something that due to the new technologies and the digital growth is becoming more and more possible.
Behavioral profiling has gone viral across the internet, enabling firms to reach users with specific messages based on their location, interests, browsing history and demographic group. "Ads can now follow users from site to site: a customer who looks online for flights to Frankfurt will be inundated with German holiday offers. Conversant, a digital-marketing firm, uses an algorithm to deliver around 800,000 variations of an ad to its big clients' prospective customers to make it as irresistible as possible. Kraft, a food company, monitors online opinions on its brands in an office which it calls <<the looking glass>>," wrote Business Insider.
Moreover, in the classic advertising model, firms used to place ads with media that brought together the audiences they were after. They would go for business executives in the Wall Street Journal, for example, or youngsters on MTV. But now advertisers no longer have to rely on media as proxies for consumers, because they have more tools and data to target precisely the people they want to reach.
5. Programmatic is the new KING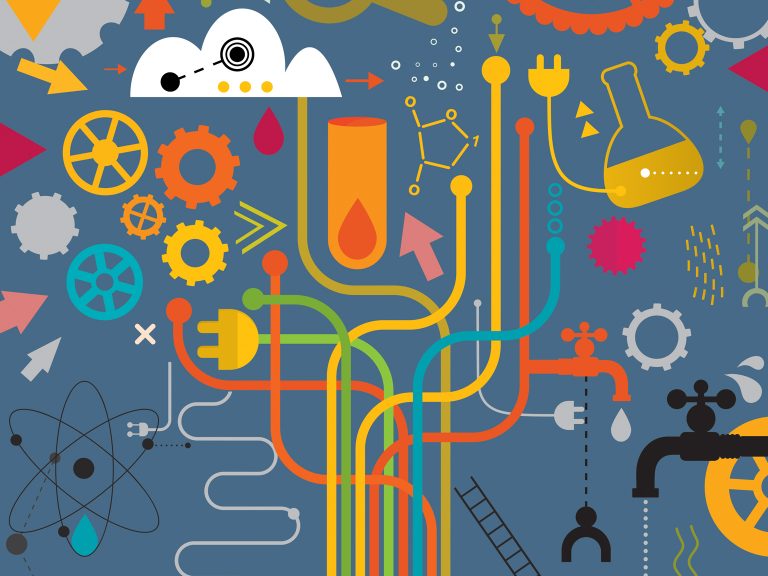 Programmatic buying represents a new system for targeting consumers precisely and swiftly with online adverts or DOOH. Publishers, advertisers and intermediaries can now bid for digital ads electronically and direct them to specific consumers as fast as they want to. Programmatic media buying allows the "owner/brand" to tailor a specific message and creative to the right person, at the right time in the right context – using audience insight from the brand (the customers you want to target) around the kind of audience they want to target. This methodology should deliver far more precision and personalization of messaging and media, resulting  in more efficiently targeted campaigns, and less of the "spray and pray" methodology of digital advertising – which is less targeted and based on sheer volume (mainly of impressions).
More on the subject one can read here.
The best media mix for your brand in 2017
The media market is changing under our eyes, each year bringing something new. It's more than obvious that, even if you are representing a smaller brand, it's not enough to rely on a website or social media page alone if you want to be competitive in the marketplace. Moreover, the media channels that used to work very good for you two or three years ago may very well not be the best ones to use anymore.
According to Initiative and their report Media Fact Book 2016, in Romania the TV continued to be in 2015 the rising engine of the media market, having a push of volumes of 7 percent compared to 2014 and reaching the EUR 212 million margin. Other channels that grew were the online (a boost of 12 percent and reaching EUR 57 million) and the radio (a 5 percent boost, until EUR 19 million). The OOH remained stable at EUR 28 million.  Moreover, Initiative estimated that the media market would reach in 2016 EUR 351 million this year, following a 6 percent growth. The evolution on each channel is similar to the one in 2015 – the TV market will grow with 6 percent, the online with 12, the radio with 5, while the OOH will remain the same and the print would continue to drop still with 10 percent. In this context, the approaching of the digital next to the TV in the consumers' preferences are, the amplitude that the mobile took, the influence of the multi-screening or the forever bigger importance of the content's quality has over the rise of the media budgets.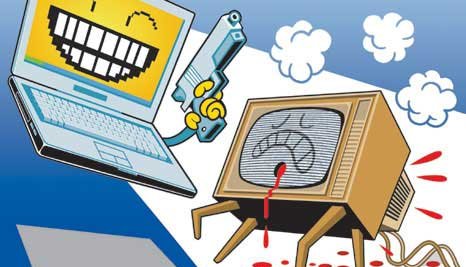 source: Linkedin
With a well-chosen media mix, you can build the kind of name recognition and buzz for your company that isn't possible with single-pronged approach. A mixture of owned, paid and earned media will help ensure your marketing efforts are reaching your target audience.
Consumers want brands that are useful and accessible, and most of all, entertaining. Marketers will continue to pull out all the stops to counter declining ad receptivity. In 2017, we'll see more branded content and less regular advertising. Get ready for more native content, short and long form video, branded filters, and emoji and PR stunts. But it won't end here. The specialists forsee that the marketers will forge ahead with new technologies such as 360 video, augmented reality, virtual reality and artificial intelligence (chatbots performing customer service and sales functions), making the landscape ripe for new creativity. Marketers will also closely monitor effectiveness as studies start to show which formats consumers find annoying and intrusive, particularly on mobile.
These advancements create new challenges for marketers. Far from a controlled consumer view of a brand (TV, outdoor, instore), marketers will face multiplatform, multi-device, in and out of walled gardens, all differently experienced by every consumer. Geotargeting will be seen as a commercial opportunity and Snapchat itself is using geofilters to let people know where to find a Snapbot vending booth. Brands will move quickly into customized/personalized creative content, delivered in a targeted way via programmatic buying. We will see more sequential content as marketers consider using retargeting for a more strategic and persuasive catenation of consumer messages.
In a media landscape of ongoing dramatic change, advertisers will more aggressively adopt multiple media alternatives to reach and connect with their audiences throughout 2017. Synergies will become more important than any single channel and the collective weight of all channels put together. Marketers will be focused on understanding the role each media plays within a broader plan and how they rub off to produce synergistic effects. The concept of synergies has been around for some time but what has changed is the planning aspect and the application of a discipline to the selection of channels to maximize its impact. Cross media studies conducted by Kantar Millward Brown show that globally 25% of media effectiveness has been attributed to synergies, and nearly 40% in APAC. These numbers are not only growing but increasingly we are seeing non-TV synergies emerging as advertisers and agencies start to get their heads around this. The two broad parameters needed to leverage synergies are – creative synchronization and media duplication and phasing.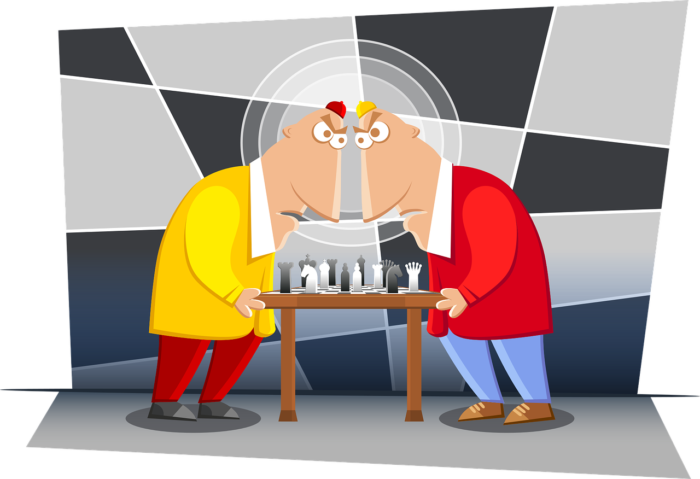 source: Digital Land
"A "big idea" is important for creative synchronization to occur, but it's also about adapting the message to the medium and following a common theme across a campaign. For example, it's unlikely that a 30 second TV ad will work as well on YouTube or Facebook because these media have different characteristics. But they offer opportunities for forming different kinds of relationships that meet consumer needs at different times and occasions. Optimising media duplication and phasing can go a long way in driving synergies but as a first step, marketers will need to ensure that every medium has a role to play within the broader media mix. Roles will be in terms of driving 'reach and or frequency' or various aspects of how people think, feel and make decisions about the brand," said Straford Rodrigues, Media & Digital Director, APAC at Kantar Millward Brown.
Therefore, every brand needs to create its media plan accordingly to its target, expectations and business plan. The strategy is more important than ever: setting clear objectives, finding the right opportunities, integrating your message and your true content, exploring, creating, producing and measuring.
Apart from the media planning itself, don't forget the fact that the content is the KING and it needs to be as powerful, sincere and creative as possible.