How Brand Partnerships Move Your Business Forward (with examples)
As a business owner, you are competing with other businesses in your market for the attention of your customer base. What if you took a different approach: choose to build brand partnerships instead of competing with each other?
Step down the competition race and learn how brand partnerships move your business forward.
In this article:
Three examples of brand partnership: Virgin Atlantic x Aviation Gin, YouTube x Waze, Coca Cola x Disney
5 factors for a successful brand partnership
9 benefits of brand partnerships
Brand Partnerships:

Virgin Atlantic x Aviation Gin, YouTube x Waze, Coca Cola x Disney

Virgin Atlantic x Aviation Gin 

In September of 2018, Virgin Atlantic announced a partnership with Aviation American Gin owned by actor and producer, Ryan Reynolds.

The famous UK airline founded by Sir Richard Bronson would serve the award-winning gin to their Upper Class passengers and Club Gold members.

Here's what Sir Richard Branson said on this partnership:
Working with Ryan and his team on this partnership has been so exciting. Aviation Gin is a true icon born out of a spirit of innovation, so serving it on board Virgin Atlantic flights seemed like a natural combination.
YouTube x Waze
In August this year, YouTube announced its partnership with Waze.
YouTube Premium and Music Premium subscribers can safely listen to their favourite music from directly within the Waze app, where they get their directions. It's a natural match: listening to your favourite music makes driving more enjoyable.
With YouTube Music and Waze together in one experience, there has never been a more entertaining way to get around.

YouTube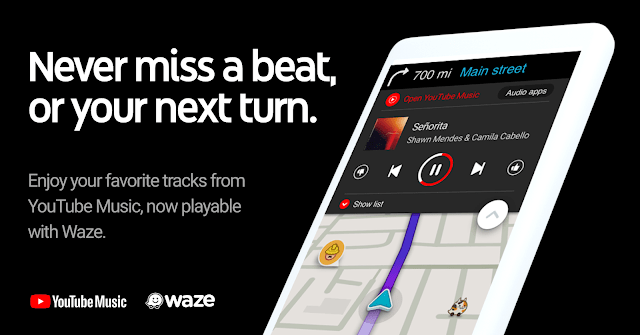 Coca Cola x Disney 
Earlier this year, Disney approached Coca Cola with a novel idea for a partnership: creating custom bottles of Coca Cola for Star Wars: Galaxy's Edge, a new experience playing at the Disneyland Park.
The Star Wars-inspired Coca Cola bottles have a rounded look and brand name printed on rusted labels in Aurebesh, the written language featured in the film franchise.
When we first approached Coca-Cola and shared the idea of bringing their products into the Star Wars galaxy in a new and unique way, they immediately saw the opportunity to give our guests the refreshing drinks they love in a way that maintained the authenticity of the story – which is very important to us – and that was, frankly, just plain cool.

Scott Trowbridge, portfolio creative executive and studio leader, Walt Disney Imagineering
5 factors for a successful brand partnership
Two heads are better than one, goes the popular saying. But one needs to be careful which heads – a.k.a brands – are a perfect match for each other.
Here are 5 factors you should take into account for a successful brand partnership:
The two brands are complementary, but not competitive;
They have similar values and target audiences;
A shared objective and goal;
Involve the right people from both companies;
Bring on board senior executives and even the CEOs from both companies.
9 benefits of brand partnerships
Brand partnerships are successful when both companies start with a win-win mindset.
Here are 9 benefits of brand partnerships:
Sharing customer bases;
Break into new markets;
Cross-selling;
Expanding your customer base;
Lead-generating opportunities;
Brand strengths are amplified through collaboration;
A great experience for the customers;
Enhanced brand awareness and exposure.
Do you plan to build partnerships with other companies?
Join the Conversation
We'd love to hear what you have to say.
Get in touch with us on Facebook Group and Twitter.
3 Brands Leveraging Nostalgia In 2018
As marketers, nostalgia is one of the most creative tools we have at our disposal. Many reports have shown that successful brands are those which establish an emotional bond with their customers. Therefore nostalgia is a way to make surprising connections in order to elicit an emotional positive response from our audience.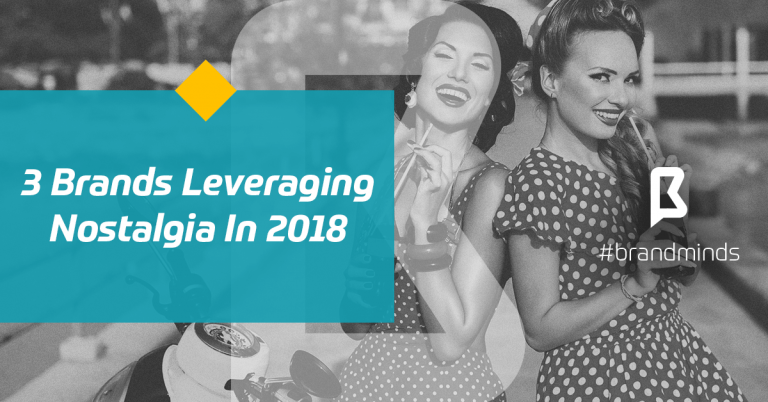 Here is how 3 brands leveraged nostalgia in 2018:
1. Google Assistant:
Home Alone Again
Home Alone is one of the most iconic movies of the 90's; it turned 18 years in 2018 and its leading actor, Macaulay Culkin is 38. And still the movie has been broadcast by Romanian televisions around Christmas time for the past 11 years uninterruptedly.
Google uses this particular cultural reference to advertise its virtual assistant to the adults who grew up watching Home Alone.
2. Tourism Australia –
Dundee 2018 Trailer
What is Australia known for? Kangaroos, the Aborigines and … Crocodile Dundee, the 1986 movie. The main character, Mick Dundee has everything going for him: character, charisma and a big knife. He also knows his way around ladies, sweeping Sue Charlton, the American journalist off her feet. At the time, the female audience was enchanted by Mick Dundee's relaxed masculinity and the male audience was charmed by the gorgeous and voluptuous Miss Sue. The movie made a lasting impact on movie-goers and is still a good film today.
Tourism Australia was right to leverage this movie's huge popularity. The commercial is designed as a movie trailer for a supposed sequel to the 1986 Crocodile Dundee. The ad features many famous Hollywood actors born down under such as Hugh Jackman, brothers Hemsworth, Margot Robbie, Russell Crowe and American Danny McBride in the role of Mick Dundee's long lost son.
The commercial hit the sweet spot big time! The video has over 3 million views and many are expecting it to become a full-fledged movie!
3. Coca Cola –
The Wonder of Us
Unlike Google and Tourism Australia, in this commercial for the 2018 Super Bowl, Coca Cola uses nostalgia in a very discreet manner – if you don't pay attention, you can almost miss it.
Coca Cola talks to the Gen Xers through their favourite activities and games they were playing when growing up: spin the bottle, playing with colourful balloons, rope swinging above water with your best friend or going on rides in bumper cars.
In this ad, nostalgia doesn't play a leading role. Nostalgia helps Coca Cola deliver its main message about inclusion, celebration of sexual and cultural diversity, uniqueness, freedom, courage.
Expert's Statement
Bogdana Butnar, Head of Strategy @Poke (Publicis UK Group) and marketing expert with 17 years of experience shared with me her opinion on nostalgia marketing:
Nostalgia is definitely an interesting tactical territory.
From a big picture point of view, I don't think building a brand on nostalgia is wise, but you can do some interesting activations with it because Millennials and Gen Z are two generations who actively engage with the past.
Both Millennials and Gen Z have been described as having "complicated" relationships with the present, the former because it's not allowing them to self actuate, the latter because it's not what they expect.
Both generations look back with fondness to safer, more solid times when things were clearer and more stable. Gen Zers are particularly known to look up to their grandparents more than their parents or peers. This means that brands that were solid back in the day can hark back to those times to speak to this trust and longing for stability.
On the other hand, on a smaller scale, most of us have fond childhood memories of one brand or the other. We remember the candy grandma used to sneak us when we were visiting, a specific container design that signified we were getting something nice, or simply something that was so common that it became iconic.
All of those can be interesting tactical ways to engage a new audience by appealing to this "madeleine effect" that objects or flavours can have on us. And nostalgia is very easy to "identify" if you're a brand that's looking. People tag images of memorabilia, they proactively "signal" that they miss something so it's surprising more examples of nostalgia in marketing, through comms, packaging design, special editions etc, are not widely seen.
Join the Conversation
We'd love to hear what you have to say.
Get in touch with us on Facebook Group and Twitter.