Using WhatsApp for business – the new important trend?
WhatsApp has become one of the most popular messaging apps in the world, with 1 billion daily users. Besides being a phenomenon in the people's private lives, the app is taking control in the work side of the story, businessmen and women using it more and more in their everyday business activities.
A reality that is seen also by the app's owners that are getting ready to start capitalizing more on its success. According to Tech Crunch, WhatsApp is gearing up to finally monetize its messaging app by charging large enterprise businesses for tools to better communicate with customers. WhatsApp will also offer a free app to small-to-medium sized businesses, though it hasn't outlined the specific functionality of the app. The enterprise solution will allow global companies "to provide customers with useful notifications like flight times, delivery confirmations, and other updates".
Moreover, recently, WhatsApp began testing verified accounts for businesses. "Conversations with businesses are encrypted and they can be blocked. Interestingly, if a business isn't already in your phone number contacts, its name will appear as whatever they register themselves as instead of their number. This could allow WhatsApp to create a business search engine with optional sponsored results, or let businesses cold-message people, possibly for a fee," wrote Josh Constine for Tech Crunch. More on the subject one can read here.
As the interest towards the app's use for business is constantly growing, we are offering you some tips on how to maximize the app's features on the professional life as well.
Look at its importance in Customer Communication

According to ProfitBooks, following up on WhatsApp instead of direct calling on the phone calls will help you get a 40% higher response rate. "No one appreciates phone calls from unknown numbers, but we are more likely to respond to personal messages. When we start using WhatsApp for customer communication, we noticed better response and engagement. This also gives an opportunity to be little informal. For example, you have sent a quotation to your potential customer but haven't heard from him, what do you do? You either call him or send a followup mail using formal language. Instead of doing this, if you just send a short message on WhatsApp asking about the status, you might get a quick response,"writes the website.

2. A great tool for Marketing, Promotion and Customer Support

WhatsApp could be a great tool for customer support simple because of its wider reach. Your customers would always prefer to send you a message over WhatsApp rather than calling a helpdesk number or talking to a robot.

Moreover, WhatsApp can prove to be a very strong marketing tool. It is a good one-to-one platform for direct communication, making it easy to send and receive any type of content (images, audio files, short video clips, etc), really fast, to users all over the world. Unlike SMS or Email, there are less restriction on the format and delivery chances are higher.

This doesn't mean that you should spam your customers with WhatsApp messages. Ideally you should use WhatsApp to connect with existing loyal customers rather than trying to reach new users.

3. A place for using your creativity

Technology and digital are helping businesses become more creative, offering them the possibility to innovate and surprise their target on a regular basis. WhatsApp, like any fresh and hot app, makes sure it gives its users the chance to grow their business in a cost effective manner, all one has to do is be up to date with its technical features and try and see things from a different perspective. One can get inspired from here.

4. Great for Market Surveys

Whatsapp is a great interactive tool for getting real-time suggestions and feedback from your customers about your products and services, through brief and concise questions relating to the areas of your business or service you need information on.

5. Amazing for Internal Communications purposes

One of the greatest things about WhatApp is that is easy to use and understood by all types of target, almost everyone uses it. At the same time, as pointed out by vanguardngr.com, you don't need to explicitly ask your employees or team members to check the app, because chances are they're already hooked to it. "You can form WhatsApp group for different teams in your business, for example you can form a WhatsApp group for the Business Strategy team, another for the Sales and Development team etc. Your team can share ideas, instant messages, images, audio files, video clips and other media among themselves in a quick and fun way. You also don't need to be too afraid of the information shared on the these groups getting out, because Whatsapp messages are protected with an end-to-end encryption that not only makes it one of the safest messaging apps in existence, but also adequately protects your data from leaks," adds vanguardngr.com.

More pieces of information and ideas you can also read here.

What is "over datafication" in marketing?

Datafication refers to the collective tools, technologies, and processes used to transform an organization into a data-driven enterprise. After converting processes to data, they can be tracked, monitored, and optimized. Even if data isn't used, businesses can still acquire large amounts of data, store it, and then decide later on how they will utilize it.

According to Key LimeInteractive, new technologies have enabled lots of new ways to "datify" our normal activities:
GPS devices on smartphones, such as Google maps, are able to track where we are at certain times of the day
Going for a jog/walk – one can monitor distance, speed, pulse, heart rate, number of steps
Sleep schedule – quality of sleep, duration, number of sleep interruptions during the night
Shopping – how much food to purchase, finding lowest prices, monitoring quantities consumed in a household
New smart technologies are making it easier to truly get to know our customers and allow us to make better marketing decisions.
We also believe that we need to pay attention to the fact that is a great difference between datafication and digitalization. The Impact of Datafication on Strategic Landscapes – a report published in April, 2014 by Ericsson in collaboration with the Imperial College Business School and the UK's Sustainable Society Network explains the differences and interrelationship between datafication and digitalization.  As Irving Wladawsky-Berger points out on his blog here , there are four important areas where data science is already having an impact: datafying personal behaviors, datafying business processes, datafying cities and datafying private lives.
But what happens when it comes to over datafication? According to the info offered by MarchTech forum, more and more companies are entering the Big Data into their global and corporate strategy, the big data companies registering an annual growth of up to 12 % by 2020,while in 2016 the volume of the market being over 150 million dollars.
With this growth come also the problems, as the Spanish Zenith Media's blog points out.  The over datafication brings with itself a data dependency of many analysis business sectors. Still according to Zenith, an excessive subordination to Big Data can cause the slowing down of the company's natural processes, determining the marketing representatives to only look at the data and being unable to date a decision if they are not supported by it.  This could only lead to a tendency of sacrificing the creativity and the originality.
Moreover, the data dependency would generate a lower risk-taking rate trend, that, on a long term, could put in peril some of the most important marketing functions and its interactivity with the users.
In other words, the over datafication would represent exactly what creative people were afraid of when it came to research companies and using research in their day-to-day creative processes: less innovative campaigns, but easily measured; data used wrong; the change of the strategy over-night in case of lack of results or poor ones,etc.
But in the end, it all comes down to measure and attention. Finding the balance is the key to success. "The speed of change means that marketers need to have confidence in the strategy not to panic if the data shows they have had a bad week, as the next week could be great," writes Marketing Week.
Is car sharing the next version of Uber?
The carsharing or car-sharing system is a model of car rental where people rent cars for short periods of time, often by the hour. They are attractive to customers who make only occasional use of a vehicle, as well as others who would like occasional access to a vehicle of a different type than they use day-to-day.
According to Wikipedia, carsharing services are available in over 1,000 cities in several countries. As of December 2012, there were an estimated 1.7 million car-sharing members in 27 countries, including so-called peer-to-peer services, according to the Transportation Sustainability Research Center at U.C. Berkeley. Of these, 800,000 were car-sharing members in the United States.
As of July 2017, car2go is the largest carsharing company in the world with 2,500,000 registered members and a fleet of nearly 14,000 vehicles in 26 locations in North America, Europe and Asia, followed by Zipcar with 767,000 members and 11,000 vehicles. According to Navigant Consulting, global carsharing services revenue will grow to US 6.2 billion by 2020, with over 12 million members worldwide. The main factors driving the growth of carsharing are the rising levels of congestion faced by city dwellers; shifting generational mindsets about car ownership; the increasing costs of personal vehicle ownership; and a convergence of business models. Carsharing contributes to sustainable transport because it is a less car intensive means of urban transport, and according to The Economist, carsharing can reduce car ownership at an estimated rate of one rental car replacing 15 owned vehicles. More about the concept here.
In February, the car-sharing service Zipcar signed a deal to provide vehicles to Uber, possibly portending additional future cooperation in the field of mobility services. Zipcar parent Avis Budget Group said that it would supply Uber drivers with the opportunity to ferry passengers around in Zipcar branded sedans. Although at the beginning the deal is limited to 20 sedans in Boston, it opens the door for similar collaboration in other cities.
Zipcar provides rent-by-the-hour vehicles to motorists, particularly in urban areas, as an alternative to car ownership. Now, Uber drivers will be allowed to access the fleet of vehicles in Boston to serve their customers at hourly rental rates.
"As the automotive landscape evolves, technology is playing an ever-increasing role in transportation services, and we are well-positioned to meet new and evolving customer needs and demands, as evidenced by this new partnership," said Andrew Kupiec, a vice president for Avis Budget. "Our quality, well-maintained vehicles, coupled with Zipcar's technology, will give Uber's driver partners wheels when they want them."
This move marked one of the latest in a series of Uber partnerships with car providers, including rental car firms Enterprise and Hertz, and most recently  a deal with German automaker Daimler to provide self-driving cars in the future.
Moreover, last year, Uber started a partnership with GM's Maven, representing a 90 day pilot in San Francisco that allowed the Uber drivers to lease a Chevrolet Cruze, Malibu or Trax for $179 per week (plus fees) with no mileage limit, and included insurance.  "This partnership with Maven combines our vast ridesharing network with GM's extensive fleet vehicles and gives people without access to a car the ability to easily make money driving on the Uber platform," said back then Rachel Holt, regional general manager Uber, for engaged.com.
Following that, in April, Uber made another important step, by launching Uber Central, similar to the consumer version of Uber, except multiple cars can be ordered at once. The service could be especially valuable for businesses that need to pick up several clients from different places at the same time. Uber Central is part of the Uber for Business platform, which Uber launched a few years ago to help businesses manage employees' ground transportation needs.
What is even more interesting and different is that passengers don't need an Uber account or even a smartphone. The business itself manages the rides and all related information from a single dashboard. According to ciodive.com, Uber said more than 8,000 companies participated in the pilot program. The new tool also includes reporting, billing and management features.
Uber's interest in the sharing cars' programs and affiliations doesn't stop here. Only four days ago it was announced that, following the 2016's 90 days trial with GM's Maven, the service is available now also in Boston, Phoenix, and Washington, DC, while Baltimore and Detroit are said to be following soon.
"The program is aimed at drivers for rideshare apps like Uber and Lyft, and delivery apps like Postmates, GrubHub, and InstaCart. Someone who's interested in driving for any of these on-demand services, but doesn't own a vehicle, can rent a Chevy Bolt through Maven Gig for $229-a-week. The weekly price includes insurance, maintenance, and electric vehicle charging. Maven  first launched its gig worker product last May in San Diego and San Francisco. Since then, Maven says its customers have logged 170 million miles driving for various on-demand apps," wrote The Verge.
More on the subject you can read here, while if you are interested in 8 ride and car sharing alternatives to Uber and Lyft, you can read here.
Marketing research done right
Either you start a new business, launch a new project / product / service or you just want to stay ahead of your competition, a strong and smart marketing research will give you the necessary advantage over the competition. Moreover, in this ever-changing and moving market, with the technology changing it day by day and with consumers always up-to- date and in control of the situation, research becomes more and more important daily. Therefore, market research is a key component of any good product team management process, sales and marketing strategy, or business growth strategy.
"Marketing research can give a business a picture of what kinds of new products and services may bring a profit. For products and services already available, marketing research can tell companies whether they are meeting their customers' needs and expectations. By researching the answers to specific questions, small-business owners can learn whether they need to change their package design or tweak their delivery methods–and even whether they should consider offering additional services," writes entrepreneur.com.
Research deserves its important place in a business activity and should be treated accordingly.  We are presenting you some of the steps you must take in order to make sure your research is done right.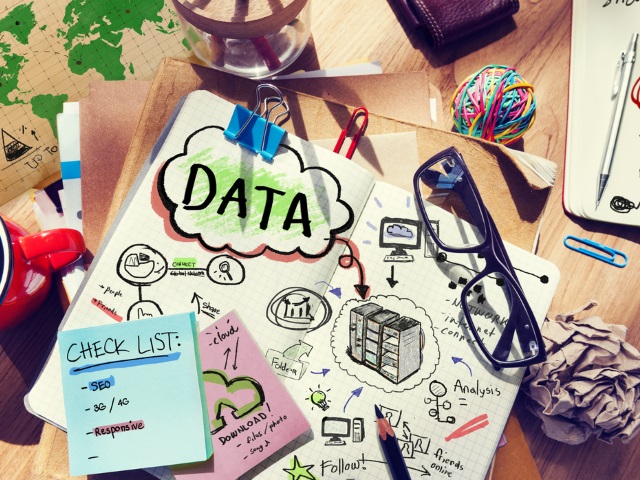 source: AdWeek
Primary research focuses on gathering data from analyzing current sales and the effectiveness of current practices. It also takes competitors' plans into account, giving you information about your competition. The pieces of information will be received following: interviews (qualitative and quantitative), surveys, questionnaires (online or by mail), focus groups.
2. Secondary research. Analyzing the data that has already been published. and that can help you identify competitors, establish benchmarks and identify target segments. Your segments are the people who fall into your targeted demographic–people who live a certain lifestyle, exhibit particular behavioral patterns or fall into a predetermined age group.
3. Study the Economy: Just like the history is important in knowing and understanding who we are as a culture and what we will be in the future, showing what we can expect, so is knowing and understanding the economy helping your business grow. You can better understand reports about some of the most important big factors affecting the industry you're in and the customers you hope will spend their money on your products or services.
Being up-to-date with the economics world will help you know how to adjust your business, prevent difficult situations and choose the right time to expand.
4. Read Business and Industry Publications: Whatever your industry, there's likely a trade group or research firm out there compiling industry statistics and trends that are all insights into your business. Join your industry trade group or follow key industry thought their leaders on social media and media (their TV, print, online appearances). Being part of the industry and its insights will help you find out detailed industry statistics and trends that can help you better understand the past, present and future of companies like yours.
5. Look Elsewhere:  Take example from successful local and international businesses. A similar business on the opposite end of the country may give you some great promotional ideas, or an international market could start complaining about rising commodity prices before they affect you directly.
6. Hire a smart internal researcher and a good research agency. Your researcher will be able to present you monthly reports regarding the market and your consumers, while the agency will be a key element when making an important move on the market.  They will for sure make the difference.
More ideas and steps you can find here.
20 Things you might not know about Karim Rashid
Karim Rashid is one of the most prolific designers of his generation. Over 3000 designs in production, over 300 awards and working in over 40 countries attest to Karim's legend of design.
Here are some things you might not know about him:
1.He received a bachelor of Industrial Design in Ottawa, Canada and Postgraduate studies in Italy in 1984. He worked at Rodolfo Bonetto's studio in Milan for one year then for 7 years at KAN Design in Toronto.
2. His award winning designs include luxury goods for Christofle, Veuve Clicquot, and Alessi, democratic products for Umbra, Bobble, and 3M, furniture for Bonaldo and Vondom, lighting for Artemide and Fontana Arte, high tech products for Asus and Samsung, surface design for Marburg and Abet Laminati, brand identity for Citibank and Sony Ericsson and packaging for Method, Paris Baguette, Kenzo and Hugo Boss.
3. His work is featured in 20 permanent collections and he exhibits art in galleries worldwide. Karim is a perennial winner of the Red Dot award, Chicago Athenaeum Good Design award, I. D. Magazine Annual Design Review, IDSA Industrial Design Excellence award.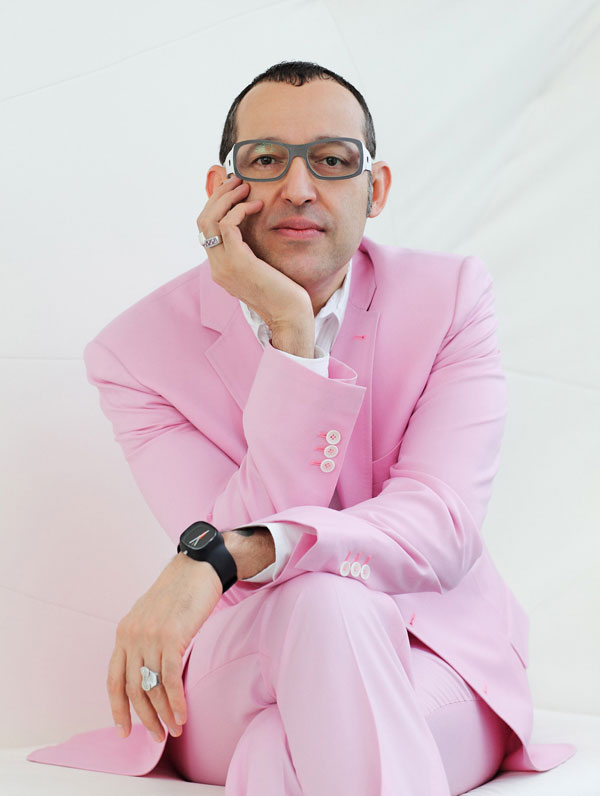 4. Karim is a frequent guest lecturer at universities and conferences globally disseminating the importance of design in everyday life. He holds Honorary Doctorates from the OCAD, Toronto and Corcoran College of Art & Design, Washington. Karim has been featured in magazines and books including Time, Vogue, Esquire, GQ, Wallpaper, and countless more.
5. Karim's latest monograph, XX (Design Media Publishing, 2015), features 400 pages of work selected from the last 20 years. Other books include From The Beginning, an oral history of Karim's life and inspiration (Forma, 2014); Sketch, featuring 300 hand drawings (Frame Publishing, 2011); KarimSpace, featuring 36 of Karim's interior designs (Rizzoli, 2009); Design Your Self, Karim's guide to living (Harper Collins, 2006); Digipop, a digital exploration of computer graphics (Taschen, 2005); Compact Design Portfolio (Chronicle Books 2004); as well as two monographs, titled Evolution (Universe, 2004) and I Want to Change the World (Rizzoli, 2001).
6. In 1992, Rashid started designing for US tableware company  Nambé, producing a range of products – clocks, vases and candlesticks – that would help establish his signature look. Alloy and glass are perfect materials to convey Rashid's organic "blobular" forms, and his work for American lighting brand George Kovacs and German glassware manufacturer Leonardo in the late 1990s again produced modern yet beautiful forms.
7. Rashid's designs often incorporate a folded-ribbon look (using materials such as fabric, laminate, acrylic and steel) and his computer-generated asterisk, cross and figure-eight motifs, which can be seen on his stools, rugs, kitchen utensils and even Rashid's own body tattoos.
8. His 1996 'Garbino' rubbish bin for Canadian plastics company Umbra is Rashid's most well-known design (along with its larger equivalent, the 'Garbo'). This simple, softly rounded bucket in recycled polypropylene is still one of Umbra's biggest sellers and is also placed in the permanent collection of the Museum of Modern Art, New York.
9. Once labelled the Poet of Plastic, New York-based interior designer Karim Rashid is known for his curvaceous designs and outspoken persona.
10. The same concept was applied to the affordable and award-winning 'Oh' chair, from 1999, which fulfils Rashid's belief in 'democratic design'. His skill with polypropylene has also been evident in the highly acclaimed packaging he has designed for global brands like Issey Miyake and Kenzo. More recently, Rashid has also undertaken a number of architecture projects, including the Semiramis Hotel in Athens and the newly opened Switch restaurant in Dubai.
11. In his spare time, Karim's pluralism flirts with art, fashion, and music and is determined to creatively touch every aspect of our physical and virtual landscape.
12. Him and his team specialize in pattern, print, branding and creative direction. They produce designs that help create or revitalize brands that get noticed through a variety of print and other media. Depending on the nature of the project, graphics is intertwined in product and interior design. They have the ability design a project under one roof which allows for a more seamless process and holistic design.
13. Karim believes that we live in a very special time for humanity, where technology, through the digital revolution, has afforded us new tools to design better space in ways never before conceived.
14. He has an international staff that speaks 12 languages. Presently he is working in 23 countries.
15. To Karim, functionality and minimalism are essential, but, at the same time, he wants to move people and create furniture that make people feel at ease. He calls this approach to design 'sensual minimalism'.
16. The notion of design being a "high art" has always felt ridiculous to him. "I've spent my career trying not to fall into that trap. Early on, companies interested in me were small. They charged more so that they could afford the tooling and the crafting by hand. That's just what it took to make it. I started to think, Why aren't bigger companies more interested in design? The designer humanizes our physical and virtual world. Fortunately, things have changed a lot since then. Companies now recognize that design is what differentiates. It's critical, and demanded," Karim said for interiordesign.net.
17. He loves doing packaging design, technology, synthetic processes and materials.
18. He used to be obsessed with drawing eyeglasses, shoes, radios and luggage throughout his childhood. 
19.  He loved Andy Warhol, Rodchenko, Picasso, Calder, Corbusier, Dec Chirac, YSL, Halston, and so many other artists that were pluralists.
20. Karim was also very inspired by his father who was a creative renaissance man, and he saw him create every day. He would design furniture, make dresses for my mother, paint canvases, design sets for television and film, and constantly take us to museums.
8 Things you might not know about Kjell Nordstrom
Kjell Anders Nordström is a Swedish economist, writer and public speaker. Amid the madness and hyperbole surrounding the new economy, Dr. Kjell A. Nordström is a guru of the new world of business. In 2009, Thinkers 50, the global ranking of management gurus, placed him and his partner Jonas Ridderstrale among the list of most influential thinkers. His research and consulting focus is on the areas of corporate strategy, multinational corporations and globalization.
More things about him that you might not know:
1.He was first educated as an engineer and thereafter commenced studies at the Stockholm School of Economics, where he earned a Ph.D. in 1991. Until 2004 he was an Assistant Professor at the Institute of International Business (IIB) at the Stockholm School of Economics. His research and consulting focus is in the areas of strategic management, multinational corporations and globalization. He has served as an advisor/consultant to several large multinationals and to the government of the United Kingdom.
2. He believes that in order to get rid of that human shadow called poverty, we have to make up our minds as to what a good life is. "Technology without ideology and values, does not produce much value. As noted by Charles Handy, the market is not a substitute for responsibility – merely a mechanism for sorting the efficient from the inefficient," he declared for http://thinkers50.com.
3. Nordstrom also thinks that never before in the history of mankind have we had so many potent tools that potentially enable us to build a better world and companies that are actually fun to work for, but it is up to us to create this future.
4. In his opinion, the role of the leader is to strike a balance between when there should be control and when you should let go. Leadership is very much an art form. 
5.  His book  "Funky Business – Talent Makes Capital Dance" became an international best-seller and has to date been translated into 33 languages. In 2000, both Amazon.co.uk and the webzine Management General rated it as one of the five best business books of the year. Another survey ranked it as the 16th best business book of all time.
6. He has been described as the "enfant terrible of the new world of business".
7.  He is a founder of the Stockholm School of Economics' most prestigious management program, which attracts the elite of Scandinavian executives.
8. Amusing, Educational, Enthusiastic, Informal, Interactive, Passionate, Story-telling and Thought-provoking. Kjell Nordstrom is one of a new generation of rock star speakers. His dynamic, agile and compelling style is matched by the scale and pace of his ideas.
The secret to winning a Cannes Lion
No matter the changes that the advertising world saw in the last years, Cannes Lions remains the most important festival of the industry and its awards the most wanted and desired. Therefore, it's only natural for all the agencies and marketers to be curious to know the secret of winning one. So what are the ingredients that turn your campaigns or executions into possible winning ones? The important, big awards are given to disruptive, irreverent, totally different pieces of work that are known and loved at an international level.
Looking at the works that one and listening to several jury members, we were able to highlight some points that will give you a clearer picture on the topic.
"We felt the new integration is about transcending intermedia and really integrating into culture and society," said Jury President Tham Khai Meng, for AdAge.com.
Works that push humanity forward.
Works that are deeply original and sharable.
Campaigns that effectively impact business objectives
New ideas that change people's perspectives. When inspiration is combined with a  rigorous experimentation program, companies can push today's marketing innovation.
Intuition balanced with data, big ideas with bold experiments, inspiration with rigorous validation.
What wins a Grand Prix in a particular category is work that represents best the category and shows the way forward to the industry.
Old ideas reinvented and putting things in a completely different perspective
Including a societal angle in your campaign when producing your case study.
Going big (a strong idea, consolidated by a depth of the execution and all the content created around it). Jury members were very vocal in saying that they wanted to focus on work that had been widely shared, got press coverage and was being made by big real brands.
The PR component of the campaign becomes more and more important. No winning campaign has been "discovered" at Cannes. All Grand Prix winners were operations that had been already widely shared and talked about in the media, and had also made an impact on marketers all over the world, even before the start of the festival.
The concept is still the king.
Using emotion and focus on a positive attitude. Let's not forget that jurors are humans as well, and if you can make them feel something, you're much closer to being in the winner's circle. The stronger the emotion, the better.
Short videos presenting the campaign's idea, execution and results. The shorter and to the point as possible, the better.
"Work that has impact far beyond its initial intention or that creates a category shift is work that stands out. It's often not the big brands, but the truly smart, innovative, and conscious work that scores highest with the judges". – Sue Daun, Creative Director Intebrand London.
Inspiring creativity envy.
Works that break the rules and do not conform to what we expect to see—work that transcends a category.