Music, a huge marketing tool
It has the power to connect us and therefore it's inestimable for brands. It can also take us away and move us into an Universe where we are hard to be reached, where we connect with our emotions and feelings better than with anything else.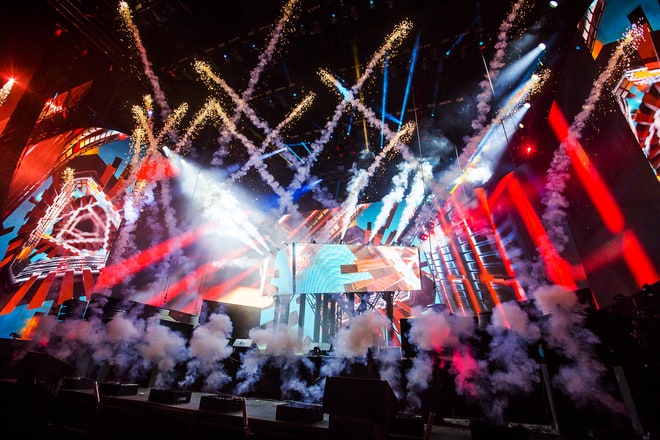 Music triggers memories of messages, experiences, and other moments. Scientists at UC Davis,  Live Science reported, used brain scans to show how music and recall are intrinsically linked. When we think about key moments in our lives, there's a high likelihood we'll remember a song along with the memory or the song will trigger memories of an event.
Identifying the right audio space is critical — a long-term, consistent audio relationship can build tons of affinity for your brand. Why? As  demonstrated in an April article in the Journal of Consumer Psychology, people process repetitive song lyrics more fluently and adopt them faster than they do other types of song lyrics. If your brand is strongly associated with a particular musician, a style of music or song, it may get a boost when that tune is heard outside of your content. The number of people who've viewed  Justin Bieber's playlists on Vevo is larger than the combined population of the world's two most populous countries, China and India.
Moreover, music is powerful because it is pure content and it stimulates social interaction and drives loyalty. Disruptive streaming technologies and the onset of  multi-screen user behavior have forced drastic shifts in the use of music as a marketing tool by music labels, entertainment companies and brands across multiple consumer categories. Music is an emotional touchpoint being "used in advertising and marketing to help ensure these connections, whether it's through the use of a particular artist, a set of lyrics, or a specific song structure that makes you actually feel something," sayd Lori Feldman, EVP Brand Partnerships and Creative Synch Licensing at  Warner Brother Records, quated by mashable.com.
At its core, music creates emotional connections. It triggers dopamine production in our brains, which makes us happy. Music is the universal language that connects people across generations and geographies. For marketers, developing a strong music strategy can reap huge dividends. Partnering with the right artist, song, or music experience can generate buzz, excitement, and passion around a brand, and help connect with consumers on an emotional level like few other cultural industries can.
Russell Wallach, President of  Live Nation, believes it makes sense for brands to tie music into their  marketing strategies. Wallach says, "You're seeing it today from many brands, whether it's in their advertising or through supporting a concert or given artist. It can also be great for the artist, as the partnership can help provide extended exposure to a wider audience."
Live music and festivals are creating long lasting friendships and connections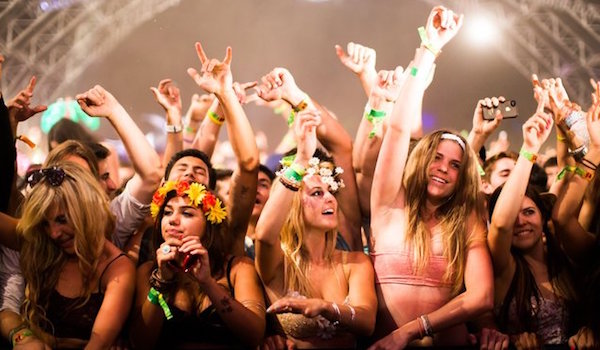 photo source: craveonline
Coachella,  SXSW and  Bonnaroo or local festivals such as Summer Well, Electric Castle, Untold, have become lifestyle experiences where Millennials blog, take selfies and create videos and other content to broadcast on their digital channels. If we take a look at Coachella's demographic, the average festival-goer is between the ages of 18-34 years old, is willing to pay USD 300+ for a festival pass and has a dedicated interest in what's new and next. For marketers, it makes Indio, Calif., the perfect place to achieve quality and quantity in terms of reach and possible engagement. And of people buying branded products. Moreover, for the past several years, retail brand  Lacoste spotted the opportunity and has hosted the Lacoste Live! Pool Party at Coachella. The event encouraged attendees to socialize with one another while discovering fresh, brand-aligned music. Also on a plus side, as shown in a study conducted by  Momentum Worldwide, a customer attending a branded live experience drives 65% of people to recommend the brand and 59% to buy it at retail afterward.
Several brands worldwide are famous for making music part of their marketing DNA, as adage.com shows in an article or imediaconnection.com here.