Are you a crypto trader? This platform can help you!

Are you a crypto trader?
Do you need help with tax calculations and portfolio tracking?
This platform can assist you.

Blockpit is a web and mobile app that offers tax documentation and portfolio management for cryptocurrencies.
We are Blockpit – Making crypto easy for everyone.
The company facilitates tax filing for crypto traders, tax consultants, banks and authorities, thus providing a simple, certified solution for individuals and businesses alike.
Blockpit by numbers
Founded in 2017 by Florian Wimmer, Mathias Maier, Gerd Karlhuber, Patric Stadlbauer and Gert Weidinger;
15 team members;
Over 2000 users;
300.000 trades;
December 2018 – Blockpit issues the first token under the Austrian law that entitles investors to revenue participation right.
Our goal is to be the first company to set a European standard for tax returns on cryptocurrencies.

CEO Florian Wimmer
Blockpit's
Values
Always one step ahead;
Communication is the key to success;
Lifelong learning;
Focus on the user.
Benefits of using Blockpit
Save money;
Save time filing taxes on Bitcoin & co.
Blockpit – We're looking to innovate in sustainable ways.
With Blockpit you can:
Document trades;
Create tax reports to keep track of your portfolio;
Import trades from your exchanges and wallets;
Create proof of origin for larger sums so that you can deposit your profits with banks;
Track your data almost in real-time at any time;
Calculate profits or losses;
Blockpit – We have solved one of the biggest pain points in cryptocurrency: filing taxes.
Winner of the Best Austrian Blockchain Startup Award
In October 2018, Blockpit won the Austrian Best Blockchain Startup Award at the Central European Startup Awards.
Join the Conversation
We'd love to hear what you have to say.
Get in touch with us on Facebook Group and Twitter.
Blockchain and cryptocurrency: what's the difference?
What is blockchain?
Blockchain is a digital ledger in which transactions made in Bitcoin or another cryptocurrency are recorded chronologically and publicly. It allows digital information to be distributed but not copied.
Many have compared the blockchain with a spreadsheet: the spreadsheet is duplicated thousands of times across a network of computers and this network is designed to regularly update this spreadsheet. The blockchain is transparent and cannot be corrupted, it isn't controlled by any single entity and it is not flawed.
What is cryptocurrency?
The cryptocurrency is a digital currency in which encryption techniques are used to regulate the generation of units of currency and verify the transfer of funds, operating independently of a central bank.
Bitcoin is the first cryptocurrency or "digital gold". But unlike USD or EURO, cryptocurrencies are not issued by a bank or owned by a country, don't fall under the influence of political regimes and are private and anonymous enough to be used as means of payment worldwide. Bitcoins can be traded for goods or services with vendors who accept Bitcoins as payment.
A Short History of Blockchain and Cryptocurrency
Blockchain is a technology invented and developed by a person or a group of persons known as Satoshi Nakamoto.
In October 2008, Nakamoto published "Bitcoin: A Peer-to-Peer Electronic Cash System", the first paper describing the bitcoin digital currency.
In January 2009, Nakamoto released the first Bitcoin software that launched the network and the first units of the Bitcoin cryptocurrency, called Bitcoins. Nakamoto created a website with the domain name bitcoin.org and continued to collaborate with other developers on the Bitcoin software until mid-2010. Around this time, he handed over control of the source code repository and network alert key to Gavin Andresen, transferred several related domains to various prominent members of the Bitcoin community, and stopped his involvement in the project. Until shortly before his absence and handover, Nakamoto made all modifications to the source code himself.
How does blockchain and cryptocurrency work?
The blockchain is a digital technology that allows value exchange without the need for trust or for a central authority. It is a secure, quick and cheap technology. As mentioned in its definition, blockchain uses a ledger, which is a digital file that keeps track of all Bitcoin transactions.
The ledger file is not stored in a central entity servers, like a bank, or in a single data center. It is distributed across the world via a network of private computers that are both storing data and executing computations. Each of these computers represents a "node" of the blockchain network and has a copy of the ledger file.
In order to be able to perform transactions on the blockchain, you need a wallet, a program that allows you to store and exchange your Bitcoins. Since only you should be able to spend your Bitcoins, each wallet is protected by a special cryptographic method that uses a unique pair of different but connected keys: a private and a public key.
Once you have installed a Bitcoin wallet on your computer or mobile phone, it will generate your first Bitcoin address and you can create more whenever you need one. You can disclose your addresses to your friends so that they can pay you or vice versa. In fact, this is pretty similar to how email works, except that Bitcoin addresses should only be used once.
Here is a short explaining video:
Biggest digital trends in 2018
For the last five years, the agency Ogilvy creates an annual report which aims to spot the key trends in digital and social media marketing that are likely to be important in the coming year. The report contains the agency's predictions from the previous year and every trend includes actual, actionable recommendations for brands. In 2018, for its fifth report, Ogilvy included also a section that reflects on five years of trends, and looks at the big stories the agency's representatives have seen play out since they started writing the report.
The report can be seen here and it features five big trends to watch for in 2018: Augmented Reality, The End of Typing, The Tragedy of the Commons in Influencer Marketing,The Amazon Awakening and Seriously Serious. 
In our turn, we've talked with two specialists on the Romanian digital industry and we found out their predictions and thoughts.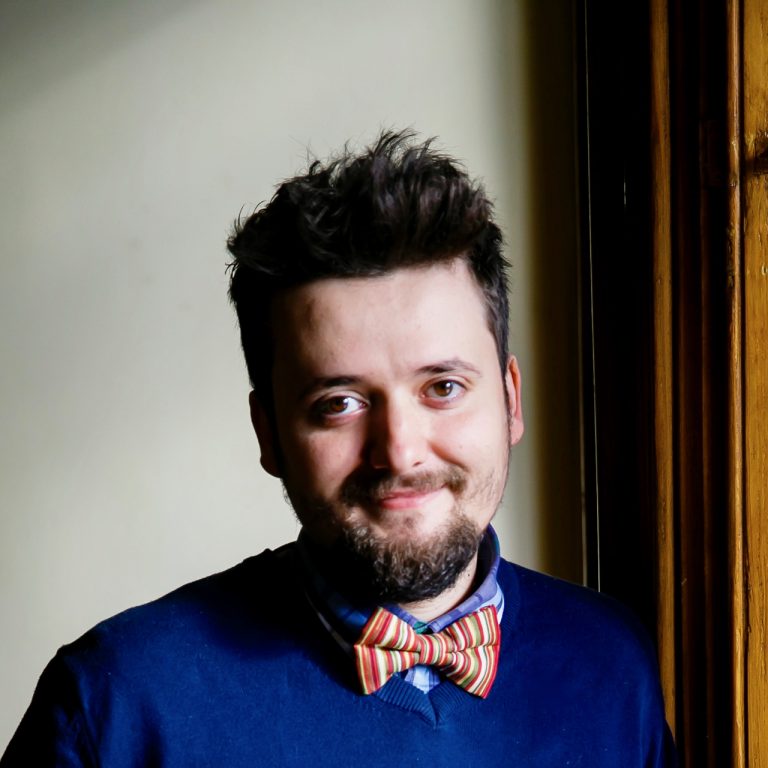 Flavian Cristea, Digital Strategist Grapefruit: 
– What do you believe will be the biggest digital trends of 2018?
The biggest digital benefits for customers will come from conversational interfaces and specialized artificial intelligence. These technologies enable customers to use natural language to interact with companies and their assets. We will be seeing more and more cases of making a bank deposit by messaging a chatbot or ordering products from the internet by using digital assistants such as Google Home or Alexa.
We are seeing specialized artificial intelligence and mixed reality as being the main drivers of digital change inside companies. These technologies are used to strengthen the capabilities of the employees, getting more out of the same individuals. It's a complementary relationship, where the technological aspects fill in for the weaknesses of the humans and the other way around. Blockchain is also a technology that migrated from cryptocurrency to other businesses such as banking and trading, opening new ways of communicating, controlling and tracking information.
– What are they influenced by and why?
The user wants the barrier between the digital and reality to disappear. This desire appears out of the wish of the individuals to interact in a more natural way with everything they use. It's easier to ask "How much money do I have in my account?" than to go inside a banking application and check your account. It's also more natural to interact with objects with your hands than with your mouse.
Another obvious influencer is the progress we have achieved in the fields of artificial intelligence and virtual reality. The fact that these technologies are also researched and developed in an open way is a great contribution because everybody can experiment and share what they learned in the process.
– What is Grapefruit advising its clients this year?
We advise our customers to find contexts inside their company to experiment with each technology mentioned above. It does not have to be a big project. Just big enough that, if successful, it can become a pilot project for a bigger digital change.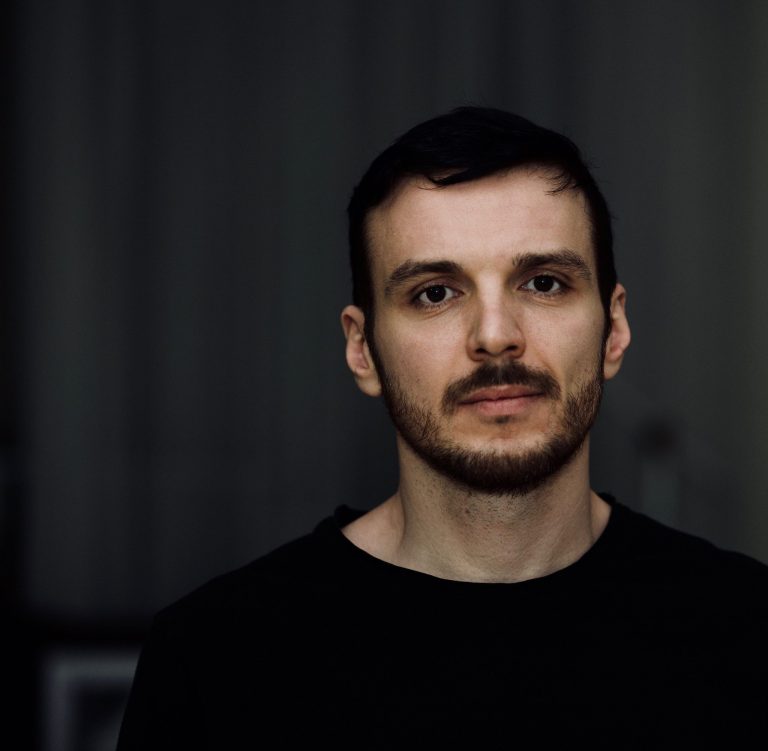 Andrei Balan, Head of Strategy MRM McCann
– What do you believe will be the biggest digital trends of 2018?
Two things I'd look for in the following year are the access and sharing economy spreading to different aspects of our lives and micro targeted content.
– What are they influenced by and why?
Let's start with the access and sharing economy. The basic idea here is the digital environment contributes to a steep increase in the number and intensity of desires. The overall digital connectedness lets us know about products and services virtually instantaneously. It also provides us with unprecedented insight into other people's curated live, so we get to know what everyone has and does. These are both vectors for wanting more things more intensely. Moreover, things like retargeting contribute to turning these desires into quasi-obsessions. But what happens when the number and intensity of desires increases much faster than the financial means to support them? It builds up to phenomena such as the access economy, the sharing economy and then the democratization of all sorts of things and services. For example, why own music when you can just rent and listen to it? Also, people now get to travel to more distant places because Airbnb allows them to cut accommodation costs and invest more in transport. This is a simple example of touristic democratization enabled by the sharing economy.
Now let's talk about micro targeted content. As it is becoming clearer content is winning the battle with online advertising, we're starting to look more into what, how and why it works. Using real people, famous or not, to provide credibility to content is already something everybody does. The next base is micro targeting, or micro community-tailored content. This means building certain variations into a marketing campaign that make it more relevant for each segment of the public. And then using media targeting to reach each community with the proper variation.
– What is MRM advising its clients this year?
Our advice? Have no fear in riding the trends. I know countless people who regret not investing early in cryptocurrencies. I myself am one of them. The same thing goes with all trends: ride them early enough to be among the ones who profit most.