McKinsey 7S model of Nokia – where the company went wrong
From a cell phone pioneer to being acquired by Microsoft in 2013, Nokia is a case study of organizational failure. Let's analyze where the company went wrong by applying McKinsey 7S model.
McKinsey 7S model

is a business framework which can be used to analyze organizational effectiveness. According to the McKinsey model, the organization is a complex ecosystem consisting of seven interconnected factors: Structure, Strategy, Skills, Staff, Systems, Style and Shared Values. 
The model is also a blueprint for organizational change. 
To show you how you can use the McKinsey model 7S for the benefit of your organization, I will analyze mobile pioneer Nokia at the time of its demise, namely 2011-2013.
Here's a brief background story:
In October 1998, Nokia became the best-selling mobile phone brand in the world with an operating profit of almost $4 billion. The best-selling mobile phone of all time, the Nokia 1100, was created in 2003. Five years later, Apple introduced the iPhone. By the end of 2007, half of all smartphones sold in the world were Nokias, while Apple's iPhone had a mere 5% share of the global market. 
In 2010, attempting to drive Apple out of the market, Nokia launched the "iPhone killer". The model failed to achieve its goal and was the beginning of the end for Nokia. From that moment on, Nokia embarked on a downward spiral of low-quality phones. In just six years, the market value of Nokia declined by about 90%. The organization was acquired by Microsoft in 2013.
Now that you're familiar with Nokia's failure story, let's analyze the organization before Microsoft made its move to acquire it by applying the McKinsey 7S model.
In my opinion, here are the factors that required immediate change: Structure, Style, Skills, Staff and Strategy.
McKinsey 7S model of Nokia
McKinsey 7S model of Nokia – Structure

 
Nokia of the era was a top-down line structure organization.
In public speeches given by the organization's top executives, agility and being nimble were mentioned as key competitive advantages.
But it was all talk. The organization's top management was living in a bubble, disconnected from the company's technology development departments. Communication was one-way and teams were not empowered to contribute to the organization's strategy. 
To adapt to the new technological environment and compete with Apple, a powerful tech company, Nokia should have taken steps to change its structure from top-down hierarchical to decentralized and agile.
Instead of organizing employees in silos, with no communication and collaboration between them, the company should have placed its employees in teams, with every team working to achieve a common goal.
Team members should have been empowered to speak up, come up with solutions and work independently. 
McKinsey 7S Model of Nokia – Style
In McKinsey's model style refers to culture. What was Nokia's culture at that time?
As per the 2015 paper Distributed Attention and Shared Emotions in the Innovation Process: How Nokia Lost the Smartphone Battle, Nokia suffered from organizational fear, status (We are no 1), in-house politics and temporal myopia.
Top managers had business backgrounds and lacked technological competence. Employee morale was low. 
As the saying goes, culture eats strategy for breakfast. Top management should have adopted a transformational leadership style where the leader's goal is to transform the organization so that it's constantly improving. 
Transformational leaders create a vision of the future that they share with their teams so that everyone can work together toward a shared goal and vision. Technology is ever-changing. Technology companies must embrace change in order to stand the test of time.
Transformational leadership would have been the best fit for Nokia because it fosters creativity and innovation through collaboration. This type of culture builds and maintains employee motivation and satisfaction and is effective in facilitating organizational change.
McKinsey 7S Model of Nokia – Skills
Nokia didn't lack talent and didn't have a skills gap in the company. There were no gaps in know-how or competence.
At its peak, Nokia had one of the top highly-skilled tech workforces in the world.
The company's hardware and software engineers had designed one of the most successful and iconic cell phones in the world, there's no doubt about it.
The problem was the top management. Between 2007 and 2010, the position of the Chief Technology Officer (CTO) disappeared from the top management team. Technical managers had left the company and new hires had no technical skills making it difficult for them to understand the technological challenges and the direction in which the company should be heading.
Conversely, top management members at Apple were all engineers. Nokia should have focused on increasing tech skills among C-level executives.
McKinsey 7S Model of Nokia – Staff
At Nokia, people were talking business instead of technology which is quite surprising for a software company.
The organization should have found ways to motivate and nurture its employees appropriately. 
McKinsey 7S Model of Nokia – Strategy
Struggling to compete with Apple and adapt to the technological developments that were disrupting the business environment at that time, Nokia top management had to choose between three strategies: optimizing costs and volume, maximizing performance, or maximizing security.
They decided to go with cost optimization which made it impossible to achieve performance in software. 
With Apple going for technological innovations and excellency, needless to say, they made the wrong decision. 
Conclusion
At its peak, Nokia manufactured 40% of the world's mobiles. The company had the human resources (skills and staff factors) required to keep innovating and increasing its market share.
Unfortunately, the company's leadership (style factor) lacked core competences and vision necessary to drive change within the company.
They didn't allow the tech talent in the company to contribute with valuable insights to important decisions. The company chose the wrong strategy which ultimately lead to its demise.
Join the Conversation
How to create an innovation culture that works
"97% of CEOs agree that innovation has grown increasingly important over the last 10 years, and 73% of those CEOs note that innovation plays an important role in determining the value of a company. The problem, however, is that only 35% of CEOs are actually confident in their organization's ability to innovate successfully," writes philmckinney.com.
A Culture of Innovation from Thomas Koulopoulos on Vimeo.
At the same time, an article in Sloan MIT Management Review, quoted by Yale Insights, identifies a series of "building blocks" for an innovative culture, including hard-to-measure characteristics such as values, behavior, and climate. "An innovative climate," the authors write, "cultivates engagement and enthusiasm, challenges people to take risks within a safe environment, fosters learning, and encourages independent thinking."
To create an innovation culture in your company, there are some thoughts you should have in mind as a leader and/ or a CEO:
If senior management leads by example, it's much more likely that innovative thinking will be actively present at every level of the company.
Give power to the employees that show potential an creative thinking.
Involve your employees in creative workshops and challenges.
Use a gamification platform to encourage ideas from employees. Using a playful approach is always a good and rewarding idea.
Show your employees that their ideas count and are valued.
Rethink meetings and encourage brainstorms.
Don't overwork them.
Don't be afraid to risk and try an unconventional idea.
Experiment.
Celebrate good ideas, even they are small and don't have a huge impact on the business overall.
Recognize and celebrate diversity.
Be creative.
Set yourself apart. Differentiate.
Don't be afraid to share your success story.
Marketing research done right
Either you start a new business, launch a new project / product / service or you just want to stay ahead of your competition, a strong and smart marketing research will give you the necessary advantage over the competition. Moreover, in this ever-changing and moving market, with the technology changing it day by day and with consumers always up-to- date and in control of the situation, research becomes more and more important daily. Therefore, market research is a key component of any good product team management process, sales and marketing strategy, or business growth strategy.
"Marketing research can give a business a picture of what kinds of new products and services may bring a profit. For products and services already available, marketing research can tell companies whether they are meeting their customers' needs and expectations. By researching the answers to specific questions, small-business owners can learn whether they need to change their package design or tweak their delivery methods–and even whether they should consider offering additional services," writes entrepreneur.com.
Research deserves its important place in a business activity and should be treated accordingly.  We are presenting you some of the steps you must take in order to make sure your research is done right.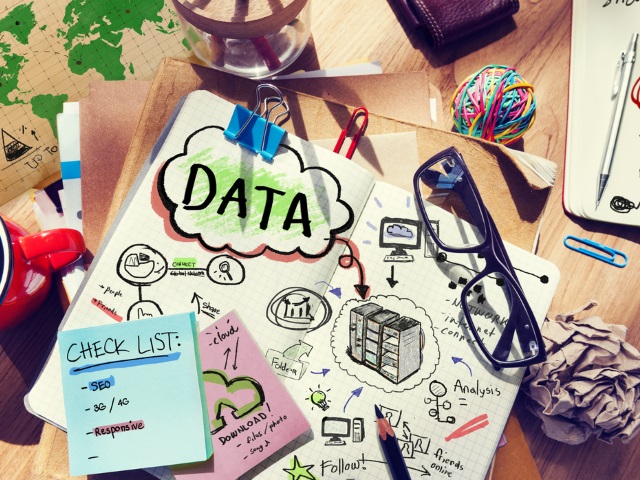 source: AdWeek
Primary research focuses on gathering data from analyzing current sales and the effectiveness of current practices. It also takes competitors' plans into account, giving you information about your competition. The pieces of information will be received following: interviews (qualitative and quantitative), surveys, questionnaires (online or by mail), focus groups.
2. Secondary research. Analyzing the data that has already been published. and that can help you identify competitors, establish benchmarks and identify target segments. Your segments are the people who fall into your targeted demographic–people who live a certain lifestyle, exhibit particular behavioral patterns or fall into a predetermined age group.
3. Study the Economy: Just like the history is important in knowing and understanding who we are as a culture and what we will be in the future, showing what we can expect, so is knowing and understanding the economy helping your business grow. You can better understand reports about some of the most important big factors affecting the industry you're in and the customers you hope will spend their money on your products or services.
Being up-to-date with the economics world will help you know how to adjust your business, prevent difficult situations and choose the right time to expand.
4. Read Business and Industry Publications: Whatever your industry, there's likely a trade group or research firm out there compiling industry statistics and trends that are all insights into your business. Join your industry trade group or follow key industry thought their leaders on social media and media (their TV, print, online appearances). Being part of the industry and its insights will help you find out detailed industry statistics and trends that can help you better understand the past, present and future of companies like yours.
5. Look Elsewhere:  Take example from successful local and international businesses. A similar business on the opposite end of the country may give you some great promotional ideas, or an international market could start complaining about rising commodity prices before they affect you directly.
6. Hire a smart internal researcher and a good research agency. Your researcher will be able to present you monthly reports regarding the market and your consumers, while the agency will be a key element when making an important move on the market.  They will for sure make the difference.
More ideas and steps you can find here.
10 Things you might not know about Jonas Ridderstrale
Dr. Jonas Ridderstråle, the author behind the bestseller Funky Business in 2000, is one of the worlds most significant and respected business thinkers and speakers.  He is at the forefront of the new generation of management gurus and has been ranked among the top for 11 consecutive years in Thinkers50, the biennial ranking of management thinkers.  As late as 2011 he was ranked number five in Europe, and among the top in the rest of the world.
More things you might not know about him:
Jonas has an MBA and a PhD in international business and was recognized as Sweden's outstanding young academic of the year. In 2007, he was awarded the prestigious Italian Nobels Colloquia award for "Leadership in Business and Economic Thinking". Jonas is currently a visiting professor at the internationally acclaimed business school Ashridge in the UK. His research has been published in leading academic journals.
2. His forceful blend of academic rigor, imagination, humor and highly dynamic presentation style has inspired audiences from Moscow to Mumbai and San Francisco to Shanghai. Jonas' diverse client list includes Fortune 500 companies, major government bodies, sports teams as well as trade unions.
3. Dr. Ridderstråle's ideas and work have attracted huge media coverage throughout the world. He has appeared on CNN's "Global Office" in an extended interview exploring the ideas behind his books. Elsewhere, he has been featured in Fortune, Fast Company, Time Magazine, Financial Times, The Times, Stern, Newsweek, Paris Match, and many other publications worldwide.
4. Jonas asks questions that trigger new thoughts and discussions. In our deregulated world, more and more responsibilities rest with the single individual. So, we must all arm ourselves with the knowledge needed to take smart decisions.
5. His intention is that his thoughts should help you give birth to your own unique ideas. That is what will have an impact on the competitiveness of your business and your own career.
6. The title for his second book, Karaoke Capitalism, came out of the frustration that the companies didn't companies use the golden opportunities of new technologies. "I saw too little innovation from a management and leadership point of view. The criticism we received for these books [both co-written with Kjell Nordström] was, "yes, it's fun and interesting and written in an appealing way – but how do you actually do it?", he once declared.
7. Since psychological and social capital are so important, he believes we have to rethink a lot of the basics in management. Most traditional management presumes you can move from envisioning straight to execution, forgetting engagement. It equates great leaders with those who have Eureka moments. But to deliver real change you have to be able to tap into people's emotional capital too.
8. He believes that him and Kjell Nordström are different on the market, in terms of the examples they use. Instead of examples that would make sense to a traditional CEO, or someone who has spent twenty to twenty-five years in the economics library at a university, they use examples that make sense to people in general.
9. He and his partner have taken more of a horizontal analysis approach where they look at societal changes – such as in art, culture and music – and explore how it interacts with business. "We paint a picture of the broad societal trends, which is not unusual, but then we link those trends to what's happening within corporations, the field of leadership and management, and the field of strategy," Jonas said for ideaconnection.com.
10.  He thinks that talent is a little bit more complex as a concept than knowledge, because talent includes more than the intellectual capital that used to make and still makes some organizations competitive. 
​
The secret to winning a Cannes Lion
No matter the changes that the advertising world saw in the last years, Cannes Lions remains the most important festival of the industry and its awards the most wanted and desired. Therefore, it's only natural for all the agencies and marketers to be curious to know the secret of winning one. So what are the ingredients that turn your campaigns or executions into possible winning ones? The important, big awards are given to disruptive, irreverent, totally different pieces of work that are known and loved at an international level.
Looking at the works that one and listening to several jury members, we were able to highlight some points that will give you a clearer picture on the topic.
"We felt the new integration is about transcending intermedia and really integrating into culture and society," said Jury President Tham Khai Meng, for AdAge.com.
Works that push humanity forward.
Works that are deeply original and sharable.
Campaigns that effectively impact business objectives
New ideas that change people's perspectives. When inspiration is combined with a  rigorous experimentation program, companies can push today's marketing innovation.
Intuition balanced with data, big ideas with bold experiments, inspiration with rigorous validation.
What wins a Grand Prix in a particular category is work that represents best the category and shows the way forward to the industry.
Old ideas reinvented and putting things in a completely different perspective
Including a societal angle in your campaign when producing your case study.
Going big (a strong idea, consolidated by a depth of the execution and all the content created around it). Jury members were very vocal in saying that they wanted to focus on work that had been widely shared, got press coverage and was being made by big real brands.
The PR component of the campaign becomes more and more important. No winning campaign has been "discovered" at Cannes. All Grand Prix winners were operations that had been already widely shared and talked about in the media, and had also made an impact on marketers all over the world, even before the start of the festival.
The concept is still the king.
Using emotion and focus on a positive attitude. Let's not forget that jurors are humans as well, and if you can make them feel something, you're much closer to being in the winner's circle. The stronger the emotion, the better.
Short videos presenting the campaign's idea, execution and results. The shorter and to the point as possible, the better.
"Work that has impact far beyond its initial intention or that creates a category shift is work that stands out. It's often not the big brands, but the truly smart, innovative, and conscious work that scores highest with the judges". – Sue Daun, Creative Director Intebrand London.
Inspiring creativity envy.
Works that break the rules and do not conform to what we expect to see—work that transcends a category.
Music, a huge marketing tool
It has the power to connect us and therefore it's inestimable for brands. It can also take us away and move us into an Universe where we are hard to be reached, where we connect with our emotions and feelings better than with anything else.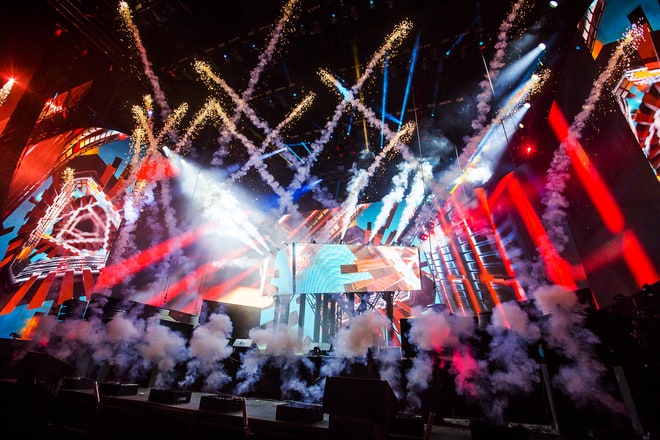 Music triggers memories of messages, experiences, and other moments. Scientists at UC Davis,  Live Science reported, used brain scans to show how music and recall are intrinsically linked. When we think about key moments in our lives, there's a high likelihood we'll remember a song along with the memory or the song will trigger memories of an event.
Identifying the right audio space is critical — a long-term, consistent audio relationship can build tons of affinity for your brand. Why? As  demonstrated in an April article in the Journal of Consumer Psychology, people process repetitive song lyrics more fluently and adopt them faster than they do other types of song lyrics. If your brand is strongly associated with a particular musician, a style of music or song, it may get a boost when that tune is heard outside of your content. The number of people who've viewed  Justin Bieber's playlists on Vevo is larger than the combined population of the world's two most populous countries, China and India.
Moreover, music is powerful because it is pure content and it stimulates social interaction and drives loyalty. Disruptive streaming technologies and the onset of  multi-screen user behavior have forced drastic shifts in the use of music as a marketing tool by music labels, entertainment companies and brands across multiple consumer categories. Music is an emotional touchpoint being "used in advertising and marketing to help ensure these connections, whether it's through the use of a particular artist, a set of lyrics, or a specific song structure that makes you actually feel something," sayd Lori Feldman, EVP Brand Partnerships and Creative Synch Licensing at  Warner Brother Records, quated by mashable.com.
At its core, music creates emotional connections. It triggers dopamine production in our brains, which makes us happy. Music is the universal language that connects people across generations and geographies. For marketers, developing a strong music strategy can reap huge dividends. Partnering with the right artist, song, or music experience can generate buzz, excitement, and passion around a brand, and help connect with consumers on an emotional level like few other cultural industries can.
Russell Wallach, President of  Live Nation, believes it makes sense for brands to tie music into their  marketing strategies. Wallach says, "You're seeing it today from many brands, whether it's in their advertising or through supporting a concert or given artist. It can also be great for the artist, as the partnership can help provide extended exposure to a wider audience."
Live music and festivals are creating long lasting friendships and connections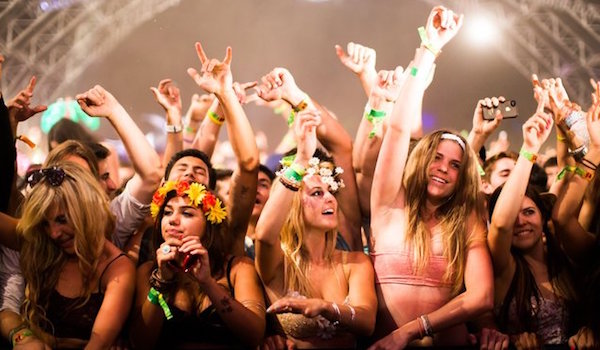 photo source: craveonline
Coachella,  SXSW and  Bonnaroo or local festivals such as Summer Well, Electric Castle, Untold, have become lifestyle experiences where Millennials blog, take selfies and create videos and other content to broadcast on their digital channels. If we take a look at Coachella's demographic, the average festival-goer is between the ages of 18-34 years old, is willing to pay USD 300+ for a festival pass and has a dedicated interest in what's new and next. For marketers, it makes Indio, Calif., the perfect place to achieve quality and quantity in terms of reach and possible engagement. And of people buying branded products. Moreover, for the past several years, retail brand  Lacoste spotted the opportunity and has hosted the Lacoste Live! Pool Party at Coachella. The event encouraged attendees to socialize with one another while discovering fresh, brand-aligned music. Also on a plus side, as shown in a study conducted by  Momentum Worldwide, a customer attending a branded live experience drives 65% of people to recommend the brand and 59% to buy it at retail afterward.
Several brands worldwide are famous for making music part of their marketing DNA, as adage.com shows in an article or imediaconnection.com here.