Internet of Things and Marketing – 5 Predictions
Smart products use the Internet of Things (IoT) technology. It is changing the world.
But what does that translate to in the marketing world?
What can be expected in the years to come?
How will branding and marketing strategies have to change to capture this new emerging market?
Keep reading to discover 5 predictions regarding the way the Internet of Things (IoT) will change and improve marketing.
What is a smart product?
Smart devices have the ability to connect to the internet. This also enables a smart product to connect to another device. It makes use of IoT technology to establish connections to the internet and other products.
Smart products help to create new ways of automation. You can track, monitor, and control a smart product with another smart device.
What is IoT?
The Internet of Things is the giant network on which smart devices share information.
IoT data is stored in cloud technology and guarded by companies like manufacturers, marketers and other online service providers.
5 Predictions for IoT and Marketing
IoT technology is shaking things up. It's changing the very face of many industries.
From manufacturing to healthcare, new depths of information are available. It is disrupting business as usual.
1. New Digital Devices Will Be Created
A need has caused the birth of many an invention. Smart devices have many more applications available. But, these devices will cause new needs to arise. Look at the rate at which portable and rechargeable power banks have spread across the world. People want on-demand recharging for their devices. The need for electricity in remote places has birthed an invention. Just so will IoT and its needs birth new inventions.
2. IoT Data Will Change Contextual Marketing
Millions of smart devices are already in operation all over the world. Big data is an understatement when it comes to harnessing worldwide IoT data. Users and customers will be tracked over the various products they own and use.
Marketers are able to pinpoint certain behaviours and preferences of customers. Marketing campaigns will be much more focused to try and increase their turnover rate. It may very well increase customer engagement due to new access to information previously unavailable.
3. IoT Data Will Be the Modern Day Gold Rush
IoT data and its uses will enjoy very high demand. And a higher demand always drives a higher price. IoT data will be expensive.
Companies from every imaginable industry will look for more comprehensive information. Information regarding their productivity, customers' needs, industry trends, and other forecasting and budgeting related information. IoT data will supply the answers that will help companies to enhance productivity, sharpen execution, and retain customers.
4. Marketing Agency Roles Will Evolve
Advertising agencies have some of the smartest and sharpest brains around. People who can somehow connect the dots in seeming madness. The creativity of these agencies has captured the imaginations of the public through carefully crafted campaigns for its customers. They create and keep a following that leads to higher sales and revenues.
But, IoT data brings a new role into play. Agencies will also have to look into the data analytics and presentation of IoT data. IoT information about customers and their behaviours will change the marketing game. Agencies need to know how to gain the right information and also how to apply it. This type of information will lead to better results for its customers.
5. More Timely and Better Personalized Marketing
Online marketing can become overbearing and irritating to internet users. Much worse, it could be irrelevant. Irrelevant marketing is about as effective as a vacuum cleaner in a desert. It does its job but to no real effect.
IoT data will help marketers to create personalized and tailor-made campaigns for individual customers. It can even track specific actions and behaviours of customers to enhance customer engagement and turnover. That's because data-driven relationships happen in the following order.
Data-Driven Relationships Process:
More connected devices;
Leads to more information;
Leads to smarter data;
Leads to relevant campaigns;
Leads to increased customer engagement.
Marketers will be able to recognize where customers are in their lifecycle stage. The marketer will be able to guide customers to specific solutions that are relevant.
5 Ways Marketers Will Use IoT
So how will marketers then use this new type of information?
Here are a few ways that will change the marketing game.
1. Analyse Customer Buying Habits Across Platforms
Marketers will for instance track and monitor the devices that are used by a customer. They will notice certain habits on different devices. They will apply the relevant campaigns to the specific devices owned by a user.
2. Harness Information Previously Unavailable
Every smart device that connects to the internet will supply information. Users' habits can be tracked in every room of their homes. Smart refrigerators will even track customer behaviour.
3. More Precise Information About Customer Lifecycle Stages
The customer's lifecycle can be pinpointed with greater success. Marketers will understand the customers' needs better. This will help to guide customers towards a sale much faster.
4. Enhance Customer Relations and Resolve Issues
Smart technology has narrowed the gap between the customer and the product or service provider. Customer grievances will be resolved much faster. It will even help facilitate something as tedious as product recalls with a customer specific approach. The marketing expenses will be kept low by only contacting customers with affected products.
5. Better and More Specific Marketing
The team from SafeAtLast says that IoT is changing the marketing game. Use it to your advantage and gain the success that comes with it.

Join the Conversation
We'd love to hear what you have to say.
Get in touch with us on Facebook Group and Twitter.
This App Helps your Brand Increase Payment, Loyalty and Customer Engagement
If your company is a retailer or bank and you are looking to increase payment, loyalty and customer engagement this article is for you.
With the rise of online shopping in the past years, high street retailers have found themselves sailing through rough waters. In the ever growing shadow of online giants like Amazon, many have struggled to keep their shops open and failed. Even big retail companies like H&M have been affected. Early in 2018, H&M announced it will close 170 shops, the biggest number of store closures since at least 1998 according to bloomberg.com.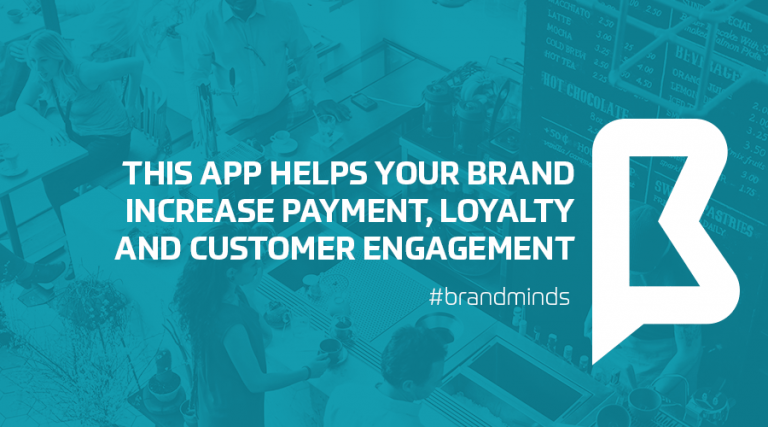 The answer to this David and Goliath situation is technology, specifically mobile apps.
What do all high street retailers strive for? Returning customers.
What is their strategy to meet their goal? Loyalty programs.
The challenge? Lack of digital tools to help them know, understand and turn their customers into loyal customers.
That's where Yoyo comes in.
Yoyo – mobile payment and loyalty app
Yoyo is a mobile payment and loyalty app helping their clients increase payment, loyalty and customer engagement.
Yoyo's Mission
Founded in 2013, from day one our mission has always been to disrupt the cosy world of payment, taking the transaction and turning it into a delightful, rewarding experience for shoppers and an insightful and meaningful engagement channel for retailers.

Yoyo
Who is Yoyo designed for?
Yoyo's clients are high street retailers, caterers, banks and EPOS providers.
Yoyo – Most Innovative Retailer Implementation at 2018 Emerging Payments Awards
At the 2018 Emerging Payments Awards, Yoyo was the underdog of its category facing strong competition from industry heavyweights like Apple Pay and MasterCard.
Yoyo entered the competition with the Yoyo-powered Caffè Nero payments and loyal app which helped the company win the Most Innovative Retailer Implementation award.
Here's how Caffè Nero grew their sales through customer insight and personalization with the support of the Yoyo-powered app:
Yoyo Case Study: Caffè Nero from Yoyo Wallet on Vimeo.
The benefits of integrating with Yoyo
The company helps you increase brand awareness, customer loyalty and sales through positive customer experiences and valuable insights.
If you are a retailer, bank or other B2C company, here is how you can develop positive customer experiences:
Mobile loyalty programmes
You can choose what items are available via the Yoyo Loyalty programme, pick your redemption rates and understand the ROI of your activity. The app helps you offer a market leading end-to-end experience.
Personalised campaigns and experiences
As a B2C company you can easily set-up campaigns and promotions via GDPR-compliant in-app messaging, push notification and email. You can personalise all activity around profile & purchasing data, and set campaigns up against business goals.
You can grow your company's user base and spread brand love amongst your customers and their friends with referral and voucher sharing mechanisms.
Offer your always-on-the-run customers the VIP experience and remove their need to queue. Let your customers order and pay for food and drink in advance, leaving a simple pick-up of the ordered items.
Customer feedback is paramount. With Yoyo you can get instant feedback from users without the typical effort and expense. Choose from an Uber-style star rating or a long form, multi-question format.
Business decisions are taken on valuable and relevant insight. Here is how the Yoyo app can help your company collect and analyze data:
Sales performance tracking
Monitor your every sale and your wider business performance in real-time. Track at a portfolio-wide, regional, outlet or even cashier level, and understand the variables that are influencing the real-time numbers.
Basket Data & Customer Identification With Every Transaction
Receive a deeply insightful snapshot into who your customers are and what they are buying. This is a data set that marketing, operations, buying and CRM decisions can be centred and tracked around.
All customers are not created equal. That's why it is important to know who is buying what and when. You can also split data around multiple variables including frequency, items purchased, time of day and ATV.
Before, during and after campaign reporting
Track marketing metrics around campaigns, but unlike standard campaign evaluations, Yoyo also compares customer purchasing behaviours for the periods before, during and after the campaign. This provides a clear connection between activity and action, invaluable in assessing ROI.
Wrapping up
Here are the main Yoyo features and customer benefits:
Integrated Payment, Loyalty & Digital Receipt Collection;
Store Finder;
Mobile Marketing (In-App, Push and Email);
Marketing and Surprise & Delight Campaigns;
Referrals & Sharing;
Customer Feedback;
Order Ahead Functionality;
Real-Time Sales & Loyalty Dashboard;
Set-up & promote campaigns;
Campaign Performance Tracking;
Segmentation;
Customer Behaviour Insight.
Blogging for Business – 5 Occasions You Should Blog About
In this article, we are going to address a different subject: the specific moments and occasions you should write about on your company blog.
Besides writing articles addressing your customers' problems and pain points, your company blog should include articles designed to increase brand awareness and engagement.
Here are 5 occasions you should blog about:
1. Before and after your event/campaign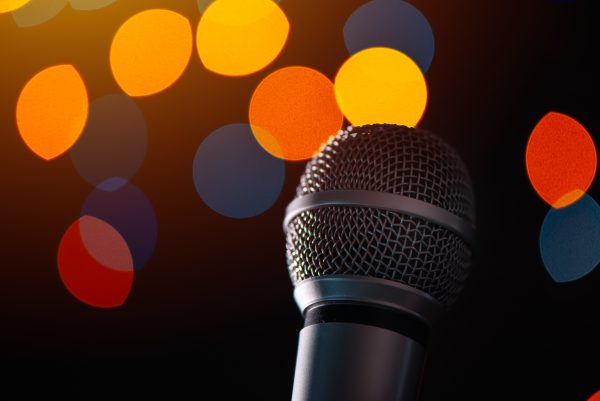 If you are organising an event or running a campaign, write a before and after article. Let your readers know all about your event: location, what your company's goals are for this event, who is attending your event etc.
In your after the event article, talk about how the event turned out, mention a few statistics (how many people attended and other details), reviews, photos and videos.
2. Company celebrations / business anniversaries / achievements / milestones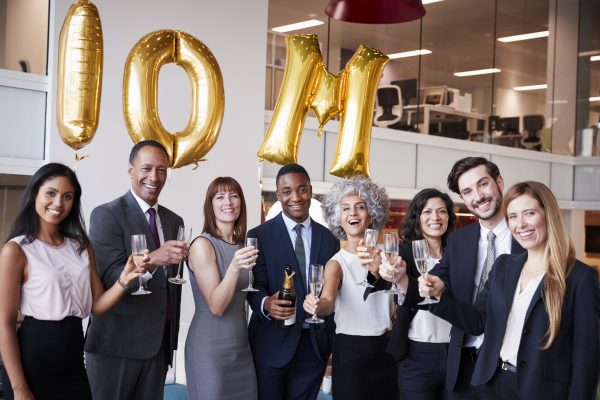 Whether your company celebrates one year or ten of being on the market, don't pass on the occasion for writing a celebratory article on your company blog. Talk about your company values, your founders and current CEOs, how your company is adapting to the changing business environment etc.
Business achievements or other important milestones are great moments to share with your audience. But don't make it about numbers or statistics. Focus on the human element of your company or deliver the vision the founders had when they started the company. Use storytelling techniques to draw your readers in and help them truly connect with your story.
In July, Buffer bought out their venture capital investors and wrote an in-depth article on their blog announcing the major change:
We Spent $3.3M Buying Out Investors: Why and How We Did It.
3. New products launch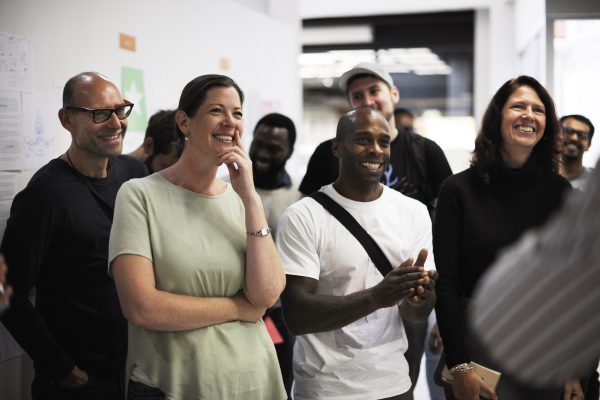 When launching a new product line, write an article on your company blog showing behind the scene photos or how it's done, and the reasons that led to this new product or service.
Here is how Joe Pulizzi announced the birth of a new platform dedicated to entrepreneurs who want to be big:
How Entrepreneurs Can Conquer Goliath with Content Marketing [Announcing Content Inc.]
4. New employees/management/clients/partners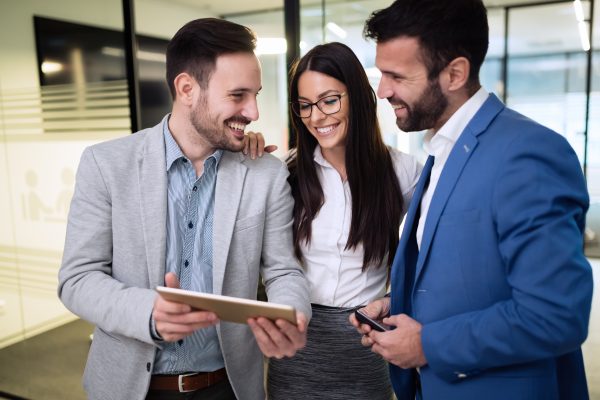 Instead of mentioning your latest clients or partners in a list published on your website, take your time and get to know them.
Increase your brand by lifting the brand of your clients. Use your company blog as a platform for inspirational articles focused on your clients.
Here's how Slack is writing the story of his client while showing the benefits of their product:
Sweet, sweet collaboration at Molly Moon's Homemade Ice Cream.
5. Employee-focused events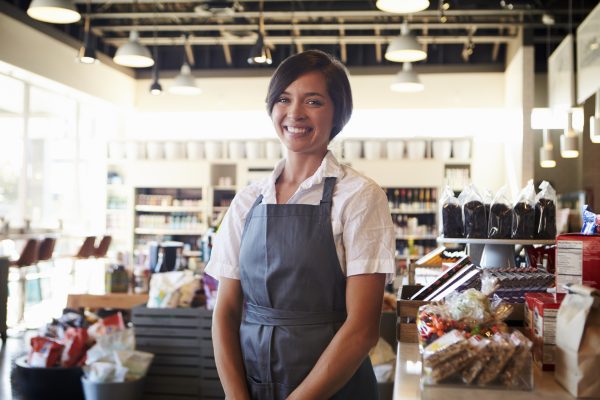 Your employees are the most important resource of your company. Studies have found that employee happiness and engagement are directly linked to productivity and business success.
In our previous article Keeping your employees happy is more than a higher paycheck, we found 6 factors, which contribute to the increase of employee engagement and loyalty. One of these factors was supporting your employees to grow personally and professionally.
Read how Mailchimp supports its employees: