Grow Your Business With These 6 Tech-Powered Trends
We are living in a tech-driven, digitally empowered world. New technologies are developed at a faster rate than ever before. Does anyone remember the old rotary dial phones? Within just one decade they were replaced by smartphones. Computers used to be the size of a room, now their power is compressed into one chip smaller than your fingertip.
The digital revolution took the business environment by storm and changed everything from product design to sales, marketing and hiring.
It used to be that being digital was a differentiator and a competitive advantage. Now we are fast approaching the moment when the digital playing field will eventually even out.

Accenture, What the post-digital era will look like
How will then companies differentiate themselves from the competition?
The answer is innovation, creativity and looking for the greater good.
Let's explore 6 tech-powered trends which you can leverage to grow your business:
1. Customization & Personalization
FITS is an app which suggests clothing for men based on their music preference. The app was created by Eison Triple Thread, a menswear fashion company. The user logs into his Spotify account, allowing the app to access his listening data and pair music genres and favourite artists with styles. The user then looks through the suggested outfits, giving his feedback with likes and dislikes. This process ensures that the client's suits properly reflect his personality as well as personal style. And because all the company's menswear is made to measure, the user can further customize each product, like choosing colour pairings or materials.
Razor manufacturer Gillette gives consumers the power to create and order customized 3D printed razor handles, with the choice of 48 different designs, a variety of colours, and the option to add custom text.
Startup Unspun has partnered with Fit3D to enable customers to receive custom-fitted jeans after undergoing a 20-second body scan. The company is also developing a 3D weaving machine that will eliminate fabric waste during the production process.
2. Tapping into different industries
Thanks to technology, powerful brands like Microsoft, Google and Amazon are erasing the boundaries between industries.
Innovators themselves, these tech giants establish footholds in other industries through acquisitions. Amazon is going into the smart home market and the healthcare industry, Microsoft is tapping into the gaming industry and Google has taken an interest in the transport industry in India.

Learn more: Biggest Tech Acquisitions of 2018: Apple, Amazon, Google, Microsoft
3. Plastic Waste Recycling Revolution
Our world is currently fighting a silent enemy – plastic waste. One of the most important inventions of the 21st century, plastic is now a danger to our planet. Governments, brands and companies are now working to reduce plastic waste and find new ways to recycle it.
Plastic bags are a huge environmental problem in Africa. 98% of plastic waste in Ghana is dumped into a landfill (instead of recycled). Ghana company Nelplast found an innovative way to recycle the country's plastic waste by turning it into roads.
Starbucks and McDonald's led the creation of a $10 million challenge to create a fully recyclable and compostable coffee cup.
Adidas produced more than five million pairs of recycled plastic waste shoes in 2018, and they plan to incorporate the waste into at least 11 million this year.
4. Out-of-this-world experiences: AR & VR
Virtual experiences (AR, VR and more) are becoming as meaningful to consumers as those that happen in the real world.
In May 2019, Microsoft announced Minecraft Earth, a mobile AR version of the popular game. With a closed beta planned for Q3 2019, Minecraft Earth brings a Pokémon Go-style AR experience to Minecraft and allows players to build and place their creations in the physical environment around them via augmented reality. The app leverages Microsoft's HoloLens and Azure Spatial Anchors technology.
An estimated 10 million gamers attended a live virtual concert inside online video game Fortnite in February this year. DJ Marshmello took to the stage and delivered what felt like "a glimpse into the future of interactive entertainment, where the worlds of gaming, music, and celebrity combined to create a virtual experience we've never quite seen before."
There's a common belief that such experiences are created exclusively for and enjoyed by Millennials. Well, Abba changes that.
The Swedish group who achieved global fame in the seventies are now preparing for an upcoming digital show. The event will feature 'Abbatars' (like the one we've seen in the Miley Cyrus Black Mirror episode) which will represent the four members of the group. Björn Ulvaeus said that the two-hour show will be broadcast in the UK and simulcast across the world.
View this post on Instagram
5. AI to the next level
AI is the latest most important technology development. Many fear AI will be the end of humankind while others see it as the biggest shift in our evolution as a species. Will we integrate AI in our biological brain? Yuval Noah Harari supports this hypothesis. Until that moment, here is how AI helps us right now.
Chester, the AI-based radiology assistant is a web-based system for diagnosing chest X-ray images. It's a free tool which allows users to upload an X-ray within their web browser to receive a diagnosis on 14 diseases, such as pneumonia and emphysema with 80% accuracy.
Just as Game of Thrones Arya "kills" her enemies, so too Arya, the recruiting tool helps you eliminate the most common problems related to recruiting. The tool identifies top talent faster than the competition, engages automatically with personalized messaging, builds high-quality candidate pipelines that are ready to move and tracks successful hires and instantaneously searches similar candidates.
Ginger.io is an app which offers professional coaching services to support employees' emotional wellness. It is a behavioural analytics platform which turns mobile data into health insights and its AI technology helps the app's clinical team reach out at times that are most helpful.

Learn more about Ginger.io: This app supports your employees' emotional wellness
6. Innovative solutions to solve social problems
In recent years, brands have leveraged the power of advertising campaigns to put the spotlight on various societal problems. If successful, such actions attract media attention, brand love and a lift in sales.

Learn more: P&G, Barbie, Gillette are challenging gender stereotyping
Customers are now expecting brands to go to the next level: solve the problems, not just tout about them.
A British doctor, Almas Ahmed, has created the world's first range of makeup that will resist acid attacks. Unveiled at the Leeds International Festival on May 7th, the makeup works as a barrier on the skin, effectively repelling acid. The makeup range took ten years to develop and it will be available in 2020, starting in regions with the highest incidence of acid attacks including India, the Middle East, and the UK.
Imagine the scale of media attention this product would have received had it been created by one of the giant beauty brands.
Wrap up
Customize and personalize your products/services;
Is your brand powerful enough to expand to other industries?
Joining the No Plastic global movement is an opportunity for innovation;
Do you offer amazing experiences to your customers?
Leverage AI-based tech to support your customers achieve their goals;
Create products to solve social issues.
sources: Trendwatching.com and BRAND MINDS blog
Join the Conversation
We'd love to hear what you have to say.
Get in touch with us on Facebook Group and Twitter.
Top trends in shopper marketing in 2018
With a more and more savvy consumer and digital and technology re-shaping it, shopper marketing became in the last years almost a science, relying a lot on research and customer observation. While in the US, the Shopper Marketing magazine developed a very strong research on this year's trends that can be read here, we asked 3 local advertising specialists to give us their thoughts as well.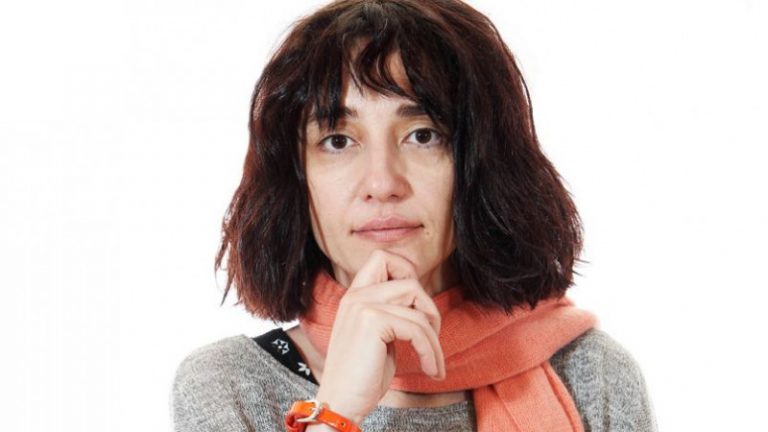 Cristina Oncescu, Head of Strategy pastel
What do you believe will be the biggest shopper marketing trends of 2018?
I don't know if they are the biggest, but they are certainly hot in 2018:
There are many in-store technologies that can be used to provide a personalised shopping experience. NFC (Near Field Communication) chips, QR codes, iBeacons and Visual Light Communications are just some of the emerging technologies used. These, when linked to previous shopping histories via a loyalty app for instance, can provide disruptive yet compelling interactions with the shopper as they enter the store.
From voice to chatbots, going through messenger apps, one-to-one communication is on the rise. Being available and being helpful, when the shopper needs you, is making the difference.
The use of Augmented Reality on mobile devices provides an engaging way for marketers to reach their target audience – it's quick, easy and very interactive. With the integration of AR on iPhones, it will be easier for marketers to engage larger audiences during their path to purchase.
What are they influenced by and why?
Technology, and especially mobile, led shoppers becoming more and more omnichannel. Now, this is an actual behaviour that the shoppers engage in (of course in a subconscious way). Web, mobile, social, apps – it's all just shopping to consumers. The separation between retail channels is growing even more blurred by the day. Can they return online products in-store? Can they check if the store has their size and colour on their mobile phone before they leave their homes? Consumers expect a seamless experience across all channels.
What is pastel advising its clients this year?
Great content will always engage. Have an interesting, consistent story and a seamless experience throughout the whole omnichannel path to purchase.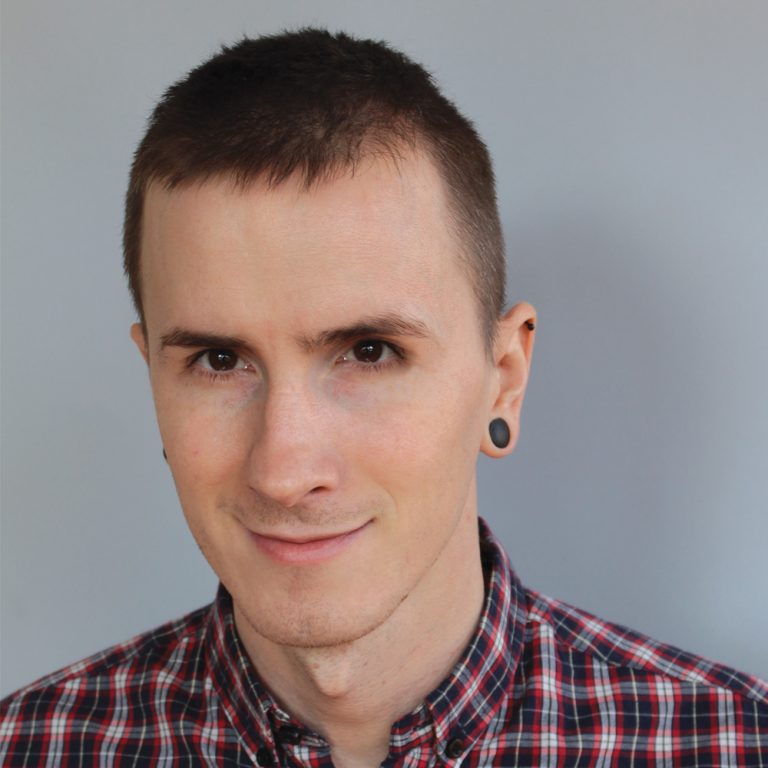 Anton Gherca, Chief Innovation Officer at g7
What do you believe will be the biggest shopper marketing trends of 2018?
We believe that shopper marketing is an area of brand communication that has been kept largely untouched by the digital revolution that is reshaping the advertising industry for the past 10 years. So we expect that "digital BTL" will start gaining momentum, as today's practices are deeply engrained in traditional approaches of point of sale communication. We think that we will see more connections between social media and shopper marketing, and geofencing and point of sale promotions, with the aim of delivering a more integrated omnichanel shopper experience.
What are they influenced by and why?
Like many things in advertising, the move towards a more "digital" shopper marketing approach is driven by the consumers themselves, or more precisely, by their lifestyle. As of 2017, the penetration rate of smartphones in Romania is 70%, while 41% of the population are already mobile social users. Peer-to-peer ridesharing like Uber makes people understand the benefits of the sharing economy,  on-demand services like Netflix put them in the driver's seat while the wide 4G coverage makes them want everything now. This means people are getting more and more accustomed to having everything at a push of a button and they expect higher levels of service, increased transparency, embedded interactivity and all in all a better customer experience out of everything.
I know this sounds like a bunch of buzzwords cramped togheter in one sentence, and our agency has never been in the "buzz" business, but the reality is that the shift in consumers' lives is happening with or without us. I think the bottom line is that today's shoppers are just expecting something more out of marketing communications. More relevance, more engagement, more customization. This doesn't mean that we, the shopper marketers, can't still get away with the old "buy one – get one" or "scratch this to win a prize that you don't even want" mechanics. But wouldn't that be a pity?
What is g7 advising its clients this year?
Our agency has embarked in a digital transformation journey and once set in motion, it can't be stopped. We will continue an initiative started in 2017, of hosting periodic innovation workshops together with our clients for identifying the opportunities put forth by today's technology, and see where that gets us. Still, there are a couple of areas we keep tightly in our focus: Proximity marketing, Loyalty management and Gamification. We work towards integrating in an organic manner these three capabilities in the approach our clients are already used to: honest creative work, deep understanding of shopper behavior and solid deployment in the retail ecosystem.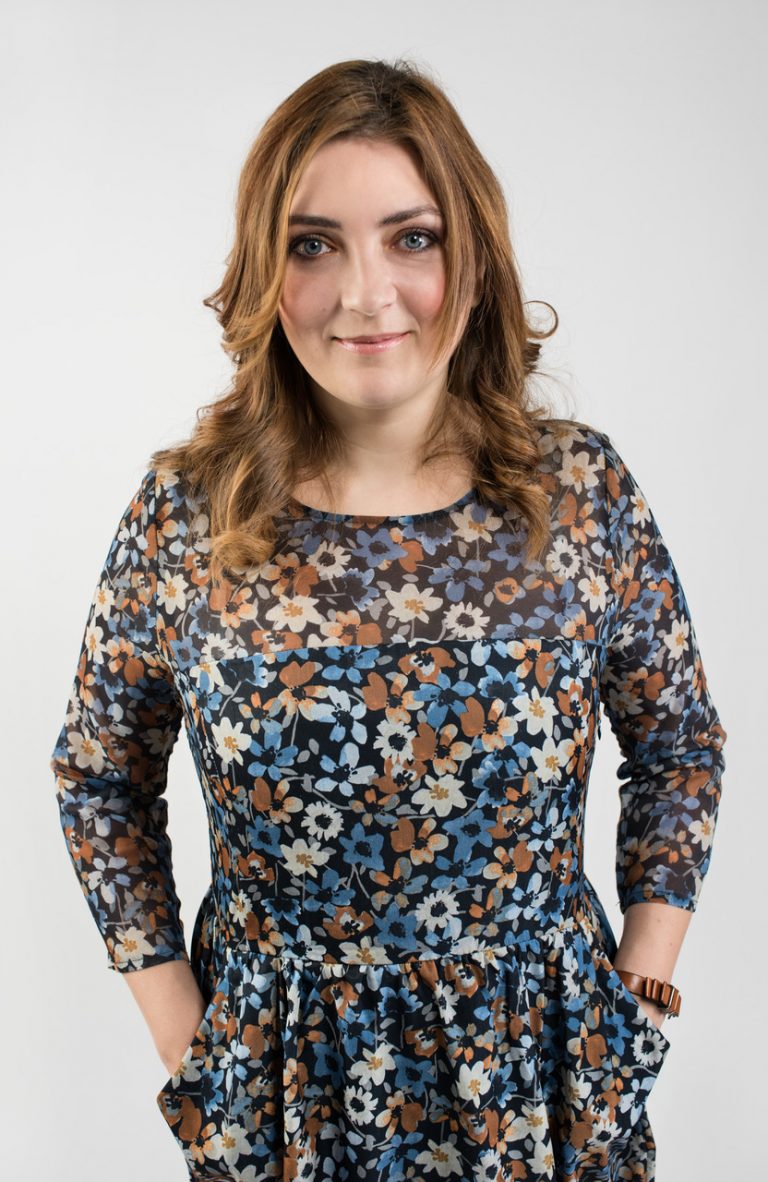 Ondina Olariu, Business Director Geometry Global
"Fragmentation, increased competition and e-commerce are key words for 2018 and beyond in our region. After seeing a huge expansion, somewhat even inflated for some of the retail players, we will witness a new battleground, named proximity. As global retailers keep expanding, we will live through a great variety of formats, more flexibility and adaptation to micro-retailing needs. Proximity will be influenced as well by the increasing degree of urbanization, as well as the new generations of shoppers, more dynamic, digital savvy and format switchers (in Romania, 25 cities cover 31.3% of total population and 55.6% of urban population – source:  INS, Romania, 2017).
And when we say flexibility and adaptation, think beyond format, as we see discounters aggressively stepping in the services territory, while share of consumer spend reached 68% in services vs 32% in goods in 2016 (source: Kantar Global Trends 2018). Goods subscription – meaning bundle goods as a service is something that we preached our clients for a couple of years already and it's approaching it's turning point in 2018.
E-commerce in Europe is predicted to reach 10% of total retail (source: Kantar 2018 Global Predictions, WPP Data), with a clear future towards what we call omni-channel, especially since gen Z takes the scene as newest shoppers. At global level we see the switch and struggle of most pure e-commerce players in becoming physical as well, to the level where blogs impersonate the physical space in temporary shops where experience blends with sales, while in Europe we are taking steps into developing the brick-and-mortar into e-commerce, especially for FMCG area, which are the most shopped for categories. Retailers will continue or start monetizing opportunities through their own apps, following the evolution of more mature markets, such as Spain (+210% in app sessions growth in the last 2 years) or Germany (+130%). Here again, it seems that pure digital players have a degree of advancement, since digital-first retail apps saw more that 2x the average sessions / user each month and saw stronger growth in the last 2 years. (source: App Annie 2017 retrospective report). This means we will see accelerated growth for digital players apps, as the new arrivals from physical retailers will need to extract good lessons and apply on fast track.
Blending online and offline expresses also in automation, such as automated cashiers. As retailers will increasingly see value, watch for a retail unemployment crisis, especially in more mature markets. The proliferation of private labels will increasingly force out brands from the physical shelf. Most of these private labels continue to be supported as brands rather than price options, from food to fashion (see Esmara for Lidl and Tex for Carrefour) and home appliances (eg Carrefour Home consumer electronics). Health and Wellness is an increasingly appealing theme, for both brands and retailers. Watch the shelf space growth in store, as well as the latest positioning of certain private labels, trying to capture value and exploit the trend.
As a shopper agency, we are not only advising but already working with our clients on the omni-channel shopper journey models, including retailer strategies and new channels opportunities in this process. We build with them strong e-commerce fundamentals for the Romanian market and expand to e-commerce experiences and integration of channels for more mature markets. We operate with an increasingly complex model that includes data management and A/B testing applied to shopper initiatives and integrate thorough shopper knowledge in every solution we bring to the table. Bonus: an emerging trend, still less visible to this market is the return to D2C (Direct to Consumer). It will be highly influenced by retailers' behavior, however, more brands become conscious they cannot rely exclusively on retailers and distributors in building their relationship with shoppers and consumers, therefore they'll be trying to find ways to cut it short to them and bypass the "official" channels."
Gmail versus Outlook: which e-mail provider is better for you? Part II
Last week we started a bigger discussion about the best two free email providers – Gmail and Outlook – and which one might be the best to choose from your business. Now, we continue and elaborate the subject.
5 Advantages of using Gmail
Productivity–  It comes in handy when you are looking to enrich your productivity. Some of its many features is the built-in tasks utility that you can use to send tasks to your Google Calendar.
Easy usage – The provider is very user friendly. Anybody would get used to it pretty fast.
Customization– Gmail allows for a great deal of customization. Not only can you  control the appearance of the Gmail interface using themes, you can choose the way your inbox works by turning features such as tabs off and on. Also, use color coding and markers to customize how various messages appear.
Integration– Gmail integrates with a number of other Google tools. There are also many Plugins that expand the capabilities of Gmail even further.
Community Support– The  Gmail help center is well-organized and addresses many questions. Plus, Google maintains a  Gmail help forum, where users can ask specific questions.
5 Advantages of using Outlook
Ease of Use– com is easy to download and use. It has a clean, modern interface that is intuitive and easy to understand.
Productivity– Outlook has a built-in task tool. You can easily access the calendar from within your inbox by clicking the Calendar icon and without leaving your inbox.
Customization– As with Gmail, you can use themes to change the appearance of your interface. You can make some limited changes to the way that your inbox works, such as choosing where the reading pane appears and choosing to show or hide preview text.
Integration– it integrates with other Microsoft tools. You can use the grid in the upper left of the inbox to open other Microsoft tools. There are also many add-ins that expand your email capabilities. You can add them from within your inbox using the Manage Integrations option.   
Community Support– Outlook for MS Office is widely acknowledged as the standard in many corporations. Outlook.com also has a  user community. Plus, there are many helpful third-party articles and tutorials written that can help you anytime.
Ultimately, choosing your email provider is a very intimate decision and it must be based on your work and personal preferences. A free email service like Gmail or Outlook.com can be a good choice for you or your small business.
Before finalizing your choice of email providers, it's important to ask yourself what you really need from your email service, address the main important questions regarding your type of business, dimension, usage, security, how many people will be accessing it, etc. The email service you choose depends on how you use your email and what you need from it. If you approach the decision carefully and make an informed choice, the email provider you choose is likely to be the best email service provider for you.
In other words, no matter how many pieces of advice you receive, the decision belongs to you. Because while some consider Outlook to be an upgrade from Gmail, others still see Gmail as the king of the free email providers.
Here is an opinion about why leaving Outlook for Gmail, while here, an opinion in reverse.
Decided? What will you choose?