Blockchain Business News 1-7 March
This is the weekly wrap of blockchain business news for 1-7 March. Subscribe to get the news you need for your business!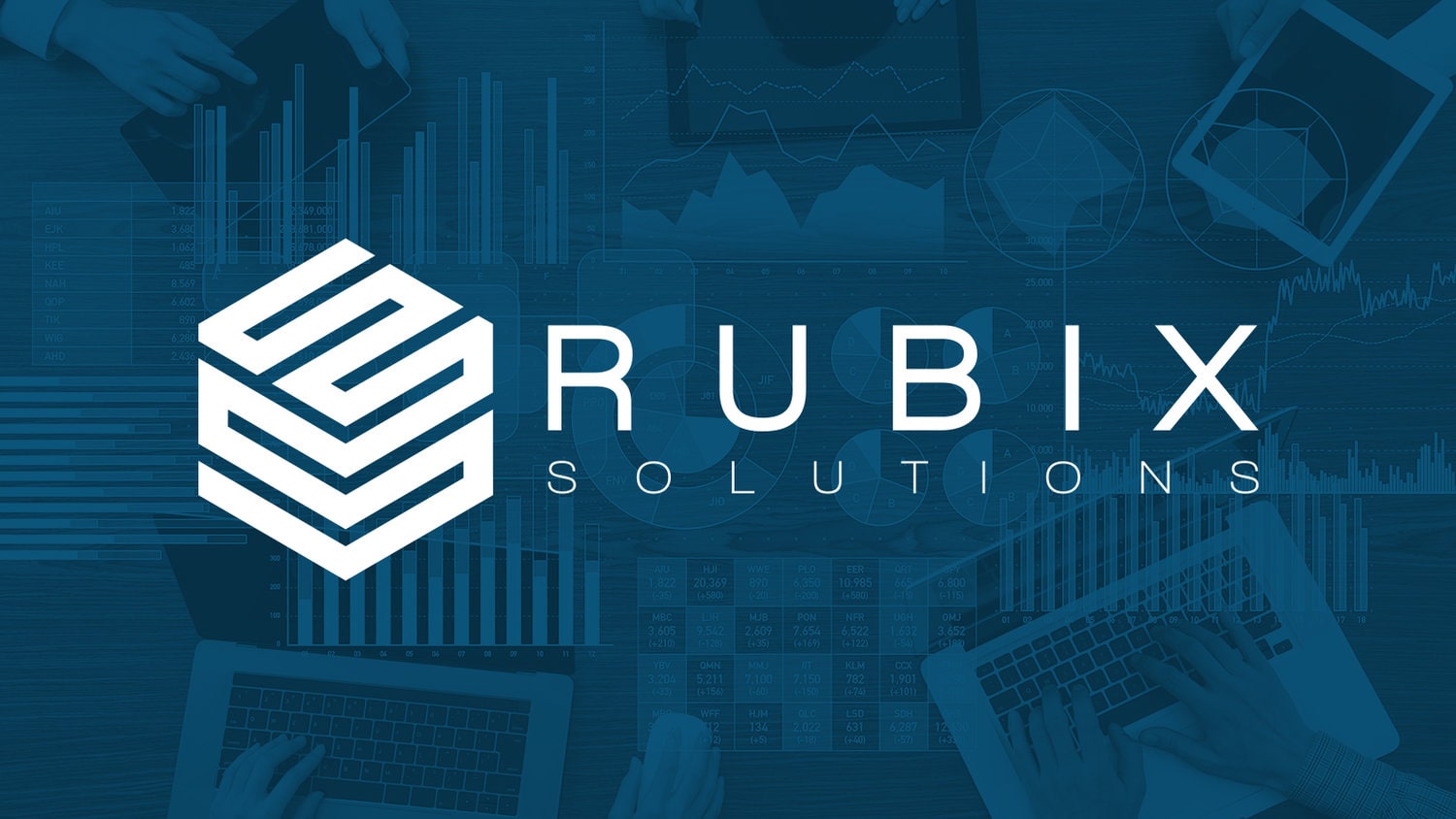 RubiX is a full-scale Blockchain-as-a-Service (BaaS) and security solutions company. The company was established in 2012 and has recently migrated all of its solutions to its own open source blockchain. Read more on the BaaS market.
The BaaS company has announced the launch of its Non-Fungible Tokens (NFT) application. The application is built on the highly-scalable RubiX blockchain backed by proprietary QR Code technology that secures, authenticates and proves ownership of digital and tangible assets.
With its application, RubiX is aiming "to make NFT more accessible to our enterprise partners and general consumers."
The RubiX blockchain is several times stronger than Bitcoin and Ethereum. Each transaction is completed within ~250ms.
RubiX NFT is a digital asset that can be applied to industries including sports merchandise and memorabilia, luxury goods, real estate and financial institutions like asset management, insurance, payments and fintech.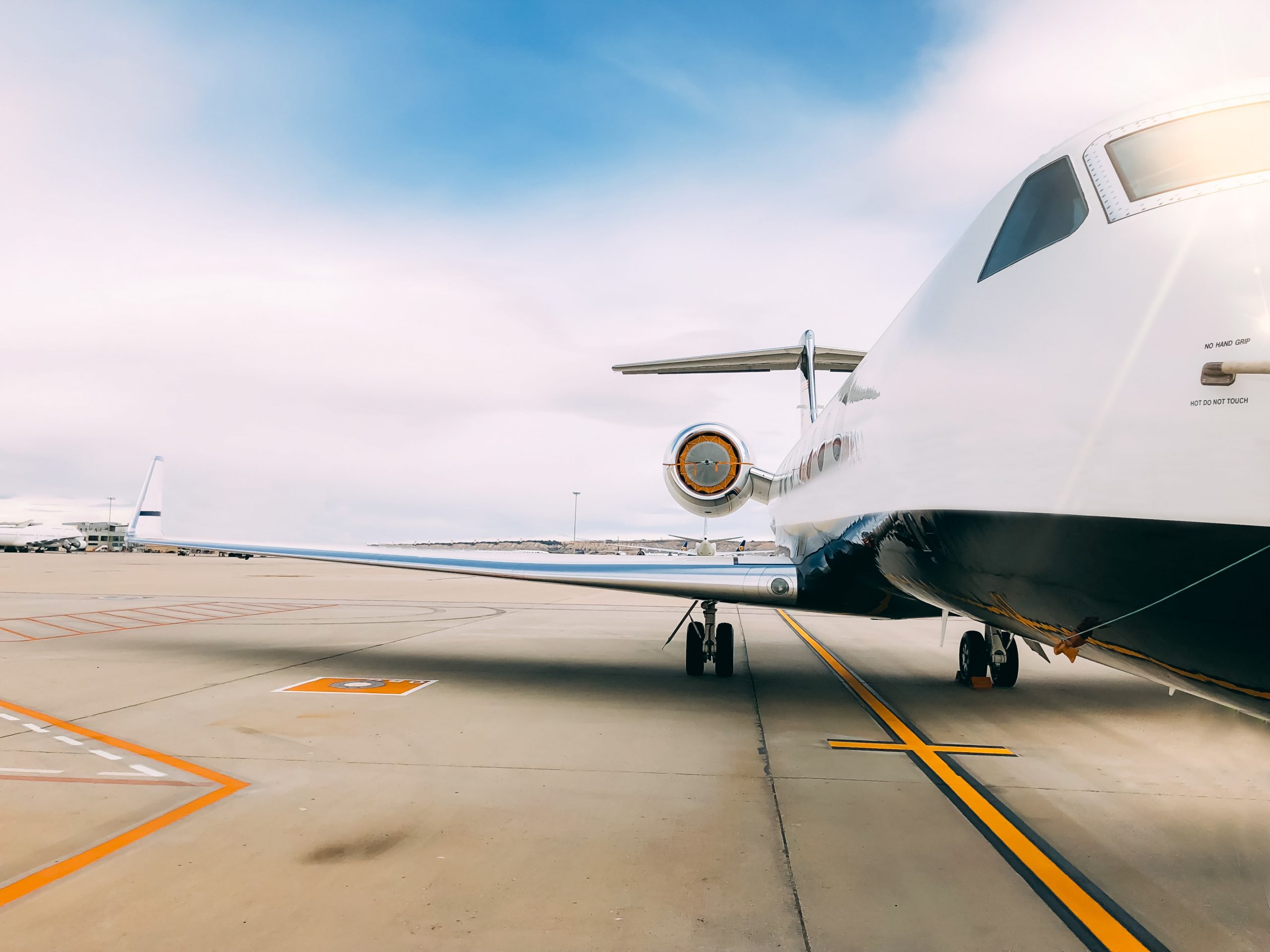 VTB or Vneshtorgbank was established in 1990 in Russia to service the country's foreign economic transactions and promote its integration into the global economy.
Gazprom Neft, a subsidiary of Gazprom, is the third largest oil producer in Russia.
Gazprom Neft's aviation refueling business is operated by Gazprom Aero. Gazprom Aero has recently launched Smart Fuel, a revolutionary approach to aircraft refueling.
Smart Fuel is a digital payment system which allows airlines to instantly pay for the fuel directly through fully secure financial transactions in real time, 24/7.
The technology has reduced the transaction time from 4-5 days to just a few minutes, while also significantly cutting down on airlines' costs.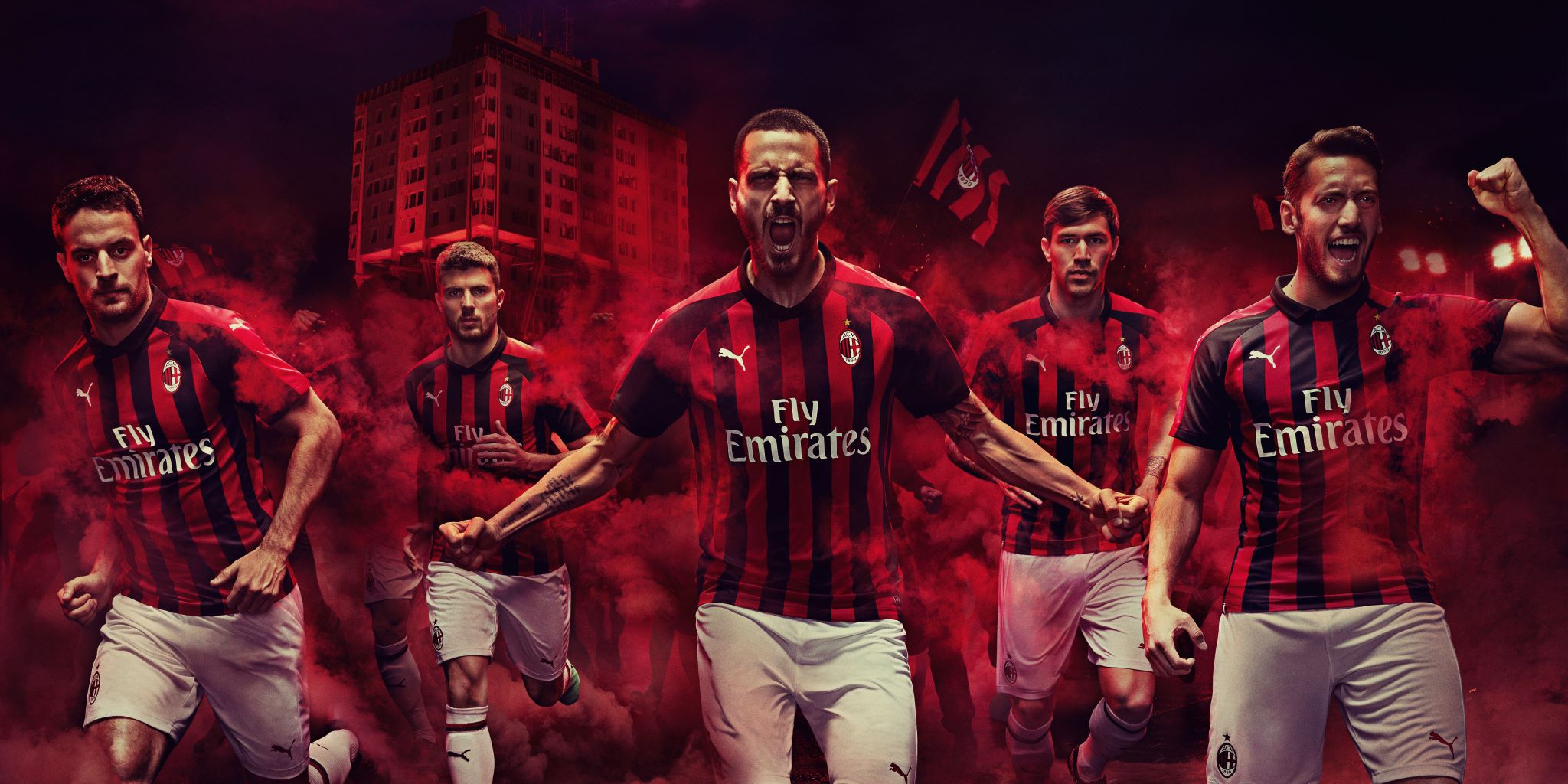 Italian soccer club AC Milan has become the latest sports team to take advantage of the crypto movement.
The team has debuted with their $ACM Fan Token on Binance, the world's biggest cryptocurrency exchange. In just a few hours, the team had raised more than $6 million in new digital revenue.
The $ACM Fan Token is on the Chiliz blockchain-based fan engagement platform Socios.com. Fan Token holders have access to a range of club benefits, including the right to vote in polls, VIP rewards, exclusive club and sponsor promotions, games, chat and 'super-fan' recognition.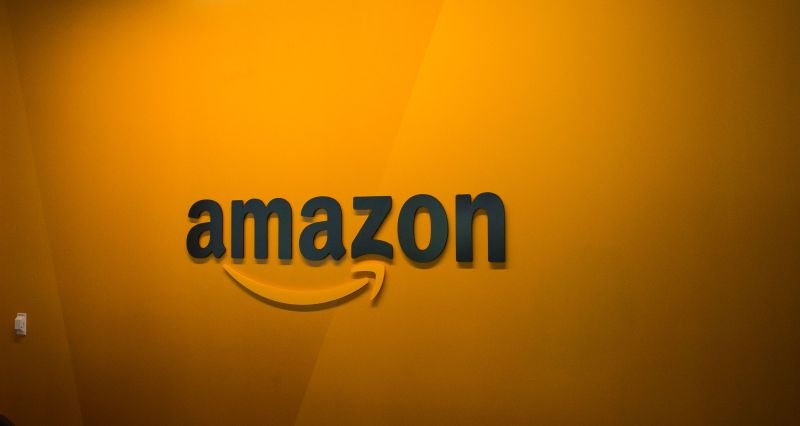 Amazon Web Services has launched an enhanced version of its Amazon Managed Blockchain service that features support for the popular Ethereum blockchain platform.
Amazon Managed Blockchain allows customers to encrypt Ethereum transaction data both at rest and while it's traversing the network.
The service also includes tools that companies can use to continuously synchronize transaction data from their nodes with the other nodes that make up the public Ethereum main network.
Ethereum is the second blockchain platform that AWS has made available on the service. Amazon Managed Blockchain also supports Hyperledger Fabric, which is maintained by the Linux Foundation and targets the enterprise market.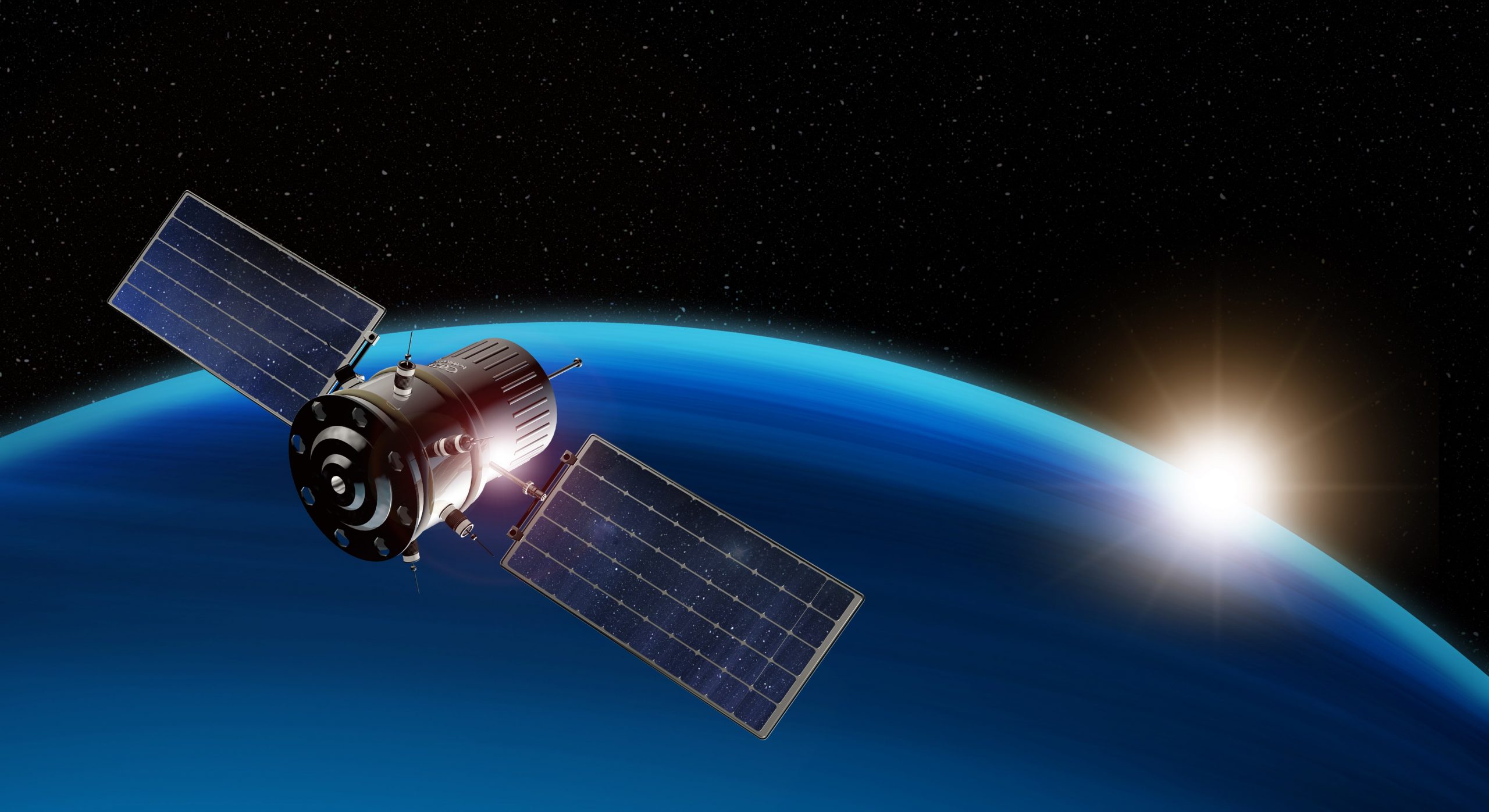 JP Morgan has successfully tested a blockchain transaction in space using Danish space firm GomSpace's satellites.
It is the world's first bank-led tokenised value transfer in space, executed via smart contracts on a blockchain network, established between satellites orbiting the earth.
The transaction was executed between two GOMX-4 satellites in the low Earth orbit (LEO), which validated the approach towards a decentralised network where communication with the earth is not necessary.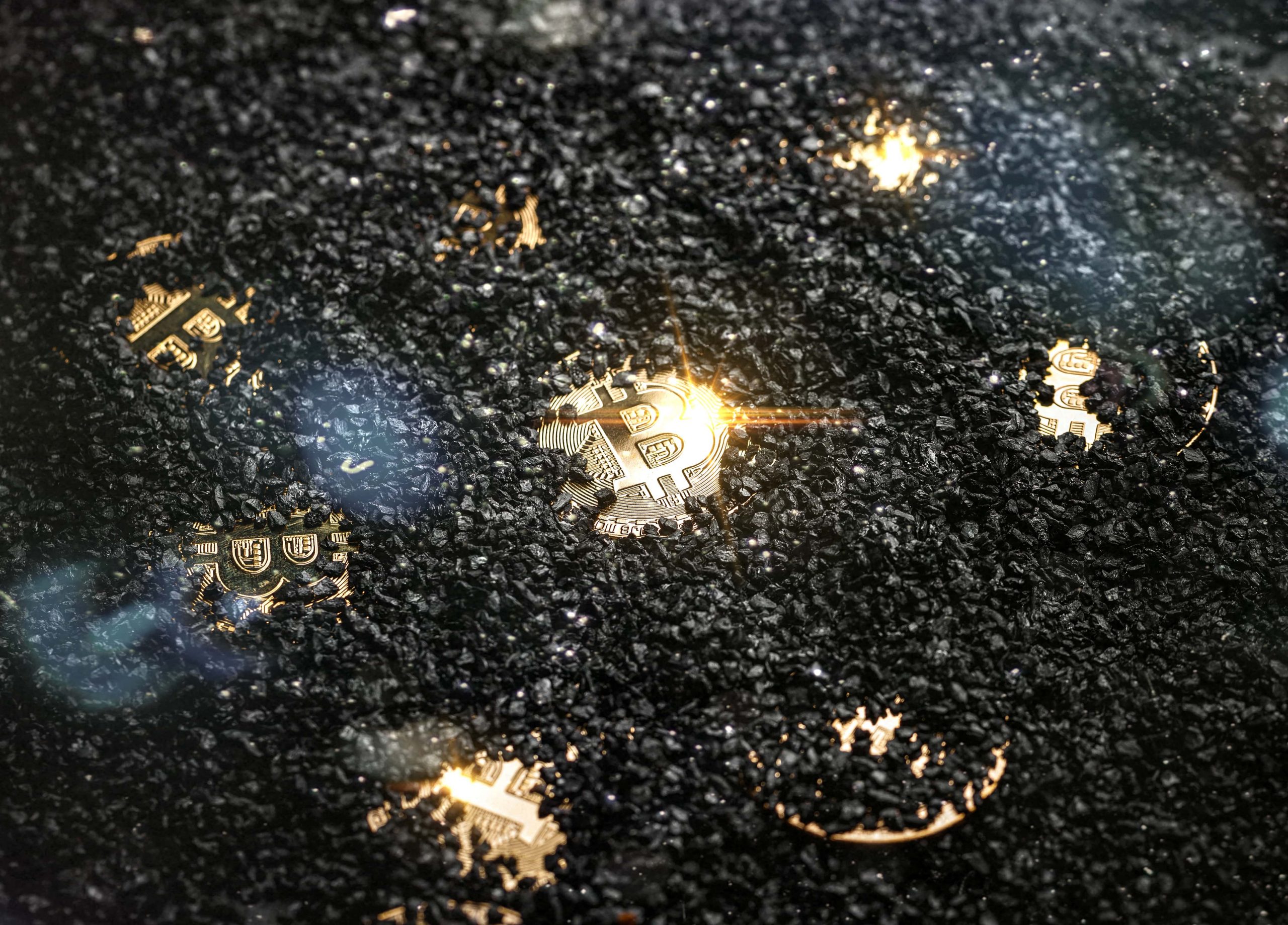 Hive Blockchain (HIVE) is a publicly traded cryptocurrency mining firm. The firm benefited from the bull market in digital assets last quarter as bitcoin (BTC) prices rose and closed last year with $13.7 million, a 174% increase from the same period a year earlier.
The Vancouver company has a current market value of $1.57 billion after passing the $1 billion mark in early January. The lion's share of operations are dedicated to mining Ethereum (ETH).
Crypto mining means gaining cryptocurrencies by solving cryptographic equations through the use of computers. This process involves validating data blocks and adding transaction records to a public record (ledger) known as a blockchain. Bitcoin miners receive Bitcoin as a reward for completing "blocks" of verified transactions which are added to the blockchain.
Following the amazing success with Top Shot Moments, the NBA has established a blockchain advisory group to explore potential uses of the emerging technology.
The group includes billionaire Dallas Mavericks owner Mark Cuban, Washington Wizards owner Ted Leonsis and Brooklyn Nets owner Joseph Tsai and is tasked with determining how to leverage blockchain to benefit the NBA's business.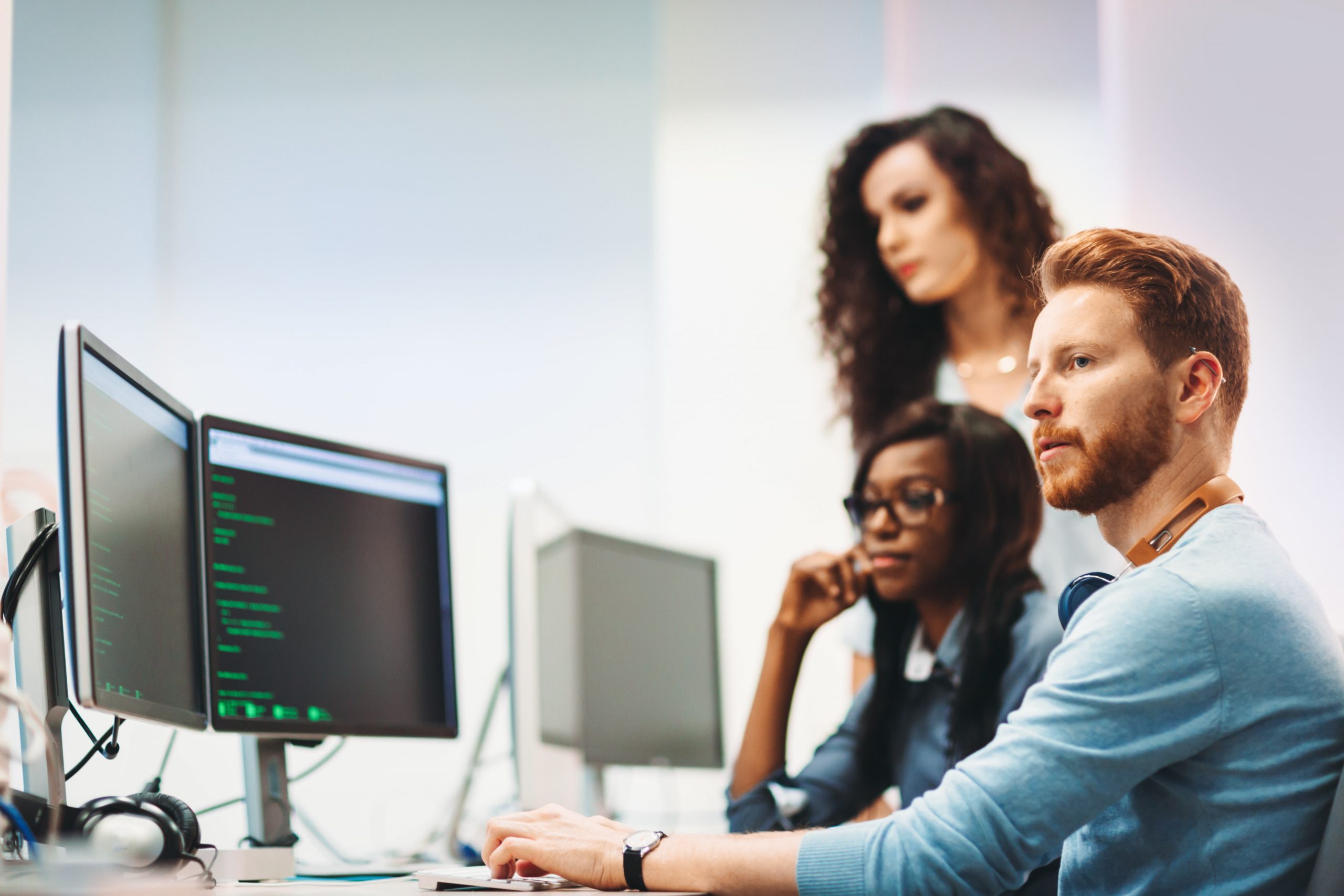 J.P. Morgan is one of the global leaders in financial services. S&P Global ranked JPMorgan Chase as the largest bank in the United States and the 5th largest bank in the world by total assets.
The bank has recently established a business unit solely focused on blockchain development, called Onyx, in October. Liink is J.P. Morgan's peer-to-peer blockchain-based data network, operating under Onyx.
True to its commitment to digital currency and blockchain, the bank is now aiming to build its blockchain engineering team. The JPMorgan site is now displaying 61 open jobs for blockchain ranging from software engineers to a DevOps Engineering Lead (Vice President).
The majority of the job openings are in India, Singapore, the US and the UK.
The customer experience in B2B marketing
A research by SiriusDecisions found that for 80% of B2B buyers surveyed, customer experience counted as the top significant reason why they chose to work with a specific provider over another. This 80/20 correlation is not a surprising revelation, meaning that customer experience is critical for customer growth, retention and advocacy and could potentially make or a break a company's success.
The bad news is that most B2B companies are failing to meet post-sale customer experience expectations. 45% of the B2B customers that SiriusDecisions talked to indicated that they aren't getting the value they were promised. As a result, 42%  indicated that they're not sure about renewing with their vendor, while 61 % aren't willing to recommend their providers. The study also shows a widening gap in terms of how executives and customers perceive the post-sale experience.
According to EY, it's important to see that business-to-business (B2B) buyers are increasingly behaving like consumers — taking advantage of self-service digital channels to shape how they learn about and purchase products. This "consumerization" of B2B buying has made
customers increasingly elusive. To remain relevant, sales professionals can no longer carry on as they used to, they need to become just as digital as
their customers.
In this context, B2B marketers need to think about the end-to-end experience of customers. Companies need to pay particular attention to the post-sale experience—to make sure that they understand the wants, needs and pain points of the customers they serve.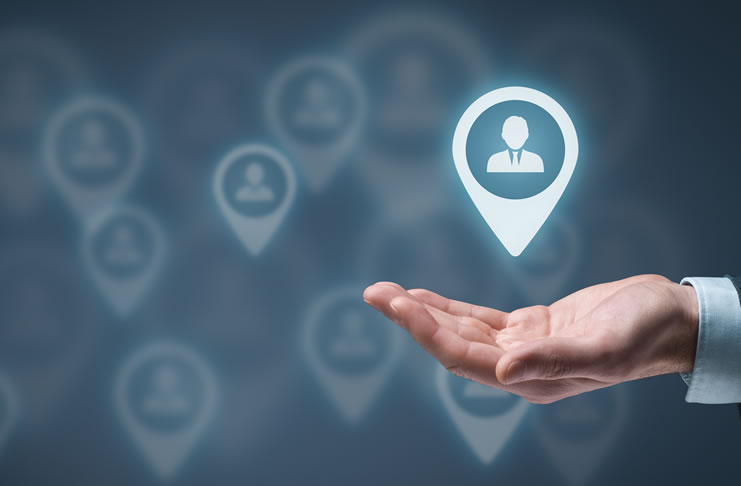 Some of the main ideas we want to pinpoint for you from the EY study:
B2B buyers also have become more empowered. The advent of more transparent marketplaces and the proliferation of online content and digital communities, combined with social media, allow buyers to increasingly self-educate when evaluating their product and service options — and to make many of their purchases directly without ever dealing with a salesperson.
According to International Data Corporation (IDC), 50%—80% of
buyers' decision-making processes are complete before a salesperson gets involved and 90% of decision makers say they never respond to cold outreach. In other words, B2B buying behavior is starting to look a lot more like that of B2C.
Buyers' values and perspectives also are evolving as younger generations become a larger and more influential portion of the workforce.
It gets much more difficult for B2B companies to get customers' attention and build relationships with them and create and sustain brand loyalty.
The important thing is to work out how we can get the same experience regardless of where customers interact with the companies and provide richer and richer experiences that add a lot of value as they go through the journey with us.
Identify leads and the right decision makers more effectively with social networking.
It's important to put emphasize on leadership. According to a 2017 Edelman-LinkedIn report, 9 in 10 business decision-makers find thought leadership
important or critical to their decision process, while 82% said that thought leadership increased their trust in a vendor organization.
While B2B companies have made progress toward omni-channel sales, they still have a long way to go. According to one study, three-quarters of participating
B2B companies generated no more than 20% of their sales via e-commerce. Yet that's likely to change in the near future, as a majority of respondents in that study expected their e-commerce sales to rise by over 5% in the next
12 months. (source: Interview conducted specifically for this whitepaper with Phil Lurie, SAP's Vice President of Sales Technology.)
By shifting to a digital selling model, supported by a robust center of excellence, B2B companies can develop the tools, technologies and processes they need to create and develop stronger relationships with and relevance to customers in an
evolving digital world.
Moreover, according to a BCG research, here's a new generation of B2B customers out there who do not expect, and in many cases do not want, to deal with a salesperson until it's time to close the deal.
These new buyers look for the same digital experiences and features—including on their smartphones—that they encounter as consumers. Decision makers are increasingly supported by young, tech-savvy researchers, who commonly use mobile for work and multitask on more than one screen.
How Luxury Marketing Will Look Like in 2018
The concept of luxury is changing, just like everything we are surrounded by is, like our preferences and sometimes passions. Consumer expectations of luxury continue to rise, and that what used to be luxury is now seen by the current generation of consumers, everyday experiences. And, as always, technology has a big part in this change as it makes everything easier,closer and more affordable, therefore what some years ago was considered luxury today might not be so. And just like what today is luxury in the years to come might not be anymore. The definition of luxury is changing, while "upper luxury" appears.
According to Deloitte's "Global Powers of Luxury Goods 2018", the world's 100 largest luxury goods companies generated sales of US$217 billion in FY2016 and the average luxury goods annual sales for Top 100 companies is now US$2.2 billion. The report discusses the trends and issues that are driving the luxury industry. It also identifies the 100 largest luxury goods companies based on publicly available data for FY2016 (which they define as financial years ending within the 12 months to June 2017), and evaluates their performance across geographies and product sectors.
The growing importance of non-western markets for the luxury goods industry has been supported by supply chain leadership, technological innovation and international investment. These factors will help maintain further strong
growth in these geographical markets.
Deloitte's "Global Powers of Luxury Goods 2018" points out:
Luxury brands have refocused their business strategies to capitalise on these changes. Giorgio Armani is engaged in an in-store installation collaboration agreement with Colombian artist Marta Luz Gutiérrez, while Louis Vuitton is conducting an advertising campaign using a
building designed by the late Mexican architect Luis Barragán. Rising prosperity in major cities and growing formal market power over the black market will ensure sustained Rest of the World (ROW) demand for luxury goods. To succeed in this context, luxury players should focus their investments on digital connectivity, upwardly mobile consumers and bold business models, which are key components of the
personal luxury industry today.
Some aspects that marketers must pay attention and act on in 2018:
Still according to Deloitte, collectively, Millennials and Generation Z will represent more than 40 per cent of the overall luxury goods market
by 2025, compared with around 30 per cent in 2016. Unlike Baby Boomers, many Millennial luxury consumers expect to interact with brands across a range of digital platforms, rather than only through traditional channels. Millennial consumers are also important for in-store shopping and expect a high-value, customized experience. Luxury brands should seek to change their business models to meet this demand, for example by providing more loyalty
programs and invitations to in-store events.
Customize your approach according to your audience. Personalization is still key as a marketing technique to be used as 45% of luxury consumers are asking for personalized products and services. With different expectations, younger
shoppers seek a personalized shopping experience that seamlessly integrates both online and offline platforms. This shift has motivated demand for connective technology such as Augmented Reality (AR) and Artificial Intelligence
(AI). By using AR and AI technologies, luxury brands can provide a personalized consumer experience, reach a wider audience, deepen product experience, and build stronger customer relationships. In parallel, the development of technologies such as voice commerce and the Internet of Things (IoT) are reshaping the entire luxury industry.
Luxury brands positioned as reliable sources of AI-driven recommendations are improving how they engage with consumers. More widespread adoption of AI is also making consumers increasingly reliant on suggestions and advice
provided by their various devices, rather than making decisions based on personal experience.
Social media becomes an important marketing tool for luxury as well. Instagram became the leading social media platform for fashion designers. Gucci more than doubled its Instagram followers between 2016 and March 2018, with successful Insta-campaigns such as #TFWGucci.
In future, the biggest challenge for luxury brands will be to make optimum use of social media without compromising their brand values. The success of a social media strategy will be converting "likes" into an interactive and engaging experience for customers.- Deloitte
An omnichannel approach – onnichannelluxury
A true omnichannel global market environment would require luxury brands to close gaps in customer experiences across channels, to offer a seamless, unified brand experience irrespective of the device or physical touchpoint used. Therefore, each channel needs to interact with and support
others to establish a single brand presence. Demand for an omnichannel approach is a natural development from the spread of digital technology and
e-commerce markets. During this process of change, the ability of luxury brands to leverage available inventory will be a key differentiator.
Digital must remain a priority to define an omnichannel strategy compatible with target expectations. The percentage of online sales perceived as being additional, and not a cannibalization of, physical sales is decreasing each year, with China the least cannibalized country to date.
"Luxury brands should develop their mobile strategy: 55% of luxury consumers buying online use their mobile phones versus personal computers. Peaks appear among the youngest generations and Chinese consumers, 75% and 77%, respectively, of whom use mobile. Social media and influencers are gaining power. For the first time, social media is the first source of information and the channel of primary impact used by true-luxury consumers, followed by magazines and brand websites. Five platforms (Facebook, Instagram, WeChat, Weibo, and QQ) are dominating the social media world, but Facebook is losing momentum to Instagram in the Western world and QQ is losing momentum to WeChat and Weibo in China," states in "True-Luxury Global Consumer Insight", the fifth edition of an annual study by The Boston Consulting Group (BCG) and Altagamma.
Millennials: Consumer Aspirations Are Disrupting Luxury
Collaborations with streetwear brands and artists are becoming the norm for Generation Zers and Millennials. "Collaboration covers demand for newness in a less risky way. It gives brands a cool edge and strengthens brand awareness as well as increases willingness to buy the brand. Collaboration is increasingly in demand and turns out to be a very effective purchasing incentive," said Olivier Abtan, a partner in BCG's Paris office and the global leader of the firm's luxury, fashion, and beauty topic.
Unlike "absolute luxurers," who buy luxury items exclusively, millennials do not hesitate to mix and match. According to BCG's study, about 55% of this group trades down to buy handbags or T-shirts from cheaper brands, or mixes their style by buying sneakers and luxury shoes from luxury niche brands (including luxury sports). This trend appears to fulfill consumers' need to create their own style. When they do look for different brands, it's because luxury brands don't have offerings in certain categories or because of the Millennials' desire to have a unique style, express themselves, and seek out niche brands.
Use iconic personalities in your communication
With all the big changes, some things are meant to last and take the test of time. Chanel's iconic marketing history began with a print advertisement for its perfume, Chanel No.5, in 1921. Its first celebrity endorsement didn't feature until 1954, with Marilyn Monroe. However, it wasn't until 2005 when Chanel first adopted videography, and from here, the rest is history.
"Despite not adopting social media and integrating the platform with videography until 2009, its marketing strategy is nothing short of stupendous. Selecting admirable public figures such as Keira Knightley and Nicole Kidman to star in Chanel's unmistakable short films, revived the brand as an iconic symbol of both cultural and digital relevance. With the use of video and social media integration, Chanel has grown to having more than 57 million social followers globally, the highest in the luxury fashion industry. The brand focused on Facebook as their initial social media platform, due to the video capabilities such as extended video length, that Twitter and Instagram do not support. For the brand's primary consumer, the more wealthy and mature client, Facebook was the ideal platform for accessing this demographic," wrote Little Agency.
Sensory Branding
According to Retail Insider, British Airways is encashing big on a recent study on sensory sciences by Oxford about how sound influences the taste of food. Based on the findings of this study, they launched a list of 13 in-flight tracks to enhance the taste of the meals served during the flight, providing a truly luxurious experience. Moreover, Soundwich in Portugal delivered gourmet sandwiches packed in metal boxes that play music chosen by the chef when opened.
More ideas you can see here.
Meet Joe Escobedo, One of Singapore's Brand Minds
Recognized as one of the "Top 20 Content Marketers" worldwide and awarded the "Most Influential Global Marketing Leader" at the World Marketing Congress, Joe has helped countless organizations and executives transform from relative unknowns to superheroes online. He has also created and led successful digital marketing, branding and PR campaigns for​ both​ ​startups​ ​and Fortune 500 firms. He is a contributor for both Forbes and the HuffPost, as well as an award-winning speaker.​ ​His articles, interviews and talks have been ​read or heard by nearly one million people.
What is the significance of Joe Escobedo "The Brand Builder" and what is the story behind it?
"The Brand Builder" is a moniker given to me by my colleagues when we were trying to create 'superhero' names for the team.
You worked with companies from U.S., China and Singapore, which market did you like the most and why so?
The safe answer would be Singapore, but my five years in the gauntlet known as China made me what I am today. It taught me humility and the importance of guanxi (relationships).
Name one situation that made you want to quit and change your career.
I want to learn something everyday so there were times in my career where I felt like I wasn't learning anything new or pushing myself hard enough. It's during those times that I've transitioned to a completely new field or market. Sometimes I've failed miserably, but I learned from each experience and have grown from it.
Name one situation that made you want to go forward.
I'm driven when people tell me I can't do something. I've been told that more times than I can count throughout my career. During those times, I think in my head, "hold on a second and watch this!"
What do you think are the most difficult challenges marketeers have to face in Asian markets nowadays?
Taking a long-term view. Too often, global headquarters look to the regional office in Asia and say, "You're our growth engine now so you should be growing at a double-digit rate." The problem with that is that it forces marketers to look only at the month ahead, rather than what's going to rise up and disrupt their industry next year.
Investment matters. If you would invest in one particular business field nowadays. What would that be?
If I were looking for some quick cash, I'd say anything A.I. related. But I generally play the long game so I'd invest in things people always need, like food and toilet paper.
If you could change something about Singapore's marketing community to improve it in any way what would that be?
I'd encourage the Community to take risks and invest more in digital. An ad plastered over the MRT may look great but what's the return on your investment?
What made you settle down in Singapore?
The short answer: love. I followed my wife who received a job offer before I did.
Meet Joe Escobedo, The Man behind the suit
Name one good habit that helps you deal with your active life.
Reading to my daughter, because in that moment, I'm not Joe "The Brand Builder." I'm whichever character I'm reading in the book.
Name one bad habit you can't quit.
Speed walking. I tend to walk like I'm always 15 minutes late to a meeting.
If you could be anything else but a marketing leader, what would you be?
In another life, I would've been a film director. I wrote, directed and edited a sketch comedy movie when I was in college. I loved the experience and think I could've been a third-rate Christopher Nolan.
You are recognized as "One of the Most Influential Global Marketing Leaders". What's your favorite movie of a global marketing leader?
Don't know if it's about a global marketing leader per se, but Game of Thrones. After over a decade as a marketer, I see too many similarities between that show and the marketing world, albeit slightly less violent. For instances, strong alliances with the "right" groups can help you get closer to the corporate Iron Throne.
Tell us your favorite book. What's the best thing you learned from it?
"How To Win Friends & Influence People," by Dale Carnegie. I've read the book at least 10 times and everytime I 'learn' something new. My favorite lesson is about putting yourself in the other's shoes – thinking about what they would want rather than what you'd want them to do.
Name the most important value you have.
Grit. It's the only reason I'm still around and kickin' in the professional world. Because even when I get battered to the ground, I claw my way back up. It's an invaluable trait for any marketer or entrepreneur.
Name the most important value a leader should have.
Empathy. Every boss wants to make the most profit they can but they can only do so with a strong team behind them. And the only way to build and retain a strong team is to empathize with your staff's situation. If they get demotivated because a client scolded them, then give them a pep talk. If there are unseen circumstances that caused them to miss a deadline then be understanding to their situation.
If you could compare your journey as an entrepreneur with a song, what song would you choose?
"Highway To Hell." Just kidding! Instead of a song, my journey can be best described by "The Road Not Taken" by Robert Frost. From my move to China when I was 22, my career has been characterized by these lines: "Two roads diverged in a wood, and I— I took the one less traveled by, and that has made all the difference."
Tell us the funniest experience you had this year related to your work.
Some of the funniest moments during the past year happen behind-the-scenes. For instance, we use to have "Happy Friday" dance parties at my company. And I'm not one to brag but my rendition of "Hotline Bling" by Drake stole the show.
If you would give our readers one advice from your professional experience, what would that advice be?
To quote the great Conan O'Brien, "If you work really hard, and you're kind, amazing things will happen." I truly believe that. Because everyone wants to help the hardworking nice guy or gal.
 What is your biggest expectation for the Brand Minds ASIA event?
I'm looking forward to seeing Gary V walk on stage to a deafening cheer, unleash some savage knowledge and drop the mic.
Less known things that might surprise you about technology in general
One of the first Computer Science Ph.Ds was earned by a nun
Sister Mary Kenneth Keller, born in Ohio in 1914, entered the Sisters of Charity in 1932 and professed her vows in 1940. She went on to study at DePaul University, where she received a B.S. in Mathematics and an M.S. in Mathematics and Physics. n 1965, she became the first American woman to earn a Ph.D. in Computer Science. Afterwards, Sister Keller founded the computer science department at Clarke College in Iowa, which she directed for 20 years. She was passionate about providing access and information to everyone, not just computer scientists. She also envisioned a world in which computers made people smarter and learned to think on their own.
Changing fonts can save printer ink
Some say that if you use a 'lighter' font (with a lighter stroke), you'll use slightly less ink per page. Based on the assumption that you're only printing with inkjet printers that use the old style cartridges (not ink tanks, and not toner based laser printers), you'll likely save about 10 per cent ink by switching to one of the lighter fonts.
QWERTY was designed to slow you down

There are actually two theories to this. The first one starts to make sense when you look at manual typewriters. If someone typed too fast, the keys would jam. QWERTY placed common alphabets at a distance from each other and slowed typists down. Another theory is that telegraph operators designed the QWERTY layout because it was easier (and faster) to decipher Morse code.
92 per cent of the world's currency is digital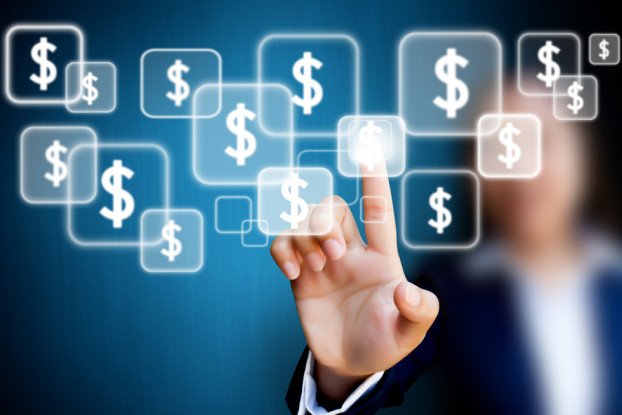 This means that most of the money you earn, transact with, use to buy goods/services and so on exists only on computers and hard drives. Only an estimated 8 per cent of currency globally is physical money. Banks store electronically too and the 92 per cent includes all kinds of transactions done using credit/debit cards and wire transfers.
Russia built a computer that ran on water, in 1936
Before the miniaturization of transistors, computers had a much more visible system of counting: things like gears, pivots, beads and levers were often used and they needed some sort of power source to function. Vladimir Lukyanov built something like this in 1936, but he used water to create a computer that solved partial differential equations. In images of the Lukyanov computer, you'll see a complex system of interconnected tubes filled with water. It was also called a Water Integrator and was originally designed to solve the problem of cracking in concrete. It's now found in Moscow's Polytechnic Museum.
The first mouse was made of wood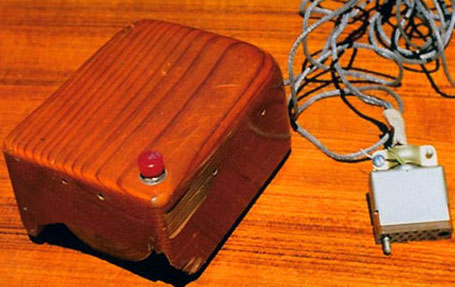 It was created by Doug Engelbart, with the assistance of Bill English, during the 1960's and was patented on November 17, 1970. According to computerhope.com, the mouse was originally referred to as an "X-Y Position Indicator for a Display System" and was first used with the  Xerox Alto computer system in 1973. Using the mouse, Douglas was able to demonstrate moving a mouse cursor on the Alto computer in  The Mother of All Demos. However, because of its lack of success, the first widely used mouse is the mouse found on the  Apple Lisa computer.
A killer may have gone free due to using Firefox
The Florida sheriff's office that investigated Caylee Anthony's death confirmed that it overlooked a computer search for suffocation methods made from the little girl's home on the day she was last seen alive. WKMG reports that sheriff's investigators pulled 17 vague entries only from the computer's Internet Explorer browser, not the Mozilla Firefox browser commonly used by Casey Anthony. More than 1,200 Firefox entries, including the suffocation search, were overlooked.
The data can be corrupted by high-energy particles coming from the space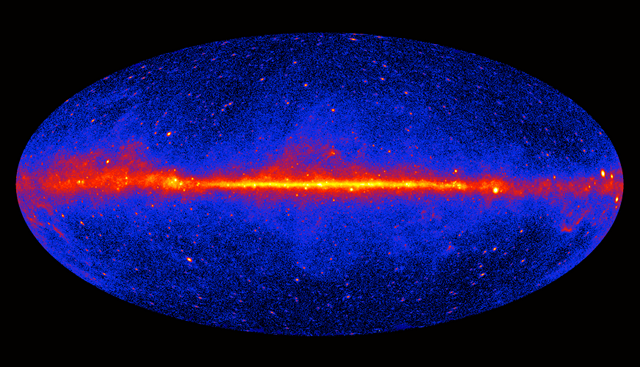 According to makesenseof.com, some scientists have suggested that  Toyota's unintended acceleration fiasco may have been caused by the interference of cosmic rays combined with inadequate fail-safes for recovering from randomly introduced errors. For most PC users, however, invaders from outer space are not the most likely source of trouble. Good ole-fashioned human error is a more common cause. Corruption usually occurs because of user error (deleting or modifying files that shouldn't be tampered with), malicious activity (malware) or routine degradation and failure of storage media (mechanical and solid state drives).
The first ever webpage still exists at its place
Invented by Tim Berners Lee, the first website went live at research lab CERN in 1990. Created by 60-year-old British computer scientist  Tim Berners-Lee in 1990, while he was a researcher at the European Organization for Nuclear Research (CERN), the website still exists today. The site's address is info.cern.ch, and provides information about the world wide web – the platform that sits on top of the Internet, where documents and pages on the Internet can be accessed by URLs, and connected to each other via hyperlinks.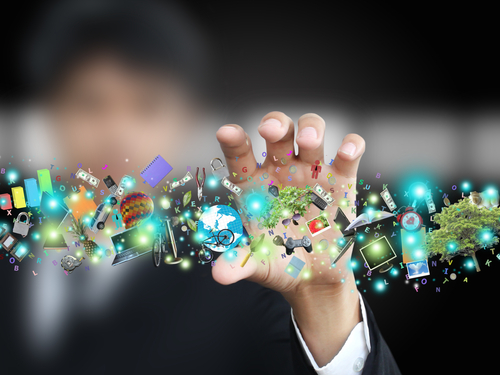 And, on a lighter tone…
In 2012, at least 17 newborn girls were named Siri
A red panda is native to the Himalayas and southwestern China. Translated, the English word for red panda is "Firefox," which is where the browser gets its name.
The world's first camera took eight hours to snap a photo.
About 1 out of 8 married couples actually met each other on the Internet.
There is a factory in Japan which can run unsupervised for 30 days at a time — it's almost entirely manned by robots.
In Mexico City, there are special bins that offer free wifi to people who properly dispose of their dog poop.
On an average day, a typist's hands fingers travel 12.6 miles.
The first banner advertising was used in 1994.
Two hundred and twenty million tons of old computers and other technology devices are trashed in the United States each year.
How the UK marketers feel towards the GDPR
Only 11% of marketers already have systems in place to ensure they don't fall foul of the legislation, as shows data from YouGov and The Chartered Institute of Marketing (CIM). From May 2018, the  EU General Data Protection Regulation (GDPR) will come into effect. The reform is one of the most significant in years at 200-pages long and formalizes concepts like the 'right to be forgotten', data breach accountability, data portability and more. Huge fines of €20m, or up to 4% of global revenues, have been threatened for non-compliance.
The study into the challenges and opportunities facing those in the industry was based on two separate surveys from YouGov and the CIM. Key findings from the former, which surveyed 225 marketers found that for those in the UK, Brexit (55%) and a recession (47%) were the top concerns for the year ahead. Only 13% of those quizzed said that GDPR would be a significant cause of worry, with just 31% admitting they do not know whether their business has taken steps to ensure they're compliant.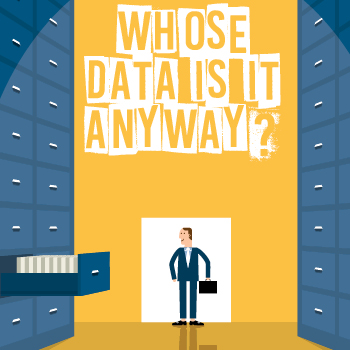 source: The Chartered Institute of Marketing (CIM)
The CIM's dataset from 112 members revealed that 70% of marketers are concerned about factors outside of their control, including data breaches, impacting on their brand. The introduction of GDPR will have huge ramifications for marketers who handle personal data and also place demands on businesses to demonstrate informed consent to use consumers' personal data for marketing purposes – something marketers have  previously expressed anxiety over.
Chris Daly, chief executive of the CIM said that while marketers were conscious of impending challenges like Brexit and other digital trends, they have to make sure it doesn't obscure other issues.
"It is concerning to see that GDPR has not been fully considered, given the wide-reaching impact this will have on business areas which deal with data – marketers' natural habitat. Given the concerns that emerged from consumers last year over how businesses collect and use customer data, marketers must make sure they are prepared and ready for GDPR sooner rather than later. By staying on the right side of the incoming legislation, marketers are best placed to safeguard not only their business' reputation, but also its finances."
The report, "The Challenges and Opportunities facing Marketers in 2017", features the results of a YouGov survey of 255 marketers, in which more than half (55%) said the UK's exit from the European Union was among their top concerns.
As a result of the UK's looming constitutional changes, 54% of marketers said they expected to see an increase in "Brand Britain" messaging, and 19% said they were already looking at how to incorporate this into their own marketing.
Further data from a survey of 112 CIM members, conducted via Survey Monkey, reveals that:
70% of marketers are concerned about factors outside of their control (data breach, tax scandals, workers' rights problems) impacting on the brand
95% think marketers need more influence and involvement with the broader business in order to protect brand reputation
Despite the influence social media gives consumers, only 18% of marketers are confident they can handle anything social media throws at them.
One of the key drivers for this is the impact of social media, which gives consumers a platform to shine a light on bad brand behaviour – in fact, 89% of marketers believe the Internet, and social media in particular, gives consumers more power to effect change over brands. However, 21% of marketers feel that while they can manage social media daily, they would struggle in the midst of a Twitter storm. Half of marketers (49%) also say they are not getting the most out of their social media, with 22% attributing this to a lack of investment. While marketers are trying to keep up with changing customer expectations, it would seem some are being held back by the business.
How is the digital changing the retail experience
According to "The new digital divide" report created by Deloitte, digital influence has grown from 14% of all sales in 2012 (USD 0.33 Trillion) to a whopping 49% in 2014. That's USD 1.70 Trillion worth of sales influenced digitally. And the number is rising steadily. Moreover, in 2016, digital influence continued its rapid growth, although at a slower rate than we've historically seen. At the time of the last study, USD 0.56 of every dollar spent in a store is influenced by a digital interaction. And when we include the primary source of growth in retail—online sales—the impact of digital influence is even greater.
This survey was commissioned by Deloitte and conducted online by an independent research company April 25–May 5, 2016. The survey polled a national sample of 5,014 random consumers. Data were collected and weighted to be representative of the U.S. Census for gender, age, income and ethnicity. The national random sample, sample of device owners and sample of smartphone owners have a margin of error of plus or minus 1-2 percentage points. Additionally, subsets of randomly assigned respondents were asked to provide information about how they use a digital device to shop for a product subcategory (such as cosmetics or perishables) with a margin of error of plus or minus 7-8 percent. Specific digital behavior data represent consumers who use digital devices to shop.
But even as digital influence has risen, retailers' ability to influence the purchase journey has decreased. Why? Because the large e-commerce players, as well as digital platforms such as Pinterest, are operating at such scale now that they are shaping customers' definitions of what a great customer experience is. Not only that, but they are also simply more connected to the customer's needs than the typical brick-and-mortar retailer.
How did this happen? It's quite very simple. A single retailer, doesn't interact very often with its customer more than several times a year and the amount of information it gathers is not very profound in order to provide a meaningfully personalized experience for the consumer. That creates a big contrast to the kind of relationship, trust, and understanding of preferences and purchase intent that a digital platform like Pinterest can create when they interact with that same customer for several hours a day. Therefore, in most of the situations, the customers' preferred method of locating, buying, and receiving products in-store has been redefined by their online experiences.
In addition, customers today can go to their Internet browser, have it search the broad, fragmented marketplace, and get exactly what they want. No longer do they have to settle for something that is close to what they want; the browser curates the exact assortment they are seeking, far more quickly and easily than a visit to the mall. According to the Deloitte specialists, this dynamic has led to a significant increase in the shift of market share as nimble small and mid-level players collectively steal share from larger, more traditional, at-scale retailers. This fragmentation and volatility in the market is reflected in Deloitte's Retail Volatility Index. The competition is no longer coming from the big box across the street, but rather from a numerous newer, smaller competitors, most perhaps too small to capture the attention of the big players, but each eating away at market share.
Despite the impact of digital influence continually increasing, the ability of retailers to influence the purchase journey is decreasing. Digital platforms such as Facebook and Google are already hosting real-time interactions with customers for several hours each day. As a result, they are shaping and redefining the customer's definition of a great experience through constant real time connection.
"Any retailer who thinks they can build their own personalized experience to interact with customers anywhere near the extent of major digital platforms and find success may be disappointed with their results" said Jeff Simpson, principal, Deloitte Consulting LLP and co-author of the study. "Their limited interaction with customers – about six to eight transactions per year – limits their understanding of the 'moments that matter' in a personalized experience such as purchase intent and preference. Instead, retailers should more aggressively embrace integration and the native capabilities of the major digital platforms where their customers have already chosen to interact and transact."
Deloitte's main advice for stores: Further integrate with those digital platforms. The report states, "Retailers should embrace the native capabilities of their digital touchpoints and integrate with platforms where their customers are already interacting at scale rather than trying to build such platforms themselves."
According to the study, more than three-quarters (78 percent) of non-millennials are now using digital devices either two or three times throughout their shopping trip. Mobile device usage is no longer as heavily skewed toward millennials. Data shows that the age gap is shrinking as now – across all age groups – customers are turning to their mobile devices before and during the shopping journey.
"The important thing to remember is that most of today's buying power still remains with non-millennials," said Lokesh Ohri, senior manager, Deloitte Consulting LLP and leader of customer engagement, content and commerce offerings in the retail practice. "A better idea is to consider all the verifying types of customers, determine how they use digital differently in the purchasing journey and create a broad range of customized experiences for each."
"It isn't just what retailers do, but when they do it.  Research has also revealed that there are limited windows of opportunity to engage shoppers, with men getting bored after just 26 minutes and women after two hours, so engaging with purchasers has never been more important. By offering a variety of in-store engagement opportunities, mobile users open to an enhanced or incentivised visit will start to feel like their in-store experiences are able to offer them a similar one to those they enjoy online," wrote Amy Keen for Extreme Creations UK. She also expressed the fact that many major high street players are actively seeking out solutions to this challenge. "Marks and Spencer has adopted 'browse and order hubs', Nordstrom has included 'top pinned' items in store to show retailers what social users are highlighting as key pieces. See more examples of technology being used by retailers,  here. By increasing personalization, retailers are not only nurturing their customers' interest in their brand, but developing their loyalty. The better the experience, the greater the conversion into purchasing and return custom," concluded Keen.
Moreover, according to 27% of senior executives, digital transformation is  "a matter of survival", shows Shayla Price on Session Cam.  Customers are shopping on multiple digital devices. They learn, compare, and purchase products without leaving their homes. An  Altimeter report notes that "digital transformation represents the quest to understand how disruptive technology affects the customer experience." With increased competition, businesses must differentiate themselves beyond product offerings. And that means mastering how to provide the best  online shopping experience to their customers.
The ways the digital and the technology are changing the OOH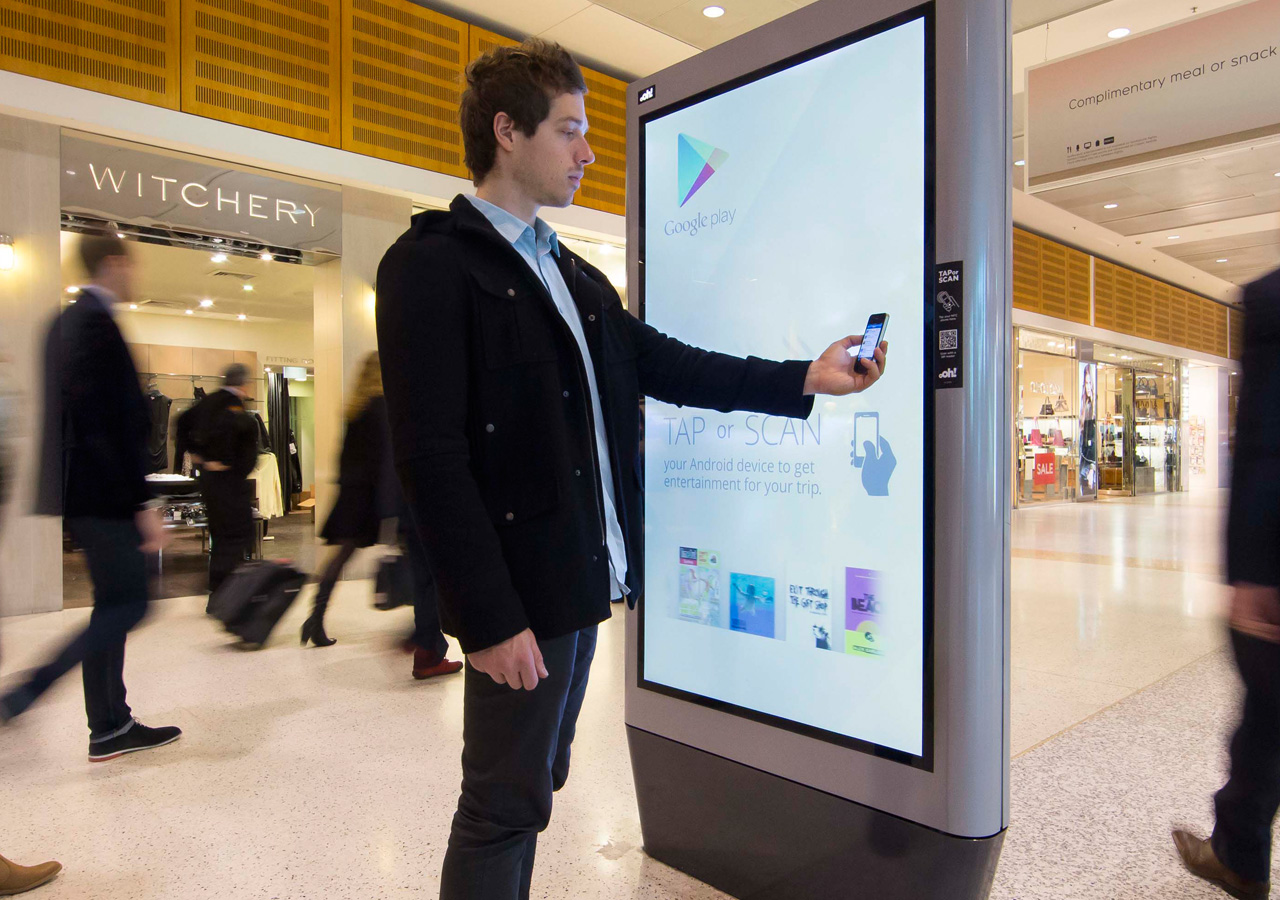 source: Screen Media Daily
Digital out-of-home is no longer standing by and being just a follower or a passenger.  It has changed the face of outdoor advertising – and the future's looking bright for this medium. According to the Advertising Association/Warc Expenditure Report, quoted by Campaign, DOOH claimed a 31% share of total out-of-home adspend in 2015 – set to rise to 40% in 2017. And PwC predicts that DOOH advertising revenues will overtake traditional spend in 2020, growing at a rate of 15% a year for the next four years.
"It's no surprise, then, that in a 2016 Ocean survey of executives from media agencies and outdoor specialists, 86.3% identified DOOH as having the biggest growth potential over mobile, video on demand and other media channels. That growth is being fuelled by a rapid expansion of DOOH inventory, new technologies and innovative creative that plays to the medium's strengths," added the famous advertising magazine.
Taking a look at the Romanian situation, several major industry specialists agree that the main international trends are around digital OOH media. More and more of the OOH trades will go programmatic, following the development of more advanced markets where programmatic OOH is already a norm. Moreover, it's very likely that the virtual and hologram revolution which began this year, fueled by large international technology players like Google, Facebook and other mobile technology firms, will be the beginning of a significant new trend in OOH reality, overlapping with a virtual reality experience.
The advantage that digital OOH has over traditional OOH is that one can better control the programmatic process, granting more flexibility in everything, from planning to the display of ads at a specific moment, in a desired context, to a desired audience.
Another big trend in the OOH industry nowadays is that OOH programming will help DOOH to grow faster than expected. Moreover, programmatic advertising doesn't belong to only one media channel; it can be extended from online and mobile to other media, like TV, radio and OOH. And all media must be very well measured in order to be traded in a programmatic way.
More trends and influences that the marketers must watch for in DOOH are:
The number of digital screens will increase significantly due to several factors, including the significantly lower cost to produce LED screens.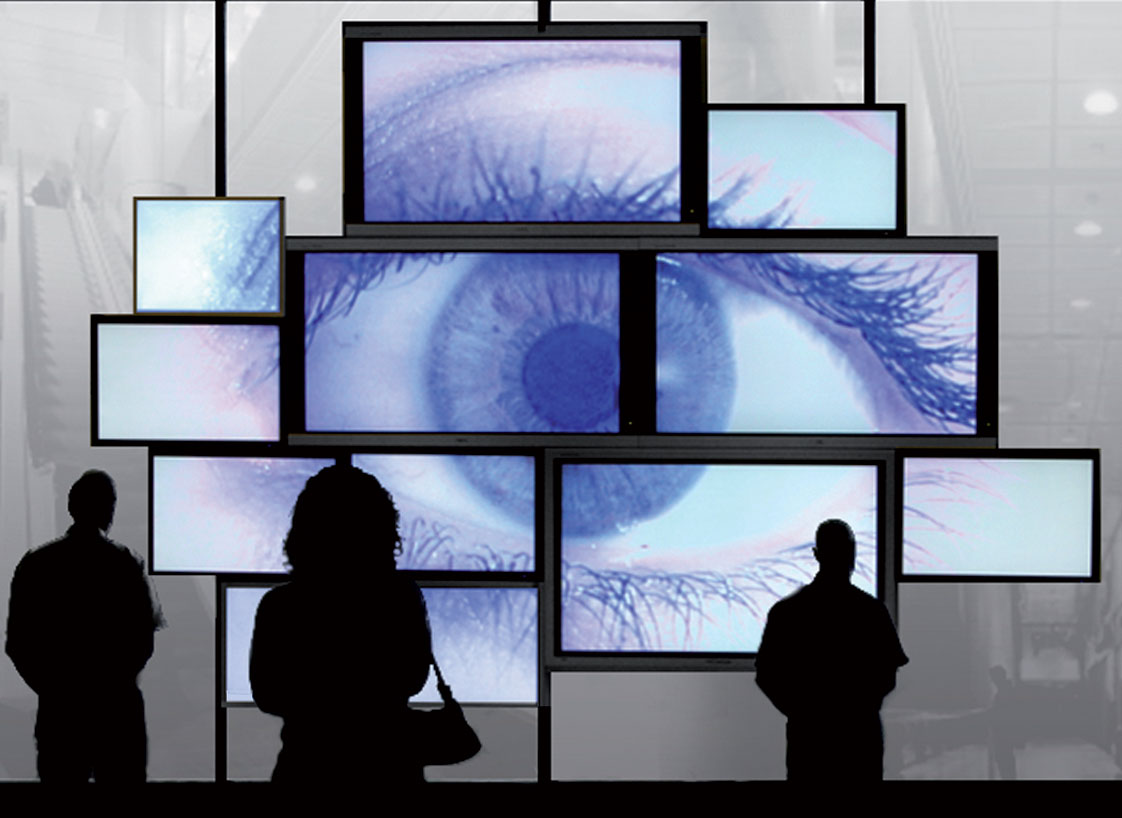 source: Digital Signage
New developments in hyper-targeting. OOH planning systems are integrating with data sources including mobile carrier data, online browsing behavior and shopper purchase records. Marketers will be able to utilize OOH to target micro-specific segments on the move.
Real-Time OOH trading will steadily increase, as more OOH vendors integrate inventory into demand-side-platforms. The format's ability to target consumers in real-time based on previous location histories has led to automotive, travel and retail advertisers dipping their toes in the water. Location-based mobile and digital out-of-home media are part of a larger multiscreen ecosystem that effectively amplifies brand messages to create a deeper level of engagement with active consumers.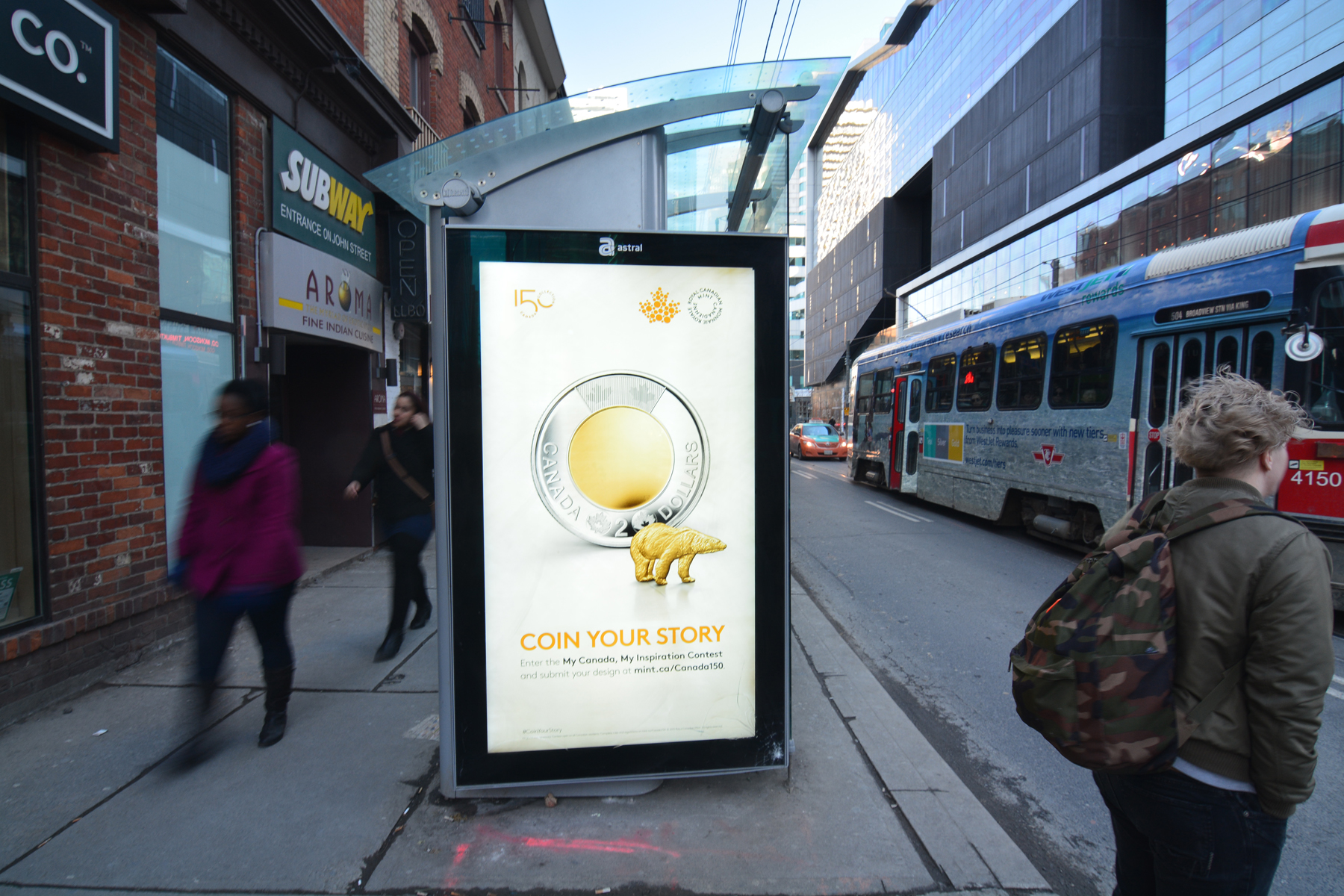 source: Bell Media
OOH will become more intelligent as forward-thinking brands take advantage of developments in Internet-connected screens, facial/object recognition and external data feeds. A convergence of art and science will lead to OOH creative that self-optimizes based on how people react. Dynamic content triggered by data feeds already allows advertisers to change creative in real-time based on external conditions including CRM data, weather, sports scores, traffic and social media sentiment.
Beacon adoption will grow, focused on analytics. Smart marketers will utilize Bluetooth Low Energy Devices (beacons) for data collection to gain a better understanding of their customers' in store behavior. Large retailers already have rolled out beacons across their network of stores; this provides a wealth of valuable data such as popular products and aisles, with the ability to track store promotions right to the register.
Targeting drivers. Car manufacturers are the early adopters of smart billboard technology. In partnership with OOH Media,  Porsche launched the world's first interactive billboard campaign in Australia in January 2015. It used image recognition software to detect Porsches and display a company ad saying, "It's so easy to pick you out in a crowd."  Lexus followed suit later in the month with a similar but more sophisticated Australian ad campaign. It used an algorithm to match vehicle information with environmental information, such as local traffic and weather conditions, to generate 80 variations of the same ad.
Porsche is teaming up with video surveillance software manufacturer Milestone Systems and IBM Analytics to deliver targeted billboard ads to specific vehicle models on their way to Australia's Melbourne airport. These smart billboard software applications do not yet identify specific drivers, but Sydney University of Technology professor Jim Macnamara says that is coming soon.
In the United States, some smart billboard ads are targeting drivers based on speed. For instance, in 2014,  Cisco used a billboard near San Francisco International Airport to promote its Cisco Live event by delivering messages of varying length, with faster drivers getting shorter messages.
OOH will be a core part of social and mobile strategies, and we will see more campaigns with OOH as a centerpiece.  Coca-Cola launched an integrated digital campaign in Times Square as an extension of its hugely successful "Share a Coke" campaign, incorporating large digital billboards, Google search data, mobile and a socially activated call to action.
OOH will start being recognized as a direct response medium. As cardless payments including mobile payments gain traction with merchants, consumer usage will increase beyond early adopters. This boom in contactless "card-free" mobile payments is forecast to more than double this year, and over the next five years, U.S. mobile payments alone are forecasted to grow from $52 billion in 2014 to $142 billion by 2019 (Forrester). OOH will increase its relevance along the consumer journey; a format perceived primarily as a brand-awareness driver can now become an instrument in driving real-time purchase.
"OOH offers audience reach opportunities unsurpassed in the media landscape, particularly reaching young and upmarket audiences. The blurring of media boundaries, epitomised by the digital OOH landscape and the rise of mobile, should offer smarter solutions to brands feeling the pinch or exploiting consumer sentiment opportunities, particularly those targeting millennial audiences and expecting an immediate response," concludes talonoutdoor.com.
The best media mix for your brand in 2017
The media market is changing under our eyes, each year bringing something new. It's more than obvious that, even if you are representing a smaller brand, it's not enough to rely on a website or social media page alone if you want to be competitive in the marketplace. Moreover, the media channels that used to work very good for you two or three years ago may very well not be the best ones to use anymore.
According to Initiative and their report Media Fact Book 2016, in Romania the TV continued to be in 2015 the rising engine of the media market, having a push of volumes of 7 percent compared to 2014 and reaching the EUR 212 million margin. Other channels that grew were the online (a boost of 12 percent and reaching EUR 57 million) and the radio (a 5 percent boost, until EUR 19 million). The OOH remained stable at EUR 28 million.  Moreover, Initiative estimated that the media market would reach in 2016 EUR 351 million this year, following a 6 percent growth. The evolution on each channel is similar to the one in 2015 – the TV market will grow with 6 percent, the online with 12, the radio with 5, while the OOH will remain the same and the print would continue to drop still with 10 percent. In this context, the approaching of the digital next to the TV in the consumers' preferences are, the amplitude that the mobile took, the influence of the multi-screening or the forever bigger importance of the content's quality has over the rise of the media budgets.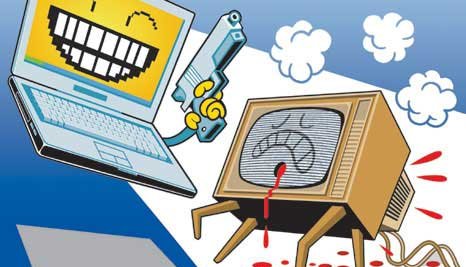 source: Linkedin
With a well-chosen media mix, you can build the kind of name recognition and buzz for your company that isn't possible with single-pronged approach. A mixture of owned, paid and earned media will help ensure your marketing efforts are reaching your target audience.
Consumers want brands that are useful and accessible, and most of all, entertaining. Marketers will continue to pull out all the stops to counter declining ad receptivity. In 2017, we'll see more branded content and less regular advertising. Get ready for more native content, short and long form video, branded filters, and emoji and PR stunts. But it won't end here. The specialists forsee that the marketers will forge ahead with new technologies such as 360 video, augmented reality, virtual reality and artificial intelligence (chatbots performing customer service and sales functions), making the landscape ripe for new creativity. Marketers will also closely monitor effectiveness as studies start to show which formats consumers find annoying and intrusive, particularly on mobile.
These advancements create new challenges for marketers. Far from a controlled consumer view of a brand (TV, outdoor, instore), marketers will face multiplatform, multi-device, in and out of walled gardens, all differently experienced by every consumer. Geotargeting will be seen as a commercial opportunity and Snapchat itself is using geofilters to let people know where to find a Snapbot vending booth. Brands will move quickly into customized/personalized creative content, delivered in a targeted way via programmatic buying. We will see more sequential content as marketers consider using retargeting for a more strategic and persuasive catenation of consumer messages.
In a media landscape of ongoing dramatic change, advertisers will more aggressively adopt multiple media alternatives to reach and connect with their audiences throughout 2017. Synergies will become more important than any single channel and the collective weight of all channels put together. Marketers will be focused on understanding the role each media plays within a broader plan and how they rub off to produce synergistic effects. The concept of synergies has been around for some time but what has changed is the planning aspect and the application of a discipline to the selection of channels to maximize its impact. Cross media studies conducted by Kantar Millward Brown show that globally 25% of media effectiveness has been attributed to synergies, and nearly 40% in APAC. These numbers are not only growing but increasingly we are seeing non-TV synergies emerging as advertisers and agencies start to get their heads around this. The two broad parameters needed to leverage synergies are – creative synchronization and media duplication and phasing.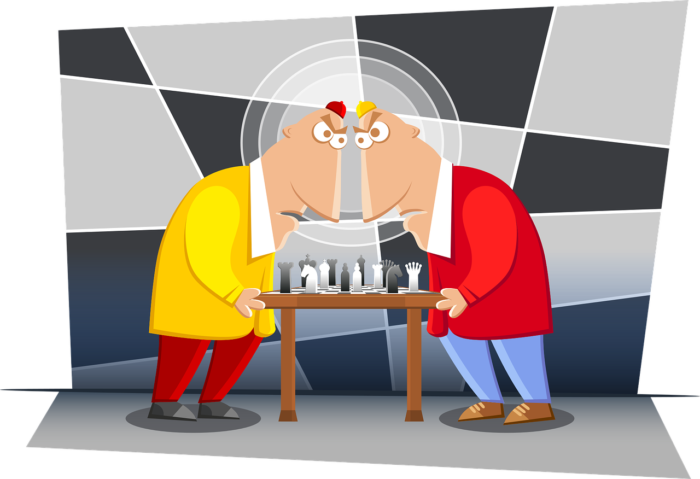 source: Digital Land
"A "big idea" is important for creative synchronization to occur, but it's also about adapting the message to the medium and following a common theme across a campaign. For example, it's unlikely that a 30 second TV ad will work as well on YouTube or Facebook because these media have different characteristics. But they offer opportunities for forming different kinds of relationships that meet consumer needs at different times and occasions. Optimising media duplication and phasing can go a long way in driving synergies but as a first step, marketers will need to ensure that every medium has a role to play within the broader media mix. Roles will be in terms of driving 'reach and or frequency' or various aspects of how people think, feel and make decisions about the brand," said Straford Rodrigues, Media & Digital Director, APAC at Kantar Millward Brown.
Therefore, every brand needs to create its media plan accordingly to its target, expectations and business plan. The strategy is more important than ever: setting clear objectives, finding the right opportunities, integrating your message and your true content, exploring, creating, producing and measuring.
Apart from the media planning itself, don't forget the fact that the content is the KING and it needs to be as powerful, sincere and creative as possible.
Old versus new technologies
The new digital technologies are always getting people curious and excited, whether it's the digital camera that is cheaper than developing rolls upon rolls of film, or the photo-sharing apps that – in turn — make your iPhone camera easier to use than your old digital camera. The possibility to do more, faster and shareable is beating all the good old technology that you needed to be instructed to use. If some years ago not everybody knew how to operate a photo camera and develop the pictures, having to take the rolls to specialized photo units, today anyone can take great, amazing pictures, just by using his/ her phone or a digital camera.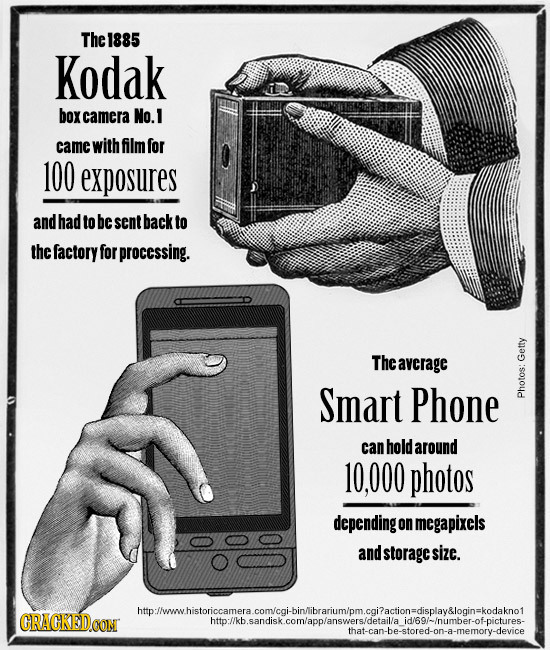 Still, it's important not to forget that the new technology is based on the old one and, sometimes, people still prefer, in some cases, to use the older versions. In some cases it even became vintage and cool to use the old "ways".
Here are some then & now infographics and pictures that will help you easily put them one next to another.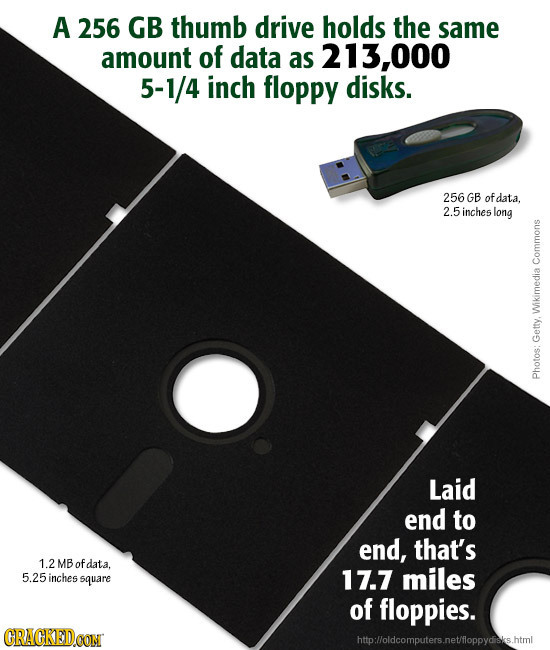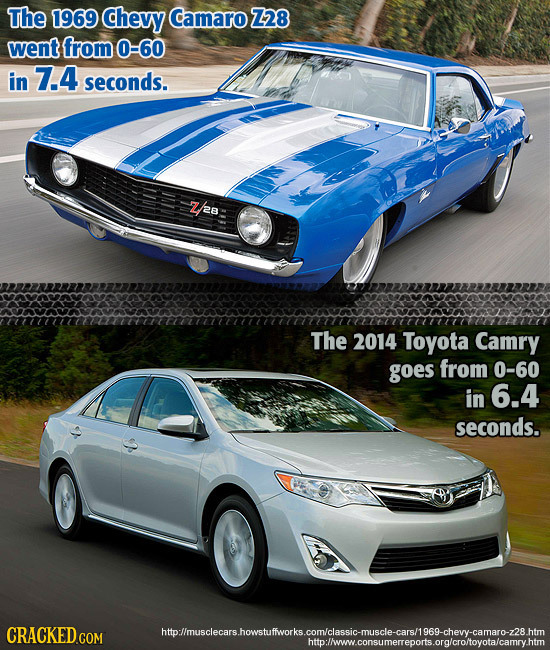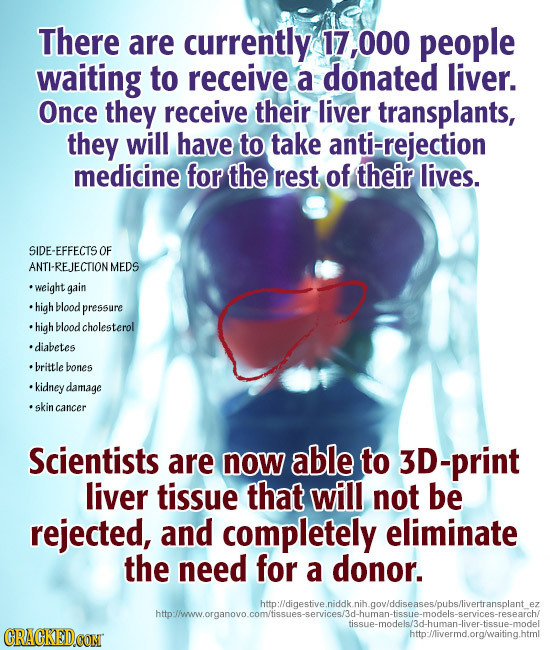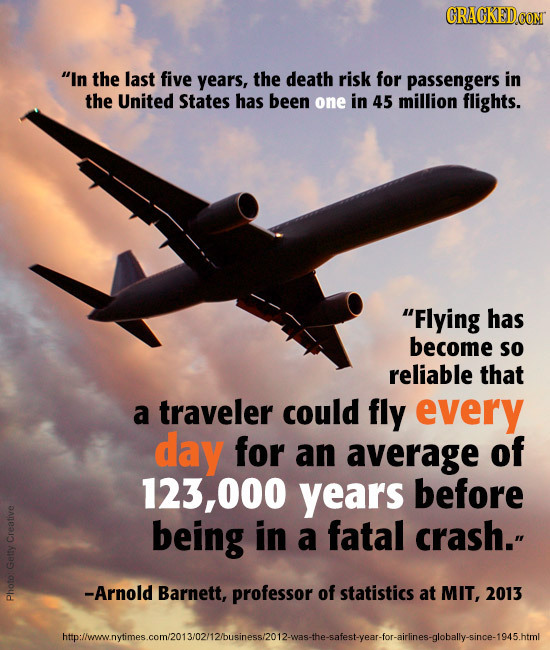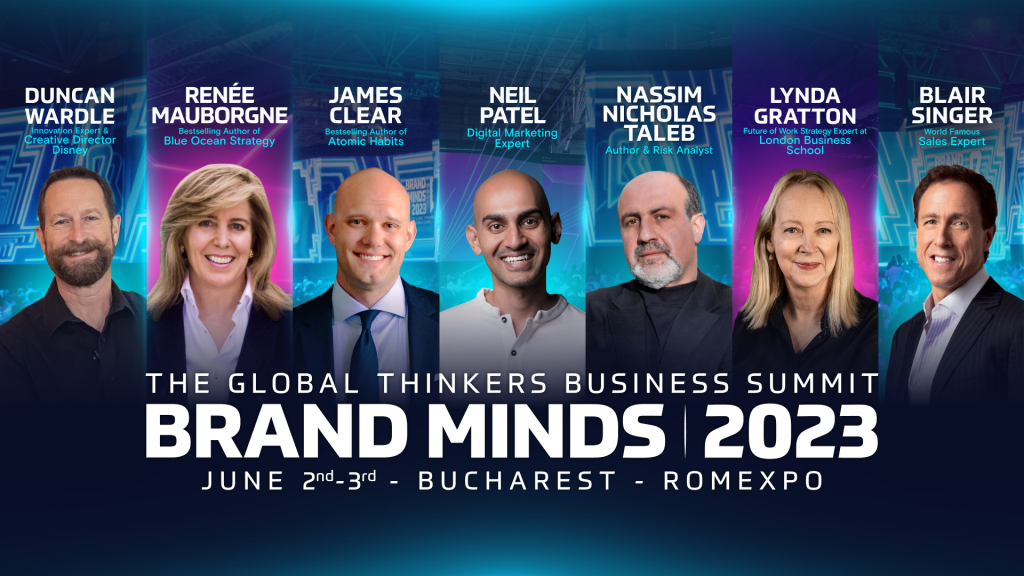 Tickets available at brandminds.com