How AI transformed Amazon into an eCommerce powerhouse
Amazon is an eCommerce powerhouse. In 2019, the giant retailer is expected to hit a 52% market share in the US and almost 14% worldwide.
Here are 6 relevant statistics which help paint a bigger picture and explain how Amazon dominates the American retail eCommerce:
During July 2019, Amazon.com had almost 2.65 billion combined desktop and mobile visits, making the platform the most visited e-commerce property in the US;
In 2018, the company reported total net revenue of $232.89 billion;
For 2019, the biggest revenue segment were online stores with $31.05 billion in quarterly net sales;
AWS, Amazon's subsidiary that provides on-demand cloud computing platforms to individuals, companies, and governments is the platform's second source of revenue in the amount of $8.3 billion;
Amazon owns more than 90% market share in 5 product categories: Batteries (97%), Kitchen & Dining (94%), Home Improvement Tools (93%), Golf (92%), and Skin Care (91%) (source);
Amazon Prime has over 100 million users and has generated $9.7 billion in subscription revenue.
AI is the foundation upon which Amazon grows its online sales and other services
From predicting how many customers might buy a new product to running Amazon Go, the cashier-less grocery store to assessing the quality of fruits and vegetables without smelling them for Amazon Fresh because humans are too slow and inconsistent.
Amazon's AI capabilities allow the platform to provide customized recommendations. According to the latest reports, Amazon's recommendation engine drives 35% of total sales.
With more than 100 million Alexa devices having been sold, Amazon's smart speaker maintains a 70% market share in the US. In a statement on the last quarter of fiscal 2018, Jeff Bezos said Echo Dot was the best-selling item across all products on Amazon globally, and customers purchased millions more devices from the Echo family compared to last year (source).
In 2018, Amazon developers improved Alexa's ability to understand requests and answer questions by more than 20% through advances in machine learning. Also, the number of research scientists working on Alexa has more than doubled in the past year, Bezos noted.
The giant American e-commerce retailer builds everything on AI because AI solves shoppers' problems which in turn supports Amazon's customer-centric approach.
The latest 4 AI-driven company operations and platform features
Aside from the recommendation engine, here are 4 of the latest AI-driven company operations and platform features:
1. AI optimization in the
fulfilment centre
There are 1 to 4 million bins per fulfilment centre (warehouse) and on the order of 10 million items. In every fulfilment centre, computer vision systems analyze images to help Amazon staff keep track of everything.
Based on data, AI solves a large combinatorial optimization problem and decides which orders to pick at the same time in order to get them in the same box. This way the system minimizes the distance the transport pods have to travel.
AI optimization makes these decisions in real-time and with information that is constantly changing.
2. Machine learning for Amazon's
product graph
The giant retailer based its product graph on machine learning allowing it to describe every item using product and non-product concepts. The system also forms links between different entities, solving actual customer needs.
People don't just come to Amazon to buy products. They visit Amazon to see what's new or interesting, or to discover ways they can simplify and enrich their lives.

Xin Luna Dong – principle scientist on Amazon product graph
3.
StyleSnap

– AI-powered fashion discovery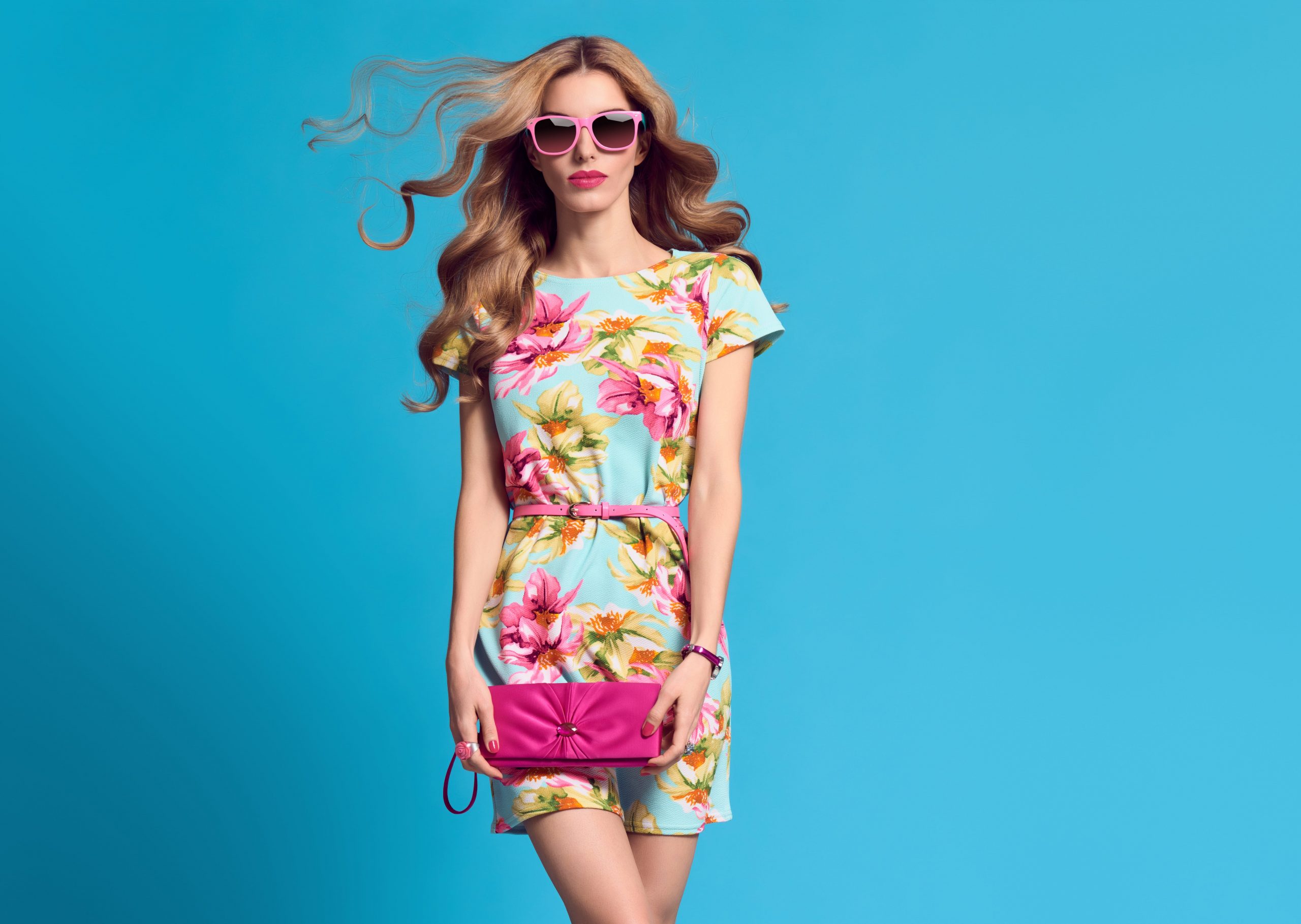 StyleSnap is the latest Amazon AI-powered feature which supports fashion-focused shoppers.
How does it work?
The shopper takes a photograph or screenshot of a look that they like, upload it in the app and StyleSnap presents them with recommendations for similar items on Amazon that match the look in the photo. StyleSnap also considers a variety of factors such as brand, price range, and customer reviews.
4. Alexa is helping the blind with its latest feature,
Show and Tell
As a customer-centric business, Amazon listens to customer feedback. The blind and visually impaired make up one category of Alexa devices customers. Amazon researchers have provided the smart speaker with a new feature designed to cater to the needs of the blind and visually impaired called Show and Tell.
Show and Tell allows the blind to identify grocery items by holding each item to the Echo Show camera and ask, "Alexa, what am I holding?". The smart speaker identifies the item through advanced computer vision and machine learning technologies for object recognition.
To learn more about the ways Artificial Intelligence could improve e-commerce businesses, I reached out to Alin Neacsu, AI expert and CTO at Deqod and invited him to answer the following question:
Why should eCommerce sites leverage the power of Artificial Intelligence?
Here is Alin's answer:
The eCommerce industry is witnessing a redefined form that takes customers to a new level of experience and gratification.
Contributing value to your customers is the only way to sustain, grow, and outshine your business rivals.
Brands now intensively should invest their money in exploring how AI can increase brand competitiveness, various processes, customer loyalty & at last, revenues.
Companies are implementing AI to cut service costs — resolving inbound requests via self-service and quickly answering customer questions through conversational AI and intelligent process automation.
Artificial Intelligence enables a business to understand its customers better and do so more quickly. This capability feeds into an improved overall customer experience using sophisticated email algorithms and automated chatbots.
Another crucial aspect where AI has proven to be of valuable assistance is cart abandonment. It helps expand customer engagement by reducing cart abandonment rates by a substantial extent using Facebook messenger, email, SMS or other channels on the site.
Consumers are often disappointed with eCommerce experience because the product results shown are often irrelevant. To tackle this problem, AI uses natural language processing to narrow, contextualize and improve search results for online shoppers.
Also, it allows having visual search capabilities, finding and matching products. Now, consumers can take a picture of a friend's new shoes or a new shirt, upload it and then AI enables consumers to easily find similar items through eCommerce stores.
Knowing who your competitors are, and what they are offering can help product owners to make their products, services and marketing really stand out.
The big data tools powered by AI can help shop owners to monitor pricing patterns because frequent analysis of pricing patterns helps them stay competitive. Big data analytics allows them to compare their businesses with those of their competitors' in just seconds and that can be used to increase the market share. More than 80% of enterprises believe big data analytics will redefine the competitive landscape of their industries within the next few years.
Artificial intelligence marketing is looking to change the game of leveraging customer data with newfound concepts of machine learning. Its purpose is to anticipate the next right move to enhance a customer's journey which in my opinion is still far from being perfect.
How do you plan to use AI to help your company's sales?
Let me know in the comments.
Join the Conversation
We'd love to hear what you have to say.
Get in touch with us on Facebook Group and Twitter.
What is the retail trend of 2018-2019?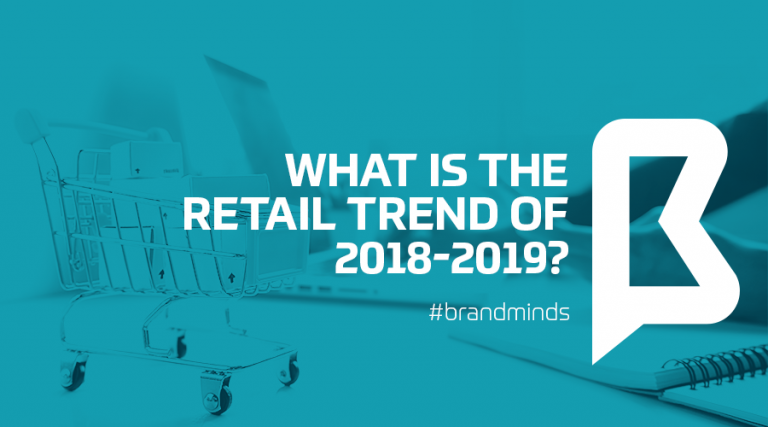 What comes after E-commerce and M-commerce?
How is the consumers' retail behaviour changing?
Here is what lies ahead for retail commerce – A-Commerce.
The "a" in a-commerce stands for Automated.
Automated commerce

is the latest trend identified by TrendWatching in consumer retail behaviour.
What is Automated Commerce?
AI and machine learning technology have been changing our lives and our society for the past few years.
From voice-activated personal assistants like Siri which gives us directions and sends emails on our behalf to Google's Duplex which takes it one step further and actually talks over the phone to book hair salon appointments or restaurant reservation, digital assistants set out to make our lives easier.  
AI has brought change to various domains such as car making, customer experience, education and healthcare, and even influence our emotional well being by becoming our digital companion (Read about Replika, your digital companion).
A-commerce is the result of AI and automation having a powerful impact on consumer behaviour.
Why is A-commerce a trend?
A-commerce is a trend
because in 2018, shoppers with more important things to do – and that's all of them – will embrace the outsourcing of certain retail experiences to algorithms and smart devices. That means the automation of hunting, negotiating, purchasing, delivery arrangements and more." (TrendWatching)
Here are 3 illustrations of A-commerce:
Finery
Do you enjoy organising your wardrobe?
Don't feel bad, no one does, unless you're Sheldon of the Big Bang Theory.
Do you constantly ask yourself in the morning What should I wear?! looking helpless at the pile of clothes on your bed?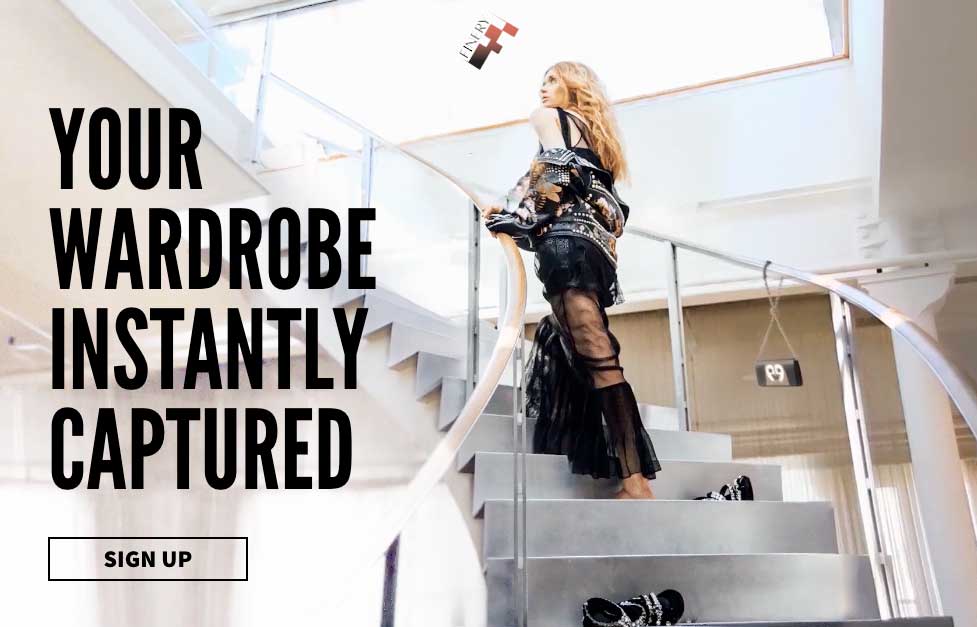 image source: finery.com
Finery allows women to outsource much of their fashion retail making it the perfect solution for every woman's wardrobe related problems.
This is what Finery does:
helps you catalog your wardrobe and rediscover clothes you haven't worn in years

brings your closets online and help you pick and style your outfit for the day

helps you track and style your clothes

lets you know when something you want to buy goes on sale

styles every item for maximum usage

connects your email, accesses your shopping receipts and helps you build out your wardrobe
WeSwap
Do you need to go on holiday or take a short trip abroad?
WeSwap takes care of your travel money.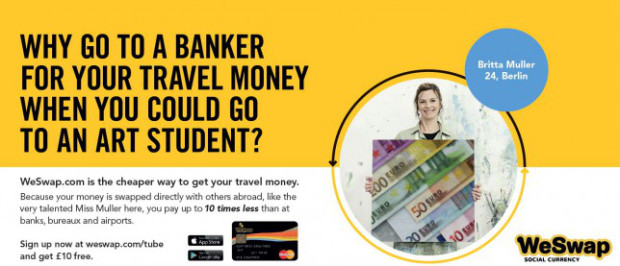 image source: metro.co.uk
What is WeSwap?
WeSwap is the world's first peer-to-peer travel money platform.
Instead of going to banks or exchange bureaus for currency exchange, WeSwap allows users to swap currency with other travellers.
Here are the main benefits of using WeSwap:
it helps travellers round the world get a better deal on their travel money

it helps users avoid losing money in foreign ATM transaction fees

based on the platform's insights, the app offers guides on how much money travellers can spend in various cities around the world
WeSwap was voted the Best Travel Money Provider in 2018 British Bank Awards by UK consumers.
Amazon's recommendation engine
The latest statistics say that 92% of consumers trust recommendations from people they know.
If consumers buy products and services based on what their friends and family recommend them, why wouldn't they buy following recommendations from an A.I.-powered engine which is objective and data-based?
The numbers that Amazon report hold this hypothesis to be true:
sales increase of 29%, from $9.9 billion to $12.83 billion

35% of Amazon.com's revenue is generated by its recommendation engine, both on-site and off-site
Product recommendation based on algorithm helps Amazon harness the power of personalized marketing and it is a real success!
Online versus offline retail war ending soon?
"2018 will mark death of online versus offline retail war", said Mariam Asmar, McCann London's strategy and innovation director, for Campaign UK.
What is for certain is that both worlds willcontinue for sure to exists for a good while. In a demanding night and day economy, consumers want access to shopping at all times. They want to use price comparison sites, they want infinite choice in styles and sizes and they want to do it all from the comfort of their own home without the pressure of three different sales assistants hanging around waiting to bag some commission.
At the same time, "physical brick and mortar stores will continue to have a place in a world that still requires, and desires, human connection. The current statistic is that 90% of purchases in the UK are still made in store, while 60% of Generation Z consumers value the store experience. Millennials even want to shop in places they can touch, feel and see their product. Not to mention for some, shopping is an experience and they appreciate input and care from the staff and in store experiences," wrote liveandbreathe.com.
Last year, in the USA, according to "The Atlantic", online shopping was having an offline moment, as more e-commerce companies, such as RentTheRunway and Bonobos, invested in the physical stores they once made seem obsolete. Leading the trend is Amazon, the undisputed king of online shopping, which spent $14 billion to buy Whole Foods and its nearly 500 physical locations. "According to internal documents, the company believes there is support for another 2,000 Amazon Fresh–branded grocery stores. This throwback revolution is happening in the midst of what otherwise feels like a "retail apocalypse." Bankruptcies are rising among clothing chains, like Wet Seal, and retail icons, like Toys "R" Us, which are stuck with a glut of shopping space and squeezed between stagnating sales and large debt obligations," wrote "The Atlantic".
While Amazon did make a bigger splash with its $13.7 billion investment, Walmart beefed up an e-commerce stable that already includes the acquisitions of digital natives Jet.com, Shoebuy, ModCloth and Moosejaw. Collectively, these M&A deals have set Amazon, the world's largest e-commerce company, on a direct collision with Walmart, the world's largest retailer, to be the "everything store" in an omni-channel world — where consumers no longer distinguish between shopping online and offline.
In the future, Amazon could upgrade Whole Foods with innovative retail technologies in use at its fully automated experimental store, Amazon Go, where shoppers pick up their food and leave. There are no cashiers or checkout lines. Amazon tracks what's taken, or put back, and charges their accounts.
Moreover, "several brick-and-mortar companies with large footprints are struggling while e-commerce companies that once launched pop-ups as mere marketing tools have realized the value of storefronts,"considers The Atlantic. For instance Amazon sees a growth in online shopping in regions where it's opened a physical store, according to CNBC. "Five years from now, we won't be debating whether 'e-tailers' are taking share from 'brick & mortar retailers,'" Citi Research analysts recently wrote, "because they are all the same." The trend even comes with an inevitable, and regrettable, catchphrase: "bricks and clicks."
"Among the nation's top 300 malls, brick-and-mortar space occupied by retailers that started online has grown by approximately 1,000 percent since 2012, according to the real-estate data company CoStar Group. While they currently account for a minuscule part of mall volume, landlords increasingly consider them critical to attracting Millennials to these malls in the first place," adds "The Atlantic".
In India, another big and important country, according to blog.markgrowth.com,  "the FMCG is vertical: 90% of sales happen via mom and pop stores (Kirana) which are plenty in number. The remaining 10% of sales is accounted for by Modern Trade outlets ( Large Retail format stores similar to Walmart ) and the online channel. Now, these mom and pop stores are not going to go anywhere ( Over 10 million outlets in every nook and corner of the country!). Technology will aid these stores in the near future which will arm retailers with data regarding consumption patterns for instance, which will prevent stock-outs leading to an enhanced experience on the whole."
More about the e-commerce in India and the classic retail industry one can read here and here.
Meanwhile, in China, according to www.scmp.com, malls are starting their own digital stores as they hitch their bandwagon to the concept of "new retail" pioneered by the Alibaba Holding Group chairman, Jack Ma Yun. The "online-offline integrated experience" is increasingly being used by Chinese retail property operators, who see it as a critical way of gaining insight into consumers' shopping patterns and responding to these quickly.