How Can Live Videos Help You Get Leads
Use teasers
"To attract potential leads, promote your live video with a catchy title or appealing topic. Then as you cover the topic in the video, structure the presentation so it leads viewers into your marketing and sales funnel and takes advantage of the interaction that live video offers," wrote Social Examiner.
When you structure a live video, you want viewers to stay until the end when you pitch your product or service. Therefore, make sure you give them an introduction and explain what you plan to discuss, offering them a hook to what they might miss if they don't watch until the end. That will keep them connected and wanting to hear and see more.
Landing pages
Landing pages are meant for conversion. But that can only happen if the videos on them are able to attract their target, by being catchy and engaging. Video can help you do this by luring people in through humor or captivating storytelling. Videos are 12 times more likely to be watched than text is to be read. By creating an interesting video you will be able to keep the people longer on your landing page and convince them to continue on to the rest of your landing page content.
The best practice for capturing leads when using promotional videos on landing pages is to use a call-to-action (CTA) or auto-redirect. A CTA at the end of your video invites viewers to take the next step and an auto-redirect sends viewers to the rest of your landing page immediately upon completion, thus giving them the opportunity to further engage with your brand.
YouTube Annotations and other forms of pop-out CTAs are great additions to make sure your viewers are engaging with your content. You want your viewers to take action, and including these elements during a video is a great way to engage them in the moment—for example, if you are discussing a particular service or product and that annotation text link pops up right at that moment. Moreover, this is a great way to link people to other content you want them to view.
Offer demos of your products 
One-off demo videos represents a great way to answer a question or highlight a specific product feature while engaging with leads in a personalized, helpful way. And more than anything, they are a really effective way of interacting.
Product videos are some of the most commonly produced and most frequently viewed videos. Rather than just capturing the standard information of name, company, email address, and phone number, use these types of videos, instead, as opportunities to learn more about your prospects. as the ultimate goal is to capture information that will help you to better qualify your leads. In order to succeed at that chapter you must make sure your videos contain interactive elements such as survey questions or polls, that will encourage your target to engage more.
Ask your audience to respond through a live chat bar, as this will give you the opportunity to see if they're interested in the product or service you have to offer. This tactic will help you follow up with the right people after the live video ends and make more sales.
Offer educational, high-value content
People are drown to great content,from which they can learn more. Don't make your live video just a sales pitch, make sure that at the end of the day the people watching are left with great pieces of information. That will make them come back to you over and over again.
Give discounts
Videos sale better than images, just as images sale better than plain texts. Therefore, don't forget to offer people discounts if you are promoting a product or a service. This is a great way to attract new consumers, but also to keep the ones you already have. By giving the discounts only to the people watching the live video, it also offers them the feeling of exclusivity we all crave for.
8 Things you might not know about Kjell Nordstrom
Kjell Anders Nordström is a Swedish economist, writer and public speaker. Amid the madness and hyperbole surrounding the new economy, Dr. Kjell A. Nordström is a guru of the new world of business. In 2009, Thinkers 50, the global ranking of management gurus, placed him and his partner Jonas Ridderstrale among the list of most influential thinkers. His research and consulting focus is on the areas of corporate strategy, multinational corporations and globalization.
More things about him that you might not know:
1.He was first educated as an engineer and thereafter commenced studies at the Stockholm School of Economics, where he earned a Ph.D. in 1991. Until 2004 he was an Assistant Professor at the Institute of International Business (IIB) at the Stockholm School of Economics. His research and consulting focus is in the areas of strategic management, multinational corporations and globalization. He has served as an advisor/consultant to several large multinationals and to the government of the United Kingdom.
2. He believes that in order to get rid of that human shadow called poverty, we have to make up our minds as to what a good life is. "Technology without ideology and values, does not produce much value. As noted by Charles Handy, the market is not a substitute for responsibility – merely a mechanism for sorting the efficient from the inefficient," he declared for http://thinkers50.com.
3. Nordstrom also thinks that never before in the history of mankind have we had so many potent tools that potentially enable us to build a better world and companies that are actually fun to work for, but it is up to us to create this future.
4. In his opinion, the role of the leader is to strike a balance between when there should be control and when you should let go. Leadership is very much an art form. 
5.  His book  "Funky Business – Talent Makes Capital Dance" became an international best-seller and has to date been translated into 33 languages. In 2000, both Amazon.co.uk and the webzine Management General rated it as one of the five best business books of the year. Another survey ranked it as the 16th best business book of all time.
6. He has been described as the "enfant terrible of the new world of business".
7.  He is a founder of the Stockholm School of Economics' most prestigious management program, which attracts the elite of Scandinavian executives.
8. Amusing, Educational, Enthusiastic, Informal, Interactive, Passionate, Story-telling and Thought-provoking. Kjell Nordstrom is one of a new generation of rock star speakers. His dynamic, agile and compelling style is matched by the scale and pace of his ideas.
Failure is not the end
We are not used to talk about it, to consider it part of the process, to give it its big importance, to learn from it and understand that it might, or might not, take us to the success. What is sure ids that we mustn't be afraid of it, try to hide it underneath the carpet and pretend like it never happened. The most successful people in the world lived through it, surpassed it and pushed through. Many entrepreneurs that we know and appreciate nowadays have failed with other previous business or fail daily in more or less important parts of their jobs or activities. Failure makes them stronger, teaches them the values and the importance of appreciating every step of the business track and, more than anything, the success, when and if it comes.
"We all have different definitions of failure, simply because we all have different benchmarks, values, and belief systems. A failure to one person might simply be a great learning experience for someone else. Many of us are afraid of failing, at least some of the time. But fear of failure (also called "atychiphobia") is when we allow that fear to stop us doing the things that can move us forward to achieve our goals," believes the team of www.mindtools.com.
The fear of failure may have various causes and goes back, most of the times, in our childhood, just like it happens with most of the things that define our lives and whom we are meant to be. Not having the right support, being undermined or humiliated in childhood, those are some causes that will most definitely carry negative feelings into adulthood.
As the editors of edutopia say, failure is an inevitable part of life, but it's often accompanied by shame — most people do everything in their power to avoid it. As educational philosopher John Dewey said, a true thinker learns as much from failures as from successes. What if educators worked to take some of the sting (and the stigma) out of failing, and encouraged reflection and revision to build upon the lessons learned? "Perhaps there's a goldmine of opportunities if we can re-frame failure as a valuable learning experience, an essential step along the path to discovery and innovation," they added.
"Not talking about it is the worst thing you can do, as it means you're not helping the rest of the organization learn from it," said Jill Vialet, who runs the nonprofit  Playworks.  "It gives [the failure] a power and a weight that's not only unnecessary, but damaging."  Vialet added, referring to the fact that the people involved in the failure should speak about it openly and work to prevent history from repeating itself.
This idea is already ingrained in the cultures of  some for-profit industries. For example, in Silicon Valley, failure is a rite of passage. "If you're not failing, you're not considered to be innovating enough. Silicon Valley investors, in turn, regularly reward entrepreneurs' risk-taking behavior, though they know the venture may fail and they will lose their capital," it's shown in an article on opinionator.com. In addition, Jill Vialet of Playworks emphasizes the importance of "failing fast and cheap" (as opposed to slow and expensive).  She sets aside a budget for new programs that intentionally have unpredictable outcomes.  They limit the scope of these programs, clearly define failure and success at the outset, and decide when to measure the new program's merits.  "It's about being disciplined and rigorous," said Vialet, since human nature normally prevents us from recognizing our mistakes while they are occurring, quoted by opinionator.com. A great article on the subject one also can find on guardian.com.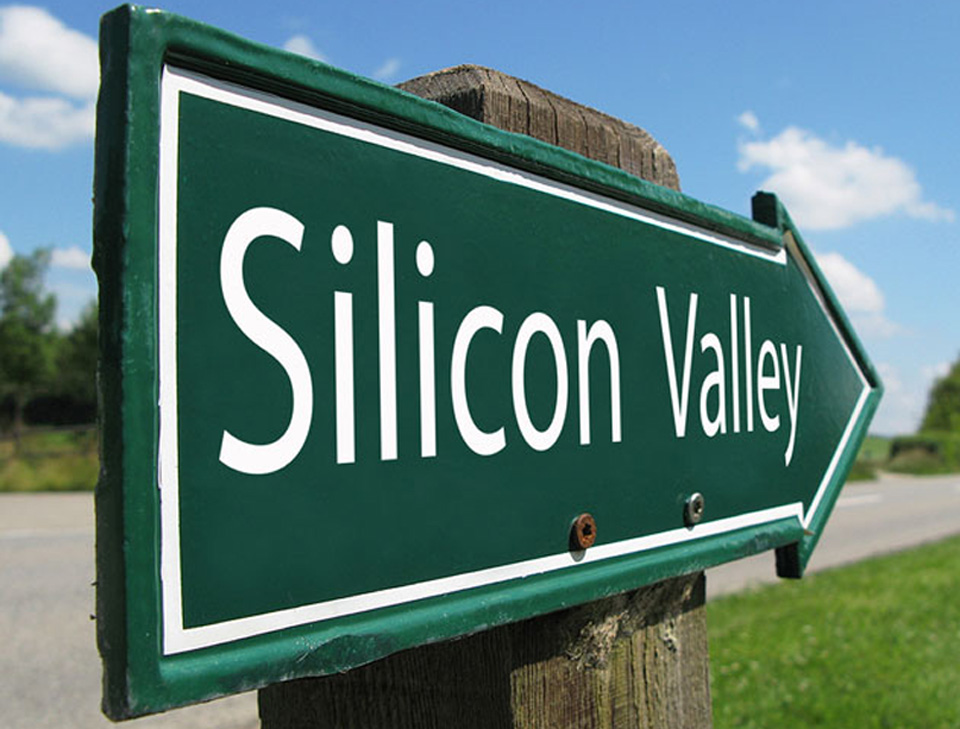 It all depends on how the organization and the people that run it see failure and its importance in business. Just as some organizations encourage employees to talk about failure in office events that are closed to the public, others publish their failures for the world to see.  Engineers Without Borders Canada, which creates engineering solutions to international development problems, publishes a " failure report" every year alongside its annual report.  "I only let the best failures into the report," said Ashley Good, its editor. The examples that are published, she said, show people who are "taking risks to be innovative."
Moreover, Good also started a Web site,  Admitting Failure, to encourage people working in international development to share their stories of failure.  The site includes stories about  arriving unprepared to an emergency medical situation in the Middle East, the  theft of an expensive and underused water filter, and more.
In addition to nurturing a culture of innovation and reflection, talking about failure helps build a canon of knowledge of what not to do in the future.
Still, change doesn't come over night and building a culture of openness to failure takes time and consistent effort. In the majority of cases, however, failure in the social change world does not involve as many dollars or stakeholders, and admitting it can have a net positive impact on an organization.  Doing so can build institutional knowledge and create a culture where people are more open to taking risks.
Often, valuable insights come only after a failure. Accepting and learning from those insights is key to succeeding in life.
"The ability to grow and keep trying when you don't succeed — resilience and grit — are key to cultivating a growth mindset, in academics and in life. I like how the business world has coined the term "failing forward" to mean using mistakes as stepping stones along the road towards achieving your goals", says edutopia.org.
We can choose to see failure as "the end of the world," or as proof of just how inadequate we are. Or, we can look at failure as the incredible learning experience that it often is. Every time we fail at something, we can choose to look for the lesson we're meant to learn. These lessons are very important, they're how we grow, and how we keep from making that same mistake again. Failures stop us only if we let them.
"Maybe failure doesn't always lead to success but is simply the price of doing the right thing. Or sometimes tragedy strikes for no reason and without any apparent benefit. Maybe success in the broader sense comes in the form of failure itself when success's definition is no longer limited to our individual lives," says Anthony Sabarillo for medium.com
Instead of conclusion, we leave you with a very interesting article on lifehack.com, showing you six reasons it's ok to fail.