This App Supports Your Employee's Emotional Wellness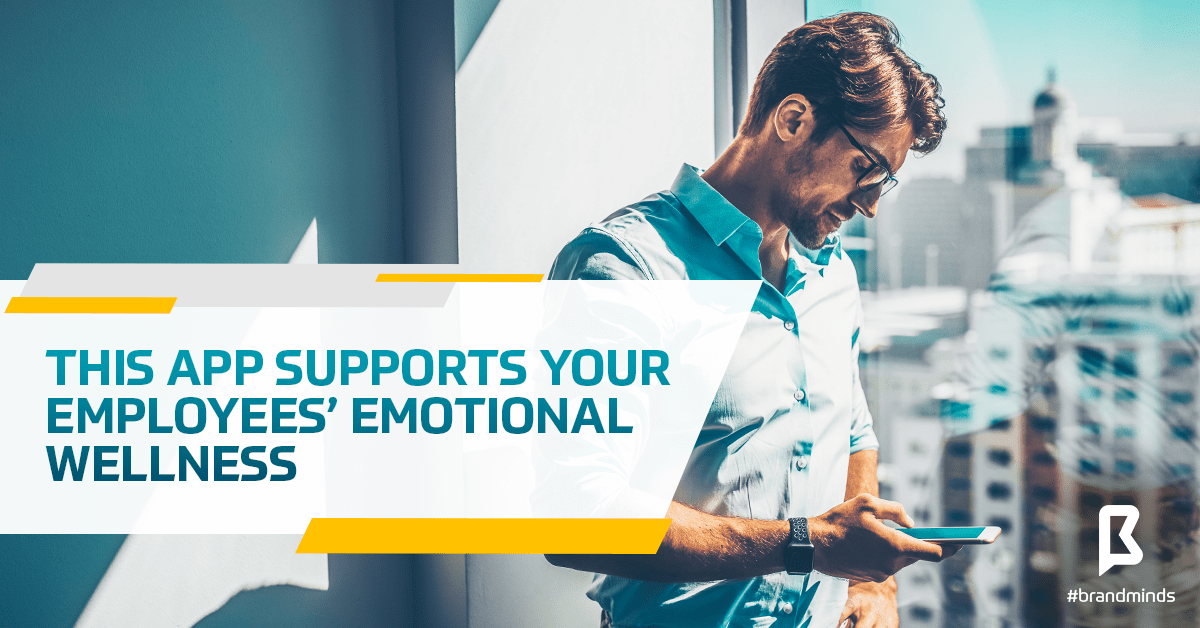 Is your employees' emotional wellness a topic of interest in your organisation? Read on to learn of an app which supports the emotional wellness of your employees.
According to the World Health Organization, mental disorders affect one in four people.
Experts estimate around 450 million people currently suffer from such conditions, placing mental disorders among the leading causes of ill-health and disability worldwide.
People suffering from mental disorders are difficult to diagnose and treat because of the negative perceptions about mental illnesses or mental conditions: stigma, shame, discrimination.
While various studies have found mobile phones can have a negative impact on our physical and mental health, we can also find ways to use them to our benefit.
Our mobiles phones act as our windows into the world. But just as our mobile phones provide us with the latest political news, fashion trends or cake recipes, they also provide us with important insights into our emotional health.

A world where mental health is never an obstacle.
The team behind Ginger built the app on this very idea: that our interactions with our mobile phones can be turned into data which could supply an accurate and update emotional profile.

What is Ginger.io?
Ginger.io is an app which offers professional coaching services to support employees' emotional wellness.
Mission
At the moment of need, we provide stigma-free access to high-quality coaches, clinicians and content. We're coupling data science and virtual care to reinvent how the world gets mental health support.
About Ginger.io:
It is a behavioural analytics platform which turns mobile data into health insights;
The app is available to individuals whose employer or health plan offers Ginger as a benefit;
It offers emotional-health coaching and therapy via chat, teletherapy and telepsychiatry via video;
Ginger members can chat directly with a coach within the app at any time of day, 365 days a year;
Ginger coaches are licensed therapists and certified psychologists; their expertise is focused on stress reduction, motivation, and human behaviour;
With the help of the app's coaches, members identify distorted thoughts, change problematic behaviours, tolerate painful emotions, successfully manage effects.
Benefits:
On-demand 24/7 emotional support: Ginger members have immediate access to video sessions with therapists and psychiatrists;
AI technology: AI technology helps the app's clinical team reach out at times that are most helpful;
Higher engaging rates than EAPs (Employee Assistance Programme): 8-30% employees engage with the app while EAPs see only 0-3% engagement rates at the same companies;
Treatments: emotional-health coaching, mindfulness, cognitive behavioural therapy, and talk therapy;
Alerts: the app provides alerts when user behaviour deviates from the norm.
Join the Conversation
We'd love to hear what you have to say.
Get in touch with us on Facebook Group and Twitter.