Turning CO2 From Polluter To Producer
Our world is growing at a fast pace. We sustain its rapid development rate by feeding it with energy.
According to the International Energy Agency, last year the global energy consumption doubled the average annual rate of the previous seven years.
This resulted in global carbon emissions growing to a record high in 2018.
Fossil fuels accounted for almost 70% of growth and coal was now the biggest single source of global warming.
The countries generating the biggest energy demand are the world's top 3 largest economies: China, India and the US with 70% of the increase in total world energy demand.
On the upside, wind and solar saw double-digit growth last year but was not enough to meet the world's needs.
Another negative factor is the slowdown of investment in clean energy which decreased by almost 10% last year.
Also, our pace to change to clean energy slowed down to the lowest rate for five years.
As you can see, today we are doing a bad job of controlling carbon emissions and limiting pollution.
We are harming our environment and our planet. We are jeopardizing our future essentially.

Turning carbon dioxide (CO2) from a polluter to a producer
All is not lost. New solutions are designed to make sure our future is brighter than our present.
The team at Deep Branch Biotechnology has found a new way to deal with carbon emissions.
Their solution helps companies who want to reduce their carbon footprint without impacting negatively on operational costs.
The solution is biological and takes the recycling process one step further.
What is the solution?
The solution designed by Deep Branch Technology is a biological process in which carbon dioxide is collected and converted into sustainable protein.
The conversion takes place by using the company's proprietary gas fermentation process.
Benefits:
It requires minimal labour and land, and no sunlight;
It's scalable due to its modular design;
The product (single cell protein) is clean, nutritious and sustainable;
It reduces the carbon footprint of emitters;
It provides sustainable alternatives to soy and fishmeal for the feed industry;
The process is fueled by renewable energy (wind-power);
The product's price doesn't change because it isn't affected by seasonal variability;
The process can scale vertically and has low labour costs.
Join the Conversation
We'd love to hear what you have to say.
Get in touch with us on Facebook Group and Twitter.
Must Have Gadgets of 2017
A long time ago the phrase "diamonds are a girl's best friends" became popular and known by everybody. The times changed and today a more suitable and true description, both for men and women, would be "gadgets are a person's best friends". In a world dominated by technology, each one of us has a least a gadget that keeps close to them and that would be the first thing they would care about in case of an emergency or a fire.
Therefore, we decided to take a look at the latest inventions in terms of gadget and present you the ones we believe to be the must-haves of 2017. In no particular order….
Dell 2-in-1 Laptops
Dell introduced several convertible laptops this year, and the most notable include its  Latitude 7285 and new XPS 13 models. The former is a Surface Pro 4 rival that includes a sharp screen, stylus, and a sturdy keyboard that more closely resembles that of a laptop than most hybrids. The latter is an updated version of Dell's already great XPS 13 that includes a flexible rotating hinge for use in different positions. Dell also offers the Inspiron 2 in 1, for home and home office. Stay connected with computing that's easy and inspiring. With the performance of a laptop and versatility of a tablet, you can count on Inspiron to deliver exactly what you need.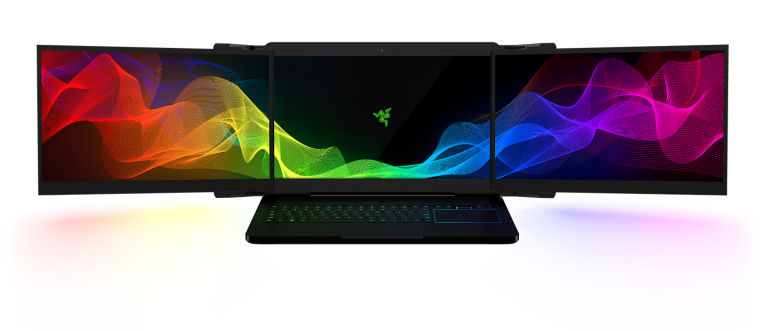 Razer Project Valerie
When you're using a laptop for doing work, playing video games, and streaming  Netflix, one screen isn't always enough. So why not include three? Razer's  Project Valerie concept does just that by adding two foldable displays that expand out from the primary screen in the center. Each display is 17 inches diagonally and supports 4K resolution, and Razer says they can be used independently or together as one giant display.  Project Valerie provides the most expansive viewing experience in a notebook. Powered by an NVIDIA® GeForce® GTX 1080 GPU, and natively supporting NVIDIA Surround View with a whopping resolution of 11520 x 2160, get a wider view of the race track or the battlefield for an unmatched immersive experience.
LG Signature W-Series "Wallpaper" TV
Picture-on-Wall design allows the television to lay virtually flat so it seems blend with the wall and disappear, only possible with the uniquely efficient technology of LG OLED TV. Beautiful on or off, it is the purest form a television can take and the ultimate in minimalism. With the same picture quality as the Wallpaper TV, every OLED in the 2017 lineup delivers perfect black for colors to come alive against. LG OLED pixels are what make it all possible, each turning on and off individually for truly infinite contrast.
Nintendo Switch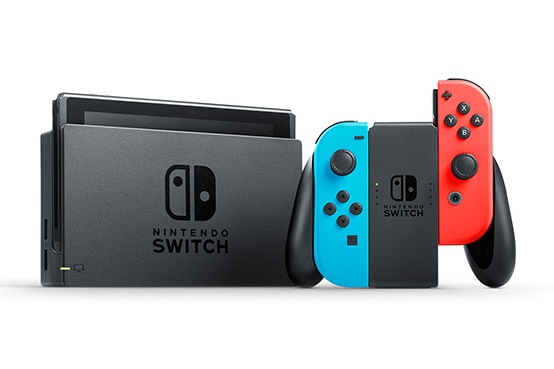 Nintendo Switch is designed to go wherever you do, transforming from home console to portable system in a snap. So you get more time to play the games you love, however you like. The Switch is both mobile and mighty, versatile and idiosyncratic. If the company can provide a steady stream of games over the next year, the Switch may be an exemplar of things to come in gaming. Use two Joy‑Con™ controllers to play face-to-face, or jump online for a 4v4 match. The more, the merrier.
HP Sprout G2 3D-scanning PC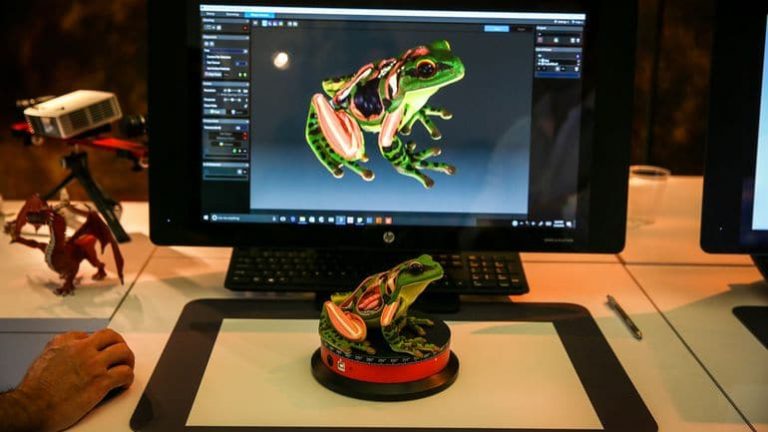 The Sprout G2, with its integrated 3D and 2D scanners, is perfect for product designers, CGI creators and other folks who can benefit from incorporating 3D models into their workflow. It's also got a stylus-enabled touch mat that acts as a second screen. According to ubergizmo.com, on the hardware side the main improvement is the new 21.3" diagonal Projected Touch Display with  full HD resolution on the 20-point capacitive horizontal Touch Mat surface, which is a perfect match for the full HD resolution of the vertical display. The previous HP Sprout Pro model featured a lower 1024×768 resolution, so users were losing the scale when dragging any drawing or graphics from the full HD vertical display onto the horizontal Touch Mat. The 20-point 2.2 mm thick Touch Mat allows two sets of hands to interact with the projected display. More to read here.
Toyota Concept-i

Toyota doesn't believe the future of the car is only about teaching vehicles to drive for us. While the  Concept-i vehicle shown at CES would be capable of driving autonomously, its biggest draw is the artificial intelligence that powers it. Toyota claims the car will be able to learn more about the drivers' preferences and needs over time, such as suggesting destinations after a driver chats with the vehicle's virtual assistant, called "Yui." "Cars are for people who want to go to more places safely and efficiently, and enjoy the thrill of the drive at the same time. We're excited to introduce you to a vision for the car of the future. Toyota Concept-i and its forward-thinking UX hold a mirror up to a future that is warm, friendly, engaging and, most of all—fun," it says on the company's website.
Chrysler Portal concept road warrior
The minivan, although Chrysler is not explicitly calling the Portal a minivan, considers The Verge, it appears to have gotten its name from its wacky door design that opens and closes like an elevator. Chrysler bills the Portal as "next generation family transportation designed by Millennials for Millennials," which is brand lingo for appealing to people with smartphones and money to burn. The carmaker also bills the Portal as a "third space" where these family-minded Millennials will chose to spend all their time outside their homes and offices. In other words, "an open and serene atmosphere that bridges work and home."
PowerRay Aquatic Drone
PowerVision's  new PowerRay drone is compatible with an optional FishFinder add-on that uses a sonar system to detect fish up to 131 feet (40 meters) away, lures them with a blue light and send images to the user. It operates in both fresh and salt water and includes a 4K camera that can shoot 12-megapixel stills. This underwater drone can submerge up to 98 feet (30 meters) and records 4K video streamed to your phone, which you use to navigate. Not impressed already? PowerVision will be offering VR goggles that allow you to robot around by tilting your head.
Snapchat Spectacles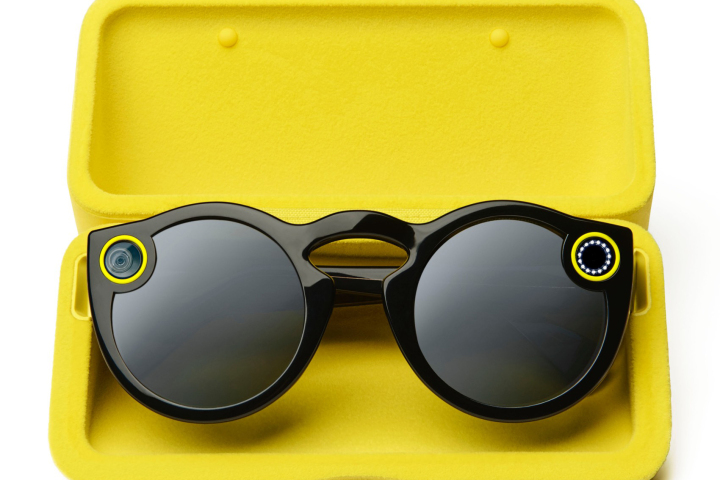 Snapchat parent company Snap Inc. demonstrated its mastery of artificial scarcity when it debuted its Spectacles video-recording glasses late last year. An easy setup process, good-enough video quality and stylish look made Spectacles a hit. But the company's distribution process—vending machines with limited stock that randomly appeared across the country—made them a phenomenon.
Superpedestrian Copenhagen Wheel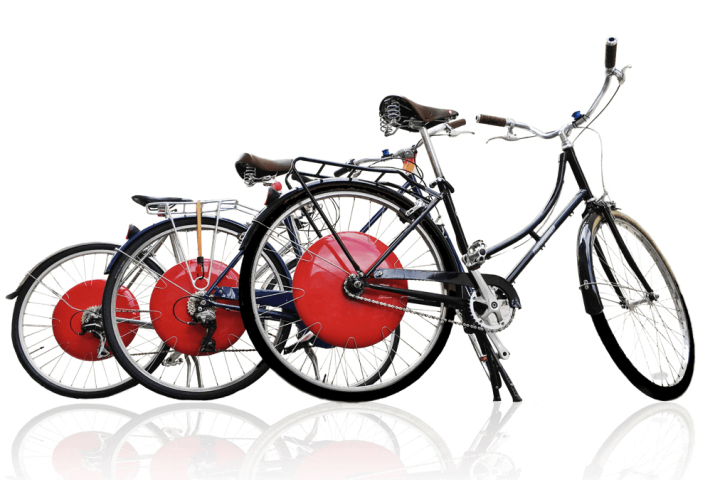 Superpedestrian's robotic bike wheel augments cyclists' oomph by powering their ride up to 20 miles per hour for over 30 miles. Though it looks like a simple bike wheel, the Copenhagen packs impressive technology inside. An integrated motor powered by a battery provides the giddyup, a wireless sensor connects to smartphones for data crunching, smart-locking hardware makes sure no one makes off with this $1,499 wheel, and regenerative brakes add to the efficiency.
LeEco smart bikes
Aimed at active users, these road and mountain bikes have GPS navigation and fitness tracking built-in. Though one is a road bike and the other is a mountain bike, both have a 4-inch touchscreen attached to their frames, which run a version of  Google's Android 6.0 Marshmallow operating system that's specifically tailored for bicycles. "In addition to on-screen directions that feature turn-by-turn navigation for bicyclists, you'll get a compass, a barometer and a speedometer. The bikes can also play music (both online and off), and you can talk to other LeEco smart bike owners via on-board walkie-talkie technology," writes www.cnet.com.
Sleep Number 360 smart bed
Designed to keep you and your partner effortlessly comfortable, the Sleep Number 360™ smart bed senses your movements then automatically adjusts firmness, comfort and support to keep you both sleeping blissfully, all night long. Sleep Number made a bed that knows when you've got cold feet and turns heat on at the bottom of the bed. You can both adjust to your ideal level of firmness, comfort and support—your Sleep Number® setting, and with Responsive Air™ technology, the bed will start to effortlessly adjust to both of you as you sleep. Moreover, according to the producers, the smart bed can be gently raised on either side to help prevent snoring.
Luke Roberts Smart Light light show
The world's first smart design lamp gives you the possibility to place light in any direction through simple paint gestures on your phone. Unlike conventional lamps, it is possible to illuminate only certain areas of a room. The lamp can emit direct and indirect light, allowing to create any light setting in your space with just one pendant lamp. In the living room, the light can be directed on the table for dinner with warm white direct light, while the remaining LEDs of the lamp emit a soft, ambient glow to the rest of the room. After dinner it is possible to illuminate, for example, the couch on the other side of the room and simultaneously adjust the color of the indirect light to create the perfect mood for your space.
Smart and Blue's Hydrao smart shower heads
French company Smart and Blue showed its Hydrao range of shower heads at CES. HYDRAO First lights up the water spray with different colors depending on the amount of water used. Powered by the shower's natural water-flow, no external power supply is needed. It therefore allows you to instantly control you water consumption and the energy needed to heat it. And you can turn it on without getting out of bed.
7 Things you might not know about Robert Murray
Based out of the Vancouver Lower Mainland, Robert Murray is a #1 Best Selling Author, Global Speaker and Business Strategist. He has written three critically acclaimed books on leadership: "It's Already Inside,"​ "Unlocked,"​ "Simple Leadership – Simply Said." that are a collection of short stories that help his readers relate to and nurture the leader within themselves.
He believes in people and their limitless potential. He wrote Unlocked to help leaders unlock their remarkable greatness through using their 'whole brain' – both the logical brain as well as the emotional mind to become a more complete leader – the leader he calls a 'Practical Leader'.
2. He is able to see simple, executable and engaging solutions where others see only problems. Has worked with senior executives of multi-billion dollar ventures to improve their future, further engage their community stakeholders, and essentially fix their problems. Bob is experienced in virtually all areas of the corporate development, and he is passionate and energized about helping companies be the best they can be.
3. Bob is a storyteller. He is a visionary, he is dynamic and he is engaging. He shares his energy, enthusiasm and knowledge in hopes of helping people discover their limitless potential. He tells stories which help people find the keys to unlock the innate leader that lies within.
4. Coming from a farming family in the heart of Canada, and working my twenties as an industrial electrician, he learned life skills that are hard to find in a classroom. Expertise such as: problem solving, emotional intelligence, and how to selflessly serve others.
5. Getting his marketing degree at University at night, while working through junior level marketing roles during the day, he learned discipline, drive and to always chase his passion.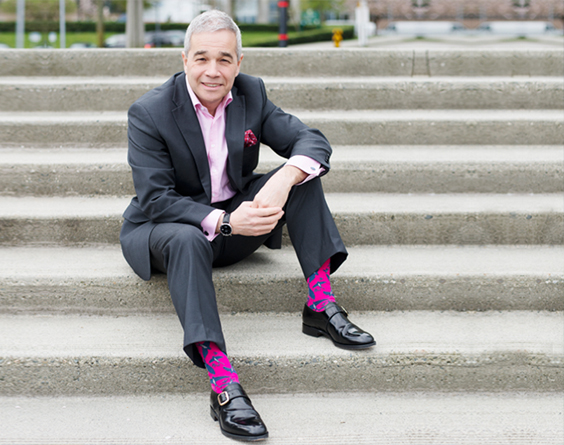 6. The single biggest mistake he sees virtually everyday in businesses on every corner of the globe are leaders that don't take culture seriously and think that the way to success is complex strategies that no one understands. Robert believes that successful businesses have values aligned cultures and simple strategies.
7. He has built strategy for over 200 organizations from Fortune 50 to small 10 person businesses.
How will the house of 2025 look like?
The word of the future is smart. Even in the housing and design department. And as the technology is evolving at a huge rate, we wonder how it will look like in the future.
If the third industrial revolution was about using electronics and information technology to change economic systems and the way we live, the fourth will be characterized by disruptions stemming from a merger of the digital and physical worlds.
According to Yoshiaki Fujimori, President & CEO of the LIXIL Group Corporation for weforum.org, what we are seeing now with the emergence of the fourth industrial revolution is the development of cognitive architecture, which enables our living spaces to be tailored for personal and family preferences. This is set to have a profound effect on our quality of life.
"The home will become a natural, intuitive, extension of you. Rather than the occupant adapting to the home, we've entered an exciting new phase where the home works for those who live inside it. Development of AI, robotics and other advanced technologies for applications within the living space has been underway for some time, but are gaining increased attention," said Yoshiaki.
Kevin Foreman, quoted by wired.com, believes that homes will soon become intelligent enough to distinguish between family members and guests within physical spaces and adapt to individual needs based on biometrics like fingerprints, body temperatures and even the rhythm of our own heartbeats. Therefore, in the very near future as you walk through your home, a small device worn around the wrist will authenticate your identity by pairing itself to your specific heartbeat, allowing your home to automatically adjust the lighting, room temperature and play custom music based on personalized preferences and pre-configured profiles.
Meanwhile, companies such as Nest are creating connected products that recognize homeowners' preferences and adjust settings like temperature automatically or via an app.
In the same way that primary energy use in the home shifted from lighting to more complex devices and appliances, Internet traffic is following a similar pattern. Professor Klaus Schwab's report on the Fourth Industrial Revolution predicts that the tipping point will be when over 50% of internet traffic delivered to homes is for appliances and devices as opposed to entertainment and communication, and that we can expect this tipping point to have occurred by 2025.
Here are some of the aspects that will make our lives easier:
Robots everywhere
According to the specialists, home appliances will become more self-aware, an example being the iRobot Roomba 780 which can be set to vacuum on a schedule, find its way around furniture, and even stay within a specific zone. In 15 years, devices for cleaning windows, sweeping the floor, and even making minor repairs will do their work inconspicuously. Yet, even the predictive technology in your home – using less energy during one week because the weather forecast says you will need more heat for an upcoming cold spell – has robotic intelligence.
Moreover, the journalists from http://www.plymouthherald.co.uk believe that in 15 years the companion robots will be available as part of team of collaborating robots. They will be able to monitor the wellbeing of their elderly charges, remind them to take their medicines, call relatives or cariers in an emergency, and perform simple tasks. Their owners will be able to give them shopping lists – by voice or by computer tablet – which the companions will convey via a "warden" robot who will pass it on to the outside robot, which will do the shopping. Your children might also benefit by having a "teacher" robot to help with the homework.
Solar photovoltaics on every roof
Over 15 per cent of houses in Australia already have rooftop solar installed, and forecasts show by the 2020s, solar and wind will be the cheapest way of producing electricity. Companies are already combining satellite imagery with algorithms to understand the savings you can make from your rooftop. And given the massive cost reductions of 99 per cent since 1970, and 80 per cent since 2008, it's easy to foresee that solar photovoltaics will be ubiquitous by 2025.
Still according to plymouthherald, by 2030 the mantra will become "Energy, energy, energy". Many new buildings will be carbon-neutral, meaning they will produce all of the energy they need without burning fossil fuels, and will even export electricity.
Merlin Hyman, chief executive of Regen SW, said: "For most of us our regular bill is the only time we think much about how we use energy in our homes. However, with the introduction of smart meters that is set to change. In the future we will be flexible to use energy when it is cheapest – for example charging electric cars overnight, or heating our water during the day. We may even export power back to the grid from batteries in the house if there is a surge of demand and a high price."
Everyone will have to adapt to the future of energy – and that includes the suppliers. Nigel Turvey from Western Power Distribution predicts that the growth of renewable energy will really take off after 2025.
Smart appliances
In the house of tomorrow everything will be connected through technology and the new, smart appliances are a big part of it. The interaction with the user will be easy and smooth, they will increasingly be able to learn what you want and to have it on hand.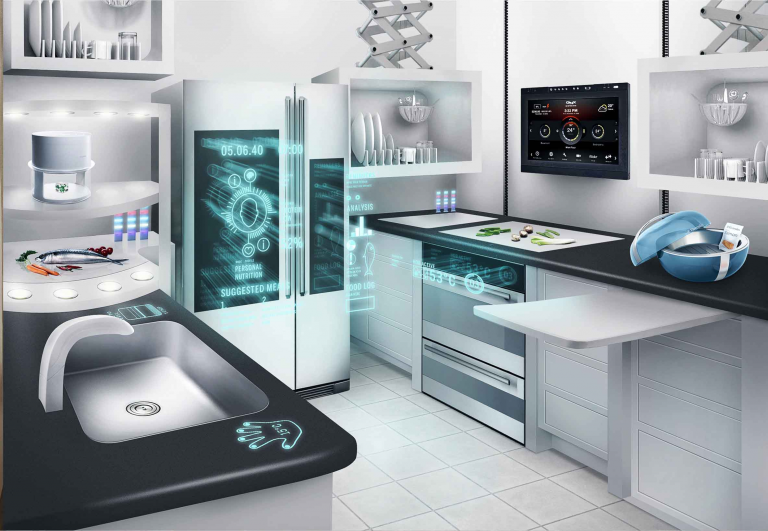 source: Emaze
The old-fashioned light switch will eventually disappear, and we will control lighting using smartphone or touchscreen panels – or even voice-activation. Smart thermostats like NEST and Hive allow you manage every minute of your home's heating schedule from a smartphone, tablet or computer. So coming home from a holiday to a cold house will be a thing of the past.
The days of the chip-stop on the way home when you're too tired to cook may be numbered too. Your fridge, connected to the Internet of Things, will not even need to ask you for a shopping list: it can tell when you're running low, and place an order with the supermarket. This technology is actually here in some countries, not in the far-away future.
When it comes to novelties, " June" is a smart oven, expected to ship this year. Its intelligent system can recognize the dish and know exactly how to cook it to perfection. June can be controlled with your iPhone or iPad, and you can monitor cooking with a live video stream.
Moreover, the appliances in one's house will operate autonomously and interact with each other and even today one still has to load the washing machine, by 2030 one will just walk away, leaving the machine to decide how dirty the clothes are, and when to switch on to take advantage of the cheapest and most plentiful electricity.
Smart living & content
Virtual reality can turn couch potatoes into globetrotters. And they won't even have to get up to hunt for a DVD: centralized streaming will give instant access to entertainment. The TV set will no longer dominate the living room: ultra-thin OLED displays will allow us to stick our TV screen to the wall, and holographics will bring characters right into the room.
The future home will be intelligent enough to predict what you want to do with content. Dell spokesperson Chad Andrews told TechRadar about a concept where media knows more about the playback device that we can even conceive today: adaptive music, movies, and photos that change shape and size (and color profiles) based on whether you are viewing them in the living room on an HDTV or on a tablet in your office. Data centers will predict the media you want to use and provide that media in the proper formats and sizes. Moreover, the number of screens in the future home will increase exponentially. To avoid overload, the visual information will integrate better into appliances, mirrors, and even the tools and household items you use. There might be flexible display on your cleaning detergent with instructions for use, or a display in the garage that reminds you about home maintenance.
Speech enabled
Whether you are a fan of Apple Siri or not, one thing is clear: speech tech has finally hit the mainstream. Your home will understand what you say. Already, Samsung and others are developing smart televisions that understand spoken commands. In the future, your home will respond to voice requests for the news, sports, and entertainment. More importantly, your home will use advanced algorithms that determine when you are speaking to the home or to your spouse – sensing a change in your tone, or interpreting a phrase that must be an instruction to change the house temperature. How about that level of smart?
Knowing you better that you know yourself
The future home will be smart enough to know what you want – sometimes even before you want it. Ford has already started experimenting with the Google prediction engine to guess where you want to go at certain times of the day. Your house will also know your preferences: when you start a movie, the lights will dim to the level you normally use. Moisture sensors in your lawn will learn how much you use a sprinkler system and adjust patterns accordingly.