Companies in Europe aim to fight food waste
Companies in Europe are cooperating with consumers to reduce food waste.
Find out how in the video!
Europe's Silicon Valley
Silicon Valley is coming to Europe.
The Danish government wants to embark on a huge project that will see the creation of 9 new islands, 10km south of Copenhagen.
There will be space for 380 businesses, which will contribute more than $8 billion in economic activity to Denmark's GDP.
Check out the video:
3 Tech Accelerators in Europe Currently Receiving Applications
Are you looking for European tech accelerators that are currently receiving applications to help you take your startup to the next level?
Here are 3 tech accelerators based in Europe currently receiving applications:
1. Techcelerator
Locations: Bucharest and Cluj-Napoca, Romania
Equity: 6%

Techcelerator is a program run by local fund GapMinder with the support of EU funds. The program offers financing of up to EUR 100,000 for selected startups against a stake in the company.
Mission
Techcelerator's vision is to reposition Romania on the world map of leading innovative startups that will reshape the world of tomorrow and offer a higher life quality.
This accelerator program is interested in supporting startups in the following industries: FinTech, MedTech, AI, CyberSecurity, Digital Transformation, Hardware and Mobile.
Program
The selected startups receive the 1st round of funding: euro 25,000 for 6% equity. They enter a 10-week program of intense mentoring and one-to-one meetings with business experts.
At the end of the program they have the opportunity to show their product to VCs, angel investors, tech press journalists etc and get a second round of up to euro 75,000. Techcelerator will take the most promising startups to participate in competitions and meet investors around the world.
Benefits:
Google Cloud services;
Free digital accounting tool;
Public relations package;
Marketing support;
Scalability services;
Constant networking;
Horizontal support;
Individual mentorship;
Professional workshops;
Startup demoday;
Marketing services;
Intensive edu sessions.
Application date:
Techcelerator is currently taking applications for
October 2018 – February 2019 

– apply here.
Application deadline is
September 20, 2018

.
2. TechFounders Accelerator
Location: Munich, Germany
Equity: zero

TechFounders is an accelerator program, which brings tech startups together with industry partners and venture capitalists.
Mission
The aim of the TechFounders program is to get startups one of their industry partners as a high-class customer or investor. At Demo Day selected startups have the great opportunity to raise capital if needed and meet more than 100 VC's, business angels, industry partners and press.
Program
TechFounders offers a unique program to their startups – a 20-week program. During this program the selected startups will get intensive trainings and coaching on all kinds of business topics.
Also the startup founders will get to collaborate with a leading industry partner to further develop their product or service, with a € 25,000 project budget.
Benefits:
Free office space and administrative support;
Access to TechFounders' 1,500m2 high-tech workshop MakerSpace and AI computing power;
Intensive coaching and mentoring by 200 VC's, serial entrepreneurs and experts;
Demo Day attended by 100+ VCs, business angels, industry partners and press members;
Direct access to industry partners, such as ADAC, BMW Group, Festo, Knorr-Bremse and Miele.
Application date:
TechFounders is currently taking applications for the
2019 winter batch

– apply here.
Application deadline is
September 30, 2018

.
3. SEK Lab EdTech Accelerator
Location: Madrid, Spain
Equity: zero

SEK Educational Group is an innovator with more than 125 years experience in education. Their program is the SEK Lab EdTech Accelerator designed for startups in beta testing. The program helps startups in the seed and early stage improve their company and business model.
Mission
The SEK Educational Group is looking for innovators to improve education.
Program
The SEK Lab EdTech Accelerator is a 6-month program. During this program the selected startups have the opportunity to validate and test their business in a pure educational ecosystem.
The startup founders and team receive mentoring from more than 20 mentors experts in education, technology, apps etc. They also participate in master classes from top speakers on various subjects: law, finance, business model, app, technology, growth hacking, lean sales, marketing etc.
Benefits:
Free access to SEK Educational Group co-working space;
Access to top IT solutions for free from their sponsors (Hosting, CRM, Software…);
Access to their network and top clients (Microsoft, Dell, Vodafone, Apple, Intel…);
Networking events and speaking opportunities;
Different awards and benefits from their sponsors at the end of the program;
Demo day with more than 20 investors, accelerators and corporates;
2 vacancies for a virtual acceleration.
Application date:
SEK Lab EdTech Accelerator is currently taking applications for
December 2018 – May 2019 

– apply here.
Application deadline is
September 15, 2018

.

Pick the accelerator program that suits your startup idea and develop it into a full-fledged company.

The world needs more industry-changers like yourself!
Net neutrality 2018 – where does it go?
The U.S. Federal Communications Commission voted along party lines on Thursday to repeal landmark 2015 rules aimed at ensuring a free and open internet, setting up a court fight over a move that could recast the digital landscape, reported Reuters.
"The approval of FCC Chairman Ajit Pai's proposal in a 3-2 vote marked a victory for internet service providers such as AT&T Inc, Comcast Corp and Verizon Communications Inc and hands them power over what content consumers can access. It also is the biggest win for Pai in his sweeping effort to undo many telecommunications regulations since taking over at the agency in January. Democrats, Hollywood and companies such as Google parent Alphabet Inc and Facebook Inc had urged Pai, a Republican appointed by U.S. President Donald Trump, to keep the Obama-era rules barring service providers from blocking, slowing access to or charging more for certain content. The new rules give internet service providers sweeping powers to change how consumers access the internet but must have new transparency requirements that will require them to disclose any changes to consumers," commented David Shepardon for Reuters.
What can this mean in the near future? Even the consumers will probably don't see immediate changes, it is reported that smaller startups worry the lack of restrictions could drive up costs or lead to their content being blocked.
This vote will negatively impact small- and medium-sized Internet business, and has the potential to decrease jobs and economic growth system-wide," said Christian Dawson, executive director of i2Coalition, which includes Amazon and Google, quoted by USA Today.
"The scrapping of the Obama administration's rules is likely to set up a court battle and could redraw the digital landscape, with internet service providers possibly revising how Americans view online content. The providers could use new authority to limit or slow some websites or offer "fast lanes" for certain content. Republicans on the FCC have sought to reassure young people that their ability to access the internet will not change after the rules take effect. People who favor the move argue that after users realize that little or nothing has changed in their internet access, it will not resonate as a political issue," writes Fortune.
Meanwhile, in Europe….
According to Conversation, in the UK, "net neutrality is currently protected by EU policy 2015-2120 in support of a Digital Single Market – Brexit fallout aside. Potentially, after Brexit, the UK government could choose to revoke this policy, although this is unlikely because it has already committed to a Universal Service Obligation (USO), effectively making broadband access a legal requirement, as it has been in Finland for many years. Additionally, ISPs are held to account by the UK communications regulator OFCOM, which is tasked with ensuring fair play and protecting consumers from poor service. There has been widespread criticism that OFCOM has been slow and ineffective in persuading big players such as BT/Openreach to act responsibly in the past, though it has made progress recently."
Batteries, solar panels and the end of fossil fuels
A  study published in January in the Journal of Sustainable Finance & Investment predicts that the combination of battery storage with renewable energy will make fossil fuels increasingly obsolete. The driving forces of this disruption include the "decline in retail renewable electricity prices," along with plummeting costs of batteries. Fossil fuels are the most widely used source of energy because of base load power, which means they provide energy at all times, night and day. In contrast, renewables have faced the 'intermittency' challenge—the sun doesn't always shine, and the wind doesn't always blow.
But authors Jemma Green and Peter Newman of Curtin University in Australia show that as storage gets cheaper, renewables will become more competitive with fossil fuels on costs and reliability. By 2050, these irresistible technological and market forces could make oil, gas and coal seem too costly and cumbersome, leading renewables to account for "100 percent of global energy demand."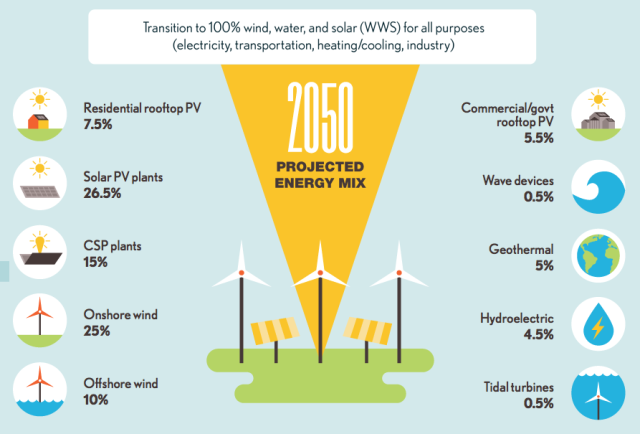 source: energyathaas.com
According to Vicente Lopez-Ibor Mayor, chairman of Lightsource—the biggest solar energy company in Europe—there will be an immediate impact within just three years. Moreover, Mayor told Motherboard that the speed of technological improvement means solar storage is "going to be massively disruptive to the business-as-usual processes of oil, gas and coal."
In three years, he said, it will "begin to transform" the electricity infrastructure of major cities. "Solar storage is pitched to become so cheap it will make relying on natural gas peaker plants pointless…It will lead to rapid adoption of solar by businesses, local governments, and households—not because people are environmentally conscious, but simply because it will make more economic sense."
More on their approach you can read here.
The Powerwall system
While wind and solar power have made great strides in recent years, with renewables now accounting for  22% of electric energy generated, the issue that has held them back has been their transience.  But now, the renewable power billionaire Elon Musk has just blown away that final defence. In an event held in California he introduced to the world his sleek new Powerwall – a wall-mounted energy storage unit that can hold 10 kilowatt hours of electric energy, and deliver it at an average of 2 kilowatts, all for US 3,500. That represents an electricity price (taking into account installation costs and inverters) of  around US 500 per kWh – less than half current costs, as estimated by Deutsche Bank.
"That translates into delivered energy at around 6 cents per kWh for the householder, meaning that a domestic system plus storage would still come out ahead of coal-fired power delivered through the conventional grid," explains iflscience.com.
Moreover, the reality is much closer than we might think as Musk is  going to manufacture the batteries in the United States, at the "gigafactory" he is building just over the border from California in Nevada. And that while not staying and waiting for some totally new technology, but scaling up the tried and tested lithium-ion battery that he is already using for his electric vehicles.
The Powerwall system offering 10 kWh is targeted at domestic users. It is complemented by a commercial system termed the Powerpack offering 100 kWh storage, and a stack of 100 such units to form a 10 megawatt hour storage unit that can be used at the scale of small electricity grids. Whole communities could build micro-grid power supply systems around such a 10 MWh energy storage system, fed by renewable energy generation (wind power or rooftop solar power), at costs that just became super-competitive.
More than that, Musk declared that the entire electric power grid of the US could be replicated with just 160 million of these utility-scale energy storage units. And two billion of the utility-scale units could provide storage of 20 trillion kWh – electric power for the world.
Solar panels have repaid their fossil fuel debt
At the same time, another study says that thanks to the growing solar power capacity around the world, solar power has reached the break even point. The study from the Netherlands, published in  Nature Communications, says that the power generated by solar photovoltaic panels over the last 40 years has offset the polluting energy used to produce them.
By the researchers' calculations, for every doubling of global solar power capacity, the energy used to produce them fell by 12-13 percent and greenhouse gas emissions fell by 17-24 percent, depending on what material was used. Solar capacity has grown roughly 45 percent a year since 1975, reaching 230 gigawatts (GW) in 2015. By the end of 2016, there could be 300 GW installed.
"The researchers believe the break even point was likely hit about five years ago for both energy consumed and emissions meaning, at this point, global solar energy is having a net positive impact and will continue to increase that positive impact going forward. This feels like a major cause for celebration. If you're a homeowner with solar panels, the researchers say that individual solar panels repay their fossil fuel debt several times over during their average 30-year lifespan," wrote Megan Treacy for treehugger.com.
T​he best local brands that went global
The world's largest brands are facing a dual threat from slowing growth in developed economies and the rising popularity of homegrown brands. As getting more sales from existing customers becomes increasingly difficult, and costly, brands are turning their attention to the places where they can attract new customers – emerging markets. According to  Kantar Worldpanel's fifth annual Brand Footprint study, emerging markets now account for 51% of global spend on fast-moving-consumer-goods (FMCG), up from 48% just three years ago. Emerging countries added $34 billion to the global industry throughout the year, a gain of more than 6% over last year, while sales in developed markets were flat. This year's ranking analyzed 15,300 brands and 1 billion households in 43 countries across five continents in the 12 months to November 2016.
Looking to go global? Join this masterclass!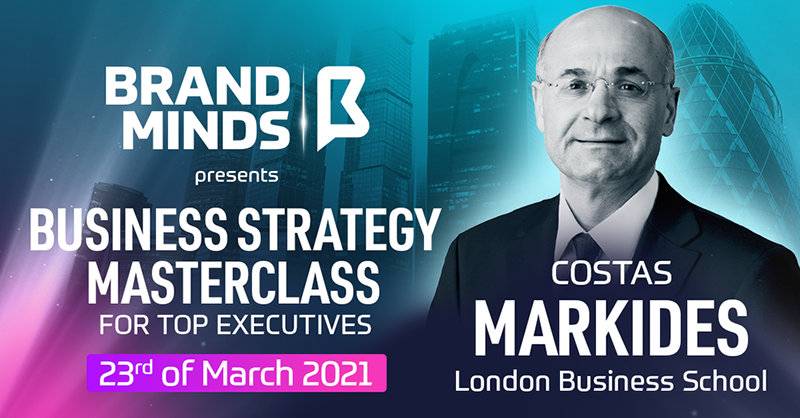 "The underlying theme of this year's report is disruption," said Josep Montserrat, chief executive officer of  Kantar Worldpanel. "This not only relates to the political and economic climate of today, but also to the increasing number of disruptor brands and trends which are upsetting the status quo."
While global brands remain dominant, local brands are achieving faster growth. Local brands grew by 3.9% in 2016, compared with 2.6% growth for global brands.
"In 2016, the price gap between global and local brands has narrowed to the point of disappearing," said the report. "No longer does being a global brand automatically command a price premium. Global brand owners are having to work harder to convince consumer that a global choice offers the additional reassurance of quality and confers prestige."
Local brands claimed the top spot in more than half of the countries studied by Brand Footprint. Some of these brands represent a more affordable option in struggling economies like Brazil and Argentina. However, in developed markets consumers have shown they are willing to pay a premium for homegrown products. Local brands are seeing the strongest performance in the food and beverage categories, while health and beauty brands continue to be driven by global brands.
Becoming a successful global brand requires an understanding of local cultures, lifestyles and ideologies, according to two industry figures. In a WARC Best Practice paper,  How global brands resonate across cultures, Sue Mizera and Alessandra Cotugno, senior executives at Young & Rubicam, observe that the standardization of brand name, logo, image, packaging and brand positioning simply enables brand recognition in multiple markets. Moreover, different brand values emerge as more important in different countries: Germans like the notion of directness, for example, while Indonesians prefer kindness and South Koreans favor energetic brands.
Here are five great local brands that are worldwide global successes: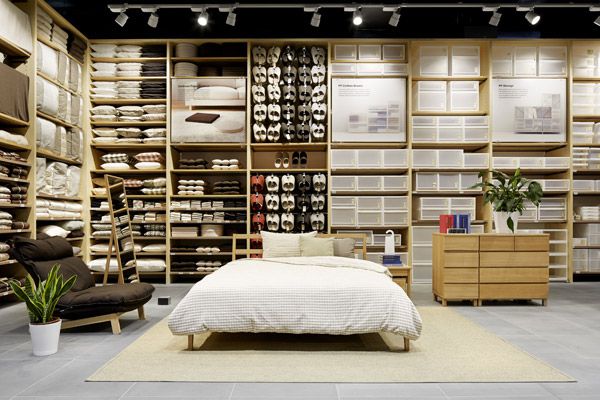 IKEA
The IKEA story begins in 1926 when founder Ingvar Kamprad is born in Småland in southern Sweden. He is raised on 'Elmtaryd', a farm near the small village of Agunnaryd. Even as a young boy Ingvar knows he wants to develop a business.When Ingvar Kamprad is 17, his father gives him money as a reward for succeeding in his studies. He uses it to establish his own business. The name IKEA is formed from the founder's initials (I.K.) plus the first letters of Elmtaryd (E) and Agunnaryd (A), the farm and village where he grew up. IKEA originally sells pens, wallets, picture frames, table runners, watches, jewellery and nylon stockings – meeting needs with products at reduced prices. In 1951, IKEA founder sees the opportunity to sell furniture on a larger scale using a catalogue, not famous worldwide. Two years later, Furniture showroom opens in Älmhult, Sweden. This is an important moment in the development of the IKEA concept – for the first time customers can see and touch IKEA home furnishings before ordering them. The showroom is born out of a price war with a main competitor of IKEA. As both companies lowered prices, quality was threatened. By opening the showroom, IKEA clearly demonstrates the function and quality of its low-price products. The innovation is a success; people wisely choose the products with the best value for money.
In the 1980s, IKEA expands dramatically into new markets such as USA, Italy, France and the UK., the brand beginning to take the form of today's modern IKEA. In the 2000s, IKEA expands into even more markets such as Japan and Russia. This period also sees the successes of several partnerships regarding social and environmental projects. Today is a major retail experience in 40 countries/territories around the world.
In 1833, shopkeeper Marcus Samuel decided to expand his London business. He sold antiques, but now added oriental shells. He aimed to capitalize on a fashion for using them in interior design. Such was the demand that Samuel quickly began importing shells from the Far East, laying the foundations for an import-export business that would eventually become one of the world's leading energy companies. It was during a trip to Japan that Marcus became interested in the oil exporting business based in Baku, Azerbaijan, which was part of Russia at that time. The Rothschilds had invested heavily in the 1880s in rail and tunnels to overcome the transport difficulties of getting oil from this landlocked base to the Black Sea and from there to overseas markets.
Marcus and Sam commissioned a fleet of steamers to carry oil in bulk, using for the first time the Suez Canal. They also set up bulk oil storage at ports in the Far East and contracted with Bnito, a Russian group of producers controlled by the Rothschilds, for the long-term supply of kerosene.
Their strategy was high-risk: if news of their operations got out they would be squeezed out by Rockefeller's dominant Standard Oil. With the maiden voyage of the first bulk tanker, the "Murex", through the Suez Canal in 1892 the Samuels had achieved a revolution in oil transportation. Bulk transport substantially cut the cost of oil by enormously increasing the volume that could be carried. The Samuel brothers initially called their company The Tank Syndicate but in 1897 renamed it the Shell Transport and Trading Company.
In 1907 the company merged with Royal Dutch Petroleum Company, becoming The Royal Dutch Shell Group. There were two separate holding companies with Royal Dutch taking 60% of earnings and Shell Transport taking 40%. The business was run by a variety of operating companies. The merger transformed the fortunes of both companies. Under the management of Henry Deterding they turned from struggling entities to successful enterprises within twelve months.
The Group rapidly expanded across the world. Marketing companies were formed throughout Europe and in many parts of Asia. Exploration and production began in Russia, Romania, Venezuela, Mexico and the United States. The first twelve years also provided many exciting opportunities to demonstrate the quality of the products in the new, fast-developing market for gasoline. These included record-breaking races, flights and journeys of exploration.
More on the history you can read here.
3.  Nestlé
The company history begins in 1866, with the foundation of the Anglo-Swiss Condensed Milk Company. Henri Nestlé develops a breakthrough infant food in 1867 and in 1905 the company he founded merges with Anglo-Swiss, to form what is now known as the Nestlé Group. During this period cities grow and railways and steamships bring down commodity costs, spurring international trade in consumer goods. In 1904, Nestlé begins selling chocolate for the first time when it takes over export sales for Peter & Kohler. Henri Nestlé himself plays a key role in the development of milk chocolate from 1875, when he supplies his Vevey neighbour Daniel Peter with condensed milk, which Peter uses to develop the first such commercial product in the 1880s.
In 1960, with increasing numbers of households buying freezers, demand for ice cream is rising. Nestlé buys German producer Jopa and French manufacture Heudebert-Gervais to capitalise on this growth, and adds Swiss brand Frisco in 1962. The company also buys UK canned foods company Crosse & Blackwell. In 1961, Nestlé buys the Findus frozen food brand from Swedish manufacturer Marabou, and extends the brand to international markets. Findus is one of the first companies to sell frozen foods in Europe, from 1945. As chilled dairy products are increasingly popular, Nestlé buys French yogurt producer Chambourcy. In the early 1970s the latter launches the Sveltesse range of yoghurts, aimed at health- and weight-conscious consumers.
Moreover, 1969 is the year the company enters on the mineral waters market by buying a stake in French waters brand Vittel.
In 1974, for the first time, Nestlé diversifies beyond food and drink, becoming a minority shareholder in global cosmetics company L'Oréal. Three years later,the renamed Nestlé S.A continues its diversification strategy by buying US pharmaceutical and ophthalmic products manufacturer Alcon Laboratories.
More on the company's expansion you can read here.
4.   Carlsberg
The brand was born in 1847, but the international approval came just 21 years later when the first Carlsberg beer was exported to Great Britain. Carlsberg was founded by J. C. Jacobsen, a philanthropist and avid art collector. With his fortune he amassed an impressive art collection which is now housed in the Ny Carlsberg Glyptotek in central Copenhagen. The first brew was finished on 10 November 1847, and the export of Carlsberg beer began in 1868 with the export of one barrel to Edinburgh, Scotland.
The first overseas license for brewing was given to the Photos Photiades Breweries, and in 1966 Carlsberg glass and beer was brewed for the first time outside Denmark at the Photiades breweries in Cyprus. The first brewery to be built outside Denmark was in Blantyre, Malawi in 1968.
Carlsberg merged with Tuborg breweries in 1970 forming the United Breweries AS, and merged with Tetley in 1992. Carlsberg became the sole owner of Carlsberg-Tetley in 1997. In 2008, together with Heineken, it bought Scottish & Newcastle, the largest brewer in the UK, for £7.8bn ($15.3bn). In November 2014, Carlsberg agreed to take over Greece's third largest brewery, the Olympic Brewery, adding to its operations in the country already and effectively transforming the firm into the second biggest market player in Greece.
More about the company's growth you can read here and here.
5. Mercedes
The brand is known for luxury vehicles, buses, coaches, and trucks. The headquarters is in Stuttgart, Baden-Württemberg. The name first appeared in 1926 under Daimler-Benz. Mercedes-Benz traces its origins to Daimler-Motoren-Gesellschaft's 1901 Mercedes and Karl Benz's 1886 Benz Patent-Motorwagen, which is widely regarded as the first gasoline-powered automobile.
Mercedes-Benz traces its origins to Karl Benz's creation of the first petrol-powered car, the Benz Patent Motorwagen, financed by Bertha Benz and patented in January 1886, [3] and Gottlieb Daimler and engineer Wilhelm Maybach's conversion of a stagecoach by the addition of a petrol engine later that year. The Mercedes automobile was first marketed in 1901 by Daimler-Motoren-Gesellschaft. (Daimler Motors Corporation).
Emil Jellinek, an Austrian automobile entrepreneur who worked with DMG created the trademark in 1902, naming the 1901 Mercedes 35 hp after his daughter Mercedes Jellinek. The first Mercedes-Benz brand name vehicles were produced in 1926, following the merger of Karl Benz's and Gottlieb Daimler's companies into the Daimler-Benz company. On 28 June 1926, Mercedes Benz was formed with the merger of Karl Benz and Gottlieb Daimler's two companies.Throughout the 1930s, Mercedes-Benz produced the 770 model, a car that was popular during Germany's Nazi period. Adolf Hitler was known to have driven these cars during his time in power, with bulletproof windshields. The pontiff's Popemobile has often been sourced from Mercedes-Benz.
More you can read here.
Some of Romania's most successful and famous brands at an international level are: Dacia, Aqua Carpatica, ROM, Ursus, Bitdifender, Farmec, etc.
5 things you might not know about Julian Treasure
With regularly appearances in the world's media (TIME Magazine, The Times, The Economist, BBC, etc), Julian Treasure is also famous for his books How to be Heard and Sound Business.
His TED talks on conscious listening and powerful speaking have collectively been viewed almost 50 million times; they are respectively the 95th and 8th most-watched TED talks of all time. 
2. At the Sound Agency, him and his team help clients such as Harrods, Nokia, BP, Marks & Spencer, Helm Bank, Waldorf Astoria and many major shopping centers across Europe to grow their business by optimizing the sounds they make to increase sales, customer satisfaction, staff productivity and brand value. The agency specializes in creating effective and appropriate organic soundscapes for branded spaces.
3. He has a Bachelor degree in Economics, from the University of Cambridge, UK. 
4. Julian's love of sound stems from his early experience as a musician. He was a drummer for British band The Transmitters, amongst many others, and played on their second Peel Session in 1981.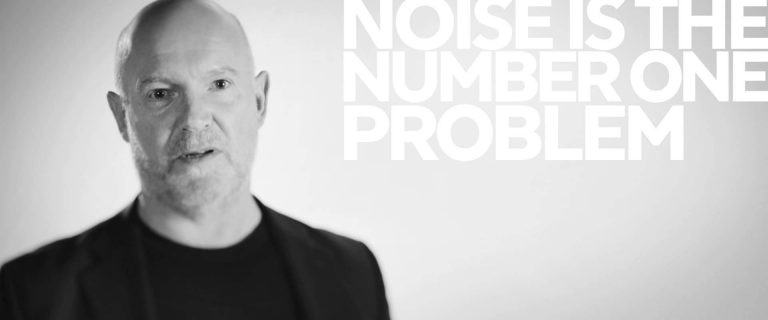 5. Before The Sound Agency, Julian spent 30 years working in advertising and publishing. He founded, grew and sold contract magazine publishing agency TPD. Nowadays, Julian splits his time between London and Orkney, where he lives with his fiancee and youngest daughter.