5 pieces of advice for entrepreneurs in 2018, the local PR agency point of view
We recognize the importance of PR in your business and we believe you should as well. Therefore, after last week's pieces of advice received from Chapter 4 Romania, we now offer you the perspective of a local, driven and creative PR agency – Galeriu & Partners PR. A point of view wrote by Alina Galeriu, Managing Partner.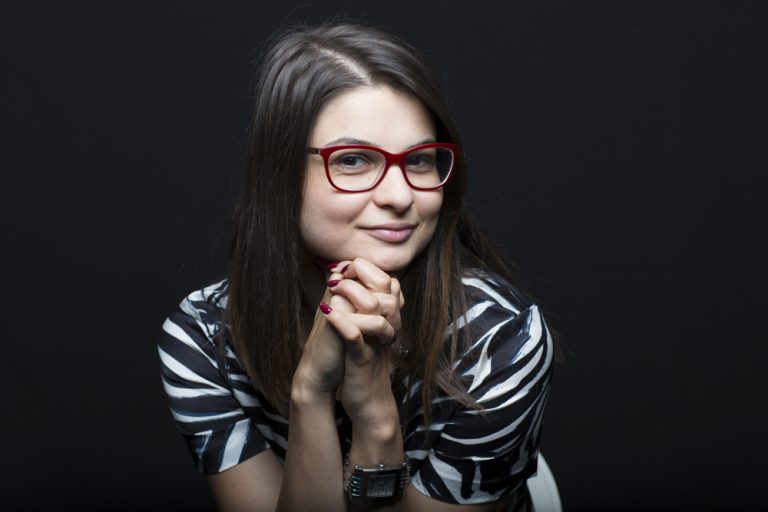 It's a special mindset the one of an entrepreneur. It's a mindset of a dreamer and in the same time a mindset of a doer. It's the mindset of an overachiever.
There is no uncomplicated way when you start your own path and take full responsibility for your future and the future of your employees. There is no free time left, because your job becomes your life. Your thoughts will always revolve around your job and the worries will endlessly hunt you. There is no entrepreneur not facing these challenges daily.
I know this first hand, since I am myself an entrepreneur struggling with all these demons, doubts and setbacks. However, I also know how thrilling it is to win a new client, to receive a thank you email for a job well done or to simply see things happening the way you imagined them and even better. It's like you have a magical wand that makes dreams come true. There are days when such emotions flood me and make every struggle worth it. There are days like these when mountains seem to be easy to move and the sky seems reachable.
So, I understand the way an entrepreneur thinks from an insider point of view. Also, as a communication consultant I come across various entrepreneurial businesses which I can see as an outsider, trying to grasp with an objective eye what needs to be done to improve their performance and help them gain more clients, which is ultimately their goal.
Fine tuning – the art of finding balance between idealism and realism
Talking about goals, the first advice I would give to an entrepreneur is about finding clarity in setting goals. From my experience with dealing with small business owners, the short-term objectives tend to win over the ones focused on long-term. Thus, they seem to be forgetting the bigger picture. Which is very dangerous on the long run for their business. When you think small, you act small.
Of course, there is also the equally dangerous approach of taking risks for the sake of saying "I believe I can, so I will". Positive thinking can help one boost their morale, but there should be some extent towards which one can keep on dreaming without a reality check.
Either of these approaches would turn out to be inefficient, so my advice would be: start taking calculated risks. Of course, if you simply take small steps, the return will be also small and almost insignificant, so you can soon start feeling demotivated. Risk taking is something you should be considering as an entrepreneur. But, again: take the risk without losing your head! First years after launching a business translate into investing and getting little in return. But if you make the right investments (and by investing, I mean time, energy, money altogether) and have a helicopter view upon the market, the consumer and your product's place among these exterior factors, you will win in time.
There is a thin line between being either too shy in taking risks or being reckless about it. This fine adjustment in finding the balance between the two is the art of keeping you head clear, focused on the future, yet having your feet on the ground.
How can this be translated into actual PR tactics?
Time to give some real examples, PR related. But not before debunking one more myth: PR is not free. Yes, it means investing far less money than you would have to invest if turning to advertising, but it still is a promoting technique which means investing some money to get results.
For example, you cannot expect to generate free media coverage endlessly without offering product samples to be tested by journalists and online influencers (bloggers, vloggers) or inviting them to test your facility if you are operating in a hospitality industry for example (a restaurant, a hotel, an entertainment facility). This, of course, translates into costs for your small business. But there is no better way to prove the effectiveness of your products or services than inviting key opinion leaders to test and convince themselves that you deserve to be praised. And there are several PR tactics.
Also, you cannot expect that your priorities would be embraced by everyone around you. Of course, your product's benefits seem the most vital discovery in the world in your view, yet journalists are facing so many similar remarkable / never seen before / innovative product news which they need to browse through… So, it is only natural that sometimes they miss out on some of the details. Or sometimes they genuinely think some other product is more important or relevant for their readers or for the focus and style of the publication they are working for. This should not be a reason to hold a grudge. It is what it is. Learn the lesson and move on. Being too pushy regarding a certain topic will only make journalists feel cornered and uncomfortable. So better than to push someone on the verge of becoming resentful.
And finally, you should take into consideration giving back to others from time to time, through a small CSR campaign, or at least a donation for the less fortunate. Sometimes simply a know-how sharing effort can mean a lot for those in need, while for you would only mean sparing a few hours for visiting students at a university class or hosting internships for them in your company and guiding their firsts steps in the field you activate in.
In many ways PR is simply a set of common sense rules. It's about empathy, about balance and about being reasonable. As simple as that.