Technologies that help you work from anywhere in the world
Fifty-one percent of EMEA teleworkers work from home just one day or less, with 68 percent in APAC and 58 percent in North America reporting the same.
According to a Global Workplace Analytics survey, Cost and Benefits: Advantages of Telecommuting for Companies, nearly six out of ten employers identify cost savings as a significant benefit to having telecommuting programs. Real estate costs alone can make up the majority of a business's annual overhead costs. The average real estate savings if a business employed full-time teleworkers? $10,000 per employee per year; add in reduction of utility costs and that number increases to $11,000, or $700 billion per year in the U.S. if employees worked from home just part-time.
But more than that, more and more people decide to work out-of-home while travelling and experiencing other activities, by becoming digital nomads or simply working remotely for a longer period of time. Their new lifestyle is helped and allowed by the new technologies available. Some of them are:
Videoconferencing
Live video feeds help out-of-office workers see and speak to one another in real time, anywhere they are, which is the next best thing to a face-to-face meeting. And that being possible due to the fast internet broadband available in may places around the world, the increased number of places offering free wifi. Moreover, "certain companies have even done away with renting a traditional office and instead run their business out of a shared co-working space to accommodate their largely remote workforce. Shared office spaces, where remote employees can gather to work, have been created and are more widely available in different cities. This in itself represents the growing amount of remote workers in recent years," wrote BusinessNewsDaily.com.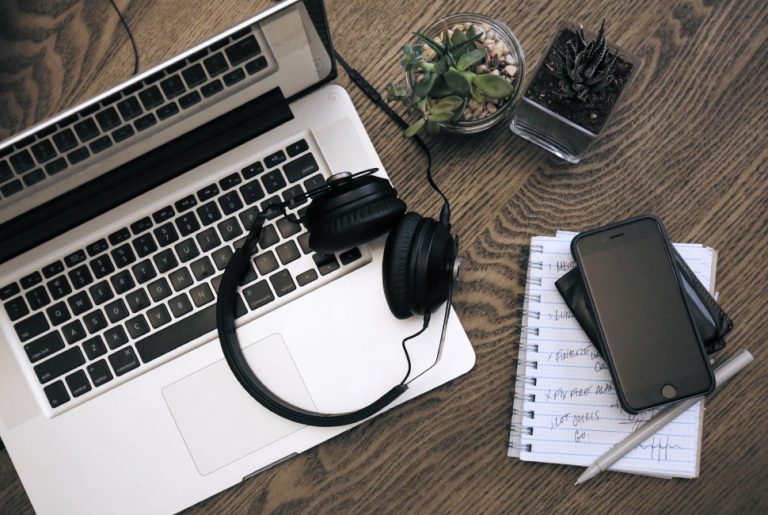 Collaborative cloud software
Investing in them (you can find some inspiration here) , especially in the ones that work very well on mobile, will help improve the response and the remote work. Building a digital workplace gives your employees the tools they need to collaborate and work from anywhere, anytime and on any device and that's the key to building productive modern teams that deliver business results.
Adapt to change faster and achieve objectives sooner with project management solutions, by bringing together work management, full reporting, visibility and an intuitive interface that anyone can use. Cloud-based project management software gives your workforce, customers and partners a better way to work together using real-time data, automated workflows and a user experience that lets them do their job the way they want to.
The best devices
From a good, thin and powerful laptop or notebook, to a smartphone, a power bank and an external hard-disk, those devices are probably the most important ones you will need to carry on with you almost all the time. "For long-term remote work, purchasing the latest laptop model is smart, as technical difficulties can be crippling when there's limited access to an in-house IT specialist or nearby Apple Store," advices mashable.com.
Moreover, "an international SIM card is more expensive, but potentially worth it if you'll be traveling to multiple countries in a shorter time period. ChatSim, which supports all of your chat apps so you can stay connected from anywhere, is another alternative if you're only interested in sending texts or instant messages. Carrying a separate global, unlocked MiFi device ensures a backup plan in the event of a weak Wi-Fi signal or public networks of questionable security. Other useful tools include: portable travel routers, Ethernet cables, and Google Voice, which is especially handy for keeping a U.S. phone number (NomadSMS is another similar service),"points out Stephanie Walden for mashable.
Privacy filters for laptops
Screen privacy filters are an easy way to keep snooping eyes from seeing what's on your laptop monitor.
Moreover, here are some tools that can help you manage your business from anywhere in the world.