#Romanovs100 – Digital Storytelling At Its Best
This article explores one of the best examples of digital storytelling I've seen lately – #Romanovs100.
Whether in spoken or written words, people tell stories to share knowledge, inspiration and to feel connected to the other members of their community.
We're now in the digital age.
How has storytelling changed?
How do brands make use of the available digital tools to tell stories?
Here is the best example of digital storytelling – #Romanovs100.
Nicholas Romanov holds a special place in the history of the Russian Empire. He was the last Tsar and had a tragic and violent death at the hands of the Bolsheviks who executed him, his wife and his five children on July 17, 1918.
To pay tribute to the Romanovs, the Russian TV channel RT created and produced #Romanovs100.
#Romanovs100 is an educational project designed to bring to light a part of Russian history which has been erased from the history books by the Soviet rule.
The inspiration for this project came from the Romanovs themselves – they were pioneers of photography. In the early 20th century they owned the world's first portable Kodak cameras and captured almost every meaningful event in their lives.
Fortunately, the Romanov archive has been preserved. The team unearthed over 4000 photographs which detailed the family's private life.
Let's see how

#Romanovs100

came to life!
Campaign Goal:
Tell the story of the Romanovs, the Russian Empire's last royal family with the purpose to educate the audience on decades of unknown history.
Campaign Tools:
+4000 turn of the Century black and white photographs taken by the Romanov family members.
Campaign Strategy:
Combine the visual language of photography with the digital reality of social media.
Campaign Mediums:
Website: https://romanovs100.com/
4 social networks: Facebook, Instagram, Twitter, YouTube with each account showcasing its own narrative, format and content.
10 Creative Directions:
1. Facebook
180° retro images in spherical view, 3D immersive experience.
2. Instagram
Two accounts, one of the royal dog, Joy.
3. YouTube
42 short documentary-style videos
4. Twitter
Five accounts featuring "real-time" blogs by Tsar Nicholas II himself, his wife Alexandra, their family doctor and their four daughters collectively referred to as OTMA (Olga, Tatiana, Maria, Anastasia).
We've played bezique with Nicky as usual until 10:30pm, then I went to sleep. Now they say we have to get up and go downstairs. Is this an evacuation? #Romanovs100 pic.twitter.com/OdZoPMTpRi

— Alexandra Romanova (@EmpressAlix1917) July 16, 2018
Alexei also plays endless games of draughts, bezique and chess with mama and papa. His leg is getting better, but very slowly #Romanovs100 pic.twitter.com/ZhLTkIYVlC

— The Romanov Sisters (@OTMA_1917) July 8, 2018
5. AR photo album
A limited print edition of the project using AR technology to create an interactive history book.
Romanovs100: AR family photo album (Extended version) from #1917LIVE on Vimeo.
6. Video teasers
Using 8mm & 16mm retro cameras and authentic stage props, the team reconstructed several of the Romanovs' original photographs, setting the still images in motion.
#Romanovs100: The Snow Tower (TRAILER #1) from #1917LIVE on Vimeo.
7. Ambrotype posters
Photo teasers using 160-year-old ambrotype photography technique.
How it's done:
#Romanovs100: 19th century photo technique in action from #1917LIVE on Vimeo.
The ambro-photograph:
8. Original soundtrack to illustrate the project in YouTube and Facebook videos, teasers and trailers.
9. VR animation
A music video combining photos & VR Animation.
10. Colourization contest
Fans and followers were invited to enter the world's first-ever digital colourization.
History in color: Romanovs100 digital colorization contest case study from #1917LIVE on Vimeo.
Campaign Results:
25 million impressions;
55,000 fans and followers;
+1 million post engagements;
+1 million video views;
500,000 minutes watched;
#Romanovs100 on Twitter grew 2000%.
Global media coverage:
Sky News, BBC Newshour, History Extra, The Sunday Telegraph, Quartz, Daily Mail, Tatler, Culture Trip.
Awards:
Best Images at the 2019 Shorty Awards;
Silver at the 2018 Clio Entertainment Awards;
Nominee at Social-Best Photography & Graphics at the 2019 Webby Awards;
Merit at the 2019 ADC Awards;
Most Innovative Use of Social at 2019 The Drum Social Buzz Awards;
Best Original Content Series at the 2019 Digiday Media Awards Europe.
Join the Conversation
We'd love to hear what you have to say.
Get in touch with us on Facebook Group and Twitter.
How to find inspiration
When being on your own passion is what drives you the most and keeps you going even when dealing with harder choices or long hours. Knowing that you are working towards a goal and making a dream come true is essential. But what does one do when is faced with a moment of lack of inspiration, where does one find it, especially when faced with a deadline? Even the more creative and inspiration people have found out that is not that easy to answer the question and even they have been faced with this problem.
Here are some of the ideas we have for you and that we know work.
Change the place that you are working from
Being "stuck" at a desk or the same environment may prove out to be a good reason for loosing inspiration or seeing things from the same angel. Going out, even for only an hour, taking out the laptop and working from the park or a nearby coffee shop with a great view may change your opinion about how you see things and help you discover a fresh view. The outdoors can do magic for new ideas.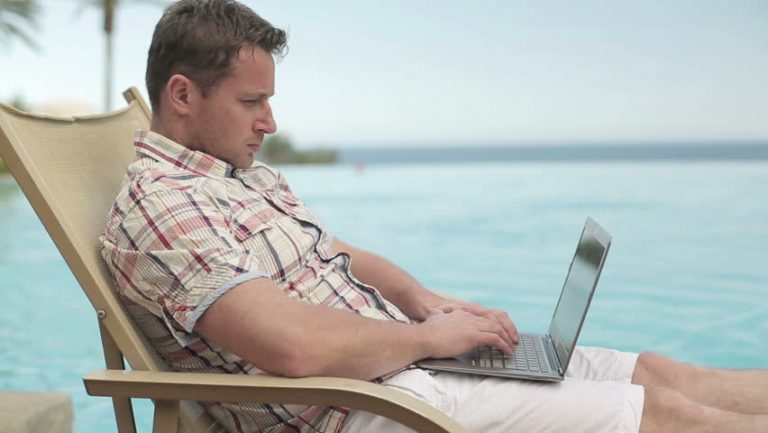 Do sports
Breaking the work pattern with an hour of swimming or running can clear up your mind of problems and stress. The endorphins being released can help you revitalize your mind and body and also focus better in the future.
Leave your phone behind
By totally disconnecting from your daily work, you get to be again in touch with yourself and your passions and remind you what truly brought you into this path. Meeting new people, talking with friends about other subjects will open yourself to new perspectives and ideas, which will ultimately translate into inspiration.
Listen to and / or play music
Music is an eternal source of imagination and inspiration and helps you reach into your emotion and feelings. But at the same time it can help you clear up your mind and put ideas in order.
Find a quiet place
Peace can also help if you have a very stressful period of time, with many projects. Time to listen to the ideas in your "head" may be always a good thing.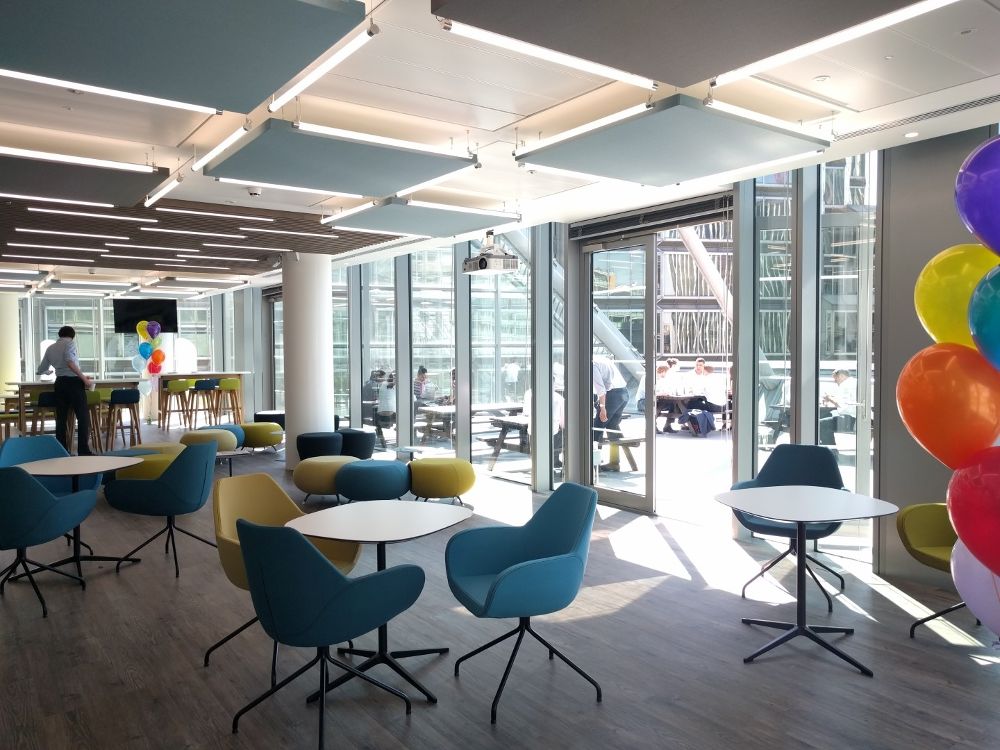 source: glassdoor.co.uk
Spend time online
Reading and looking through different news and pieces of information helps your brain remain active and ready to spark an idea that can be unique and original. Knowledge is also key to inspiration, as it creates a fertile soil for innovative ideas to emerge.
Brainstorm
Surrounded yourself by people who think differently than you and that live different lifestyles and challenge them to a brainstorming. This process will definitely offer you new perspectives and ideas that you would have never come up with on your own.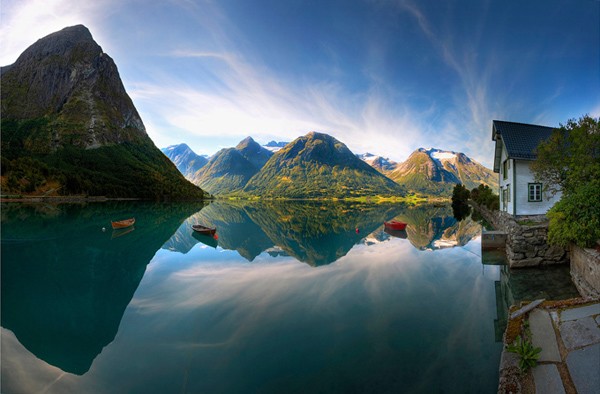 Broaden Your Horizons
Traveling is a great way to see how the rest of the world lives. You can get inspiration from seeing new ways of doing things or discovering needs you didn't know existed.
Study History
History is full of great ideas. What's more, it often contains the processes and the influences behind those great ideas. Tracing the creativity of great minds in the past can help you find new solutions in the present.
Simplify:
Sometimes a lack of inspiration can come from working on too many projects. Just try and focus on solving one problem at a time.
Keep Pushing:
Anyone can have one good idea. Unfortunately, you need a lot of good ideas to make a business work. The best entrepreneurs relentlessly follow up on their first idea and keep picking away at new problems for as long as it takes.