10 Things you might not know about Robin Sharma
For nearly 20 years, many of the most well-known organizations on the planet, ranging from Nike, GE, Microsoft, FedEx, PwC, HP and Oracle to NASA, Yale University and YPO have chosen Robin Sharma for their most important events, when nothing less than a world-class speaker will do. More about him you can find next. 
1.He believes you really don't have to make sudden changes or frightening optimizations to raise your game and revolutionize your life. Instead, just master each day, by simply devoting to delivering a few micro-wins that, over time, elevate you to a place called wow. And a league called legendary.
2. He offered 60 tips for a stunning great life that include pieces of advice such as: get serious about gratitude; expect the best and prepare for the worst; plan a schedule for your week; get a mentor; hire a coach; find more heroes and be a hero for someone, etc. More you can find here.
3. Sharma's books such as The Leader Who Had No Title have topped bestseller lists internationally and his social media posts reach over six hundred million people a year, making him a true global phenomenon for helping people do brilliant work, thrive amid change and realize their highest leadership capacities within the organization so that personal responsibility, productivity, ingenuity and mastery soars.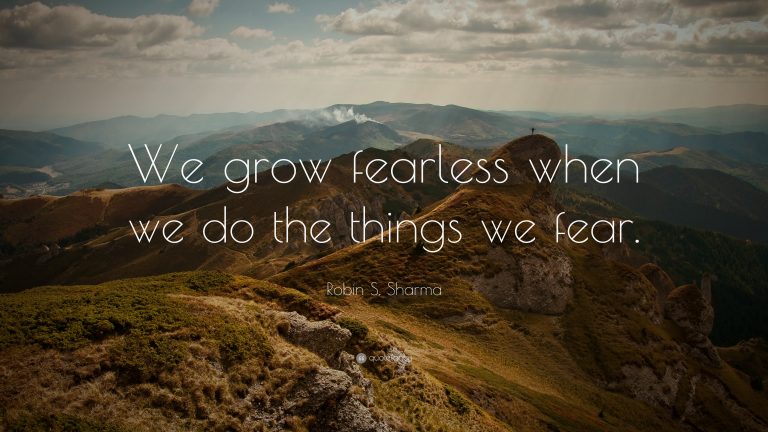 4.  He has been ranked as one of the Top 5 Leadership Gurus in the World in an independent survey of over 22,000 business people and appears on platforms with other luminaries such as Richard Branson, Bill Clinton, Jack Welch and Shaquille O'Neill.
5. Robin Sharma is one of the world's premier speakers on Leadership and Personal Mastery. As a presenter, Sharma has the rare ability to electrify an audience yet deliver uncommonly original and useful insights that lead to individuals doing their best work, teams providing superb results and organizations becoming unbeatable.
6. According to him, fear ruins more bright lives than you might imagine. Each of us, by virtue of our very human nature, has the potential to Lead Without Title and achieve great things that elevate everyone around us by our model of possibility. But the chattering voice of fear in our heads stops us from playing big.
7. He loves the word leadership. It makes him think of Mandela and Gandhi. Gates and Edison. Mozart and Beckham. Bono and Bieber. It's a word that he has been passionately building the past 20 years of his life around, reminding so called ordinary people that they are called to lead. And create. And contribute. And win.
8. According to him, the job of a leader is to grow more leaders. "If you're not building more leaders, then you're not leading, you're following. Your job (regardless of whether or not you have a title) is to help people do work they never dreamed they could do. Your job is to inspire people to own their talents, express their gifts and do the best work of their lives. That's part of what it truly means to lead".
9.  One of the quotes that changed his life is: "I learned this, at least, by my experiment: that if one advances confidently in the direction of his dreams, and endeavors to live the life which he has imagined, he will meet with a success unexpected in common hours." – Henry David Thoreau, Walden: Or, Life in the Woods.
10. Sharma believes that one should make time every day to reconnect to his / hers highest ideals and boldest dreams. Without hope, people perish.