Briac Barthes – Driving Change Through Social Entrepreneurship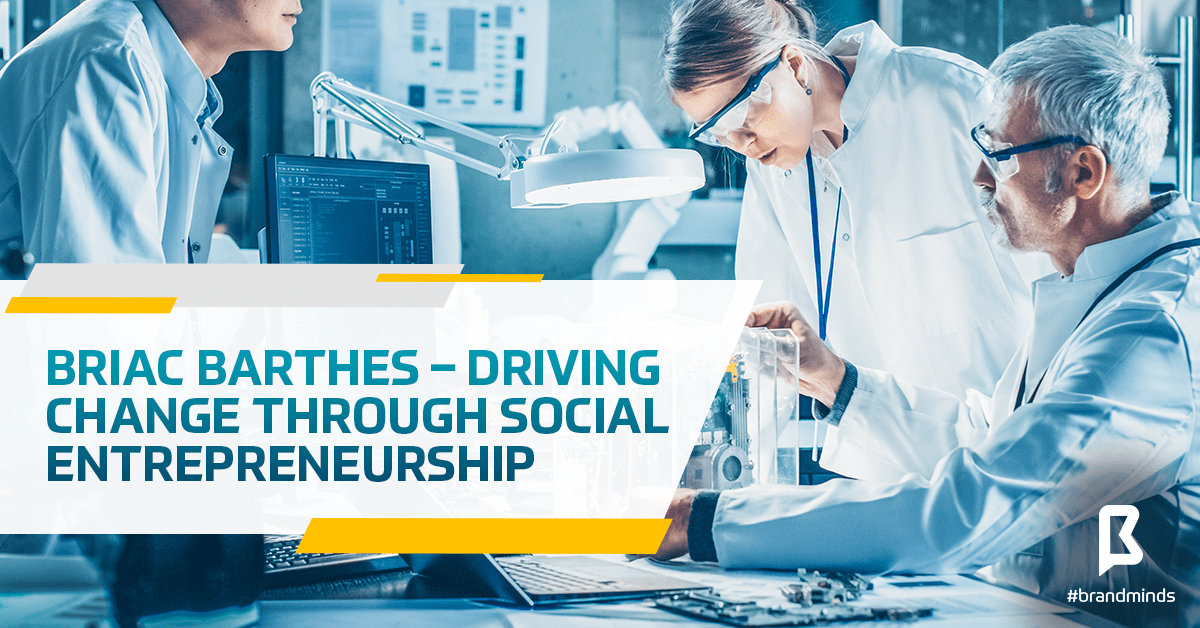 Briac Barthes is co-founder and CEO at hiLyte, a company which brings clean and affordable energy to all through its innovative solution – the Iron Battery.
In his LinkedIn resume, Briac characterizes himself as being adventurous and having a strong-minded personality.
Social entrepreneurship provided him with a purpose and a challenge – that of showing the world it's possible to do good and make money at the same time.
I contacted Briac and invited him to tell us a little bit about himself and his entrepreneurial journey.
1. In recent years, your professional career has been driven by social entrepreneurship. When did you decide to leave your home and dedicate your time and energy to social projects?
During my studies, I made a gap year and I went volunteering in Tanzania.
I felt that I was useless, and slowly I started learning Swahili and trying projects. After some time, I started a microcredit program with young people living in the street, and the day they told me that 3 of them could rent a home together and not live in the street anymore, I felt something amazing.
I decided that my next job would be to enable people who are willing to get out of poverty to do it themselves. That was in 2014. Then I came back to Switzerland, finished my studies, and started working for an event where I built my network in social entrepreneurship.
In April 2017, I needed more adventure, and to have my own project instead of helping others working on their project. So I quit my job, and I went back to Tanzania to talk to as many people as possible and discover what are their needs, and how I could build a company that helps those people.
When I talked to people and felt at what point I could change their lives with my business, then I knew I was on the right track and started working a lot for hilyte. At that time the technology was still too young so I had the first experience of entrepreneurship in Africa starting a drying tomato plant for The Ketchup Project. And when the plant got certified, I came full time on hiLyte.
2. What challenges have you encountered while developing the Iron Battery?
The first challenge we had was power.
We had a technology that was interesting but was not powerful enough and we had to work a lot on improving it.
At the same time, the technology was coming out of Berkeley, and they had patented it. So we had an agreement with them to keep on working on it for a year, but we had to decide at the end of the year if we would protect it and where.
We didn't know anything about IP at the time, so we met a lot of experts in the field who gave us a lot of insights, but none of them told us what we should do. The University was putting pressure on us, we had no money, and we heard that a big company was also trying to get the patent.
We finally could discuss directly with the other company, see that they were not the ones putting pressure on us. So we could take a decision just ourselves, and we decided that in Africa it is way too difficult to enforce IP. Therefore having a patent is not the best way to protect our business in the market we are working. Now the patent came into the public space, we have some trade secret on the technology and nobody can put a patent on top of the one that is now public.
Another big challenge was to position ourselves as a real company.
As we want to have an impact, a lot of people were seeing us an NGO who wanted to change the world, to help people, but not as a company. At each competition we were losing, we took feedback and improved the presentation.
In the beginning, we were talking a lot about the technology and the impact (what was important to us). Slowly we started talking more about the business model, about strategy, about value proposition, simplifying how we were showing the product so that anybody could understand our presentation…
In June 2018 we were selected as Mass Challenge finalists, and during the 4 months of acceleration, we presented many times. That enabled us to have a good pitch that people would like and understand. We could directly see the impact as the questions we were asked after the pitch completely changed. We won the silver place at Mass Challenge and then started winning different competitions. People had understood how our company can not only have an impact but also make money.
The next challenge was to raise money.
Even though many people believe in our business model, in our company, we needed some people to give us the money to start production and show that we can really make money. But in our Swiss network, most people don't understand that people in Africa do have money and that yes they will pay for what we offer. Some investors have shown interest, but they all wanted to see the first sales, and we needed money to start these first sales. Therefore we launched the crowdfunding. We hired someone who took care of all the crowdfunding, starting from the preparation 3 months before the actual crowdfunding. He enabled us to raise 50 000 CHF, which we are now using to prepare for the pilot sales. And this crowdfunding also gave us much more exposure, and now more and more investors come to us by themselves.
3. Share with us your vision of the future.
I believe in a future that puts humankind and nature back to the centre of the world.
We have been separating our lives into two: the professional life where we work hard to make as much money as possible, and the personal life where we use this money not to do any effort and to forget the professional life.
We are now in a crisis where there are not enough jobs for everyone to get enough money to get the comfortable life they want, and we understand that our easy lives are killing nature and that it is not sustainable.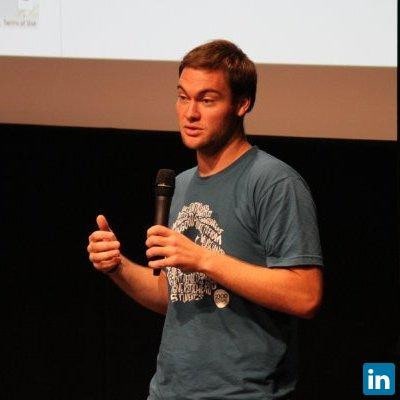 For me, we are now in a phase where we know that we have to go back to a less luxurious life that is more respectful of the others and of the Earth, but that change is not easy. However as we can see with all the young people striking for climate, the new generations understand that action is to be taken and they are ready to make change happen.
I believe that in 20 years most of this change will be over, and we will have found a new balance where people's lives are more united: almost everyone will have a job that enables him to live properly, but we will travel much less, there will be less globalization and people will have time in the evening to discuss with their neighbours.
The evolution of hiLyte in the future is also very interesting. Indeed bringing electricity off the grid is first a way of helping people develop their economy (through education, work, saving money, information….). However, that will also put some pressure on the people who have more time to work and might be tempted to work too much to get more money, which may not be the best way to happiness. However, I believe that people must have the choice of what they want to live, and giving them a possibility to get light and charge phones now will enable them to choose later what they want to do with their lives.
For this, we plan to go very fast on the African market. Once the pilots in Tanzania are done and that we have the proof that people like the product and that our model works, then we want to be in at least 5 countries in 2023 and grow fast in all regions where people don't have access to electricity.
We are also working on our second product that will give electricity after natural disasters to make sure this basic need that has now become primary for almost everyone on Earth, electricity, is fulfilled easily everywhere.
Source of the featured image: ledauphine.com
Join the Conversation
We'd love to hear what you have to say.
Get in touch with us on Facebook Group and Twitter.
All you need to know about autoplay video in Pinterest ads
Pinterest's Promoted Video ad units, introduced on August 2016, went on auto-play in 2017. The new type of Promoted Video begins playing as soon as users scroll across it in their feeds, and these ad units will also auto-play in Pinterest's search results.
"Pinterest has had to make the argument to advertisers that its 175 million users behave differently on Pinterest when compared to Facebook and Google, or even Twitter and Snap. Pinterest users come to the site and dig through products and recipes, among other things, for ideas. They then search deeper into topics, save them, and then eventually in theory acting on them later — either by cooking the dish or buying a product. Pinterest's pitch is that unlike Facebook and Google, which can offer a compelling ad product for one point of that part of a customer's buying life, it can offer products across the whole timeline," wrote TechCrunch.
Moreover, said AdWeek, "Pinterest announced that Nielsen Mobile Digital Ad Ratings will measure audience reach of campaigns using Promoted Video with auto-play, while Moat will provide data on viewability, or how much of the videos were in view. They join existing measurement partners Millward Brown for brand lift and Oracle Data Cloud to measure the impact on offline sales".
According to Pinterest's Business page, Promoted Video delivers dramatic results, including lifts in brand awareness and favorability. Plus, using Promoted Video to show your ideas in action produces big gains in intent to act. "With 80% of Pinners using mobile devices to access our platform, it pays to use Promoted Videos, a naturally engaging format that can quickly capture the interest of this on-the-move audience," concludes the post.
10 Things you might not know about Jonas Ridderstrale
Dr. Jonas Ridderstråle, the author behind the bestseller Funky Business in 2000, is one of the worlds most significant and respected business thinkers and speakers.  He is at the forefront of the new generation of management gurus and has been ranked among the top for 11 consecutive years in Thinkers50, the biennial ranking of management thinkers.  As late as 2011 he was ranked number five in Europe, and among the top in the rest of the world.
More things you might not know about him:
Jonas has an MBA and a PhD in international business and was recognized as Sweden's outstanding young academic of the year. In 2007, he was awarded the prestigious Italian Nobels Colloquia award for "Leadership in Business and Economic Thinking". Jonas is currently a visiting professor at the internationally acclaimed business school Ashridge in the UK. His research has been published in leading academic journals.
2. His forceful blend of academic rigor, imagination, humor and highly dynamic presentation style has inspired audiences from Moscow to Mumbai and San Francisco to Shanghai. Jonas' diverse client list includes Fortune 500 companies, major government bodies, sports teams as well as trade unions.
3. Dr. Ridderstråle's ideas and work have attracted huge media coverage throughout the world. He has appeared on CNN's "Global Office" in an extended interview exploring the ideas behind his books. Elsewhere, he has been featured in Fortune, Fast Company, Time Magazine, Financial Times, The Times, Stern, Newsweek, Paris Match, and many other publications worldwide.
4. Jonas asks questions that trigger new thoughts and discussions. In our deregulated world, more and more responsibilities rest with the single individual. So, we must all arm ourselves with the knowledge needed to take smart decisions.
5. His intention is that his thoughts should help you give birth to your own unique ideas. That is what will have an impact on the competitiveness of your business and your own career.
6. The title for his second book, Karaoke Capitalism, came out of the frustration that the companies didn't companies use the golden opportunities of new technologies. "I saw too little innovation from a management and leadership point of view. The criticism we received for these books [both co-written with Kjell Nordström] was, "yes, it's fun and interesting and written in an appealing way – but how do you actually do it?", he once declared.
7. Since psychological and social capital are so important, he believes we have to rethink a lot of the basics in management. Most traditional management presumes you can move from envisioning straight to execution, forgetting engagement. It equates great leaders with those who have Eureka moments. But to deliver real change you have to be able to tap into people's emotional capital too.
8. He believes that him and Kjell Nordström are different on the market, in terms of the examples they use. Instead of examples that would make sense to a traditional CEO, or someone who has spent twenty to twenty-five years in the economics library at a university, they use examples that make sense to people in general.
9. He and his partner have taken more of a horizontal analysis approach where they look at societal changes – such as in art, culture and music – and explore how it interacts with business. "We paint a picture of the broad societal trends, which is not unusual, but then we link those trends to what's happening within corporations, the field of leadership and management, and the field of strategy," Jonas said for ideaconnection.com.
10.  He thinks that talent is a little bit more complex as a concept than knowledge, because talent includes more than the intellectual capital that used to make and still makes some organizations competitive. 
​
How to choose the best antivirus software for you – Part II
We continue the list of pieces of advice that will help you take a very documented and precise decision while choosing your antivirus software, after last week's article.
According to pcworld.com, to find out about the biggest names in antivirus, you should visit  AV-Test's Windows home users page. Here, you'll find a breakdown by Windows version, with each program rated on three criteria: protection, performance, and usability. The companies are listed in alphabetical order, but you can click on any of the criteria points to get a ranking based on that (performance, for example). Each category is rated on a six-point scale represented by a group of circles. More colored-in circles means a better score.
According to  heimdalsecurity.com, 3 ways you can find the best free or paid antivirus for you are through: user opinions, expert reviews and independent testing.
Cybersecurity forums are still some of the best places you can check to find good and trustworthy reviews and comparisons of antivirus software. You may also use Quora (The website is designed so you can quickly access your areas of interest. You can ask a question or just simply browse it looking for your areas of interest), yahoo answers (centers on the experience and knowledge of everyday users rather than the knowledge of experts), reddit (Ask Reddit users to compare various antivirus software and you will end up with a very lively conversation among users that covers almost every antivirus program imaginable. 'Redditors' will talk at length about the pros and cons of one antivirus or another.), trustpilot (Reviews of antivirus programs are another way to choose the product that fits your needs. Most people read the reviews on the developer's page, but it's impossible to be sure which review is real and which isn't.).
The next step would be looking for the experts' opinions, that are well-documented.
Paid-for antivirus software
Many people keep their computer safe by paying for a security suite, which will usually include antivirus software, protection against scams and a firewall. Most brands have options for just one device or, for more money, multi-user licences so you can install the same protection on two or more computers in your home. Some also allow you to pay extra up-front for a further year or two of cover.
Pros: Provides an all-round security solution accessed through a single interface. Individual components are automatically updated at the same time so you get protection against the latest threats. Cons: They can be expensive and you'll also face ongoing costs, usually in the form of an annual subscription, to receive updates after the initial period of protection is over (usually a year). Some security suites can place a drain on system resources, too, potentially slowing down your computer.
Pay attention to the performance
Security products are, by nature, programs that require quite a bit of computing resources in order to do their job. They will definitely use more computing power than your media player, for example. If your computer is not the most powerful on the market, you should take into consideration the performance aspect:
Have a small impact on the boot timings of your computer. Your Windows should start almost as fast as it did before you installed your security product.
Have a small impact on your computer's performance. A very effective security solution is no good if it bogs down your computer. A good security product will know how to use your computer's resources in a way that doesn't negatively impact your computing experience in terms of performance and responsiveness.
Be fast in scanning your computer for malware. Good antiviruses tend to be faster than others when it comes to scanning your computer for malware threats.
When choosing the right security product for you, you should check whether the additional tools are:
Security-oriented. If a security product gives you for free additional tools that are not security oriented, we believe that they are not worth buying. Those tools are probably just a means to a marketing end.
Useful. Whatever they do, the additional tools you get when buying a security product should be useful to you. They shouldn't be just clones of tools that are already found in Windows.
Don't harm your security or your privacy. Some vendors choose to bundle additional tools that are not helpful in increasing your security or privacy. On the contrary, they are harming it. If a security solution includes shady toolbars, web browsers, browser add-ons or any other tools that lower your security or privacy, you should stay away from that product.
Don't involve additional costs. If you need to pay more money in addition to what you already paid for the security suite, they're not worth it.
Usability is key 
According to Digital Citizen, a good security product must be easy to use both by knowledgeable users as well as casual users with little to no knowledge about security. Here are some of the facts that they are pointing out:
Be easy to navigate. A good security solution should provide you with an intuitive way of navigating through its various windows, tabs, menus and settings.
Be easy to use on devices with touchscreens. The era of the plain old monitor is dead. These days, the number of PCs with a touchscreen on them is increasing at a very fast rate. Thus, more and more people use touch in order to control how software works. A good security product should have large buttons, tiles, switches of all kinds, check marks and so on – control elements that are easy to touch with your finger too, not only with a mouse's cursor.
Be easy to understand. No matter how easy it is to navigate through a user interface, it's no good if you don't understand what each and every item and setting means. The configuration options that are offered should be easy to understand by all users.
Be easy to configure. Good products are products which are easy to set… not like those at IKEA :). Security products should be easy to configure.
Provide you with easy to find documentation. Just like any good product, good security products must provide an easy way to access their documentation. If Help documentation is available but you can't find it, what's the point?
Give you complete control of how it works. Many people look for security products that don't require any special configuration. But there are also people who want to set each and every detail of how a security product works. If that's the case for you, a good security product must provide you with complete control.
According to heimdalsecurity.com, " no single antivirus solution is enough to keep you safe. Even antivirus developers encourage you use multiple security software programs to keep you safe. If malware passes one software, they will have to face another, and with each new step chances of infection drop dramatically".
And last, but not least, your attention and your smarts are some of the best antiviruses out there. Pay attention before opening any mail or links received on social media websites, delete the suspicious ones.
How the UK marketers feel towards the GDPR
Only 11% of marketers already have systems in place to ensure they don't fall foul of the legislation, as shows data from YouGov and The Chartered Institute of Marketing (CIM). From May 2018, the  EU General Data Protection Regulation (GDPR) will come into effect. The reform is one of the most significant in years at 200-pages long and formalizes concepts like the 'right to be forgotten', data breach accountability, data portability and more. Huge fines of €20m, or up to 4% of global revenues, have been threatened for non-compliance.
The study into the challenges and opportunities facing those in the industry was based on two separate surveys from YouGov and the CIM. Key findings from the former, which surveyed 225 marketers found that for those in the UK, Brexit (55%) and a recession (47%) were the top concerns for the year ahead. Only 13% of those quizzed said that GDPR would be a significant cause of worry, with just 31% admitting they do not know whether their business has taken steps to ensure they're compliant.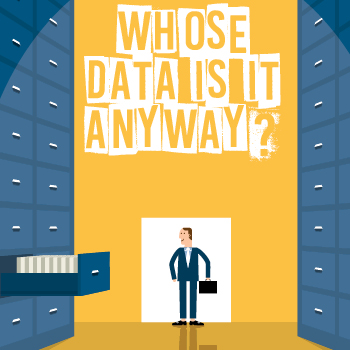 source: The Chartered Institute of Marketing (CIM)
The CIM's dataset from 112 members revealed that 70% of marketers are concerned about factors outside of their control, including data breaches, impacting on their brand. The introduction of GDPR will have huge ramifications for marketers who handle personal data and also place demands on businesses to demonstrate informed consent to use consumers' personal data for marketing purposes – something marketers have  previously expressed anxiety over.
Chris Daly, chief executive of the CIM said that while marketers were conscious of impending challenges like Brexit and other digital trends, they have to make sure it doesn't obscure other issues.
"It is concerning to see that GDPR has not been fully considered, given the wide-reaching impact this will have on business areas which deal with data – marketers' natural habitat. Given the concerns that emerged from consumers last year over how businesses collect and use customer data, marketers must make sure they are prepared and ready for GDPR sooner rather than later. By staying on the right side of the incoming legislation, marketers are best placed to safeguard not only their business' reputation, but also its finances."
The report, "The Challenges and Opportunities facing Marketers in 2017", features the results of a YouGov survey of 255 marketers, in which more than half (55%) said the UK's exit from the European Union was among their top concerns.
As a result of the UK's looming constitutional changes, 54% of marketers said they expected to see an increase in "Brand Britain" messaging, and 19% said they were already looking at how to incorporate this into their own marketing.
Further data from a survey of 112 CIM members, conducted via Survey Monkey, reveals that:
70% of marketers are concerned about factors outside of their control (data breach, tax scandals, workers' rights problems) impacting on the brand
95% think marketers need more influence and involvement with the broader business in order to protect brand reputation
Despite the influence social media gives consumers, only 18% of marketers are confident they can handle anything social media throws at them.
One of the key drivers for this is the impact of social media, which gives consumers a platform to shine a light on bad brand behaviour – in fact, 89% of marketers believe the Internet, and social media in particular, gives consumers more power to effect change over brands. However, 21% of marketers feel that while they can manage social media daily, they would struggle in the midst of a Twitter storm. Half of marketers (49%) also say they are not getting the most out of their social media, with 22% attributing this to a lack of investment. While marketers are trying to keep up with changing customer expectations, it would seem some are being held back by the business.
The secret to winning a Cannes Lion
No matter the changes that the advertising world saw in the last years, Cannes Lions remains the most important festival of the industry and its awards the most wanted and desired. Therefore, it's only natural for all the agencies and marketers to be curious to know the secret of winning one. So what are the ingredients that turn your campaigns or executions into possible winning ones? The important, big awards are given to disruptive, irreverent, totally different pieces of work that are known and loved at an international level.
Looking at the works that one and listening to several jury members, we were able to highlight some points that will give you a clearer picture on the topic.
"We felt the new integration is about transcending intermedia and really integrating into culture and society," said Jury President Tham Khai Meng, for AdAge.com.
Works that push humanity forward.
Works that are deeply original and sharable.
Campaigns that effectively impact business objectives
New ideas that change people's perspectives. When inspiration is combined with a  rigorous experimentation program, companies can push today's marketing innovation.
Intuition balanced with data, big ideas with bold experiments, inspiration with rigorous validation.
What wins a Grand Prix in a particular category is work that represents best the category and shows the way forward to the industry.
Old ideas reinvented and putting things in a completely different perspective
Including a societal angle in your campaign when producing your case study.
Going big (a strong idea, consolidated by a depth of the execution and all the content created around it). Jury members were very vocal in saying that they wanted to focus on work that had been widely shared, got press coverage and was being made by big real brands.
The PR component of the campaign becomes more and more important. No winning campaign has been "discovered" at Cannes. All Grand Prix winners were operations that had been already widely shared and talked about in the media, and had also made an impact on marketers all over the world, even before the start of the festival.
The concept is still the king.
Using emotion and focus on a positive attitude. Let's not forget that jurors are humans as well, and if you can make them feel something, you're much closer to being in the winner's circle. The stronger the emotion, the better.
Short videos presenting the campaign's idea, execution and results. The shorter and to the point as possible, the better.
"Work that has impact far beyond its initial intention or that creates a category shift is work that stands out. It's often not the big brands, but the truly smart, innovative, and conscious work that scores highest with the judges". – Sue Daun, Creative Director Intebrand London.
Inspiring creativity envy.
Works that break the rules and do not conform to what we expect to see—work that transcends a category.
The best media mix for your brand in 2017
The media market is changing under our eyes, each year bringing something new. It's more than obvious that, even if you are representing a smaller brand, it's not enough to rely on a website or social media page alone if you want to be competitive in the marketplace. Moreover, the media channels that used to work very good for you two or three years ago may very well not be the best ones to use anymore.
According to Initiative and their report Media Fact Book 2016, in Romania the TV continued to be in 2015 the rising engine of the media market, having a push of volumes of 7 percent compared to 2014 and reaching the EUR 212 million margin. Other channels that grew were the online (a boost of 12 percent and reaching EUR 57 million) and the radio (a 5 percent boost, until EUR 19 million). The OOH remained stable at EUR 28 million.  Moreover, Initiative estimated that the media market would reach in 2016 EUR 351 million this year, following a 6 percent growth. The evolution on each channel is similar to the one in 2015 – the TV market will grow with 6 percent, the online with 12, the radio with 5, while the OOH will remain the same and the print would continue to drop still with 10 percent. In this context, the approaching of the digital next to the TV in the consumers' preferences are, the amplitude that the mobile took, the influence of the multi-screening or the forever bigger importance of the content's quality has over the rise of the media budgets.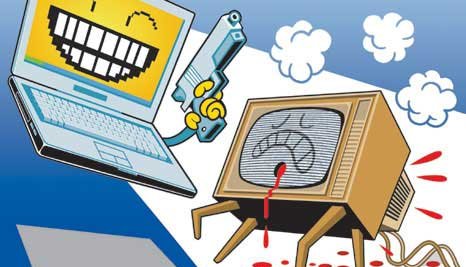 source: Linkedin
With a well-chosen media mix, you can build the kind of name recognition and buzz for your company that isn't possible with single-pronged approach. A mixture of owned, paid and earned media will help ensure your marketing efforts are reaching your target audience.
Consumers want brands that are useful and accessible, and most of all, entertaining. Marketers will continue to pull out all the stops to counter declining ad receptivity. In 2017, we'll see more branded content and less regular advertising. Get ready for more native content, short and long form video, branded filters, and emoji and PR stunts. But it won't end here. The specialists forsee that the marketers will forge ahead with new technologies such as 360 video, augmented reality, virtual reality and artificial intelligence (chatbots performing customer service and sales functions), making the landscape ripe for new creativity. Marketers will also closely monitor effectiveness as studies start to show which formats consumers find annoying and intrusive, particularly on mobile.
These advancements create new challenges for marketers. Far from a controlled consumer view of a brand (TV, outdoor, instore), marketers will face multiplatform, multi-device, in and out of walled gardens, all differently experienced by every consumer. Geotargeting will be seen as a commercial opportunity and Snapchat itself is using geofilters to let people know where to find a Snapbot vending booth. Brands will move quickly into customized/personalized creative content, delivered in a targeted way via programmatic buying. We will see more sequential content as marketers consider using retargeting for a more strategic and persuasive catenation of consumer messages.
In a media landscape of ongoing dramatic change, advertisers will more aggressively adopt multiple media alternatives to reach and connect with their audiences throughout 2017. Synergies will become more important than any single channel and the collective weight of all channels put together. Marketers will be focused on understanding the role each media plays within a broader plan and how they rub off to produce synergistic effects. The concept of synergies has been around for some time but what has changed is the planning aspect and the application of a discipline to the selection of channels to maximize its impact. Cross media studies conducted by Kantar Millward Brown show that globally 25% of media effectiveness has been attributed to synergies, and nearly 40% in APAC. These numbers are not only growing but increasingly we are seeing non-TV synergies emerging as advertisers and agencies start to get their heads around this. The two broad parameters needed to leverage synergies are – creative synchronization and media duplication and phasing.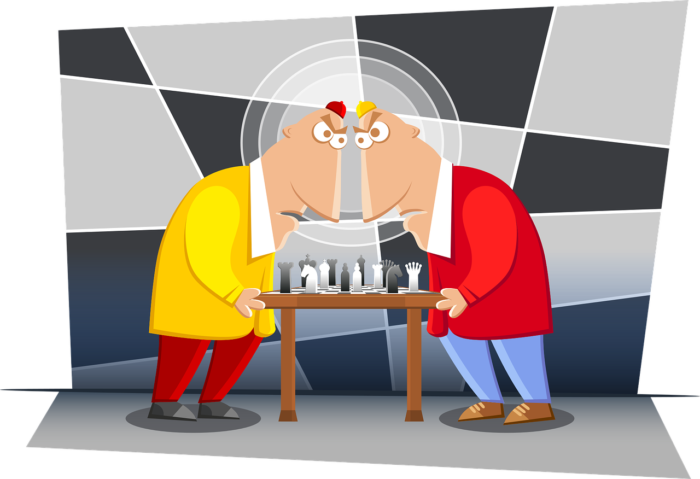 source: Digital Land
"A "big idea" is important for creative synchronization to occur, but it's also about adapting the message to the medium and following a common theme across a campaign. For example, it's unlikely that a 30 second TV ad will work as well on YouTube or Facebook because these media have different characteristics. But they offer opportunities for forming different kinds of relationships that meet consumer needs at different times and occasions. Optimising media duplication and phasing can go a long way in driving synergies but as a first step, marketers will need to ensure that every medium has a role to play within the broader media mix. Roles will be in terms of driving 'reach and or frequency' or various aspects of how people think, feel and make decisions about the brand," said Straford Rodrigues, Media & Digital Director, APAC at Kantar Millward Brown.
Therefore, every brand needs to create its media plan accordingly to its target, expectations and business plan. The strategy is more important than ever: setting clear objectives, finding the right opportunities, integrating your message and your true content, exploring, creating, producing and measuring.
Apart from the media planning itself, don't forget the fact that the content is the KING and it needs to be as powerful, sincere and creative as possible.