Global edtech industry to grow to $181 billion by 2025
The global edtech industry is expected to grow to $181 billion by 2025, at a CAGR of 16%.
What is edtech?

How big is the edtech industry: stats and facts

Emerging technologies driving the edtech industry

Solutions of the edtech industry

Key factors driving the growth of edtech

Key restraining factors of the edtech market
1. What is edtech?
Edtech is the abbreviation for educational technology.
Educational technology is the combined use of computer hardware, software, and educational theory and practice to facilitate learning.
The edtech industry refers to the market of educational technology and the companies creating such technology.
There are a few major segments within the edtech realm, including early childhood, K-12, higher education and lifelong learning.
Among the most important products of the edtech industry are lecture capture solutions, student information management systems, education hardware, online language learning, and adaptive learning.
Students, corporate employees and lifelong learners are the end beneficiaries of the EdTech industry.
2. How big is the edtech industry?
The edtech industry is a multibillion-dollar industry.
Here are the most relevant edtech industry stats and facts:
43% of the total number of edtech companies globally are based in the US – 1,385 edtech companies. India is the runner-up with 327 edtech companies (source);
K-12 occupies the largest segment (46%), while higher education and lifelong learning together occupy the other 54% (source);
K-12 also generates the largest revenue share (42%) (source);
Game-based learning is anticipated to be a growing trend in the K-12 sector (source);
The preschool segment is the fastest-growing segment of the edtech industry;
70% of the market is driven by the business segment;
The hardware segment accounted for the largest share of 42.7% (source);
In 2020, U.S. education technology startups raised over $2.2 billion in venture and private equity capital across 130 deals, according to the EdSurge edtech funding database, 30% increase from 2019 (source);
Over $16 billion of venture capital raised by education companies across the world in 2020 (source);
China and India raised 77% of the global venture capital (source).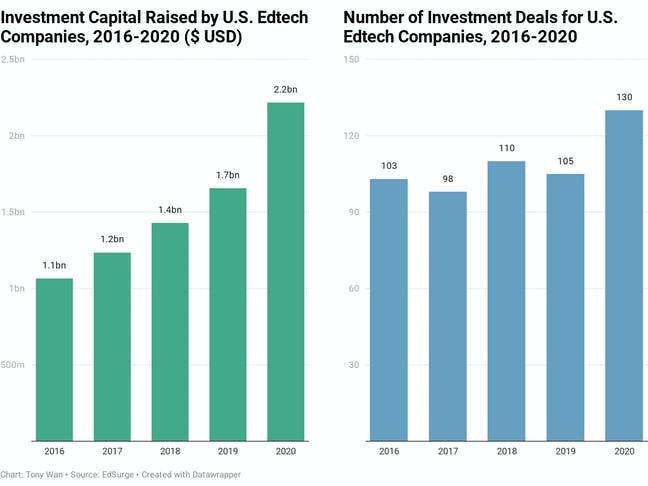 3. Emerging technologies driving the edtech industry
Virtual Reality in education
Virtual Reality in education is used to enhance student learning and engagement. The student is provided with visualizations that wouldn't be possible in the traditional classroom. Using virtual reality in the classroom creates interest and increases student engagement.
Augmented Reality in education
Augmented Reality in education enhances the learning of abilities like problem-solving, collaboration, and creation to better prepare students for the future.
AI and machine learning (adaptive learning) in education
AI and Machine Learning help teachers find out what a student does and does not know. Then they provide additional support by building a customized study schedule for each learner considering the knowledge gaps.
Robotics in education
Robotics boost students' creativity and practical skills. By using robotics, students increase their collaboration and communication skills.
Blockchain in education
The blockchain helps educational institutions keep a clear digital transcript, the ledger of records and payments for each student.
It provides a database where student's certificates and information can be stored as they further continue their professional qualifications.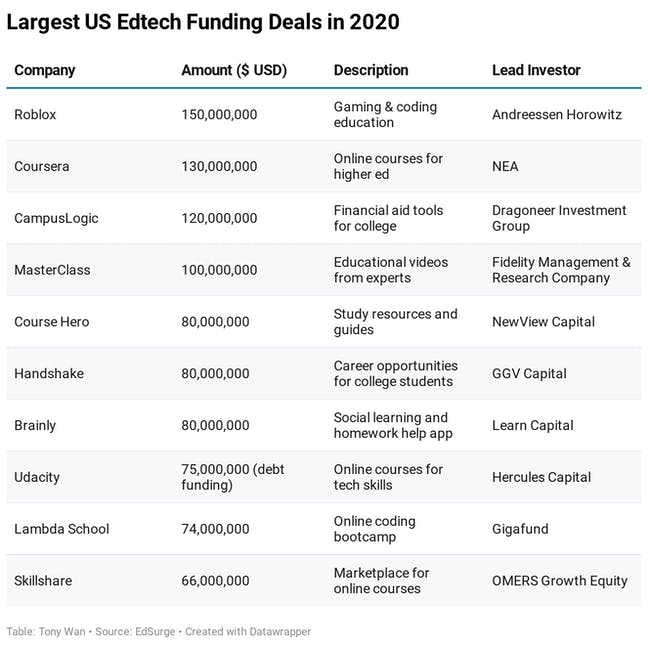 4. Solutions of the edtech industry
Here are a few categories of solutions developed by the edtech industry with a product example for each category:
Adaptive learning platforms
Adaptive learning is a computer-based and/or online educational system that modifies the presentation of material in response to student performance.
Kinteract is a collaborative teaching and learning tool that provides evidence-based learning anytime, anyplace, anywhere.
Behaviour and reward systems
A behaviour and reward system uses gamification in the form of points or badges to reward learners receiving a certain score on a quiz.
Epraise is designed to do three things: motivate students, engage parents and save teachers time.
Careers guidance platforms
A career guidance platform provides a career decision model, career tests and other tools that can help career counsellors and career coaches deliver reliable career counselling services.
Unifrog is a one-stop-shop for whole-school careers guidance.
Continuing Professional Development (CPD) and training platforms
Teacherly is a collaborative teaching platform to plan, create and teach amazing lessons.
Learning platforms
Learning platforms are an integrated set of interactive online services that provide teachers, learners, parents and others involved in education with information, tools and resources to support and enhance educational delivery and management.
Kapow Primary provides inspiring demo videos, lesson plans and classroom resources for subjects beyond the core curriculum.
Parent engagement platforms
Parent engagement platforms enable schools to involve families within their child's education through real-time updates on their teaching and learning.
Learning Ladders is how outstanding schools accelerate learning, improve wellbeing, and save teacher time.
Tutoring platforms
Tutoring platforms are online environments where tutors and learners participate in separate physical locations.
Manning's Online Tuition provides 1-to-1 or small group online lessons in all subjects at any level.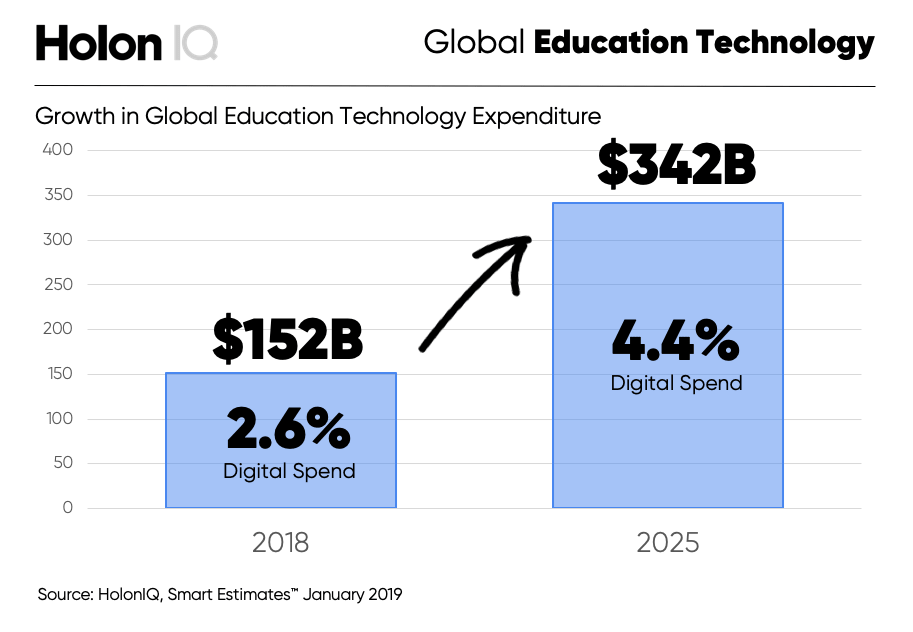 5. Key factors driving the growth of edtech
Increasing penetration of mobile devices
Easy availability of internet
Growing demand for eLearning solutions
Impact of COVID-19 pandemic
The shift from traditional education towards digital formats observed among parents and students
The rise of the inclusive learning environment
The increasing role of digital learning in supporting adults to scale up their skill sets throughout their career.
Lifelong learning is becoming a growing trend among adults and corporate workers
Massive Open Online Courses (MOOCs) are gaining increasing prominence across the globe
Globally declining Data prices
Declining device cost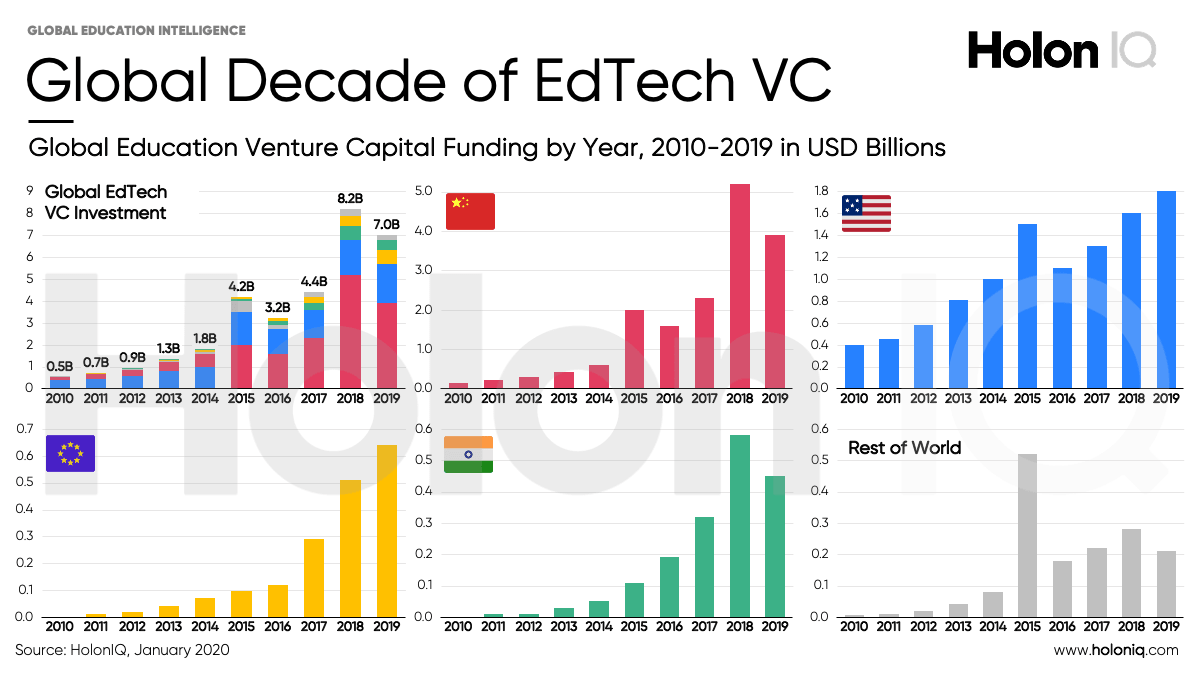 6. Key restraining factors of the edtech industry
Lack of awareness pertaining to the advantages of advanced learning platforms
The high implementation cost of e-learning systems
System security and privacy
Too much time spent in front of a computer screen may be harmful
It requires self-discipline
Can prove challenging due to the lack of personal contact with the trainers
The main challenge facing the edtech industry and its players is the lack of differentiation between solutions.
Join the Conversation
We'd love to hear what you have to say.
Get in touch with us on our LinkedIn Page, Facebook Page, Twitter or TikTok.
Achieve competitive advantage with the Porter Diamond Model
Looking to achieve a competitive advantage in international markets? Apply the Porter Diamond Model!
On this page:
What is the Porter Diamond Model?
What are the four attributes discussed in Porter's Diamond Model (with examples)?
How do you use Porter's Diamond?
1. What is the Porter Diamond Model?
The Porter Diamond Model, also known as the Porter Diamond Theory of National Advantage is a business framework that describes a nation's competitive advantage in the international market.
The Porter Diamond Model also refers to innovation and why certain companies based in certain nations are capable of consistent innovation.
The model was created by economist and researcher Michael Porter whose expertise focuses on market competition and company strategy.
If you follow this blog, you are already familiar with Mr Porter and his earlier business framework, Porter's 5 Forces.
2. What are the 4 attributes discussed in Porter's Diamond Model?
The Porter Diamond Model analyzes a nation's advantage against four broad attributes that each nation establishes and operates for its industries:
Factor Conditions
Demand Conditions
Related and Supporting Industries
Firm Strategy, Structure, and Rivalry
Porter Diamond Model – Attribute #1 – Factor Conditions
This attribute defines the nation's position in factors of production, such as labour, land, natural resources, capital or infrastructure, necessary to compete in a given industry.
It is worth noting that these factors are not inherited, but created.
According to the Porter Diamond Model, having a general workforce that is high school or even college-educated doesn't constitute a competitive advantage.
To become competitive in the industry, a nation's workforce must be highly specialized in an industry's particular needs.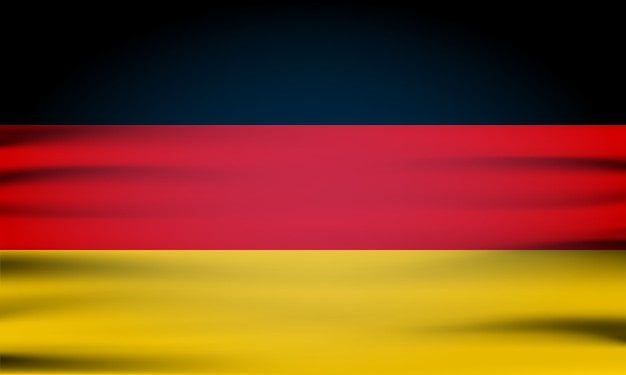 In Germany, the largest industry sector is the automotive industry.
The country is a primary location for innovative car manufacturers and suppliers and home to powerful car manufacturers such as BMW, Audi, Volkswagen, Mercedes etc.
The German automotive industry benefits from a strong industrial core, first-class infrastructure, a highly-skilled workforce and cutting edge research and development.
One of the factors underlying the German success is that the workforce is created. German students benefit from the country's dual system of education where they combine vocational education with apprenticeships. This type of education supplies the country with a steady flow of highly skilled workers.
Nations succeed in industries where they are particularly good at factor creation. Competitive advantage results from the presence of world-class institutions that first create specialized factors and then continually work to upgrade them.

Michael Porter
Porter Diamond Model – Attribute #2 – Demand Conditions
The second attribute of the Porter Diamond Model refers to the nature of home-market demand for the industry's product or service.
Demand conditions include the nature of domestic buyers and of emerging buyer needs.
In a nation where the domestic buyers are the world's most sophisticated and demanding buyers for the product or service, the nation's companies gain competitive advantage.
Demanding domestic buyers pressure companies to improve, innovate and upgrade their products. Thus preparing them to rise to the challenges of buyers in other nations.
Amazon is leading the eCommerce industry in the US and worldwide.
What makes Amazon so successful on both domestic and international markets? The company's focus on customer satisfaction.
Every product and service developed by Amazon is designed to delight customers and build a system around true customer obsession. Read this article to learn more.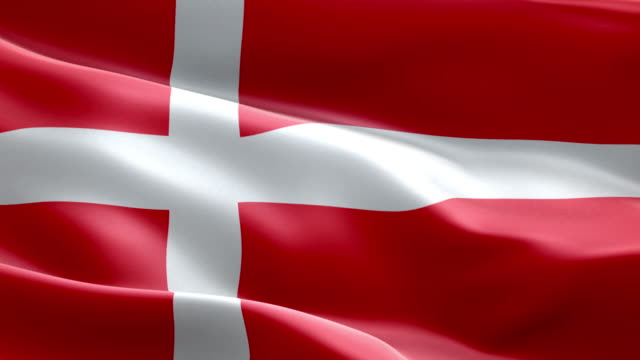 Denmark is the world's leading country in cleantech.
40% of Denmark's total power consumption is covered by wind turbines with the goal of raising to 55% by 2030.
Everyone in Denmark is working to achieve this goal: the government, local authorities, corporations and the public.
Denmark's energy transformation started in the 1970s when the country faced a severe energy crisis which left Denmark crippled. In just a few decades, the country veered from fossil fuels to clean energy.
Today Denmark holds exceptional cleantech opportunities with a collaborative business environment, government support and attractive framework conditions.
Nations gain competitive advantage in industries where the home demand gives their companies a clearer or earlier picture of emerging buyer needs, and where demanding buyers pressure companies to innovate faster and achieve more sophisticated competitive advantages than their foreign rivals.

Michael Porter
Porter Diamond Model – Attribute #3 – Related and Supporting Industries
This attribute reveals the presence or absence in the nation of supplier industries and other related industries that are internationally competitive.
Internationally competitive home-based suppliers create advantages by delivering the most cost-effective inputs in an efficient, early, rapid, and sometimes preferential way. Developing a close relationship between your company and its home-based suppliers is mutually beneficial.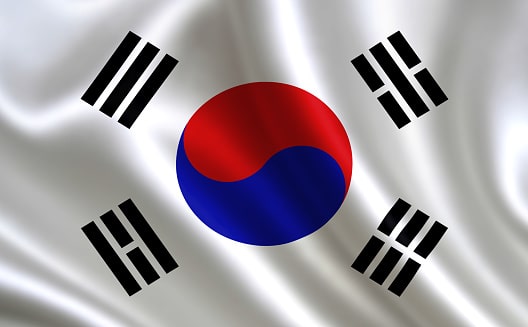 South Korea is the world's largest producer of semiconductors. The semiconductors industry is a supplier for a wide range of other tech-oriented industries such as smartphone manufacturers, CCTV cameras, car manufacturers etc.
The country is home to leading high-tech companies such as Samsung, Hyundai or LG.
Porter Diamond Model – Attribute #4 – Firm Strategy, Structure, and Rivalry
The Firm strategy, structure and rivalry attribute highlights the conditions in the nation governing how companies are created, organized, and managed, as well as the nature of the domestic rivalry.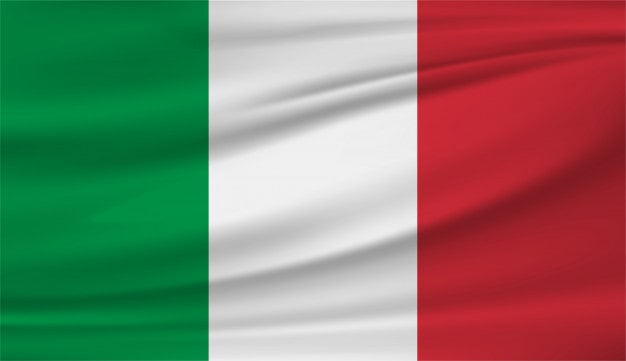 In Italy, for example, successful companies are often small or medium-sized family-run companies.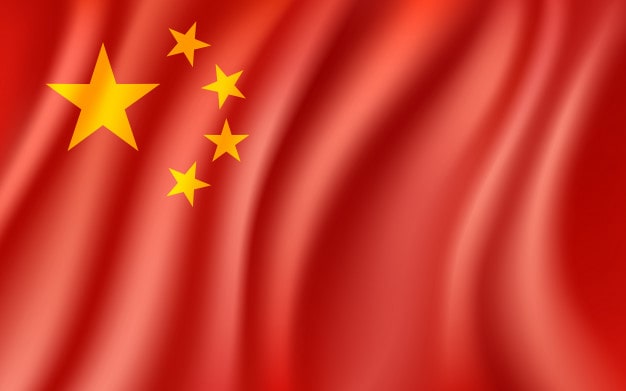 In China, 85% of enterprises are state-owned and lacking in market flexibility.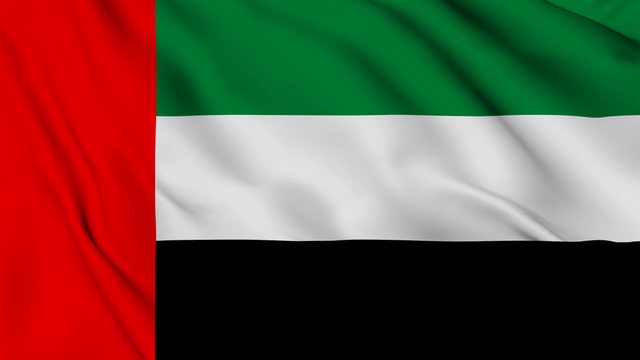 In the United Arab Emirates, the law required foreign companies to set up their businesses in partnership with an Emirati sponsor. Starting in November 2020, the government changed the law to allow 100% foreign ownership of businesses.
These four attributes make up the foundation upon which nations build their business environment. This environment determines how companies are born and how they learn to compete.
3. How do you use Porter's Diamond?
Is your company looking to achieve international competitive success?
Here are 6 main insights provided by the Porter Diamond model:
availability of resources necessary for competitive advantage in the industry of your choice;
availability of skills necessary for competitive advantage in the industry of your choice;
information that shapes the opportunities;
directions in which companies deploy their resources and skills;
goals of the owners, managers, and individuals in companies;
the pressures on companies to invest and innovate.
If your company is planning to achieve a competitive advantage in the industry, investigate to which extent the national environment supports the rapid accumulation of specialized assets and skills.
Or whether or not the national environment affords better ongoing information and insight into product and process needs.
Does the national environment pressure companies to innovate and invest?
If the answers to these questions are affirmative, then your company could gain a competitive advantage and upgrade those advantages over time.
The story behind the brand: Louis Vuitton
Louis Vuitton is leading the global luxury goods industry. Here is the brand's story.
Louis Vuitton – the leader of the global luxury goods industry
With a brand value of over $51 billion in 2020, Louis Vuitton is the most valuable luxury brand in the world.
The company operates in 50 countries, has a retail network of 5003 stores worldwide and earned 44,7 billion euros in revenue for 2020.
One of its latest flagship stores was inaugurated in February last year, in Japan. The Louis Vuitton Maison Osaka Midosuji is a stunningly designed store which hosts Café V, the first-ever Louis Vuitton café, as well as its first restaurant, Sugalabo V, offering cuisine with Franco-Japanese influences.
Business in Asia is booming for Louis Vuitton and other luxury brands. Countries such as Japan, China, India and Singapore have welcomed Louis Vuitton.
The brand opened its first store in Japan in 1918 and up until the early 2000s, the Country of the Rising Sun accounted for more than half of its sales.
Surveys show that 92% of Japanese women own a Louis Vuitton handbag.
China is another success story for the brand. The French leader entered the Chinese market in 1992 and has seen a steady rise in its sales there. How else to show success and status than to flaunt an elegant Louis Vuitton bag on your arm?
Last year, sales in mainland China rose by more than 50% and in August, the brand reported record sales of US$ 22 million at its largest store in Shanghai.
Louis Vuitton, the man – craftsman and innovator
Louis Vuitton was born to a working-class family in eastern France. When he was 16 he left his family and came to Paris in search of a better life.
Louis arrived in a thriving city in the midst of industrialization. Trains were becoming the preferred means of transportation for people. And with frequent travellers came the need for more durable travel pieces which could both protect travellers' belongings and withstand longer journeys.
Thus the young Louis started apprenticing for Monsieur Maréchal, a successful box-maker and packer.
Under the guidance of the trunk-master, Louis became a valued craftsman and seventeen years later, he opened his own shop in Paris – he was 33.
He soon introduced his first innovation. At the time, trunks had rounded tops to allow for water to run off. The downturn – stowage was inconvenient. He introduced the flat-top trunk which was easily stacked. He also made the trunks waterproof by using leather.
Georges Vuitton – developing the brand
When Louis passed away at 70, his son, Georges took his place at the helm of the company.
His father established the company, but Georges developed it into a global brand.
The travel trunks made by the Vuitton company were sturdy and luxurious looking which attracted burglars. With the goal to protect the traveller's belongings from burglars, Georges designed a new lock for the brand's trunks.
After years of development, the locking system, which is still used today, proved revolutionary, making the Vuitton trunks impossible to be picked by burglars.
In 1896, to honour his father's legacy, Georges introduced the first LV monogram. The monogram was patterned with LVs, quatrefoils, and flowers.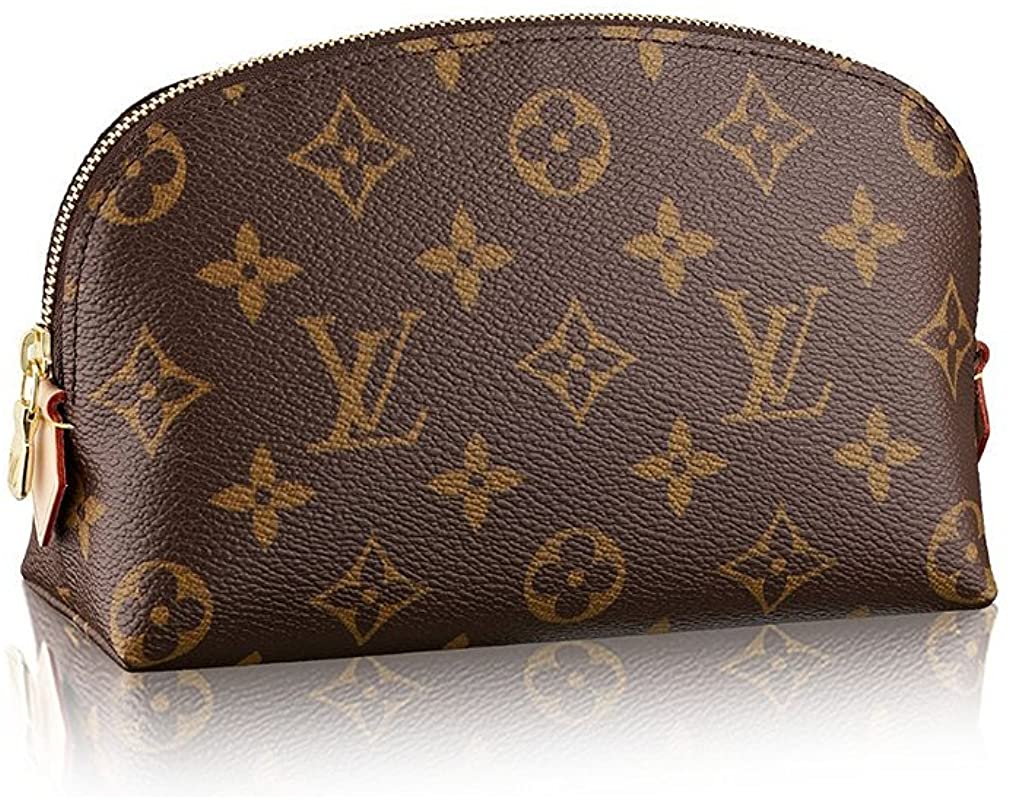 Under Georges' leadership, the brand became highly successful nurturing an elite clientele among royalty, celebrities and the rich.
From Louis Vuitton, the company to LVMH, the luxury brand powerhouse
The LVMH conglomerate came to be in 1987 when Louis Vuitton merged with champagne and cognac producer Moët Hennessy.
In the following years, LVMH acquired over 70 brands becoming the world's largest and most valuable luxury goods conglomerate.
Here are some of the most famous luxury brands that LVMH has acquired so far:
Dom Pérignon (vintage Champagne)
Givenchy (fashion, cosmetics and fragrances)
Guerlain (perfume and cosmetics)
Celine (ready-to-wear and leather luxury goods)
Loewe (ready-to-wear and leather luxury goods)
Marc Jacobs (fashion)
Sephora (multinational beauty chain)
TAG Heuer (luxury watch)
Bulgari (jewellery)
Christian Dior (fashion, cosmetics and fragrances)
Tiffany & Co. (jewellery)
Louis Vuitton business strategy for success – 3 pillars
1. Exclusivity
Louis Vuitton is a luxury brand. Luxury means exclusivity.
As a luxury brand, Louis Vuitton never hosts any sales. You can either afford a Louis Vuitton bag or you don't.
Discounted prices are not part of the brand's strategy. The products are sold exclusively in Louis Vuitton stores and through Louis Vuitton official website.
If you come across a Louis Vuitton bag on eBay, it's most certainly a fake.
According to the latest estimations, Louis Vuitton is the most counterfeited brand in the world.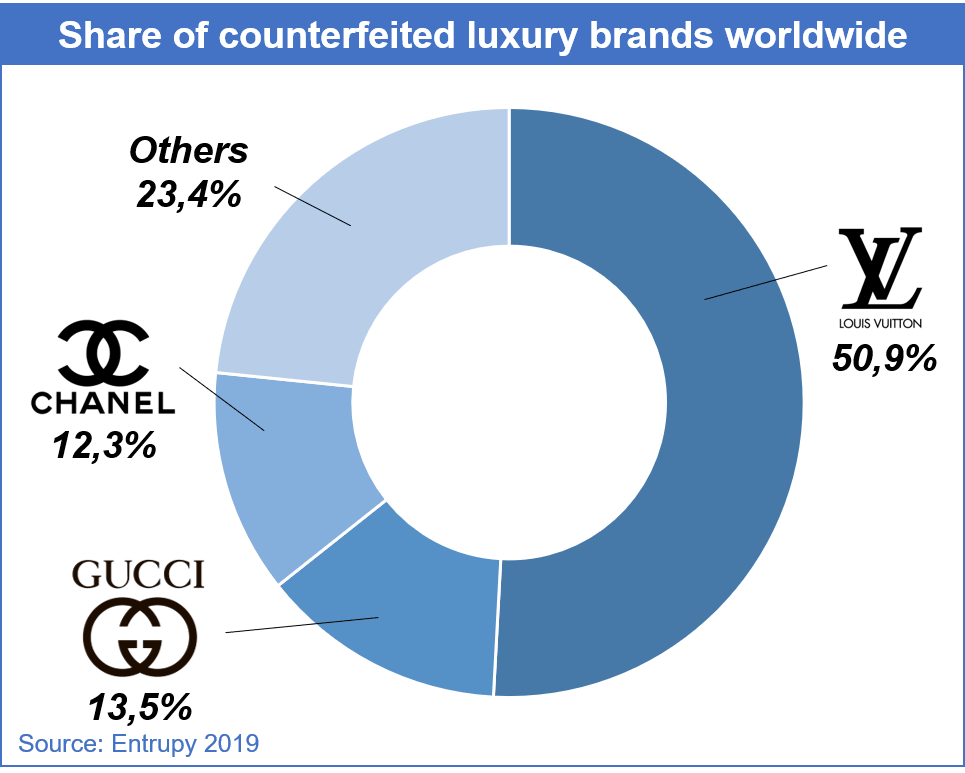 Nevertheless, an authentic Louis Vuitton bag is always in high demand. Renowned auction houses like Barnebys and Sotheby's hold auctions of valuable Louis Vuitton bags and other products that bear the brand's iconic monogram.
In 2020, one of the most expensive Louis Vuitton bag sold by Sotheby's was the Louis Vuitton Matte Black Supreme Edition, in excellent condition. Its value was estimated between $6000-$10,000 and sold for $7500.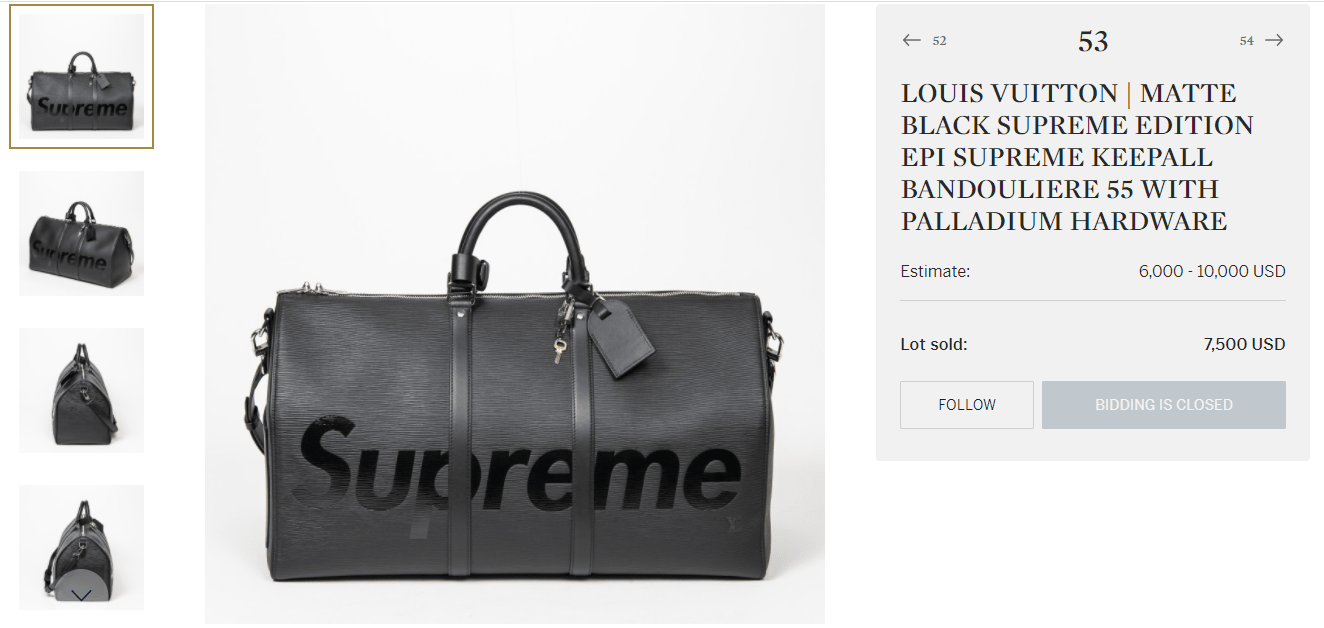 The most expensive Louis Vuitton lot sold by Sotheby's last year was a Louis Vuitton trunk designed by famous Japanese designer Yayoi Kusama, aka 'the princess of polka dots'. The trunk was estimated between 80,000 – 120,000 EUR and sold for 239,400 EUR, almost twice the highest estimate.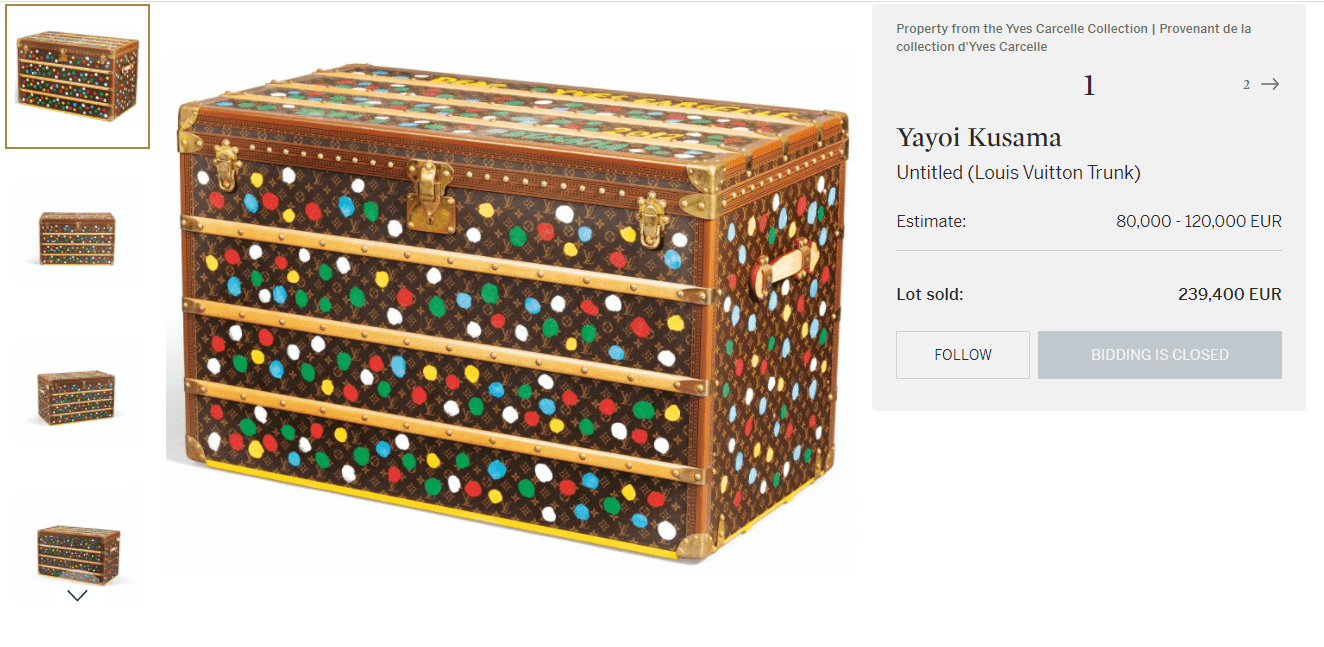 The most expensive Louis Vuitton bag ever to be sold in a store is the special edition Pumpkin Minaudiere by the same Yayoi Kusama. The pumpkin-shaped clutch is embellished with Kusama's trademark dots and was priced at $133,430.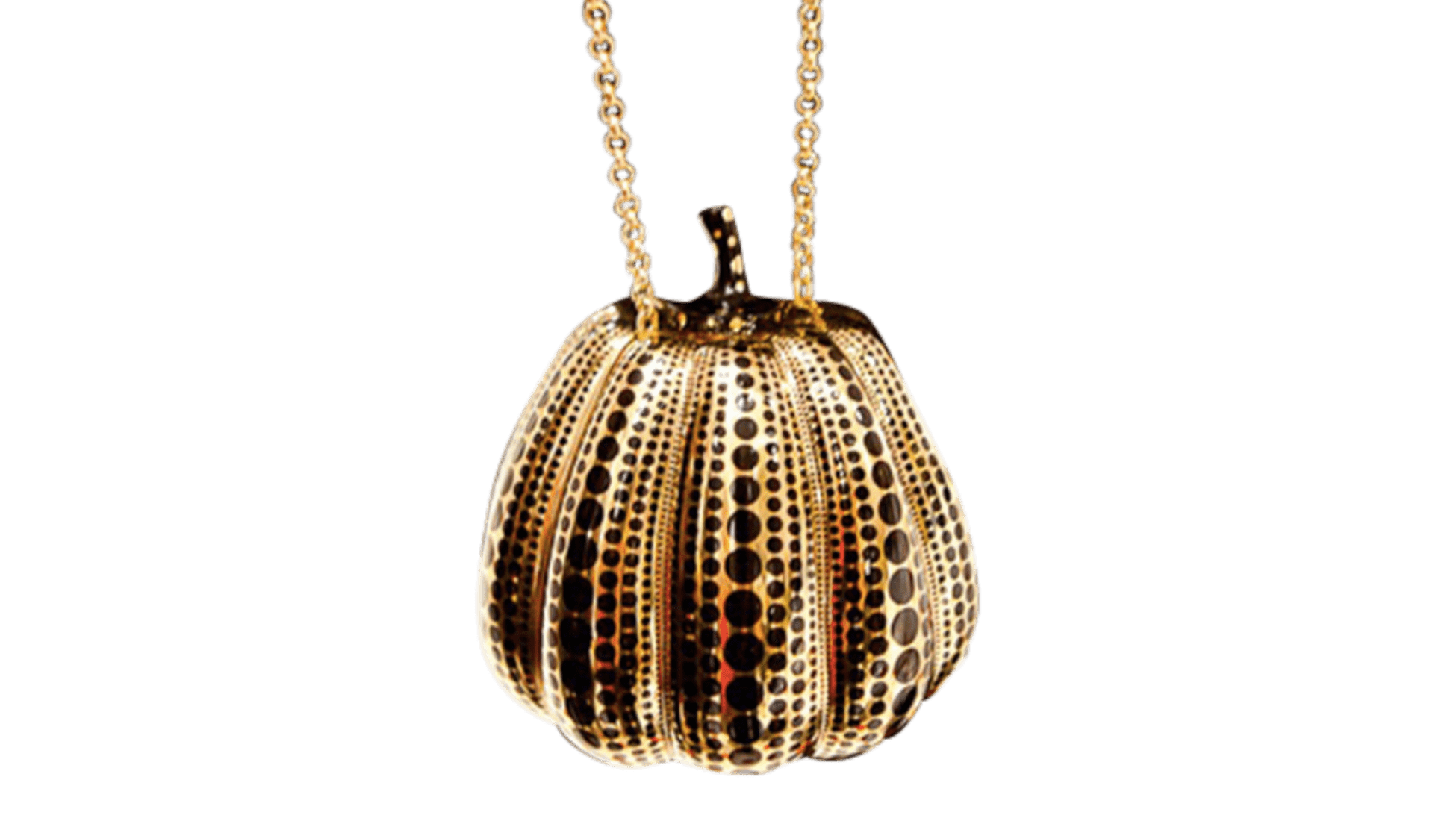 2. Handmade quality
The handmade quality of products is one of the founding principles of the Louis Vuitton brand. It began 167 years ago and it continues today. The items are made in the company's factories located in France by skilled workers who sometimes receive an 18-month to 2-year training.
In regards to authenticity, the brand states as follows:
Authentic Louis Vuitton bags are handmade from experienced craftsmen who take pride in producing impeccable products from only the finest and highest quality materials.
The brand is synonymous with luxury, exclusivity and high-quality which create high demand in the market for its products. That's the reason why there are so many fakes.
How to spot a fake Louis Vuitton bag?
Here are 6 key features that you should look closely at as explained by an appraiser:
Stitching. Every stitch on a Louis Vuitton bag is symmetric, perfectly aligned, with no space in between two stitches and no overlapping stitches.
Heat stamp. The heat stamp has a specific font with big round O's, it is crisp and every letter is clear.
Leather. The Louis Vuitton bags are made of the finest leather that ages very well.
Pattern symmetry. Louis Vuitton uses a single piece of canvas, but if they need to make the bag from two pieces, they will always make sure the pieces align perfectly and the pattern match.
Production code. Every bag has a production code inside, sometimes embossed on the leather or on the suede material.
Brass details. All brass details on a Louis Vuitton bag are marked with LV.
3. Creating Desire
LVMH CEO and billionaire Bernard Arnault once said when asked about the future of Louis Vuitton,
In our business, the most important word is desire, so we want to continue creating desire.
This is the goal of Louis Vuitton: to design a brand strategy centred around creating desire.
How does Louis Vuitton create desire?
The 167-year old brand creates desire through a combination of tradition and creative innovation.
It all begins with building a real culture of creativity. Louis Vuitton's top management is always looking to bring new designers with fresh ideas and a unique vision.
They also work with design schools and hire trainees and young designers. In 2014, the brand launched the LVMH Fashion Prize which aims to support young fashion designers. The winner receives a 300,000 euro grant and personalized assistance in the development of his or her company. LVMH also rewards three young fashion design graduates, offering them the chance to spend a year with the creative team at one of the Group's Houses.
Another source of creativity and innovation is design collaboration. Over the years, Louis Vuitton has collaborated with many talented designers among which the most remarkable were Japanese contemporary artist Takashi Murakami, the American skateboarding lifestyle brand Supreme, 'the princess of polka dots' Yayoi Kusama, punk couture pioneer designer Stephen Sprouse and Virgil Abloh, the so-called 'millennial Karl Lagerfeld'.
Join the Conversation
We'd love to hear what you have to say.
Get in touch with us on our LinkedIn Page, Facebook Page, Twitter or TikTok.
The Gaming Industry – No Longer A Child's Play
We are introducing a new series of articles: the Growing Industries series. This series will include articles focused on industries that have experienced continuous growth in previous years to give you valuable insights and inspiration. 
Ready Player One is set in 2045 with the world on the brink of chaos and collapse, where people are hooked on playing games. Although the movie's story takes place 26 years in the future, today's state of play (pun intended) makes it possible.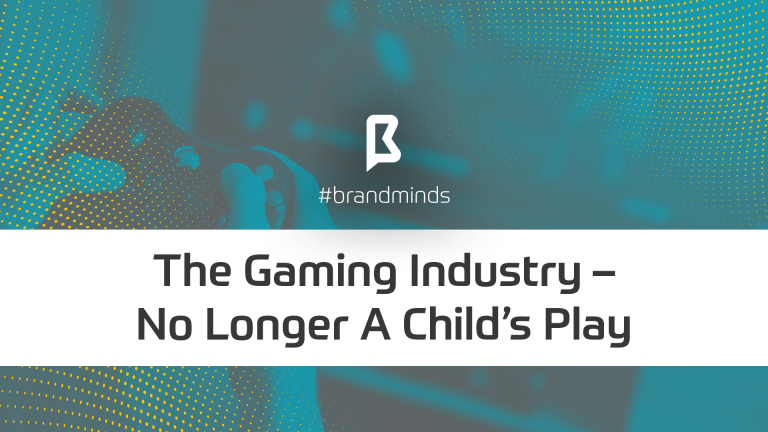 The gaming industry – no longer a child's play
If the numbers show anything is that the gaming industry is no longer a child's play; in fact, it's a game for the big boys.
This article presents the numbers that illustrate the state of the industry in 2018.
Global games market
The global games market is valued at $134.9B with a 10%YoY.
Mobile                                               $63B +12%YoY
Smartphone games                        $50B +14%YoY
Console                                             $38 +15%YoY
PC                                                      $33B +3%YoY
Boxed & downloaded PC games $29B +6%YoY
Tablet games                                   $13B +7%YoY
Browser PC games                         $4B -14%YoY
Mobile games make out 47% of the total market value with console games at 28% and PC games at 25%.
Top 3 countries by revenues
China  $32M
USA     $25M
Japan $14M
Top 3 games developer companies by revenues
Tencent                       $12M
Sony                              $6M
Activision Blizzard $5M
No of gamers worldwide
Worldwide there are 2 billion gamers half of whom come from the Asia-Pacific region.
54% are men
46% are women
63% of all gamers in 2018, are from 21 to 50 years of age
Women prefer puzzles and action/adventure games.
Men prefer action/adventure, shooter and strategy games.
Top 3 games awarding prize money
Dota 2 – $137M, 2359 players and 890 tournaments
Counter-strike – global offensive $52M, 9366 players and 3139 tournaments
League of Legends – $51M, 5372 players and 2020 tournaments
Top 3 earning pro gamers
Kuro Takhasomi $3.56M
Amer Barqawi $3.14M
Saahil Arora $2.95M
Top 3 Best-Selling Games
FIFA 19 (Electronic Arts) – 4,980,635 units
God of War (Sony Interactive Entertainment) – 5,026,257 units
Spider-Man (Sony Interactive Entertainment) – 5,177,202 units
Expert Statement
Challenge is the gaming industry

Working in gaming industry is every kid's dream, I do hear this a lot. Nothing further from the truth, or maybe not?

When you are looking at the figures, you realize that gaming is way bigger than the movie industry and the music industry put together. We're talking about +130Bn $ in 2018 alone.

Mobile gaming has 51% of the pie according to Newzoo and registered +25% increase compared with 2017. So yes, no pressure whatsoever.

When you know that +60% of the smartphone owners are downloading at least one game within a week of the acquisition and when mobile games account for 40% of the time spent on smartphones, only now you begin to realize the challenges the industry is facing.

The competition has grown exponentially and that led to huge volume of free content. The players' expectations are rising and this brings both development costs and user acquisition costs to the next level. The domino effect continues and if we add in the equation the dynamics of technology development we come up with and overwhelming conclusion:
Once you're in you need to keep playing !

Adrian Stanciu
Head of Sales and Advertising for South Central Europe – Gameloft
Join the Conversation
We'd love to hear what you have to say.
Get in touch with us on Facebook Group and Twitter.
—————————————————————————————————————————————–
sources:
https://www.gamesindustry.biz/articles/2018-12-17-gamesindustry-biz-presents-the-year-in-numbers-2018
https://247wallst.com/special-report/2018/12/04/the-best-selling-video-games-of-2018/6/
https://filmora.wondershare.com/infographic/video-game-trends-and-stats.html
Ad Fraud Cut by 83 Percent in TAG Certified Distribution Channels
A new study from The 614 Group has analyzed the impact of the Trustworthy Accountability Group (TAG)'s efforts on addressing fraud in the digital advertising supply chain.
Moreover, the level of fraud was lower by more than 83 percent compared to the industry average.  The study looked at more than 6.5 billion display and video impressions in campaigns run through TAG Certified channels by three major media agencies: GroupM, IPG/Mediabrands and Horizon Media. Analyses by verification technology providers have found the levels of Invalid Traffic (IVT) in digital advertising average 8.83 percent for display inventory in North America (and rise to 12.03 percent when video inventory is included).
The Trustworthy Accountability Group (TAG) is the leading global certification program fighting criminal activity and increasing trust in the digital advertising industry. Created by the industry's top trade organizations, TAG's mission is to eliminate fraudulent traffic, combat malware, prevent Internet piracy, and promote greater transparency in digital advertising. TAG advances those initiatives by bringing companies across the digital advertising supply chain together to set the highest standards. TAG is the first and only registered Information Sharing and Analysis Organization (ISAO) for the digital advertising industry.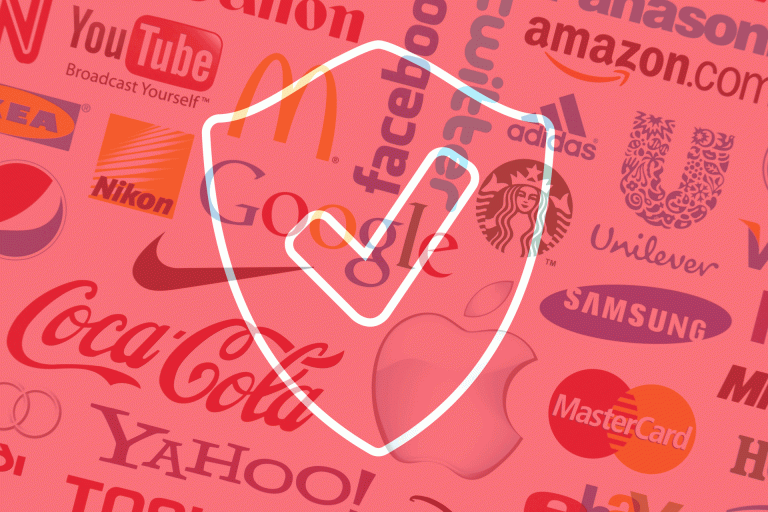 Source: Campaign UK
The 614 Group examined comparable rates of fraud for campaigns run through TAG Certified Channels in which multiple entities involved in the transaction – such as the media agency, buy-side platform, sell-side platform and/or publisher – had achieved the TAG Certified Against Fraud Seal.
"This study validates TAG's approach and sets a clear path for marketers that want to protect their brands and ad spend from fraud," said Mike Zaneis, President and CEO of TAG."Fraud thrives in the dark crevices of the supply chain, so we knew that we had to get the legitimate participants in the supply chain to adopt the same high standards for this effort to be successful. When the industry links its arms and stands together, there is no place left for the criminals to hide."
"The 614 Group have been leaders in promoting brand safety best practices and supporting the creation of standards and guidelines. Fraud has proven to be one of the most intractable issues in this area over the years," said Rob Rasko, Managing Partner of The 614 Group.  "We are pleased to release this groundbreaking research on the impact of TAG's efforts to address the IVT challenge, and we believe the quantitative data combined with the timely first-hand analysis from the agency leaders who deal with fraud on a daily basis offer compelling insights on the impact of the TAG program."
"The results of this study are extraordinary and demonstrate that the 'war on fraud' is winnable," said Bob Liodice, CEO of the Association of National Advertisers. "Marketers must recognize that fraud, piracy and malware rob brands of their business building power. By joining and working with TAG — and its demonstrated process for success — brands can energize their marketing investments and elevate their potential for growth. I encourage all marketers and the entire community to engage this effective fraud fighting institution."
"Fighting digital ad fraud is a centerpiece of the IAB's and IAB Tech Lab's work, and we are delighted that those efforts are paying dividends," said Randall Rothenberg, President and CEO, Interactive Advertising Bureau. "By making TAG Registration mandatory for all IAB members and collaborating with TAG on our technical standards, we are assuring that the highest anti-fraud standards are extended across the industry, so advertisers will know that their money is well spent."
Marketing research done right
Either you start a new business, launch a new project / product / service or you just want to stay ahead of your competition, a strong and smart marketing research will give you the necessary advantage over the competition. Moreover, in this ever-changing and moving market, with the technology changing it day by day and with consumers always up-to- date and in control of the situation, research becomes more and more important daily. Therefore, market research is a key component of any good product team management process, sales and marketing strategy, or business growth strategy.
"Marketing research can give a business a picture of what kinds of new products and services may bring a profit. For products and services already available, marketing research can tell companies whether they are meeting their customers' needs and expectations. By researching the answers to specific questions, small-business owners can learn whether they need to change their package design or tweak their delivery methods–and even whether they should consider offering additional services," writes entrepreneur.com.
Research deserves its important place in a business activity and should be treated accordingly.  We are presenting you some of the steps you must take in order to make sure your research is done right.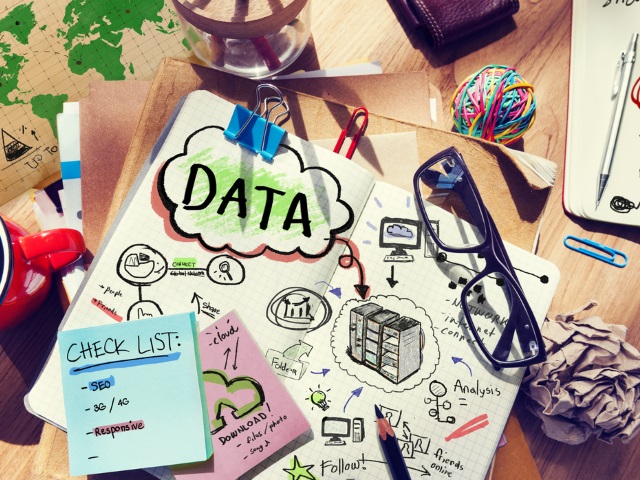 source: AdWeek
Primary research focuses on gathering data from analyzing current sales and the effectiveness of current practices. It also takes competitors' plans into account, giving you information about your competition. The pieces of information will be received following: interviews (qualitative and quantitative), surveys, questionnaires (online or by mail), focus groups.
2. Secondary research. Analyzing the data that has already been published. and that can help you identify competitors, establish benchmarks and identify target segments. Your segments are the people who fall into your targeted demographic–people who live a certain lifestyle, exhibit particular behavioral patterns or fall into a predetermined age group.
3. Study the Economy: Just like the history is important in knowing and understanding who we are as a culture and what we will be in the future, showing what we can expect, so is knowing and understanding the economy helping your business grow. You can better understand reports about some of the most important big factors affecting the industry you're in and the customers you hope will spend their money on your products or services.
Being up-to-date with the economics world will help you know how to adjust your business, prevent difficult situations and choose the right time to expand.
4. Read Business and Industry Publications: Whatever your industry, there's likely a trade group or research firm out there compiling industry statistics and trends that are all insights into your business. Join your industry trade group or follow key industry thought their leaders on social media and media (their TV, print, online appearances). Being part of the industry and its insights will help you find out detailed industry statistics and trends that can help you better understand the past, present and future of companies like yours.
5. Look Elsewhere:  Take example from successful local and international businesses. A similar business on the opposite end of the country may give you some great promotional ideas, or an international market could start complaining about rising commodity prices before they affect you directly.
6. Hire a smart internal researcher and a good research agency. Your researcher will be able to present you monthly reports regarding the market and your consumers, while the agency will be a key element when making an important move on the market.  They will for sure make the difference.
More ideas and steps you can find here.
How to attract new, relevant consumers to your business online
Having your own business is like having a baby. It's the best out there, the most beautiful and interesting and you wish everybody would see it and picture it in their minds as you do. But how do you actually get to that point? The first and most important step would be investing in increasing your company's online visibility, through its website and social media accounts. You must take into account that the competition out there is very strong and it's only getting stronger, so make sure you are always a step ahead of your competition. Easy to say, but hard to accomplish it, isn't it?
Well, here are some elements that you should most definitely must keep an eye on and work on every day:
The traffic. While it's not the only attribute that will help you see your profits increase, is very important for turning curious visitors into paying customers. If you cannot keep a steady stream of visitors coming to your website on a daily basis, the chances that your company and its products will remain successful becomes much less likely. An absence of new visitors can lead to little or no growth in sales and, ultimately, a decline in profits.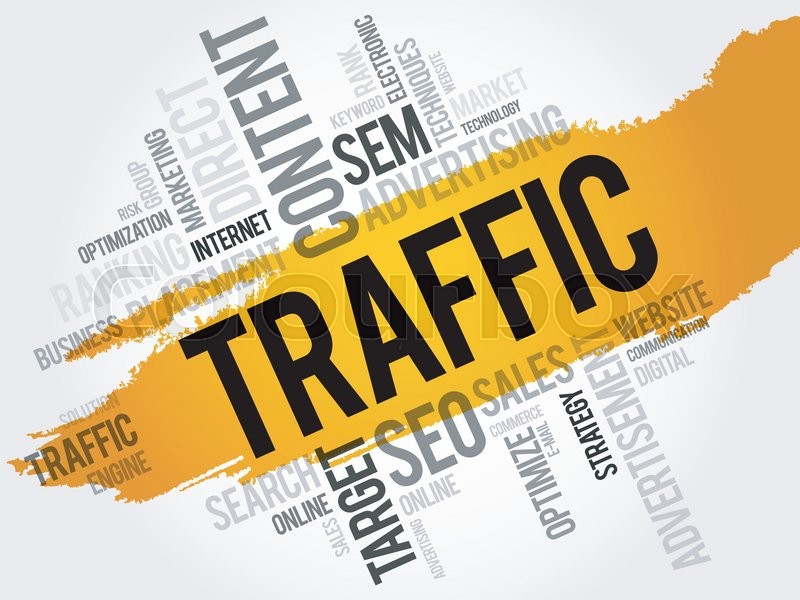 source: colourbox
Unique visitors, new customers and people who visit your site regularly are all of equal importance. Each one of these groups is responsible for supporting your business and keeping it afloat. The more consumer groups you can bring in, the more likely word of your company and its products will seep into various social groups, extending your influence in your industry further.
Always keep in mind you have a brand reputation to sustain, one that will be kept while having good products and a smooth client service operation. When people associate your company's name and image with an industry or product as a whole, you know that your reputation and reception in the marketplace is in a healthy state. Additionally, a strong brand reputation helps a company's website stand apart from competitors in the same industry.
Make sure that your content has its right place in the search engines. Invest in good Search Engine Optimization (SEO) that will take your products and brand to the right target. "Digging through search engine result pages and on-site links to find an appropriate company can be frustrating and time-consuming for the average person. Thankfully, SEO provides the perfect tool for helping to ensure your future customers never search in vain for your product," said the Ballantine specialists. More pieces of advice from them you can read here.
Build long term continuous connections with your consumer base through social media marketing, testimonials, recommendations, guest posting and online PR.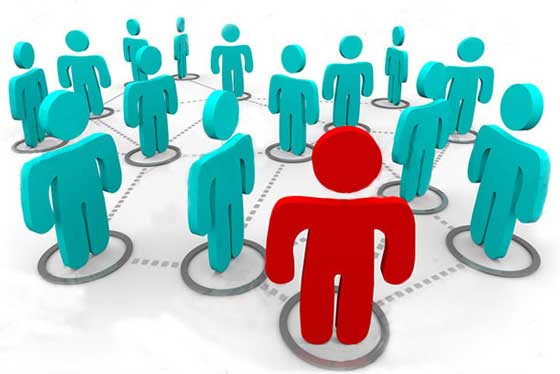 Create relevant content that provides valuable information to the consumers, while inviting them to visit your website for your valuable services. Content helps businesses generate more search engine results, offers a connection between consumers and brands, delivers valuable information that may not otherwise have the opportunity to be shared and strengthens overall brand awareness. Additionally, content helps to keep brands and businesses relevant. All of these efforts, especially when they are combined, will help generate customer attention while also leading more clicks to your website.
Share the content as much as you can on relevant platforms. It's not enough to create and have a great content on your website. You must be able to share it and help it reach the right people.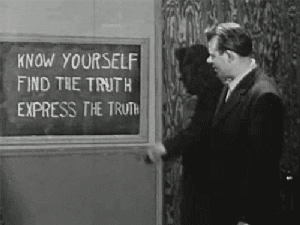 Partner up with other businesses that think like you, from other categories. "The key is to identify the right partners for your unique business that cater to the same target market you do, then work together to support each other in gaining visibility and sales among each other's customers. To maximize your efforts, aim to create more long-term partnerships versus one time experiences. This can help both sides of the partnership in gaining customer attention, sales and overall success," explains Nicole Leinbach-Reyhle for Forbes.
Connect on LinkedIn groups. They are a great way for quickly connecting with others in your industry or niche to help spread your message, you can add value to a conversation or discussion before trying to drop your links. LinkedIn groups are also a great way of contacting people who you might not have mutual connections with. You can message any other member in the group without being connected, which can become a huge asset depending on the particular circumstances. Share updates often in the group, and be sure to stay in the spotlight without oversharing.
Offer a free product or service to customers. According to entrepreneur.com, studies have confirmed that people are more likely to accept something for free than they are to pay a nominal price for it. So, why not providing a free service or product to your customers? "Maybe you offer a free 15-minute consultation or an entry-level product that you want to give away. Whatever you offer, be sure to secure the customer's contact details so you can get in touch with them later. If you're giving away a service for free, you have an opportunity right then to upsell those customers to your paid services. People are more likely to feel like they owe you when they accept something for free as well," shows entrepreneur.com.
Use business listing sites like Yahoo Local and Google Local. If you're running a local business and looking to attract nearby customers to a brick-and-mortar location or offering some professional service that's geographically-specific, you should list your business on local business listing sites such as  Yahoo Local and  Google Local. Google Local is an especially powerful way to list and verify your business information, providing public details such as your company's address for Google Maps appearances, store hours and other information related to your business. Ensure that you keep this information accurate and up-to-date. More ideas from them you can find here.
Moreover, in order to make sure you actually have the right new people coming to your place, you must identify your buyer personas, develop a persona-driven keyword strategy and then appeal to social media tools and services.
Top 10 Tips for Branding Yourself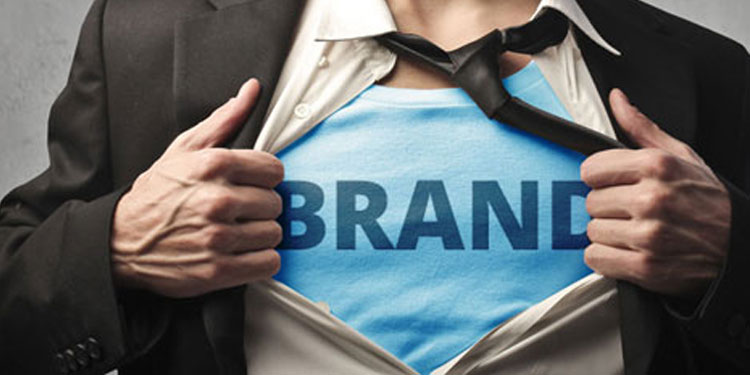 source: Working Voices
Living in the era of social media power, when the information is the key and in everybody's reach, finding oneself's niche and becoming known is getting a more and more difficult task to accomplish. Even at first glance it seems the reality is exactly the opposite, the rapidity in which one can get into the public's eye, but at the same time fade away, makes it even harder than before to make it last and create a strategic and smart path for one's good brand positioning.
We've prepared some tips that we hope will help you on your road to success:
Asses the market you are working on
Knowing the past, the competition and the market you are activating on is key in order to create a good positioning for your brand.
Look deep within yourself and find your best features
According to Robert Half, branding yourself begins with self-reflection. Take stock of your strengths. What are your best attributes? What positive adjectives might a colleague use to describe you? Is there one particular talent or discipline in which you truly shine? What's your personality? If you're just beginning your career, choose a discipline or area of focus that truly interests you. Don't pretend to be something you're not. Hard-working, focused and reserved people get ahead just as often as social butterflies.
Work on developing them even more
Go to extra classes / courses, attend workshops and seminars that will help be become even better on your field of expertize and that will enhance your talents. Learning never ends, no matter the time in your career you are at.
Of all of them find the differentiator, your USP (unique selling point), that makes you unique
The USP is the big idea that brands are always searching for. A USP gives a brand a compelling and unique value proposition with its target audience. "Likewise, you want to represent something special that sets you apart from others and establishes a value equation about your abilities when you are pitching yourself for a job, a promotion or a free-lance assignment," says Catherine Kaputa in Huffington Post.
Define your brand and become an expert
Take the time to do some soul searching and determine exactly who you are and what makes up your brand. Whether you're looking to garner media attention, attract new clients or build your business, you should focus on becoming an expert in your field. Avoid establishing an expertise that's irrelevant to your mission, goals, and vision. You'll just be wasting your time.
Be present in the market and make yourself known
Make sure you are present at the most important events in your industry and start conversations with the right persons, the ones with whom the association with will help your brand and your career. Ask questions, mingle, try and show your expertize as much as you can.
Generate brand awareness through networking and promotion
You should be connecting with other professionals in the industry by using social networks and commenting on their blogs. Networking is one of the best ways to become known in the industry. By forming relationships with people in your audience, you can grow your business and your brand long-term.
In time, once you have a known and appreciated voice try using the PR tools available to you and get your name out there.
Be a constant presence on the social media channels that are representative for your work
Depending on the industry you are activating on make sure you know what social media channel suits you the best. Not every industry fits you having a profile on Linkedin and Facebook at the same time, not every industry requires an Instagram or Snapchat account. Also, make sure that the content you are delivering is customized to that specific social media account.
Always keep on expending your network, strategic partnerships and focus on the game plan
The networks are meant to evolve, not stand by. So is the industry you are activating on. Moreover, you can never know what the future holds. The more people you know, the merrier. The more connected you are, the better. Make sure that at the same time you don't lose the focus on your "final" game plan.
Don't look focus, get rid of your ego and accept criticism
According to the AICPA specialists, the true measure of your brand is the reputation others hold of you in their hearts and minds. Notice how they introduce you to others. Ask them what your top brand attributes and core strengths are. If they can easily tell you, then you've succeeded in branding you.
"These days, branding the company you work for isn't enough. The world wants to hear what you have to say as a professional within a company. The work involved in uncovering your brand may seem daunting, but your efforts can benefit you immeasurably. Your unique brand message differentiates the best you have to offer, gives a good indication of what you're like to work with, and shows how you make things happen," says the American Institute of CPAs.
When it comes to being the best the ego shouldn't be standing in your way. Accept the criticism, as it will only make you better and help you achieve your goals.