9 Women Running Powerful Businesses In Europe
In recent years, reports from notable sources have found that women are driving businesses to global success.
Here's why:
Women have a positive impact on their colleagues and the workplace overall;
Women give 10% more than their male colleagues leading to increased productivity;
When teams include at least one female member, their collective IQ raises higher than teams who are all-male;
Also in the case of organizations with more women in the workplace, employees feel a greater psychological safety, increased confidence, efficiency and openness to experimentation;
When employees feel better about themselves, their teams and their employer, it shows: 66% increase on invested capital, 42% increase on sales return, 53% increased return on equity;
In 2017, Rocio Lorenzo, a management consultant and diversity researcher found that organisations with women in management are more innovative;
And last but not least, when more women join the workforce, wages rise by 10%, including for men.
Women executives and CEOs are leading the global business environment to success by employing great leadership skills, creativity, courage and long-term vision.
Here are 9 women running powerful businesses in Europe:
1.
Claudia Nemat

– Board Member Deutsche Telekom AG (Germany)

Claudia Nemat has been a member of Deutsche Telekom's Board of Management since 2011. She has been at the helm of Technology and Innovation since January 2017.

A physicist by training, Mrs Nemat focuses on digital transformation, the impact of new technologies such as artificial intelligence on business models, our work and lives, complex stakeholder management, and leading global teams.

Thanks to her leadership, Germany is the first country in Europe to upgrade to 5G. Deutsche Telekom has deployed its first 5G antennas in downtown Berlin and is preparing for the first 5G-capable smartphones.
2.
Daria Loi

– Principal Engineer at Intel Corporation (Italy)

Daria Loi is a senior technical leader with over 20 years of experience. She has a passion for mixing design strategy with agile UX research & innovation to enrich people's everyday life.

In her current role as Principal Engineer at Intel Corporation, she focuses on Artificial Intelligence. Throughout her career, as a user experience researcher and strategist, she contributed to a range of domains such as ambient and affective computing, smart spaces, multimodal experiences, PC and TV products, and tangible user interfaces.
3.
Ana Patricia Botin

– Executive Chairman of Santander Group (Spain)

Ana Patricia Botin is an experienced banker holding various roles within the industry for almost 40 years.

The banking industry is famously slow to change therefore vulnerable to tech disruption. As Executive Chairman of Santander Group, Mrs Botin is changing industry standards. Ever since her appointment in 2014, she has been leading the cultural, commercial and technological transformation of the Group, focusing on boosting customer trust and loyalty.

Under her leadership, Santander has committed to acting responsibly on behalf of its employees, customers, shareholders and the communities where it operates.

An illustration of the above-mentioned commitment is Santander's Women Business Leaders' Mentoring Programme. In October 2018, the bank launched its Women Business Leaders' Mentoring Programme to deliver a mentoring scheme for the next generation of fast-growth female entrepreneurs.
4.
Elvira Nabiullina

– Head of the Central Bank of Russia (Russia)

Elvira Nabiullina was appointed Head of the Central Bank of Russia in 2013, thus becoming the first Russian woman in G8.

She took on the difficult task to stop the ruble's slide and avoid a recession during Ukraine's political crisis.

Under her leadership in turbulent times, Russia's financial system stabilized which lead to a boost in foreign-investor confidence.

[bctt tweet="Women executives and CEOs are leading the global business environment to success by employing great leadership skills, creativity, courage and long-term vision." username="brand_minds"]
5.
Virginie Morgon

– CEO of Eurazeo (France)

Eurazeo is a multinational publicly-listed private equity firm based in Paris, France.

Virginie Morgon joined Eurazeo's Executive Board in 2008 and became CEO in 2018. During the past decade, she has accelerated the firm's diversification and growth across investment strategies and geographies.

She is responsible for transforming Eurazeo into a multi-strategy international investment firm able to support companies across size and scale, from venture capital to large cap. She is one of the most powerful women in Wall Street currently managing over 17 billion euros.

As a founding member of the Women's Forum for Economy & Society, Mrs Morgon is a vocal advocate for diversity in leadership and global equality.
6.
Stina Ehrensvard

– Yubico CEO & Founder (Suedia)

Yubico is the leading contributor to the FIDO U2F/2 open authentication standard; its technology is trusted by the top internet brands, including Google, Facebook, and Salesforce, and by millions of users in 160 countries.

Stina Ehrensvard is a visionary IT entrepreneur with proven track records of creating and bringing new technology innovations to global markets.

Mrs Ehrensvard co-founded Yubico in 2007; she is the co-inventor of the YubiKey, the authentication device.
7.
Gillian Tans

– CEO of Booking.com (Netherlands)

Gillian Tans was appointed CEO of Booking.com in April 2016.

She began her career in hotel marketing and observed early on how inefficient the practices at the time were. She saw the immense potential for the internet to fundamentally change consumers' access to information.

Mrs Tans joined Booking in 2002 when the company was just a startup, employing a small team of twelve people.

She is not afraid to try new things; as a result of her brave leadership, her team is conducting more than 1,000 tests a day on booking.com with the purpose of improving customers' experience.
Discover our Top 3 Most Inspiring Women Of The Moment, how they change the world and how we can contribute to improving our lives by following their example.
8.
Güler Sabanci

– Chairperson of Sabanci Holding (Turkey)

Sabanci Holding is the second-largest industrial and financial conglomerate in Turkey, involved in banking, automobiles, food and tobacco, tourism, and chemicals.

Güler Sabanci is the first woman to run Sabanci Holding, her family business, which was started by her grandfather in the 1930s.

She was named Chairperson and Managing Director of Sabancı Holding in 2004. Güler Sabancı is the first female member of TUSIAD, Turkish Industrialists' and Businessmen's Association, as well as the first and only female member of the European Round Table of Industrialists (ERT).

Sitting at the crossroad between tradition and modernity, Mrs Sabanci leads not only her companies but also the Turkish society.

Her leadership is founded on courage, confidence and commitment to raising the status of women in Turkey.
9.
Anita Krohn Traaseth

– CEO of Innovation Norway (Norway)

Innovation Norway is the Norwegian Government's official instrument for innovation and development of Norwegian enterprises and industry.

Named the Sheryl Sandberg of Norway, Anita Krohn Traaseth was appointed CEO of Innovation Norway in 2014. She leads more than 700 people in offices in more than 30 countries across the world.

With more than 20 years of experience from the private and public sector, Mrs Traaseth's key strengths are change leadership, strategic planning, team involvement and execution.

In 2014 she published the book Good enough for the 'Bastards': Courage – Vulnerability – Credibility. Confessions of a Female Leader. Although a highly successful business leader in Norway and the former Managing Director of Hewlett Packard Norway, Anita's career journey was far from easy. The book tells the story of Anita's success: not taking no for an answer.

Join the Conversation

We'd love to hear what you have to say.

Get in touch with us on Facebook Group and Twitter.
---
sources: forbes.com, deutschland.de, santander.com, vanityfair.fr, linkedin.com, yubico.com, medium.com, iedp.com, lifeinnorway.net
Autonomous cars and their impact on the passenger economy
An Intel study, that explores the yet-to-be-realized economic potential when today's drivers become idle passengers, prepared by analyst firm Strategy Analytics predicts an explosive economic trajectory growing from USD 800 billion in 2035 to USD 7 trillion by 2050.
"Companies should start thinking about their autonomous strategy now," said Intel CEO Brian Krzanich. "Less than a decade ago, no one was talking about the potential of a soon-to-emerge app or sharing economy because no one saw it coming. This is why we started the conversation around the Passenger Economy early, to wake people up to the opportunity streams that will emerge when cars become the most powerful mobile data generating devices we use and people swap driving for riding."
Moreover, according to Intel, autonomous driving and smart city technologies will enable the new Passenger Economy, gradually reconfiguring entire industries and inventing new ones thanks to the time and cognitive surplus it will unlock.
Study co-author Harvey Cohen, president of research company Strategy Analytics said that autonomous technology will drive change across a range of industries and define a new landscape, the first green shoots of which will appear in the business-to-business sector. "The emergence of pilot-less vehicle options will first appear in developed markets and will reinvent the package delivery and long-haul transportation sectors. This will relieve driver shortages around the world and account for two-thirds of initial projected revenues," he added,quoted by internetofbusiness.com.
More on the study you can read here.
At the same time, accordingly to venturebeat.com, Qualcomm recently looked into the same thing, starting with some very different assumptions. As Dean Takanashi points out, Qualcomm paid for a research paper created by David Teece, professor at the University of California at Berkeley, and market researcher IHS Markit to assess the impact of 5G mobile technology — which Qualcomm is playing a big hand in bringing about — on the economy. That report said 5G would create 22 million jobs and USD 12.3 trillion in impact on goods and services by 2035.
More than that, autonomous vehicles open the door to infinite possibilities when it comes to in-car entertainment and services and companies are getting ready to take advantage of the business opportunities that lay in front of them. While BMW and Ford are anticipating having autonomous cars by 2020, others such as Hyundai are predicting 2030.
Everything in the car will have to connect to its outside and bring a seamless as possible interconnectivity between the home, the workplace and the environment in which people prefer to spend their time. Not worrying about driving,paying attention to the road and the driving rules and signs will allow everybody in the car to spend their time in a more constructive way for their lives and businesses. It will also save people a lot of precious time, more and more desired nowadays.
More on the benefits the autonomous cars will bring to the passenger economy can be seen in this article wrote by Iain Ellwood.
Your car as entertainment hub
In-car entertainment (ICE), or in-vehicle infotainment (IVI), is a collection of hardware and software in automobiles that provides audio or video entertainment. If at its beginnings, the car entertainment would represent only car audio systems that consisted of radios and cassette or CD players, with the rise of the new technologies and the digital explosion, ICE includes automotive navigation systems, video players, USB and Bluetooth connectivity, Carputers, in-car internet, and WiFi. Once controlled by simple dashboards knobs and dials, ICE systems can include steering wheel audio controls and handsfree voice control.
Moreover, driven by the demand for more connected vehicles, in-car entertainment is getting more and more sophisticated. According to wikipedia, car makers, electronics and software suppliers, as well as newcomers from the Silicon Valley (such as Google and Apple), work together and also compete to come up with infotainment systems that are user-friendly and safe to use. ICE systems are increasingly commonplace with newer vehicle models and several auto makers have developed their own systems.
At the same time, with the mass adoption of smartphones worldwide, a new issue has emerged: the use of connected devices in the car. According to a 2015 survey conducted by AT&T and quoted by wikipedia, with a sample of over 2,000 US respondents, "7-in-10 people engage in smartphone activities while driving" including social media (40%), web browsing (30%) and even video chatting(10%).
Having in mind the concerns regarding possible accidents, Google and Apple's mobile OSs' making the bulk of the market, the two tech companies have developed projection modes (Android Auto, Apple CarPlay) to enable mobile devices to be operated in vehicles through the dashboard head unit so that the vehicle occupants don't manipulate their devices directly, use an interface they are familiar with, and spend more time with their eyes on the road.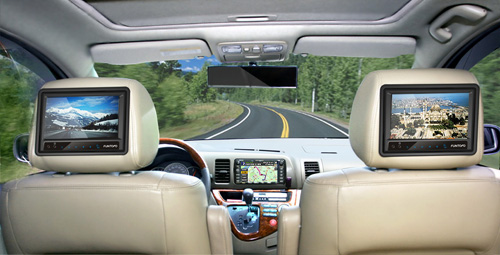 More than that, while travelling long distances,the entertainment systems become more than a pleasure,but a requirement. Especially if you have children and keeping them entertained and happy may otherwise seem as a hard task to accomplish. Companies are fighting to discover the next best thing for you and keep you hooked, either is a new incorporated tablet, a new surround system, tv and rear entertainment systems.
According to autobytel.com, while SUVs and minivans are the most common vehicles with dedicated entertainment screens for back seat occupants, you can also find some standout passenger cars with rear seat systems. With these installed, second-row passengers can watch their favorite movies or TV shows, enjoy gaming on the go, and even surf the internet. Here and here are some examples.
What will the future hold? Intel has just announced a partnership with Warner Bros. for developing in-cabin, immersive experiences in autonomous vehicle settings. "Called the AV Entertainment Experience, we are creating a first-of-its-kind proof-of-concept car to demonstrate what entertainment in the vehicle could look like in the future. As a member of the Intel 100-car test fleet, the vehicle will showcase the potential for entertainment in an autonomous driving world. The rise of the AV industry will create one of the greatest expansions of consumer time available for entertainment we've seen in a long time. As passengers shift from being drivers to riders, their connected-device time, including video-viewing time, will increase. In fact, recent transportation surveys indicate the average American spends more than 300 hours per year behind the wheel," writes the Warner Bros.' website.
According to the company's representatives, they imagine riders enjoying immersive experiences never seen before, courtesy of in-cabin virtual reality (VR) and augmented reality (AR) innovations. For example, a fan of the superhero Batman could enjoy riding in the Batmobile through the streets of Gotham City, while AR capabilities render the car a literal lens to the outside world, enabling passengers to view advertising and other discovery experiences.
Self-driving cars. When will you buy yours?
Technology never ceases to amaze us and while some of us are always looking for the next trend and interesting thing going on, we find it harder and harder to know what is here to stick and impress. And more than that. What is the newest invention that will for sure be in our lives many years to come from now and will have a huge impact in our lives. Still, but all accounts so far and by all specialists' opinions, we do have a winner. The driverless cars, may have been once a subject of science fiction, but nowadays the question is no longer whether they will replace manually driven cars, but how quickly they'll take over.
Self-driving cars are safer. They don't get sleepy or distracted, they don't have blind spots, and there is nothing on their "minds" except getting safely from point A to point B. They look amazing and are so much smarter than anything we could image, so how not to get interested in the subject? One of the freshest piece of news is that Samsung is stepping up its plans for self-driving cars to rival former Google project Waymo, Uber and Apple, bringing the key players from the battle for smartphone dominance to the brave new world of autonomous vehicles. According to The Guardian, The South Korean electronics manufacturer, the world's largest smartphone maker, has been given permission to test its self-driving cars on public roads by the South Korean ministry of land, infrastructure and transport, therefore becoming one of 20 firms given permission to test self-driving technology on public roads in  South Korea. Samsung's smartphone rival, Apple, was recently  granted permission to test its long-rumoured vehicles in California.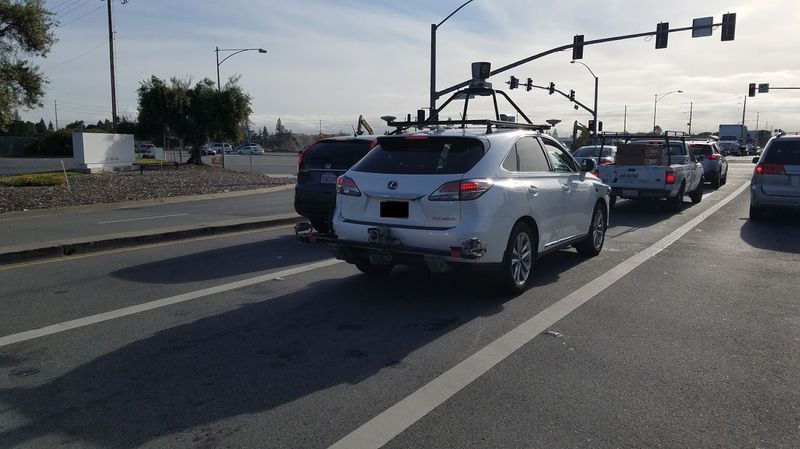 photo: Apple car
Unlike Apple, Google and other US technology firms, which predominantly use modified Lexus SUVs for testing autonomous systems, Samsung is using fellow Korean firm Hyundai's vehicles. The cars will be augmented with Samsung-developed advanced sensors and machine-learning systems, which Samsung hopes to be able to provide to others building vehicles, rather than build cars itself. "Samsung Electronics plans to develop algorithms, sensors and computer modules that will make a self-driving car that is reliable even in the worst weather conditions," said a Samsung spokesperson. The South Korean business giant completed its USD 8 billion (£6.2bn)  acquisition of US automotive and audio supplier Harman International in March, a move it said would help Samsung seize on the transformative opportunities autonomous vehicle technology could bring.
Another big move on the market was in March when it was announced that Intel bought Mobileye for USD 15 billion, to lead its self-driving car unit.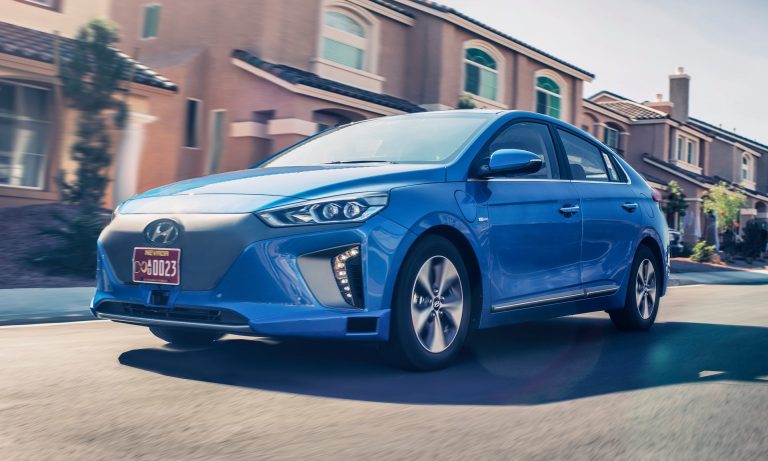 photo: Samsung car
According to ExtremeTech.com, Waymo, which was  spun-off from Google X's self-driving car project, has been working on a new generation of self-driving car technology based on Fiat-Chrysler Pacifica minivans. The new design looks a bit less "prototypical" than the older Google cars, but there's still a large white hump on the top with a lidar array poking upward. These vehicles have been cruising around the streets of Phoenix for the better part of a year, and now locals can request rides in the Waymo cars. This program actually  started two months ago, but it was kept under wraps and limited to only a few people. Now, Waymo is opening it up to anyone in one of the supported areas. That includes the Phoenix and the surrounding cities of Chandler, Tempe, Mesa, and Gilbert. You have to apply for access to the program, but once you're accepted, all members of your immediate family can take advantage. Waymo also encourages those in the program to use the self-driving cars every day, as often as possible. There's no cost for the program, but Waymo wants all the consumer feedback it can get. At this moment, Waymo is in the process of adding 500 new self-driving vehicles to its current fleet of 100. That will allow a lot more people to experience Waymo's self-driving technology. "Rather than offering people one or two rides, the goal of this program is to give participants access to our fleet every day, at any time, to go anywhere within an area that's about twice the size of San Francisco," Waymo CEO John Krafcik said in a  Medium post.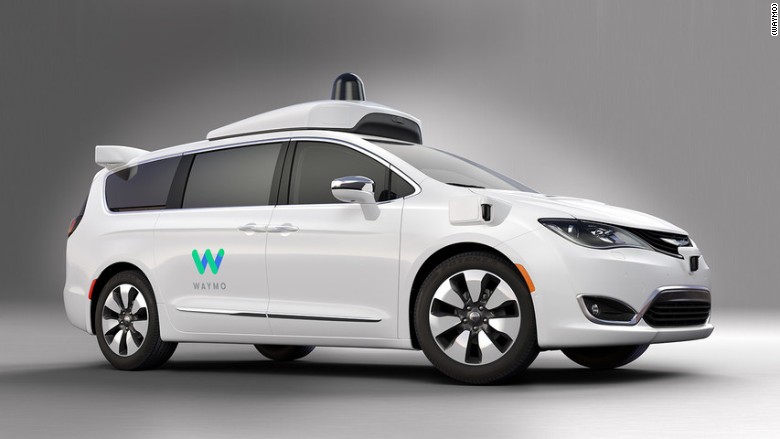 Google, which owns Waymo, has long been the world leader in self-driving vehicle technology. But it has had key team members depart in the last year to launch self-driving car programs at other tech firms, car companies and startups. When it comes to its technology, Google invented the Laser Illuminating Detection and Ranging – or LIDAR – used to build a 3D map and allowing the car to "see" potential hazards by bouncing a laser beam off of surfaces surrounding the car in order to accurately determine the distance and the profile of that object. The Google Car was designed to use a Velodyne 64-beam laser in order to give the on-board processor a 360-degree view by mounting the LIDAR unit to the top of the car (for unobstructed viewing) and allowing it to rotate on a custom-built base. With two sensors in the front bumper, and two in the rear, the radar units allow the car to avoid impact by sending a signal to the on-board processor to apply the brakes, or move out of the way when applicable. This technology works in conjunction with other features on the car such as inertial measurement units, gyroscopes, and a wheel encoder in order to send accurate signals to the processing unit (the brain) of the vehicle in order to better make decisions on how to avoid potential accidents.
The actual  camera technology and setup on each driverless car varies, but one prototype uses cameras mounted to the exterior with slight separation in order to give an overlapping view of the car's surroundings. This technology is not unlike the human eye which provides overlapping images to the brain before determining things like depth of field, peripheral movement, and dimensionality of objects. Each camera has a 50-degree field of view and is accurate to about 30 meters. The cameras themselves are quite useful, but much like everything else in the car they are redundant technology that would allow the car to work even if they were to malfunction. One of its most amazing features is the fact that this combination of hardware and software can see and predict the motions of cyclists and pedestrians, it can identify construction cones and roads blocked by detour signs, and deduce the intentions of traffic cops with signs. Moreover, it can handle four-way-stops, adjust its speed on the highway to keep up with traffic, and even adjust its driving to make the ride comfortable for its human payload.  The software is also aware of its own blind spots, and behaves cautiously when there might be cross-traffic or a pedestrian hiding in them. And all of these aspects have been transferred to Waymo.
But, according to CNN, Waymo is not the first to offer self-driving rides to consumers. Uber launched self-driving rides for  select passengers in Pittsburgh last year. And Boston-based nuTonomy offers rides in a  Singapore neighborhood. All of these companies use test drivers to guarantee safety. Besides them, Toyota, Nissan, BMW, Honda, Tesla, Mercedes and  Ford all have their own self-driving car projects, although none of them are considered to be as advanced. About how they are doing so far in the allowed tests, The Guardian writes here.
Nissan is using the all-electric Leaf for various stages of autonomous vehicle testing at its Advanced Engineering Center in Atsugi, Japan, and in California at the Nissan North American Silicon Valley Research Center, according to Travis Parman, director of corporate communications. Nissan has been testing the vehicles since October 2013 and the company plans to commercialize autonomous driving technology in stages, but Parman says its vehicles could have the ability to navigate busy city intersections without a driver by 2020. Moreover, Nissan and NASA just announced a five-year research and development partnership to advance autonomous vehicles and prepare for commercial application of the technology.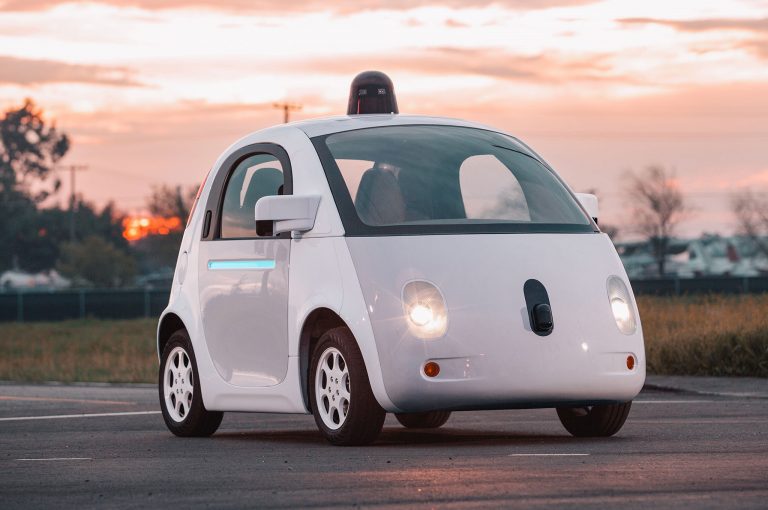 Taking a further look into the future and the companies' predictions, Scott Keogh, Head of Audi America announced at the CES 2017 that an Audio that really would drive itself would be available by 2020, the same year as Toyota, while Mark Fields, Ford's CEO announced that the company plans to offer fully self-driving vehicles by 2021. The vehicles, which will come without steering wheel and pedals, will be targeted to fleets which provide autonomous mobility services. Fields expects that it will take several years longer until Ford will sell autonomous vehicles to the public. At their annual shareholder meeting, BMW CEO Harald Krueger said that BMW will launch a self-driving electric vehicle, the BMW iNext, in 2021, while Raj Nair, Ford's head of product development, expects that autonomous vehicles of  SAE level 4 (which means that the car needs no driver but may not be capable of driving everywhere) will hit the market by 2020.
US Secretary of Transportation stated at the 2015 Frankfurt Auto show that he expects driverless cars to be in use all over the world by 2025. Therefore, the question remains: when do you plan to buy yours?