Snapchat's Spectacles v2 are here
According to Statista's data, despite its origins as a photo app, video has become an important feature of Snapchat, with more than 10 billion mobile videos currently viewed per day, rivaling Facebook in terms of daily video user engagement. The company reported 100 million daily active users worldwide in May 2015, positioning it as one of the fastest growing social apps and networks worldwide. Snapchat also ranks as the most popular social media site among teenagers and young adults in the United States. During the first quarter of 2017, Snapchat reported 166 million daily active users worldwide.
"The platform has also become a cornerstone of social media marketing towards teens and Millennials. Snapchat users are also willing to pay for online and mobile content, with music downloads and TV and movie streaming being the most popular types of paid content. Visually strong brands such as sportswear, beauty and fashion are leading the way in terms of Snapchat adoption. The platform generates the majority of its revenues via advertising and branded content. In the first quarter of 2017, Snapchat's revenue amounted to 149.6 million U.S. dollars. The global revenue for 2017 being 825 millions USD," added Statista.
In this context, Snapchat launched Spectacles v2  that are now more comfortable to wear with a smaller profile and water resistant. Tap the button to record video with new and improved audio, and now, you can press and hold to take a photo! Snaps you capture will transfer to Snapchat up to four times faster, and always in HD. Snap Inc. actually reduced the field of vision for Spectacles from 115 to 105 degrees to cut off some of the fish-eye warping that happened to the edges of clips shot on V1. Videos now record in 1216 x 1216 pixels, while photos are 1642 x 1642.
"The new Spectacles have the same battery life and charging capabilities from the first model, even though the glasses and case are both now slimmer. Expect 70 or so video snaps before your Spectacles run out of battery, and the case can recharge your glasses about four times before it needs more juice. Moreover, importing snaps from Spectacles to your phone is quicker than before, but the fact remains: You have to wait until your snaps reach your phone before you can do anything with them, which isn't always convenient — and you're going to need to transfer quite often," wrote Business Insider.
Is car sharing the next version of Uber?
The carsharing or car-sharing system is a model of car rental where people rent cars for short periods of time, often by the hour. They are attractive to customers who make only occasional use of a vehicle, as well as others who would like occasional access to a vehicle of a different type than they use day-to-day.
According to Wikipedia, carsharing services are available in over 1,000 cities in several countries. As of December 2012, there were an estimated 1.7 million car-sharing members in 27 countries, including so-called peer-to-peer services, according to the Transportation Sustainability Research Center at U.C. Berkeley. Of these, 800,000 were car-sharing members in the United States.
As of July 2017, car2go is the largest carsharing company in the world with 2,500,000 registered members and a fleet of nearly 14,000 vehicles in 26 locations in North America, Europe and Asia, followed by Zipcar with 767,000 members and 11,000 vehicles. According to Navigant Consulting, global carsharing services revenue will grow to US 6.2 billion by 2020, with over 12 million members worldwide. The main factors driving the growth of carsharing are the rising levels of congestion faced by city dwellers; shifting generational mindsets about car ownership; the increasing costs of personal vehicle ownership; and a convergence of business models. Carsharing contributes to sustainable transport because it is a less car intensive means of urban transport, and according to The Economist, carsharing can reduce car ownership at an estimated rate of one rental car replacing 15 owned vehicles. More about the concept here.
In February, the car-sharing service Zipcar signed a deal to provide vehicles to Uber, possibly portending additional future cooperation in the field of mobility services. Zipcar parent Avis Budget Group said that it would supply Uber drivers with the opportunity to ferry passengers around in Zipcar branded sedans. Although at the beginning the deal is limited to 20 sedans in Boston, it opens the door for similar collaboration in other cities.
Zipcar provides rent-by-the-hour vehicles to motorists, particularly in urban areas, as an alternative to car ownership. Now, Uber drivers will be allowed to access the fleet of vehicles in Boston to serve their customers at hourly rental rates.
"As the automotive landscape evolves, technology is playing an ever-increasing role in transportation services, and we are well-positioned to meet new and evolving customer needs and demands, as evidenced by this new partnership," said Andrew Kupiec, a vice president for Avis Budget. "Our quality, well-maintained vehicles, coupled with Zipcar's technology, will give Uber's driver partners wheels when they want them."
This move marked one of the latest in a series of Uber partnerships with car providers, including rental car firms Enterprise and Hertz, and most recently  a deal with German automaker Daimler to provide self-driving cars in the future.
Moreover, last year, Uber started a partnership with GM's Maven, representing a 90 day pilot in San Francisco that allowed the Uber drivers to lease a Chevrolet Cruze, Malibu or Trax for $179 per week (plus fees) with no mileage limit, and included insurance.  "This partnership with Maven combines our vast ridesharing network with GM's extensive fleet vehicles and gives people without access to a car the ability to easily make money driving on the Uber platform," said back then Rachel Holt, regional general manager Uber, for engaged.com.
Following that, in April, Uber made another important step, by launching Uber Central, similar to the consumer version of Uber, except multiple cars can be ordered at once. The service could be especially valuable for businesses that need to pick up several clients from different places at the same time. Uber Central is part of the Uber for Business platform, which Uber launched a few years ago to help businesses manage employees' ground transportation needs.
What is even more interesting and different is that passengers don't need an Uber account or even a smartphone. The business itself manages the rides and all related information from a single dashboard. According to ciodive.com, Uber said more than 8,000 companies participated in the pilot program. The new tool also includes reporting, billing and management features.
Uber's interest in the sharing cars' programs and affiliations doesn't stop here. Only four days ago it was announced that, following the 2016's 90 days trial with GM's Maven, the service is available now also in Boston, Phoenix, and Washington, DC, while Baltimore and Detroit are said to be following soon.
"The program is aimed at drivers for rideshare apps like Uber and Lyft, and delivery apps like Postmates, GrubHub, and InstaCart. Someone who's interested in driving for any of these on-demand services, but doesn't own a vehicle, can rent a Chevy Bolt through Maven Gig for $229-a-week. The weekly price includes insurance, maintenance, and electric vehicle charging. Maven  first launched its gig worker product last May in San Diego and San Francisco. Since then, Maven says its customers have logged 170 million miles driving for various on-demand apps," wrote The Verge.
More on the subject you can read here, while if you are interested in 8 ride and car sharing alternatives to Uber and Lyft, you can read here.
Marketing research done right
Either you start a new business, launch a new project / product / service or you just want to stay ahead of your competition, a strong and smart marketing research will give you the necessary advantage over the competition. Moreover, in this ever-changing and moving market, with the technology changing it day by day and with consumers always up-to- date and in control of the situation, research becomes more and more important daily. Therefore, market research is a key component of any good product team management process, sales and marketing strategy, or business growth strategy.
"Marketing research can give a business a picture of what kinds of new products and services may bring a profit. For products and services already available, marketing research can tell companies whether they are meeting their customers' needs and expectations. By researching the answers to specific questions, small-business owners can learn whether they need to change their package design or tweak their delivery methods–and even whether they should consider offering additional services," writes entrepreneur.com.
Research deserves its important place in a business activity and should be treated accordingly.  We are presenting you some of the steps you must take in order to make sure your research is done right.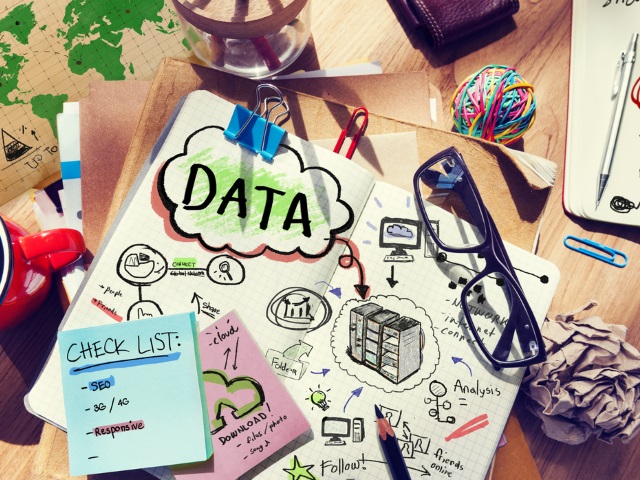 source: AdWeek
Primary research focuses on gathering data from analyzing current sales and the effectiveness of current practices. It also takes competitors' plans into account, giving you information about your competition. The pieces of information will be received following: interviews (qualitative and quantitative), surveys, questionnaires (online or by mail), focus groups.
2. Secondary research. Analyzing the data that has already been published. and that can help you identify competitors, establish benchmarks and identify target segments. Your segments are the people who fall into your targeted demographic–people who live a certain lifestyle, exhibit particular behavioral patterns or fall into a predetermined age group.
3. Study the Economy: Just like the history is important in knowing and understanding who we are as a culture and what we will be in the future, showing what we can expect, so is knowing and understanding the economy helping your business grow. You can better understand reports about some of the most important big factors affecting the industry you're in and the customers you hope will spend their money on your products or services.
Being up-to-date with the economics world will help you know how to adjust your business, prevent difficult situations and choose the right time to expand.
4. Read Business and Industry Publications: Whatever your industry, there's likely a trade group or research firm out there compiling industry statistics and trends that are all insights into your business. Join your industry trade group or follow key industry thought their leaders on social media and media (their TV, print, online appearances). Being part of the industry and its insights will help you find out detailed industry statistics and trends that can help you better understand the past, present and future of companies like yours.
5. Look Elsewhere:  Take example from successful local and international businesses. A similar business on the opposite end of the country may give you some great promotional ideas, or an international market could start complaining about rising commodity prices before they affect you directly.
6. Hire a smart internal researcher and a good research agency. Your researcher will be able to present you monthly reports regarding the market and your consumers, while the agency will be a key element when making an important move on the market.  They will for sure make the difference.
More ideas and steps you can find here.