Top 5 Best TV Brands in 2018
LG 
LG makes five series of OLED TVs, all of which have the exact same excellent picture quality. "We choose the LG C7 OLED as our best TV of 2017 because it offers the perfect blend of performance, design, and price. You simply can't get a better picture from any other TV, and LG's WebOS smart TV software makes the TV a joy to use, with support for all the best 4K HDR apps. Sure, there are fancier TVs out there, but none of them makes as much sense as LG's C7 OLED," wrote Digital Trends.
LG is also on top in TechRadar's list, with LG OLED C7 – available in both 55 and 65-inch iterations. "It's here because it delivers better brightness and light control than last year's C6, making it a high dynamic range performer that doesn't sacrifice OLED's class-leading standard dynamic range capabilities. It delivers its new picture thrills at a price that finally makes OLED a financially viable alternative to top-end LCD sets making it, beyond a doubt, one of 2018's most irresistible TVs," said TechRadar.
Sony
TrustedReviews considers that Sony KD-65A1 could win the prize for the most unusual TV design. Moreover, "the Sony A1 isn't just an OLED TV – Sony's 'Acoustic Surface' technology does away with speakers entirely and shakes the screen to make sound. And it totally works. Crazy sound systems aside, Sony's first commercial 4K OLED TV is a huge success, with bags of fine detail, lovely colours and class-leading motion handling. It's a bit on the pricey side, but if you want something that can show off what TVs are all about in 2017, this will do nicely".
At the same time, another Sony product, The Sony Bravia XBR-65A1E, received from Tom's Guide the title of "Best Picture Quality", something we all expect each time we hear the name Sony Bravia.  "A truly superior OLED TV with impressive sound and robust Android TV features. The 65-inch OLED panel delivers deep blacks, strikingly sharp pictures and excellent viewing angles. The 4K set also includes support for Dolby Vision and other HDR formats to deliver better brightness and more colors. Sony's Acoustic Surface technology is a unique approach to audio, which turns the glass of the display into a speaker, and is a significant improvement in television sound," writes the website.
Samsung
According to GadgetReview the brand is on the second spot, as Samsung televisions carry an above average price compared to most of the other brands on the market, but the image quality options with this family of TVs justifies a slightly higher price point. "Samsung units commonly feature the well regarded Tizen interface, making Samsung one of the best Smart TV brand options. If you're looking for a best 4K TV brand, Samsung again ranks well in terms of Ultra HD display quality. As far as display technology, Samsung currently is focused on LED-LCD TVs, but it has experimented in the past with OLED — even releasing a few models a few years ago — and it recently discussed quantum dot LED displays,"explained GadgetReview.
"It's difficult to overstate quite how good the Samsung UE65KS9500 is. There are few TVs out there which can do justice to 4K HDR content like this TV can – apart, maybe, from the Panasonic which you'll find below in the second spot – and the results have to be seen to be believed. The curved screen is partnered with slick design and good looks, and although the KS9500 is a tad chunkier than rival sets around the rear, that's for good reason. The extra girth hides an FALD (full array local dimming) backlight which allows the Samsung to provide super-bright HDR highlights across its 65in panel while delivering astonishing contrast and deep, lustrous blacks. Gaming responsiveness is best in class, too, which is a bonus," also considers expertreviews.co.uk.
Panasonic
Panasonic has long offered some of the best TVs in the market, dating back to the days of CRT models. And the manufacturer offers a nice collection of large screen televisions today, especially excelling as the most energy efficient TV brand. According to Gadget Review, that offers Panasonic the number 5 position in its top, Panasonic LED-LCD televisions are extremely easy to set up and use. Moreover, "Panasonic has done a nice job capitalizing on its strengths from the past to create sets with good 4K image quality".
Philips 
"Philips has a bit of a trick up its sleeve thanks to its Ambilight technology, which projects colors onto the wall behind it that mirror those shown on the TV itself. The result is that the company's flagship OLED series, the 9002, is a really stunning piece of tech, and its P5 picture processing engine is great at getting the most out of its OLED panel. You'll be paying a slight price premium over LG's more budget sets, but Ambilight could be exactly what you need to justify that premium," considers TechRadar.
Crazy, full of imagination technology pieces of 2017
Virtual reality shoes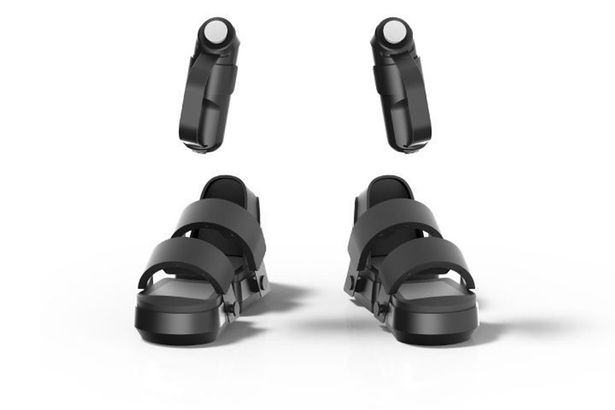 Developed by Japanese firm Cerevo, the Taclim VR shoes allow you to use your feet to interact with what you see in virtual reality. The shoes give haptic feedback and vibrations to the wearer to give them a sense of walking on the virtual surfaces they see in front of them. In enabling haptic feedback for the user's hands and feet according to images and sounds in a VR space, users become more engrossed, resulting in increased immersion above and beyond what is currently experienced visually and aurally when in a VR world. Moreover, the 9-axis sensor built into the shoes and gloves functions as an input device to capture movement to reflect actions in the VR space.
Taclim is scheduled to be available for purchase in Autumn 2017 at a price between US$1,000 to 1,500.
Hypersuit
Another extension to a virtual reality headset, the Hypersuit is a wearable simulator from French firm THEORY that gives the wearer the impression they have wings or can fly like a superhero. Intended for entertainment and gaming purposes, users lie on a movable exoskeleton platform and use their arms to control the direction of "flight", while a fan blows in their face to complete the illusion.
Moreover, it allows the user to experience completely unique sensations, including flying through the air and swimming in the deep sea. One can even have a go at being an astronaut, without the terrifying notion of actually being launched into space. The suit relies on arm movements which control the user's journey. The exoskeleton requires the user to lie down on top of it, wearing a virtual reality headset. Then, the user's real life movements control how their character moves on screen.
Hair-growth helmet 
The iGrow hair growth system from Apira Science is a helmet that blasts your scalp with a combination of red lasers and LEDs, in an attempt to stimulate hair growth. The company claims that the lasers energize and stimulate activity within the hair growing cell walls, resulting in a return to the normal function of the hair follicles.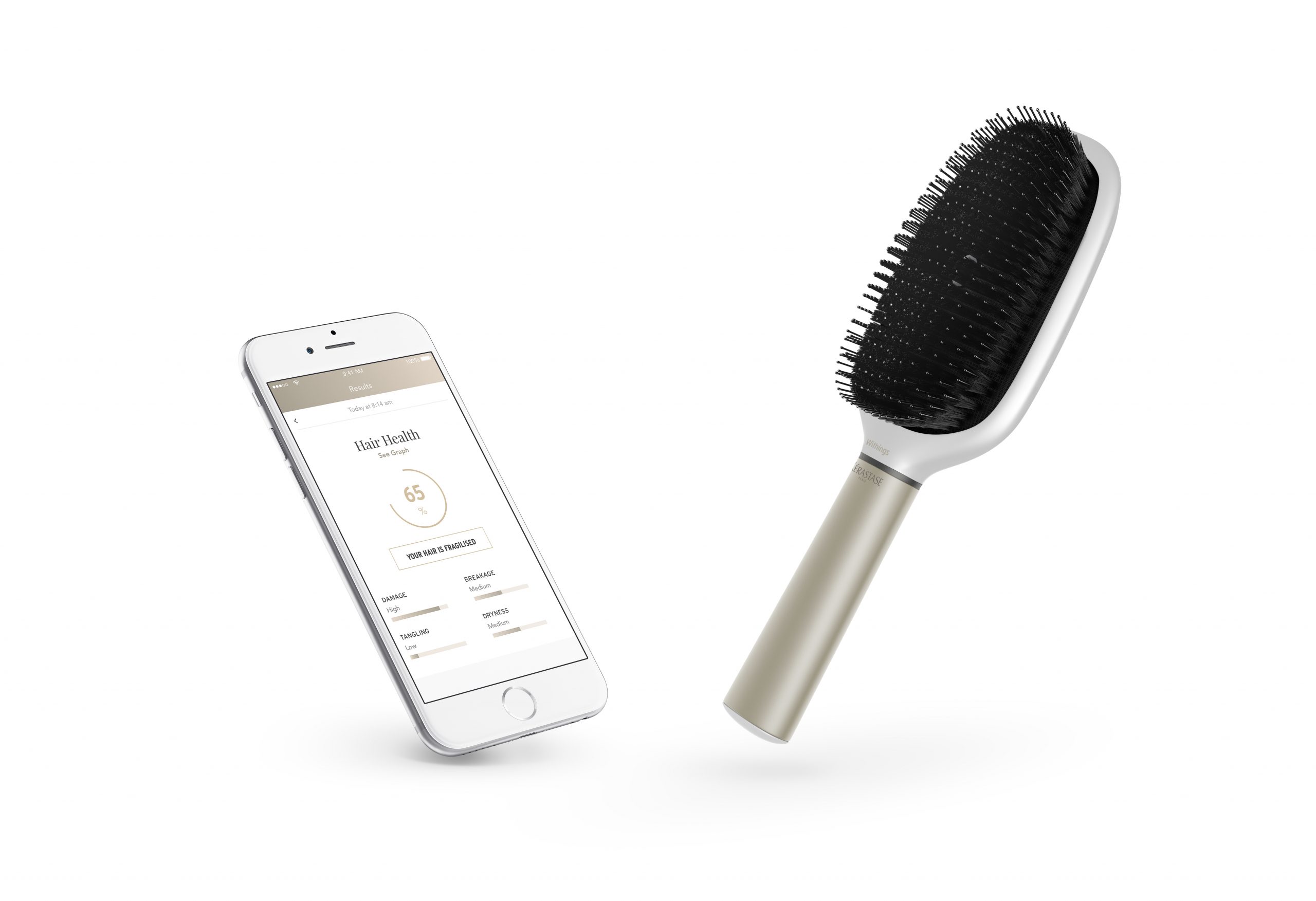 The result of a collaboration between hair care giant Kerastase, tech giant Withings and L'Oreal's Research and Innovation Technology Incubator, the Hair Coach claims to be the world's first smart hairbrush. It uses a range of sensors to spot hair damage and offer feedback to users on how to better protect their hair, including changes to brushing technique.
The Kérastase Hair Coach—with technology powered by Nokia-owned Withings—features a microphone (which listens to the sound of brushing to identify patterns); an accelerometer and a gyroscope (to analyze brushing patterns and count brush strokes); and sensors (to determine if the the brush is being used on dry or wet hair). Via connection with an app, the brush can tell a user how how often hair is brushed—and also warn consumers if they are brushing too hard. The brush vibrates to warn against over brushing.
TVs that seem to disappear
In the biggest trend to emerge, Sony, LG, and Samsung all moved the core components of their flagship TV sets to outside hardware. At Samsung, all of the ports and brains of its new models are  housed in an outside box. Sony built the guts for its top TV  into a subwoofer that doubles as a TV stand.
Moreover, quite impressive is the new  W7 from LG is just 2.5mm thick and everything that actually powers the TV is jammed into a futuristic-looking Dolby Atmos soundbar.
LG also had a prototype OLED TV that is  40 percent translucent.
Honda's self-balancing motorcycle
Honda showed off its new  Riding Assistant technology that keeps your bike balanced when it's moving at speeds less than three miles per hour. The tech will even work when the rider isn't onboard, meaning you never have to worry about your bike falling over on its side ever again.
This is still a concept, so we might never get the tech in actual bikes, but it sure looks cool.
Sony's crazy thin e-ink watch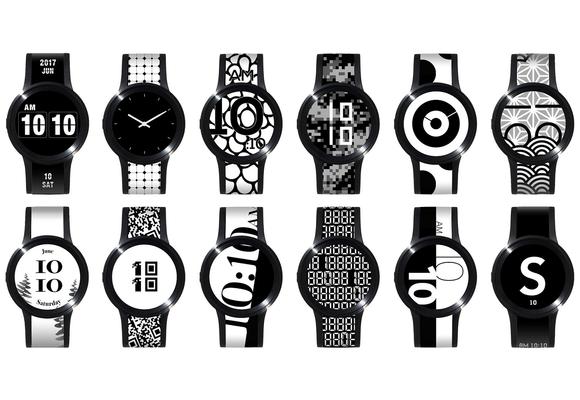 Sony showed an amazing concept for  an e-ink smartwatch. The concept can change design and color, making it possible for anyone to switch it up depending on what they are wearing or their mood. Moreover, the surprise comes also from the fact that the e-ink display is thinner than a credit card.
The FES Watch U is available in Japan already, from Sony's First Flight crowdfunding site, as well as several fashion boutiques in Tokyo. The "premium black" model costs 60,000 yen ($544), while the regular steel finish sells for 46,000 yen ($417) with a black or white strap. Both variants are considerably more expensive than the 29,700 yen original, and it's unlikely any of them will see an official release outside Japan.
Smart bed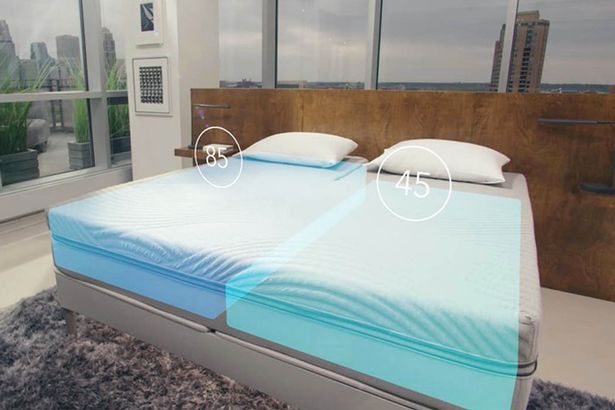 The Sleep Number 360 smart bed is designed to keep you comfortable by sensing your movements and automatically adjusting your position to keep you sleeping blissfully. It works even when there are two people in the bed, can warm your feet to help you fall asleep faster, and even raise you head to stop snoring.
According to verge.com, the 360 has three layers that are integral to making it work. There's the actual mechanics at the bottom of the bed that physically move you up and down, but there's also the air chamber, which adjusts to your position to make you comfortable. On top of all that, there's the cushion layer that makes the bed something you'd actually want to lay on.
Levitating speaker
 LG's PJ9 speaker works using powerful electromagnets housed inside the accompanying "Levitation Station," which keep the speaker suspended for up to 10 hours at a time. When the battery begins to run low, the speaker automatically descends to the Levitation Station and begins to charge wirelessly with no intervention from the listener and no interruption in the music.
The device works works using powerful electromagnets housed inside the accompanying "Levitation Station," which keep the speaker suspended for up to 10 hours at a time. Its levitation is achieved through the use of electromagnets, rather than witchcraft, powerful units that support an omni-directional speaker that LG says features Dual Passive Radiator technology for "flush mid-range tones and crisp highs."