The Lidl Plus App: Lift up your shopping experience 
Are you an efficient shopper or an in-store explorer? Do you often find yourself thinking about improving your shopping experience or consider pre-planning your purchases to be rather time-consuming?
No matter your style, keep reading this article to find out how an intuitive mobile app can save you time and money while offering you benefits and flexibility.
Nowadays, shopping begins long before entering the store and ends after arriving home with your purchases. Lidl Plus app is there for Lidl's clients throughout the entire journey and is a useful tool in those moments when they want to plan their shopping list, discover new products, and new benefits, or explore the offers in detail. So, spread the word to your parents or even grandparents and show them how to use it and benefit from all these cool perks the app offers.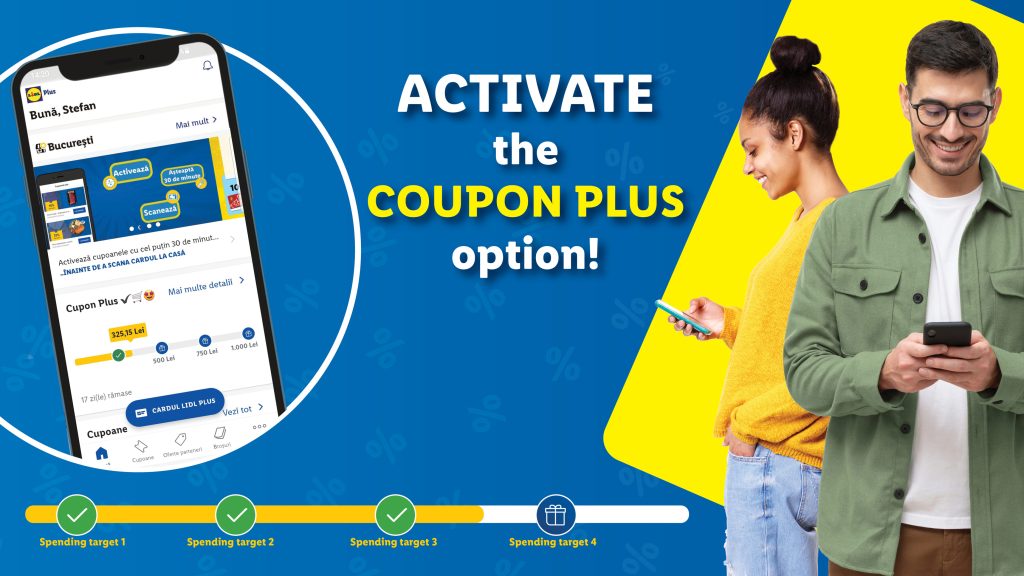 Couponing blend
With Lidl Plus app you can access a wide range of coupon incentives. Every Monday, Wednesday, and Thursday new digital coupons become available and offer discounts or promotions on selected items. You just have to activate the coupon with at least 30 minutes before going to the store.
The app also rewards you with a Scratch-off Coupon every time you shop at Lidl, hiding a prize that can be accessed within 7 days.
Also, with Coupon Plus, every time you shop at Lidl, the amount spent is saved in the app, and with each spending target reached, you unlock another gift coupon which you can use on future transactions.
User-friendly inspiration
From Lidl's brochures that can be easily browsed through in the app, to the recipes section where you can find inspiration for preparing weekly menus, Lidl Plus is the perfect digital designer for your shopping experience and meal planning.
The app has an intuitive design and menu, so it is easy to use even for those who are not digital natives. Thus, with a little extra support, everyone can access the wide range of offers and benefits as easily as possible.
Time and money efficient
Through the digital receipts, you have easy access to all the purchases you made using the Lidl Plus app, making the weekly budget review more accessible.
Also, the app keeps you updated in real-time with the stores' schedule – to save time, you can find out the best hours to go shopping at your preferred Lidl store.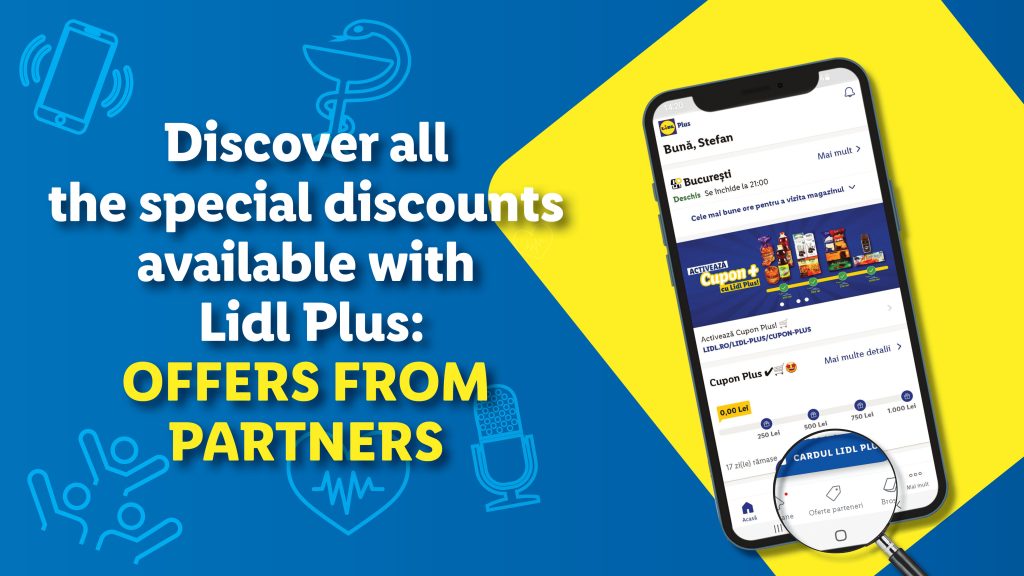 Extending the in-store experience
The shopping experience that the app enhances doesn't end once you arrive home. The Lidl Plus app is the home of several offers from partners – a section of offers and discounts, facilitated by partners, such as pharmacies, health services, technology, and entertainment, which are valid for a limited time and within the stock limits. Thus, whether we are talking about a medical subscription at a lower price or discounts on cultural subscriptions, they all go the extra mile for Lidl's clients.
Lidl Plus app can be downloaded for free from Google Play, App Store or AppGallery: create an account and select your favourite Lidl store. All the app's benefits can be accessed with a simple scan of the QR code at the checkout.
ASAP Romania: selective collection of recyclable waste available to more than 500.000 students (P)
Since Romania ranks 26th out of the 27 EU member states in terms of municipal waste collection and recycling rate, it is clear that traditional recycling solutions and mechanisms are no longer enough.
It is imperative to create a community of young people, with a voice of their own, with a common mission and mindset, to change the way responsibility for the environment is perpetuated within society.
ASAP Romania is a social responsibility program that aims to change youngsters' attitudes towards plastic & recycling
As a responsible corporate citizen, Lidl Romania is committed to pursuing the vision of "Less plastic – Closed loops", as part of REset Plastic, the international plastic strategy, which was started in 2018 by the Schwarz Group.
This is why, along with the measures taken by Lidl in its own business operations to reduce the use of plastic, the company is also supporting local initiatives which aim not only to contribute to a cleaner environment but also to educate people about plastic. ASAP Romania – a program initiated by The Institute Foundation and supported by Lidl Romania – is one of these initiatives.
Thanks to the program's achievements, more than 540,000 students from 900 educational institutions have joined the initiative and will start collecting selectively.
By the end of the 2021-2022 school year, students from all the 41 municipal cities in Romania that welcomed the initiative will be able to interact with the program, which is now active in Alba Iulia, Alexandria, Arad, Bistrița, Brăila, Brașov, Constanța, Iași, Ploiești, Râmnicu Vâlcea, Sibiu, Târgu Mureș, Zalău, Târgoviște – and in all 6 sectors in Bucharest. The program will be implemented nationwide by 2025.
ASAP started through a petition already signed by 38.000 people, who expressed their wish for the implementation of a selective collection and waste recycling model in Romanian schools.
The next step for ASAP was to run a pilot project in sector 6 Bucharest, through which 38.000 students were introduced to the program. The results were astounding even in the context of the pandemic and the online courses: more than 450 kilograms of plastic, more than six tons of paper and more than 130 tons of mixed waste were collected in three months.
"Looking at the first implementation model and realizing that each student collected, on average, over 1.2 kg of paper, that over 100 trees were saved by collecting six tons of paper in only one sector of Bucharest, it is easy to understand what the immediate impact of the over half a million students from all over Romania will mean", stated Andrei Borțun, CEO of The Institute Foundation, the founder of the ASAP program.
ASAP relies on three directions which are innovative in terms of creating long-term and sustainable change.
It begins by carrying out an education campaign for students, which focuses on explaining the correct way to collect waste fractions, namely plastic, paper, metal, and glass, but also the route of waste after collection, in sorting or recycling stations, to improve quality collection and recycling and thus help to reduce pollution.
Of course, it is necessary to support schools when it comes to optimizing the infrastructure for separate collection of recyclable waste, along with optimal calibration of the volume, distribution and location of the containers inside and outside schools.
Third come the collection and correlation of data from the sanitation companies contracted by the public authorities for the collection of both recyclable and household waste, to properly monitor the quality of fractional collection and make the necessary improvements in real-time.
To achieve all this, ASAP Romania works in partnership with the Ministry of Environment, with the National Council of Students and with GreenPoint Management.
The program impacts not only the students who learn to recycle at school by giving them the means to do so, but also, through its learning component, future generations.
ASAP aims to develop a guide for the implementation of a unitary system for selective waste collection in pre-university educational institutions in Romania, in an effort to facilitate and ensure good conduct of waste collection and recycling.