Campaigns That We Admire : BIHOR COUTURE – standing up against cultural appropriation
Cultural Appropriation = the act of taking or using things from a culture that is not your own, without showing that you understand or respect this culture (Cambridge Dictionary)
Big fashion houses have been using inspiration from the local cultures of many countries without acknowledging that culture or giving credit to the original creators. Beau Monde, a fashion magazine with 100% original Romanian content, together with McCann Romania, decided to take a stand against cultural appropriation by launching BIHOR COUTURE, a Romanian fashion brand with designs created by the same Bihor County craftsmen that the large fashion houses failed to credit.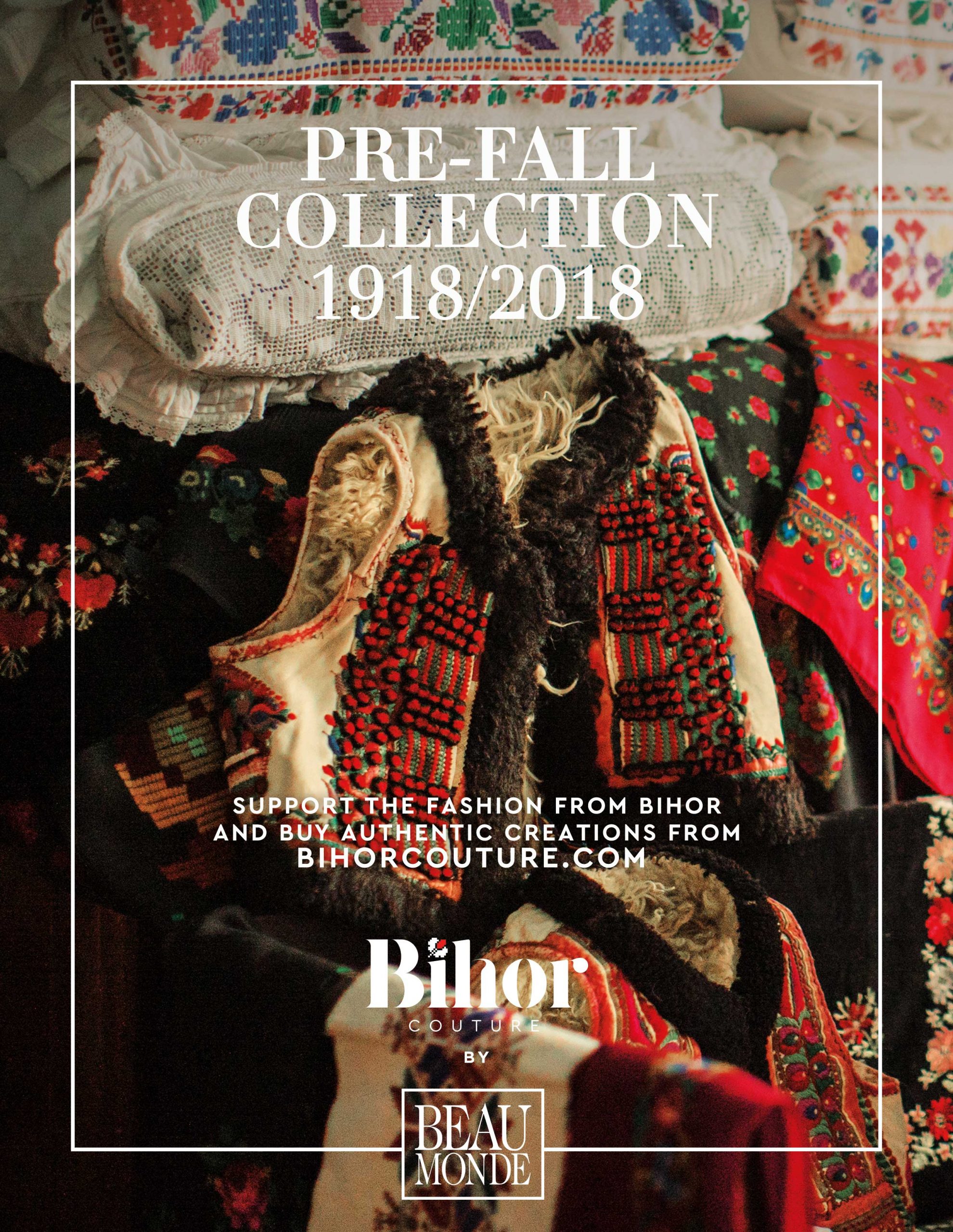 Stella McCartney used traditional African motives in her Summer/Spring 2018 collection. Louis Vuitton debuted a line of blankets, worn as coats by the people of Besotho, as part of their menswear collection. Dior made an entire collection out of a print identical to one of a local Indian designer. Just last year, Tory Burch copied a Romanian coat from Oltenia. Then Dior included a Romanian jacket from Bihor in their couture collection and is selling that jacket for EUR 30,000, but no royalties are returned to the original creators.
Beau Monde has always been a supporter of authenticity and this brand is the best example of Romanian authenticity and how centuries-old traditions can be integrated in our modern times, in the lives of the young generation. Traditions should not be forgotten; traditions should be passed on and promoted. If we were an inspiration to others it means that we have a valuable product and this brand and this campaign can help us sell our original creations abroad", stated Roxana Dobrita, Beau Monde Editor in Chief.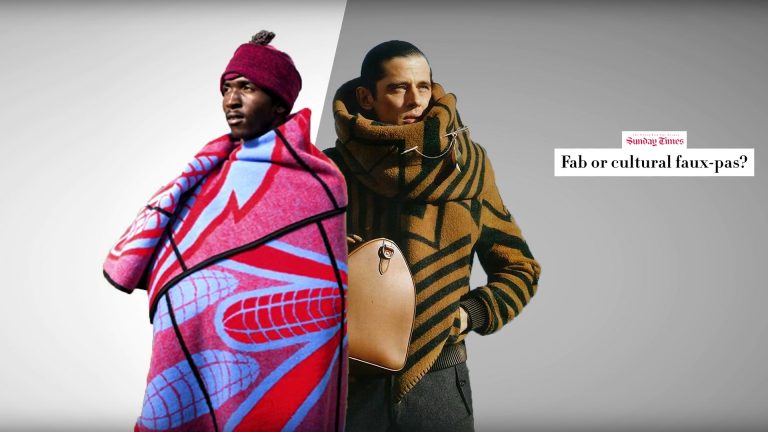 The new fashion brand is composed of 100% authentic Romanian creations from Bihor County. All of the item can be purchased on www.bihorcouture.com. Traditional jackets, coats, blouses and skirts, are all hand-made by local craftsmen, with care and attention towards respecting the cultural heritage of this rich historical region of Romania. You will also find here the original jacket that inspired Dior.
Bihor Couture is not only a brand that sells authentic clothes from Bihor. It serves as a model created to return money in the local communities. So we can enjoy these beautiful traditions for generations to come. The model can serve as an inspiration for other cultures that face the same problem,"said Catalin Dobre, Chief Creative Officer, McCann Worldgroup Romania.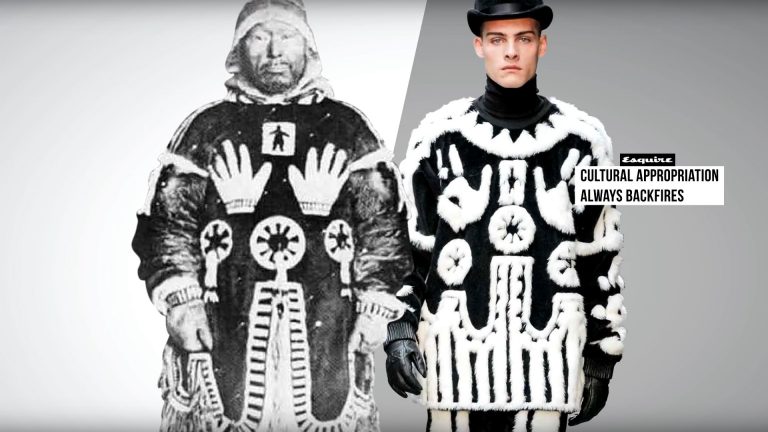 On her turn, Ioana Zamfir, Group Creative Director, McCann Bucharest, added:
Getting inspired by other countries' rich heritage is normal, but the problem is not giving any credit, which means that nothing returns to these local communities of creators and traditions keepers. The spotlight that a big brand could put on them, by merely acknowledging them as a source of inspiration, would translate into customers for their creations. They are struggling to make a living for themselves and also keep precious traditions alive.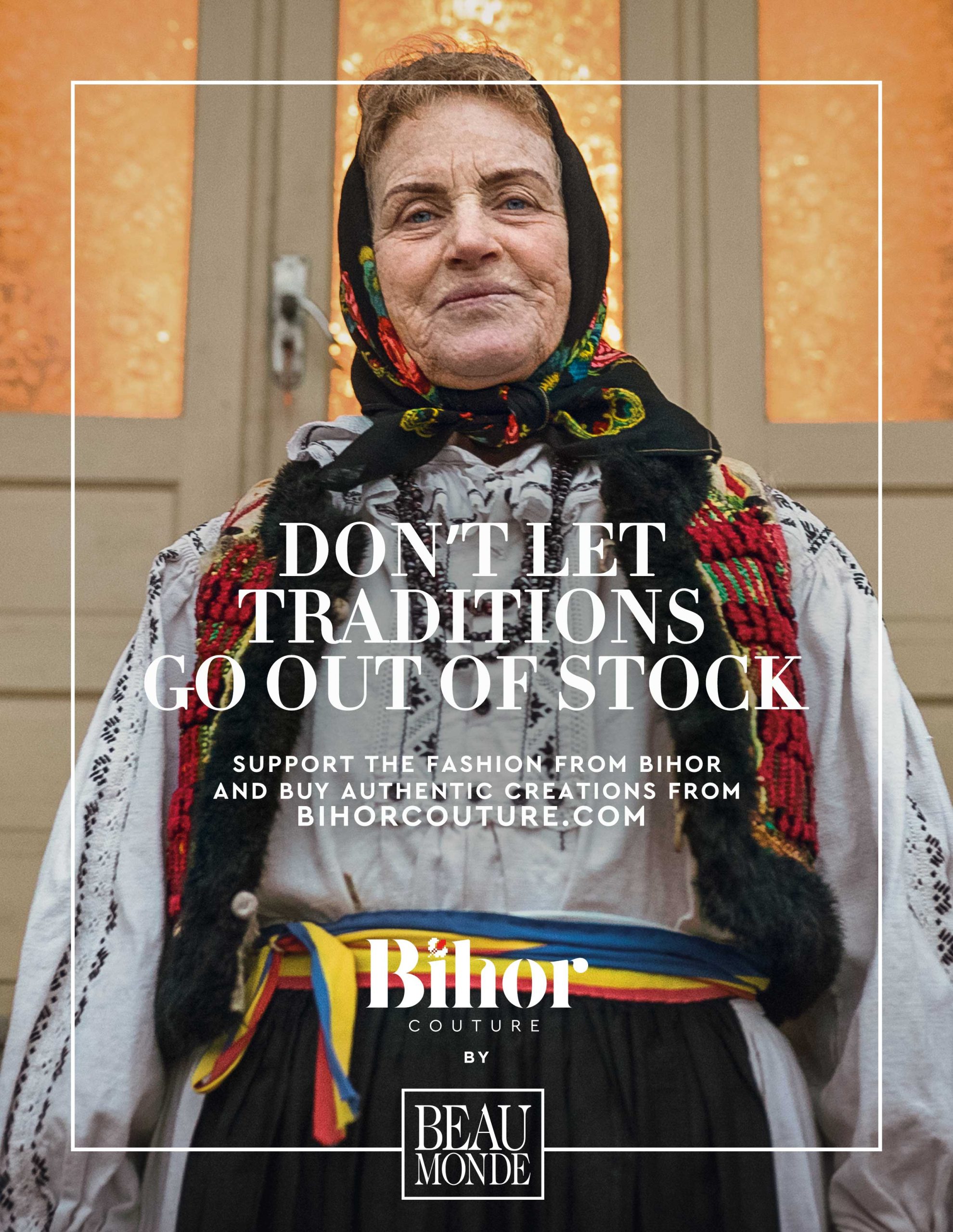 CAMPAIGN CREDITS: Roxana Dobrita, Editor in Chief Beau Monde Style; Catalin Dobre – CCO McCann Worldgroup Romania, McCann CEE Creative Director;Ioana Zamfir – Group Creative Director; Ionut Cojocaru – Content Creator; Adina Cirstea – Copywriter; Sabina Popa – Art Director; Alexandra Albu – Regional Senior Account Manager; Corina Nica – Corporate PR Executive; Andreea Predescu – PR Manager; Andreea Sofrone – Account Director; Tiberiu Munteanu – AV Manager; Alex Popa – Producer; Andrei Mandru – Regizor; Radu Voinea – DOP; Valentin Ruscan – Second unit.
Why we like it:
Real-time marketing action
Creativity
Inspiring
The power to take a stand
Smart advertising
Goes beyond a simple campaign and activation
Gives back to the community
Romanian creatives to watch for in 2018
After last year we presented you the creatives we believed were ready to set the tone for creativity in 2017, it's time for the 2018 prognosis to be revealed. In no particular order, here are the creatives we believe we'll influence the creative field considerably this year and the ones to come.
Raluca Matei, Head of Art Jazz Communication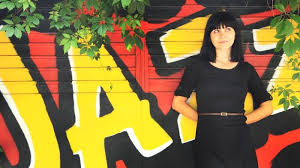 She was awarded the title of Art Director of the Year, by ADC Romania, during a ceremony held this February, for taking part in the campaigns "Together #formagichome" (also awarded Idea of the Year),  "LaMinut, the Romanians' nr.1 Mustard", "Time from your time", Avon (the last one also winning her the second place in the "Best Use of Video" category at Webstock 2017).
She also has in her portfolio a Gold Lion at Cannes Festival, a Gold Effie, a Gold at PR Award 2016, a Gold at Fibra Awards 2016, a DIPLOMA – Internetics – Interactive campaigns – Digital component of an integrated campaign Social campaigns, Political & Awareness Messages,etc for the campaign "Save Our Songbirds".
Miruna Dumitrescu, Group Creative Director Jazz Communication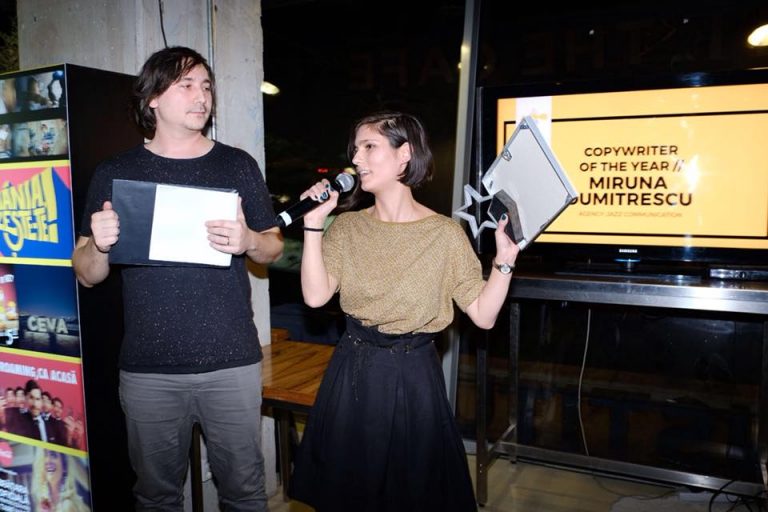 With more than 7 years of experience in advertising, gathered in agencies such as: Brandstalk, Senior Interactive, MullenLowe Profero, Leo Burnett, Miruna Dumitrescu was chosen Copywriter of the Year by ADC Romania, for her contribution in 2017 in the campaigns Provident – "Experiment", La Minut – "The number 1 Romanian's Mustard" and "Together #formagichome".
Ioana Zamfir & Alin Sirbu, Group Creative Director & Art Director McCann Worldgroup Romania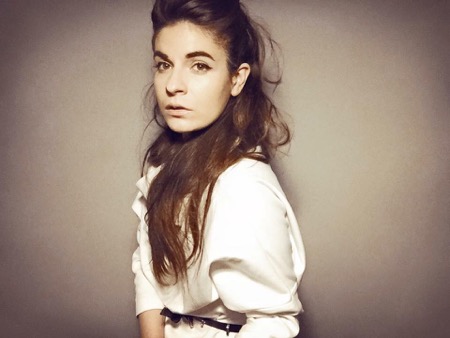 Responsible for campaigns such as Fundatia Renasterea – "Brave Cut", ROM Autentic – "ROM ANTHEM", ROM Autentic – "ROMBOT" and Mega Image – "Veggie Heroes", they were declared Copywriter of the Year and Art Director of the Year at FIBRA Awards 2017.
Mihai Vasile, Copywriter McCann/MRM Bucharest
Graduated from the Alternative School For Creative Thinking and the University of Journalism and Mass Communication, he is one of the creatives responsible for the success of the campaign "Romania's Next Big Vlogger" for Coca-Cola that earned 3 Gold Awards at Internetics 2017 in Culture – Online Branded Content, Communities – Brand Associated Communities and Social Media – Online PR Special Projects, 1 Gold PR Award in Social Media and 1 Silver PR Award in Digital PR.
He is also part of the campaign "Rombot – The first virtual ambassador of a country" for the Rom chocolate bar, Kandia,that won several important awards in 2017: two Silver Drums at the categories "Digital" and "Activation Programme" at Golden Drum, 1 Silver in Internetics, an award in Media at Eurobest 2017.
The Top Romanian creatives setting the tone for 2017
For some years now Romania is setting the creative beat in the CEE, by winning almost all the editions of the Golden Drum Festival and by giving the CEE countries some very talented creatives and client service persons. We are also seeing a breakthrough at Cannes Lions and other important international festivals.
Therefore, we decided to offer you the name of the people we consider to be the next names to watch out, the future Creative Directors, the ones that are actually setting the tones of the recent campaigns. In no particular order, we give you:
Andreea Ghenoiu (Group Creative Director Jazz Communication)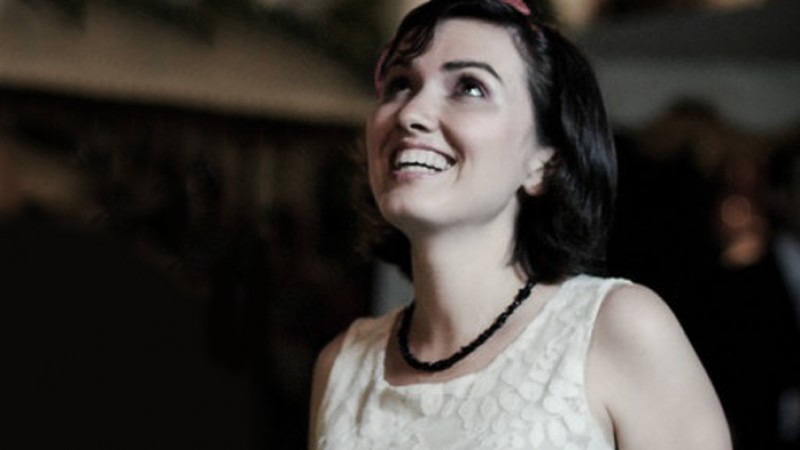 Passionate copywriter, in love with advertising, ideas and people, Andreea gathered so far almost 10 years of experience, big projects, both national and international, awarded in competitions such as: Cannes Lions, Golden Drum, Golden Hammer, Effie Awards, ADC Awards, Internetics, Webstock and PR Awards.  She is always thirsty for good work and great ideas. She is responsible for having the great idea of the "Save Our Songbirds" campaign that brought Romania the only Gold Lion in Cannes in 2016 and that made it one of the only 15 campaigns in the entire world to have won both a Lion in Cannes, proving the creativity, and a Gold Effie, demonstrating the efficiency. A result that received a presence in The Gunn Report.
Sebastian Olar (Group Creative Director Publicis Romania)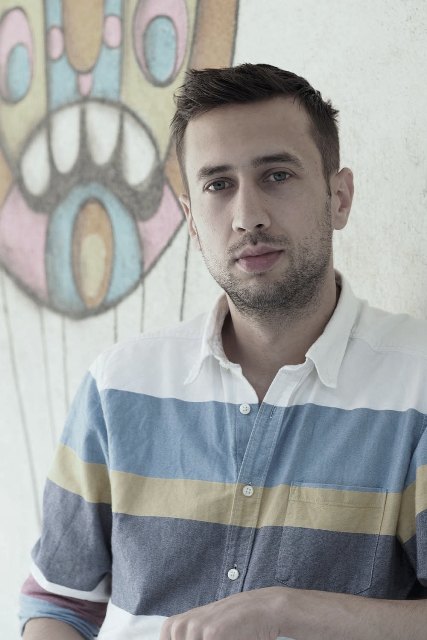 Sebastian is a marketing graduate, Nicholas Cage doppelgänger and probably the first ticket inspector ever to become a copywriter. After quitting public transportation in 2008, he graduated the Art Director's Club School and started copywriting for McCann Bucharest. That's when he started winning metal statues in most of the national and international advertising festivals, including One Show, Cannes Lions, Clio, Eurobest and New York Festivals. That also got him "The Young Professional of the Year" title at the IAA Excellence Awards. After one year of being the Creative Director of UNTOLD, Europe's best major music festival, as of October 2016, his business card says Creative Free Spirit Graffiti BBDO, working mainly on the Pepsi account.
Miruna Macri (Senior Art Director at MRM // McCann Romania)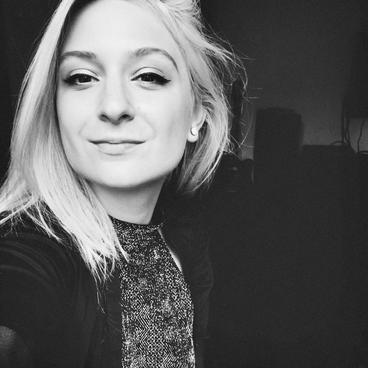 Soon after she graduated from Miami Ad School, Miruna started her career as an Art Director at Publicis Bucharest. From there, her focus went in the digital field and joined MRM//McCann Bucharest. Throughout her career, she has worked for brands like LIDL, Renault, Nissan, Visa, Nestle, Coca-Cola, KFC, OMV, Uber, The Automobile Club of Romania, Paul, etc.
Her work has been recognized at Cannes Lions, D&AD, Eurobest, Golden Drum, New York Festivals, Fibra, Creativity International Awards, Applied Arts Magazine, Summit International Awards, ADDY'S, Young Guns, Internetics and many more. The FIBRA Awards jury named her "Art Director of the Year" in 2016. She is part of this year's New York Festivals' Grand Jury, in the Design category.
Sandra Bold (Head of Copy MRM// McCann Worldgroup Romania)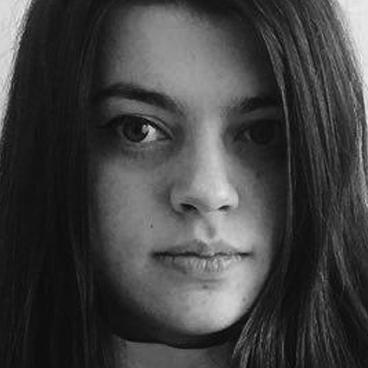 Sandra started her walk on Advertising lane by quitting her architect job and trying on the copywriter dress. She is very happy to work on both regional and global projects for which she has been shortlisted 5 times in the last two years at Cannes Lions Festival. Her list of awards starts with Creativity awards, Golden Drum, and the first Gold at Eurobest for a Romanian digital agency and ends with local shows. She was awarded the title of "Copywriter of the Year" at FIBRA Awards 2016.  Sandra is also half of the pair that initiated the series of events " Lady Steps", supported by ADC Romania.
Simona Suman (Group Creative Director Jazz Communication)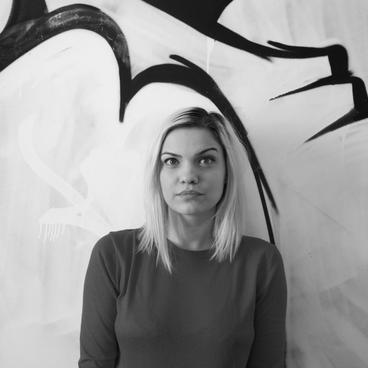 Simona has been passionately crafting creative campaigns for more than 8 years, in agencies big and small, from FCB to Young & Rubicam, McCann and more recently Jazz Communication, in 3 different countries: Romania, Hungary and Czech Republic. She's developed integrated campaigns, combined with smaller, soulful projects for international and local clients: Vodafone, MasterCard, Provident, Lay's, Mega Image, Arctic, Grand Cinema and many more. Her work has been locally and internationally awarded in festivals such as Eurobest, Golden Drum, ADC Europe, Effie, as well as local shows. She is also part of the New York Festivals' Grand Jury in the Outdoor / Out Of Home Marketing. Simona is the other initiator of the project "Lady Steps".
Victor Oprisan (Group Creative Director MullenLowe)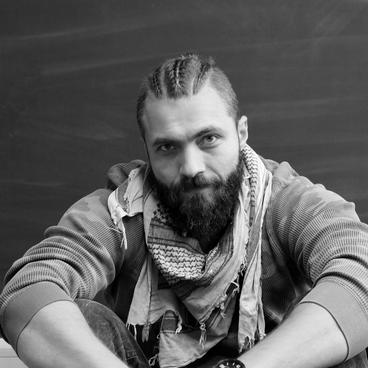 Victor, aka "the Viking", is a Group Creative Director with over 10 years experience in the idea business. He joined the MullenLowe Romania team in April 2013, after +6 years spent in local and multinational advertising agencies. Throughout his career, the Viking smashed the creative anvil for Romanian as well as international clients like Doritos, Carlsberg group (Guinness, Skol), Molson Coors (Beck's, Stella Artois, Staropramen), Unicredit Bank,Bancpost, Groupama, Mercedes-Benz, Orange, Zizin, to name a few, winning several awards in creativity and efficiency festivals, including a Gold Effie for his national campaign Varu' (The Cousin). In 2016, together with fellow GCD Andrei Munteanu (aka Beni), he qualified in the Semi Finals of the Global Doritos Crash the SuperBowl Contest, missing the million-dollar award by a thread. He is also part of this year's New York Festival Grand Jury, in the category of Branded Entertainment.