How To Measure Content Marketing To Reach Your Goals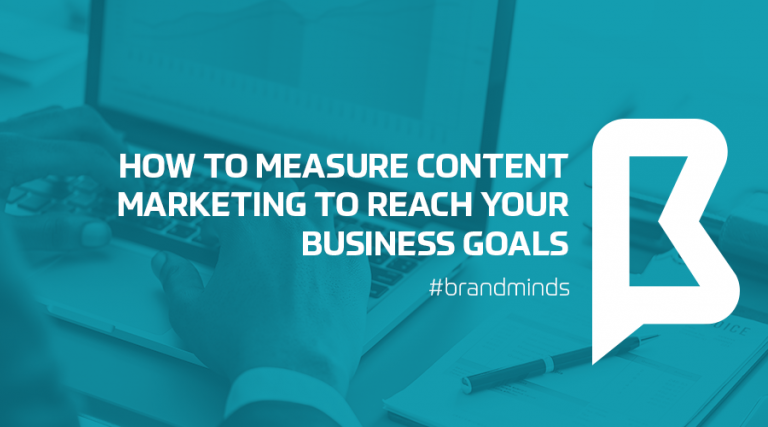 33% of B2B marketers and 41% of B2C marketers cited the inability to measure as a significant challenge. This alarming data comes from a research conducted by the Content Marketing Institute.
To make sure that your content marketing is having the impact that you want it, you must have the right content marketing strategy. Like in anything in marcomm in general, there is no magic formula to identify the key performance indicators (KPI) you need to measure, as content marketing goals are highly individualized. Your marketing priorities are strongly influenced by the size of your business, budget, available resources, previous tests and outcomes, etc. To get the most out of your content marketing strategy, determine your specific goals and tie them to the right KPIs.
First of all you must start by understand the importance of real content and how it has to be true and relevant for your brand. And at the same time what do you want it to solve and achieve. Depending on the goal you are choosing you will need a certain type of content marketing strategy focusing on specific audiences, leveraging different marketing channels, and communicating targeted messages.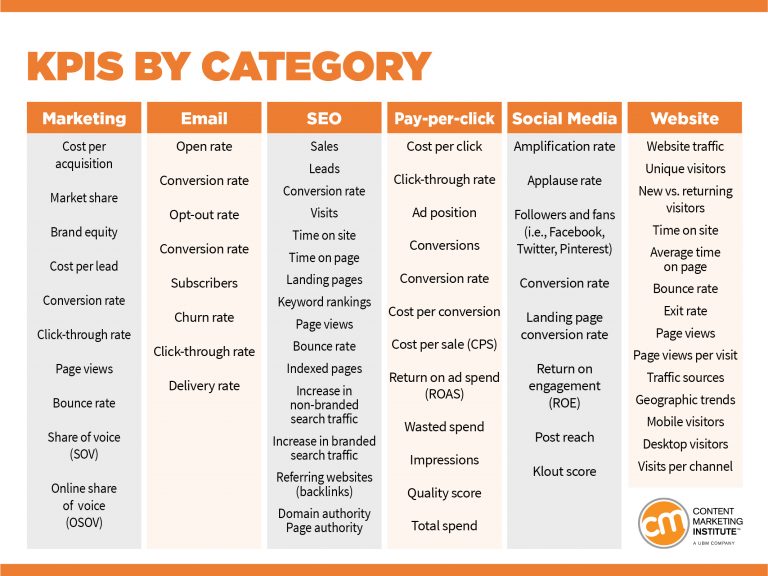 Secondly, you must look for inspiration, find the right themes and start producing the necessary content. From time to time take a better and more insightful look at your data and consumers and see how and if the content you are providing is working or not, as it might need for re-adjusting along the way.
The greatest potential for content marketing success lies in viewing content as a strategic business activity that just happens to be performed by marketers, rather than as a marketing and advertising tactic that gets applied for the express purpose of reproducing incremental wins or amplifying upper-funnel marketing results. Content marketing isn't a replacement for other forms of marketing – it just makes those forms work better. Content marketing adds value to the business by building a critical strategic asset: a subscribed audience.- CMI
In order to reach your goals through content marketing you will need to cover five core elements: purpose and goals; audience; story; process and measurement.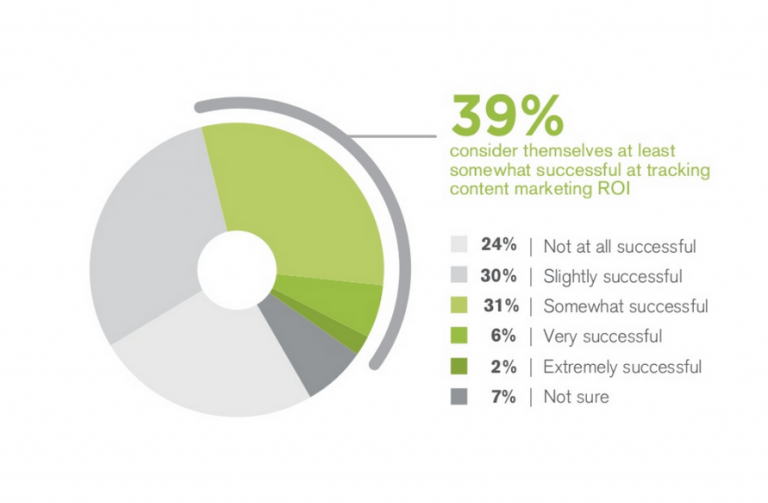 source: Marketing Insider Group
As most content marketers aren't getting their marketing metrics right, despite all the marketing technology available today, these is your chance to stand out. Less than half of B2B marketers – about 46 percent – are satisfied that their marketing metrics are aligned with their content marketing goals. More often than not, marketers are simply not tracking the right metrics.
With a clear idea of your current content marketing goals, you'll know which metrics matter the most right now. For example, consumption and lead metrics will take a front row seat on your analytics platforms when your primary goal is to attract new customers. You'll still use KPIs from different categories as you'll need to understand how effective your content is at each stage of the buyer journey, but it is the priority metrics that show you if you are reaching your main goals.
Consumption metrics have to do with the number of people consuming your content, as well as the frequency and depth of their consumption and what channels they are using to reach your content. These metrics are going to take a front row seat in your content marketing reporting if your priority goals are building brand awareness, lead generation and lead nurturing.
Sharing and engagement metrics are essential to fostering a relationship with and sense of loyalty from your audience; according to Chartbeat, "visitors who read an article for 3 minutes return twice as often as those who read for one minute". This is the place where you will see if the audience is into your content and if they find it interesting enough to want to share it with their friends. It's the right time also to check your brand's likability,by asking the audience to answer some questions.
Retention marketing metrics
"As the cost of acquiring a new customer is seven times that of retaining an old one, and your current customers will spend 31 percent more on average than new ones, this is one area of content marketing analytics you don't want to overlook. Even when you're goal-focused on lead generation, sales or other common priorities, don't take your eye off of your current customers or you could be losing ground where it matters most, even when you are generating a lot of interest and action from new prospects," wrote Marketing Insider Group.
The conversion rate is the measure of whether people take the action you want them to take with your content – it could be a simple share on a social media platform or a form submission to download an ebook. It is good to keep a track of the conversion rate to know whether or not your content is converting into valuable information that you can use (email address, sales lead etc.) A good conversion rate varies depending on the industry you are in and the channels you are targeting. According to Teknicks, for inbound marketing campaigns, 1-3% is a good average.
Lead marketing metrics
According to the Content Marketing Institute, sales, lead generation and lead nurturing are among the top organisational goals for content marketers. To effectively track this metric, you need to look at the number of leads generated from form submissions, trial signups, offer opt-ins, and email subscriptions. However, to get the real business picture, you should focus on the number of qualified leads generated by a piece of content.
A CRM can easily help you track and attribute leads to your content marketing campaigns. You can also track the source of leads right from the moment the enter the sales funnel till the point they become a customer. This will help you monitor the content they consume on the way and the content that converts the most. Some popular CRMs you can use are – Hubspot, Zoho, and Capterra. – ducttapemarketing.com
These metrics look at how content impacts the bottom of your sales funnel. When your number one content marketing goal is to drive sales, these are the numbers that will be the most important.
Total dollar amount of pipeline opportunities and the amount of revenue influenced by one or more pieces of content
Using a first-touch attribution model, you can aggregate the total dollar amount of sales generated through a piece of content
Revenue generated
More details about this long and complicated process you can also find here and here.
And if you like our articles,don't be shy and comment below and share them.