Creating non-intrusive ads for VR/AR and mobile games with Admix
Are you creating VR/AR content? Or developing mobile games? Creating non-intrusive ads is easier with Admix.
Ad blockers have seen an increase in downloads in the past years. For the next period between 2018-2021, eMarketer says ad blocking is slowing down but not going away.
People are installing ad blockers not because they hate all ads (they like good ads and simply ignore the rest), but because they hate intrusive and annoying ads.
According to Google Chrome, 69% of AdBlock users were motivated by annoying ads.
What are annoying ads?
Popups that block the main content of the page, auto-playing video ads with sound, large sticky ads which make you close the page in frustration and many more (you can find all of them on Coalition for Better Ads).  Once you have experienced an intrusive ad, you will definitely not be going back to the website which runs it!
The solution is not to eliminate ads entirely but to make them non-intrusive and as organic and relevant as possible.
If you are looking to create such ads, Admix is your plugin of choice.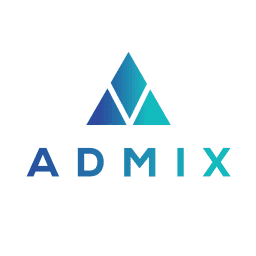 What is Admix?
Admix is a monetisation platform for games, VR and AR.
At Admix, we hate intrusive advertising as much as you do. We built a unique technology empowering you, the creator, to generate revenue whilst maximising the experience of your users on any platform.
With Admix, you can place ads in VR/AR, on mobile and PC/console.
What ads can you create with Admix?
3D interactive ads
Admix allows you to create interactive 3D ads which are a mini brand experience consumable within your content.
Banner ads
Banner ads are the simplest ad format you can place, resize and customise anywhere in your content, and is supported by thousands of advertisers.
Video ads
Short-form, highly engaging video ads with directional audio, to integrate anywhere in your content and maximise your revenue.
Features and Benefits of creating non-intrusive ads with Admix
Easy setup
The drag and drop plugin allows you to place ads wherever you want in a matter of minutes
Never ever intrusive
The plugin allows you to always prioritise user experience over revenue, and keep innovating on formats to never intrude or interrupt your users.
Always relevant
The team behind Admix works with the most reputable advertising partners to guarantee that your ads are always relevant to the environment and your users.
Platform agnostic
Whether you want to monetize a mobile game on Android or a shopping app on Oculus VR, our technology is totally platform agnostic.
Advanced controls
Create stunning experiences with various formats which range from curved placements to programmable
Instant monetization
Here are the results Rabbit Mountain got following the integration of the Admix solution:
Join the Conversation
We'd love to hear what you have to say.
Get in touch with us on our LinkedIn Group, Facebook Group or Twitter.