Best 8 goal-tracking apps to help you achieve your objectives
1.
Adidas Running

– Sports, Fitness & Run tracker

With over 50 million downloads, the Adidas Running app is a GPS and workout tracker for running beginners, 5k and marathon training.

Users can map their runs and track minutes, miles and calories burned for over 120 activities.

The app invites users to take part in challenges and virtual races to keep them on their toes and keep the competitive spirit alive.

Users can also create their own fitness community to motivate them and push them forward when they follow other users.

The app has built-in GPS tracking so that users have all their workout statistics and progress in one place and allows users to score activity so they record when they reach a new personal best.

Adidas Running has a powerful goal-setting feature that supports any goals the users set, whether it's distance, duration or weight loss and allows them to choose a daily, weekly, monthly or yearly goal. A newly-added statistics section prompts users to compare their performance from the past weeks, months and years.
What the users like about Adidas Running:
Live tracking voiceover,
Satellite imagery of the route and the stats, graphs and charts,
Prompt customer service,
Accurate data imports
Helpful and interesting articles on the blog
Reliable and easy to use
Great for running and cycling
2.
Fabulous

: Daily motivation & habit tracker

Fabulous is a gentle coaching tool to help users build routines to become their best self.

Incubated at Duke University Behavioral Economics Lab, Fabulous was nominated for Google Play's Best App Award and won Google's Material Design Award for Most Charming Engagement.

The app's ultimate goal is to instil habits that improve users' health.

Fabulous is a science-based app that will motivate users to improve their fitness and achieve their weight loss goals. It also is a great helper for sleep cycle reboot and anxiety reducing mindfulness.

Users are nurtured to learn to build a transformative morning routine and even pick up life-changing habits like meditation and yoga.

Unlike other goal-tracking apps, Fabulous steps into the role of a life coach, building motivation so users can focus on developing habits that reduce the level of anxiety and improve daily productivity.
What users like about Fabulous:
Imagery and sound effects
Quick and easy to use
Easily incorporated into the flow of your day without feeling annoyed or distracted
Lays out the plan for users
Doesn't feel regimented
Holistic, incorporating body, mind and soul
Customizable
3.
Todoist

: To-Do list, tasks & reminders

Online magazine The Verge named Todoist "the best to-do list app right now" and it was Google's selection for 2020 Editor's Choice.

With Todoist, users can capture and organize tasks the moment they pop into their head.

Having trouble remembering deadlines?

Todoist helps you with that by sending you reminders and due dates.

Users can build lasting habits with recurring due dated. They can collaborate on projects by assigning tasks to others and prioritize tasks with priority levels.

The app allows users to track their progress with personalized productivity trends.

Todoist also integrates with other tools like Gmail, Google Calendar, Slack, Amazon Alexa and more.
What users like about Todoist:
Automatically schedules tasks
Excellent app on both mobile and desktop
Intuitive interface
Quick and easy to structure
Ability to divide tasks by project
Ability to assign priorities
Fast
4.
Daylio

– Diary, Journal, Mood tracker

Daylio is a self-care bullet journal with goals. The app enables users to keep a private journal without having to type a single line.

Daylio is built on three principles:
Reach happiness and self-improvement by being mindful of your days;
Validate your hunches ie how your new hobby influences your life;
Form a new habit with no learning curve.
The app allows users to create daily, weekly or monthly goals. The users can motivate themselves, build habits and collect achievements.
Daylio collects recorded moods and activities in the statistics and calendar so users can discover what makes them happy.
The app allows users to keep track of activities and create patterns to become more productive.
What users like about Daylio:
A wide range of customization and options to make the app for them
Notification reminders for goals
Useful for memories
Great support team
High level of flexibility
Aesthetically pleasing
Easy to use
Great app to keep track of moods and identify problems
5.
Any.do

– To do list, task, reminders & planner

The Wall Street Journal named Any.do the #1 to-do list app out there and was selected google's Editor's Choice.

Any.do is a free to-do list, planner and calendar app for managing and organizing your daily tasks, to-do lists, notes, reminders, checklists, calendar events and more.

Users can create and set reminders with voice and add them to their to-do list.

For better productivity, the app provides users with calendar integration to keep their agenda always up to date.

Any.do integrates with a slew of tools like Google Calendar, Evernote, Wunderlist, Salesforce, Zapier and more.

The app has an intuitive drag and drop feature and a shaking feature to remove completed tasks from the user's to-do list.
What users like about Any.do:
Easy to use
Incredibly versatile
Great customer service
Seamless connection between multiple devices
Unique and simple features
Flexibility to do planned work on time
Hierarchy for to-dos
6.
Loop Habit Tracker
Loop Habit Tracker helps users create and maintain long-term positive habits.
The ad-free app provides users with detailed charts and statistics to give them a clear picture of how their habits have improved over time.
The app has an elegant and minimalistic interface that is very easy to use.
It helps users through its advanced formula for calculating the strength of their habits. Every repetition makes the user's habit stronger.
Loop doesn't impose limits on how many habits users can have and doesn't require an internet connection or online account registration.
The user's confidential data is never sent to third parties.
What users like about Loop Habit Tracker:
Ease of flexibility to define goals
Data is not automatically stored in the cloud
No ads
Makes progress visible in the most simple and informative way
Effective
Very helpful in forming new habits and curbing bad ones
Highly customizable
Easy interface that doesn't intrude
7.
Habit Hub

– Habit tracker and goal tracker motivation

HabitHub tracks habits, helps users accomplish their goals and rewire themselves.

The app is based on Seinfeld's productivity tip which involves building long streaks of days. These streaks motivate users to keep moving forward.

HabitHub comes with four prebuilt themes and a full-featured calendar view for every habit to track and visualize.

The app is integrated with smartwatches allowing users to mark the days directly from the watch.

Users are prompted to make the most of the app's flexible scheduling system which can track any habit.

Habits are also categorized according to various aspects of users' life.
What users like about HabitHub:
Intuitive design
Helpful and motivating without feeling oppressive or overwhelming
Very useful for employees working at home
Excellent statistics
Flexibility
It makes it very easy to keep track of multiple habits at once
The rewards option
8.
Goal Meter

– Goal tracker, habit changer, to-do list

Goal Meter is a goal tracking and habit changing tool. It allows users to schedule their day in advance, increase productivity and improve efficiency.

The app allows users to improve their time management skills by breaking down goals into daily routines and habits which is suitable for anyone looking to do more in less time.

Goal Meter makes it easier for users to complete goals by allowing them to pick habit templates like Study, Exercise, Diet, Work, Health, Financial, Bad habits to stop and more.

The app is more convenient than a calendar for routine tasks as it doesn't clutter the calendar schedule.
What users like about Goal Meter:
A fun app that is great for smart goals
Great for time-bound goals
Great app for achievers
It gives users the ability to be as specific or general as possible
It allows for psychological helpful factors like identification, stair-stepping, accountability and visualization
Pleasant and easy to use interface
Clicking the Done button keeps users motivated
Great artwork
Setting goals according to different measurements
Join the Conversation
How to Self-Motivate and Change Your Life
It is said that it's harder to keep being successful or on top that to achieve success in the first place. That is a sentence I strongly believe in, as success may come in many shapes and forms, sometimes even by luck and unexpected, while actually holding on to that number one spot represents a hard work done daily.
The same it happens with motivation. According to an article posted on medium.com, in the case of the New Year's resolutions, for example — while 93% of people set them, only 8% of them actually find the inner-drive to follow through. Motivation is a better predictor of our career success than intelligence, ability or salary . Research shows that there are some proven ways you can become self-motivated,  even when you expect less.
According to the American Psychological Association, people who set goals that are both specific and challenging, are 90% more likely to achieve what they've set their mind to. When we set goals that are broad and general our motivation is lessened since we don't have realistic and measurable milestones to check off along the way.
At the same time,still, "being realistic with what you can achieve in a given amount of time is crucial to your success and for the morale and motivation levels of your team. While it is important to aim high, it is equally as important to encourage yourself and your team by hitting goals along the way. Each time we hit one of these goals a burst of dopamine is released — this allows us to train our brain to crave achievement and push towards the next item on our list," wrote Elle Kaplan, CEO/Founder of @LexionCapital & CIO of LexION Alpha. Self Made Entrepreneur, Financial Expert & Dreamer, for medium.com.
Connecting to your values and really knowing the WHY that drives you and makes YOU who you are is an extremely important step in the process. And, sometimes, if necessary, even change your HOW. "You can instantly find your tasks more enjoyable by shifting from getting them done, to doing them right. I think of it as mastering your craft. Make it artful. Sometimes slower is better. Other times, the key is to make it a game and actually speed it up. You can set time limits and race against the clock. Changing your how can get you out of ruts and find new ways to escape the mundane," wrote time.com.
Embrace your desire and create the space to make it happen and flourish. You won't make any changes if you don't create a small space for the change. As the specialists from zenhabits.net show us, don't wait for the change to happen — make it happen. Block off some time on your calendar each day, even if it's just 10 or 15 minutes. If you don't have the time, think about how long you spend each day on Facebook, TV, games, or doing smaller tasks that aren't as important. Push those back for just a bit, and do what's most important to you first.
Once you are in the right place, physically and mentally, make sure you have around you the right people to guide you and support you in your journey. No one needs people that don't believe in us and our path. The good energy created by you and the right people will help you in your quest. You have a long road ahead of you, but the right mindset is essential.
Last, but not least, as time.com points out "monitor the progress you're making and celebrate it. Harvard's Teresa Amabile's research found that nothing is more motivating than progress."
Quotes about success that will bring you inspiration every day
If some people hate the idea of Monday, wishing for a longer weekend, some believe in the unlucky Tuesday, with three bad moments that are meant to happen. We don't believe in either of them. On the contrary, we consider that doing your job with passion, being inspired and fulfilled is all you need for a great week.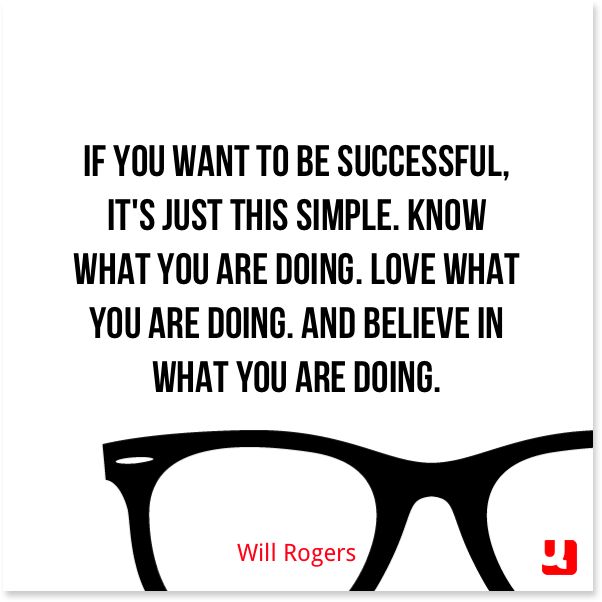 To keep you motivated and happy, we found some pieces of inspiration that we hope will help you along:
"My biggest motivation? Just to keep challenging myself. I see life almost like one long university education that I never had — every day I'm learning something new." — Richard Branson
"It's fine to celebrate success but it is more important to heed the lessons of failure." — Bill Gates
"Every time you state what you want or believe, you're the first to hear it. It's a message to both you and others about what you think is possible. Don't put a ceiling on yourself." — Oprah Winfrey
"The question I ask myself almost every day is, 'Am I doing the most important thing I could be doing?'" — Mark Zuckerberg
"The way to get started is to quit talking and begin doing." — Walt Disney
"When one door of happiness closes, another opens, but often we look so long at the closed door that we do not see the one that has been opened for us." — Helen Keller
"Success is not the key to happiness. Happiness is the key to success. If you love what you are doing, you will be successful." — Albert Schweitzer
"What's money? A man is a success if he gets up in the morning and goes to bed at night and in between does what he wants to do." — Bob Dylan
"The only place where success comes before work is in the dictionary." – Donald Kendall
"The truth is that our finest moments are most likely to occur when we are feeling deeply uncomfortable, unhappy, or unfulfilled. For it is only in such moments, propelled by our discomfort, that we are likely to step out of our ruts and start searching for different ways or truer answers." – M. Scott Peck
"If opportunity doesn't knock, build a door." – Milton Berle
"Opportunities don't happen, you create them." – Chris Grosser
"There is no passion to be found playing small—in settling for a life that is less than the one you are capable of living." – Nelson Mandela
"If it scares you, it might be a good thing to try." – Seth Godin
"Choose a job you love, and you will never have to work a day in your life". — Confucius
"Work to become, not to acquire." — Elbert Hubbard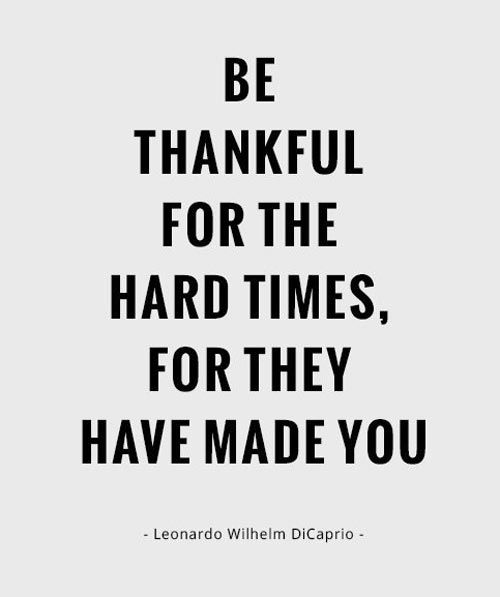 "Dreams are extremely important. You can't do it unless you imagine it." — George Lucas
"Do not be too timid and squeamish about your actions. All life is an experiment." — Ralph Waldo Emerson
"Often the difference between a successful person and a failure is not one has better abilities or ideas, but the courage that one has to bet on one's ideas, to take a calculated risk – and to act." – Andre Malraux