Must Have Gadgets of 2017
A long time ago the phrase "diamonds are a girl's best friends" became popular and known by everybody. The times changed and today a more suitable and true description, both for men and women, would be "gadgets are a person's best friends". In a world dominated by technology, each one of us has a least a gadget that keeps close to them and that would be the first thing they would care about in case of an emergency or a fire.
Therefore, we decided to take a look at the latest inventions in terms of gadget and present you the ones we believe to be the must-haves of 2017. In no particular order….
Dell 2-in-1 Laptops
Dell introduced several convertible laptops this year, and the most notable include its  Latitude 7285 and new XPS 13 models. The former is a Surface Pro 4 rival that includes a sharp screen, stylus, and a sturdy keyboard that more closely resembles that of a laptop than most hybrids. The latter is an updated version of Dell's already great XPS 13 that includes a flexible rotating hinge for use in different positions. Dell also offers the Inspiron 2 in 1, for home and home office. Stay connected with computing that's easy and inspiring. With the performance of a laptop and versatility of a tablet, you can count on Inspiron to deliver exactly what you need.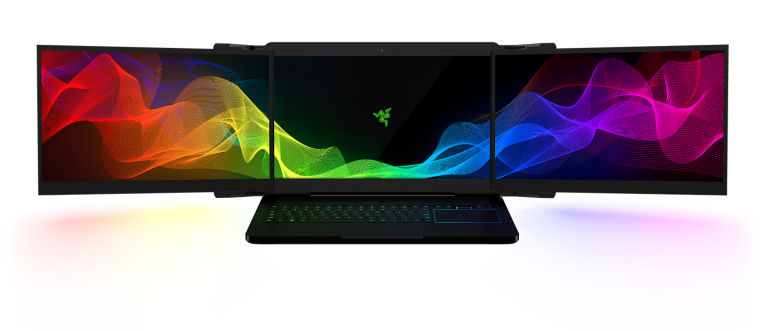 Razer Project Valerie
When you're using a laptop for doing work, playing video games, and streaming  Netflix, one screen isn't always enough. So why not include three? Razer's  Project Valerie concept does just that by adding two foldable displays that expand out from the primary screen in the center. Each display is 17 inches diagonally and supports 4K resolution, and Razer says they can be used independently or together as one giant display.  Project Valerie provides the most expansive viewing experience in a notebook. Powered by an NVIDIA® GeForce® GTX 1080 GPU, and natively supporting NVIDIA Surround View with a whopping resolution of 11520 x 2160, get a wider view of the race track or the battlefield for an unmatched immersive experience.
LG Signature W-Series "Wallpaper" TV
Picture-on-Wall design allows the television to lay virtually flat so it seems blend with the wall and disappear, only possible with the uniquely efficient technology of LG OLED TV. Beautiful on or off, it is the purest form a television can take and the ultimate in minimalism. With the same picture quality as the Wallpaper TV, every OLED in the 2017 lineup delivers perfect black for colors to come alive against. LG OLED pixels are what make it all possible, each turning on and off individually for truly infinite contrast.
Nintendo Switch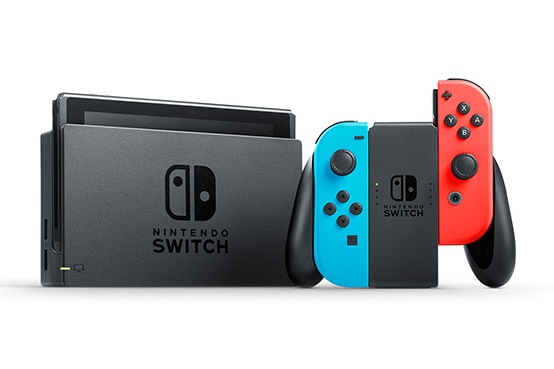 Nintendo Switch is designed to go wherever you do, transforming from home console to portable system in a snap. So you get more time to play the games you love, however you like. The Switch is both mobile and mighty, versatile and idiosyncratic. If the company can provide a steady stream of games over the next year, the Switch may be an exemplar of things to come in gaming. Use two Joy‑Con™ controllers to play face-to-face, or jump online for a 4v4 match. The more, the merrier.
HP Sprout G2 3D-scanning PC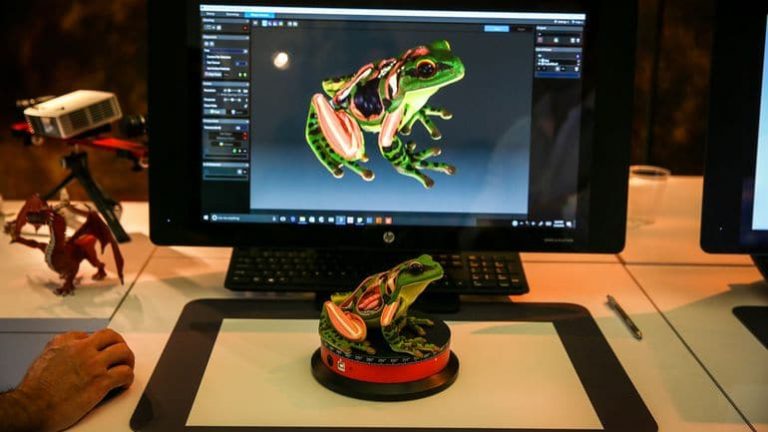 The Sprout G2, with its integrated 3D and 2D scanners, is perfect for product designers, CGI creators and other folks who can benefit from incorporating 3D models into their workflow. It's also got a stylus-enabled touch mat that acts as a second screen. According to ubergizmo.com, on the hardware side the main improvement is the new 21.3" diagonal Projected Touch Display with  full HD resolution on the 20-point capacitive horizontal Touch Mat surface, which is a perfect match for the full HD resolution of the vertical display. The previous HP Sprout Pro model featured a lower 1024×768 resolution, so users were losing the scale when dragging any drawing or graphics from the full HD vertical display onto the horizontal Touch Mat. The 20-point 2.2 mm thick Touch Mat allows two sets of hands to interact with the projected display. More to read here.
Toyota Concept-i

Toyota doesn't believe the future of the car is only about teaching vehicles to drive for us. While the  Concept-i vehicle shown at CES would be capable of driving autonomously, its biggest draw is the artificial intelligence that powers it. Toyota claims the car will be able to learn more about the drivers' preferences and needs over time, such as suggesting destinations after a driver chats with the vehicle's virtual assistant, called "Yui." "Cars are for people who want to go to more places safely and efficiently, and enjoy the thrill of the drive at the same time. We're excited to introduce you to a vision for the car of the future. Toyota Concept-i and its forward-thinking UX hold a mirror up to a future that is warm, friendly, engaging and, most of all—fun," it says on the company's website.
Chrysler Portal concept road warrior
The minivan, although Chrysler is not explicitly calling the Portal a minivan, considers The Verge, it appears to have gotten its name from its wacky door design that opens and closes like an elevator. Chrysler bills the Portal as "next generation family transportation designed by Millennials for Millennials," which is brand lingo for appealing to people with smartphones and money to burn. The carmaker also bills the Portal as a "third space" where these family-minded Millennials will chose to spend all their time outside their homes and offices. In other words, "an open and serene atmosphere that bridges work and home."
PowerRay Aquatic Drone
PowerVision's  new PowerRay drone is compatible with an optional FishFinder add-on that uses a sonar system to detect fish up to 131 feet (40 meters) away, lures them with a blue light and send images to the user. It operates in both fresh and salt water and includes a 4K camera that can shoot 12-megapixel stills. This underwater drone can submerge up to 98 feet (30 meters) and records 4K video streamed to your phone, which you use to navigate. Not impressed already? PowerVision will be offering VR goggles that allow you to robot around by tilting your head.
Snapchat Spectacles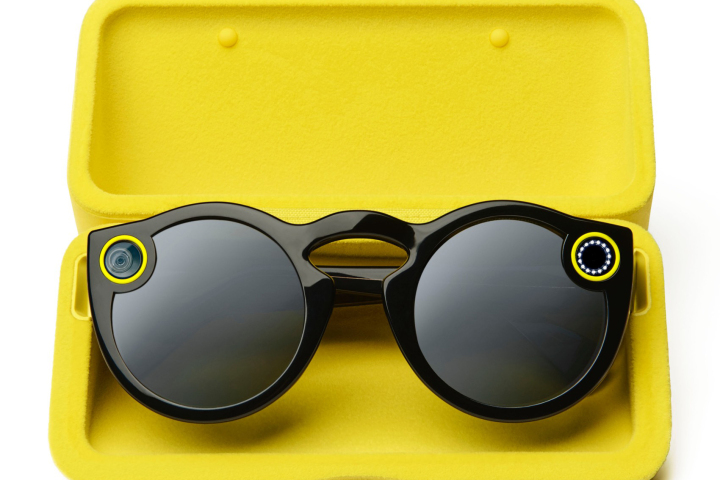 Snapchat parent company Snap Inc. demonstrated its mastery of artificial scarcity when it debuted its Spectacles video-recording glasses late last year. An easy setup process, good-enough video quality and stylish look made Spectacles a hit. But the company's distribution process—vending machines with limited stock that randomly appeared across the country—made them a phenomenon.
Superpedestrian Copenhagen Wheel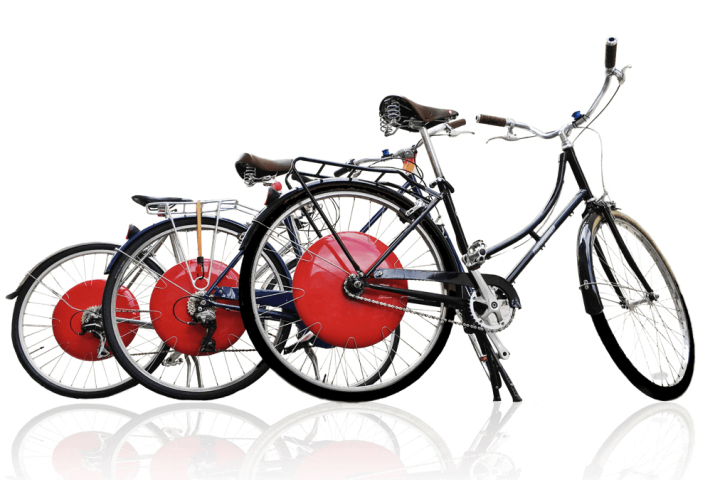 Superpedestrian's robotic bike wheel augments cyclists' oomph by powering their ride up to 20 miles per hour for over 30 miles. Though it looks like a simple bike wheel, the Copenhagen packs impressive technology inside. An integrated motor powered by a battery provides the giddyup, a wireless sensor connects to smartphones for data crunching, smart-locking hardware makes sure no one makes off with this $1,499 wheel, and regenerative brakes add to the efficiency.
LeEco smart bikes
Aimed at active users, these road and mountain bikes have GPS navigation and fitness tracking built-in. Though one is a road bike and the other is a mountain bike, both have a 4-inch touchscreen attached to their frames, which run a version of  Google's Android 6.0 Marshmallow operating system that's specifically tailored for bicycles. "In addition to on-screen directions that feature turn-by-turn navigation for bicyclists, you'll get a compass, a barometer and a speedometer. The bikes can also play music (both online and off), and you can talk to other LeEco smart bike owners via on-board walkie-talkie technology," writes www.cnet.com.
Sleep Number 360 smart bed
Designed to keep you and your partner effortlessly comfortable, the Sleep Number 360™ smart bed senses your movements then automatically adjusts firmness, comfort and support to keep you both sleeping blissfully, all night long. Sleep Number made a bed that knows when you've got cold feet and turns heat on at the bottom of the bed. You can both adjust to your ideal level of firmness, comfort and support—your Sleep Number® setting, and with Responsive Air™ technology, the bed will start to effortlessly adjust to both of you as you sleep. Moreover, according to the producers, the smart bed can be gently raised on either side to help prevent snoring.
Luke Roberts Smart Light light show
The world's first smart design lamp gives you the possibility to place light in any direction through simple paint gestures on your phone. Unlike conventional lamps, it is possible to illuminate only certain areas of a room. The lamp can emit direct and indirect light, allowing to create any light setting in your space with just one pendant lamp. In the living room, the light can be directed on the table for dinner with warm white direct light, while the remaining LEDs of the lamp emit a soft, ambient glow to the rest of the room. After dinner it is possible to illuminate, for example, the couch on the other side of the room and simultaneously adjust the color of the indirect light to create the perfect mood for your space.
Smart and Blue's Hydrao smart shower heads
French company Smart and Blue showed its Hydrao range of shower heads at CES. HYDRAO First lights up the water spray with different colors depending on the amount of water used. Powered by the shower's natural water-flow, no external power supply is needed. It therefore allows you to instantly control you water consumption and the energy needed to heat it. And you can turn it on without getting out of bed.
Product placement ​as a marketing tool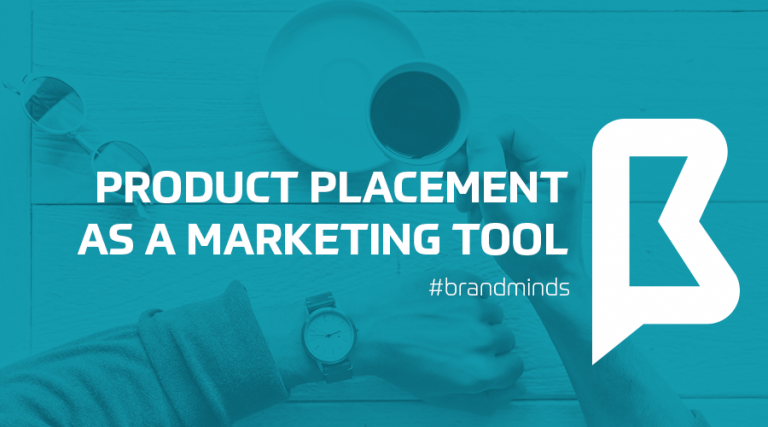 Product placement and its meaning have changed during the years, along with its evolution on the market and the growing of new techniques and technologies.
One of the initial definitions comes from Balasubramanian (1994) who defines product placement as a paid message about the product communicated via intended but inconspicuous input of a branded product into a movie (or a TV program). "Consequently, through product placement the viewers' belief
in a product or their consumer behaviour can be influenced in a positive way. (Hudson and Hudson, 2006) According to the American Federal Trade Commission, product placement is defined as a form of promotion in which branded products are placed into television programs by advertisers for a
certain fee or other consideration. (Powell, Hardy, Hawkin and Macrury, 2009)," said C Journal.
Product placement in Europe has developed under different conditions than in the USA. The main tool for regulation of television in Europe used to be Television without Frontiers Directive decreed in 1989. Later in 1997 it was amended by the provisions regarding advertising, teleshopping and self-promotion of televisions. In 25th April 2017 the European Committee (European Union, 2007) presented its latest vision, now called the Audiovisual Media Service Directive.
According to Brennan et al. (1999),quoted by Research Methodology the idea of the product placement in movies was originated due to producer's effort to increase the reality of movies by adding to them real brands and products. However, once products started appearing in movies it was followed by increase in sales for that particular product and it caught marketers' attention as a new promotional channel. "Sutherland (2005, online) claims the origins of the effectiveness of product placement to go back to 1934, illustrating his claim with the film "It Happened One Night", where the actor Clark Gable was featured not wearing undershirt, which resulted in fall in the sale of undershirts by 40%. However, this example does not really illustrate the efficiency of the product placement, as the author claims; it simply illustrates a significant influence of movies and role models to the audience," wrote Research Methodology.
Reaching the moment of one of the first product placement successful business stories, according to Karrh, the producer of Reese's Pieces – Hershey claimed 65% increase in the sales of the product when it featured in E.T., and after that, starting from 1980s, the product placement began attracting the attention of marketers as a strategic marketing tool. After all,many researchers credit the film E.T. and Hershey with the discovery of the potential product placement represents as a marketing strategy.
Some great examples of product placement in the 90s movies can be seen here.
A closer to our times good example would be according to LSM Education, the US TV show Modern Family that integrates brands into its storylines very effectively. "Their episode titled "Connection Lost" takes place on the character Claire's laptop screen as she attempts to locate her daughter. She does this by communicating with other members of the family through iMessage, FaceTime, and other apps. While the entire episode appears to be a blatant advertisement for Apple products, Modern Family's executive producer has stated that there was no money exchanged between Apple and the production company.  However, this is an ideal portrayal of Apple's products, blending seamlessly into the realistic image of a middle-income American family who would be likely to use these technologies. The Apple brand actually helps to create a link between the fictional characters and the viewers: they are alike because they use the same products. Identifying with characters through the brands they use can be a particularly potent form of product placement," explains LSM Education its point of view. 
But product placement is not effective on movies, but also on TV programs and,nowadays, especially on music videos. "This is driven by the fact that music revenue is becoming increasingly dependant on advertising. The music industry has even embraced "retroactive product placement", in which advertising is inserted digitally into pre-existing content. Such image manipulation can be performed easily, and has already been used in videos by artists including Rucker, Far East Movement, Avicii and Aloe Blacc," writes LSM Education. 
Here are some tips & tricks about product placement that may help you in your marketing strategy.
10 Things you might not know about Jonas Ridderstrale
Dr. Jonas Ridderstråle, the author behind the bestseller Funky Business in 2000, is one of the worlds most significant and respected business thinkers and speakers.  He is at the forefront of the new generation of management gurus and has been ranked among the top for 11 consecutive years in Thinkers50, the biennial ranking of management thinkers.  As late as 2011 he was ranked number five in Europe, and among the top in the rest of the world.
More things you might not know about him:
Jonas has an MBA and a PhD in international business and was recognized as Sweden's outstanding young academic of the year. In 2007, he was awarded the prestigious Italian Nobels Colloquia award for "Leadership in Business and Economic Thinking". Jonas is currently a visiting professor at the internationally acclaimed business school Ashridge in the UK. His research has been published in leading academic journals.
2. His forceful blend of academic rigor, imagination, humor and highly dynamic presentation style has inspired audiences from Moscow to Mumbai and San Francisco to Shanghai. Jonas' diverse client list includes Fortune 500 companies, major government bodies, sports teams as well as trade unions.
3. Dr. Ridderstråle's ideas and work have attracted huge media coverage throughout the world. He has appeared on CNN's "Global Office" in an extended interview exploring the ideas behind his books. Elsewhere, he has been featured in Fortune, Fast Company, Time Magazine, Financial Times, The Times, Stern, Newsweek, Paris Match, and many other publications worldwide.
4. Jonas asks questions that trigger new thoughts and discussions. In our deregulated world, more and more responsibilities rest with the single individual. So, we must all arm ourselves with the knowledge needed to take smart decisions.
5. His intention is that his thoughts should help you give birth to your own unique ideas. That is what will have an impact on the competitiveness of your business and your own career.
6. The title for his second book, Karaoke Capitalism, came out of the frustration that the companies didn't companies use the golden opportunities of new technologies. "I saw too little innovation from a management and leadership point of view. The criticism we received for these books [both co-written with Kjell Nordström] was, "yes, it's fun and interesting and written in an appealing way – but how do you actually do it?", he once declared.
7. Since psychological and social capital are so important, he believes we have to rethink a lot of the basics in management. Most traditional management presumes you can move from envisioning straight to execution, forgetting engagement. It equates great leaders with those who have Eureka moments. But to deliver real change you have to be able to tap into people's emotional capital too.
8. He believes that him and Kjell Nordström are different on the market, in terms of the examples they use. Instead of examples that would make sense to a traditional CEO, or someone who has spent twenty to twenty-five years in the economics library at a university, they use examples that make sense to people in general.
9. He and his partner have taken more of a horizontal analysis approach where they look at societal changes – such as in art, culture and music – and explore how it interacts with business. "We paint a picture of the broad societal trends, which is not unusual, but then we link those trends to what's happening within corporations, the field of leadership and management, and the field of strategy," Jonas said for ideaconnection.com.
10.  He thinks that talent is a little bit more complex as a concept than knowledge, because talent includes more than the intellectual capital that used to make and still makes some organizations competitive. 
​
Music, a huge marketing tool
It has the power to connect us and therefore it's inestimable for brands. It can also take us away and move us into an Universe where we are hard to be reached, where we connect with our emotions and feelings better than with anything else.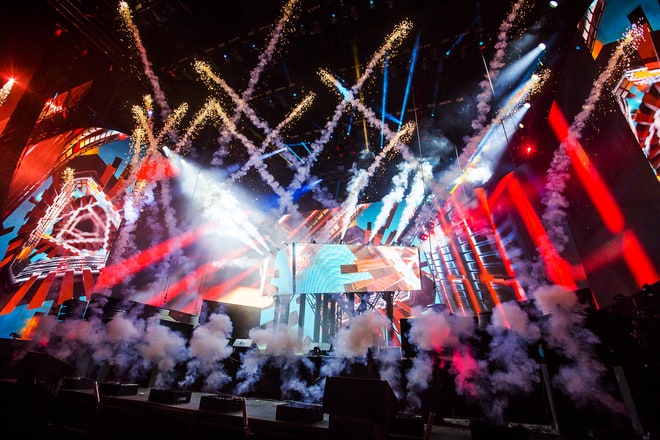 Music triggers memories of messages, experiences, and other moments. Scientists at UC Davis,  Live Science reported, used brain scans to show how music and recall are intrinsically linked. When we think about key moments in our lives, there's a high likelihood we'll remember a song along with the memory or the song will trigger memories of an event.
Identifying the right audio space is critical — a long-term, consistent audio relationship can build tons of affinity for your brand. Why? As  demonstrated in an April article in the Journal of Consumer Psychology, people process repetitive song lyrics more fluently and adopt them faster than they do other types of song lyrics. If your brand is strongly associated with a particular musician, a style of music or song, it may get a boost when that tune is heard outside of your content. The number of people who've viewed  Justin Bieber's playlists on Vevo is larger than the combined population of the world's two most populous countries, China and India.
Moreover, music is powerful because it is pure content and it stimulates social interaction and drives loyalty. Disruptive streaming technologies and the onset of  multi-screen user behavior have forced drastic shifts in the use of music as a marketing tool by music labels, entertainment companies and brands across multiple consumer categories. Music is an emotional touchpoint being "used in advertising and marketing to help ensure these connections, whether it's through the use of a particular artist, a set of lyrics, or a specific song structure that makes you actually feel something," sayd Lori Feldman, EVP Brand Partnerships and Creative Synch Licensing at  Warner Brother Records, quated by mashable.com.
At its core, music creates emotional connections. It triggers dopamine production in our brains, which makes us happy. Music is the universal language that connects people across generations and geographies. For marketers, developing a strong music strategy can reap huge dividends. Partnering with the right artist, song, or music experience can generate buzz, excitement, and passion around a brand, and help connect with consumers on an emotional level like few other cultural industries can.
Russell Wallach, President of  Live Nation, believes it makes sense for brands to tie music into their  marketing strategies. Wallach says, "You're seeing it today from many brands, whether it's in their advertising or through supporting a concert or given artist. It can also be great for the artist, as the partnership can help provide extended exposure to a wider audience."
Live music and festivals are creating long lasting friendships and connections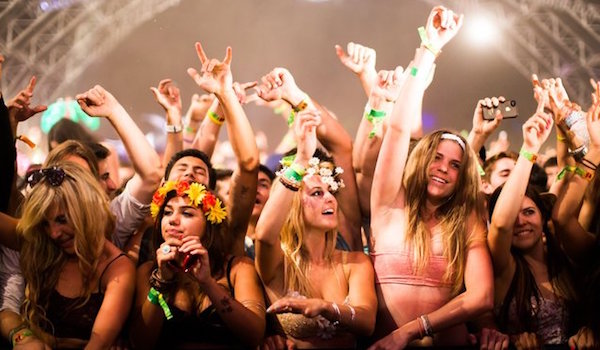 photo source: craveonline
Coachella,  SXSW and  Bonnaroo or local festivals such as Summer Well, Electric Castle, Untold, have become lifestyle experiences where Millennials blog, take selfies and create videos and other content to broadcast on their digital channels. If we take a look at Coachella's demographic, the average festival-goer is between the ages of 18-34 years old, is willing to pay USD 300+ for a festival pass and has a dedicated interest in what's new and next. For marketers, it makes Indio, Calif., the perfect place to achieve quality and quantity in terms of reach and possible engagement. And of people buying branded products. Moreover, for the past several years, retail brand  Lacoste spotted the opportunity and has hosted the Lacoste Live! Pool Party at Coachella. The event encouraged attendees to socialize with one another while discovering fresh, brand-aligned music. Also on a plus side, as shown in a study conducted by  Momentum Worldwide, a customer attending a branded live experience drives 65% of people to recommend the brand and 59% to buy it at retail afterward.
Several brands worldwide are famous for making music part of their marketing DNA, as adage.com shows in an article or imediaconnection.com here.