7 unique ways to generate ideas for marketing purposes
Marketers are creative professionals by definition. You are always looking for ways to generate ideas for marketing purposes may they be blog articles, campaigns, a website redesign or customer polls & quizzes.
A marketer's mind is like a speed car racing at 100 miles per hour. You need to stay updated with the latest content produced by your competitors but you also need to find your own way.
From marketing managers to followers on social media, everyone expects original ideas – surprising, never-before-seen, unique.
But where are you going to find new ideas?
Not on Google. If it's on Google, it's already been done.
And as we've already discussed, the best content is the one that stokes curiosity and exceeds your followers' expectations.
Here are 7 unique ways that help me be more creative and generate ideas for marketing purposes:
1. Watch performance art
Performance art is one of the most innovative and surprising expressions of art. It challenges your understanding of the world and makes you question things you take for granted. Performance art is basically the embodiment of the artist's ideas.
If you are interested in performance art, you can start with the following artists: Olafur Eliasson, Yayoi Kusama, Studio Drift and Banksy.
Olafur Eliasson is a visual artist known for sculptures and large-scale installation art. He makes use of elemental materials such as light, water, and air temperature to create immersive environments and enhance the viewer's experience.
His most-celebrated large-scale installation is The weather project.
Yayoi Kusama is a renowned contemporary artist famously known for her signature polka dots art, hence the name – The Queen of Polka Dots.
One of her signature installations is Infinity Mirrors, which offers visitors the chance to step into an illusion of infinite space.
Studio Drift is an artist collective that explores the boundaries of technology, art and nature. DRIFT manifests the phenomena and hidden properties of nature with the use of technology.
2. Talk to people outside your regular circle of friends and acquaintances
They say we are the average of the five people we spend the most time with.
Our close friends and acquaintances have definitely a strong influence on us, our choices and our outlook on life.
It's always good to meet new people even if they don't become friends.
By surrounding yourself with people older or younger, working jobs in industries different than yours, you have the chance to come into contact with different life experiences.
Don't pass on the opportunity to know how other people live, what their experience is like, know their challenges and aspirations, learn what they do in their free time or how they spend their money.
Even better if they match the profile of your customers. They will provide you with a unique insight and in-depth understanding that could lead to new ideas for great marketing campaigns.
3. Visit new cities
Cities are repositories of the culture of the people living in them.
Building architecture marks the most important events in their history.
Observe how people spend their time in the city, how they connect with each other through the city.
Notice how people do business, what their habits are, speak to locals and open a window into their lives.
It could help you get inspired and generate new ideas.
4. Follow content creators on Instagram
Content creators on social media are a boundless resource for creativity.
From illustrators to UX designers, photographers to painters – Instagram is, in my opinion, the go-to place when you need to get inspired.
Whenever I want to get refresh my ideas, I check these two Instagram accounts: daisieapp and cart0lina.
Daisie is a social app based on creative collaboration launched by Game of Thrones star Maisie Williams.
It's a hub that welcomes creatives in almost every field: musicians, artists, designers, illustrators, film photographers, poets and content creators.
View this post on Instagram
Cart0lina is where graphic designer Carolina Fragapane displays her amazing skills. Her ability to create visually impactful and seemingly never-ending content is astonishing.
View this post on Instagram
5. Learn about a different industry
Just like talking to people outside your close circle of friends is beneficial, learning about a different industry has the potential to generate unique ideas.
How is that industry using technology?
What tools do people in that industry use to talk to their audience or customers?
How is that market different from yours?
What do marketing professionals in that industry do best? What could they improve?
What could you use from their experience to improve your work?
Do your best to answer these questions and you could extract a wealth of information and valuable insight to help you generate new ideas.
6. Run polls and quizzes
One of the best ways to generate unique ideas for marketing purposes is to run polls and quizzes.
Conducting polls is a great way to engage with your audience and learn more about them: their goals, their buying habits, their opinions on the hottest topic of the day.
Optimize your polls to get the most answers possible. Follow up with a piece of content (blog article, infographic, video etc) that highlights the results and provides further information or solutions depending on the poll results.
Your audience will appreciate it!
7. Browse old ads of famous brands
If I were to choose one book to take with me in the event of a disaster, it would be The Copy Book – How some of the best advertising writers in the world write their advertising by Taschen.
The Copy Book features a collection of some of the smartest ads created by 48 leading copywriters in the world.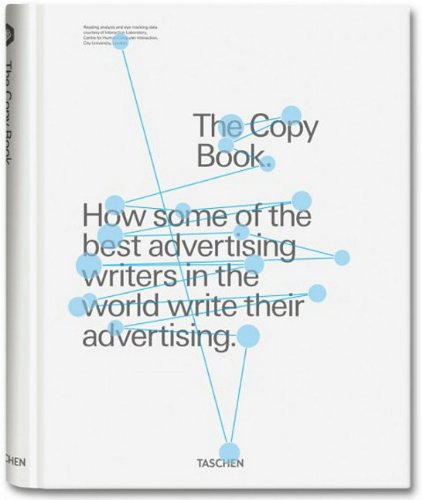 The ads included here go back as far as the 70s and feature creative work from famous brands such as Apple, The Economist, BMW, Microsoft, Nike a.s.o.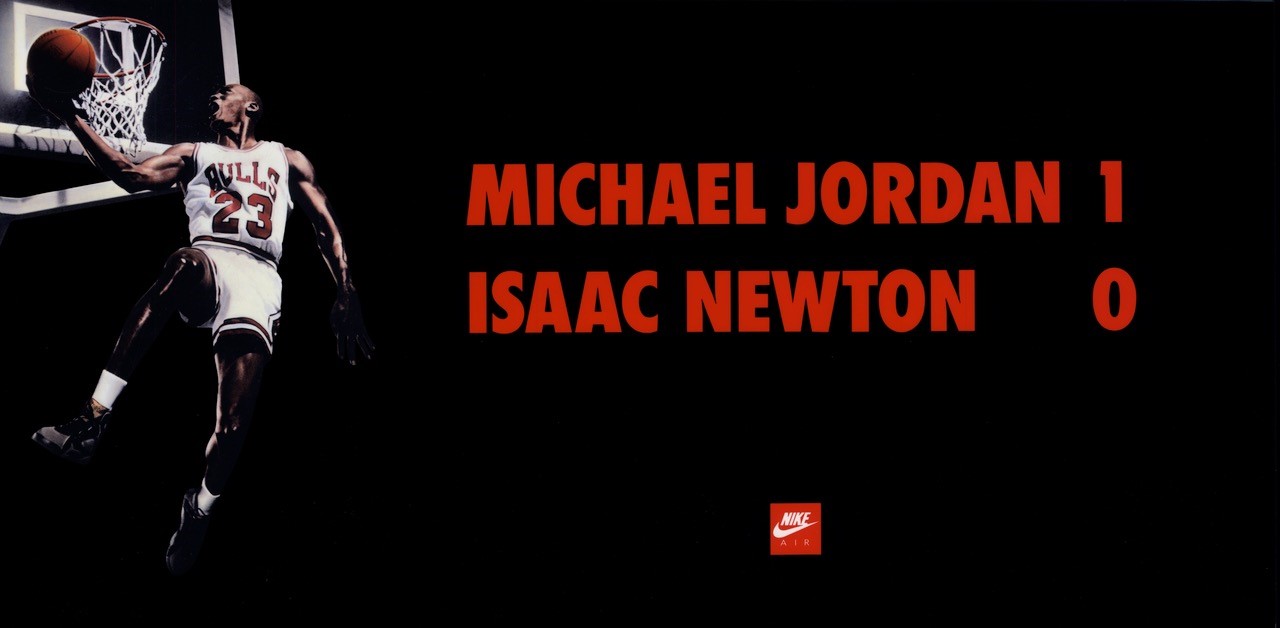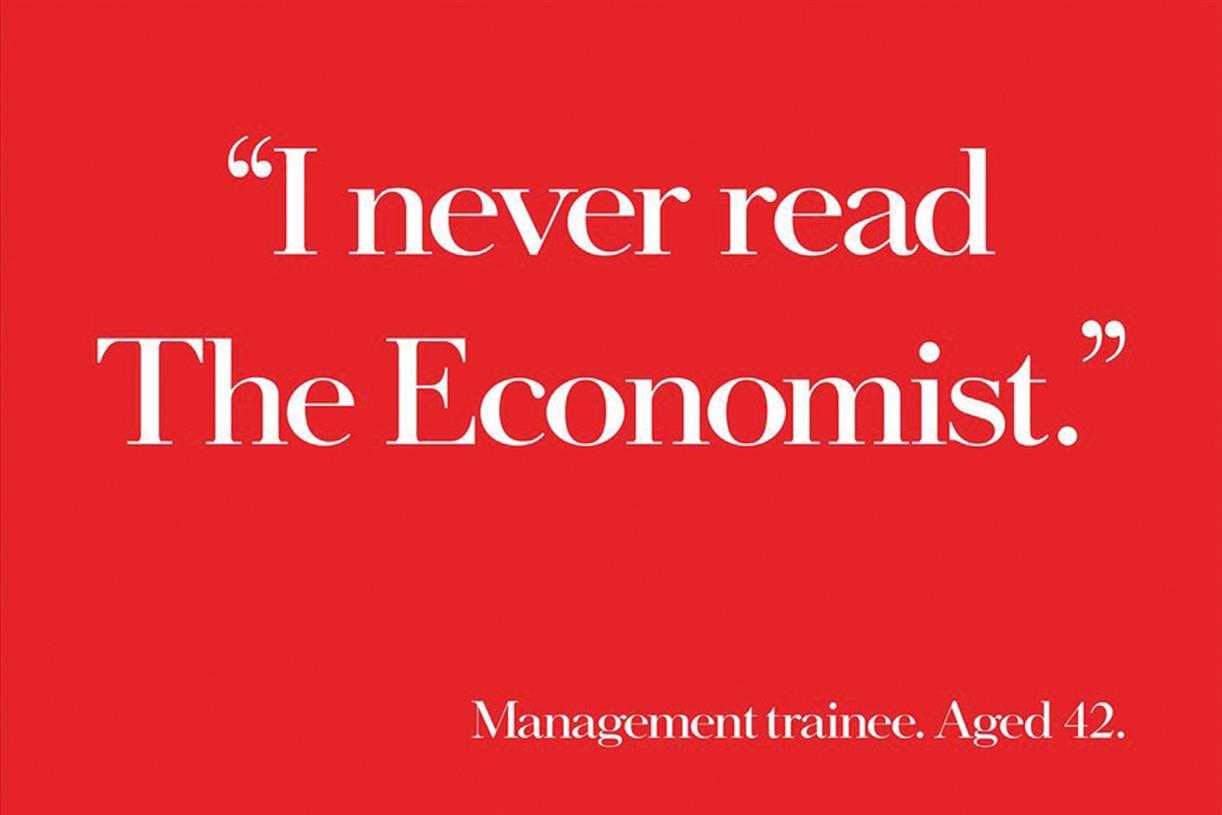 Conclusion
How is a floating block helping me generate ideas for marketing purposes, you might ask?
It's not about the floating block, or the miniature sun – it's about the concept behind them. Both concepts use technology to awe people, to deliver a unique experience.
That's what you need to take from these examples: discover the underlying principles and find out how you could use them to power a new campaign or a redesign of the website or a landing page.
Join the Conversation
We'd love to hear what you have to say.
Get in touch with us on our LinkedIn Page, Facebook Page, Twitter or TikTok.
How Amazon, Nike and UiPath drive innovation
Innovation is at the core of Amazon, UiPath and Nike. Curious to know how these global companies drive innovation? Keep reading!
Amazon – Innovating by focusing on customer needs like no other company in the world
On December 15, 2020, Amazon announced that Twitter has selected AWS to provide global cloud infrastructure to deliver Twitter timelines.
A day before, Amazon launched Alexa's new Live Translation feature. This feature allows individuals speaking in two different languages to converse with each other, with Alexa acting as an interpreter and translating both sides of the conversation.
Earlier this month, on December 8, 2020, Amazon Web Services (AWS) and the BMW Group announced a comprehensive strategic collaboration to further accelerate the automaker's pace of innovation by placing data and analytics at the center of its decision-making.
These are just a few of the innovations that Amazon releases on a monthly basis. Amazon began focusing on technology innovations in the late 1990s.
The company's first major breakthrough was its recommendation algorithm, also named recommendation engine.
In 2003, Amazon published a research paper which described a new way of filtering, the Item-to-item Collaborative Filtering.
"At Amazon.com, we use recommendation algorithms to personalize the online store for each customer. The store radically changes based on customer interests, showing programming titles to a software engineer and baby toys to a new mother", was said in the paper.
Today, Amazon's machine learning-powered recommendation engine drives 35% of its sales according to a McKinsey report.
An online bookstore initially, Amazon has become rapidly aware of the necessity of becoming a tech company.
In 2019, the research and development expenses of Amazon were around $36 billion compared to $16.9 billion of Microsoft.
Amazon's investment supports the company to achieve its vision of becoming "Earth's most customer-centric company."
Here is a list of the most important innovations developed by Amazon:
Amazon Go
Amazon Go is a chain of convenience stores in the United States, operated by Amazon. The stores are partially automated, with customers able to purchase products without being checked out by a cashier or using a self-checkout station. There are currently 27 Amazon Go stores.
Amazon fulfillment centers
In every fulfilment centre, computer vision systems analyze images to help Amazon staff keep track of everything. Based on data, AI solves a large combinatorial optimization problem and decides which orders to pick at the same time in order to get them in the same box. This way the system minimizes the distance the transport pods have to travel. AI optimization makes these decisions in real-time and with information that is constantly changing.
Amazon Prime Now
Amazon Prime Now is an app which allows users to order tens of thousands of products to their homes with 1-hour delivery and FREE 2-hour delivery.
Amazon Prime Air
Amazon Prime Air is a service that will deliver packages up to five pounds in 30 minutes or less using small drones.
AWS – Amazon Web Services (AWS) is the world's most comprehensive and broadly adopted cloud platform, offering over 175 fully featured services from data centers globally. The platform is used by individuals, companies, and governments, on a metered pay-as-you-go basis.
Alexa
Alexa is a virtual assistant AI technology developed by Amazon in 2014 and first used in the Amazon Echo smart speakers.
Kindle
Kindle is a series of e-readers which enable users to browse, buy, download, and read e-books, newspapers, magazines and other digital media. The device was launched in 2007.
Style Snap
StyleSnap is the latest Amazon AI-powered feature which supports fashion-focused shoppers.
Show and Tell
Show and Tell allows the blind to identify grocery items by holding each item to the Echo Show camera and ask, "Alexa, what am I holding?". The smart speaker identifies the item through advanced computer vision and machine learning technologies for object recognition.
UiPath – The path to innovation is paved with humility
UiPath is the world's leading Robotic Process Automation vendor.
For the second consecutive year, UiPath has been placed highest in the Leaders' quadrant for ability to execute by Gartner.
In July 2020, UiPath became the first European Cloud Decacorn with $10.2Bn valuation in a new funding round of $225M.
At UiPath, innovation comes from actively listening to and engaging with the company's customers. "Solving real-world problems using artificial intelligence (AI)—and pairing AI with RPA—motivates every individual at UiPath."
The company gathers feedback from many touchpoints, including preview programs, its customer advisory board, their 400k+ user community, meetups, and conferences.
UiPath's purpose is to accelerate human achievement. The company's core values are speed, immersion, boldness and humility.
UiPath top management believes that if their people are not happy, they have failed no matter how successful the company is. That's why being a successful leader at UiPath means exercising humility and practising active listening. The employee who is provided with psychological safety is more likely to focus on achieving the company's business goals.
Nike – Innovation through knowledge and insights
Nike is no longer just an athletic shoe manufacturer, it's a technology company.
The brand's mission is to expand human potential. And to achieve that, Nike creates new products through game-changing innovations.
Most innovations come from the brand's own lab, the Nike Sport Research Lab which the company set up in 1980. The lab focuses on biomechanics, physiology, sensory/perception and data science.
Over the course of thirty years, Nike's lab, employing more than 40 researchers has grown into a world-class research facility. Its function is to provide knowledge and insights and turn data into innovative products for athletes.
The Nike Flywire support system, Lunarlite foam cushioning, Hyperdunk basketball shoe are among the most famous.
The latest innovation is Nike Fit, a foot-scanning solution designed to find every person's best fit. Nike Fit uses a proprietary combination of computer vision, data science, machine learning, artificial intelligence and recommendation algorithms to find your right fit.
A report from 2017 estimated that Nike has spent "~$2.5 billion on research and development in the last five years."
Read BUSINESS reSOURCES: a PESTEL analysis of Nike
Join the Conversation
We'd love to hear what you have to say.
Get in touch with us on our LinkedIn Page, Facebook Page, Twitter or TikTok.
BUSINESS reSOURCES: a PESTEL analysis of Nike
A PESTEL analysis of NIKE: learn how the brand's business is affected by the industry's macro-environmental factors.
PESTEL business analysis is a framework for helping entrepreneurs and business people to understand the impact of macro-environmental factors on their business.
The PESTEL acronym stands for Political, Economical, Social, Technological, Environmental and Legal. Learn about PESTEL and how this framework can help your business here.
NIKE is the world's largest athletic shoe manufacturer. Industry experts estimate that the company currently has a 28% share of the market. In 2020, its global revenue amounted to about 37.4 billion U.S. dollars in 2020. If you want to know more about what contributed to the success of one of the most valuable brands in the world, read The story behind the brand: NIKE.
Let's analyze Nike's macro-environment by applying the PESTEL framework.
NIKE – Political factors
The political factors help the entrepreneur appraise the degree to which a government intervenes in the economy or a certain industry and how its decisions affect the present and the future of the company.
Overall, the US government has developed many initiatives centred on growth. The United States is a core market for Nike, with the company generating approximately 41% of its overall revenue there in 2019.
Nike shoes are manufactured in 36 factories in the US by 5151 workers. In order to expand to other markets and other business reasons, Nike has 517 manufacturing facilities in 41 countries.
The company has the most manufacturing sites in China and Vietnam (108) followed by Indonesia and Thailand. China is one of the largest markets for Nike with revenues growing 22% in 2019.
As an international company, Nike has to take into account the tariffs that its shoes and other goods are subject to. In the US, for example, the shoe companies pay as much as 25% in tariffs, one of the highest duties compared to other industries.
In 2019, the U.S.-China trade tensions had begun to escalate when Trump threatened to increase tariffs on Chinese goods — including all types of footwear, from sneakers to sandals by 10%. It was estimated that the tariffs would cost American customers an additional $7 billion per year.
In an open letter to Trump, Nike and other 173 footwear companies urged the former President to reconsider his tariffs on shoes made in China and "bring this trade war to an end."
Industry experts argued that the company would have been affected by the increase in tariffs in a small degree since only 10% of Nike goods produced in China are exported to the American market.
Also, it has diversified its supply chain to include manufacturing sites spread in other countries on the Asian continent like Vietnam, Indonesia and Thailand. That was a good business decision that has shielded the giant shoe producer against the financial consequences of political power.
Nike's solution: a geographically diverse supply chain.
NIKE – Economical factors
In PESTEL's analysis, the economical factors determine the economy's performance by examining economic growth, exchange rates, interest rates, unemployment rates, the state of the country's infrastructure, taxes.
This factor affects the purchasing power of customers and could change the demand and supply dynamics of the market. Which, in turn, affects the prices of products and services.
Did the 2008 economical crisis affect the giant sportswear?
Yes, it did. Customers were struggling with job loss and falling incomes which lead to a 12% drop in sales. Also, the company's stock lost as much as 28%.
Nike has adapted to the new environment, by undergoing a costly restructuring cutting costs and 5% of its workforce, in the biggest job reduction in the company's history. While other businesses went bankrupt, Nike survived.
Once the recession was over, sales and stock recovered strongly. "During times of economic challenge, consumers will go to brands that they trust and can connect with. We have not seen the economy have a dramatic impact on the sales of our products, not just in the high end, but also in the mid-priced range," Chief Executive Mark Parker said at the time. "We're able to accomplish this by staying focused on what we do best – deliver innovative products and experiences that serve athletes, inspire consumers and reward our shareholders."
It's the same now, in 2020, when we are going through another economic crisis caused by the COVID-19 pandemic. The company lost sales due to widespread physical store closures with global revenues for the fourth quarter dropping by 38%. This revealed the giant's reliance on high-street shops and its influence on the business.
To balance out the negative consequences of shops closing down, Nike accelerated the efforts toward its eCommerce business.
The company's digital sales rose to 30% of overall revenues during the pandemic. New membership registrations among Nike apps more than doubled to 25 million during the period, half of which belonged to women.
Nike realized as early as 2011 that going mobile was mandatory. Since then, the company developed the Nike and SNKRS apps. They are designed to increase the brand's direct connections to consumers which translates into more sales.
Nike's solution: an ongoing digital strategy.
NIKE – Social factors
According to PESTEL's business analysis, by looking at social factors companies are able to analyze the behaviour patterns of customers and create a customer profile as accurate as possible.
Within the footwear market, an interesting culture has been growing since the late 1970s-early 1980s – the sneakerhead culture.
Nike knew who its customers were, what they were about and who they were looking up to. At the time, Michael Jordan was winning every game on the basketball court doing his iconic jump. Every kid around the world had a poster of Michael Jordan in his room.
Nike's partnership with basketball all-time-star Michael Jordan has contributed to the sneakerhead culture rise and global development. Today the sneaker resale market is estimated to reach $2billion.
Nike is also well aware of the changes taking place in society and how the values of their most important customers transformed over the years. Launching its 2018 Dream Crazy ad, Nike knew it would run into controversy and possible backlash from a certain segment of its customer base. Which it did happen. The company was not concerned because this ad was targeted to a specific customer base with which the brand was looking to nurture and connect.
Nike: reflect your customers' values and beliefs.
NIKE: Technological factors
Technology is one of the factors disrupting operations across almost every industry.
We've talked about how important is digital and mobile to Nike's ecosystem of sales, marketing and community engagement.
Technological developments have been equally important to the company's product design and manufacturing. The brand's mission is to expand human potential. And to achieve that, Nike creates new products through game-changing innovations.
Most innovations come from the brand's own lab, the Nike Sport Research Lab. The Nike Flywire support system, Lunarlite foam cushioning, Hyperdunk basketball shoe are among the most famous.
The latest innovation is Nike Fit, a foot-scanning solution designed to find every person's best fit. Nike Fit uses a proprietary combination of computer vision, data science, machine learning, artificial intelligence and recommendation algorithms to find your right fit.
Nike is no longer an athletic shoe manufacturer, it's a tech company.
NIKE – Environmental factors
As with the technological factor, the environmental factor is today of growing importance. Businesses are now called to account for any negative impact their operations have on the environment. Companies big and small are expected to reduce their carbon footprint, take actions to reduce waste and pollution, and preserve the environment.
Not so long ago, Nike was synonymous with sweatshops and negative impact on the environment.
Over the past twenty years, Nike has made great strides in becoming environmentally conscious and sustainable.
Today Nike pledges to use only renewable energy and reduce its shipping emissions. The company designed a line of sports jerseys and sneakers crafted from recycled waste plastics and announced its commitment to switch to 100% renewable energy by 2025.
Also, by the end of 2021, Nike will completely eradicate single-use plastic bags in all its stores.
Nike: environmentally conscious and sustainable.
NIKE – Legal factors
The legal factor of PESTEL analysis looks into the laws and regulations of the industry.
Over the years, Nike has been in a number of legal battles.
In the late 1980s, the company has been taken to court for failing to disclose poor working conditions.
It also has a long legal history with Adidas over patent infringements.
Recently Nike filed recently filed a lawsuit against footwear rival Skechers for copying design patents.
The global athletic footwear industry is expected to rise to an estimated value of USD 96.10 billion by 2026 so the competition within the market is fierce.
Nike: protects its design patents in court.
Join the Conversation
We'd love to hear what you have to say.
Get in touch with us on our LinkedIn Page, Facebook Page, Twitter or TikTok.
The story behind the brand: NIKE
Whether or not you own a pair of Nike sneakers, the brand is one of the most valuable in the world. This is its story.
NIKE was co-founded by Phil Knight and Bill Bowerman in 1964.
Now a billionaire businessman, at the beginning of his career Phil Knight worked as a sports reporter and accountant.
At university, he earned awards for his track performances as a middle-distance runner in the late 1950s. His track-and-field coach was Bill Bowerman.
Two years before launching Nike, Phil graduated with a master's degree in business administration from Stanford.
Combining his love for running and his newly acquired business skills, Phil launched his shoe company called Blue Ribbon Sports intending to import high-quality and low-cost running shoes from Japan into the American market.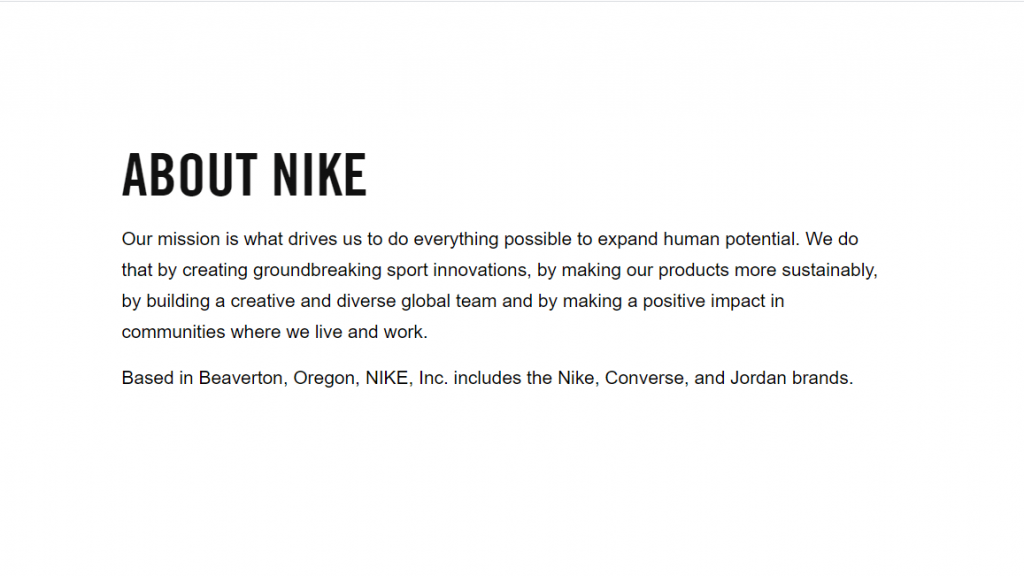 Seven years later, in 1971, the company had grown to fifty employees. The collaboration with the Japanese shoe supplier had ended and Phil chose a shoe factory in Mexico that had been endorsed by Adidas to manufacture his shoes.
He also needed a new name for his first order of leather soccer shoes which he would sell as football shoes. Looking for the best name, he ran a poll of his employees and came up with a name himself, Dimension Six which was rejected by everyone for being "unspeakably bad".
The rest of the suggestions were not great also. Unfortunately, he didn't have the time to come up with new names as he was on a deadline from the factory, the advertising department and the U.S. Patent Office where he needed to file paperwork with for his new shoe.
At the last minute, he received one more suggestion from Jeff Johnson, the company's first employee. He said this particular name came to him in a dream the night before: Nike. It was the name of the Greek winged goddess of victory, it was short and had a strong sound thanks to the K letter. It had all the attributes of a good brand name that sticks in the mind of customers. With only a few seconds to make his decision, Phil chose Nike and the rest is history.
The company changed its name from Blue Ribbon Sport to Nike in 1978.
The surprising story behind Just do it, NIKE's iconic tagline
In 1987, Nike was preparing to launch its first major television campaign, which included commercials for running, walking, cross-training, basketball and women's fitness.
Creative agency Wieden+Kennedy had been hired to create and run the campaign. Each spot was developed by a different creative team and Dan Wieden, founder of the agency felt the campaign needed a tagline that would bring everything together.
In a 2009 documentary about advertising, Dan confessed that he took inspiration from a convicted murderer's last words to the firing squad before his execution: "Let's do it!" Nike didn't feel like the campaign needed the tagline but allowed it nonetheless.
Just do it is among the most popular taglines in the world. In just three words this simple tagline empowers athletes everywhere to stop overthinking and just take the first step. That's all there is to it. Why? Because if you have a body, you are an athlete.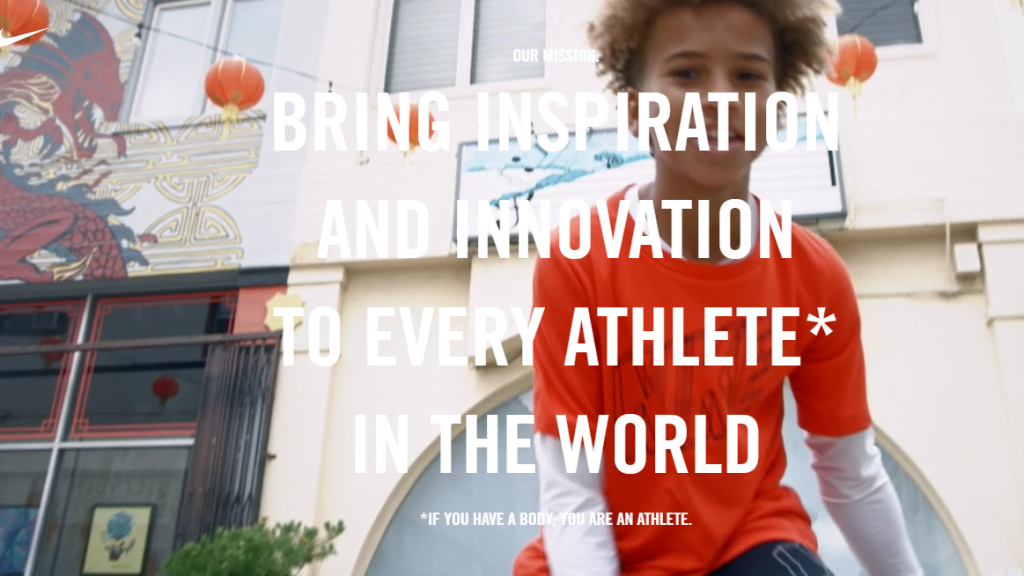 NIKE & Michael Jordan – the collaboration that gave NIKE a boost to global success and brand awareness
In 1983, Adidas was a billion-dollar company with a multinational operation leading the athletic footwear industry. Nike was already a strong competitor, gnawing at the company's lead and looking for a way to overtake it.
In 1984, Michael Jordan was the undisputed star of basketball. He wanted to sign with Adidas, but Nike made him a better offer namely $ 500,000 a year for five years and the opportunity to design his line of shoes.
Listening to his parents' advice, Michael Jordan said yes to Nike's offer. The next year, Nike launched the first pair of Air Jordans onto the market.
The new shoe was insanely successful. The company sold $126 million worth of Air Jordans in the first year of the deal. A new edition of the shoe dropped every year of Jordan's playing career.
Michael Jordan, considered by many to be the Greatest Of All Time in the history of the NBA made $1.3 billion from his thirty-six-year partnership with Nike.
His long-time collaboration with Nike helped the brand become the leading athletic shoe manufacturer in the world.
The company maintained its celebrity design collaborations as part of its business strategy. Over the years, the brand has collaborated with rapper and record producer Kanye West, singer and songwriter Drake, fashion house Dior, jewellery brand Swarovski, Louis Vuitton artistic director Virgil Abloh and founder and head designer of cult Japanese label Undercover Jun Takahashi.

How to grow your business with 1 strategy framework
NIKE has contributed to the rise of the sneakerhead culture
The sneakerhead culture began in the 1970s but Nike's deal with Michael Jordan contributed to its global development.
Last year, Financial Times estimated the sneaker resale market was close to US$ 2 billion. The Jordan brand, a subsidiary of Nike, continues to largely drive sneaker sales, generating $US3.14 billion in revenue between May 2018 and May 2019. The Air Jordan 1 is widely credited as the shoe that began sneaker culture.
This year, the brand has also become one of the most valuable brands in the world. Michael Jordon's game-worn autographed Nike Air Jordan 1S from 1985 sneakers sold for $560,000 at a Sotheby's auction making them the most expensive sneakers ever sold.
The rarest and the most desirable sneaker ever made is the Nike MAG, the sneakers worn by Marty McFly when he time-travelled to 2015 in Back to the Future II 1989 movie. Although disintegrating, the sneakers sold for $92,100 in 2018. The money raised went to Michael Fox's foundation for Parkinson's research.
Who is the biggest sneakerhead? The biggest sneakerhead is entrepreneur Miles Nadal, who spent more than US$1.2 million on a collection of rare sneakers in a sale managed by Sotheby's in 2019. The collection included a pair of 1972 Nike Waffle Racing Flat "Moon Shoes", one of the most significant artefacts in Nike's long history.
NIKE today
Today Nike operates a total of 1,096 retail stores throughout the entire world.
The fifty-six-year-old company is the world's largest athletic shoe manufacturer with an estimated market share of  28% and EURO 35 billion in revenue for 2019, followed by Adidas with EURO24 billion (Statista). 
One of the brand's core values is supporting and giving back to the community. To achieve this goal, Nike has created various funds:
Nike Community Impact Fund supports grassroots organizations in communities within the United States and Europe.
Nike School Innovation Fun partners with school leaders in Oregon to increase the number of students who graduate and to prepare students for college and careers.
Nike N7 creates positive change for the next generation of Native American and Aboriginal youth by getting kids active.
Through Nike Community Ambassadors more than 5,700 employees make a positive impact in communities around the world by providing quality coaching for kids in sports and play.
The brand isn't afraid of creating controversy while standing up for its beliefs. After the 2018 Dream Crazy ad was launched, some people set their Nike sneakers on fire while others praised the brand for doing the right thing.
Combining innovation, great online and offline customer experiences, community engagement and fresh designs, Nike is one of the world's forward-thinking brands that will stand the test of time.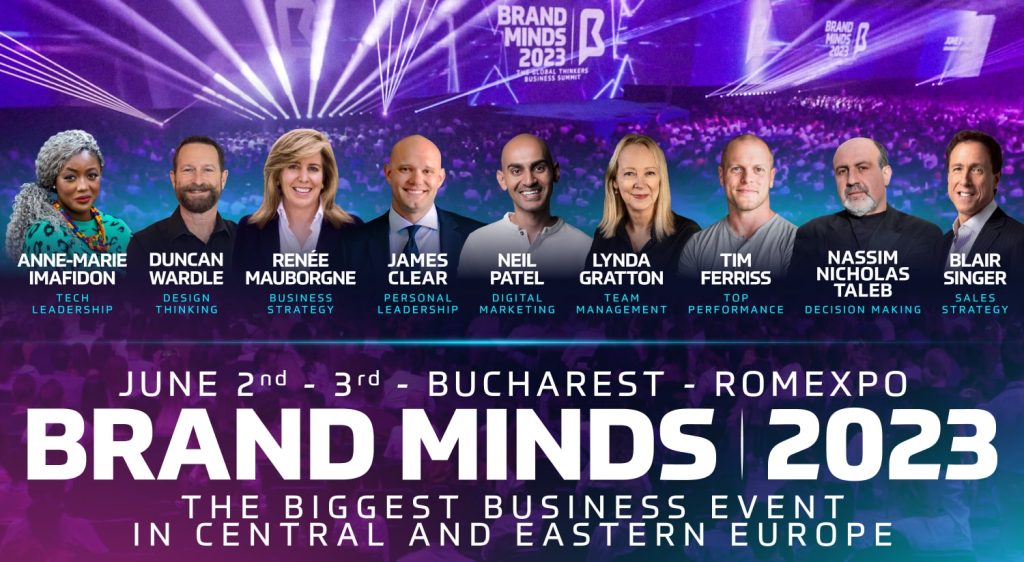 3 Creative Augmented Reality (AR) Award Winning Marketing Campaigns
Curious to learn how brands use AR (augmented reality) technology to design creative award-winning marketing campaigns?
Here are 3 creative augmented reality (AR) award-winning marketing campaigns for your inspiration
JFK MOONSHOT Campaign

– Winner in Augmented Reality, at the 12th annual Shorty Awards

The JFK Moonshot campaign was launched in 2019 by the JFK Presidential Library & Museum to celebrate 50 years from the Apollo 11 Mission. The mission was the first spaceflight that landed humans on the Moon and one of the greatest technological achievements of the 20th century.

Seven years earlier, John Fitzgerald Kennedy gave his now-famous "We choose to go to the moon" speech in which he characterized space as a new frontier and outlined the pioneering spirit of the American nation.
We choose to go to the Moon in this decade and do the other things, not because they are easy, but because they are hard; because that goal will serve to organize and measure the best of our energies and skills, because that challenge is one that we are willing to accept, one we are unwilling to postpone, and one we intend to win, and the others, too.

John F Kennedy, "We choose to go to the Moon"
In 1969, almost 600 million people around the world tuned in to watch man's first steps on the moon with excitement and awe. In 2019, thanks to its augmented reality-based campaign, the JFK Presidential Library & Museum prompted the same emotions of bewilderment and curiosity.
JFK Moonshot was a fully-synchronized augmented reality recreation of Apollo 11 where every moment, manoeuvre, and milestone unfolded in real-time, second-by-second.
Campaign challenge:
Celebrate 50 years from the launch of Apollo 11
JFK Moonshot Campaign features:
Dedicated mobile app;
Interactive AR games;
Archival NASA footage;
Educational multimedia experiences;
a 363-foot, full-scale replica of the Saturn V rocket, one of the largest AR objects ever created;
Livestreaming of the AR launch and entire mission on Twitch, the popular gaming platform.
Campaign viewers were invited to:
Explore and launch an AR replica of the Saturn V rocket;
Track 100+ hours of the Apollo 11 mission in real time with archival NASA footage;
Play AR games designed to extend their knowledge of the mission with JFK-related trivia questions;
Learn about JFK's critical role in the moon landing through educational multimedia experiences;
Record and share the mission's most epic moments with friends and family;
Practice their own moon landings with interactive AR games.
Campaign results:
110,000+ rocket launches around the world;
140,000+ downloads of the app;
8x more social mentions than competitive museums;
240,000,000+ global brand impressions;
An 11% increase related to JFK inspiring innovation.
ADIDAS ORIGINALS DEERUPT Campaign

 – Winner in Augmented Reality, at the 11th annual Shorty Awards

Adidas' campaign, Originals Deerupt was created with a specific community in mind: the sneakerheads.

What is a sneakerhead? A sneakerhead is someone who collects, trades and or admires sneakers as a hobby. Sneakerheads see sneakers as status symbols and they are mostly Millennials and Generation Z-ers.

The sneakerhead culture began in the 1970s and the internet turned it into a global phenomenon. These days sneakers are like stocks and last year, Financial Times estimated the sneaker resale market close to US$2billion.

Some say the rarest and the most desirable sneaker ever made is the Nike MAG, the sneakers worn by Marty McFly when he time-travelled to 2015 in the Back to the Future II movie.

The biggest sneakerhead? The biggest sneakerhead is entrepreneur Miles Nadal, who spent more than US$1.2 million on a collection of rare sneakers in a sale managed by Sotheby's last year. The collection includes a pair of 1972 Nike Waffle Racing Flat "Moon Shoes", one of the most significant artefacts in Nike's long history.

Campaign challenge:

Launch Deerupt in such a way to combat low-quality photos that emerge on the internet as a result of product leaks and democratize unboxing.

Adidas Originals Deerupt launch campaign features:
The AR rendering of the DEERUPT;
A dedicated mobile web platform that allowed Sneakerheads to use their smartphone cameras to see and interact with an AR rendering of the DEERUPT;
Empty shoe boxes sent to high profile sneakerheads;
In-store experiences around the world.
Campaign results:
110 Million views;
50,000+ virtual unboxings;
123+ countries.
#ROMANOVS100 AR PHOTO ALBUM

Campaign

– Winner in Creative use of technology, the 12th annual Shorty Awards

#Romanovs100 is an educational project designed to bring to light a part of Russian history which has been erased from the history books by the Soviet rule. The Romanovs were Russia's last Royal family, executed by the Bolsheviks 100 years ago.

The inspiration for this campaign came from the Romanovs themselves. They were pioneers of photography capturing almost every meaningful event in their lives with Kodak cameras, the world's first portable cameras.

Fortunately, the Romanov archive has been preserved. The team unearthed over 4000 photographs which were adapted to digital formats allowing the campaign to make history easily accessible and engaging as well.

Campaign challenge:
Transform content to an interactive AR book which makes learning experiences an emotional journey into history.

Campaign features:
180° retro images in spherical view, 3D immersive experience;
42 short documentary-style videos;
A limited print edition of the project using AR technology to create an interactive history book;
Ambrotype posters – Photo teasers using 160-year-old ambrotype photography technique;
Original soundtrack;
Music video combining photos & VR Animation;
The world's first-ever digital colourization contest.
Campaign Results:
25 million impressions;
55,000 fans and followers;
+1 million post engagements;
+1 million video views;
500,000 minutes watched;
#Romanovs100 on Twitter grew 2000%
Global media coverage: BBC Newshour, History Extra etc
Join the Conversation
We'd love to hear what you have to say.
Get in touch with us on our LinkedIn Page, Facebook Page, Twitter or TikTok.
Why Share Of Voice is important for your brand
On this page:
What is Share Of Voice?

How to measure your brand's Share Of Voice

Why is Share Of Voice important for your brand

Six tips to boost your brand's Share Of Voice with examples
What is Share Of Voice?
Commonly referred to under the acronym SOV, Share Of Voice is the share of conversations generated around your brand, products or services on different digital marketing channels (news sites, blogs, forums, social media) in comparison to its direct competitors.
How do you measure your brand's Share Of Voice?
Share of Voice is a percentage resulting from the following calculation: take the number of your brand's mentions over a period of time, divide it by the total number of brand mentions (your competitors' and your brand's) over the same period of time then multiply the result by 100 and you get your brand's Share Of Voice.
SOV

= Your brand's online mentions/Total number of your competitors' online mentions x 100

Here's an example of measuring Share Of Voice for the top five video streaming providers- HBO, Netflix, Hulu, Disney+ and Amazon Prime Video. As the calculation shows, Netflix has the highest Share Of Voice of the five providers.
How to implement social listening
You cannot measure Share Of Voice without brand mentions and to get mentions you need to do social listening.
There are many social listening tools available for marketers, starting with Google Alerts which monitors the web and is free.
If you are looking for a more sophisticated social listening tool, you can choose from a slew of providers such as Brand24, Mention, Talkwalker or Awario.
Seven reasons why your brand should do social listening:
Monitor and influence brand awareness
Monitor and control brand crisis
Find prospects and turn them into leads or customers
Monitor your competition
Find conversations your brand can join or learn from
Find reviews and feedback
Find influencers
Why is Share Of Voice important for your brand and business?
As marketers, we never stop thinking about the best idea fueling our next campaign. Whether it's a blog post or a social media post, it's our job to put out content that delights our customers.
What are your customers talking about when they refer to your brand?
First of all, are they talking about you at all?
Who does the talking: your leads, your customers or people in general?
Where are these conversations taking place: social media, forums, comments to news articles?
Answering these questions will give you an overall view of your brand's awareness. If people are not talking about you, it's time to come up with a brand awareness campaign that will help you gain attention and get people talking about your brand.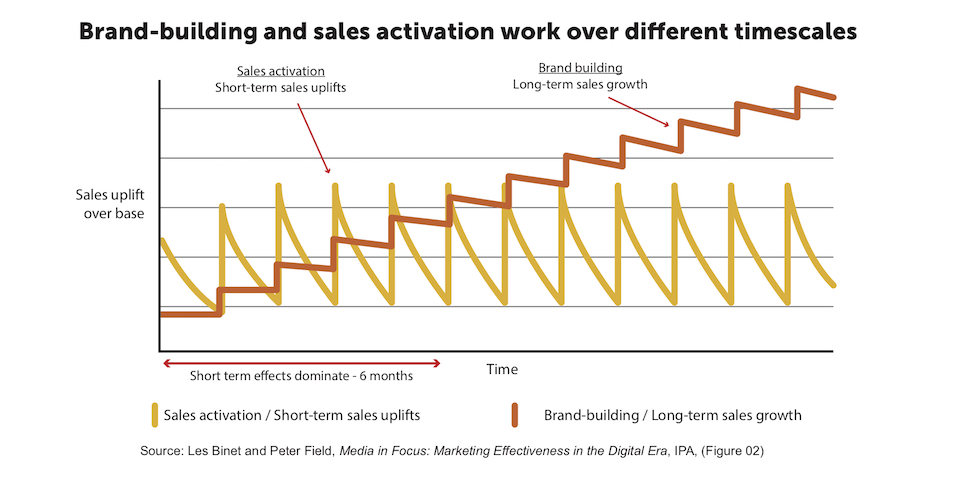 In his book, The Long and the Short of It: Balancing Short and Long-Term Marketing Strategies, co-author Les Binet recommends that marketers balance short- and long-term marketing strategies.
He argues that brands should run both types of campaigns but tweak the balance to 75% brand building and 25% activation.
"The digital revolution is leading to increased activation efficiency, and so a higher proportion should go to brand. It seems paradoxical, but what's happening in the digital world means you need to build that brand even more", Les Binet says.
Let's say there are conversations centred around your brand. The next question is, are they positive or negative? Do they rave about your latest product, or are they complaining?
Becoming aware of these conversations is an excellent opportunity to jump in, thank your happy customers, then do your best to turn them into your brand's ambassadors.
When you are dealing with complaining customers, it's equally a good opportunity for your business to pinpoint blind spots and put the spotlight on aspects that should be improved.
Amazon founder and CEO Jeff Bezos calls complaining customers "divinely discontent".
In his 2016 letter to shareholders, Jeff says "customers are always beautifully, wonderfully dissatisfied, even when they report being happy and business is great."
If I were to choose only one factor responsible for Amazon's success, it would be the company's obsession with customers, EVERY customer, not only the happy ones.
6 recommendations to boost your brand's Share Of Voice
There's really no secret to boosting your brand's Share Of Voice: you need to achieve top-of-mind awareness.
Top-of-mind awareness (TOMA) is an essential concept in consumer behaviour, marketing research and marketing communications by illustrating how well brands rank in the minds of consumers when thinking of a particular industry or category.
TOMA is defined as the first brand that comes to mind when a customer is asked an unprompted question about a category.
Let's do a short exercise. Name the first brand that comes to mind when you think of running shoes, watches, ladies perfume, soft drinks. I'll give you my answer: Nike, Rolex, Chanel and Coca-Cola. Was yours pretty much the same? That's TOMA.
So how could your brand reach the coveted top-of-mind spot?
By staying in front of your prospects' eyes for as long as possible. Coca-Cola has been the undisputed leader of the soft drinks category for the past 120 years.
Be creative.
Be relevant.
Be different.
Leverage the power of influencers (nano-, micro- or celebrities).
Appeal to your prospects' wants instead of their needs.
Commit to your core values and be bold.
Barbie

– The Dream Gap Project

Ruth Handler, Barbie's creator, has designed the now-famous doll as a way to tell little girls that they could aspire to be anything they wanted to be. Ruth's insight was that girls of the 1950s no longer wanted to grow up just to be mothers.

Seventy years later, the company holds to its core values by launching its 2018 campaign The Dream Gap Project.

The campaign signals the brand's commitment to close the gender gap. Oh, by the way: Barbie's YouTube channel has over 9 million subscribers. By comparison, Apple, the billion-dollar tech company, has almost 12 million subscribers. That's pretty good for a plastic doll!

The brand's efforts to update its products and become a better example for every little girl has resulted in a boost in sales starting with 2017. In 2019, Mattel's Barbie brand generated gross sales amounting to about $1.16 billion, up from about $1.09 billion the year before.
Nike

– You can't stop us

For Nike, the world's leading athletic apparel maker, everyone is an athlete.

Every campaign launched by Nike is a brilliant illustration of the brand's mission: doing everything possible to expand human potential. Nike is a brand synonymous with resilience, overcoming one's limitations, working to reach one's dreams, diversity and equality.

Nike's campaigns are inspiring and motivating, but they also take a stand on controversial topics. Such is the case of Dream Crazy, Nike's advert launched last year that touches on racial inequality and police brutality. The advert prompted a flood of debate and put the brand into the spotlight.

The latest Nike ad is You can't stop us and is a masterful example of conveying the brand's message with a creative twist, in this case – video editing.

Nike's advertising appeals to people's wants and dreams, is creative, bold and relevant. And this approach is good for the bottom line. In 2020, the Nike brand was valued at approximately $34.8 billion, which was an increase of over two billion U.S. dollars from 2019 (source).
Apple

– The whole working-from-home thing

With a brand value of $140 billion, Apple ranks third in the top 100 most valuable brands in the world in 2020, following Amazon and Google (source).

Apple designs technology that works together seamlessly. In the workplace, "Apple products help employees work more simply and productively, solve problems creatively, and collaborate with a shared purpose."

That's an excerpt from the brand's webpage dedicated to its business products.

Now imagine these fourteen words made up a brief and you have been tasked with creating a campaign based on them. Think of three ideas that you could pitch to Apple.

It's a great scenario if you want to exercise your creativity. If you're not in the mood, check out the brand's campaign series – Apple at Work – The Underdogs.

The series checks every benefit outlined in the brief, in an entertaining way. The second episode – The whole working-from-home thing gets real with all the ups and downs of the work-from-home world we are all living in now and it has struck gold. The video was published two weeks ago and it's already at 26 million views, making it Apple's the most-viewed in the last three months.

Join the Conversation

We'd love to hear what you have to say.

Get in touch with us on our LinkedIn Group, Facebook Group or Twitter.
3 Brands in Crisis in 2018: KFC, Nike, Victoria's Secret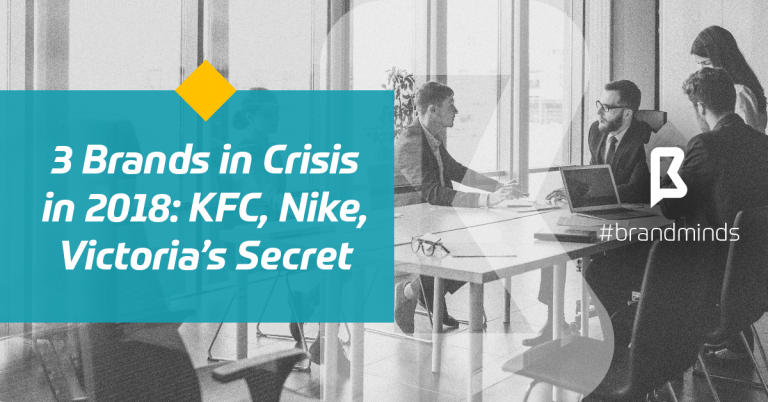 Crisis. A word feared by all brands. No brand wishes to experience crisis and yet unexpected events, reactions or consequences do happen. What sets great brands apart from the rest is the way they manage crisis.
Let's see how KFC, Nike and Victoria's Secret managed crisis in 2018!
KFC
In February 2018, KFC runs out of chicken which leads to 900 restaurants across UK and Ireland closing their doors for a few days. The reason? DHL, KFC's current shipping agent failed to deliver fresh chicken to the said restaurants.
Reactions
Finding their favourite fast-food restaurants unable to sell their delicious chicken menus, people didn't hold back on expressing their disappointment. They turned to social media to cry out their frustration under #KFCcrisis.
Others contacted police in large numbers.
Please do not contact us about the #KFCCrisis – it is not a police matter if your favourite eatery is not serving the menu that you desire.

— Tower Hamlets Police (@MPSTowerHam) 20 februarie 2018


How did KFC deal with the crisis?
The company set up an online service where those who couldn't wait for fried chicken could find the nearest branch that remained open.
The company published an apology ad as a full-page advertisement in UK newspapers.
FCK

WE'RE SORRY

A chicken restaurant without any chicken. It's not ideal. Huge apologies to our customers, especially those who travelled out of their way to find we were closed. And endless thanks to our KFC team members and our franchise partners for working tirelessly to improve the situation. It's been a hell of a week, but we're making progress and every day more and more fresh is being delivered to our restaurants. Thank you for bearing with us.

Visit kfc.co.uk/crossed-the-road for details about your local restaurant.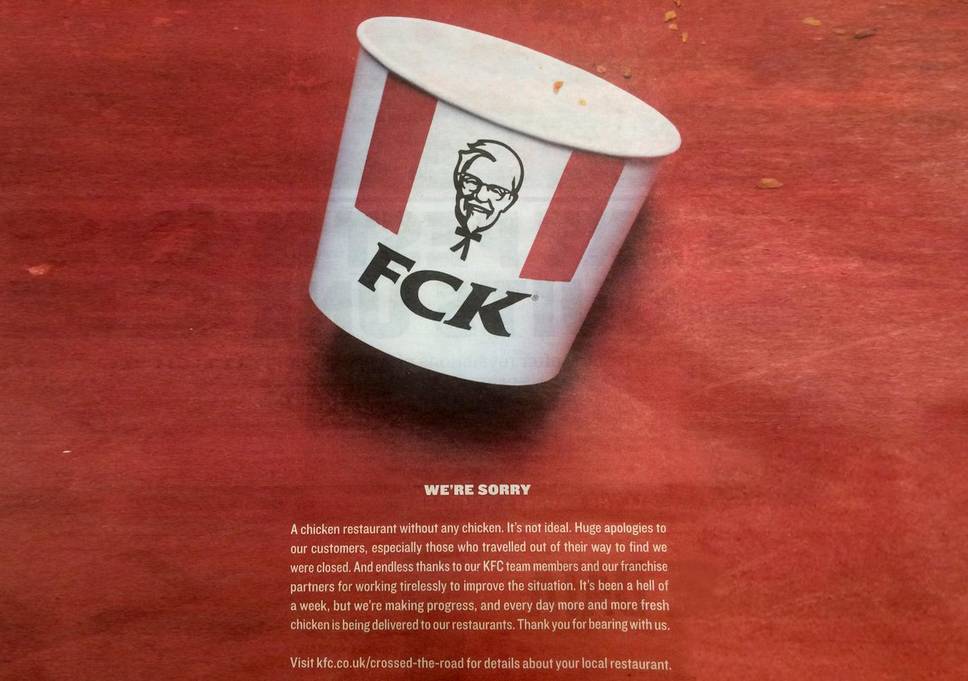 Conclusion
KFC crafted an apology ad using humour and honesty in an authentic way which attracted a lot of media coverage and brand love from its customers.
NIKE
Nike published its Dream Crazy ad on September 5, 2018 with Colin Kaepernick as the narrator. In just three months, the video gained over 27 Million views making it the brand's most viewed ad on YouTube.
Colin is a former NFL player who attracted outrage from the public when he protested against police brutality by kneeling during the American anthem. Because of his controversial profile, Nike's ad received a lot of media coverage, mixed reviews and strong emotional feedback from the public.
Reactions
Here are some of the reactions Nike received in the days after the ad was launched:
Some people set their Nike sneakers on fire;
#boycottnike became a trending hashtag on Twitter;
Others cut the Nike logo off their socks;
Nike's share price dropped by 3.2% to finally go up to an all-time high, earning the company $6 billion.
Nike is on the right side of history with this ad.

Spike Lee, Film Director
Realeyes, the emotional intelligence platform analysed the overall sentiment towards Nike by looking at the ad's viewers' comments.
What did the consumers really think of Dream Crazy?
Here it is according to Realeyes:
50% of negative verbatims are about Kaepernick, not the ad itself;
Negative emotions are due to narrative, not Kaepernick;
Men garnered more negative emotions;
Women instinctively more positive towards the ad;
Middle-aged demographic the least positive.
Some analysts were asking this rhetoric question:
What was Nike thinking about?
The answer is: although Dream Crazy divided the public into supporters and detractors, Nike knew exactly what it was doing.
Actually, the brand has a 30-year experience with controversial, out of the mainstream ads. Dream Crazy is the epitome of a series of risky ads which began with the first JustDoIt ad published back in 1988. Over the next years, the brand's ads supported various social subjects such as gender equality, woman empowerment, sexual minorities, ageism, disability etc. With each controversial ad, Nike revenues have grown exponentially.
How did Nike deal with the crisis?
Faced with the outrage of some of his customers, Nike has taken no steps to address this crisis.
Nike doesn't shy away from risk and controversy because starting the conversation on important social subjects stands at the core of its brand values.
It's safe to say the company has run the numbers before publishing the ad and was ready for any backlash it might have had. According to an ESPN Twitter poll which asked their followers how the ad affected their decision to buy Nike products: 29% said they are more likely to buy Nike products, 21% say they're less likely and 50% said their decision has not been affected.
Conclusion
Dream Crazy was aimed at the younger generations with the purpose of increasing their fan base. Millennials are known to love and support brands which are committed to their core values and are not shy to stand by them.
According to Edison Trends, Nike's online sales jumped 25%.
It looks like Nike have taken a controlled risk and came out on top.
VICTORIA'S SECRET
Victoria's Secret has been experiencing brand crisis for the past few years and its management is slow to even recognize it let alone address it effectively.
Management myopia
The company is currently facing decreased sales and shrunken profit due to management myopia. Here on the BRAND MINDS blog, I have written about myopia as an early symptom of brand failure in our Failure Series articles: Nokia and Kodak.
Far from me to assume the role of Pithya, but as history has shown, if the company loses its grip on reality and doesn't embrace change, the chances of survival are getting smaller every year that goes by.
Victoria's Secret has never changed, but the world around them has. I was walking through the subway station the other day in Manhattan and I looked at the ad for the Angels' 'fantasy' runway show and I said to myself: 'That could be today, or 30 years ago.'

Michelle Cordeiro Grant, former senior merchant director at Victoria's Secret via theguardian.com
Over the past few years, the company was faced with backlash from the public regarding various subjects such as competitive anorexia that Victoria's Secret models are suffering from, Photoshopped ad campaigns and the Victoria's Secret show which the US's National Organization of Women (NOW) dubbed as "softcore porn infomercial" in 2002.
Mr. Razek's Vogue Interview
The latest scandal which brought Victoria's Secret into the spotlight is the interview of Ed Razek, CTO published by Vogue Magazine in July 2018. In this interview, the brand's problems became clear to everyone: lack of inclusiveness, lack of sexual diversity, disengagement with its customers' needs and expectations, outdated marketing.
Mr Razek's words attracted the outrage of female public. Essentially, Mr. Razek said that Victoria's Secret supports the woman as long as she portrays herself as the object of the heterosexual white male's fantasies.
Victoria's Secret is losing share to other brands because it's out of touch. The way it's marketing is out of touch. Women don't want to be viewed as stereotypical sexy supermodels buying lingerie just to impress men."

Paul Lejuez, retail analyst focused on L Brands via nytimes.com
Victoria's Secret, founded by Roy Raymond in 1977 is seeing increased competition from other lingerie brands such as ThirdLove, Aerie and Savage x Feinty by Rihanna, startup companies founded by women.
These companies feature real women in their advertisements, of all sizes, shapes and colours. While Victoria's Secret designs its products with the white male in mind, their products are designed to meet women's needs of comfort, beauty and sexiness.
Following the Vogue interview, ThirdLove published an open letter and launched a petition to boycott the Victoria's Secret fashion show this year in an attempt to force the brand to "be more diverse and inclusive of body shapes and sizes on their runways."
Women are tired of trying to comply to Victoria's Secret's narrow standards of sexiness and are looking for brands which support a healthy body image.
How did Victoria's Secret deal with the crisis?
The first step following Mr. Razek's interview was Jan Singer stepping down as the company's CEO. No other measures have been announced so far.
Conclusion
The company is in dire need of re-branding and re-evaluation.
Women have changed since the 1980s and if the brand doesn't keep up with its clients, it will get out-marketed and out-competed by other lingerie brands.
Although a lot smaller than Victoria's Secret, these brands are more in tune with their customers. And this is the winning recipe.
---
sources:
https://www.forbes.com/sites/andriacheng/2018/07/12/heres-the-real-problem-behind-victorias-secrets-dramatic-fall/#7ecb280a1054
https://www.forbes.com/sites/andriacheng/2018/11/19/victorias-secret-facing-a-slide-in-sales-and-profit-is-in-need-of-a-new-brand-pitch-fast/#15e79acf4d70
https://www.vogue.com/article/victorias-secret-ed-razek-monica-mitro-interview
https://www.teenvogue.com/story/thirdlove-response-victorias-secret-ed-razek-interview
https://www.forbes.com/sites/yolarobert1/2018/11/26/victoriassecretreplacesceo/#21bbeb246194
https://www.vox.com/the-goods/2018/11/8/18068148/victorias-secret-fashion-show-2018-history-controversy
https://www.theguardian.com/lifeandstyle/2018/nov/22/victorias-secret-show-angels-lingerie
https://www.telegraph.co.uk/news/2018/02/20/kfc-chicken-shortage-causes-chaos-police-tell-customers-stop/
3 Snapchat Campaigns powered by Augmented Reality
Snapchat is undoubtedly leading the user experience of augmented reality in social media. In 2016, the Pokemon GO frenzy took the world by storm and showed the incredible appeal of AR for users.
In the following years, brands have looked for ways to use AR to raise engagement on Snapchat and draw users' attention to their products.
Discover 3 brand campaigns powered by augmented reality and delivered through Snapchat:
BMW
As part of its 2017 ad campaign to launch the BMW X2, the famous carmaker became the first brand to create a 3D augmented-reality version of a product with Snapchat.
During the campaign, consumers on Snapchat began seeing ads from BMW that linked to the augmented-reality version of the new car. When someone swiped on the ad, it opened the camera and the gold car appeared in the frame. A person could then virtually walk around the car and see all its details and even change its color.
Nike
Nike partnered with Snapchat and Shopify earlier this year for the pre-release of Air Jordan III Tinker. 2018 marks 30 years since Michael Jordan made history with his free throw line dunk in 1988 Slam Dunk Contest win. It is one of the most memorable moments in NBA history and Nike wished to celebrate it.
Using 3D and augmented-reality technology, Nike brought Michael Jordan through Snapchat to the younger generation that has never seen him play. But the experience didn't stop here. With a tap on the screen, the user was able to purchase a pair of Air Jordan III Tinker which was delivered to their home address within two hours. The pre-release shoes were sold out in 23 minutes.
Watch the video here.
Foot Locker
The holidays tend to bring out the best in advertising, leading to fierce competition to make an impact. This often means clever brand partnerships.
One such example is the collaboration between Foot Locker and Snapchat on Christmas 2017. Foot Locker designed an unboxing experience for Snapchatters in which they delivered animated Jordans that users could customise and dunk.