Beatrice Dumitrașcu, CEO Residential Division One United Properties: Care, share and lead by example
Beatrice Dumitrașcu is one of the professionals with the most extensive experience in the real estate market in Romania.
Her professional background includes important names in the field and is currently associated with the most active and leading green real estate developer of residential, mixed and office projects, One United Properties.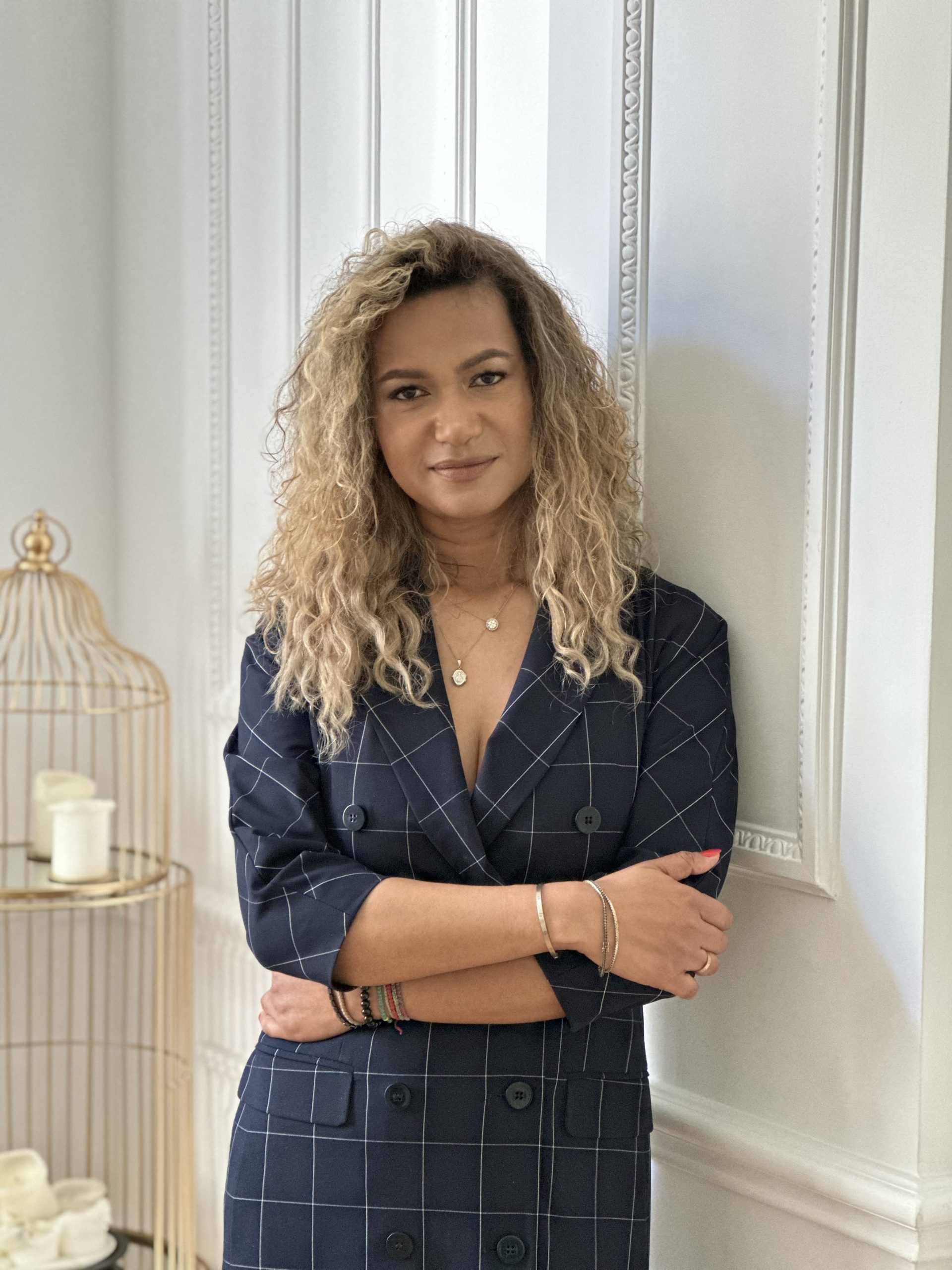 With a career of over 20 years in sales and marketing, Beatrice has dedicated her last 18 years to the real estate industry and became a well-known name in the field.
In 2013 she joined One United Properties, first as a sales manager, currently as CEO of the Residential Division. In other words, she is responsible for managing One United Properties' largest premium residential sales portfolio, generating significant revenue for the company, and maintaining high-quality services for both clients and business partners.
Always up to date with industry and market trends, Beatrice is involved in the company's most important communication and sales strategies. Her outstanding skills and vast experience in the field, as well as an ethical professional attitude and a constant concern for the company's values ​​both within it and in external relations, make her a model in the real estate business.
Beatrice graduated from the Faculty of Journalism, but she immediately felt that the real estate field was right for her. She has worked for major companies such as Forum Invest Romania, Anchor Group, Eurisko Consulting, Țiriac Imobiliare, and Coldwell Banker and has strengthened her professional skills over the years in projects involving sales, marketing, communication, project management, events, and sales in real estate.
In the interview below, Beatrice Dumitrașcu shares her thoughts on leadership, business growth and team development.
What is the #1 change that One United Properties applied following BRAND MINDS?
Our team was happy to attend BRAND MINDS and learn from the most influential professionals in the world. Following the ideas presented at the conferences, our team is working on strengthening its digitalization strategy, with a focus on leveraging advanced technologies and data-driven approaches to optimize marketing and enhance customer experience operations. This initiative aims to improve overall reach, interactions, and efficiency.
What is One United Properties' key business growth insight that the company learned about at BRAND MINDS?
We certainly can affirm that technology should be an important part of each business, regardless of the field of activity, in order to remain relevant. The key business growth insight that our team learned at BRAND MINDS was precisely this, the importance of integrating innovation and technology into business operations to stay competitive and meet evolving customers' demands.
You have 20 years of leadership experience. How important is team development for you?
Throughout my professional experience, I have learned that success is never about one single person, but about a team. Therefore, the development of the team as a whole and, at the same time, of each individual within this team is paramount.
Every manager or leader works with individuals that need various levels of support and understanding, as well as personal growth. This means that efficient leadership also means, among other things, understanding your people and adapting when the circumstances demand, in order to make sure that everybody is productive and feels encouraged and appreciated. Briefly put, care, share and lead by example.
How do you engage and motivate your team?
This is very challenging in the modern professional world because it requires patience, attention, and being present. I believe every individual in a team has to be guided so to find his/her right place according to his/her abilities.
The key to a productive team is to place each person in the right place, support everyone to find out where he or she would best fit and from there on encourage them to grow. At the same time, I believe in team support, as every success, as well as failure, must be approached not as an individual, but as a team experience.
What are your recommendations for leaders struggling with low team engagement?
Take a step back! Think about your people and try to see where they would fit better. Perhaps a junior doing marketing is not so productive not because he is not engaged in his work, but because he might be a better salesperson, for example.
Try to see the best in your people and place them in the right job position. Sometimes they need guidance for this, for discovering where they fit better, especially when dealing with junior professionals.
What is the latest news about One United Properties?
One United Properties has had a remarkably strong start to the year 2023, as we reported one of the best quarters in our company's history in terms of apartment sales and pre-sales. We posted a consolidated turnover of 89.3 million euros in Q1 2023, a 27% increase compared to Q1 2022, and a net profit that amounted to 30.8 million euros, an increase of 120% compared to Q1 2022.
These results highlight the strength and reputation of the ONE brand, a leading name in the dynamic real estate market in Bucharest. This encourages us to continue our business strategy centred around building in a responsible way, contributing to improving the lifestyle of our residents, tenants and the community as a whole.
We deliver sustainable residential and commercial real estate that has a positive impact on the city and the community, and we apply the latest solutions in terms of energy efficiency in order to grant our clients not only a contemporary and modern urban lifestyle but one that is sustainable and cost-efficient, too.
In parallel to that, we continue to invest in the restoration of historical buildings in Bucharest that are part of the city's past and history and that our children need to see. We are currently working on the restoration of the Ford factory that will be integrated into our development of One Floreasca City with retail and office functions, we are about to begin works for One Athénée in the city centre and we have announced at the end of 2022 the acquisition of other abandoned buildings in the historical centre of Bucharest that will be restored.
What is One United Properties' vision for the next 3 years?
Our vision is based on an unwavering commitment to delivering high-quality properties that meet the needs and aspirations of our customers, in an attempt to reshape the city.
We take great pride in our ability to create communities that resonate with a wide range of buyers and tenants, communities that have access to many integrated services and become part of the modern transformation of Bucharest.
Urban regeneration will continue to be our focus, whether we are referring to our commitment to green and sustainable developments, or to protecting and restoring cultural buildings in Bucharest.
One United Properties continues its urban regeneration vision
One United Properties is a leading green investor and developer of residential, mixed-use and commercial real estate in Bucharest, Romania.
An innovative company, One United Properties is dedicated to accelerating the adoption of construction practices for energy-efficient, sustainable, and healthy buildings.
There is no doubt that the destiny of a city is closely related to the vision of the companies willing to develop and invest in it.
The real estate industry has the power to reshape the face of the city and make a significant contribution to building sustainable communities for the citizens.
From its very first developments, One United Properties has put forward a new vision for urban living, one that blends superior design with sustainability, green building construction and urban regeneration. 
ONE is a high-end brand and represents quality, design, community, sustainability, and last but not least – very desired locations.
One United Properties' purpose is to improve existing and to build new communities, by developing quality, energy-efficient buildings, and to generate long-term value growth for the stakeholders. As a green property developer and investor, One United Properties is dedicated to not only building sustainable homes and offices, but to transforming neglected areas in the city into thriving communities and, thus, contributing to improving the face of Bucharest.
ONE community is in fact what distinguishes, among others, One United Properties from other developers. The company has pioneered the mixed-use development concept in Romania, being the most important player in this segment. Mixed-use developments work against the trends of building sprawling cities and instead, they help create inclusive, connected communities. In mixed-use areas, inhabitants can find housing, restaurants, services, schools, green spaces, cultural and entertainment facilities, and more.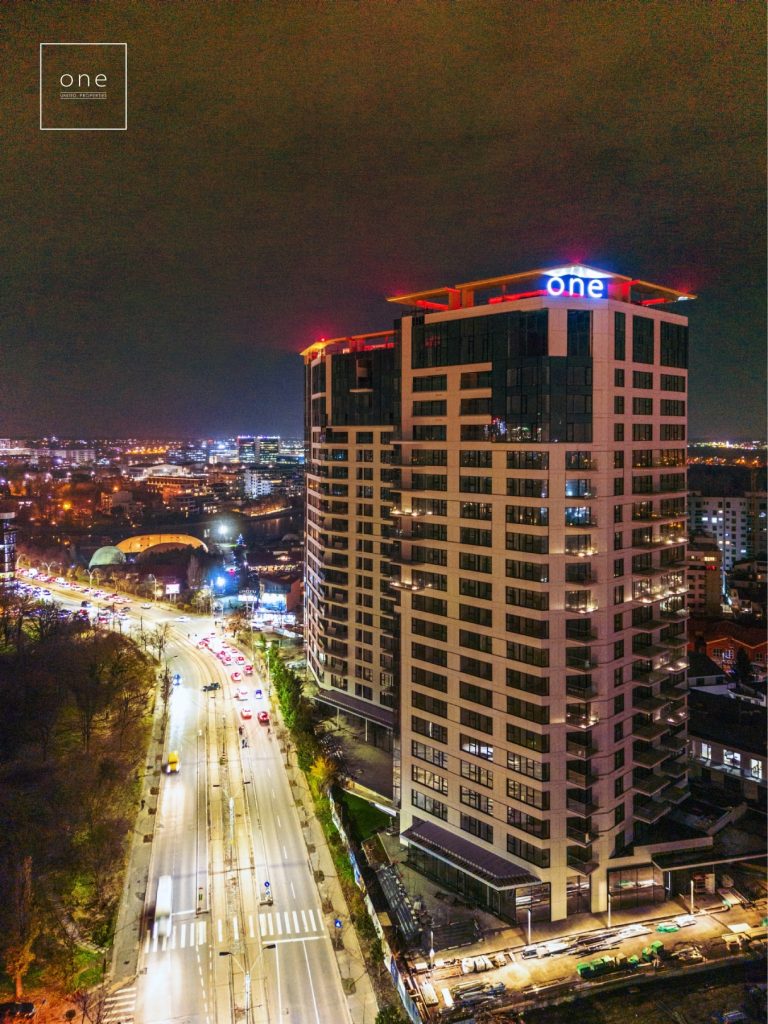 Abandoned industrial places reshaped into mixed-use communities
One of the sustainability goals of One United Properties is to develop areas that were previously abandoned and forgotten, having a significant negative impact on the city. As part of the strategy, One United Properties strives to return these formerly bustling areas back to the public circuit.
The company acts on urban regeneration principles when transforming industrial abandoned places in Bucharest into vivid communities that live and work together in modern mixed-use developments. Such is the case of the landmark development One Floreasca City, built on the former Automatica platform, which has improved the dynamics of the district both in terms of aesthetics and infrastructure. One United Properties has delivered a high-end multifunctional and internationally awarded development comprised of three residential towers and an office one, as well as a commercial area that has gathered around it a brand-new community. With One Floreasca City, the developer has also contributed to the reconstruction of the intersection of Calea Floreasca with Mircea Eliade Boulevard, which significantly reduced traffic. In fact, for each new community developed, the company feels responsible for neighbourhoods and their smooth functioning, therefore it invests in developing necessary infrastructure and solutions that will not only be used by its customers but the community as a whole.
Another similar example is One Cotroceni Park, the most ambitious urban regeneration development in Bucharest, built on 5,8 hectares on the former Ventilatorul platform, which has all the premises for improving the whole Cotroceni area. With a holistic Live / Work / Play approach, One Cotroceni Park is shaping up as a city within the city, comprising housing units, a modern and certified business park, as well as numerous integrated commercial services and an upgraded infrastructure meant to support the 15-minute city concept that reduces traffic.
Building up new communities
With each new development, the company aims to create new communities and at the same time upgrade the entire area around it. Sustainable buildings, integrated services, and access to a wide range of commercial, leisure and educational facilities mean more value for the entire district. ONE developments do not comprise only high-end penthouses or exclusive luxury properties, but also green and modern real estate addressing the medium and upper-medium public. Without making any compromise in terms of quality and construction principles, large-scale developments such as One Lake Club, One Lake District or One High District will reshape and improve the northern lakes area of Bucharest by building up new, fresh and lively communities embracing a modern attainable urban lifestyle. 
Restauration of historical Bucharest

 
Urban regeneration and protection of the cultural heritage of Bucharest are also part of One United Properties' strategy.
In 2021, the company invested for the first time in restoring historical monuments following the acquisition of the well-known Braikoff House, which was in an advanced state of decay. The historical building located in the heart of the city, near the Romanian Atheneum, is undergoing a complete renovation and will be known as One Athénée, a luxury residential development with commercial components. On the same street, George Clemenceau, One United Properties has also acquired an unfinished, abandoned building, which will be transformed into a 5-star lifestyle hotel – One Plaza Athénée. Both restored buildings will definitely change the dynamics of the area around the Athenaeum, contributing to revitalizing the city centre. 
The company has also committed to the renovation of other three historical buildings located in the centre of Bucharest, on Academiei Street. One United Properties has acquired these three buildings near the Ion Mincu University of Architecture and Urbanism with the goal of restoring and transforming them into a new development – One Downtown.
In addition, One United Properties (BVB: ONE) acquired another historical monument – the former Ford factory, located within One Floreasca City, which is currently undergoing restoration and will be transformed into a retail space, called One Gallery.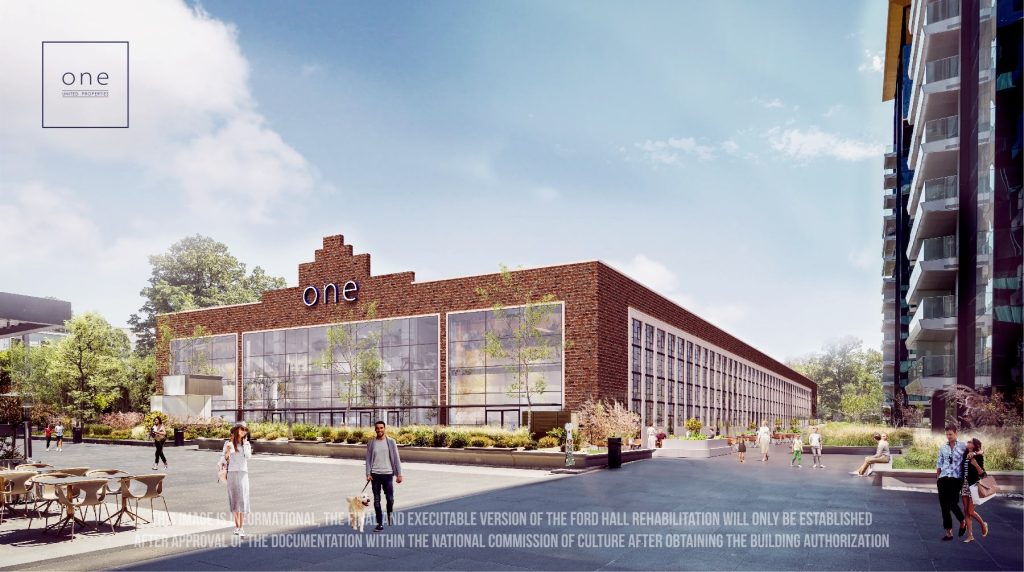 The ONE brand that comes to mind when thinking real estate (P)
What does green living mean to you?
Is it a modern building surrounded by green areas? Or perhaps a smart home that allows you to efficiently manage everything, from energy to surroundings?
Actually, for One United Properties, it means even more.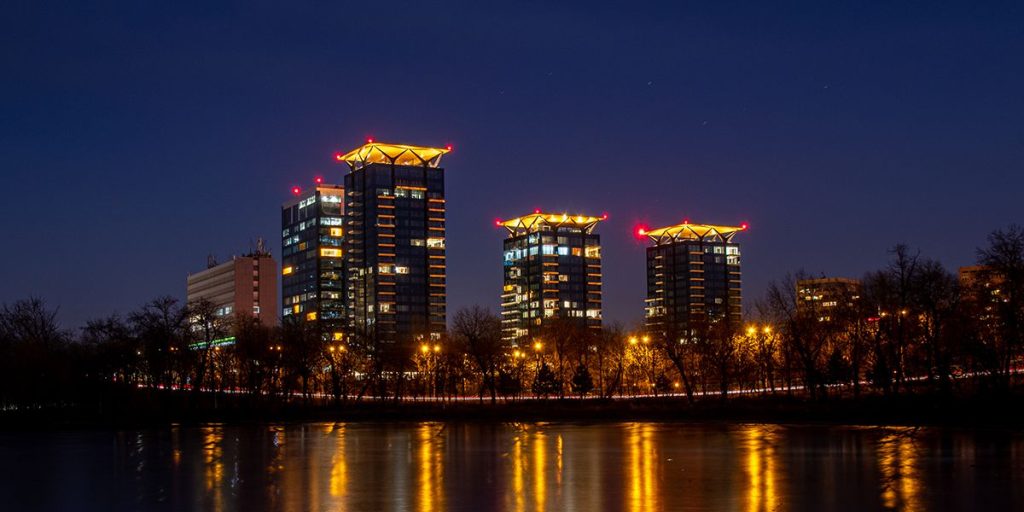 Sustainability in real estate is no longer just an aspiration, but a practice that generates modern, efficient, and healthy buildings for those who live and work in them. A credo that the company has focused on from its very beginning.
One United Properties is the leading green developer of residential, mixed-use and office real estate in Romania, with a strong commitment to delivering green-certified homes and offices and reshaping the modern lifestyle.
One United Properties is one of the pioneers of the mixed-use development concept in Romania, with a significant opportunity to prevent urban sprawl. They believe in conscious urban planning, which can increase the density of cities, preventing further expansion in suburbs that encourage traffic, congestion and, consequently, pollution.
Urban regeneration is also part of their vision of real estate, and it actually means the reconfiguration of an abandoned place in the city and its transformation into a modern, sustainable, and lively community.
Such landmark developments are One Floreasca City, integrating residential, office and commercial components in one location – the former Ford factory, One Herăstrău Towers, built on the place of an abandoned and demolished building, or One Cotroceni Park, the largest urban regeneration project in Romania, adding value to the entire Cotroceni district.
By building mixed-use developments and applying urban regeneration with full social infrastructure, green areas, shops and restaurants, roads, sidewalks, and services, One United Properties helps create healthier communities and reduce the carbon footprint.
The residents have at their disposal commercial spaces, and recreational placesș they can walk, cycle, or quickly access public transport. At the same time, Bucharest is gaining new public spaces, because they are open to anyone.
The company is listed on the Main Market of the Bucharest Stock Exchange, with the symbol ONE and its shares are included in the FTSE Russell Global All-Cap index, which follows the most liquid shares in the world.